This Kids Pedal Powered Forklift Actually Lets You Pick Stuff Up
By Ryan on 09/06/2021 5:55 PM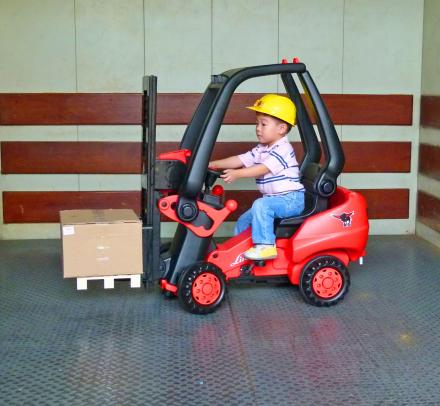 Similar to the Mechanics Toy Car that teaches your kids to care for an actual car, this pedal powered forklift will teach your kids the fundamentals of a forklift and how people haul stuff around in warehouses. I guess this time I can't say, "I hope there's an adult version", since you know, there is one, and I can't drive it because I'm not a certified forklift driver.

Get your kid their required Hard Hat here
Made to work just like any other toy car that is able to move around via pedaling, the pedal powered toy forklift not only lets your kids move around, but it actually has a functioning forklift that will let them pick stuff up, move it around, and set it back down.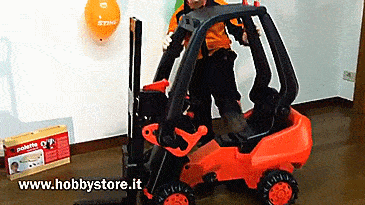 The front of the forklift even comes with a mini wooden palette that allows your kids to set stuff on top of it to move around. Once you buy your child this mini toy forklift, you'll never have to move anything around your house again (as long as it's light enough to fit on their forklift).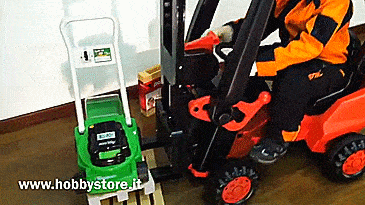 To use the toy forklift, just pedal back or forward to make the forklift go forward or reverse. To pick stuff up, just move the forks under something you want to pick up, then rotate the lifter to lift up the forks. Just wind the forks back down by rotating the lifter the opposite way, and back up the pedal forklift to move onto your next move.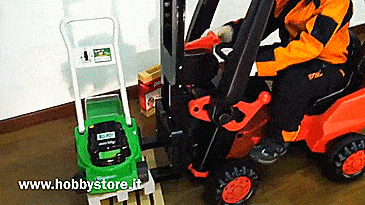 The kids forklift features an adjustable seat that will accommodate different sized kids, a working horn on the steering wheel, along with the ability to tilt the forks of the forklift back and forth to easily dump your contents off of the forks.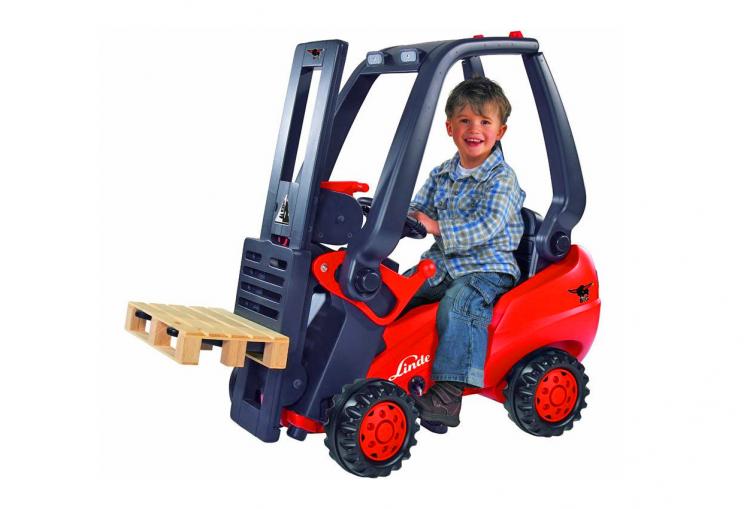 The toy pedal powered forklift is meant for kids aged 3 and up, and is best when used with children under 55 inches tall. The toy forklift uses a precision chain-drive to move around, uses Ackermann steering along with trailer couplings on the front and back, and is designed after an actual Linde Lime Tree Series 394 forklift.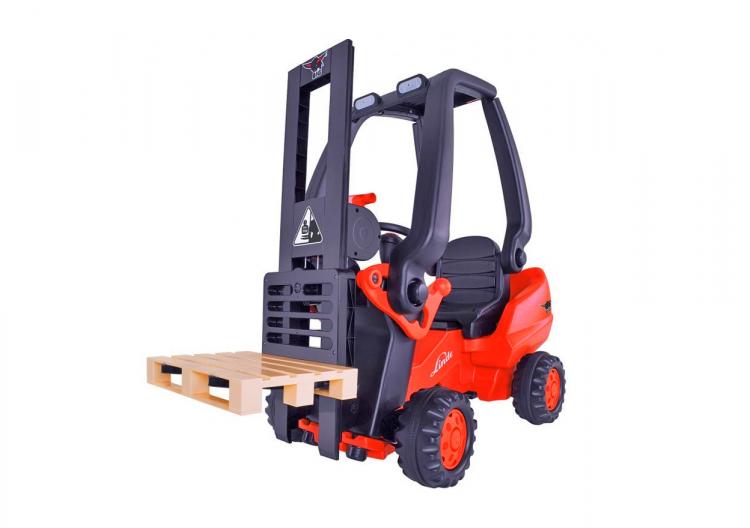 The pedal powered toy forklift is red and black in color, weighs 49 lbs, and when fully assembled measures 51 inches tall x 41.3 inches long x 22 inches wide.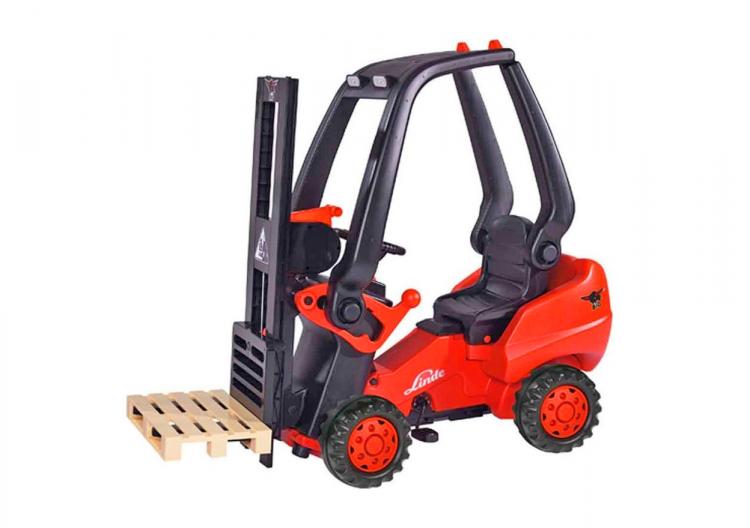 Check out the kids toy forklift in action via the video below.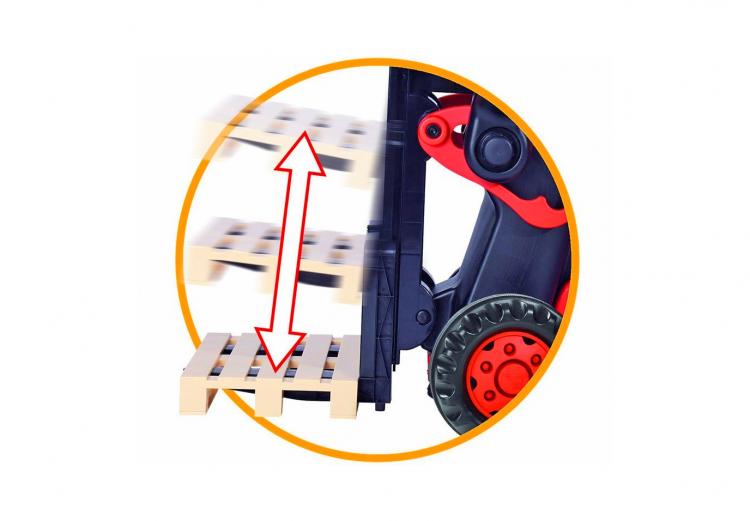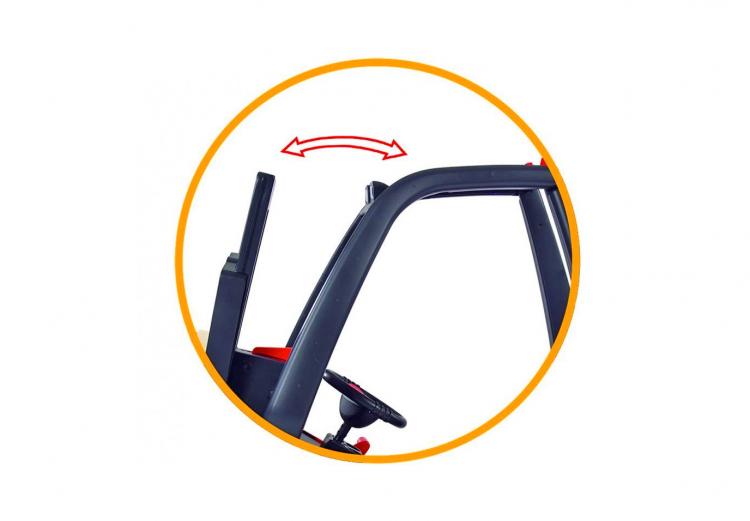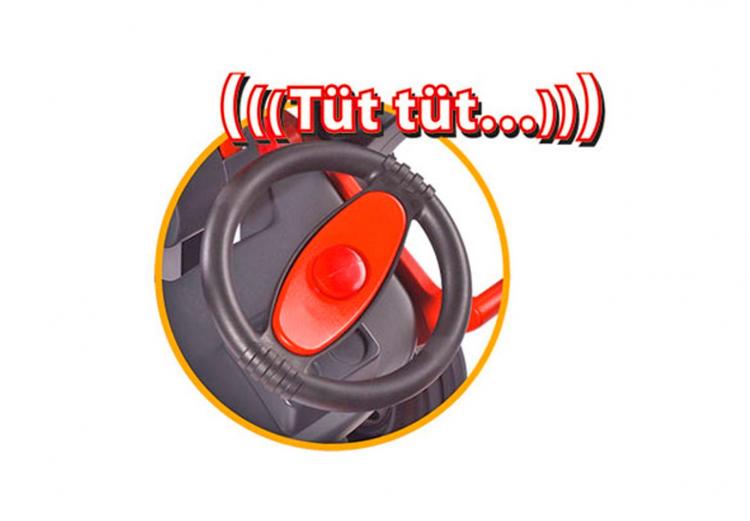 Subscribe To Our YouTube Channel