Basketball and Hoop Free Toss Hook and Ring Game
By Ryan on 10/30/2018 9:16 AM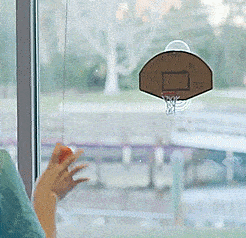 You've surely played the old hook and ring game where you swing a ring that's attached to a roped in hopes of hooking it onto a hook that's attached to the wall. Well, now there's a basketball version of the game, where instead of the ring, it's a mini basketball, and instead of a hook, it's a mini basketball hoop that's attached to the wall.
The Basketball and hoop themed hook and ring toss game is comes with everything you need to instantly attach it to your wall using either a screw or a suction cup. You'll be sinking mini hoops within just a few minutes of opening it!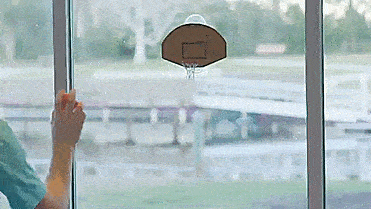 Instead of attempting to hook a ring onto a hook onto the wall, you want to toss the ball with just enough caress, so that the mini basketball rests ever-so-nicely right on the top of the basketball rim. Once you get it on, see how many you can make in a row.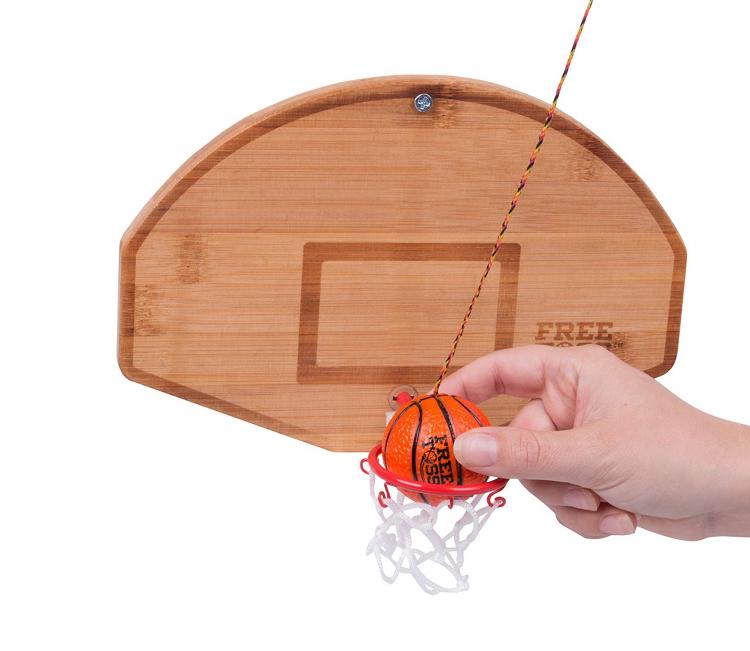 The basketball hook and ring toss game is made from bamboo, is fun for pretty much all ages, can be very addictive once you start sinking a few balls, and is super easy to learn yet difficult to master.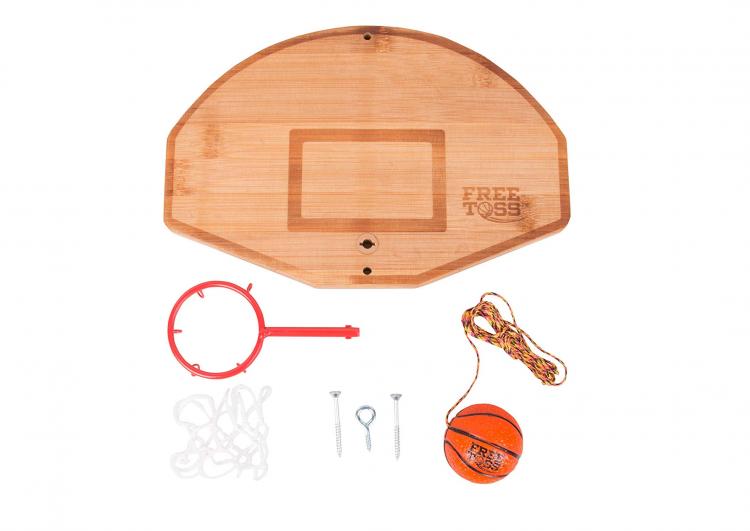 Check out the Tiki Toss mini basketball and hoop ring and hook free toss game in action via the video below.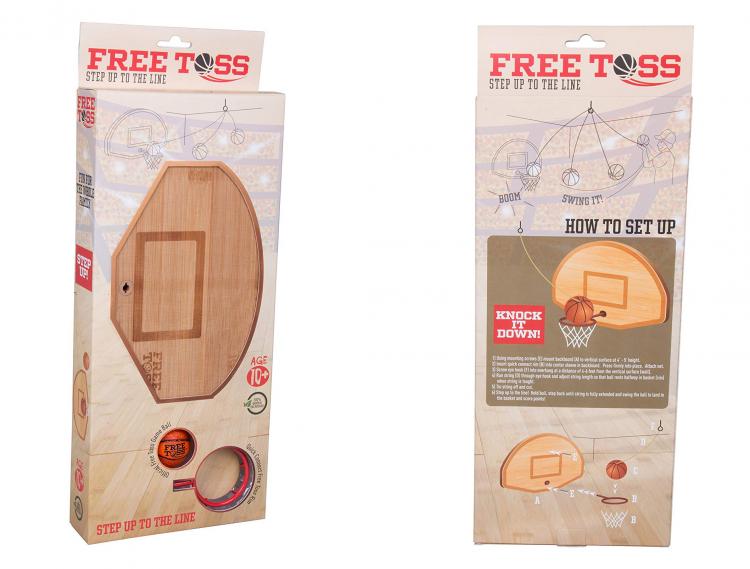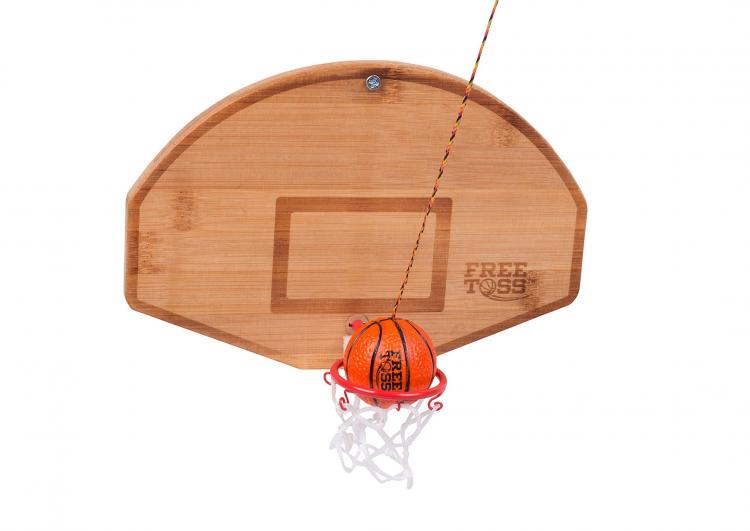 Subscribe To Our YouTube Channel