Back Seat Car Hooks
By Ryan on 07/28/2015 8:34 AM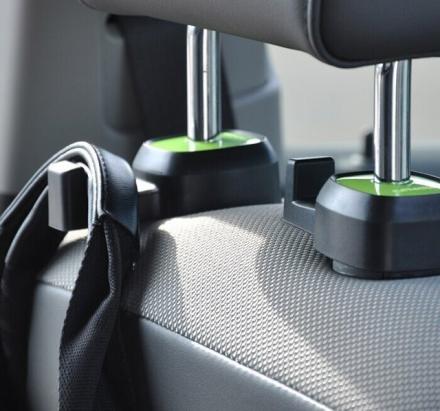 These back seat car hooks attach to the front seat's head rest, and are pretty much compatible with any car that has a front seat head rest that is movable up and down on those metal poles. Perfect for hauling around a suit to keep from getting wrinkled, grocery bags that you would not like to get tipped over, or a baby bag or purse to place in a convenient location to be able to grab something from it from the front seat. These back seat car hooks will not only hold whatever you'd like to place on them, but the modern design of the hooks make it look like they actually belong there and they look good, unlike other back seat hooks you might find elsewhere.
When not in use, the back seat hooks can be turned to face inward as to not get in the way of things. Simply slide the hooks back out whenever you need to use them, and slide them back in towards the center when you are done.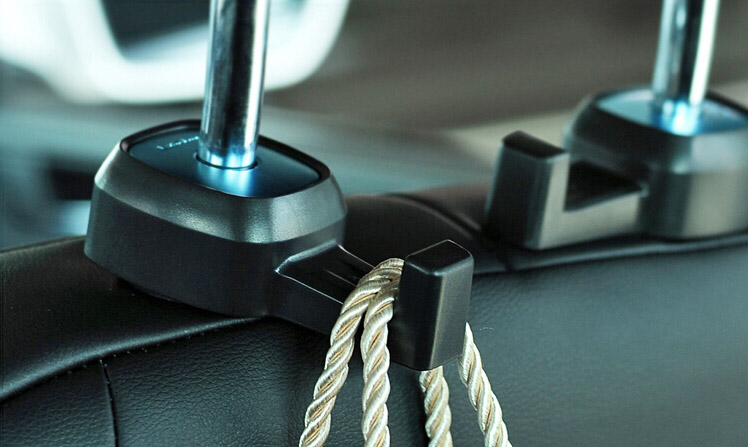 The back seat car hooks come in a set of two hooks, are made from PVC plastic, will not work in cars that don't have a removable front seat head rest, come in a few different colors to choose from, can hold up to 17.5 lbs of weight, and each car hook measures 7 inches long x 4.7 inches wide x 1.2 inches deep.