This Baby Speed Bag Car Seat Attachment Will Turn Your Baby Into a Boxing Champion
By Ryan on 06/06/2022 10:42 AM
Having kids is no joke, as any parent knows. Beyond how exhausting it is to be around someone so cute and lovable, some babies nowadays are just too dang buff for their carseats, making parenting the ultimate nightmare. Luckily, the modern age also comes with modern solutions, like this incredibly great "Buff Baby" speed bag for your child's carseat, which will both keep your baby interested in something on drives, and quell their serious need to dominate.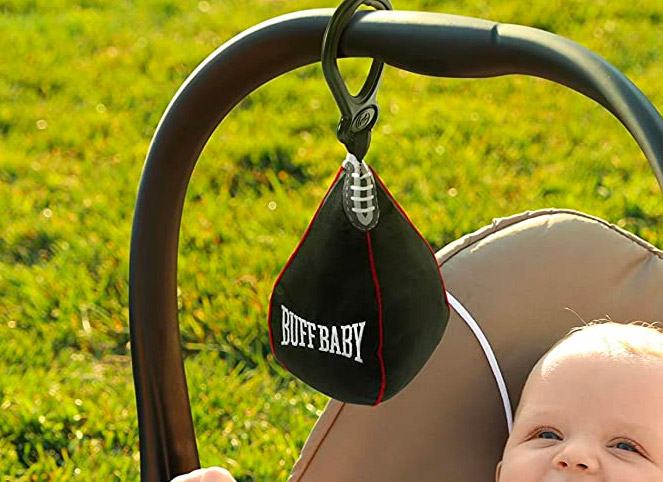 This baby speed bag is perfect for your child's carseat, and it even comes with the words "Buff Baby" printed on it so you can show off to the world how ripped your baby is! It's also great for those extra buff babies that just need something to punch around — with the buff baby carseat speed bag, even weak babies will be buff in no time.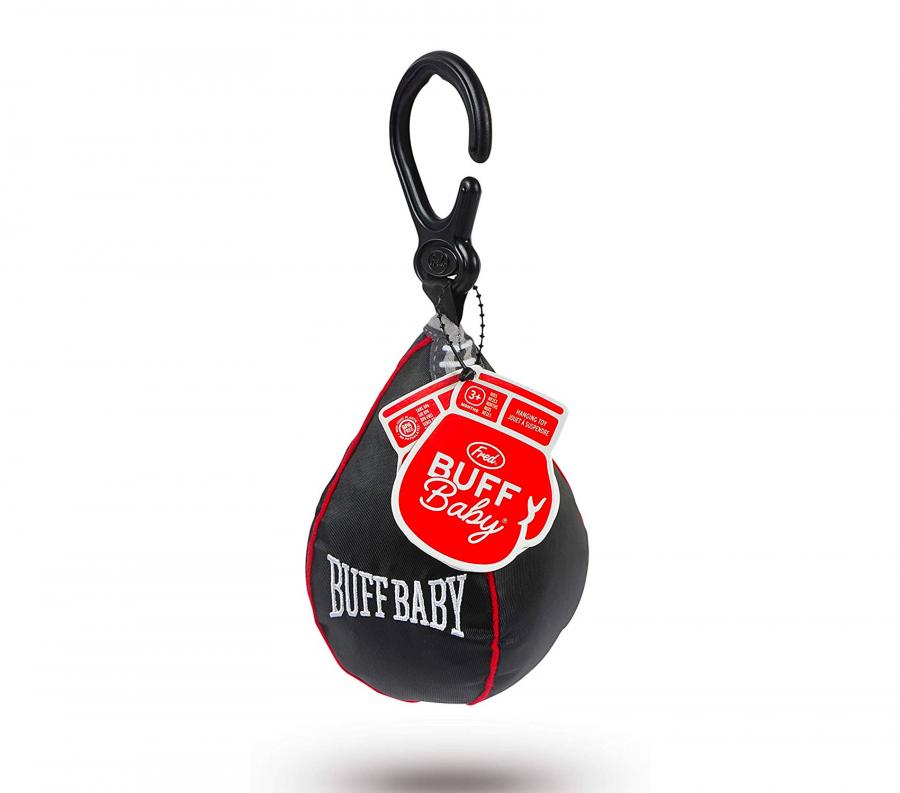 Covered in black nylon and red seams made to look like fake leather, this carseat speed bag is an excellent replica of an actual speed bag. It comes with a simple black hook that makes it easy to hang from the handle of any carseat, or other places like rocking bouncers, on their strollers, inside their cribs or even in your hands as you hold them. But watch out! Buff babies may not hesitate to punch the crud out of these speed bags, and if you're in the line of fire… you never know what chaos could ensue.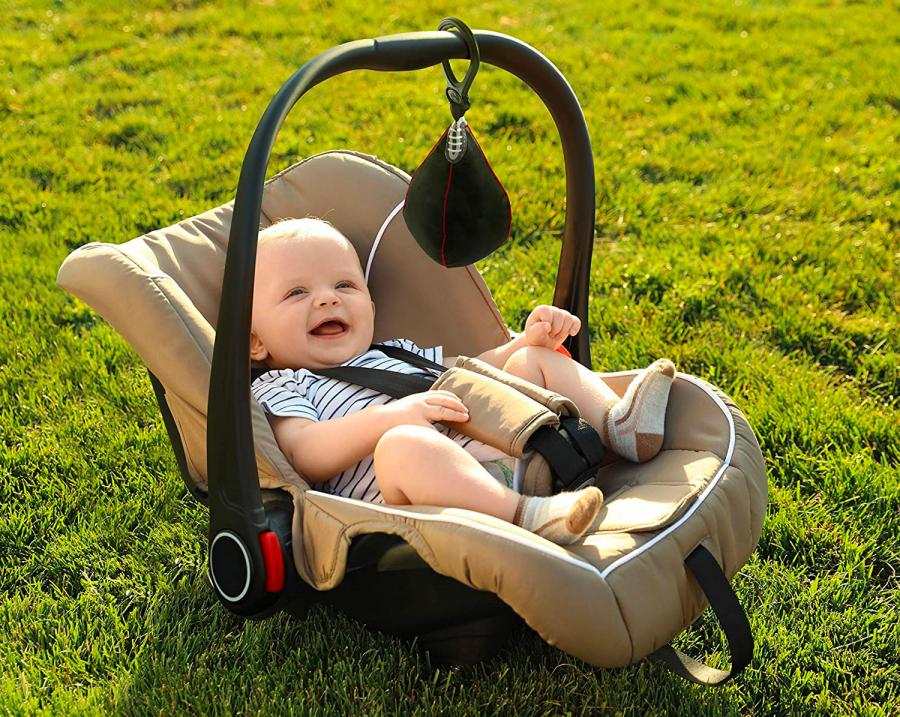 The baby speed bag measures about 9 inches by 3.54 inches by 3.54 inches, and it's made from a robust nylon material with a sensory stimulation layer inside, a crinkling plush material that babies find satisfying to squeeze, hold, and, most importantly, punch.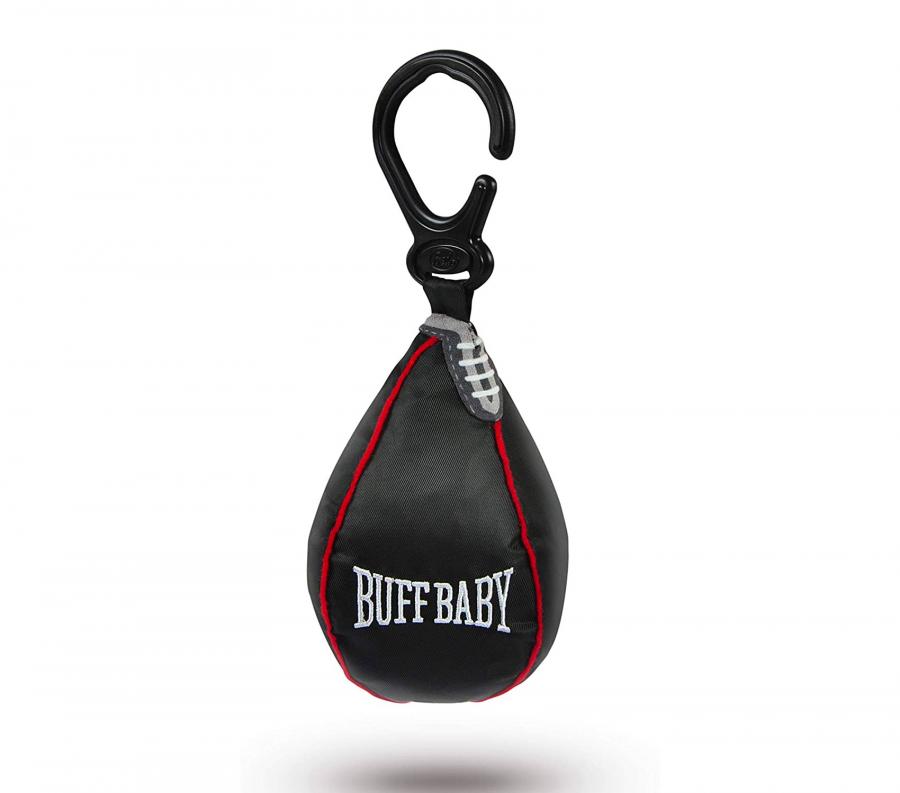 One five-star review from April, entitled Super cute car seat toy, said, "When I saw this toy I just had to have it for my son. He loves it and plays with it all the time. This toy keeps him occupied on our rides to and from our destinations. Great quality."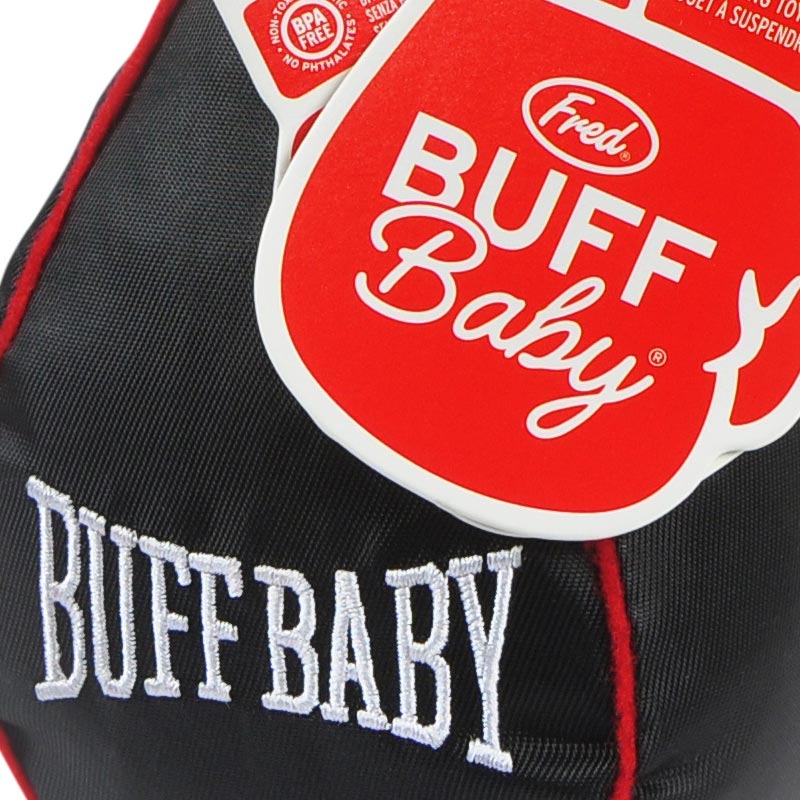 If your baby isn't quite born yet and you're looking to add a little toughness, safety, or something similarly car-focused, this pregnancy car seat belt is a great way to up your security and peace of mind.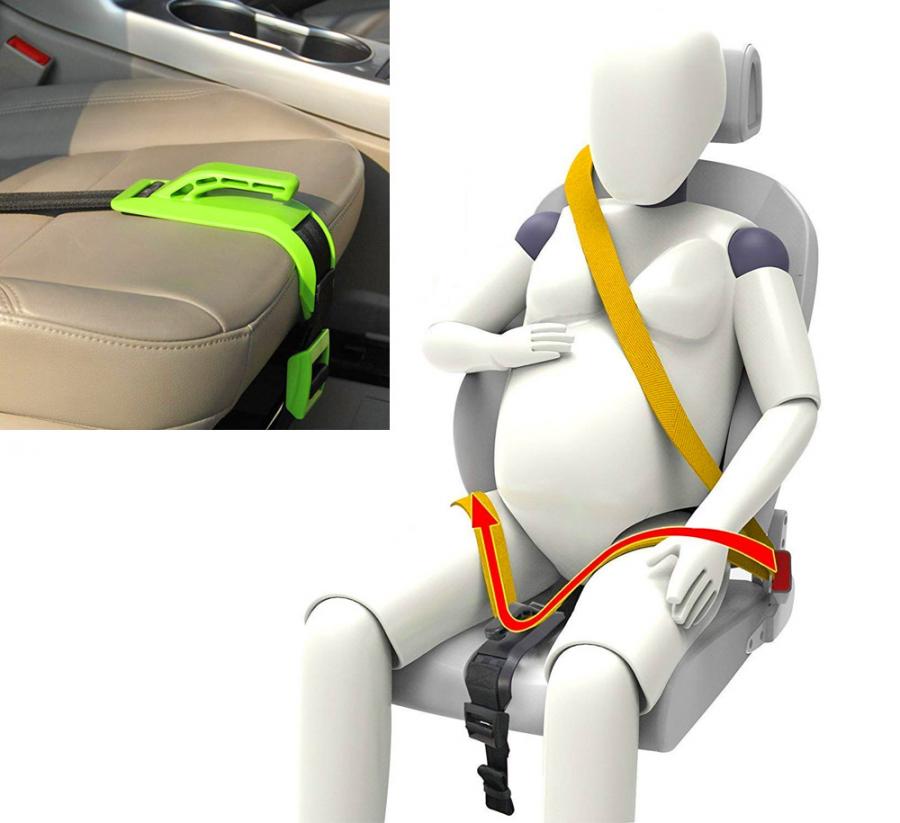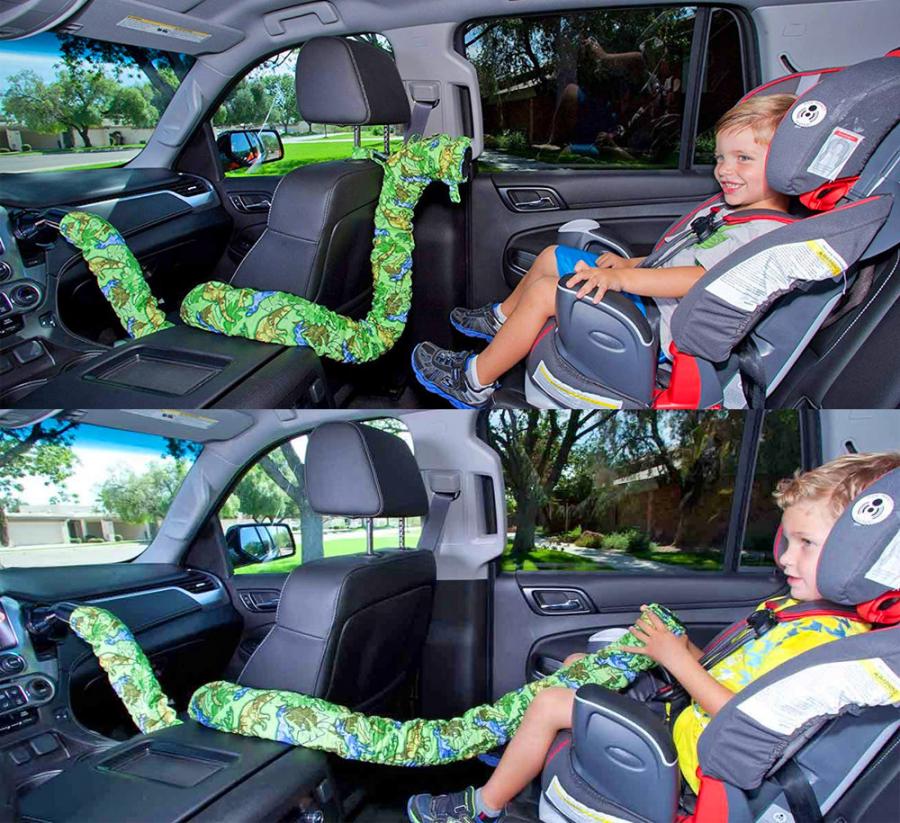 And of course this ingenious car seat and stroller combo that makes traveling with your little one a breeze!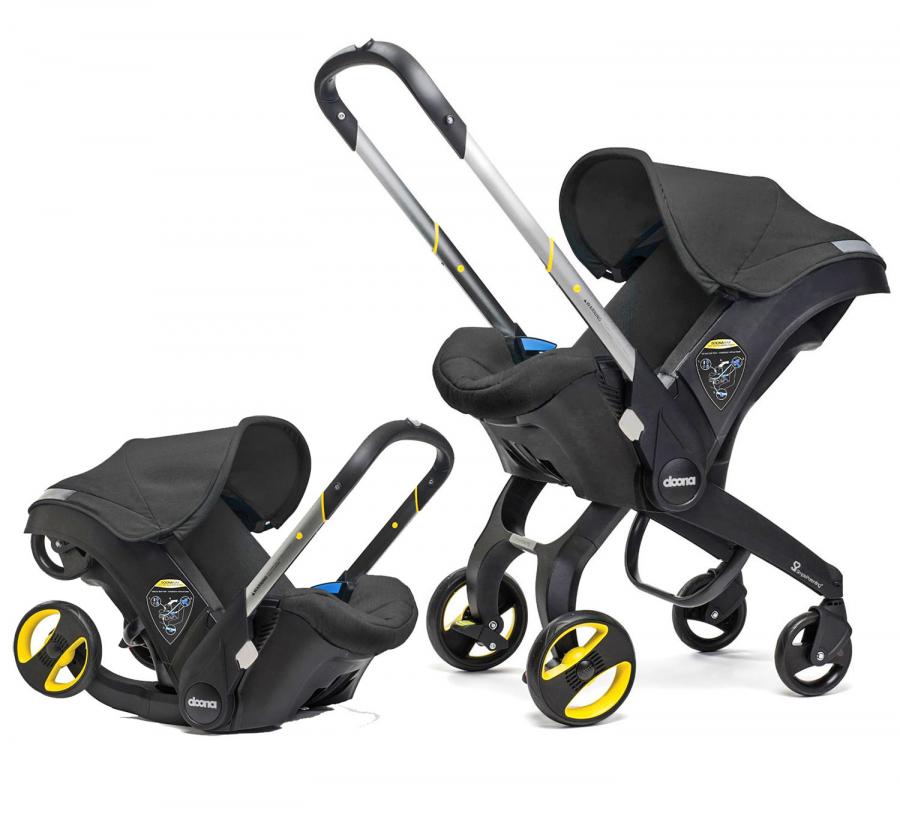 Or, for future boxing champions, the buff baby child's carseat speed bag is just $12.99 at Amazon and is probably the most affordable way to show that your child means business.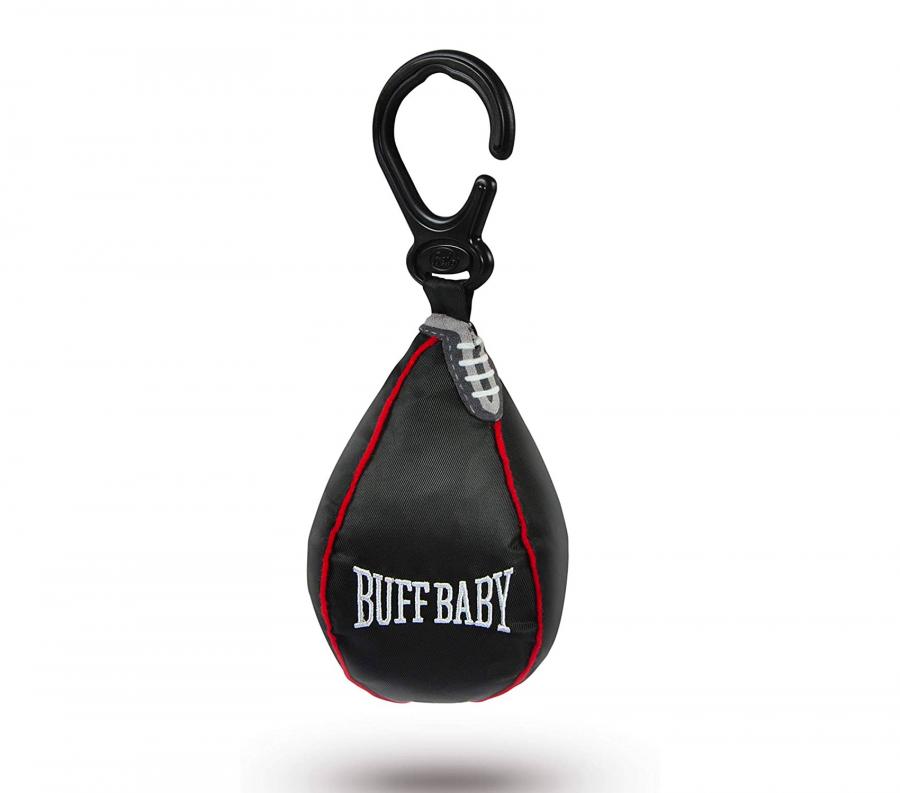 No matter what kind of parent you are, there's no question what kind of baby you want your child to be — a buff one. This buff baby speed bag is a great way to help your child get yoked, from drives in the car to walks around the park. No matter where they are, your child will love their carseat speed bag toy, and it's sure to get a laugh from anyone who meets your baby.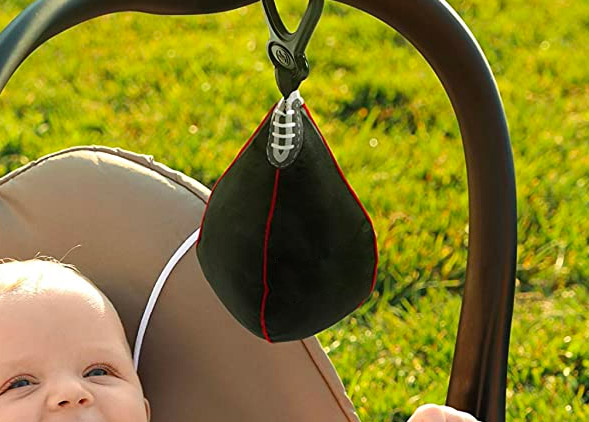 If your baby might be more into weightlifting rather than boxing when they get older, the same company also offers a dumbbell shaped baby rattle toy!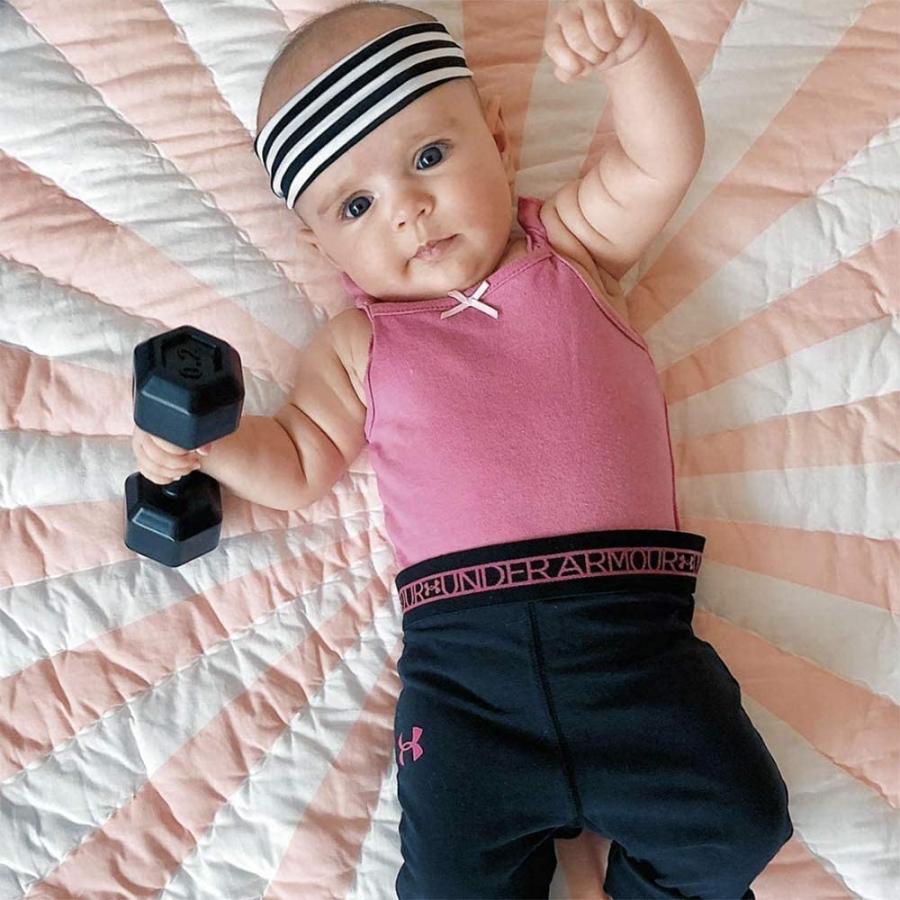 You can snag the dumbbell shaped baby rattle toy from Amazon for around $12 bucks!