Armpit Fan: Connects To Inner Sleeve To Keep You Cool On Hot Days
By Ryan on 07/19/2016 4:26 AM (Updated: 08/14/2018 8:51 PM)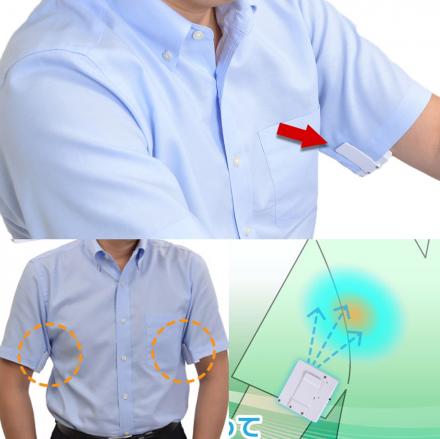 It was Japan that created the air-conditioned fan shirt that blows your shirt up like a balloon, so am I surprised that they are now making a fan that you can attach to your shirt to air-out your sweaty armpits? Not at all! The fan attaches to the underside of your sleeve and points the air from the fan directly at your clammy pits. The only problem is, that you have to be wearing short sleeves to be able to attach it to your sleeve.
Another problem is that you can only dry up 1 armpit at a time, unless you purchase two fans and use them simultaneously. And then there's of course the fact that everyone will see and hear you wearing fans to dry out your sweaty armpits, which in itself is a good enough reason to not buy this product. But, if you don't care what the public thinks and just need to dry up those smelly pits at all costs, this armpit fan might be for you.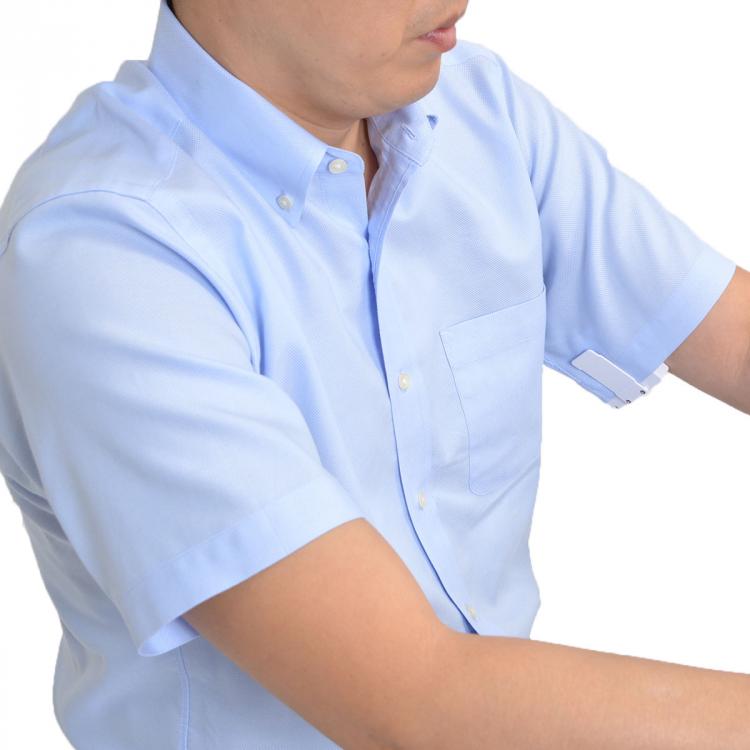 The armpit fan is powered by 2 AAA batteries, has three different fan levels depending on how sweaty your pits are, and even comes with a USB port to use an external battery to charge the device if your pits require extra power to dry.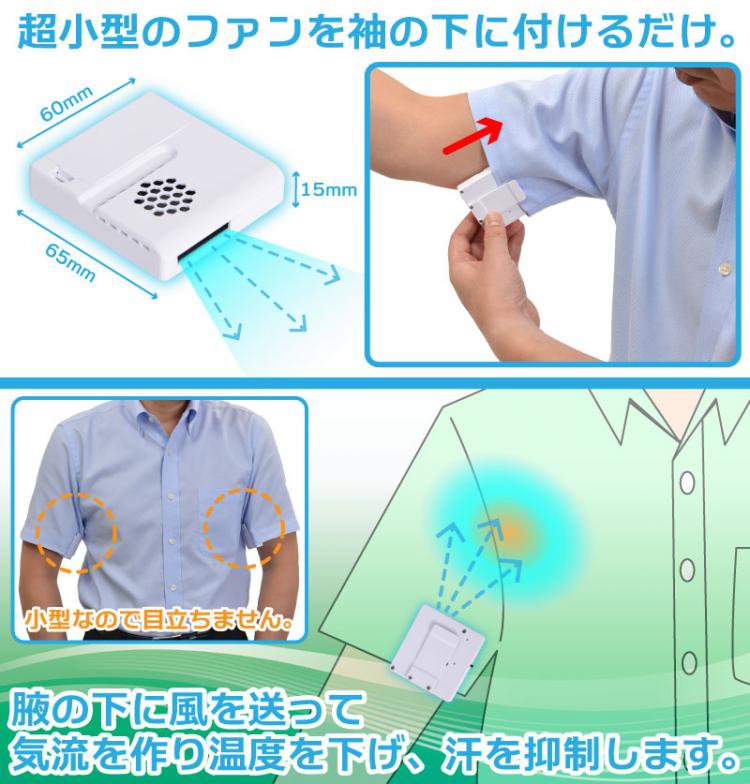 Now the only problem is navigating a Japanese website to purchase the fan! Good luck.