This Antibacterial Toothbrush Holder Sterilizes Up To 5 Toothbrushes
By Ryan on 06/18/2019 3:04 PM (Updated: 11/12/2021 11:11 AM)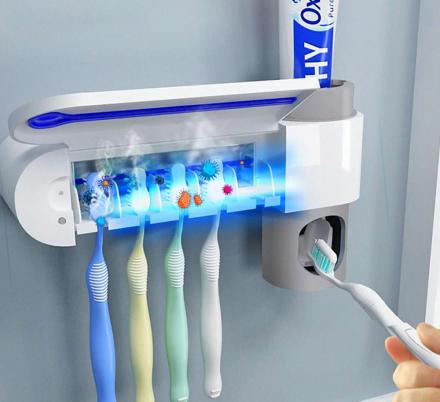 Are you a germaphobe who likes to combat clutter while rocking a minty-fresh smile? If so, this is the toothbrush holder and toothpaste dispenser for you! Think about where your toothbrush is right at this very moment...I bet it's resting naked and exposed at the bottom of a bathroom drawer or is it sitting in one of those specially designed toothbrush holding cups. Think of all the hair, germs and bathroom byproduct that is landing and festering on your toothbrush right now..and you're going to put that in your mouth...yuck!
This toothbrush holder uses UV light to clean and kill bacteria on your toothbrush. Simply put the used, wet toothbrush into the holder, close the lid and then the UV light goes to work killing 99.9% of bacteria.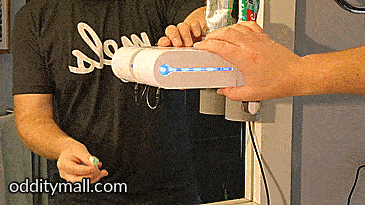 The easy wall-mount holder saves space and keeps up to five toothbrushes organized and off your counter. Even better, this toothbrush holder also holds your toothpaste (and is compatible with any kind of toothpaste) and serves as a toothpaste dispenser as well.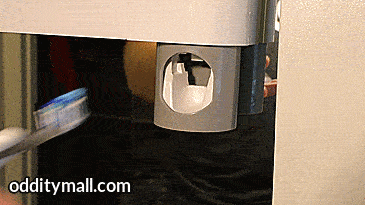 The holder is plug-in power supplied and the UV light turns itself off when it is done disinfecting, which usually takes 4-5 minutes.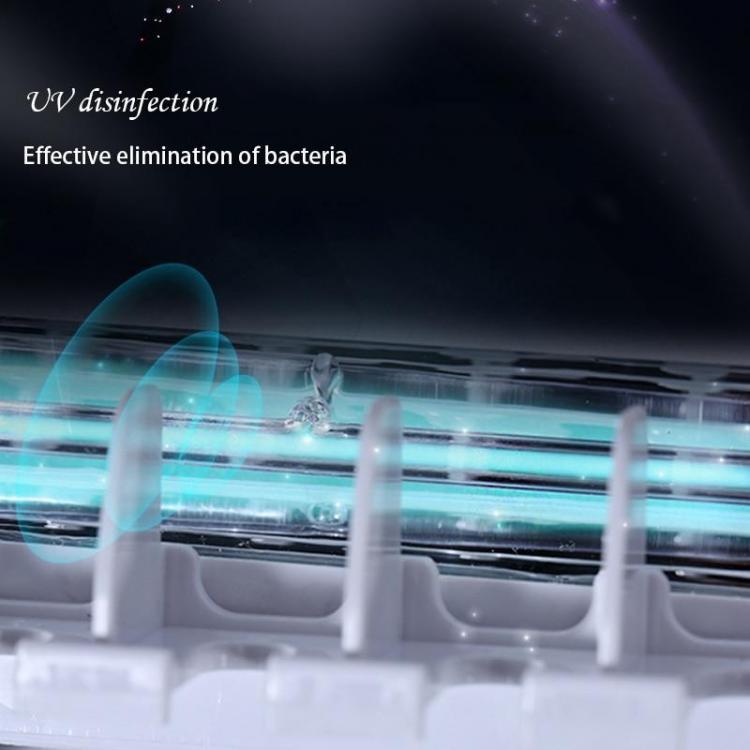 Make your and your family's oral health a priority with this Antibacterial UV Toothbrush Holder and Sterilizer.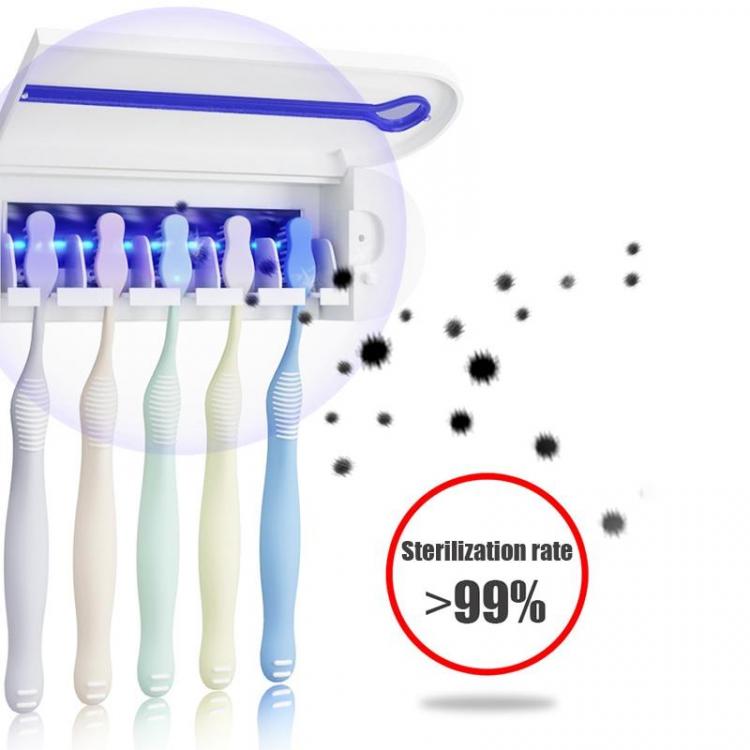 Disinfecting UV Toothbrush holder
Wall-mounted
Toothpaste dispenser compatible with any kind of toothpaste
5 toothbrush holder
Disinfects within 4-5 minutes
Kills 99.9% of bacteria
UV light auto-turnoff
Plug in power supply
No batteries needed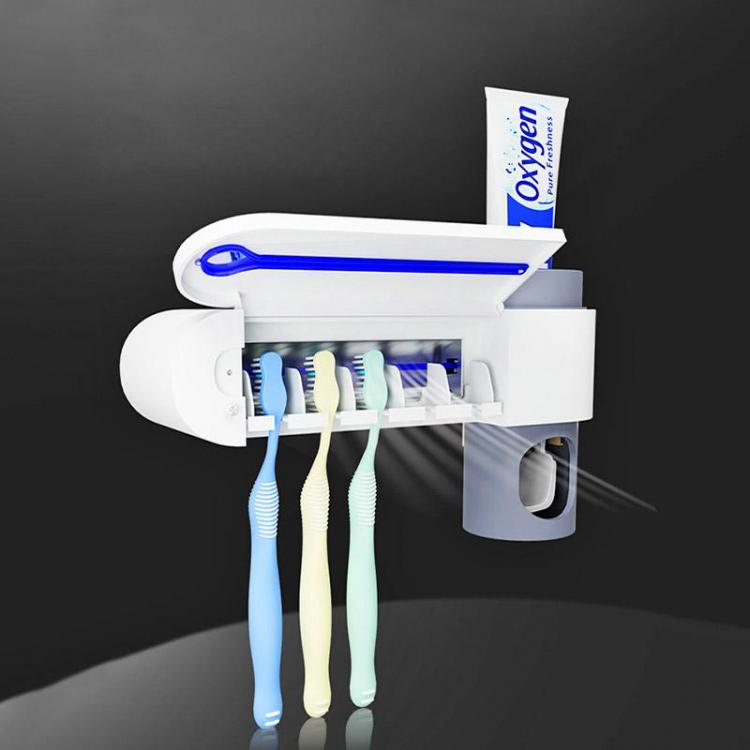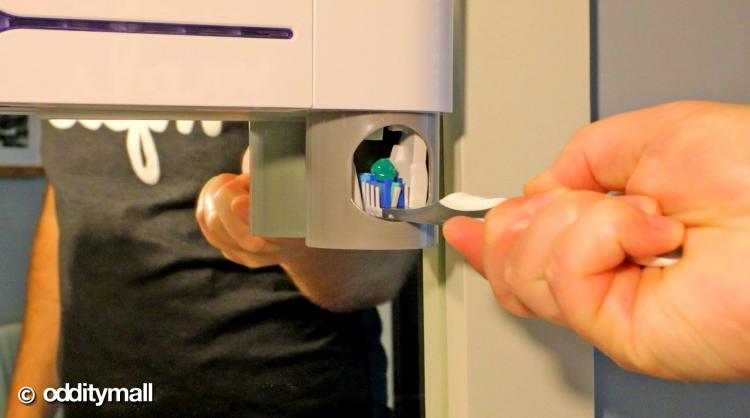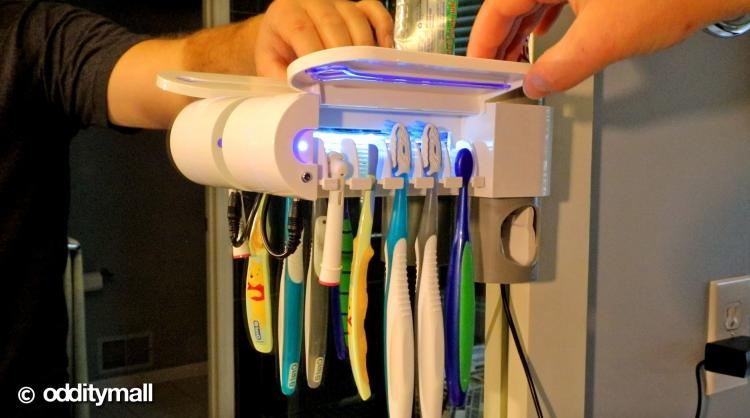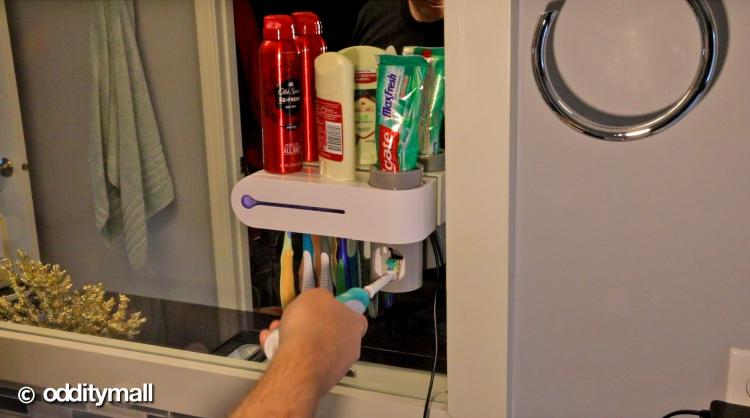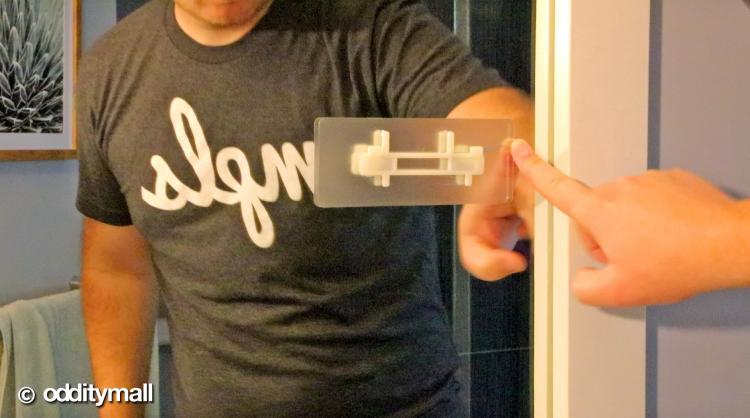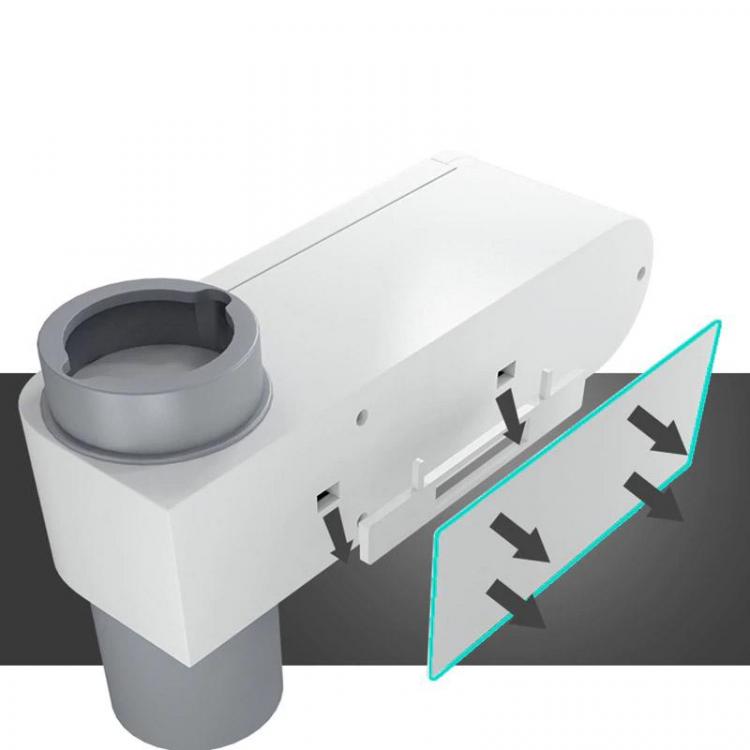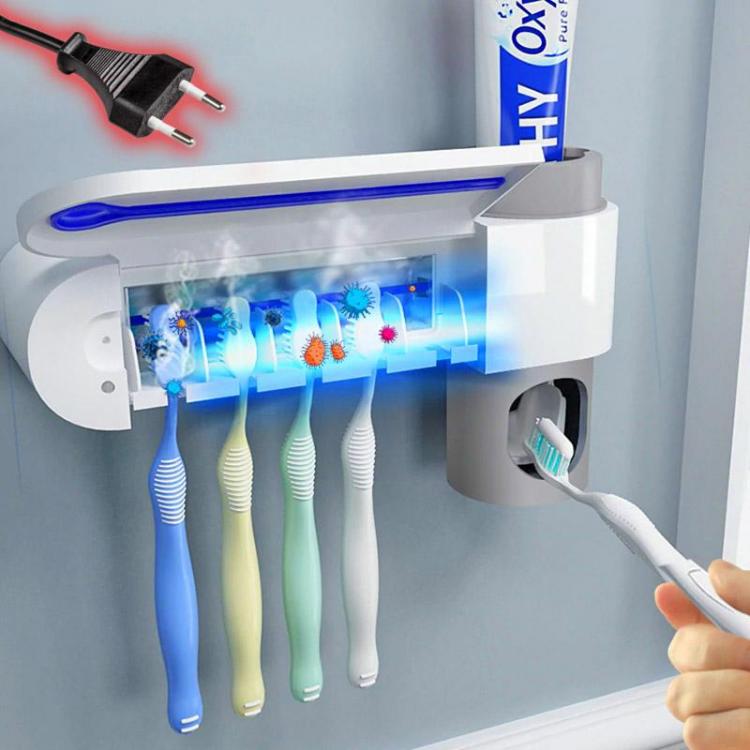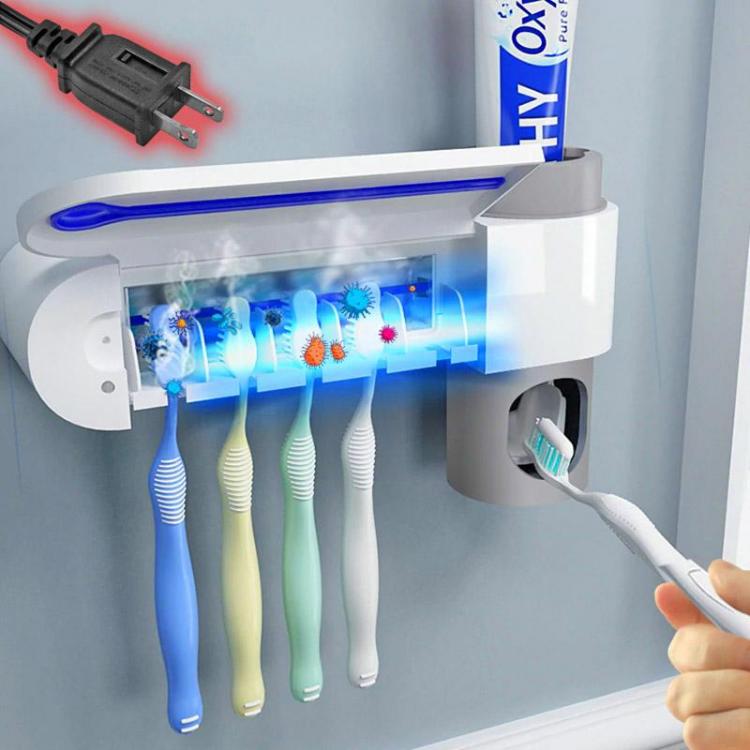 Subscribe To Our YouTube Channel