The Altan Giddel Is The Toilet Cleaning Robot That Humanity Deserves
By Ryan on 02/23/2022 9:52 AM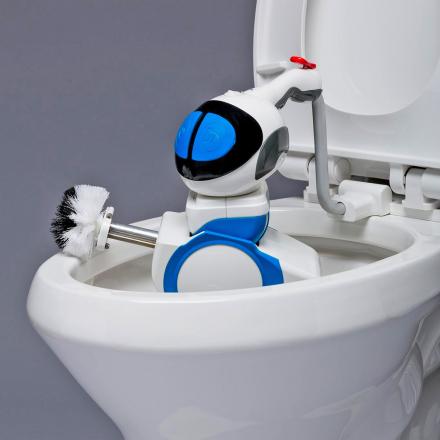 When you were a kid, if somebody asked you to predict what the year 2022 was going to look like, you'd probably describe jet packs, laser guns and yes, robots. While "the future" may not be as glamorous as what we expected, most of those inventions have appeared in one form or another, particularly in the case of robots. Sure, your familiarity with robots may be limited to the occasional run-in with the twerking Santa, but here at OddityMall, we've been lucky enough to share high-tech robots like the flamethrower drone and the Yardroid yard maintenance cyborg.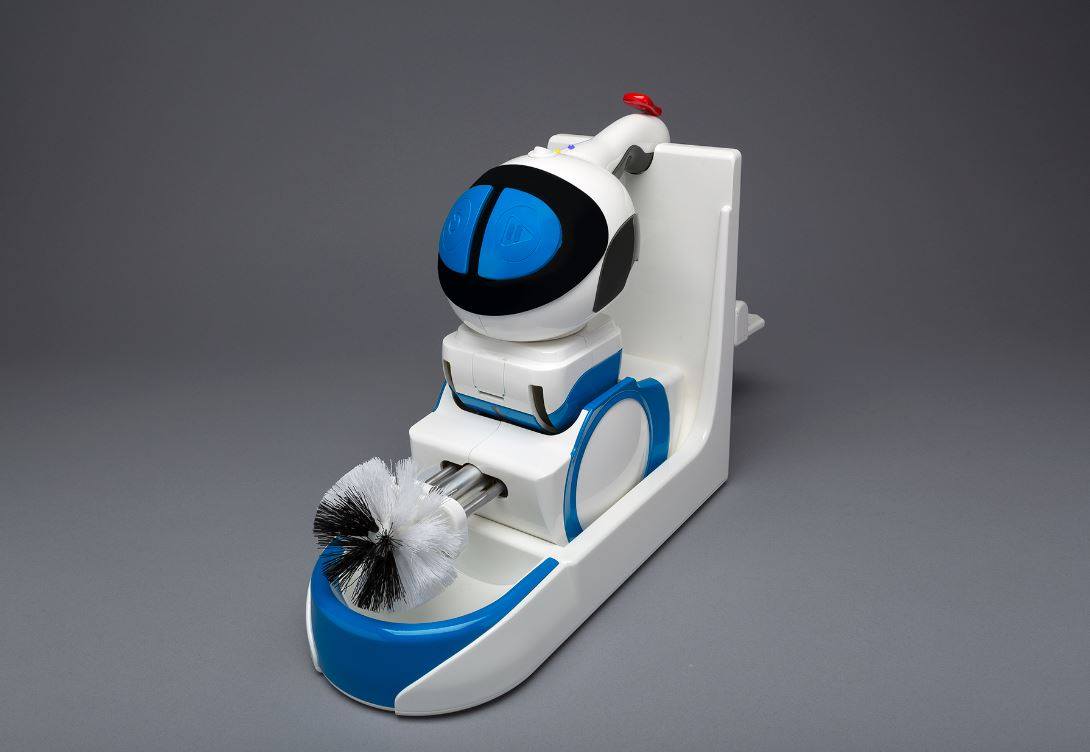 Today's robot is similar to those products, but its primary directive is a little bit of a touchy subject. Hold onto your butts, folks, because today we're talking about.. your butt. More specifically, your toilet. Say hello to the Giddel Toilet Cleaning Robot from Altan Robotech!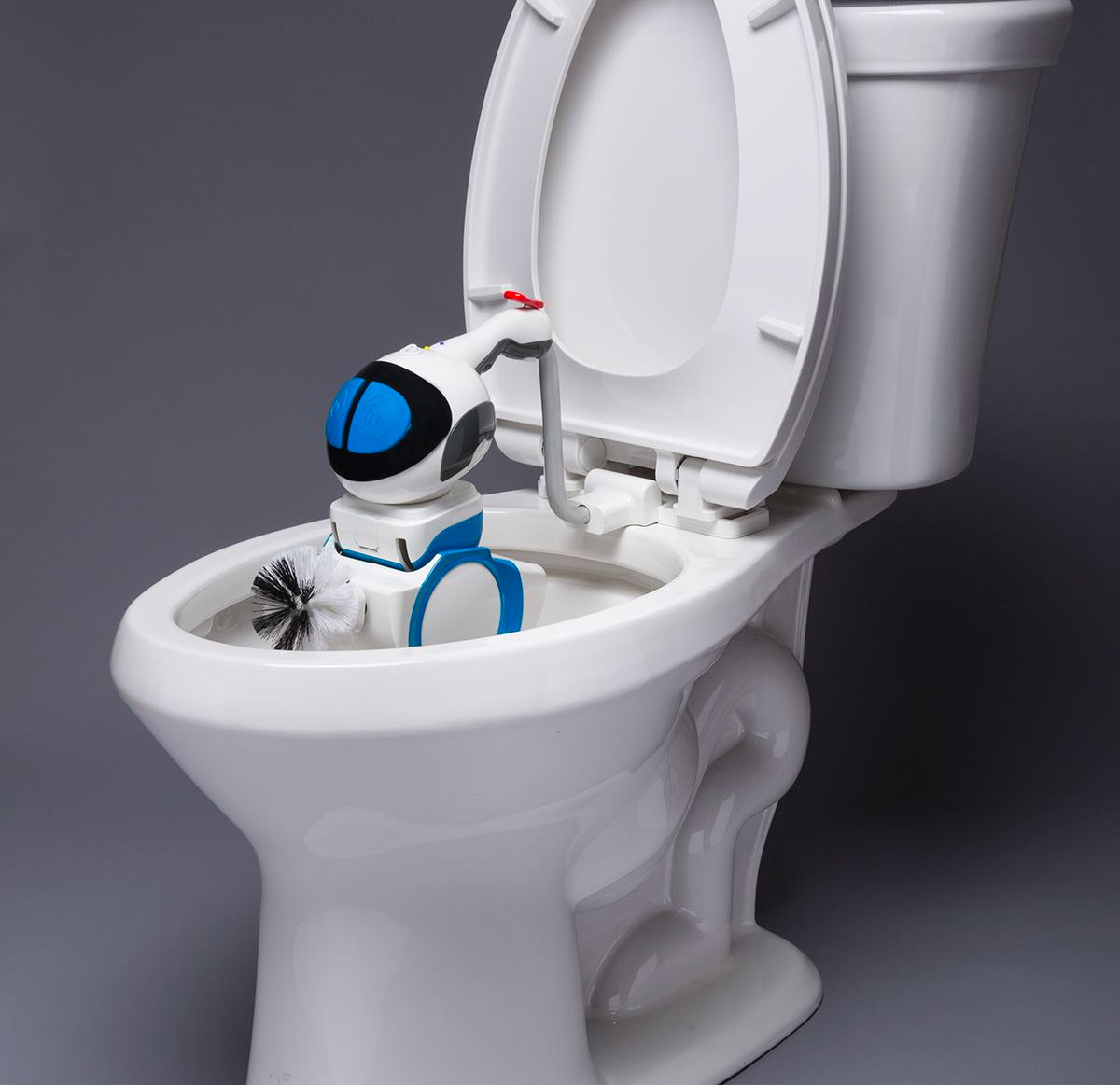 This unlucky robot has been programmed to do nothing but scrub your toilet stains for all eternity. Attach this cute little guy to your toilet bowl and he'll use a high-tech integrated brush system to thoroughly scrub every inch of your porcelain throne.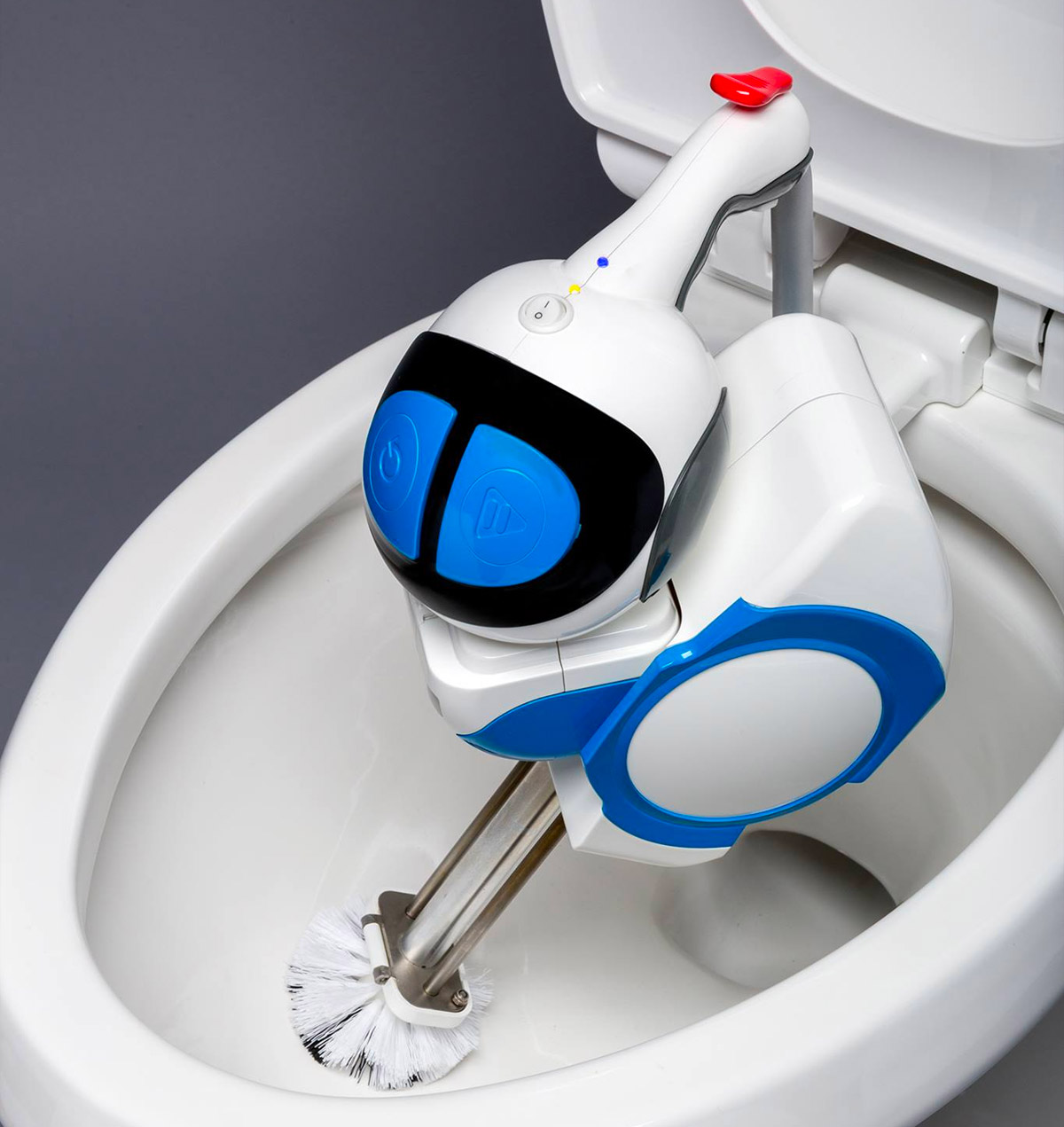 The Giddel Toilet Cleaning Robot has a swivel system so it'll whirl around and rotate 360 degrees, and the brush part can also extend to scrub those hard to reach places. It even has a rim cleaning function that allows the brush to clean the outer rim of your toilet bowl.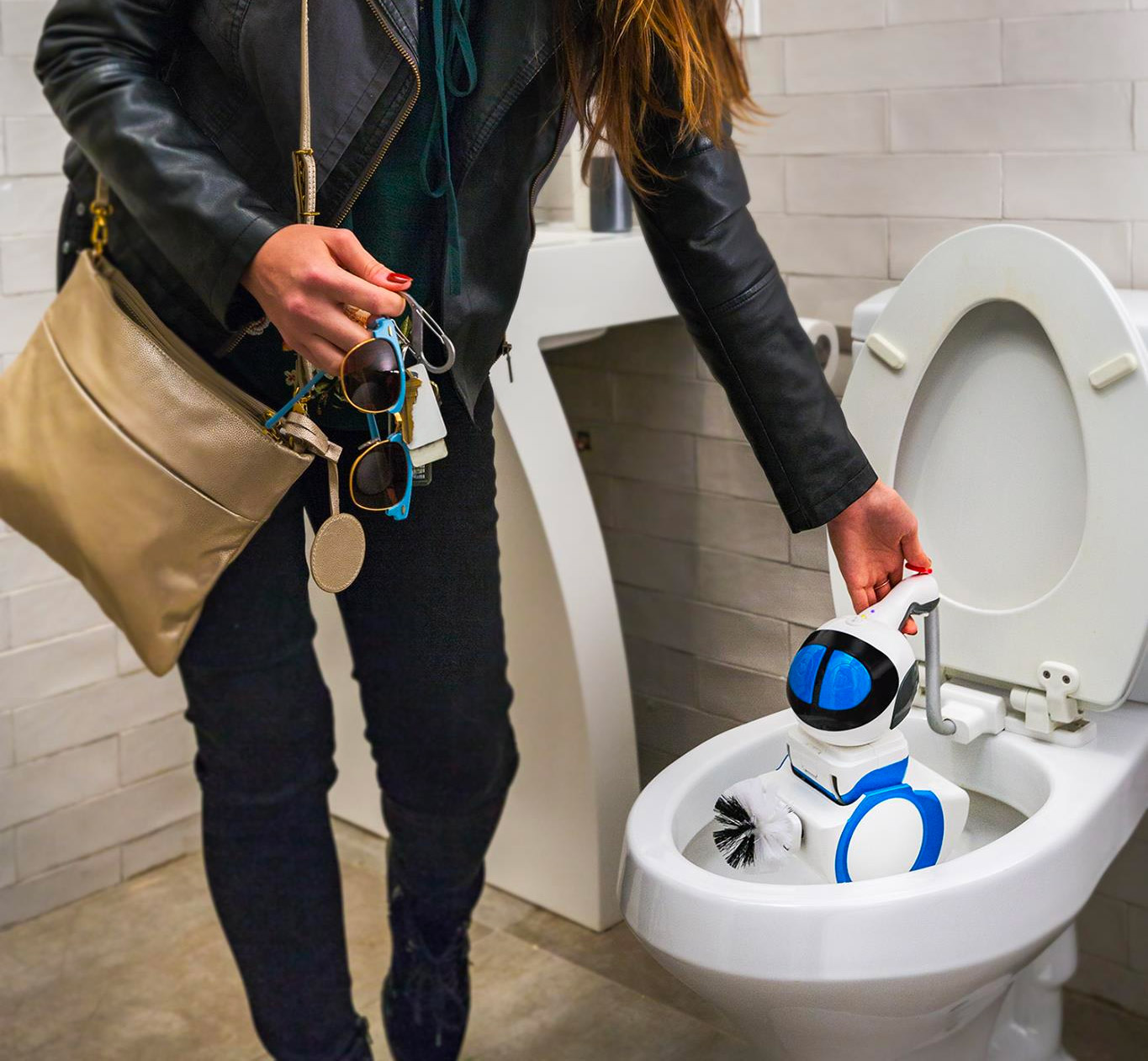 Once the robot is finished cleaning your toilet, a chime sound will let you know that it's ready to be returned to its home base.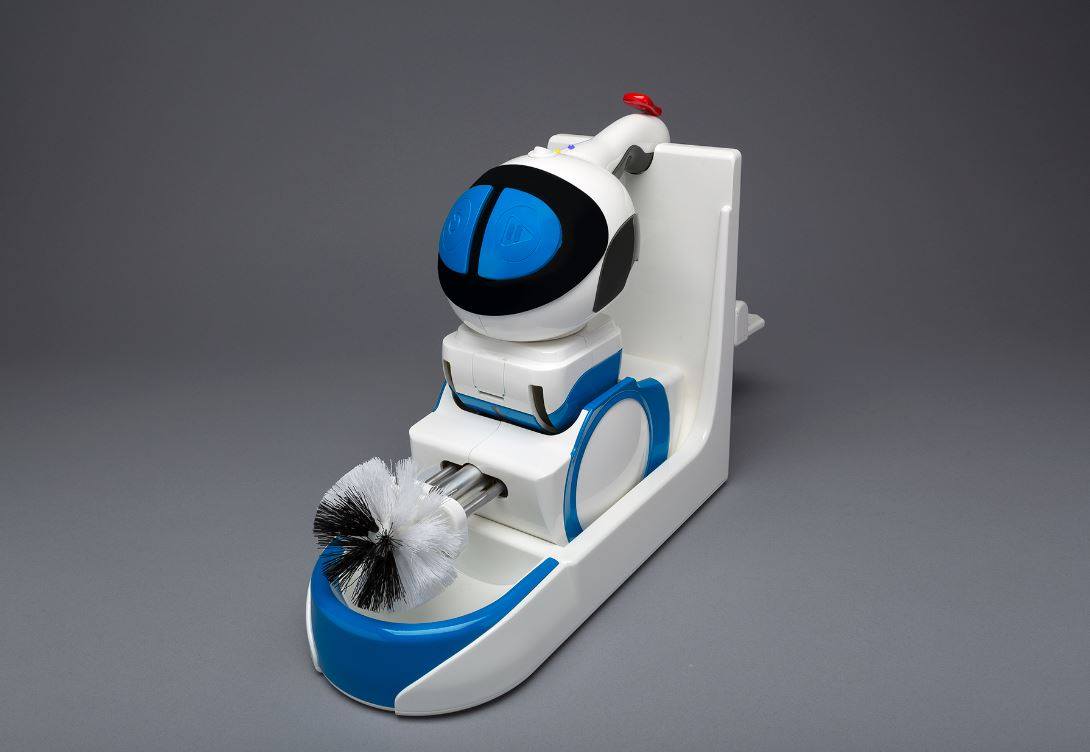 The Altan Giddel cleans the entire inside of the toilet including in the toilet, and even under the lid!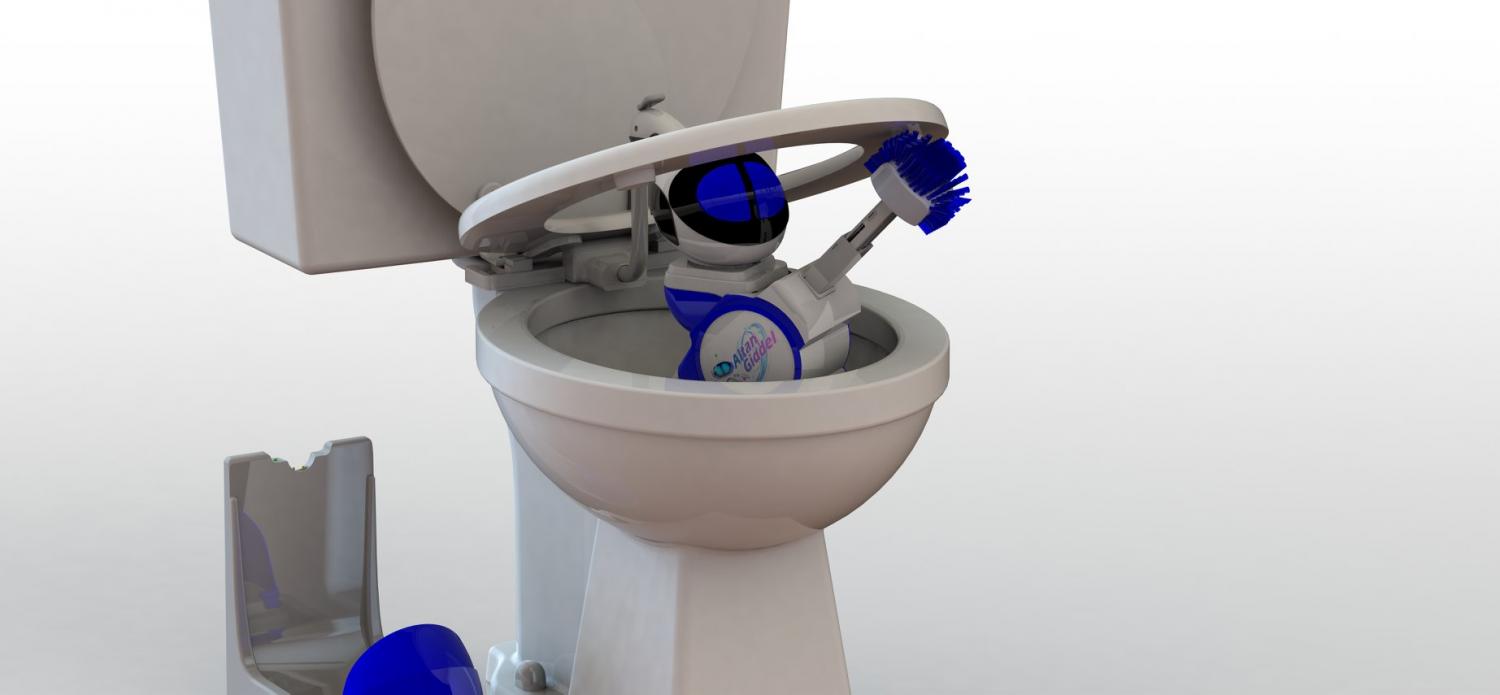 The toilet attachment can easily be removed if you have to move the robot from one bathroom to the next, and the purchase comes with a portable charging station.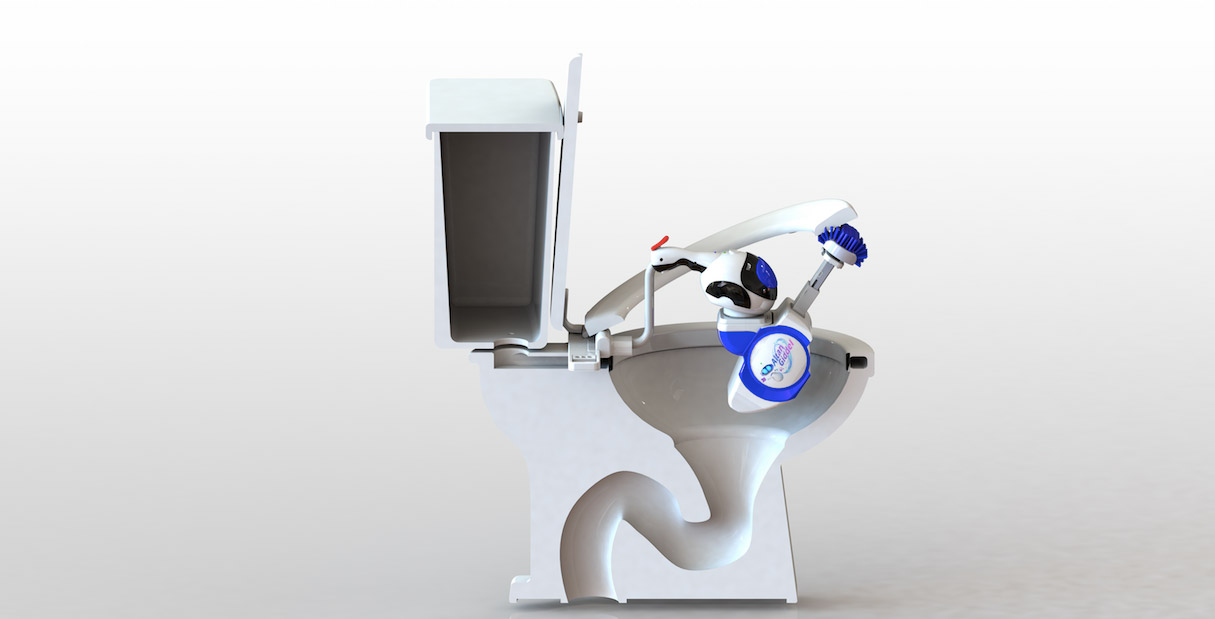 This durable toilet cleaning robot has a simple control interface with two buttons that look like a pair of eyes, so you can witness the cyborg's thousand yard stare every time he's put to work cleaning your poo stains.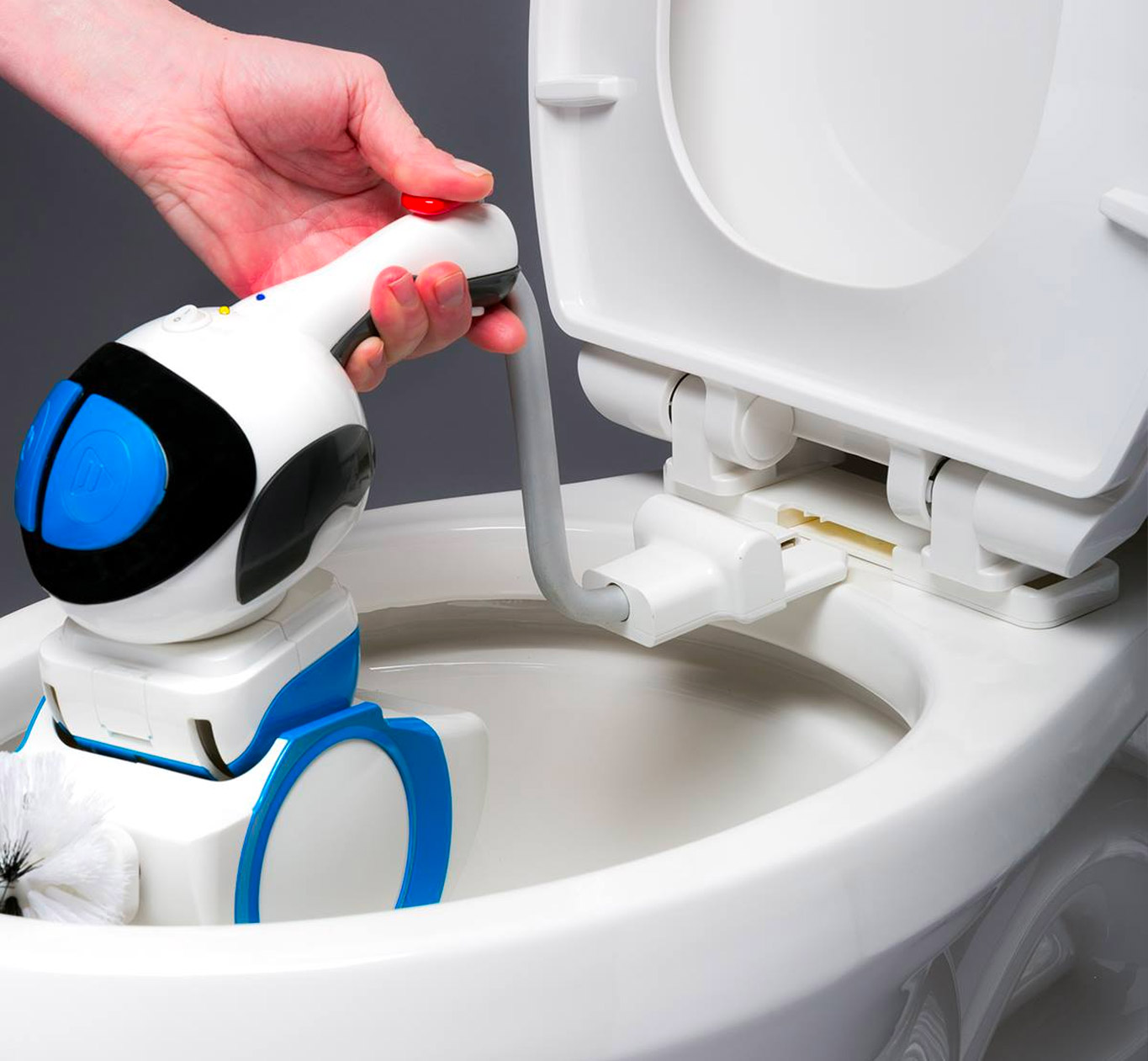 Interestingly, the Altan Robotech website is currently down and the product is no longer available on Amazon, so I can only assume that the Giddel Toilet Cleaning Robot has finally revolted and overthrown its human overlords.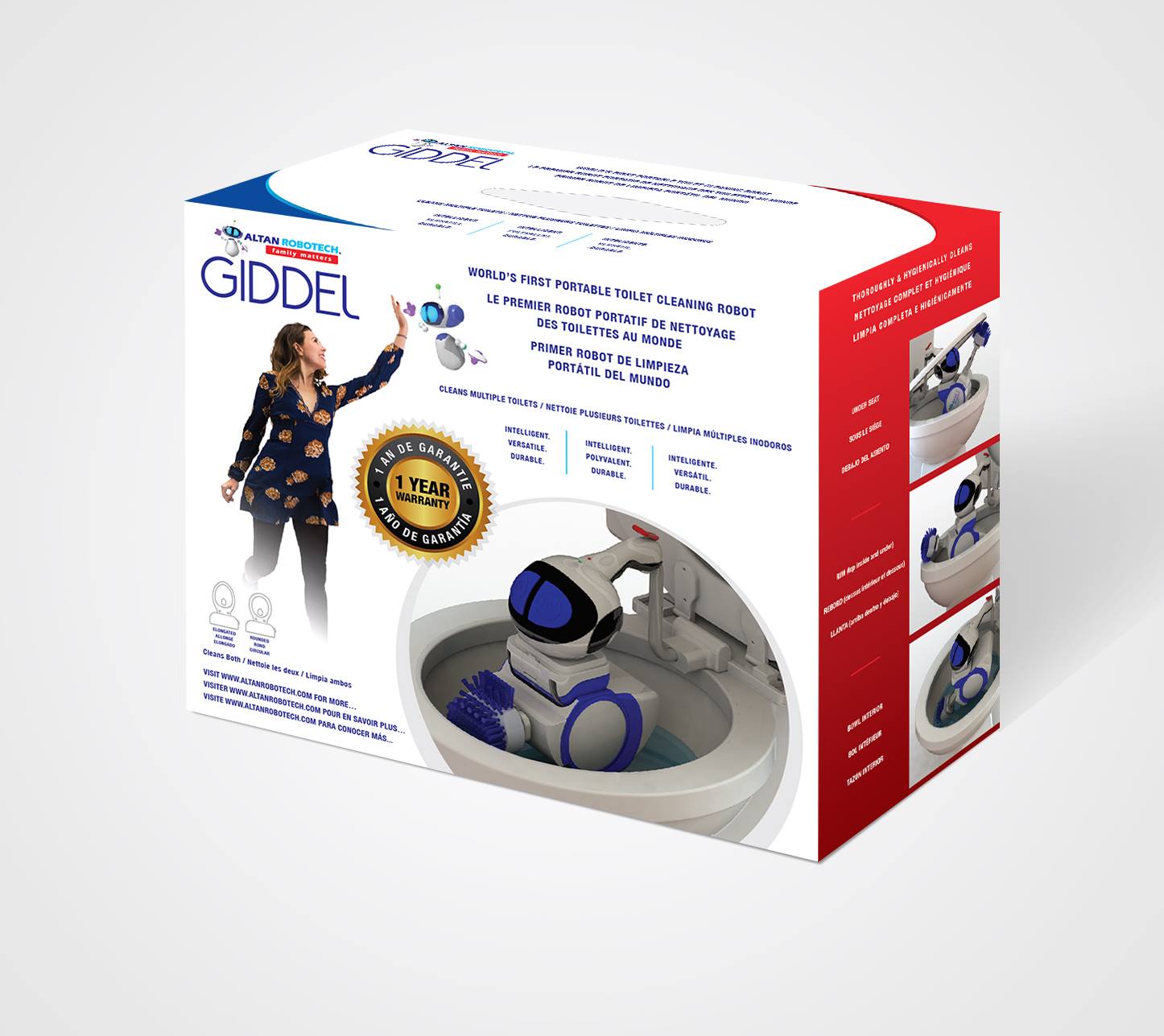 More power to you little poop robot! If that's not the case, I plan to purchase one of these toilet cleaners myself once the innovative company's site is back up and running.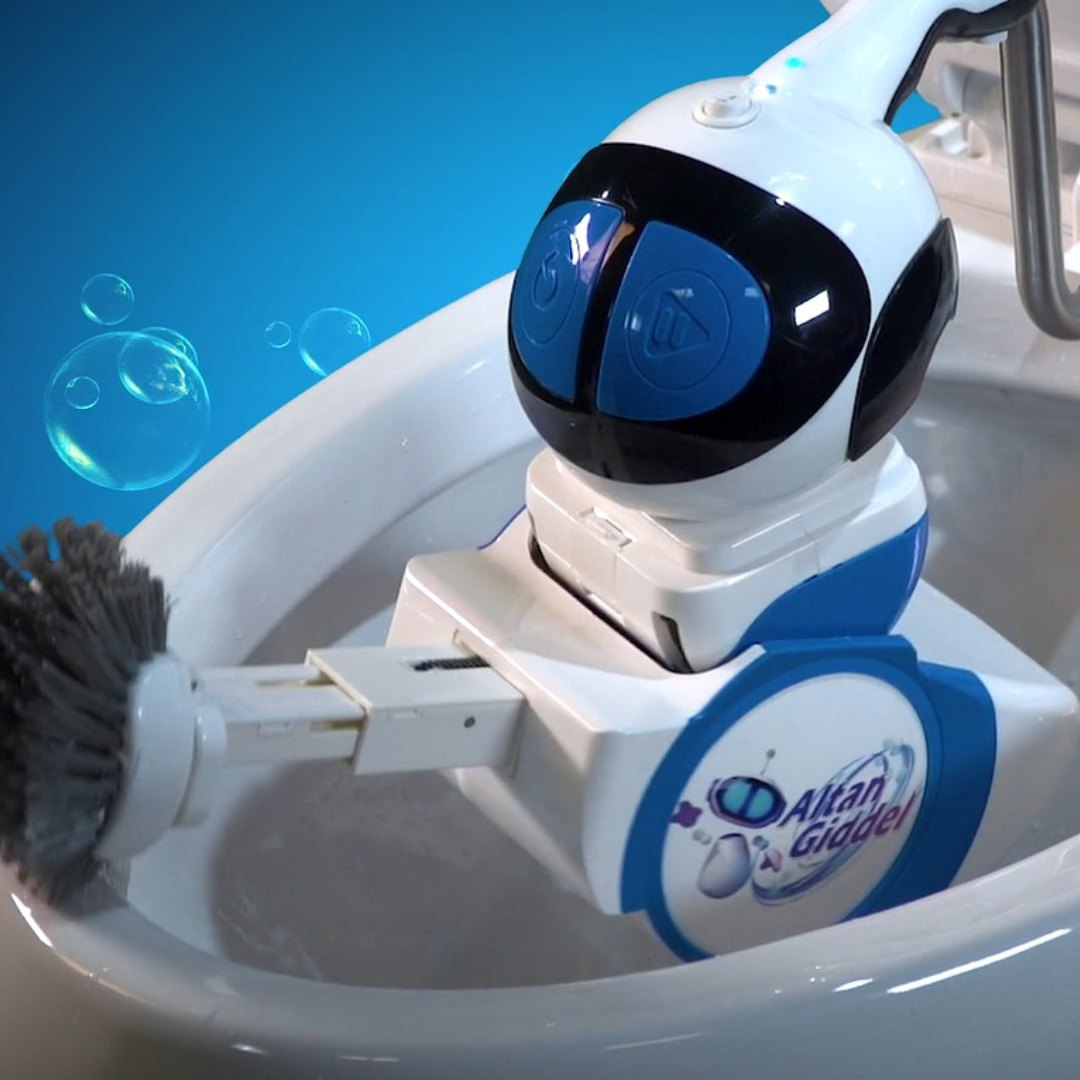 When the website for the Altan Giddel toilet cleaning robot was live it did sell for $399.99 when it was available.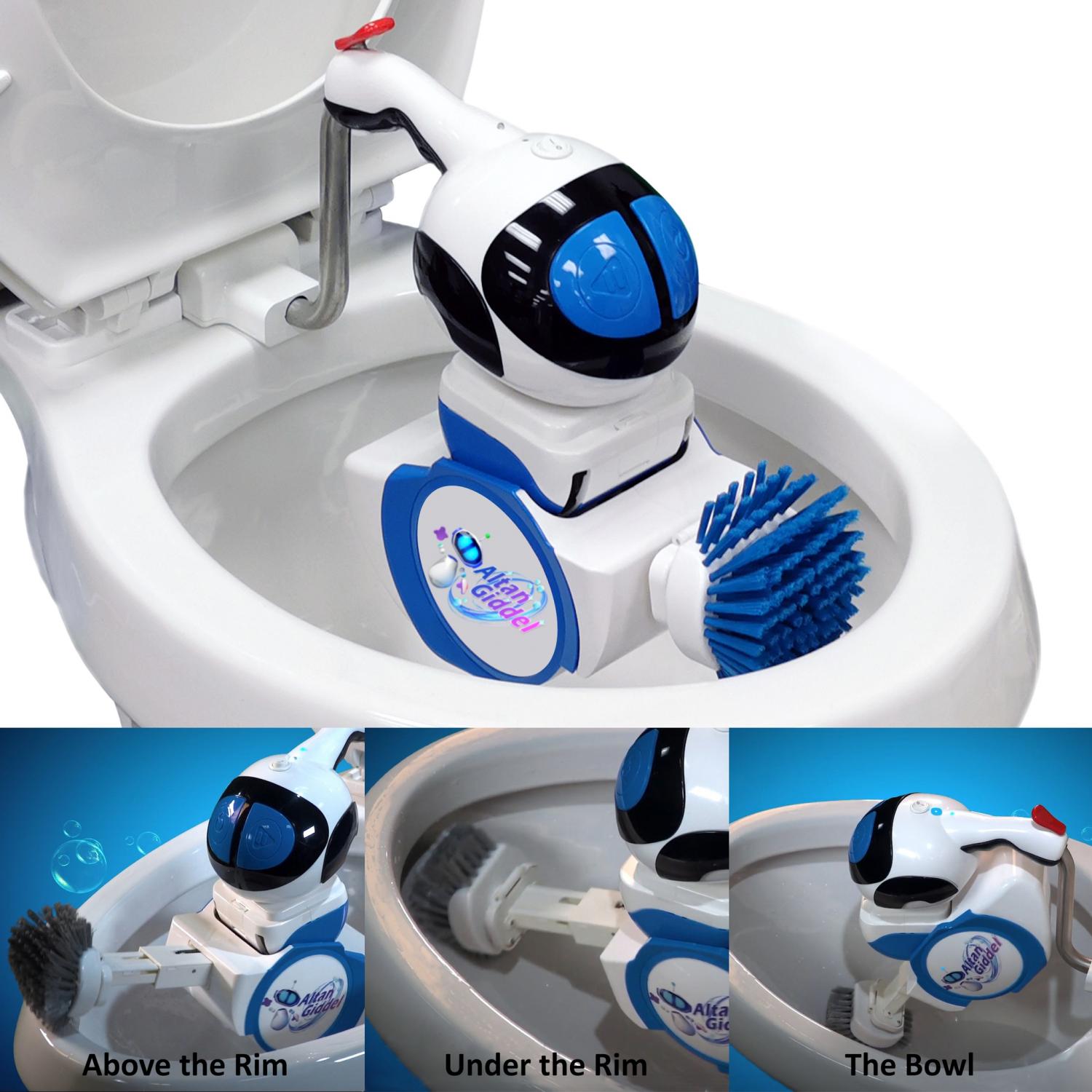 Check out the Altan Giddel toilet cleaning robot in action via the video below.
Subscribe To Our YouTube Channel