You Can Now Get a Flamethrower Drone Attachment, and It's Perfect For Wasp Nest Removals
By Ryan on 02/04/2022 12:00 PM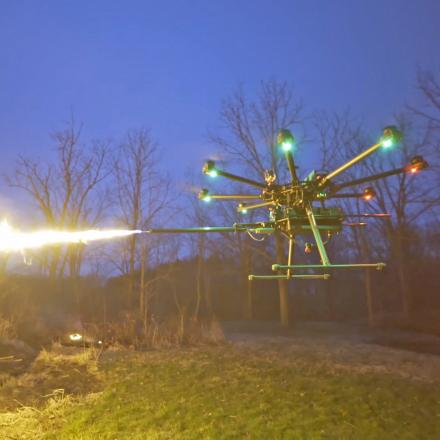 In today's issue of things that terrify me, we're talking about drones! And no, not like the annoying plastic drone that your nephew insisted on bringing to the family reunion, but the sinister flying robots that look like something straight out of a Terminator movie.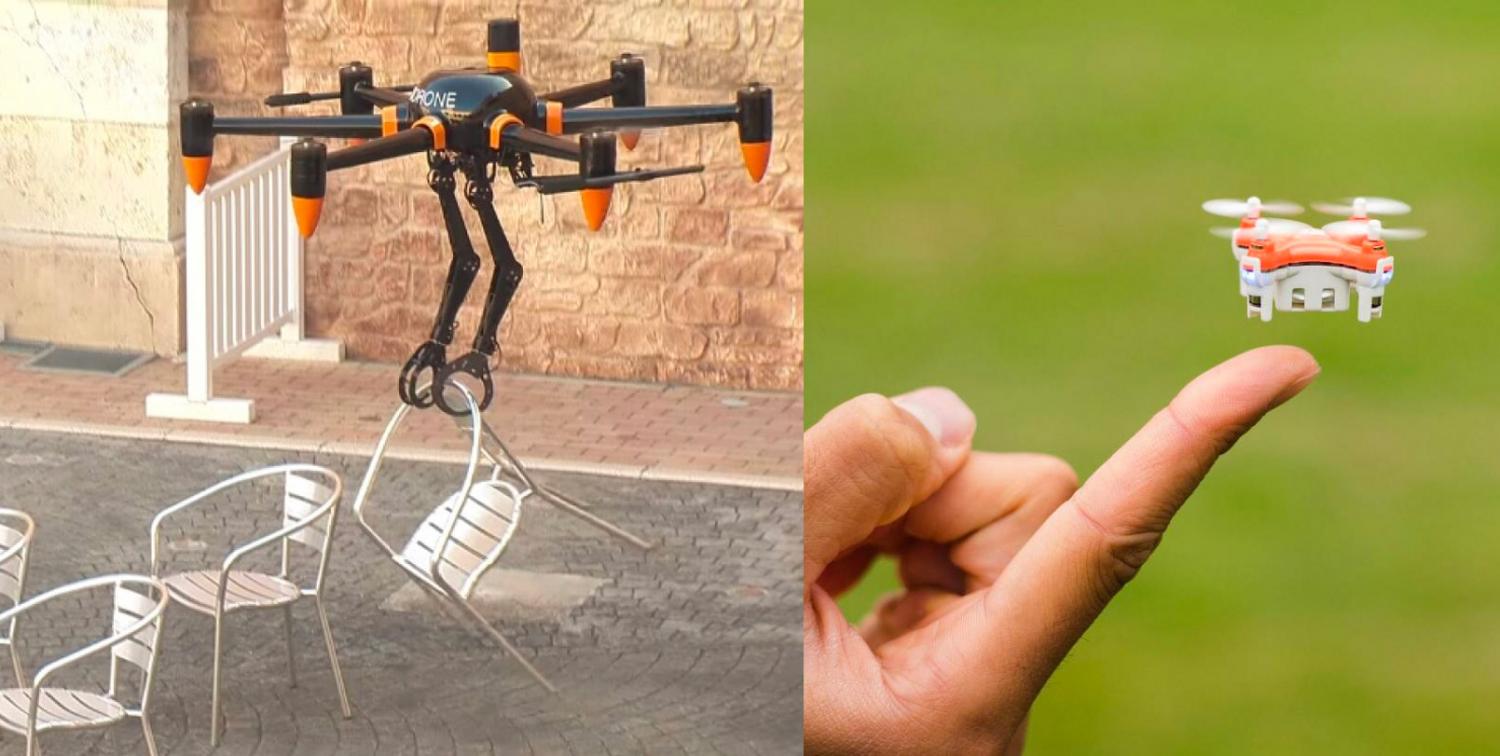 Maybe you remember the Prodrone, which is able to carry up to 44 pounds with its creepy robot arms, or the SKYEYE Pico Drone, which is a tiny device the size of an insect. All of these flying machines are surely heralds of our coming doom! Don't believe me? Then perhaps today's product will change your mind.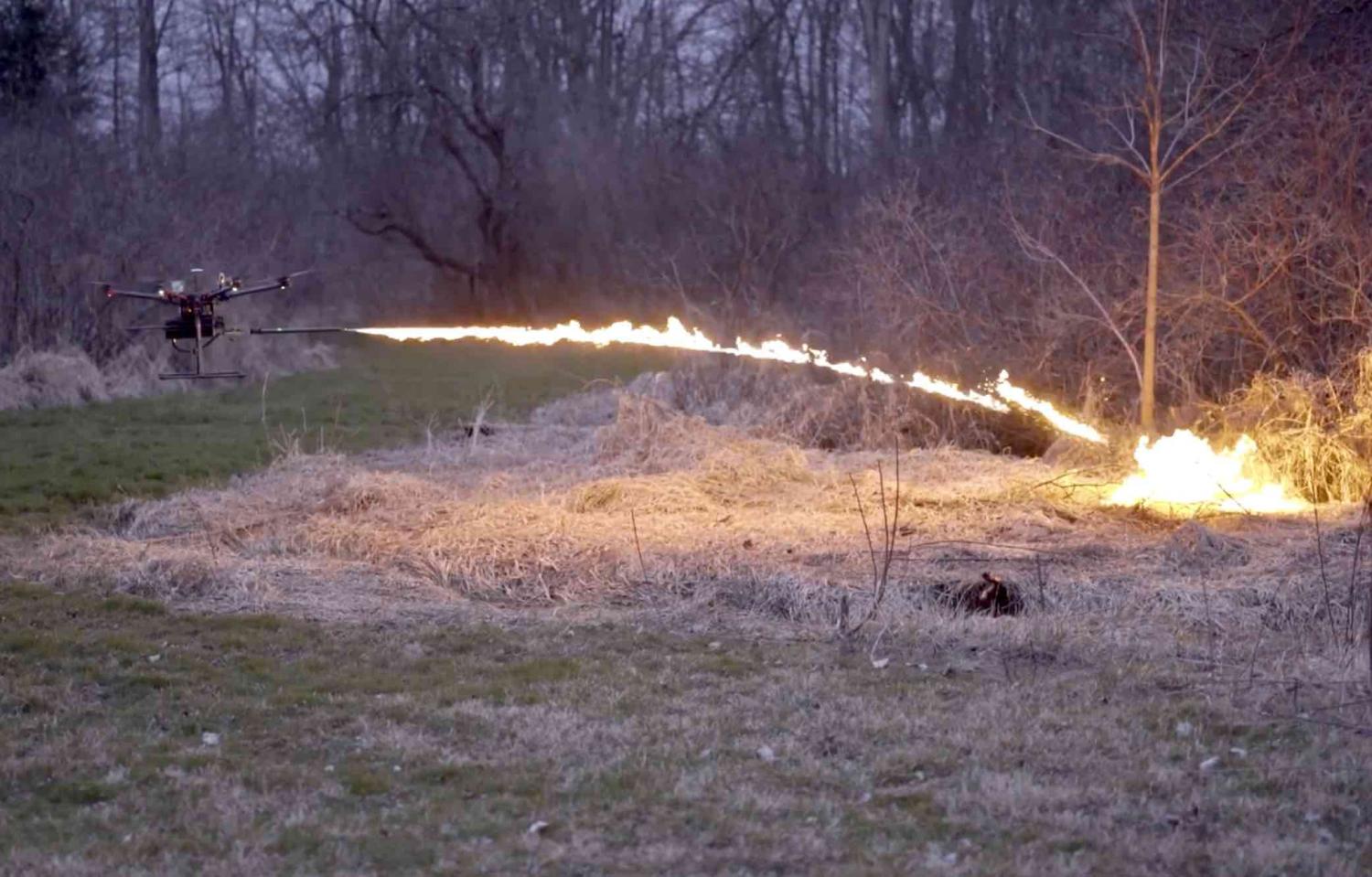 Say hello to the TF-19 WASP, an attachment that will turn your drone into a fire-flinging monstrosity!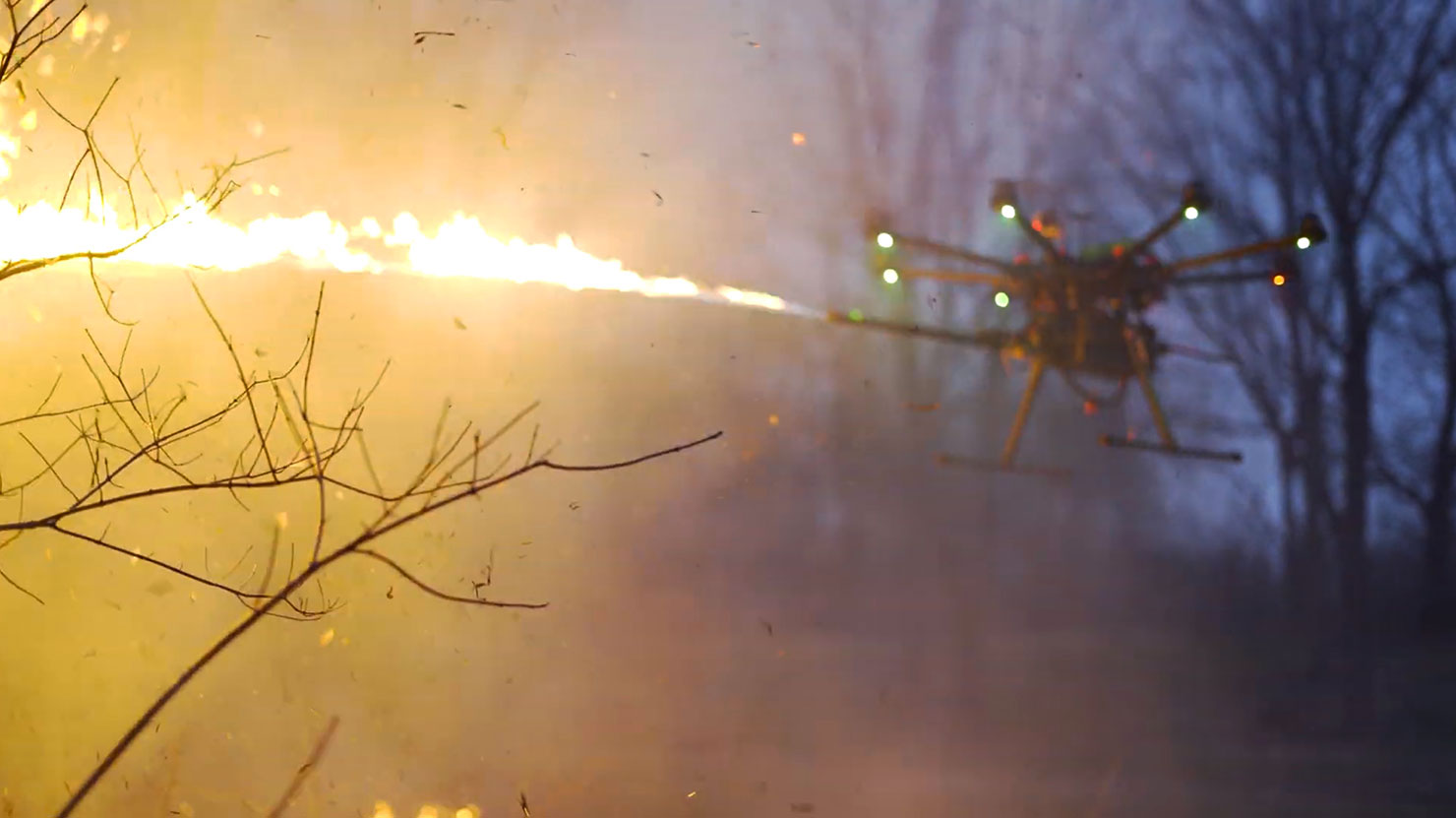 Manufactured by the flamethrower company Throwflame, the TF-19 WASP (even the name sounds sinister) can be installed on most drones and will shoot out a stream of fire to ignite any aerial or ground target up to 25 feet away.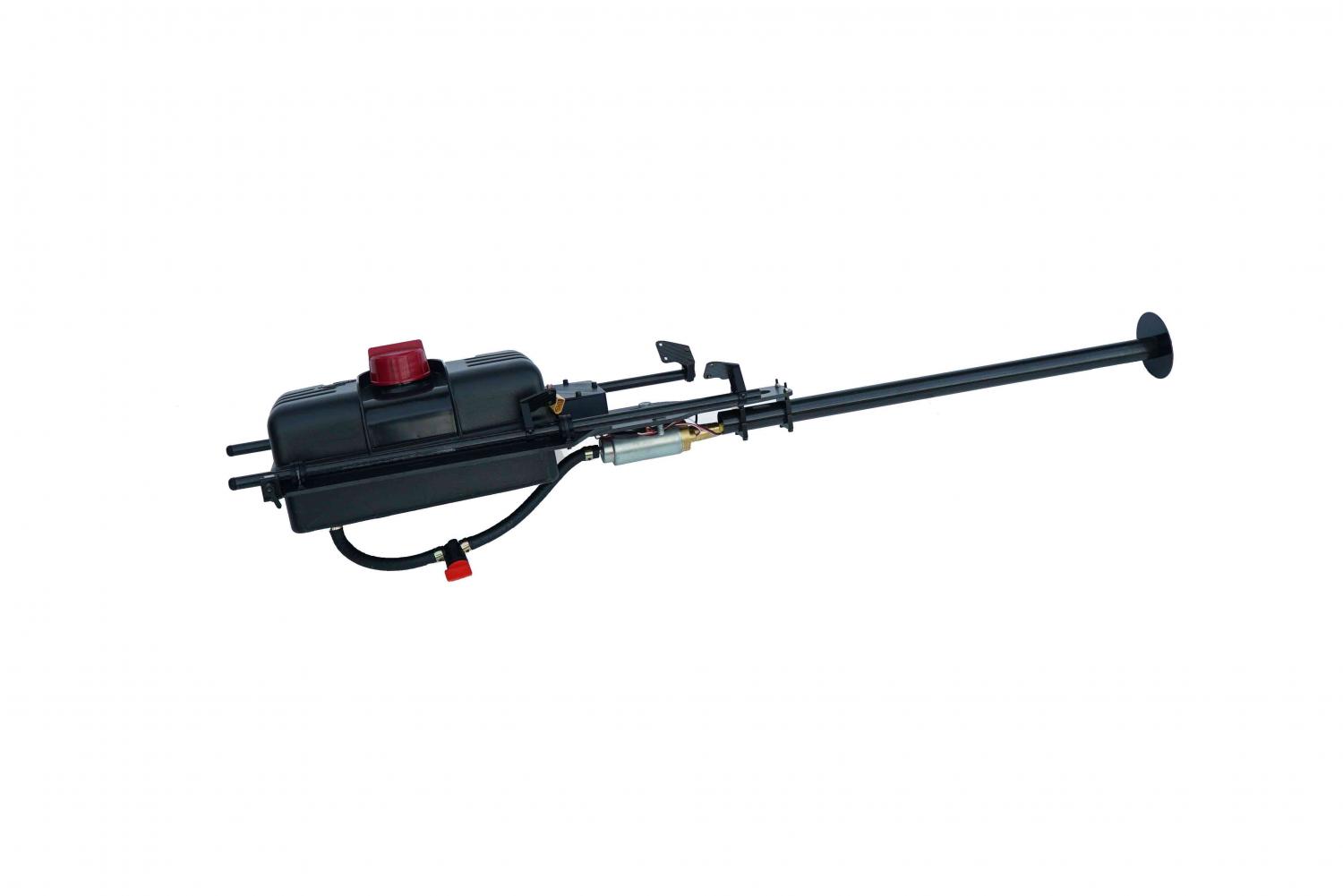 The TF-19's 1-gallon fuel tank allows for a total 100 seconds of fire time, which is more than enough time to locate and eliminate John Connor (last Terminator joke, I promise).
The flamethrower drone attachment's real purpose is for agricultural management and forest fire containment.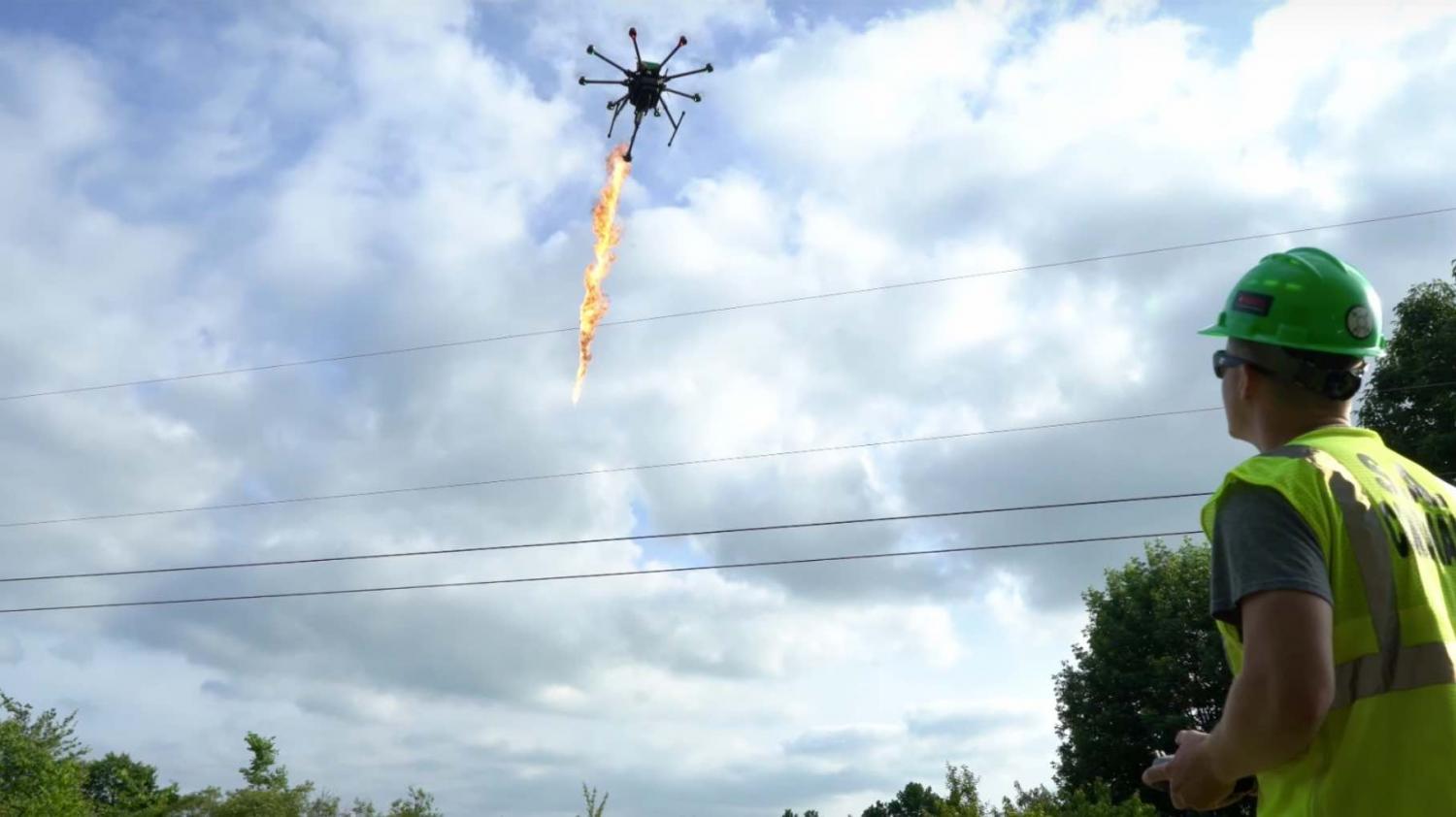 Sometimes controlled burns are the only way to stop a wildfire in its tracks, but having firefighters on the ground can be risky and expensive. Instead, a drone with a TF-19 WASP attachment installed can be flown onto the scene and used to contain the fire from a distance.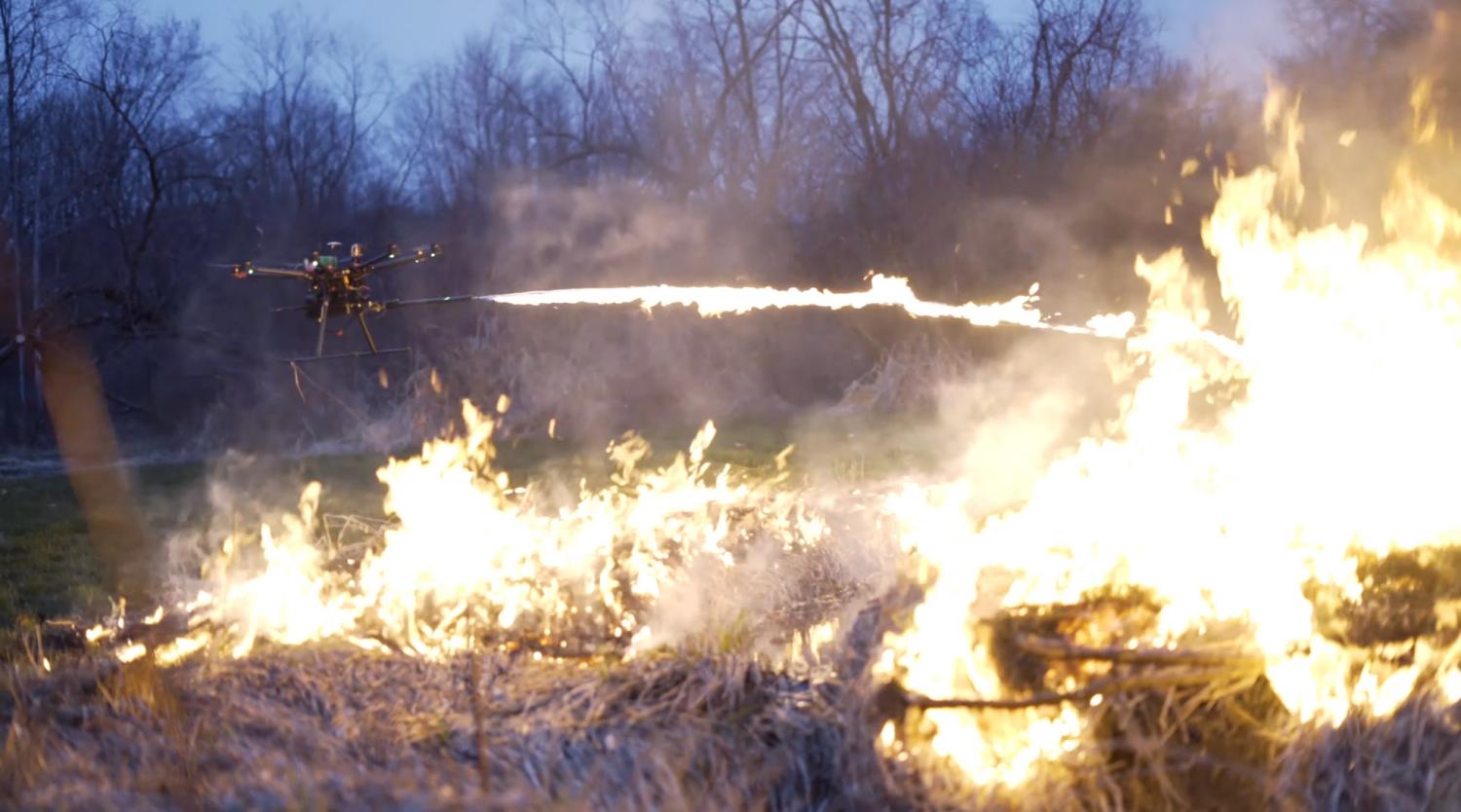 Other practical uses for the versatile flamethrower drone includes pest management (wasp nests, etc...), agricultural burns, and clearing debris away from power-lines (plus it looks really cool).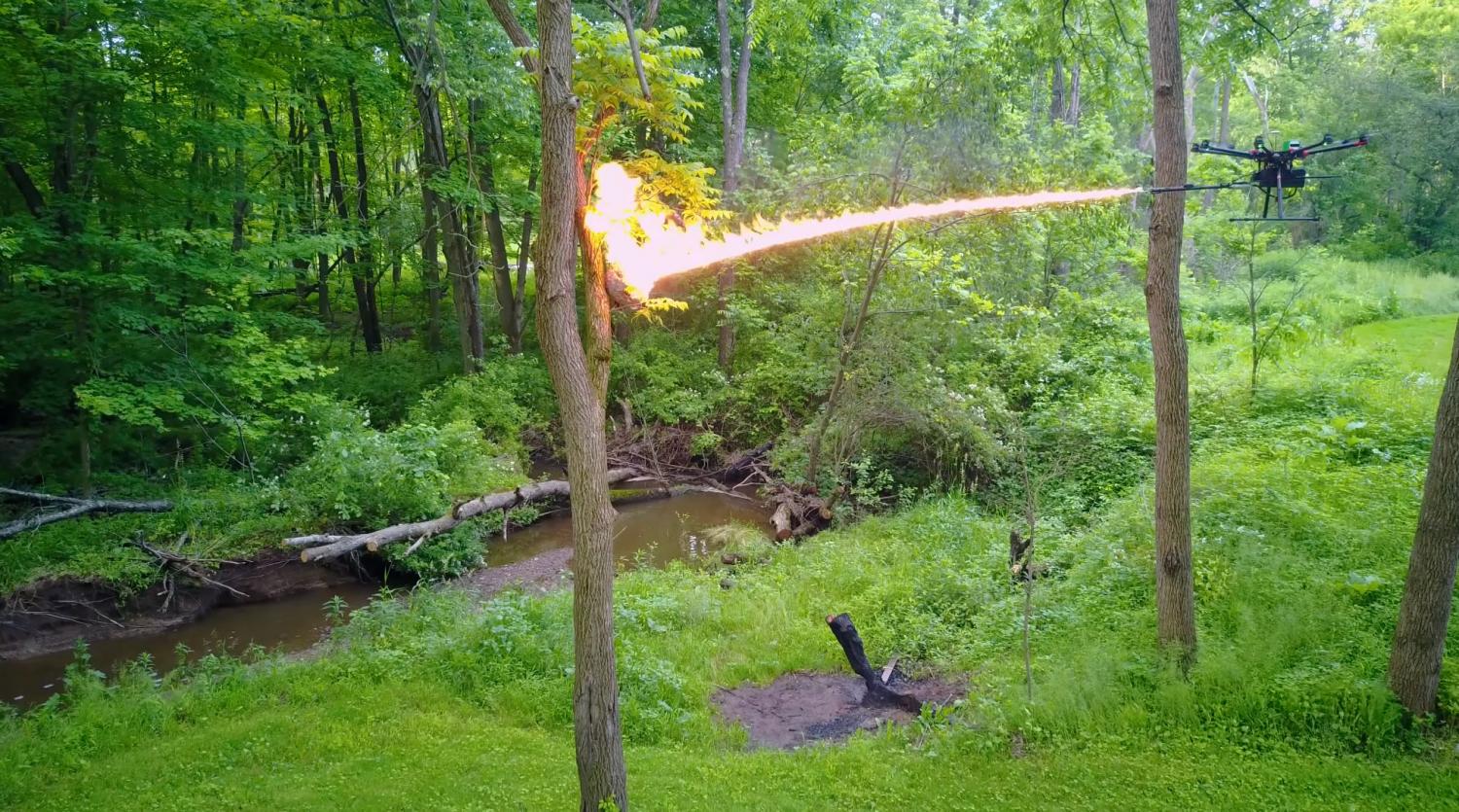 The TF-19 is compatible with all drones that have a payload capacity of 5 pounds. Installation and refueling is quick and easy thanks to the TF-19's easy rail slider system.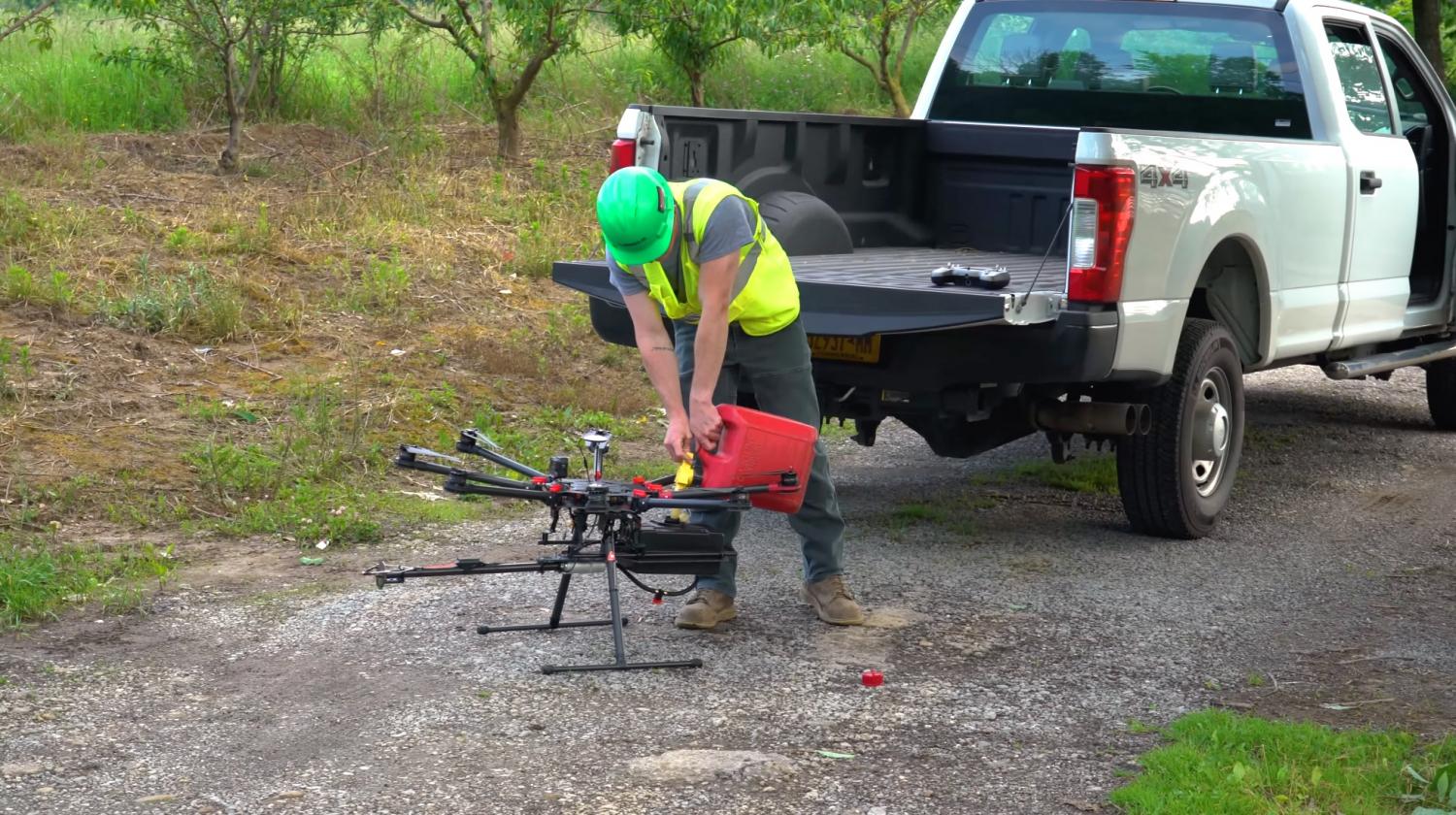 Using a controller that drone pilot has full control of both the drone and the flamethrower attachment with a live FPV of the drone! The attachment itself weighs 4 pounds and measures 37 inches by 8 inches by 9 inches. It's constructed from an ultra-lightweight yet durable carbon fiber, and the flames are produced by a high-tech ignition system and high-efficiency fuel pump.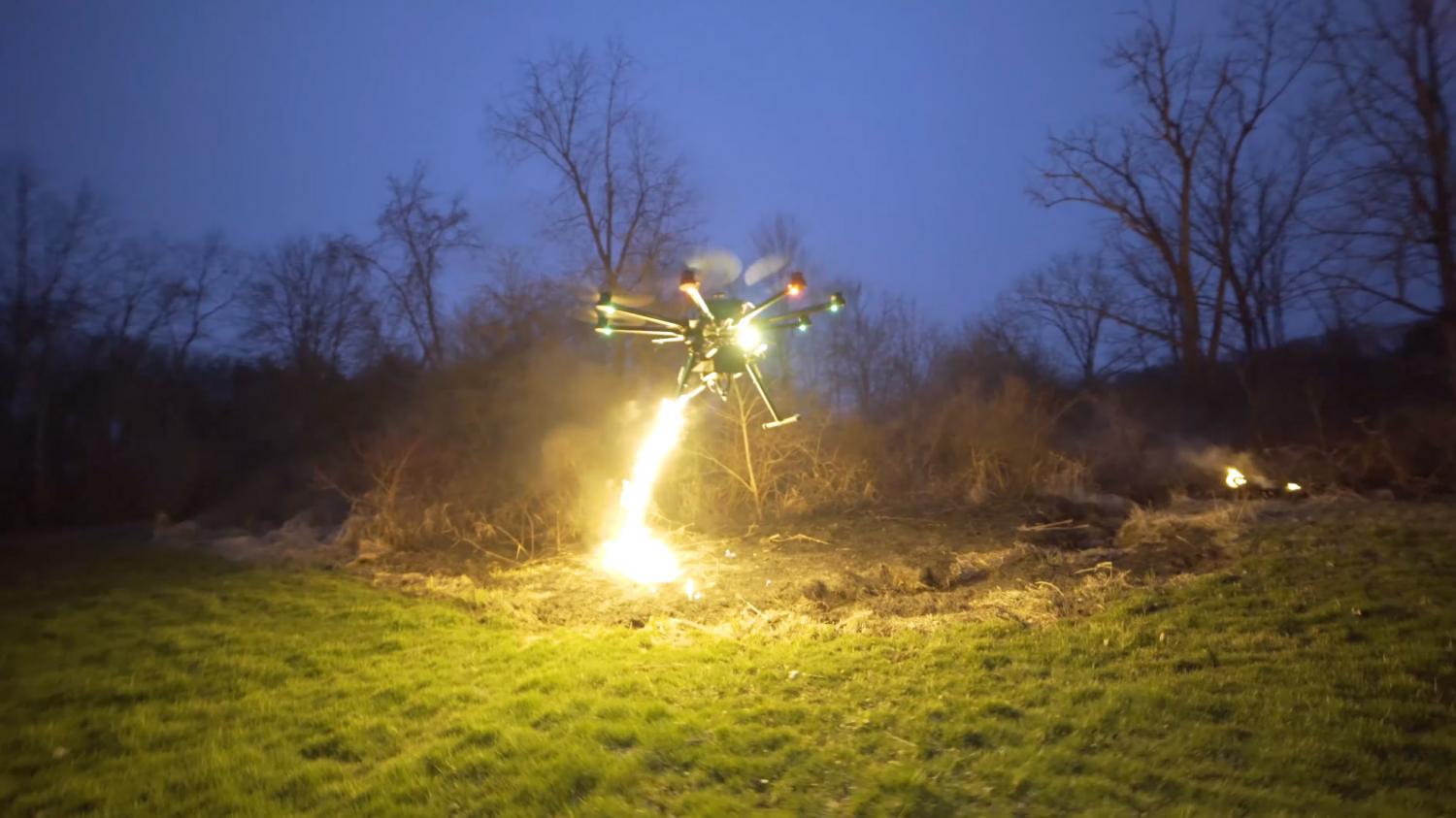 With a full tank of gas, the flamethrower drone attachment offers 100 seconds of full flame throwing time.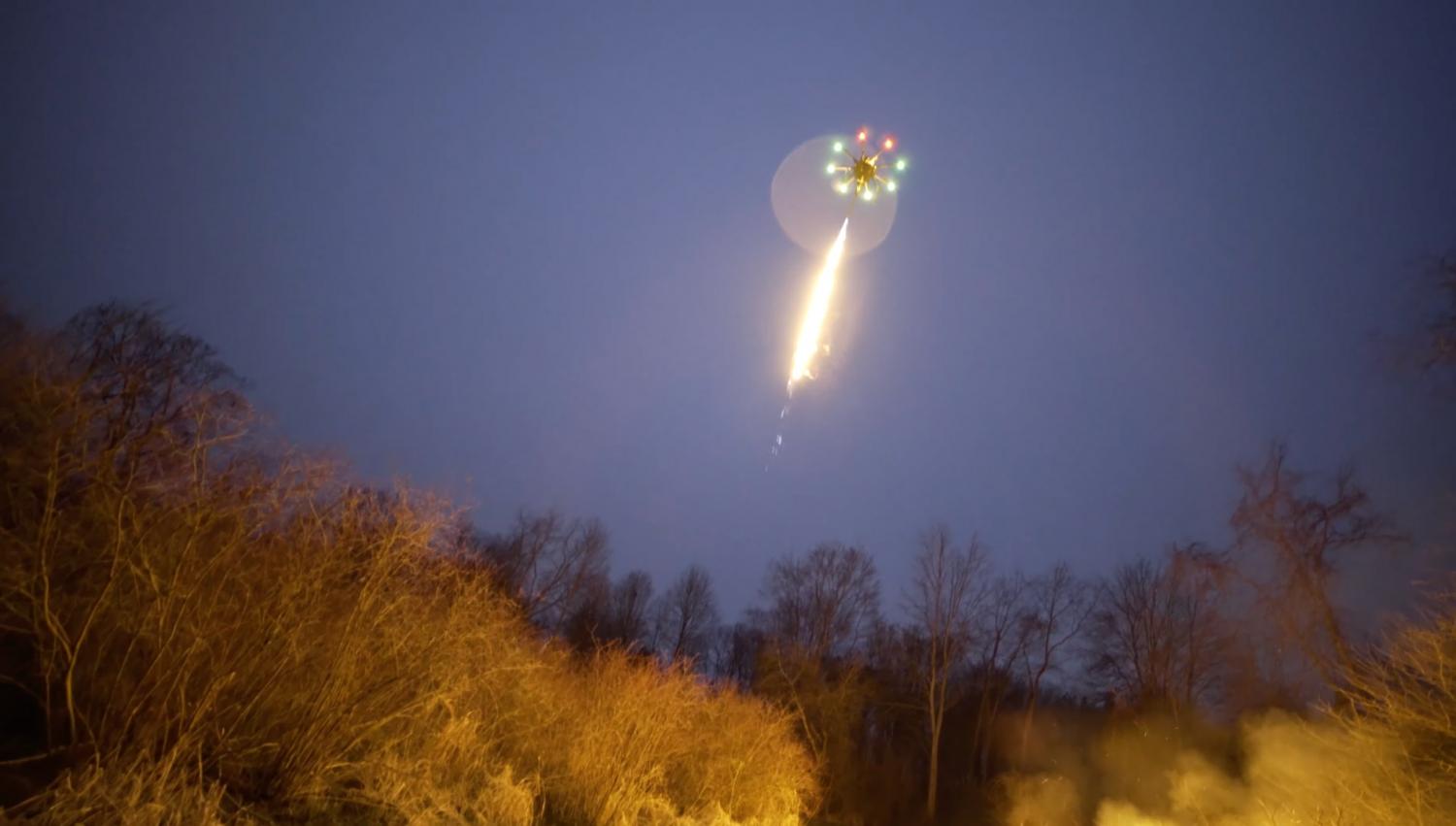 The unique drone attachment has a 1 gallon gasoline tank, with a massive 25 foot range of flame throwing capability!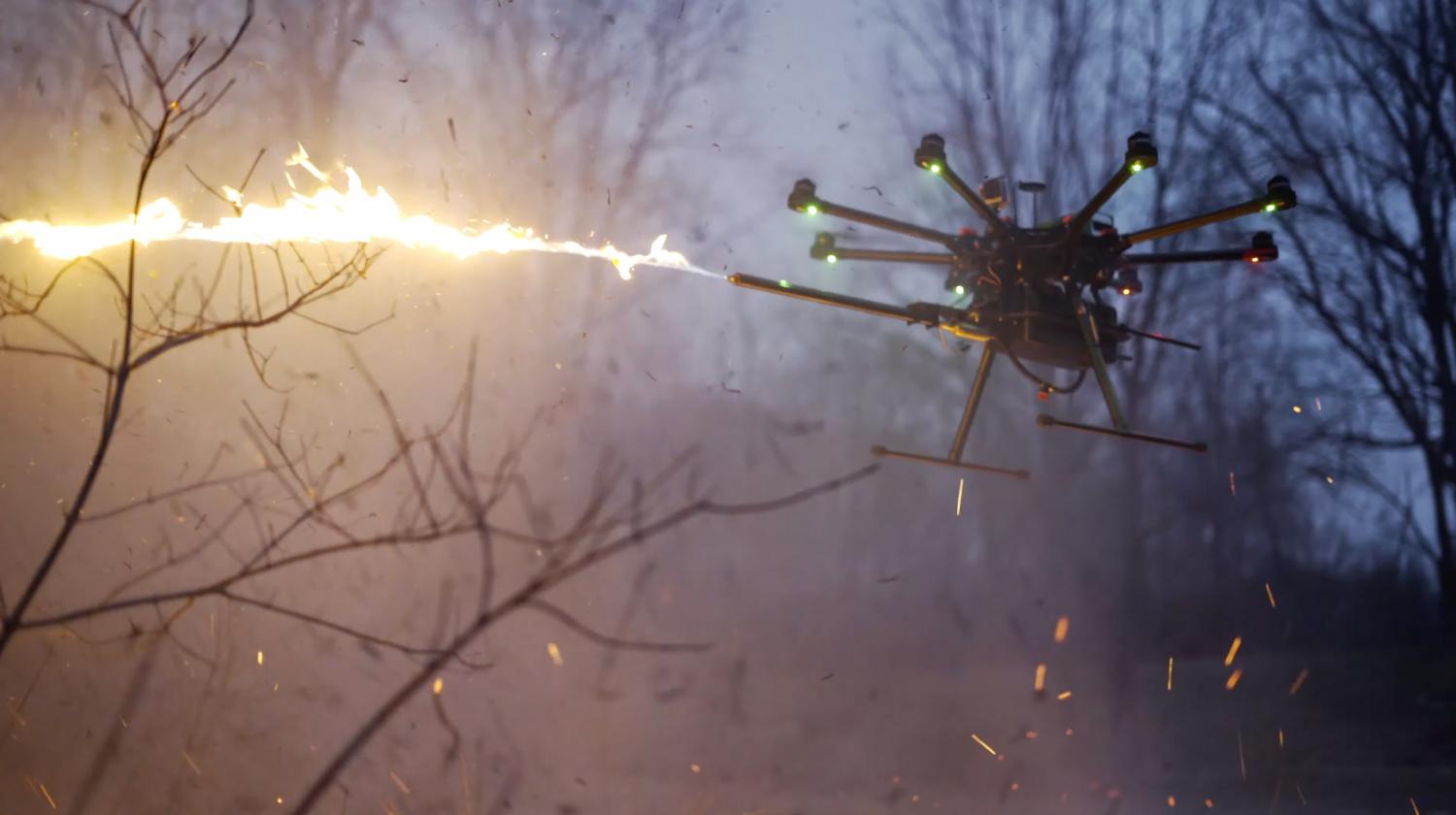 Although the flamethrower drone attachment can be attached to any drone with a 5lb payload capacity or higher, they recommend it to be used with the DJI S1000 or DJI M600.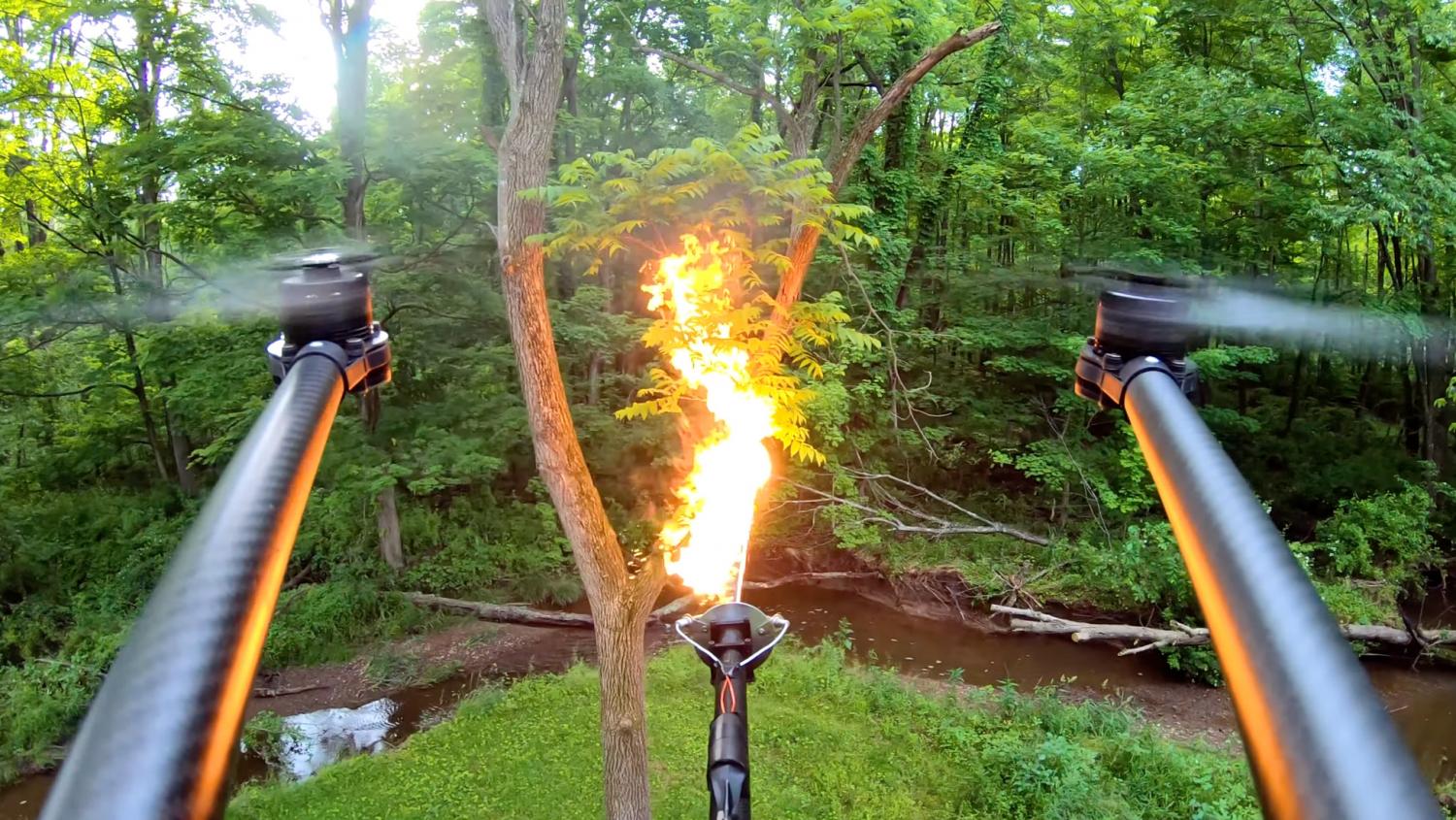 The more I look at this thing, the more I think I'm ready to welcome our robot overlords. If you're feeling the same way, you can snag one of these drone attachments at a cost of around $1,500!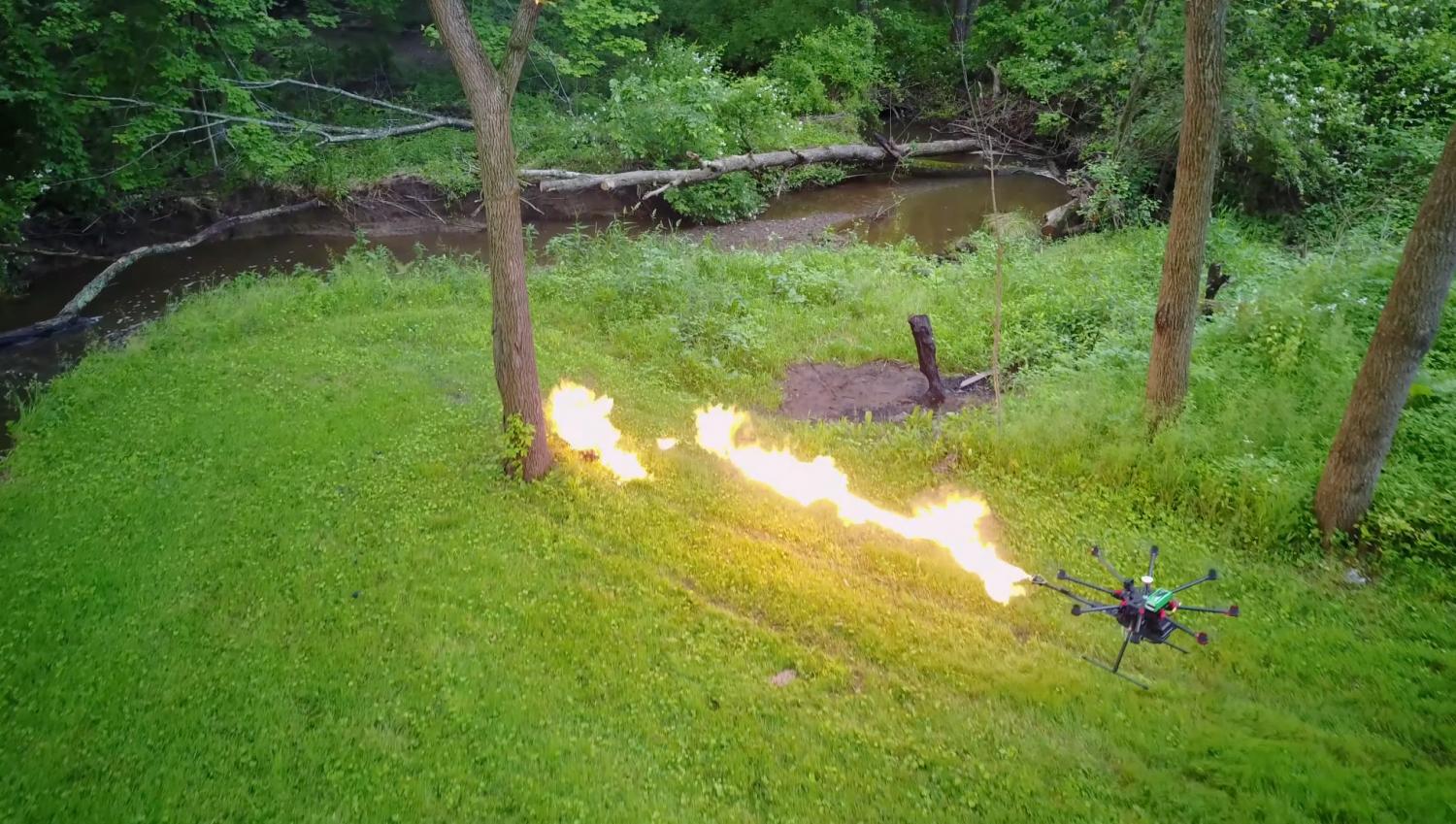 They flamethrower drones are currently out of stock, but you can add your name to the waitlist on the Throwflame website.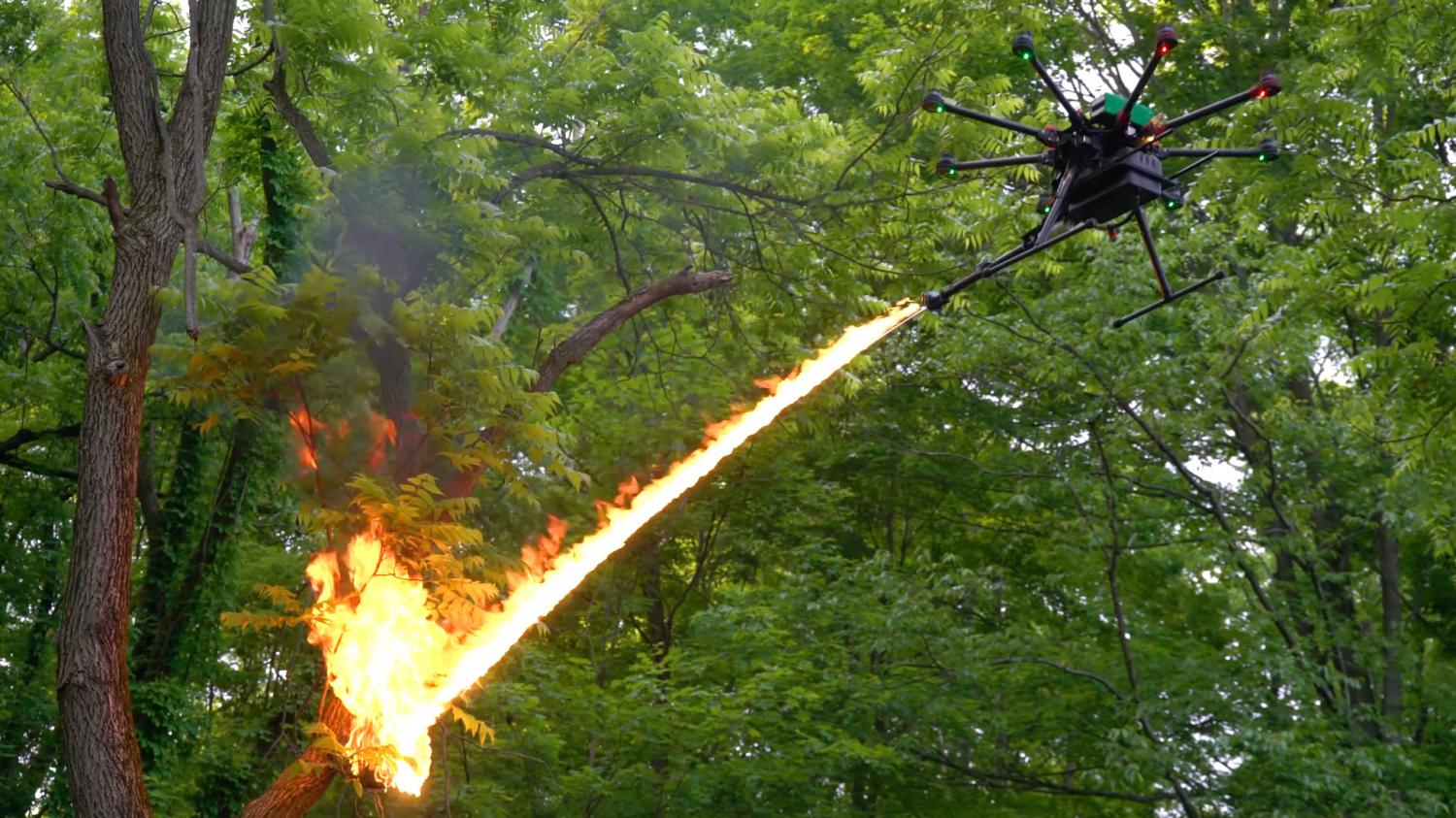 Check out the TF-19 WASP flamethrower drone attachment in action via the video below!
Subscribe To Our YouTube Channel