This Ergonomic Pillow Has Arm Slots Designed For Side and Stomach Sleepers
By Ryan on 07/27/2022 10:23 AM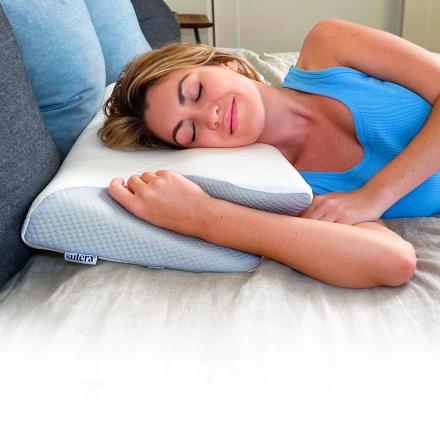 Do you struggle to get a good night's sleep? Or are you someone who simply can't seem to achieve a state of deep sleep regularly? If so, you're not alone. Millions of people worldwide go through the same struggles you do. The Sutera Dream Deep Pillow is an excellent solution for anyone who has struggled to achieve deep sleep as often as they would like.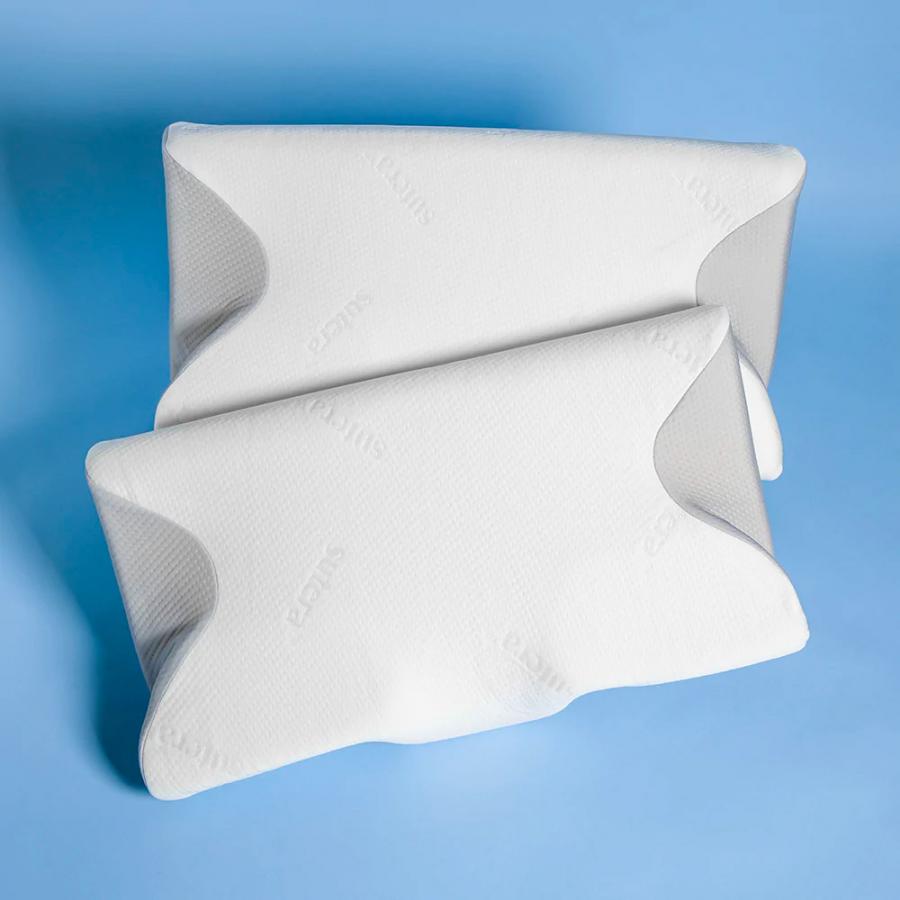 Sleep is the best time for your brain to process information, recharge, and restore. Therefore, lack of sleep can severely affect your health, productivity, and well-being. The pillow is part of our bedtime routine that we often take for granted. Most of us don't think much about it or pay special attention to it as long as we have a pillow to rest our heads at night.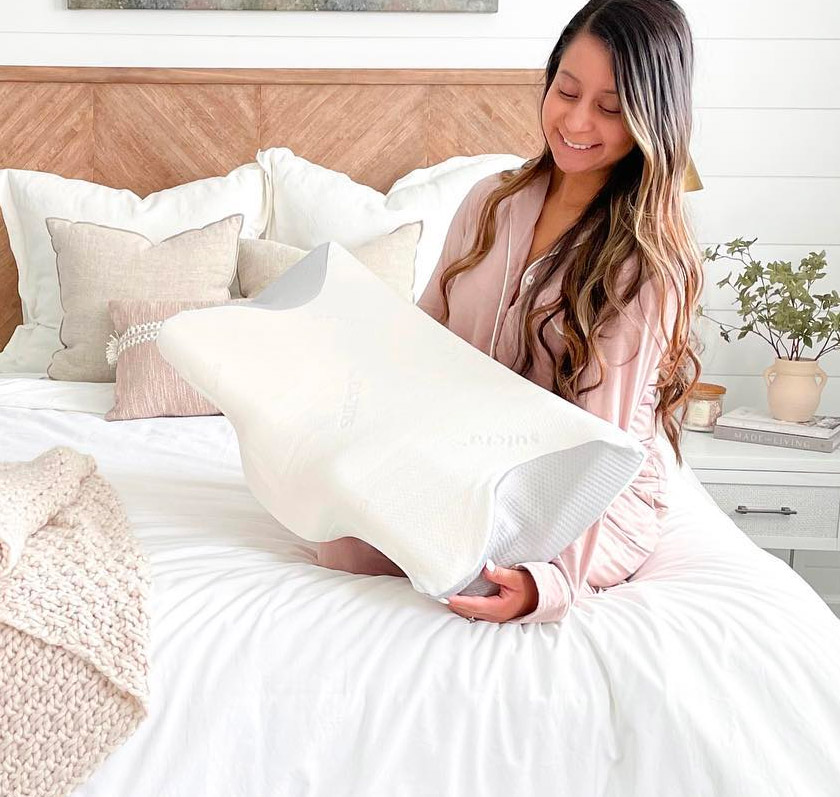 However, if you are having difficulty falling asleep because your pillows are not comfortable enough or if you toss and turn in bed due to an uncomfortable pillow, then perhaps it's time to do something about it.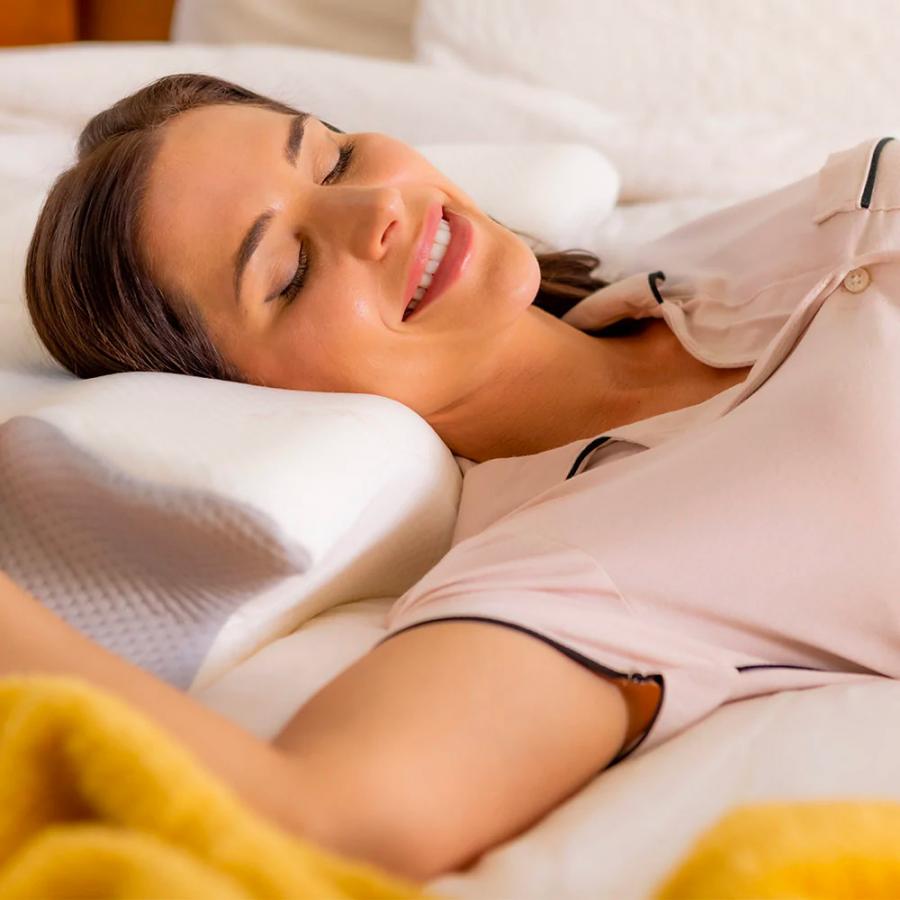 This unique ergonomic pillow with arm slots is explicitly designed with sleep in mind so you can get the most restful night possible every night.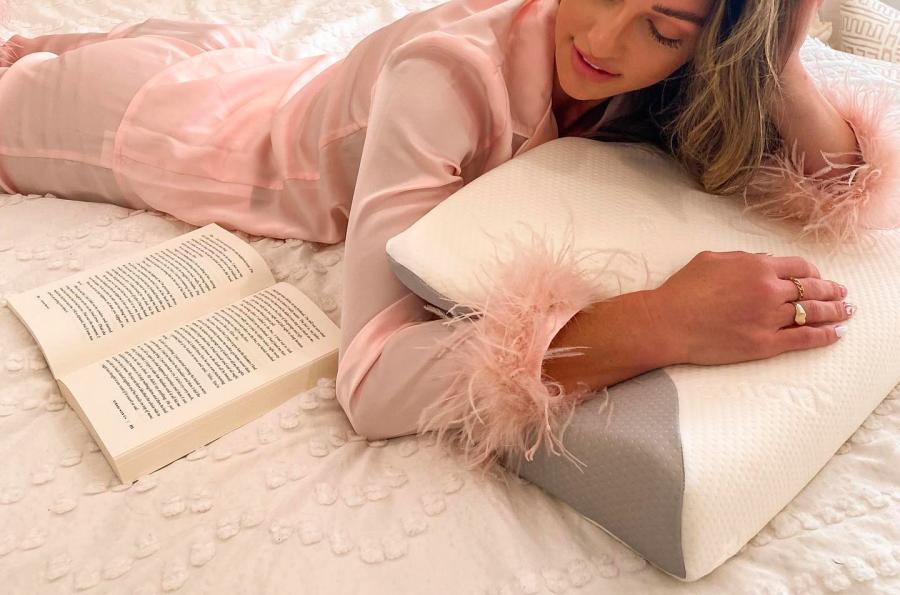 With its innovative design and features, this dream pillow gives you everything you need for a better night's sleep.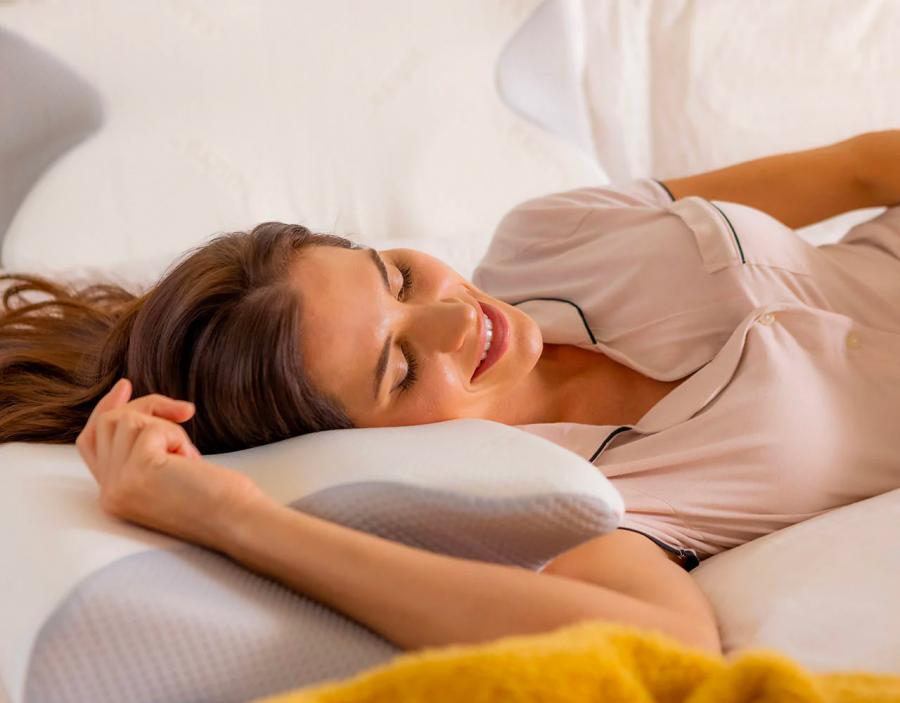 The unique pillow with arms slots is an orthopedic pillow that supports the neck and shoulders and is made from premium memory foam that contours to the shape of your head and neck, providing optimum support.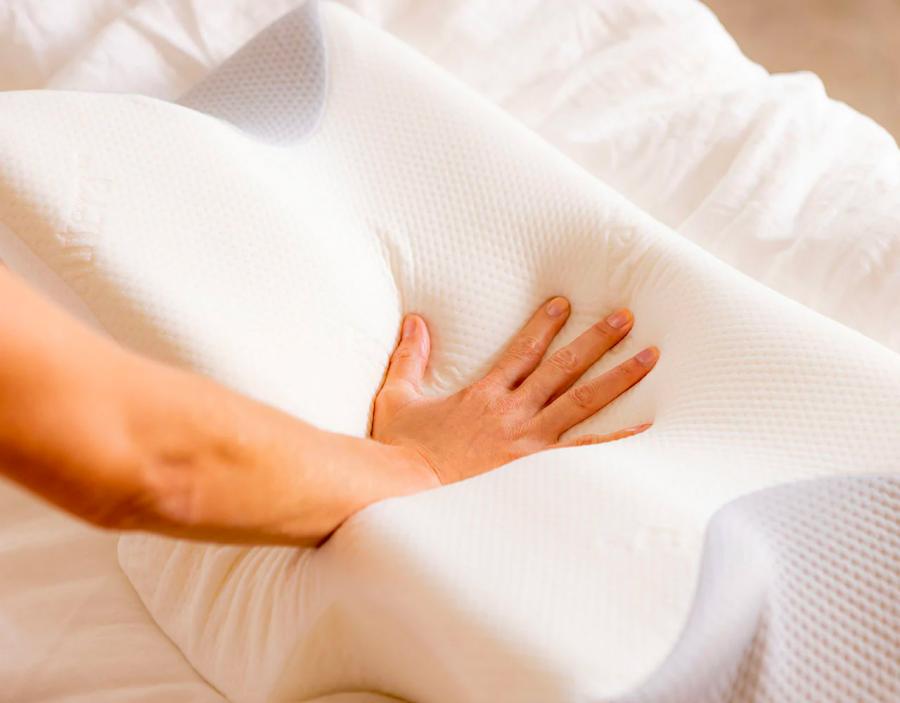 It is an ultra-comfortable pillow that provides the perfect sleeping experience. This dream pillow features butterfly wing arm contours that help keep your head and neck in the ideal position.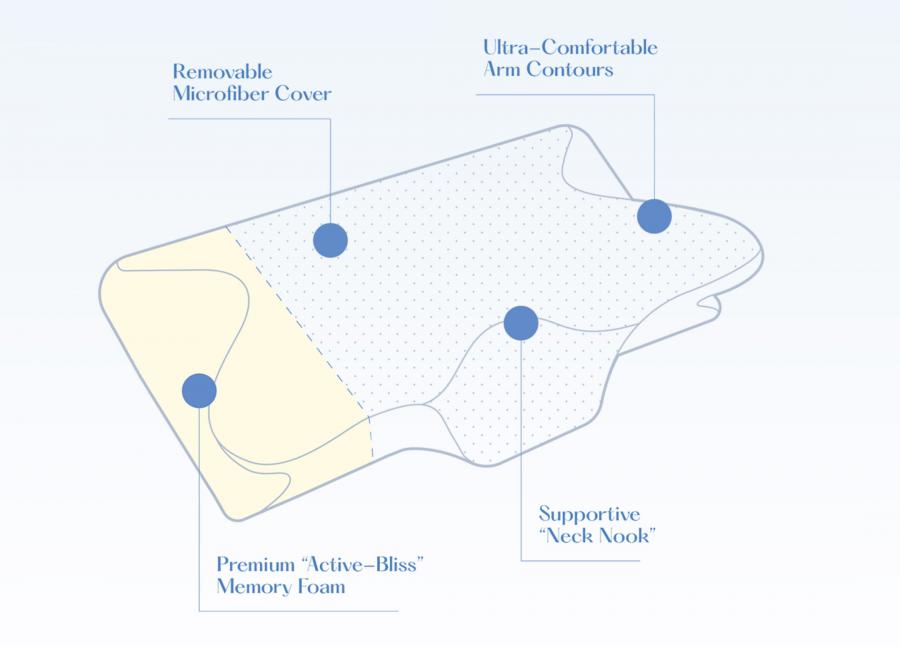 It's the perfect pillow for those looking for a comfortable and supportive pillow that will help them get the best night's sleep possible.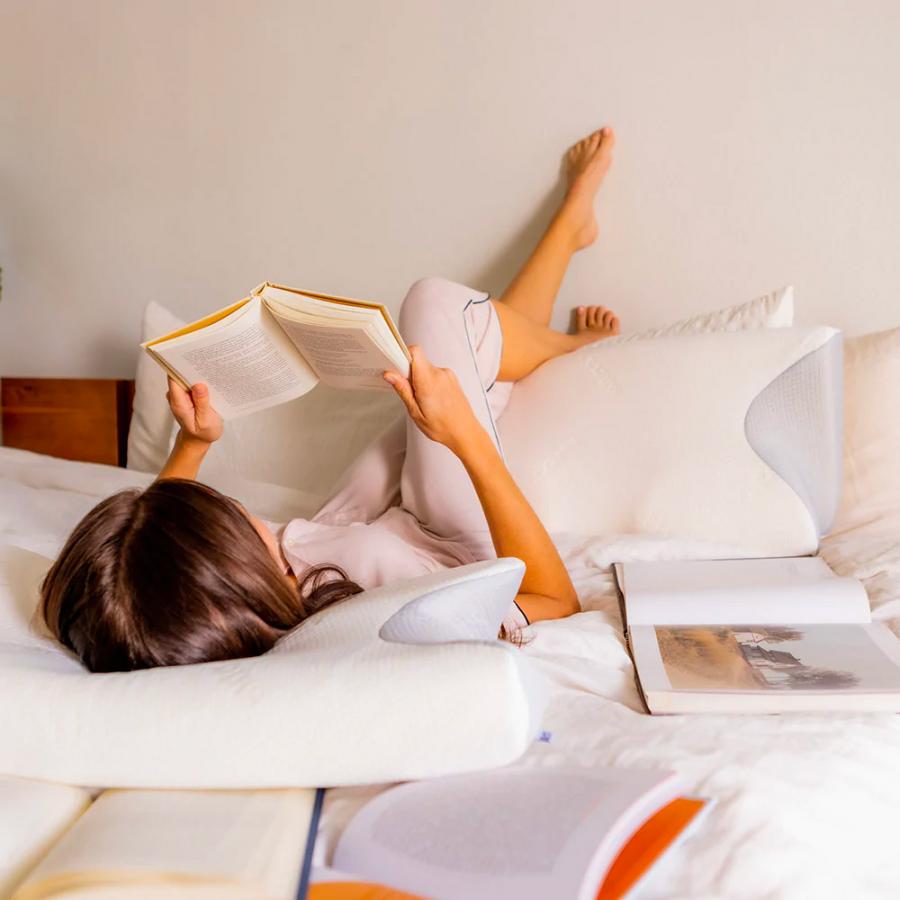 Let's face it – there is no one-size-fits-all when it comes to finding the perfect pillow. But the Sutera Dream Deep Pillow comes pretty close! This pillow has Optimal Cushioning that will contour to your unique shape, providing you with the support and comfort you need.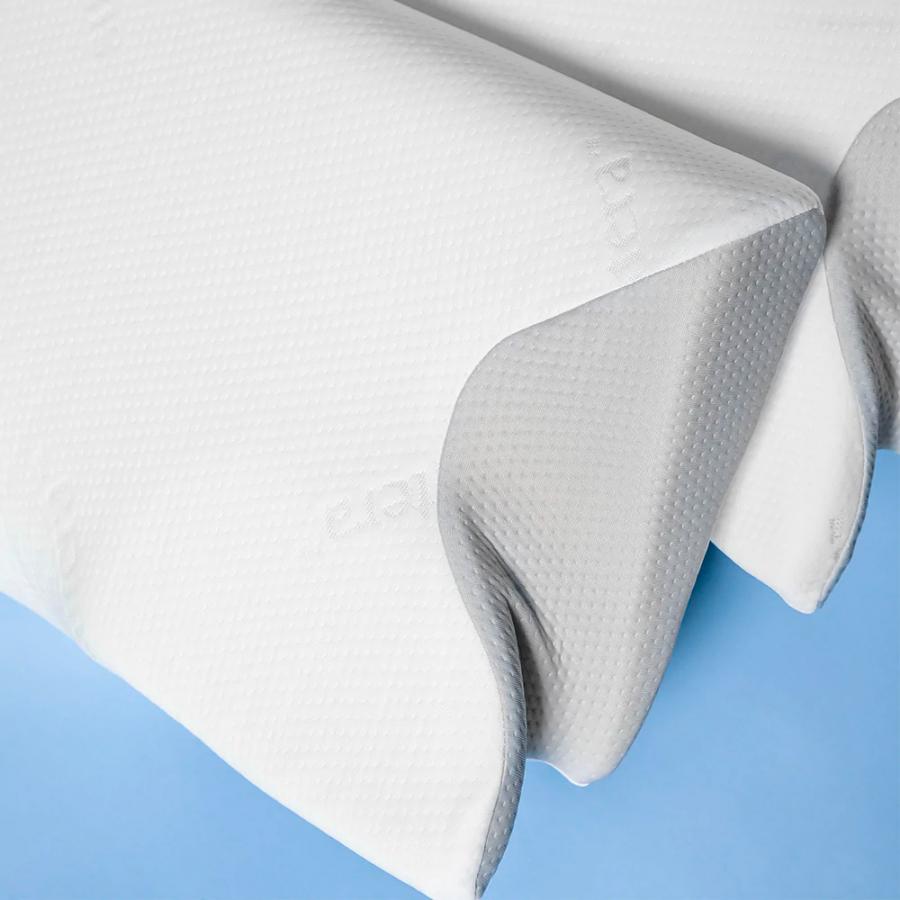 So, whether you are looking for a pillow to help alleviate pain or just want a pillow to help you sleep through the night, the Sutera Dream Deep Pillow is your best bet.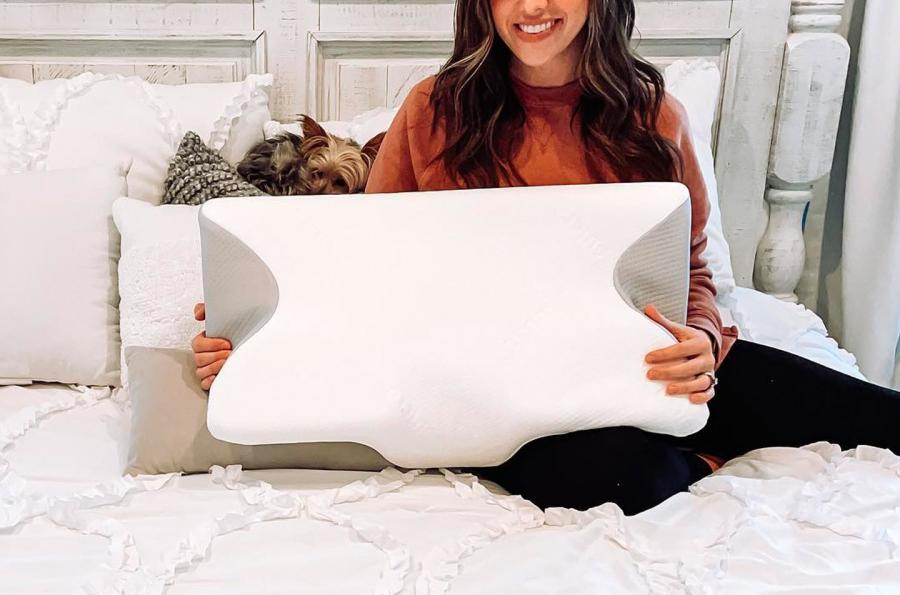 On top of all that, this pillow is made with a breathable material that allows for continuous airflow, which helps to keep you cool and comfortable while you sleep. In addition, a removable and machine washable cover will enable you to keep the pillow fresh and clean.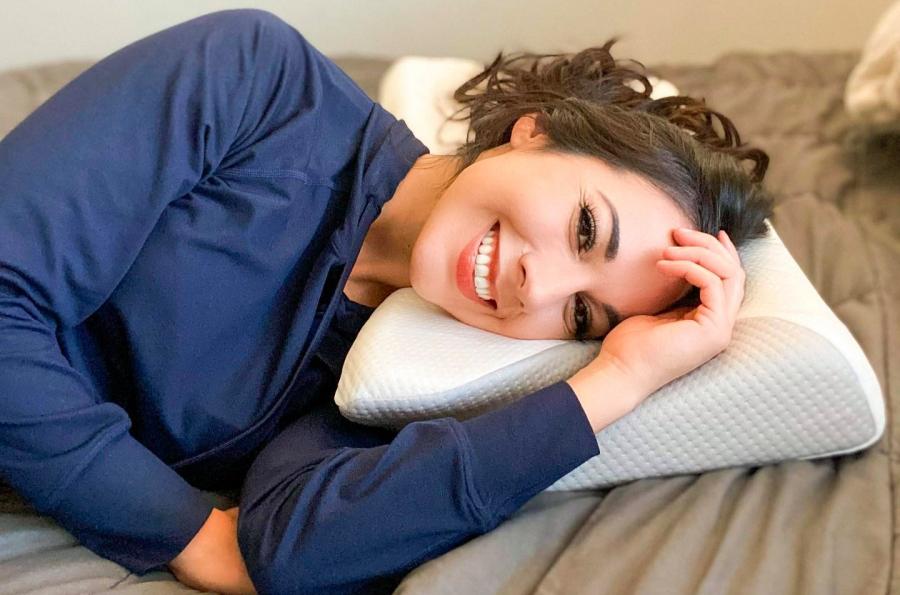 The unique thing about the Sutera Dream Deep Pillow is that it's not just for sleeping. It's also great for watching TV, reading, and napping!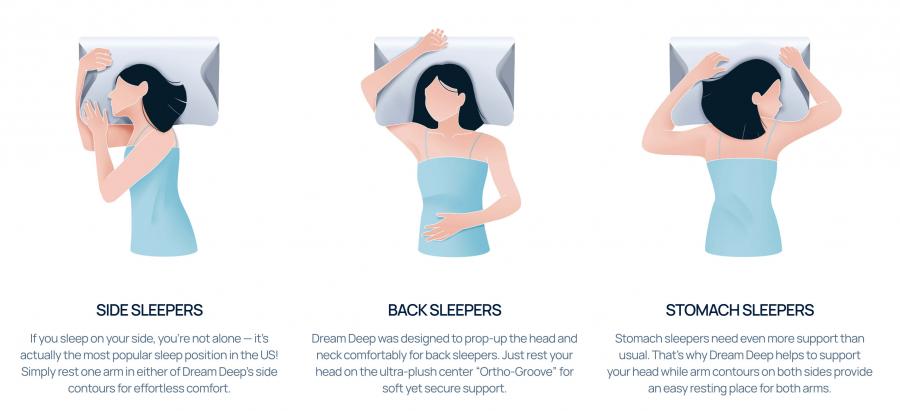 All in all, if you frequently struggle with sleeping, the Sutera Dream Pillow is worth a try. It has been shown to promote deep sleep by reducing tossing and turning, which can be especially helpful for people who are exhausted but can't get to sleep.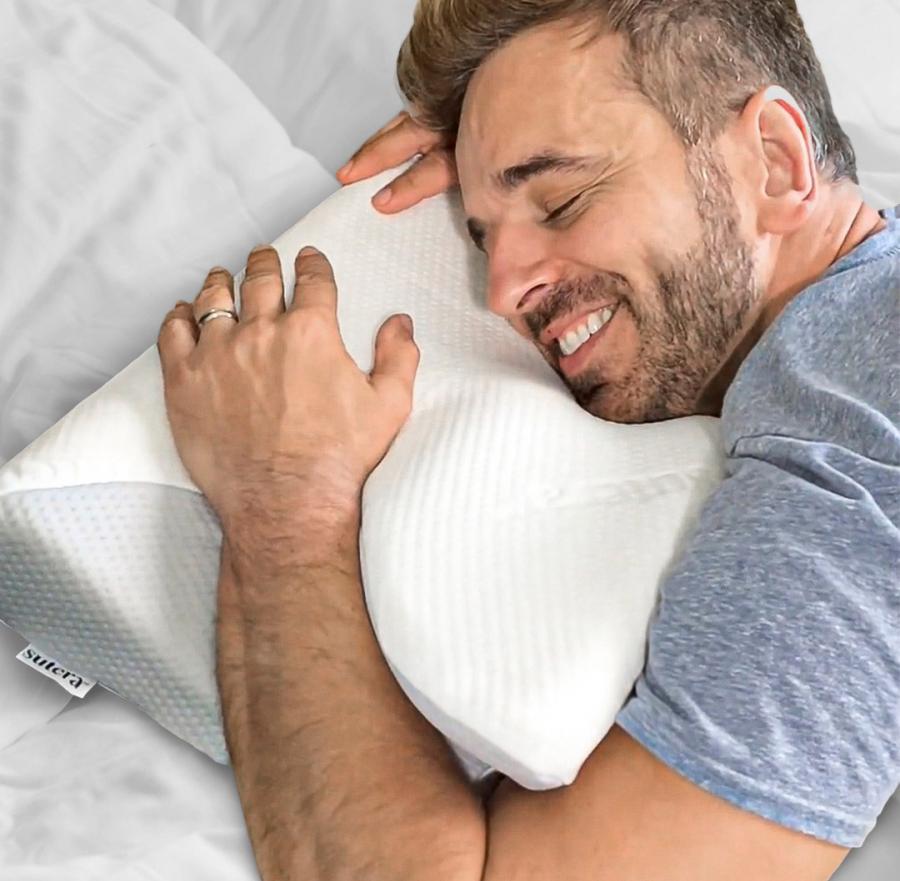 With a reasonable price tag and a variety of special features, this pillow could be a great tool to have on hand. The feeling of weightlessness, floating through space in your dreams, and your body cradled in sleep is unbelievable.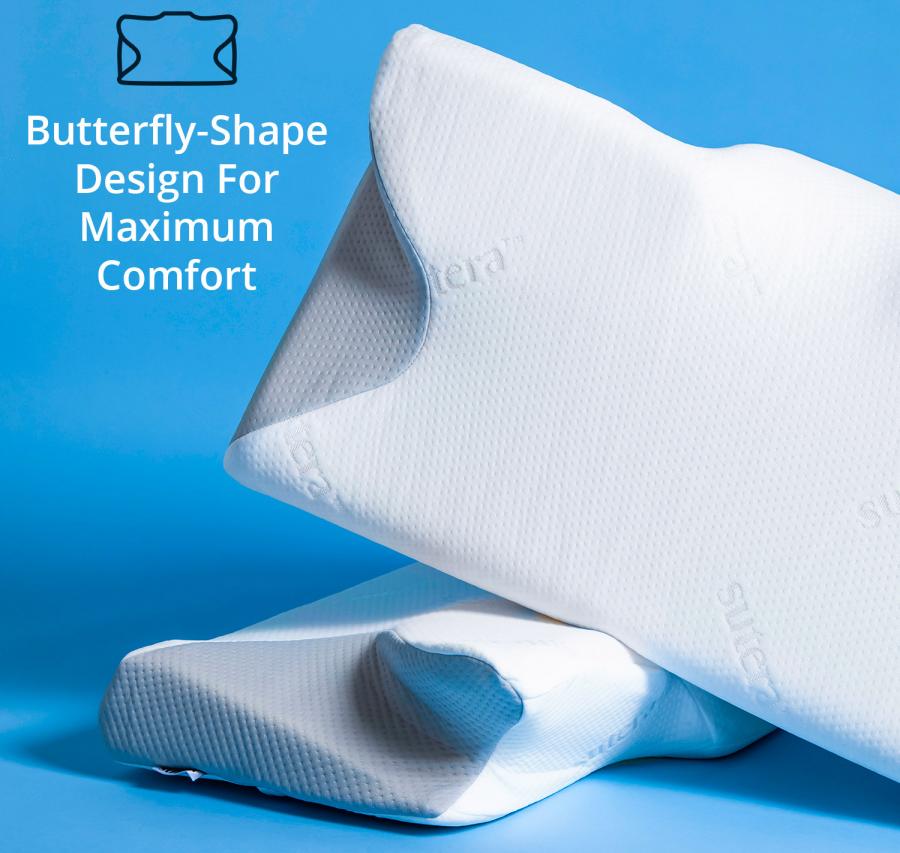 You can snag the Sutera pillow with arms slots for side and stomach sleepers from Amazon for around $60 bucks!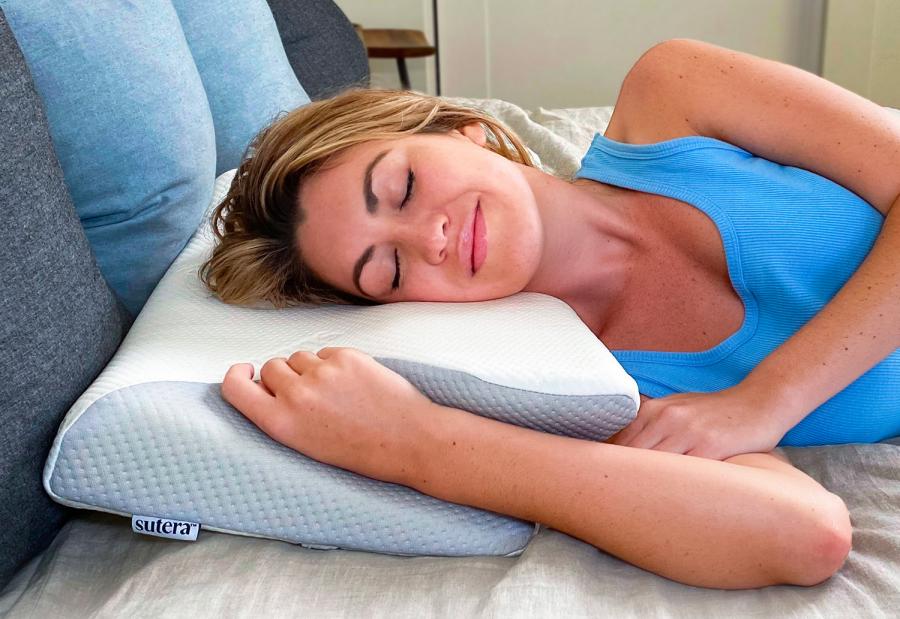 Check out the Sutera Dream Pillow in action via the video below.
Subscribe To Our YouTube Channel