This Double Line Retractable Clothesline Is Perfect For Small Laundry Rooms Or Bathrooms
By Ryan on 10/15/2019 11:32 AM (Updated: 10/15/2019 1:58 PM)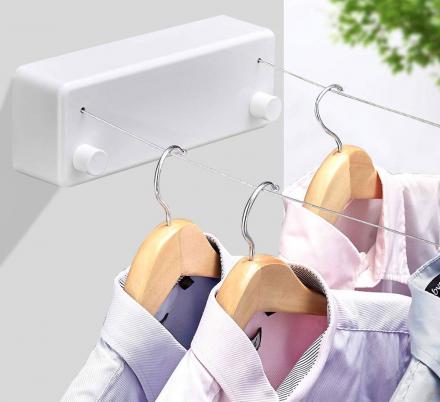 The older I get the more my clothing tags seem to read "hang to dry" - I guess that means I'm becoming more and more of an adult?! But with my wardrobe requiring more and more air drying, I'm running out of room to actually get my laundry done. I hate those bulky drying racks - they take up so much space and I feel you can't actually dry much on them. I guess I could go Laura Ingalls Wilder and dry my clothes outside on the line, but what do I do all winter? Thank goodness for this retractable clothesline that I can install inside! And yes, there are other indoor clothing lines you can install, but this one comes with TWO lines so you can now dry twice the amount of clothing at the same time.
When not in use, you and your guests won't even know you have a clothing line in your house! This wall-mounted line is very discreet and attaches to any wall with just screws.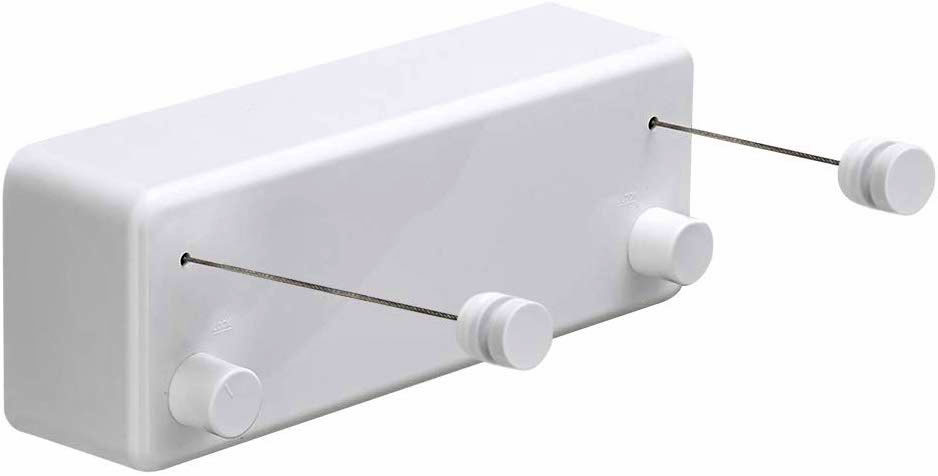 The drying lines are made of braided stainless steel with a tough nano plastic wrap to ensure heat-resistant durability and longevity. Each line can be extended up to 13.8 feet and can bear 44 pounds of weight.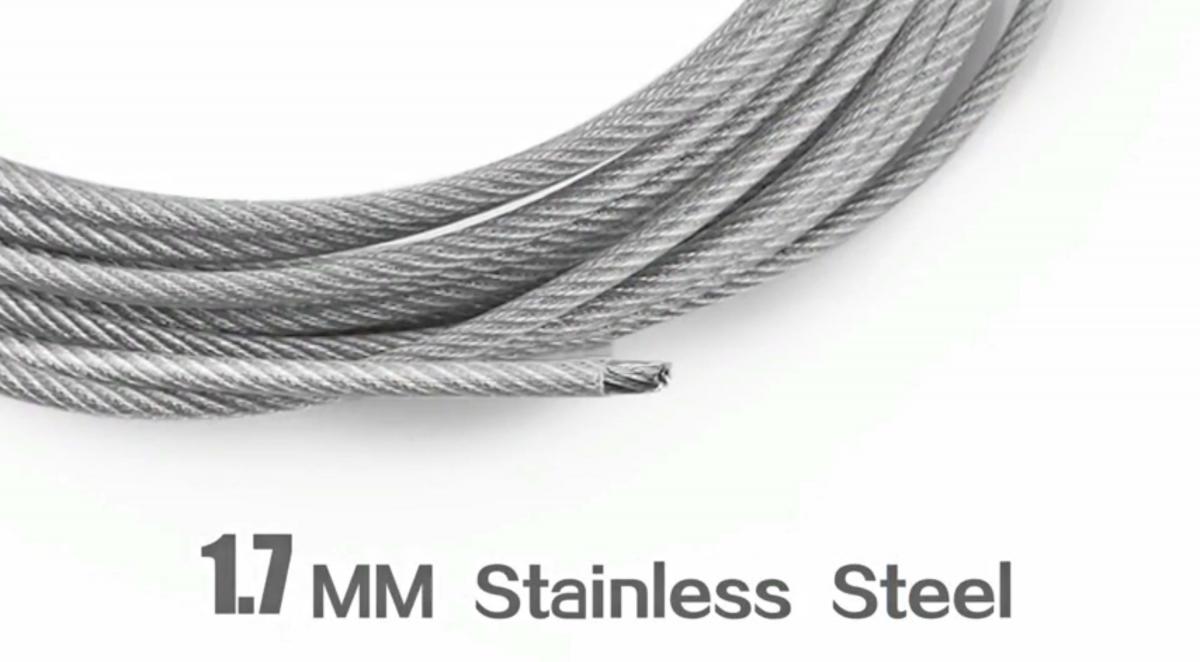 How Do I Install The Retractable Clothesline?
To install you simply need to mount the main body (the mount with the clothesline will retract into) and the vice body (where the lines will attach to when in use) on two opposing walls. Note that the walls should not be further than 13.8 feet apart otherwise the lines will not be long enough to connect.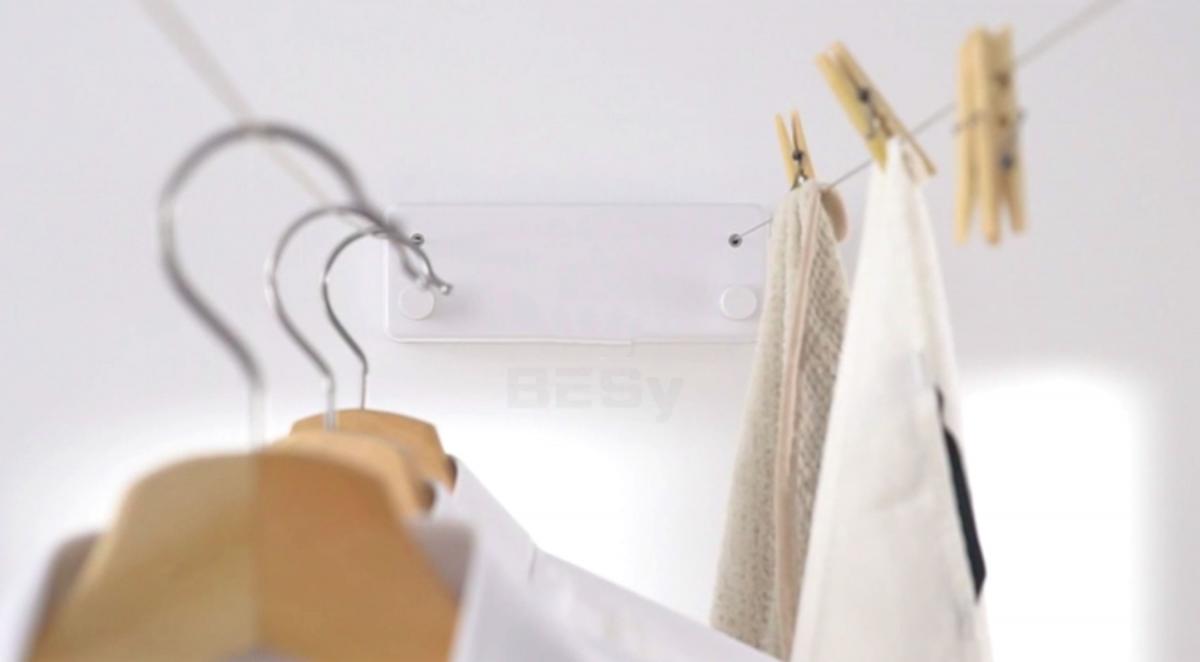 How Do I Use The Retractable Clothesline?
When your clothes are done in the wash and it's time to hang dry you simply need to pull the steel wire rope from the main body and put the head of the wire into the vice body on the opposite wall. To ensure everything stays in place you will need to rotate the lock button on the main body by twisting the knob clockwise. Once locked you are free to hang to your heart's content.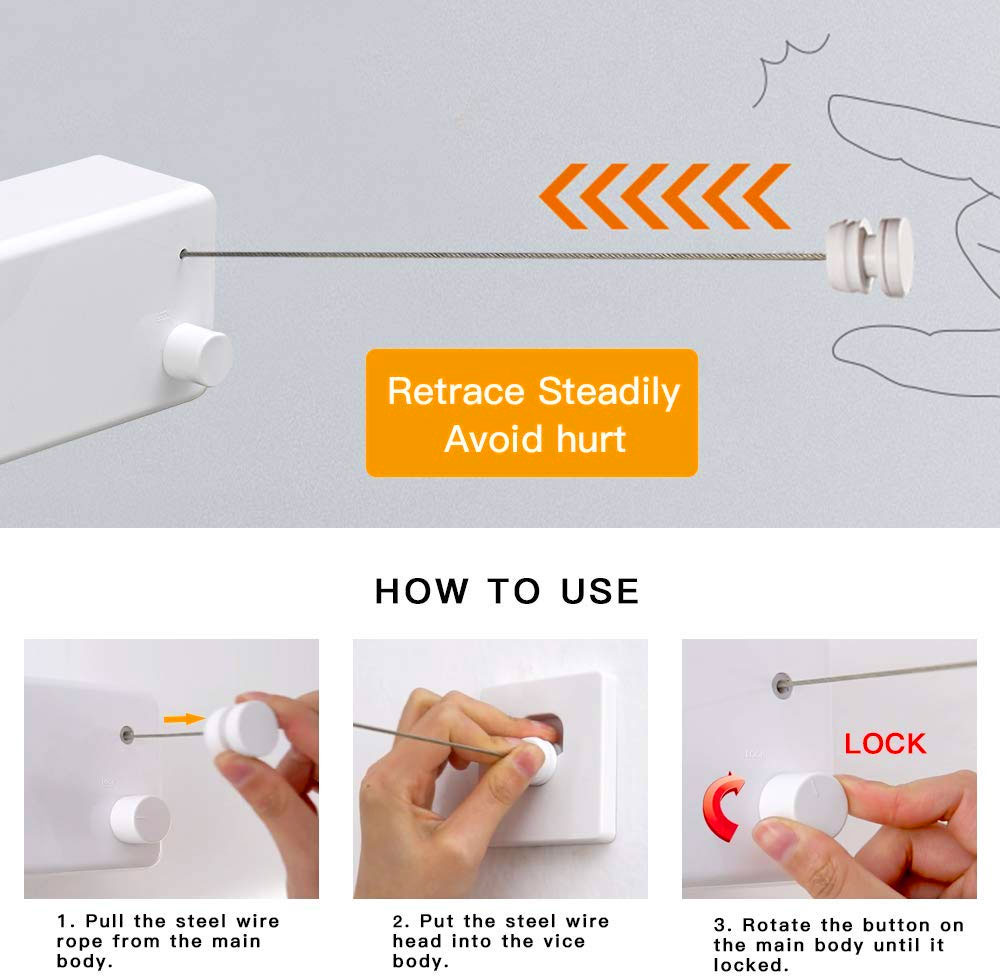 When all your clothes are done drying you simply unlock it and retract it back.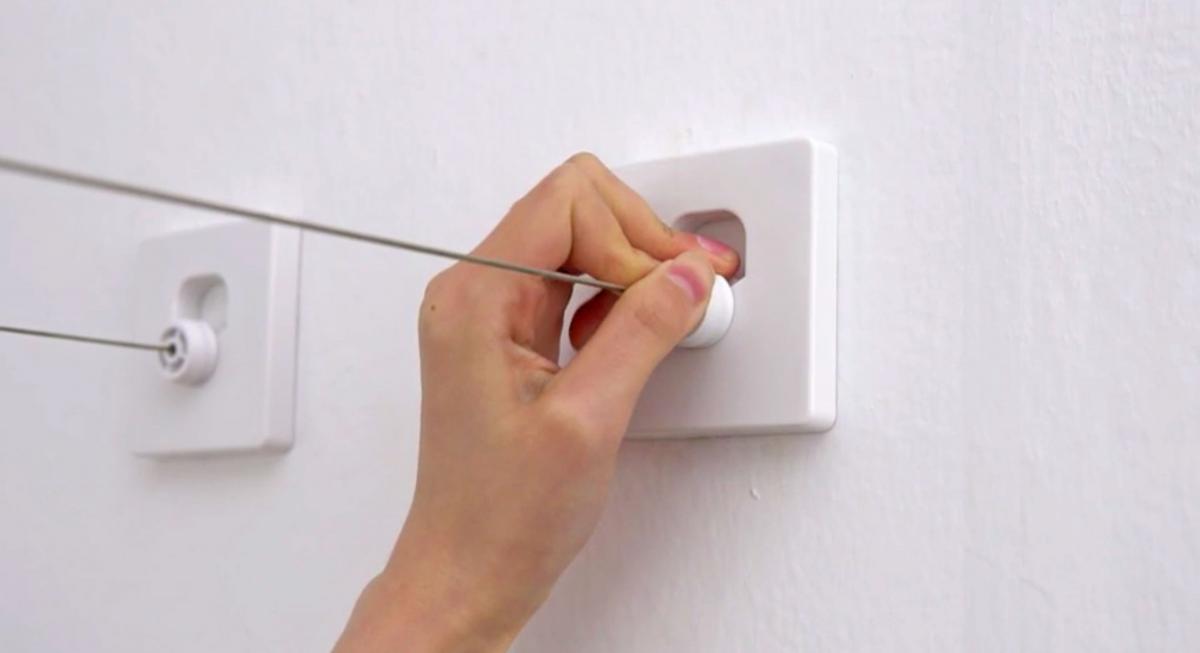 This wall-mounted, retractable clothesline is perfect for use in your laundry room, bathroom, or even outdoors to dry swimsuits and towels. This could also be a great solution if you're into drying flowers or herbs.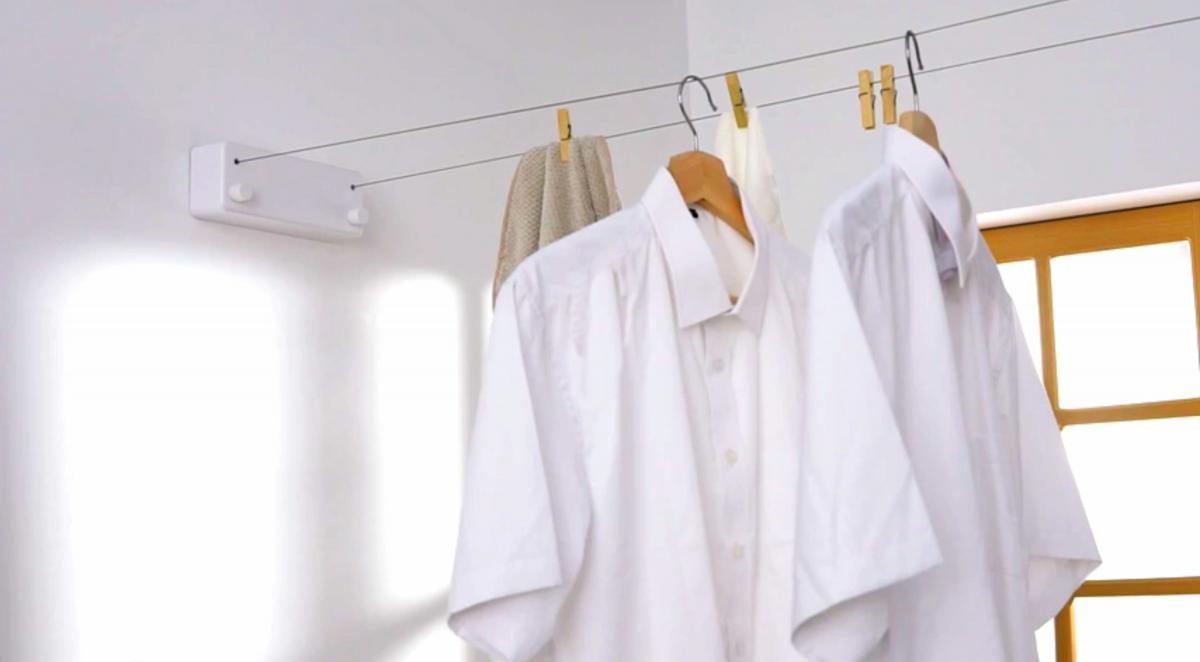 Check out this retractable clothesline in action in the below video!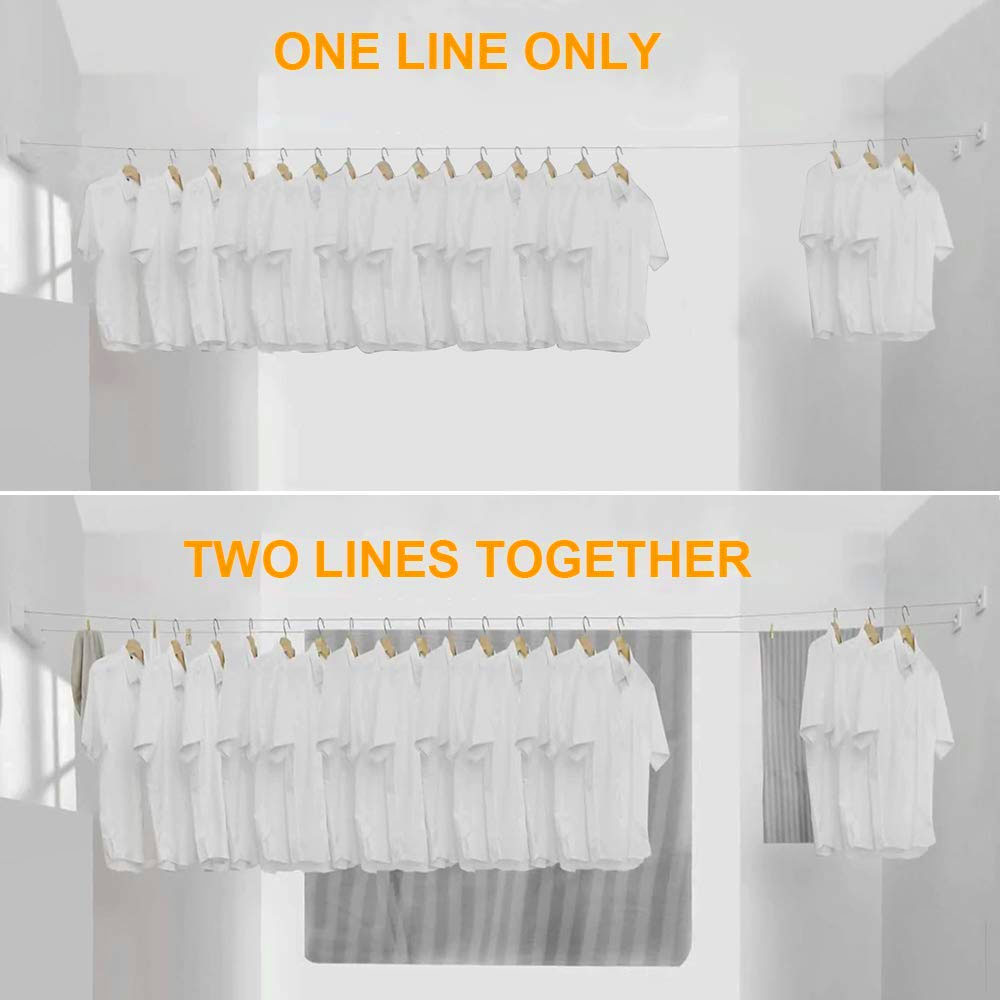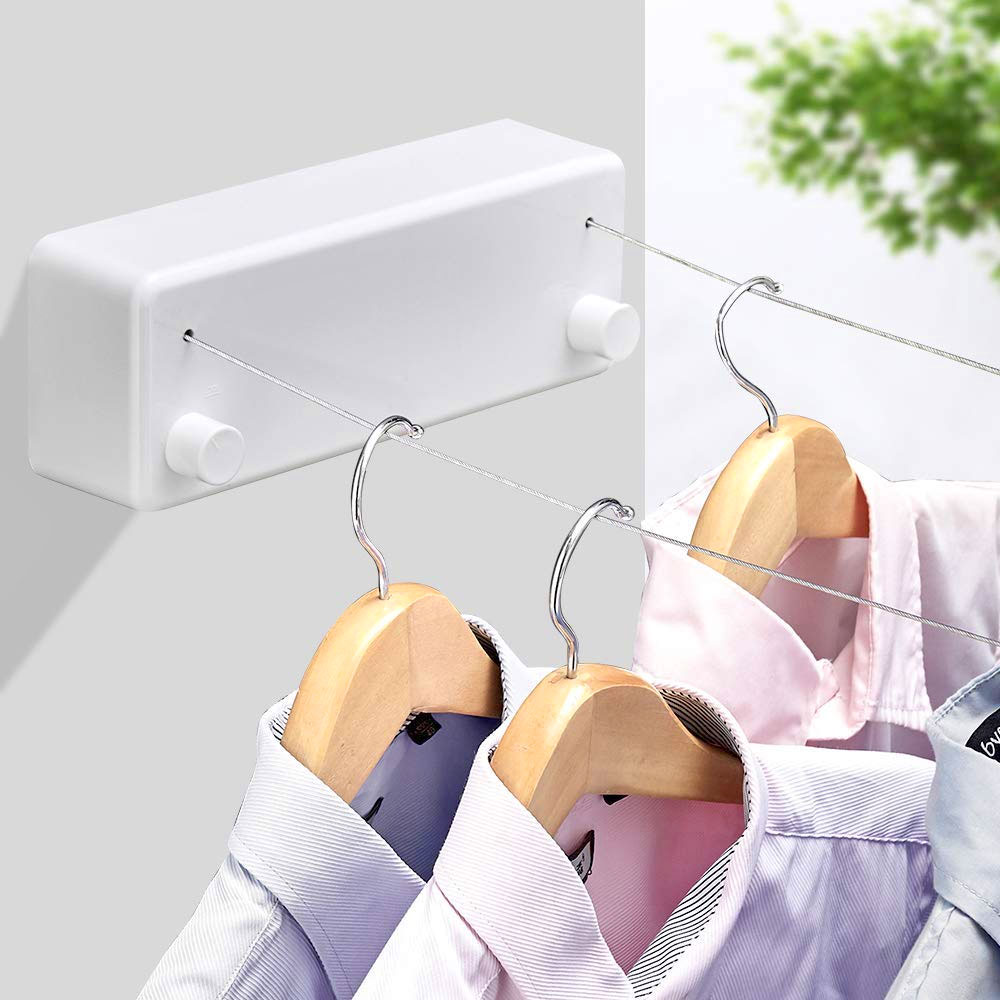 Subscribe To Our YouTube Channel