This Drone With Arms Can Carry Up To 44 lbs, Is Perfect For Emergency Rescues and Rough Terrains
By Ryan on 02/13/2023 10:39 AM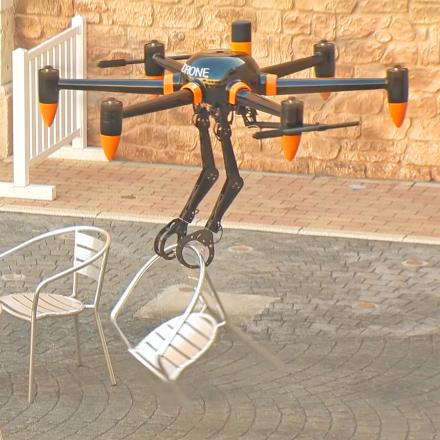 I think it's safe to say that we've reached the future. Whenever someone thinks of the future, the very first thought everyone has is flying robots with arms, and here we are. Made by the Japanese company ProDrone, the futuristic drone named PD6B-AW-ARM features 2 robotic arms that protrude from the bottom from the drone which are controllable through the drones remote control.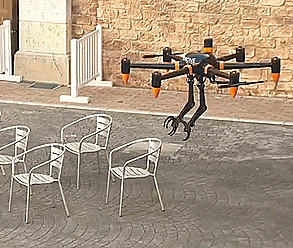 A drone with robotic claws and arms is no doubt a highly versatile and useful tool. With a total of 7 rotors, and the ability to carry up to 44 pounds, it can be used for a wide range of tasks, from construction and maintenance to delivery and search and rescue operations. In construction, the drone can be used to transport materials to hard-to-reach areas, saving time and reducing the need for manual labor.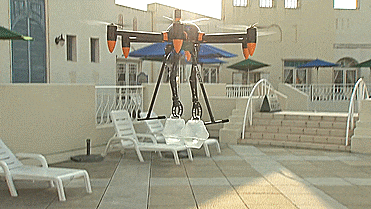 In delivery, it can be used to transport packages and goods to their final destination, cutting down on delivery times and reducing the carbon footprint associated with traditional delivery methods. In search and rescue operations, the drone's claws and arms can be used to search for and retrieve people in danger, providing a quick and efficient way to respond to emergency situations.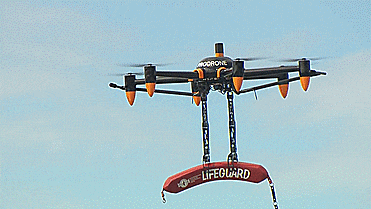 Uses for the drone with arms include the ability to drop life saving buoys in bodies of water, retrieving hazardous materials, cutting high-up cables, or performing various operations at high altitudes, over long distances, or just in places with rigorous terrains that would be too dangerous or time consuming for a human to go through.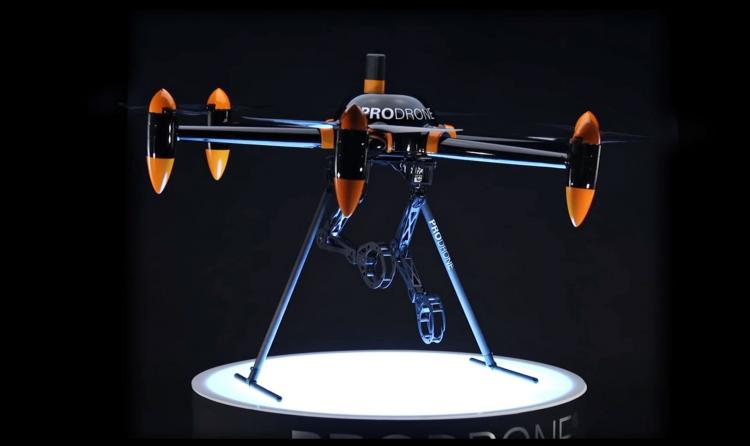 The flying drone features two robotic looking arms that dangle from the bottom of the device and each arm has a grabbing claw, all of which is controlled fro the remote control with digital screen.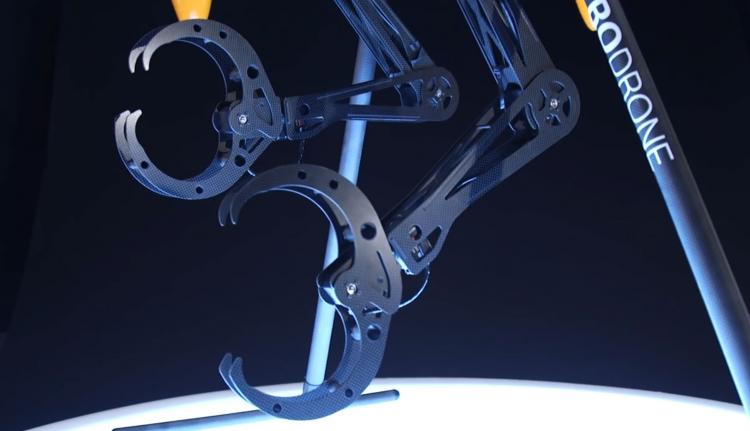 The unique drone with arms is all-weather capable and able to fly in pretty much any type of rain or wind, plus, it's powered by a 16,000 mAh battery that offers a flight time of up to 30 minutes!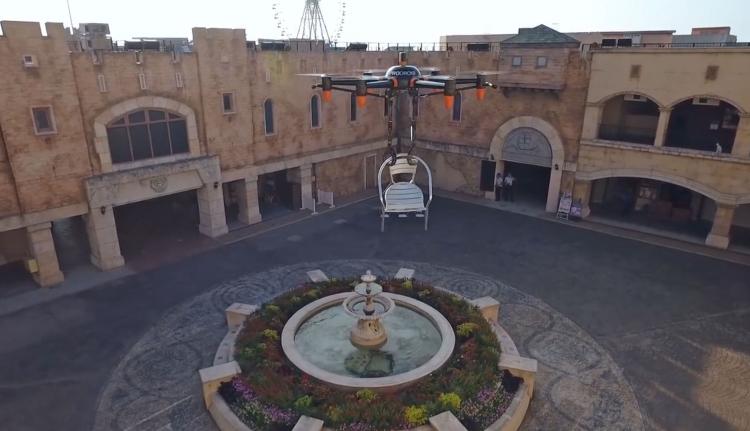 The drone also features a propeller diameter of 27 inches, it has a maximum speed of 37 mph, and in total it measures 51 inches tall x 57 inches long.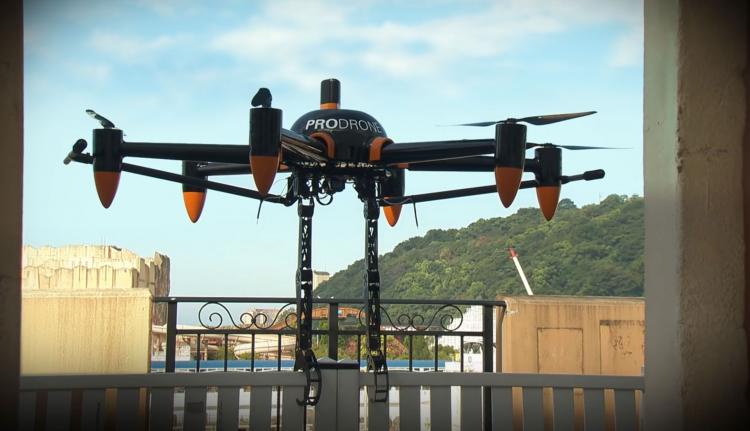 ProDrone has yet to release a date when the drone with arms will be available, nor have they released a price for the "Armed" drone just yet.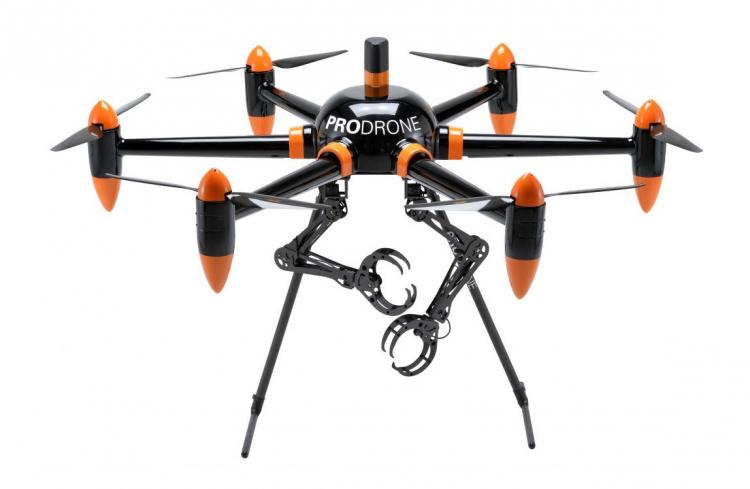 Check out the ProDrone PD6B-AW-ARM drone that features robotic arms in action via the video below!
Subscribe To Our YouTube Channel