This Dentures Drill Bit Holder Might Be The Greatest Way To Store Your Bits
By Ryan on 01/21/2022 11:19 AM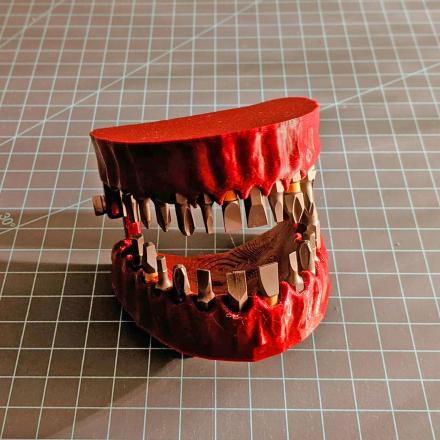 In case you haven't heard, conventional tool boxes are totally old news. Why lug around a boring box when you can keep your stuff in Thor's hammer? Or if you really want to stick to the old fashioned tool box design, why not go big with this 12-in-1 modular tool box that pretty much contains an entire workshop?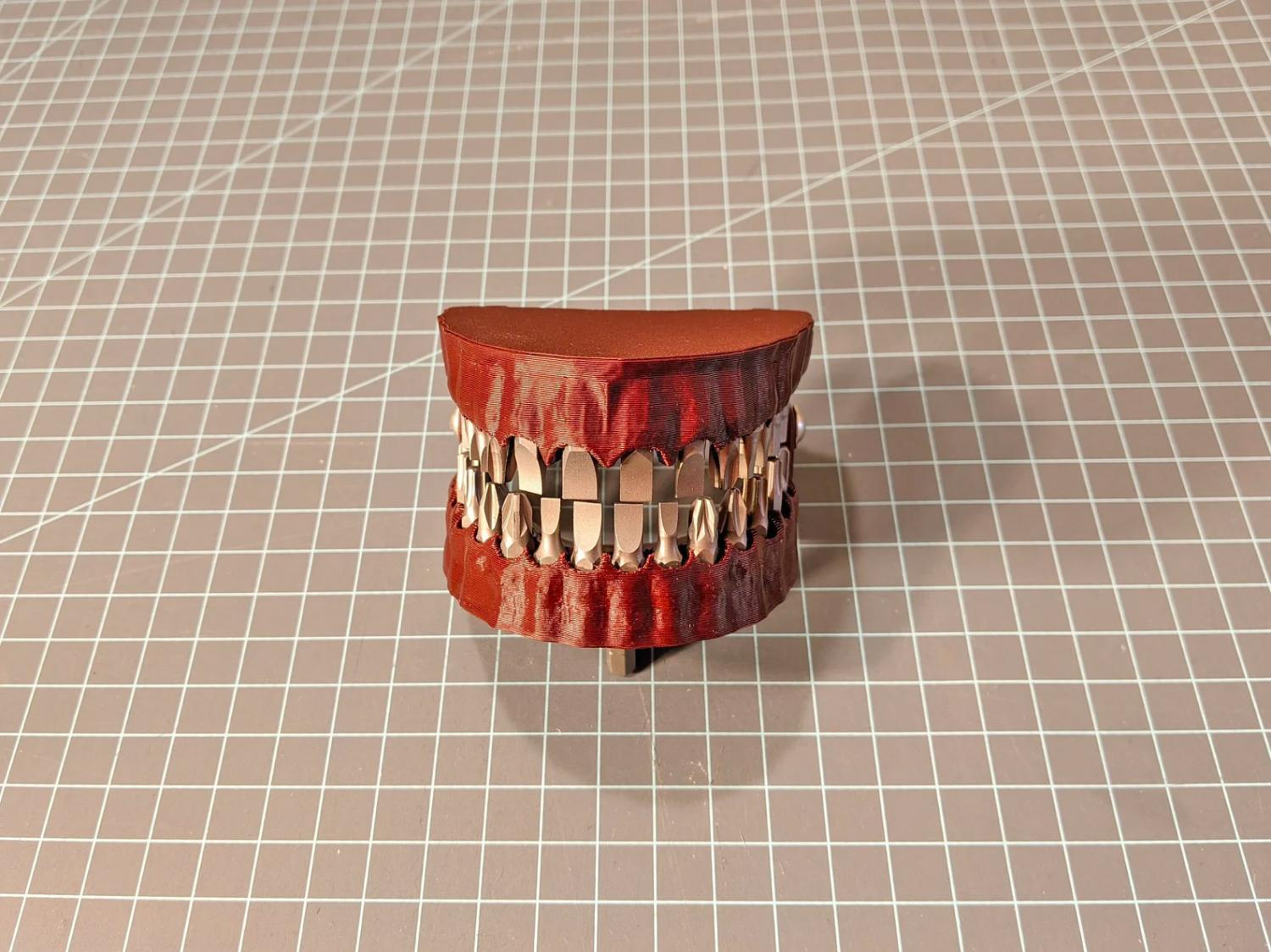 Credit: CarpTheDay
Personally, I care less about being practical and more about finding goofy stuff that makes me laugh. Case in point, look at this denture drill bit holder. Just as the name suggests, this desktop storage device lets you keep all of your drill bits organized in a pair of realistic hinged dentures!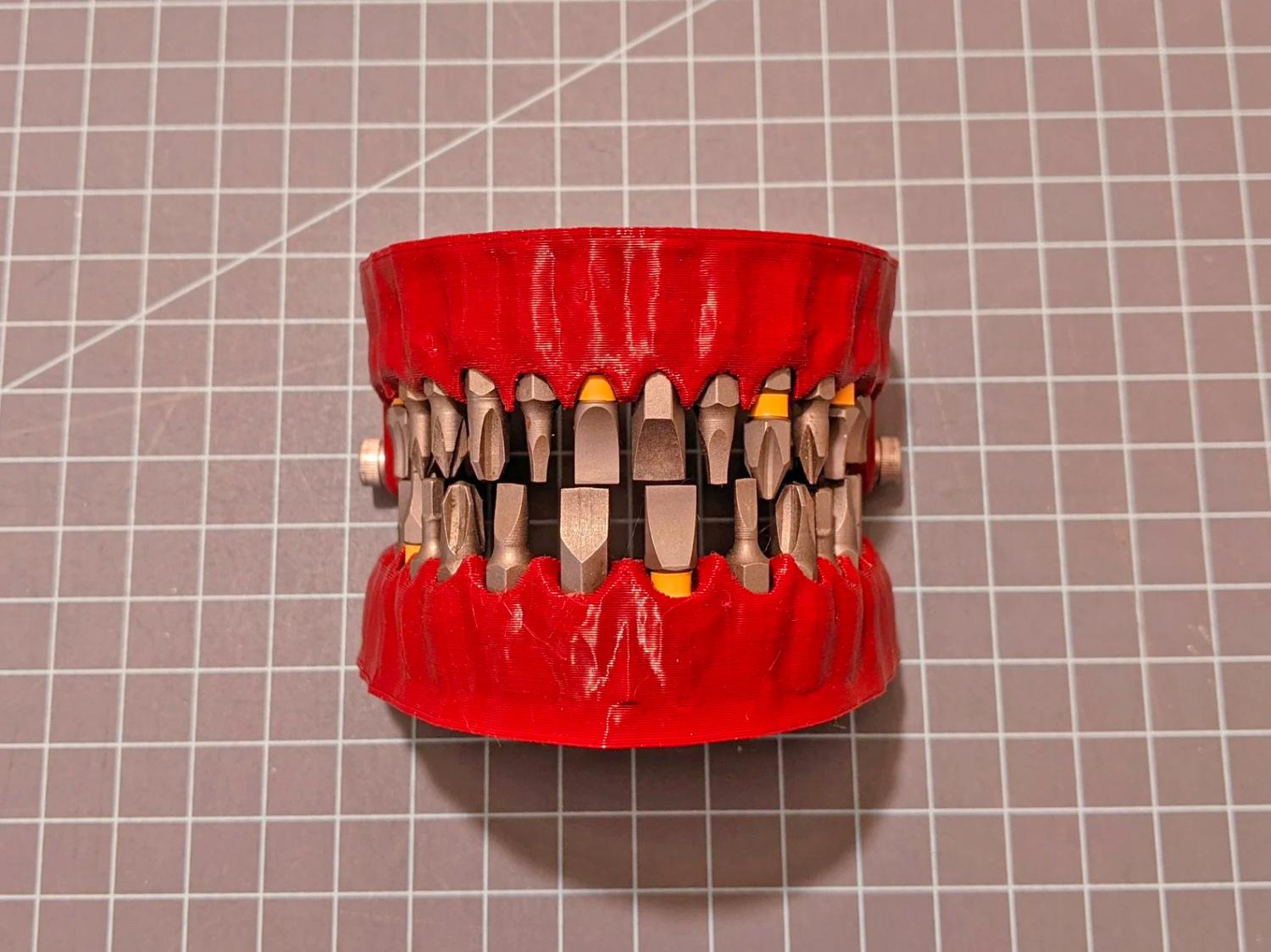 Credit: CarpTheDay
Instead of pearly whites, this stylish bit holder can hold a total of 28 standard drill bits. The bits are held in place by magnets that are fixed into the.. gums?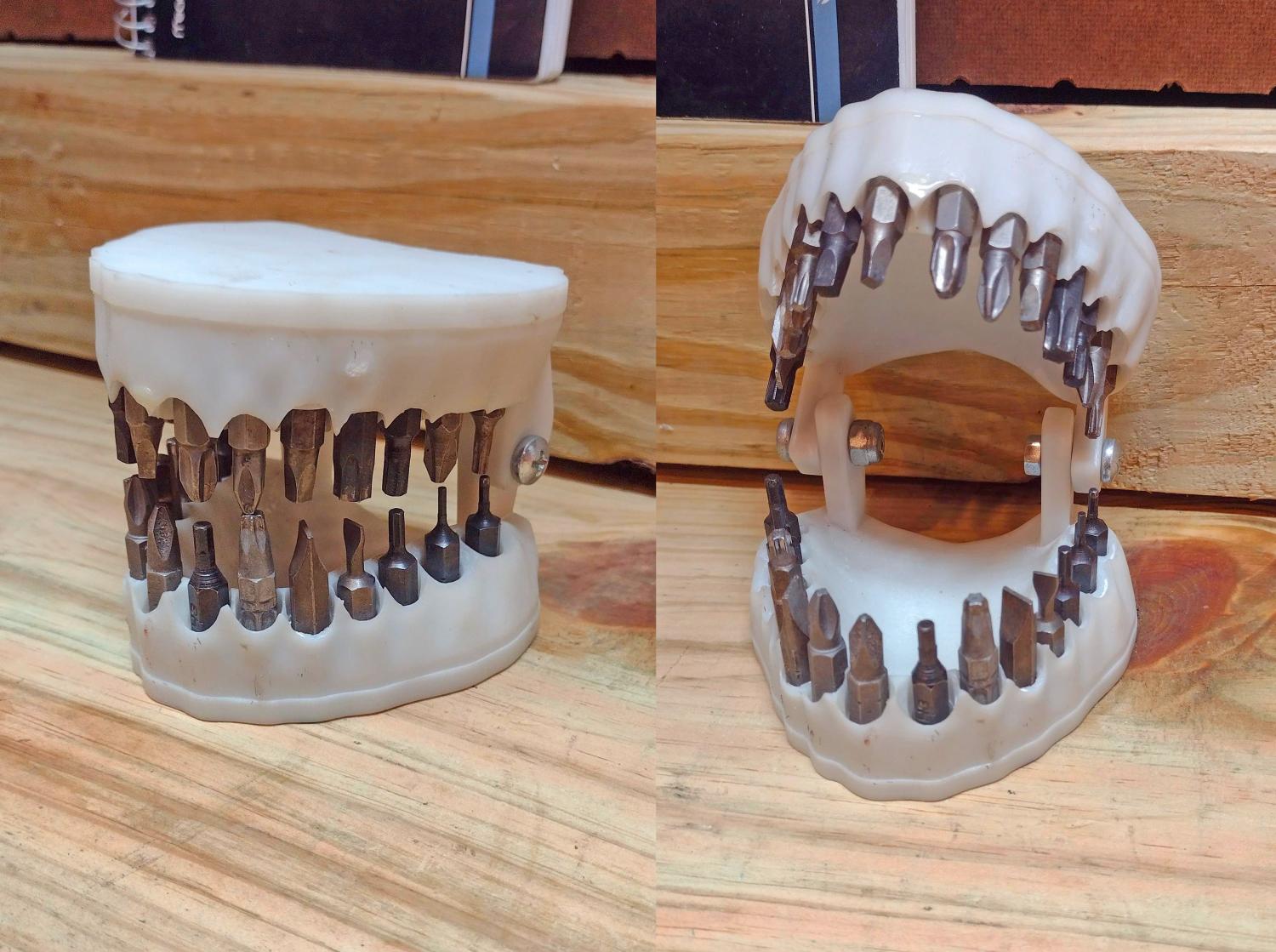 Credit: Reddit
One thing to consider is that you'll need to supply your own drill bits to fill up the mouth. Not sure if your drill bits are the standard size? According to the designer behind the dentures, standard means 6.35mm (or 0.24 inch) drill bits.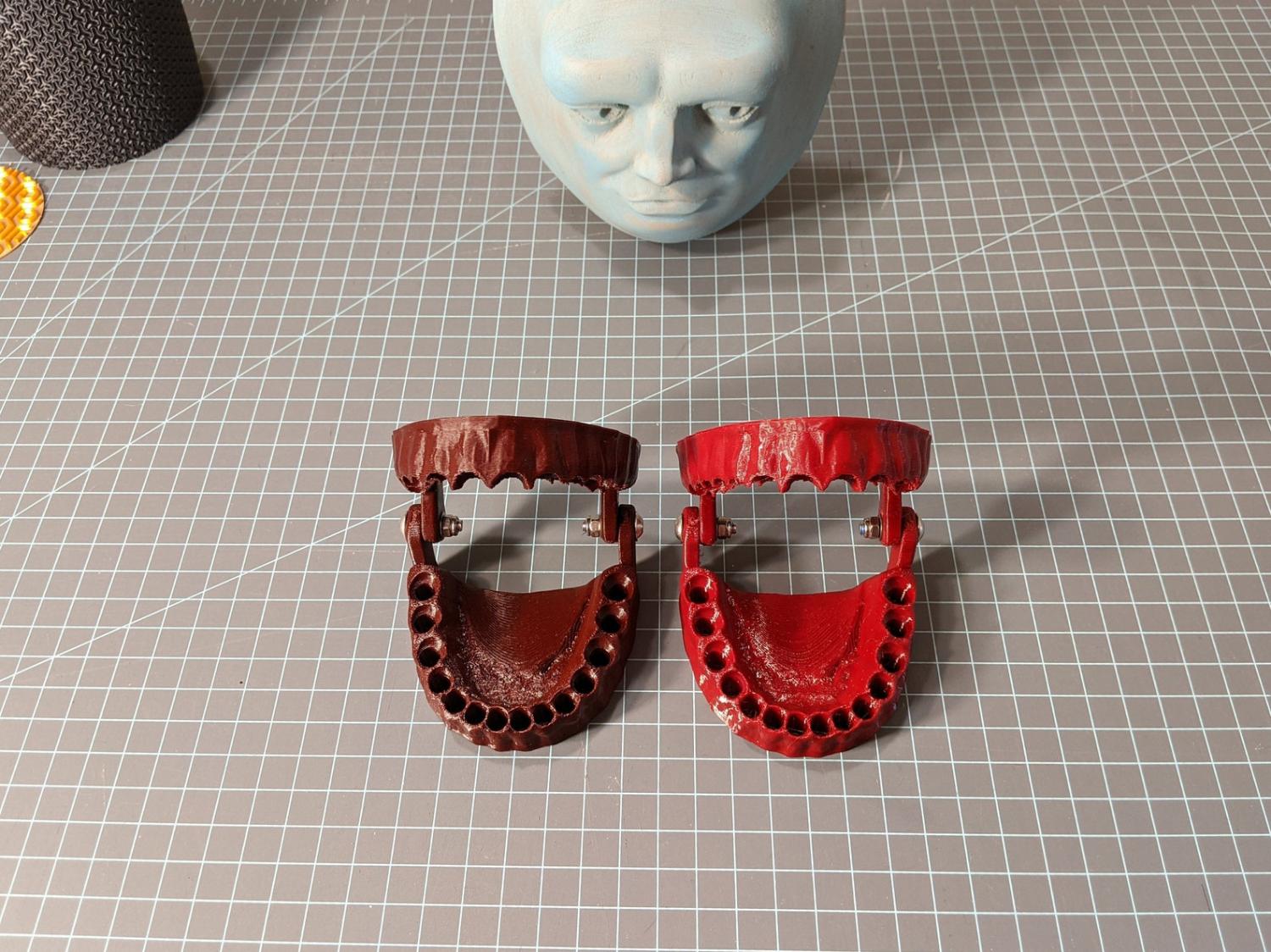 Credit: CarpTheDay
The hinged jaws can be opened completely, giving you easy access to all of your drill bits and a grisly view at all of the realistic details printed on the plastic dentures.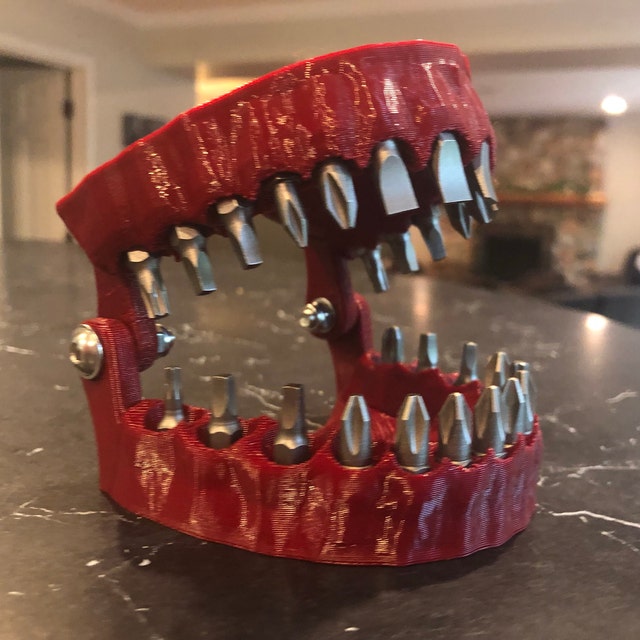 Credit: CarpTheDay
The denture drill bit holder is constructed from heavy duty PETG plastic because it's a durable material that's naturally resistant to high heat and chemicals. It's also more flexible than PLA and ABS plastic so it can withstand the occasional fall onto a garage floor.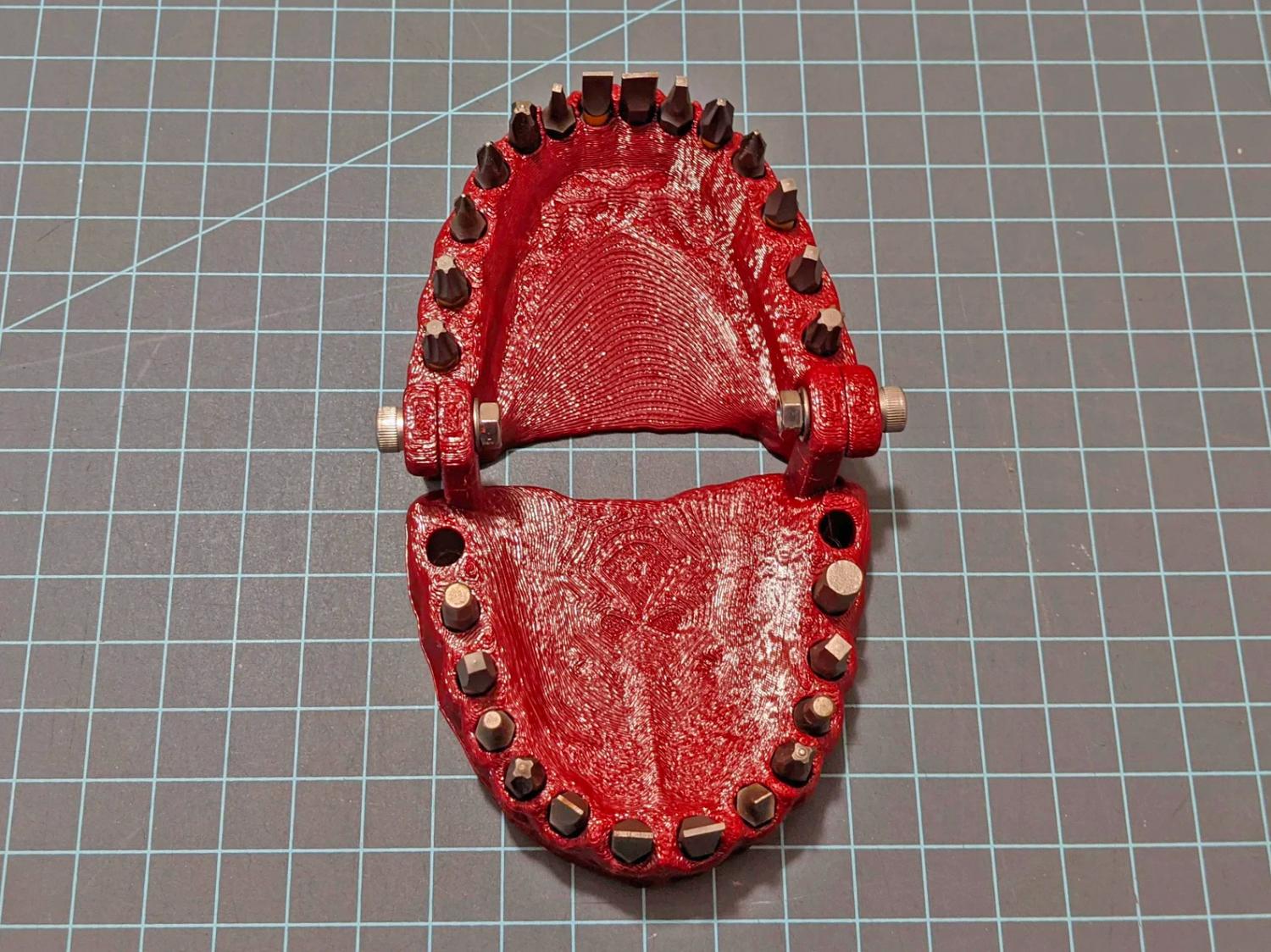 Credit: CarpTheDay
The designer behind the denture driver bit holder is basically a 3D printing wizard, and he's even shared the template online for other 3D printers to make their own version (with additional instructions for adding non-plastic components like the magnets). There's even a helpful assembly video made by a fellow 3D printer. What a time to be alive!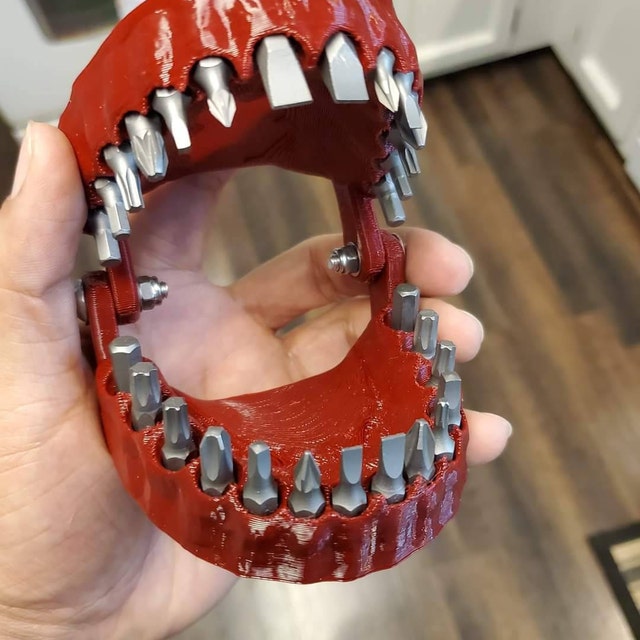 Credit: CarpTheDay
For folks that aren't quite so tech-savvy, buying the denture drill bit holder on Etsy is good enough. Plus, you'll be supporting a small business!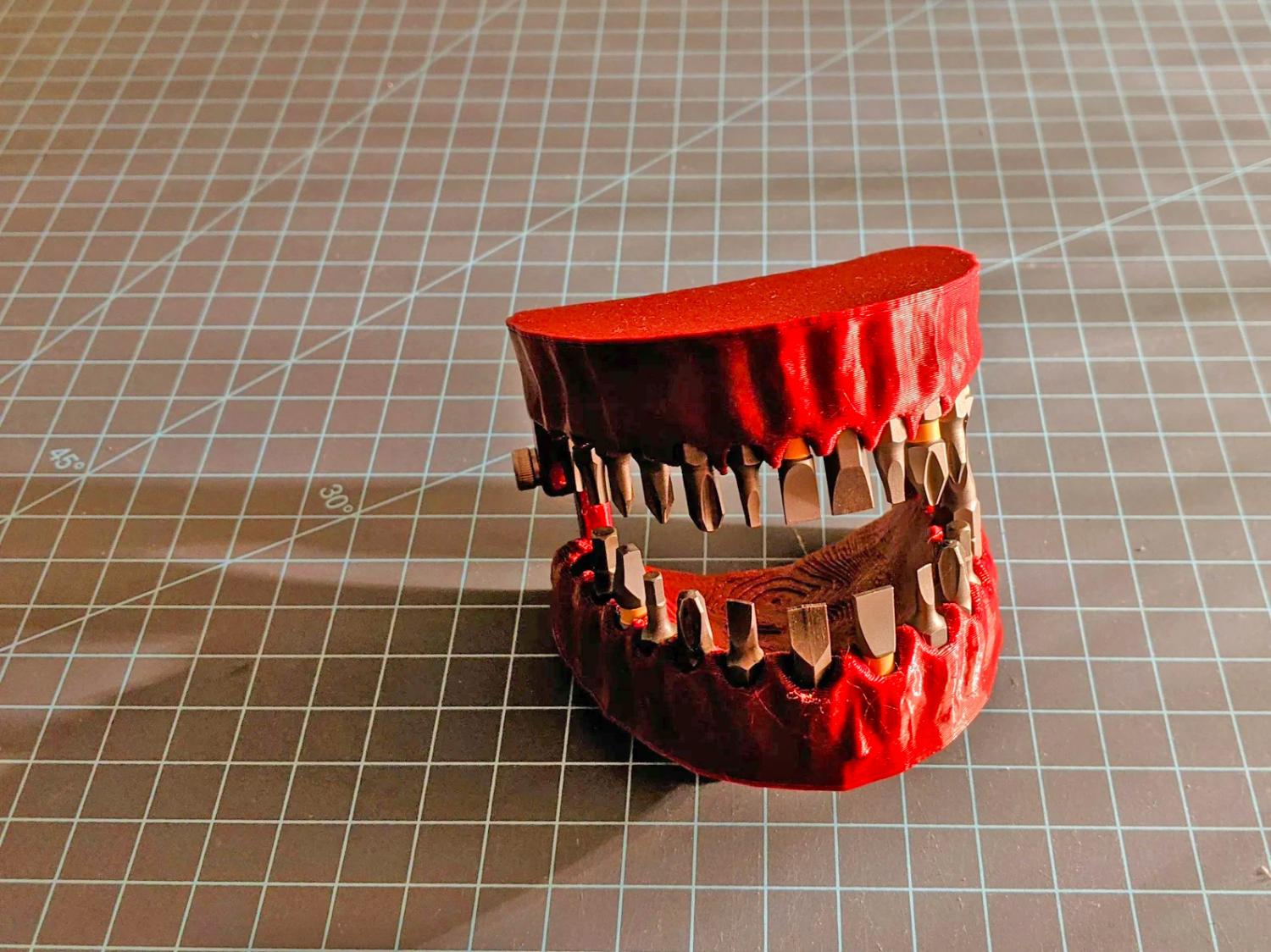 Credit: CarpTheDay
While the clever product may not be for everyone, people that take the leap to buy the denture drill bit holder are rarely disappointed. The 3D printed dentures currently have a 4.9 star rating average on Etsy, and the product page is loaded with glowing reviews.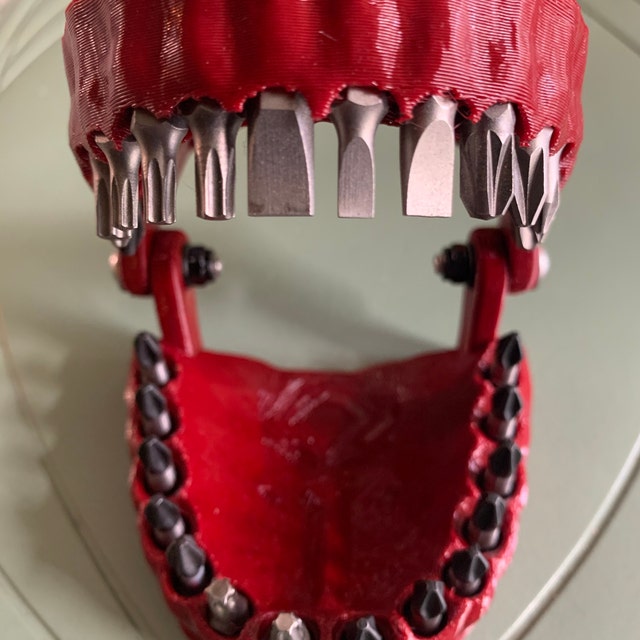 Credit: CarpTheDay
As one such comment, left by a happy customer named Kevin, stated, "The first time I saw this I knew I had to have it. And I wasn't disappointed because it's made very well, all the way down to the nice hardware holding it together. Each bit (that you supply) is held in place with magnets so you can open and close without any of them falling out. I liked mine so much I bought two more as father's day gifts and they both loved them. A truly cool product."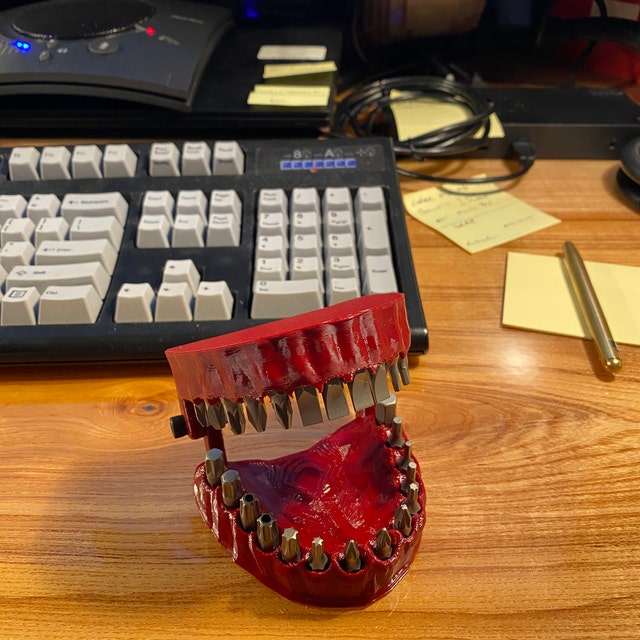 Credit: CarpTheDay
Each of the driver/drill bits are held in place using a tiny magnet! This way the top teeth won't fall out!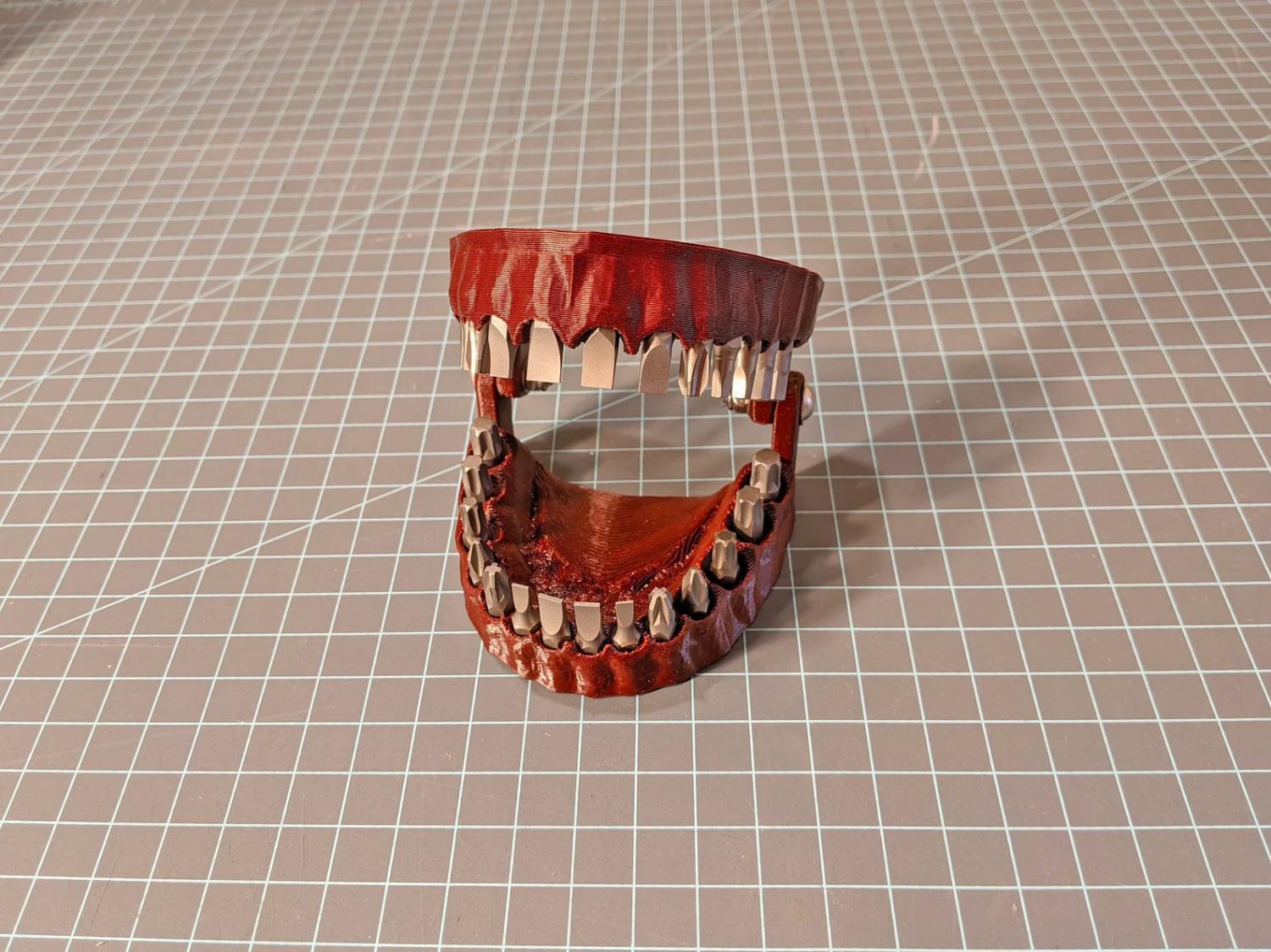 Credit: CarpTheDay
The funny fake mouth dentures drill bit holder costs around $40 bucks from the Etsy shop CarpTheDay!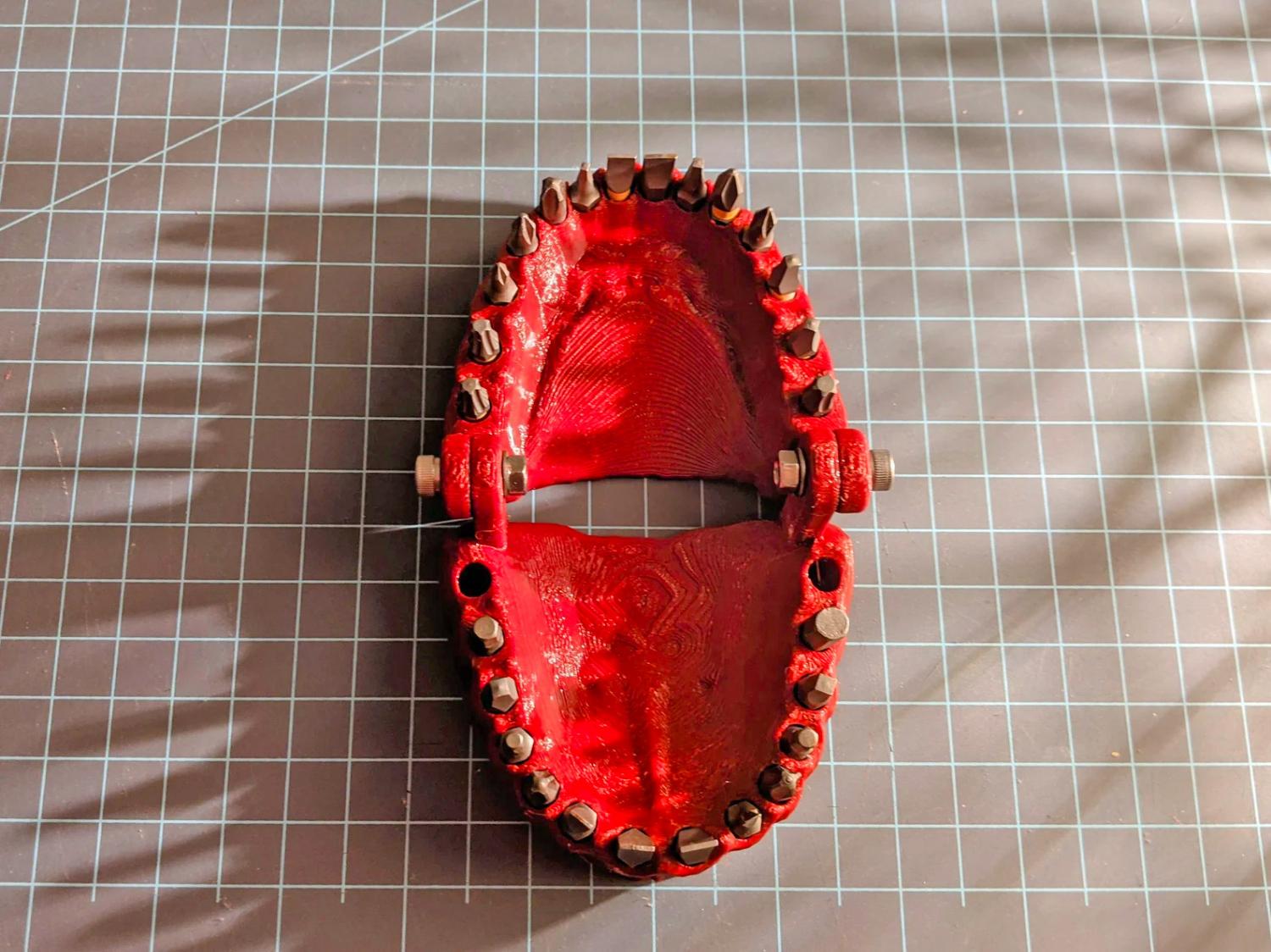 Credit: CarpTheDay
Check out the dentures drill bit holder in action via the video below.
Subscribe To Our YouTube Channel