The Yardroid Yard Robot Takes Care Of All Of Your Outdoor Lawn Chores
By Ryan on 09/28/2021 5:30 PM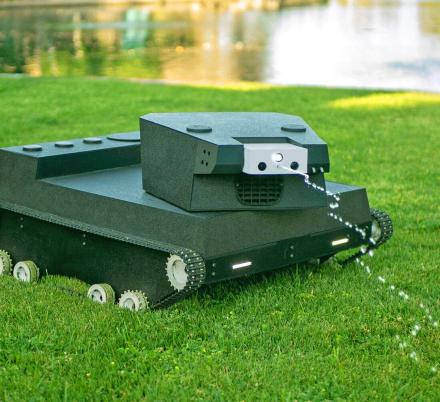 If you're like me or perhaps every other human on this planet besides Hank Hill, you hate doing lawn chores such as raking, mowing, pest control, and more. Well, luckily someone invented an ingenious robot that'll do all of these terrible lawn chores for you! It's called the Yardroid, and it looks just like a mini tank. But it's more than just a robotic lawn mower, as it can also water your lawn, fertilize, and a whole lot more which we'll get into below.
If you've been looking for a mini Mars Curiosity Rover for your yard, the Yardroid is probably the closest thing you can get right now! The incredible mini yard robot almost seems too good to be true, as it claims to do basically all of your yard work autonomously, which includes leaf blowing, grass mowing, yard fertilizing, yard watering, weed controlling, pest controlling, and it'll even act as a security guard by spraying water on intruders!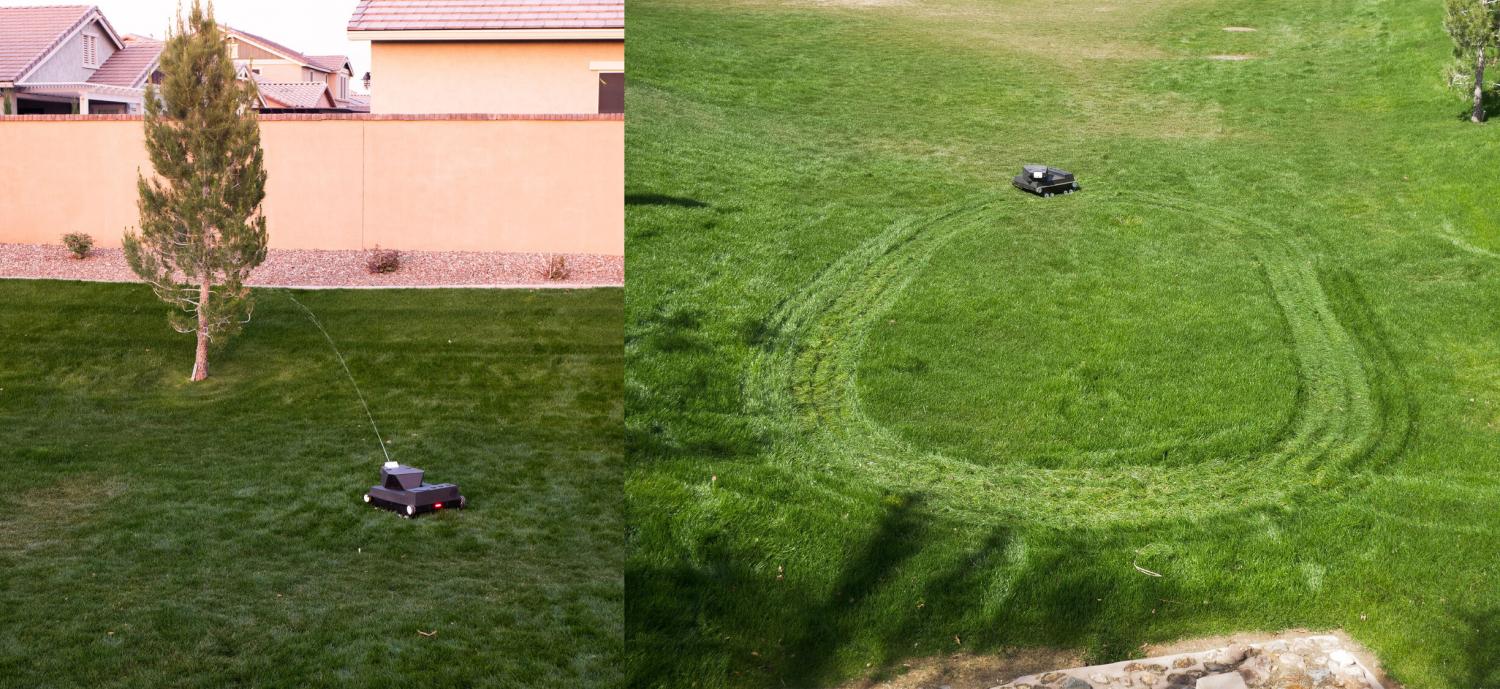 "Is Yardroid a space rover for scientific research? Is it a mini-tank designed to win the battles of the future? These are excellent guesses and not too far off the mark. Actually, Yardroid is primarily a smart landscaping and security robot for the home. It carries a large variety of landscaping tools, has unmatched mobility, and state of the art computer vision and artificial intelligence."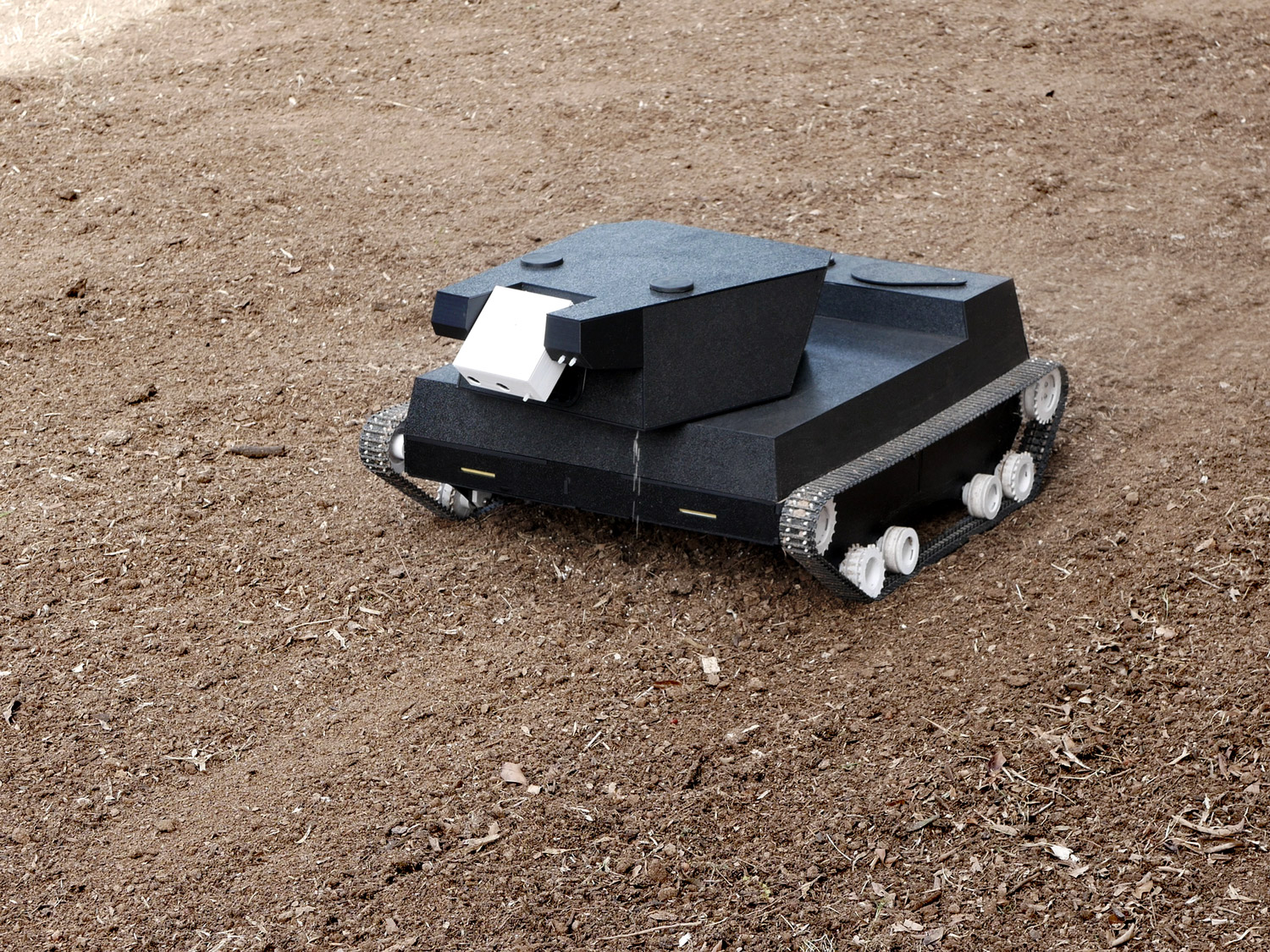 Using two tracks on it's side like a mini tank, the smart landscaping robot moves around your yard using AI while avoiding all obstacles that stand in its way using gun mounted cameras and computer vision. The computer allows it to always know it's position, while avoiding, humans, animals, plants, toys, and other objects that get in it's way while it's trying to mow your lawn or fertilize the grass.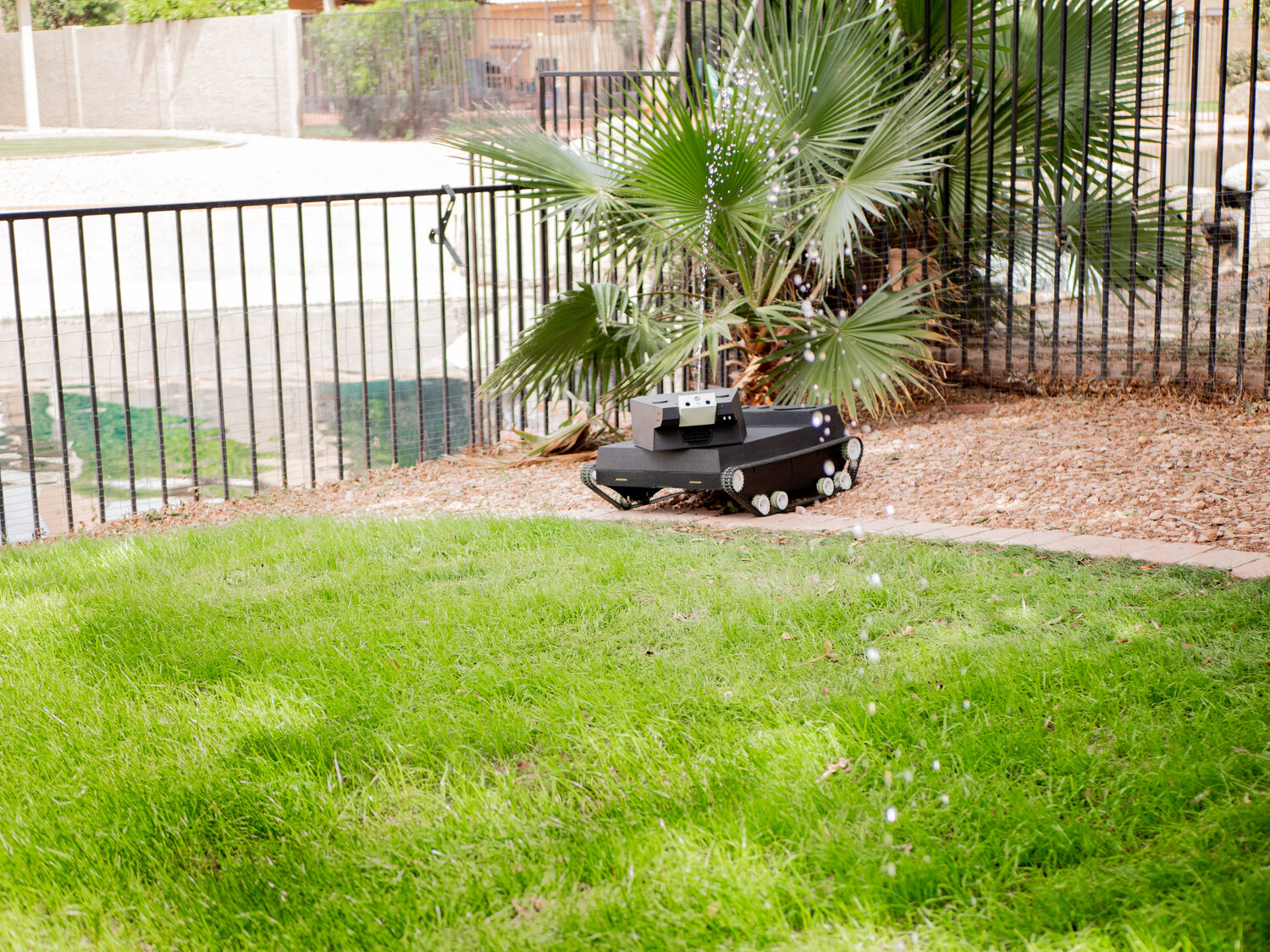 The Yardroid yard landscaping robot learns right where your lawn is using it's artificial intelligence, and does not require any yard perimeters to be laid down like other robotic lawn mowers on the market.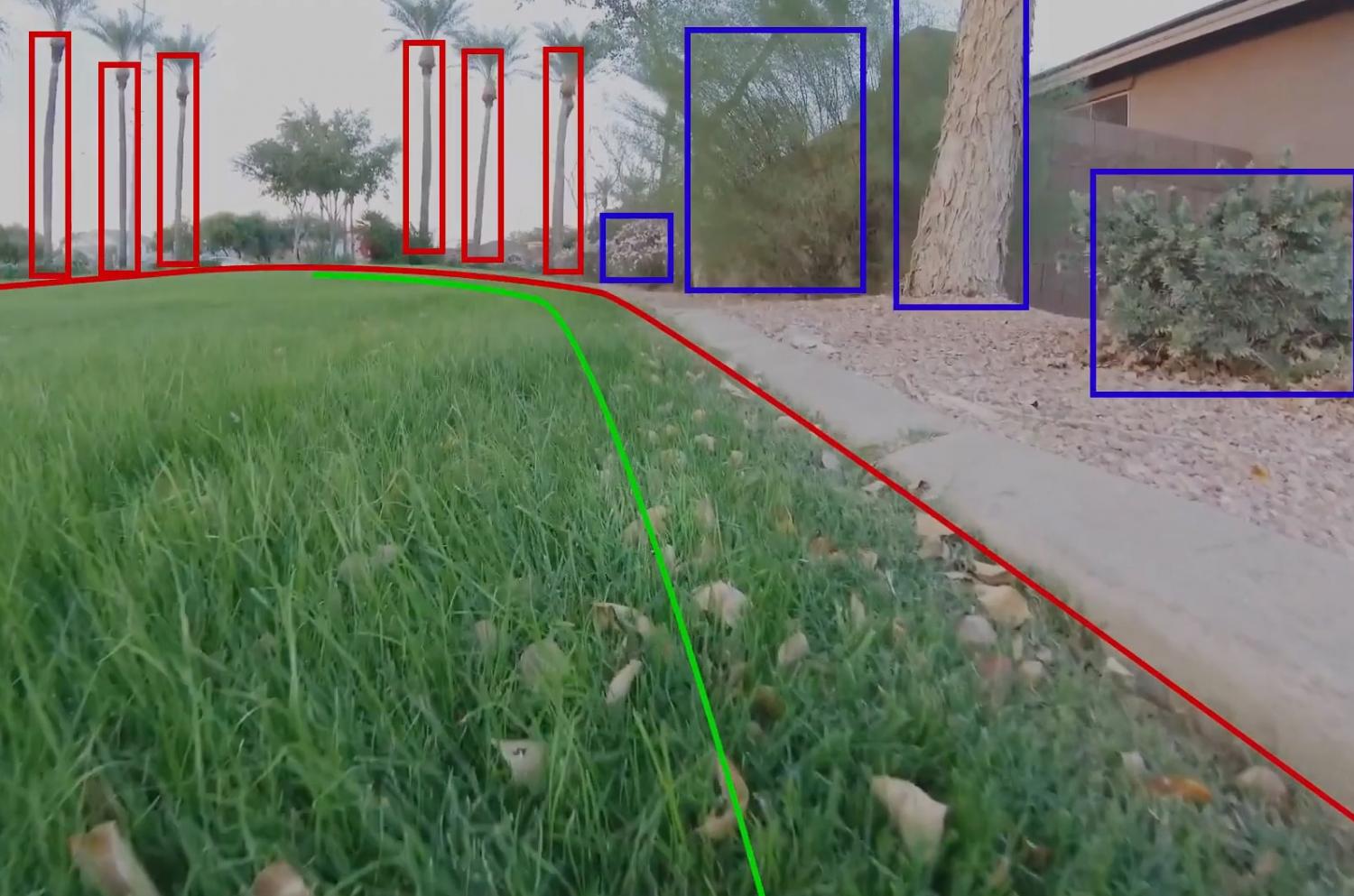 The lights on the front of the tank like yard robot will also allow the robot to work throughout the night if you'd like it to.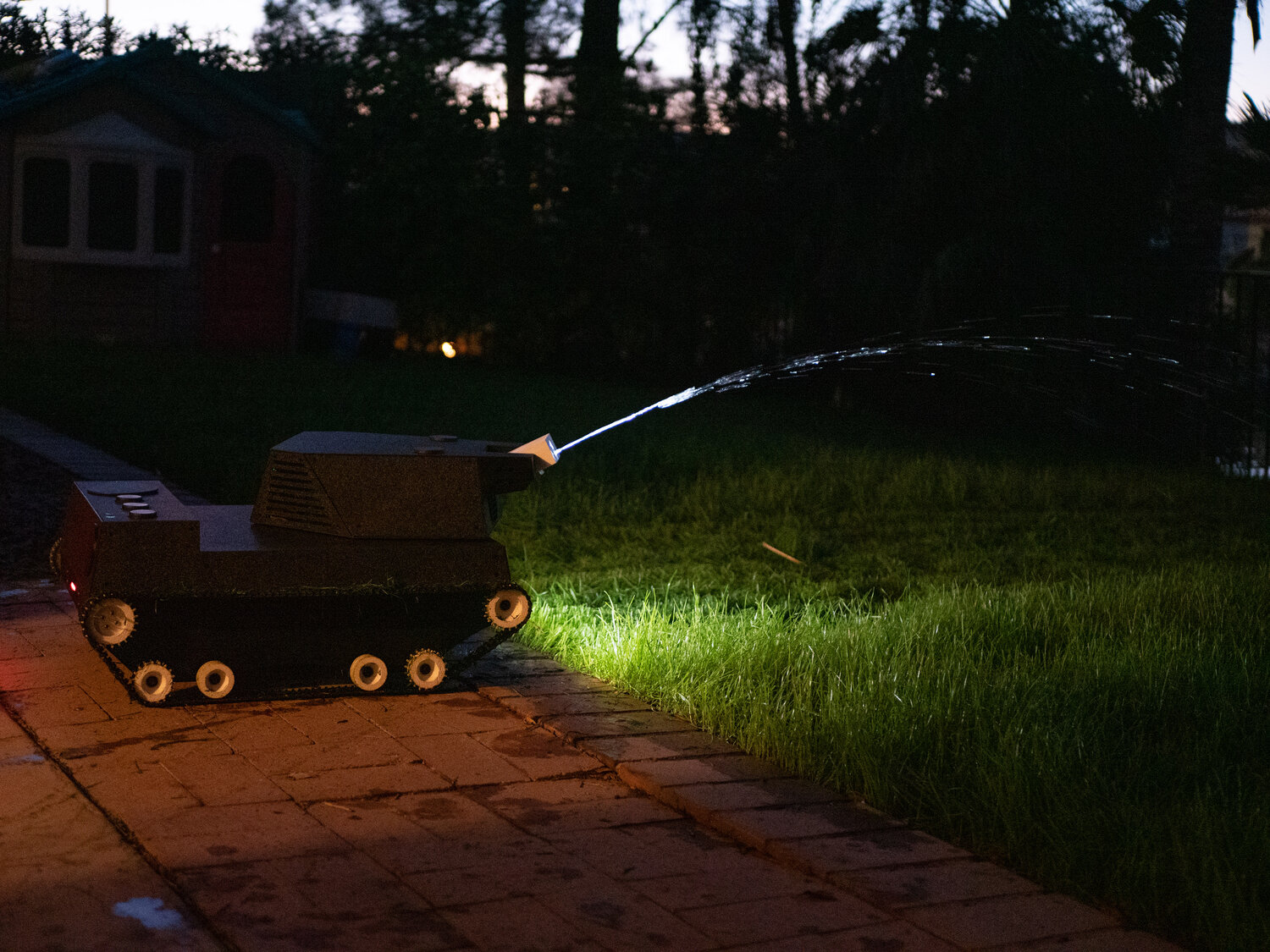 On the undercarriage of the Yardroid is a mower with an automatic adjustable height depending on how low you'd like to cut your grass, along with a rake that helps to loosen the soil when planting seeds or for use when raking up yard debris and leaves from your yard. Using the rake it can loosen your soil up to 2 inches deep below the surface.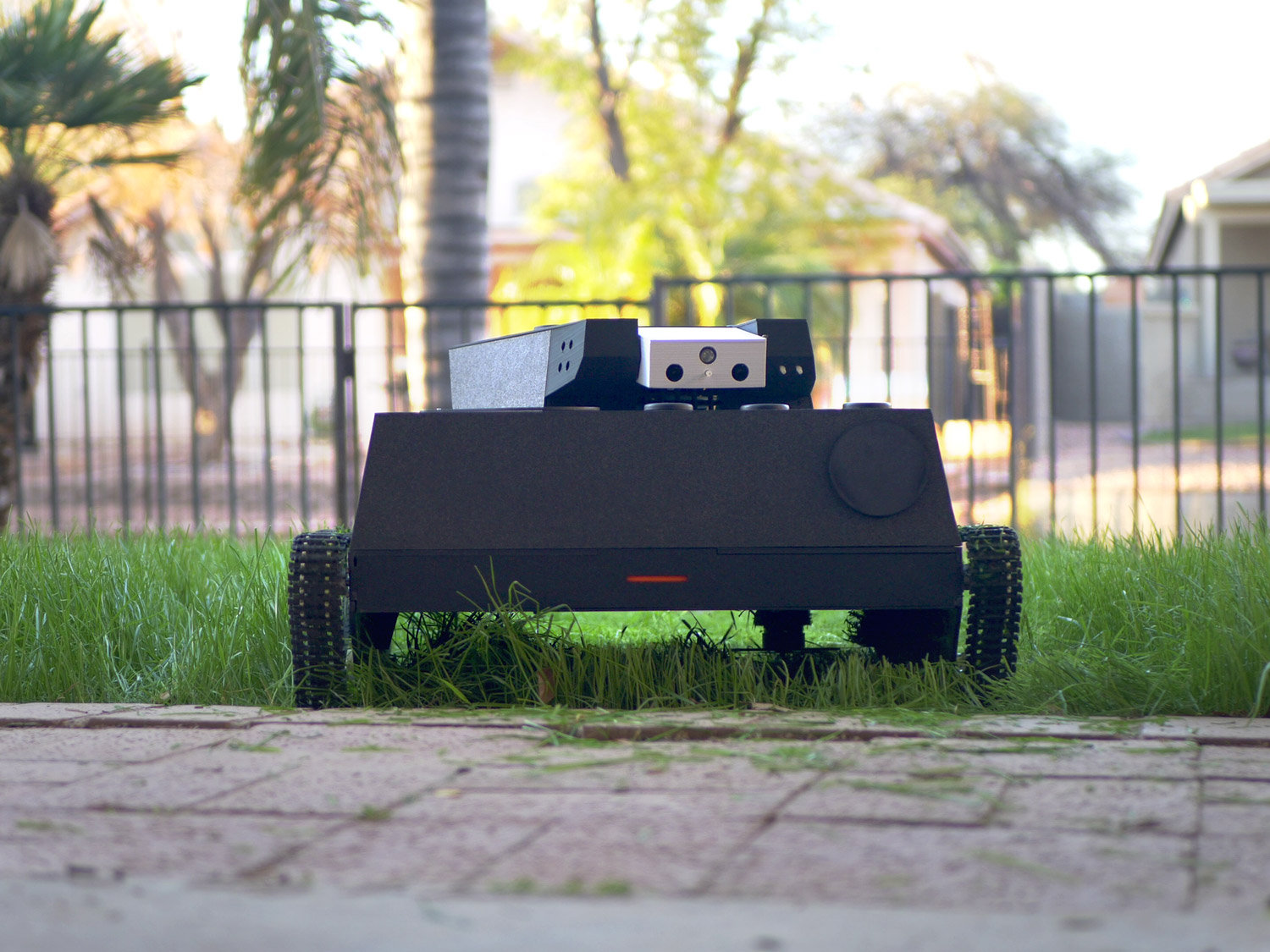 Inside the turret of the tank like yard robot are two particle dispensing containers where you can put grass seed and fertilizer, and a large 3 gallon water container allows the yard robot to water your yard and plants with ultimate precision, with no waste. It dispenses up to 1.5 gallons of water per minute using pin-point accuracy.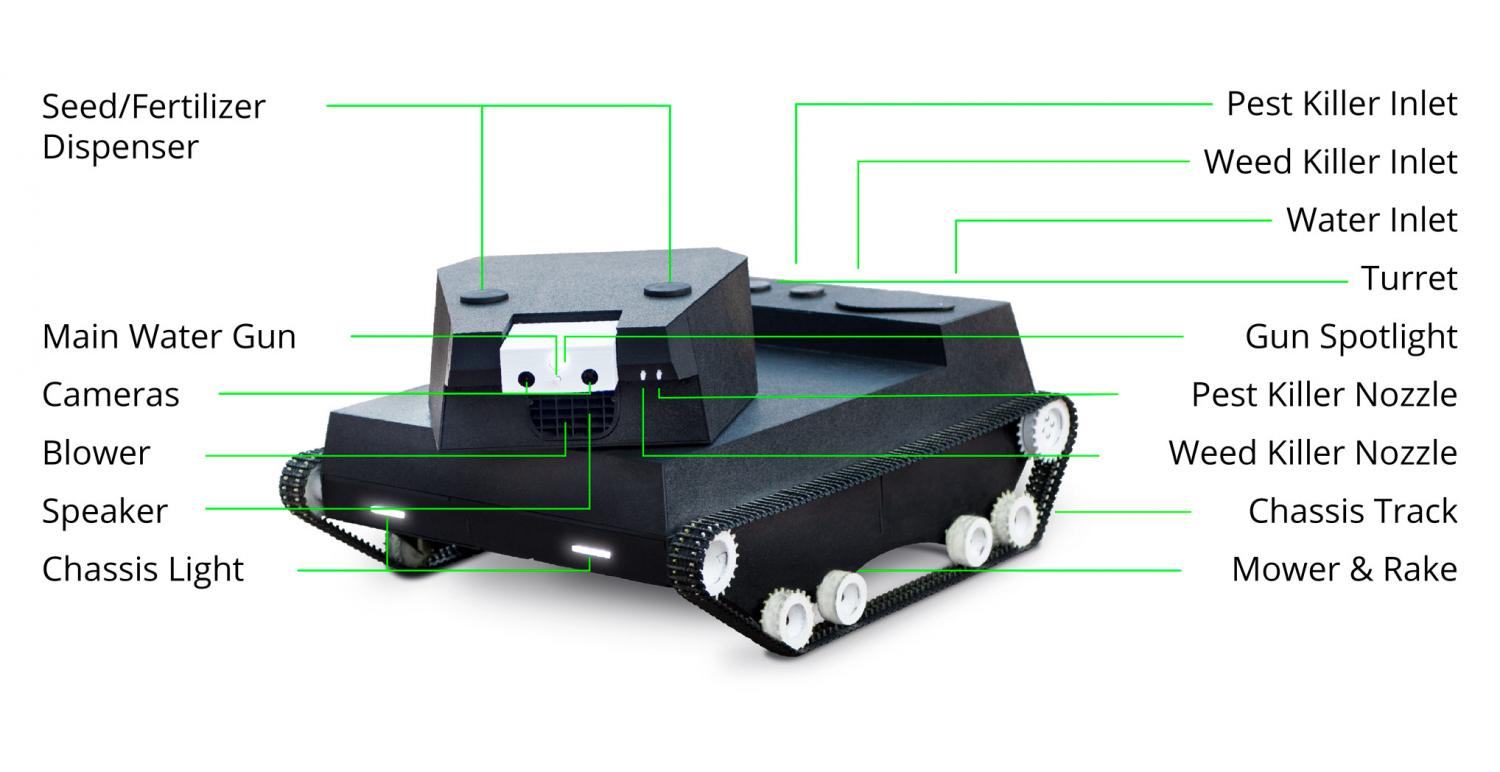 The best part is that the Yardroid yard robot can automatically refill on water when it uses it all up. The Yardroid comes with 2 custom valves that you can connect to the water spigot on your house that will allow it to automatically refill itself with water. A solar-powered sensor connects to your spigot and senses that your Yardroid is ready for refilling and will automatically fill it back up without any human interaction!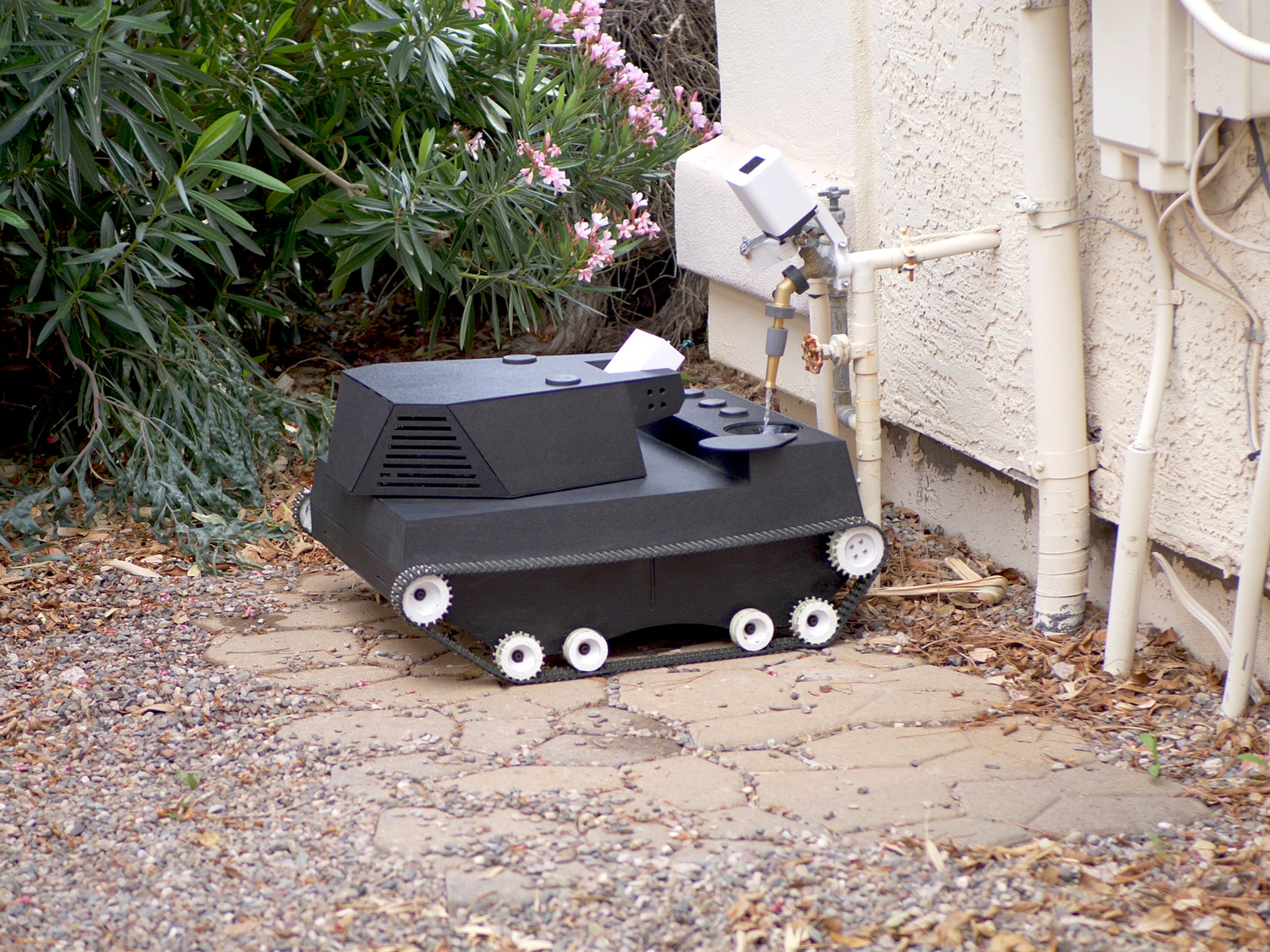 If you thought that was all, we're just getting started! Yes, the Yardroid even comes with it's own built-in leaf blower. It'll blow away large piles of leaves and debris that stand in its way.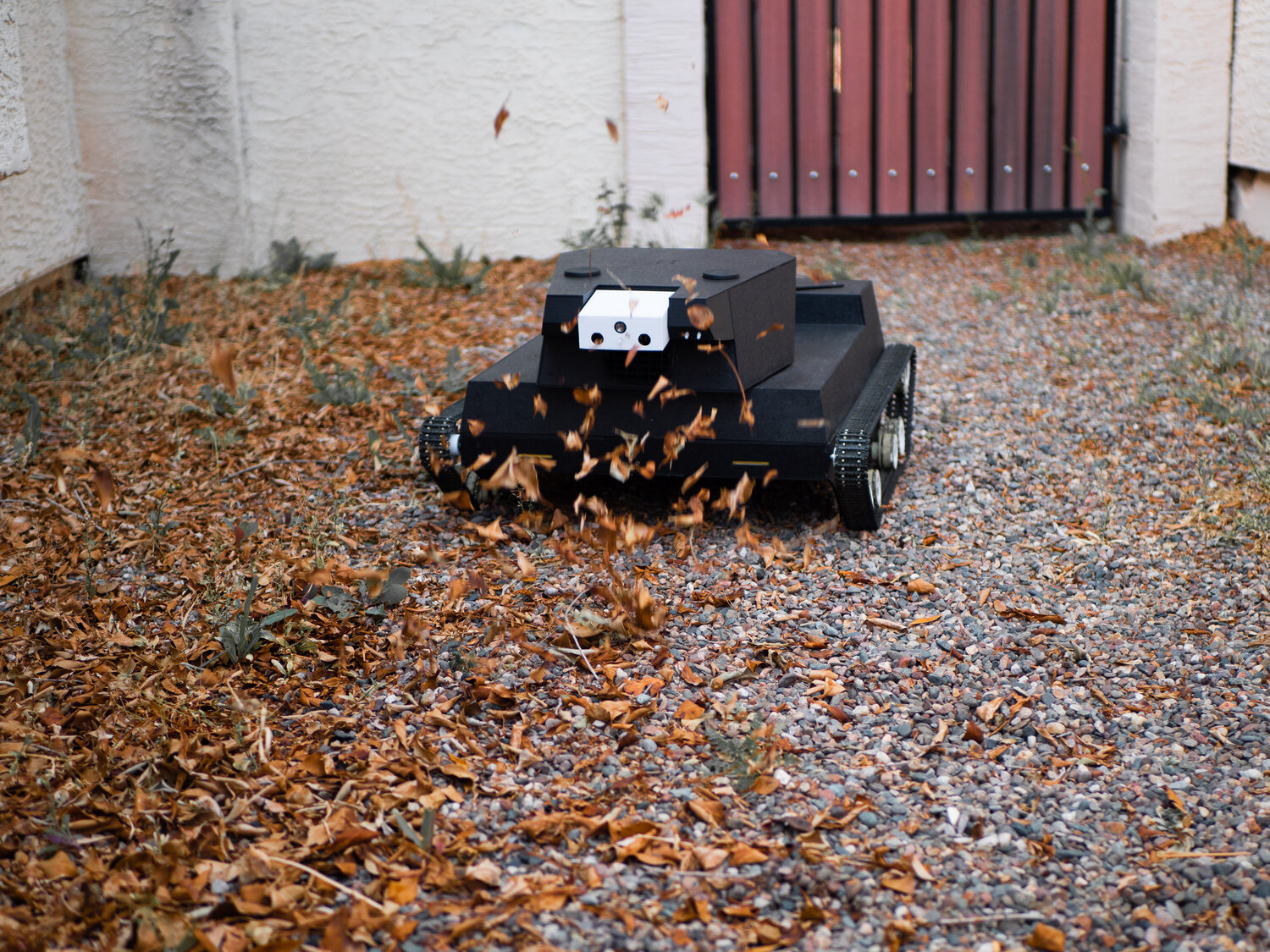 Though I probably wouldn't expect it to bag up your leaves in the fall just yet.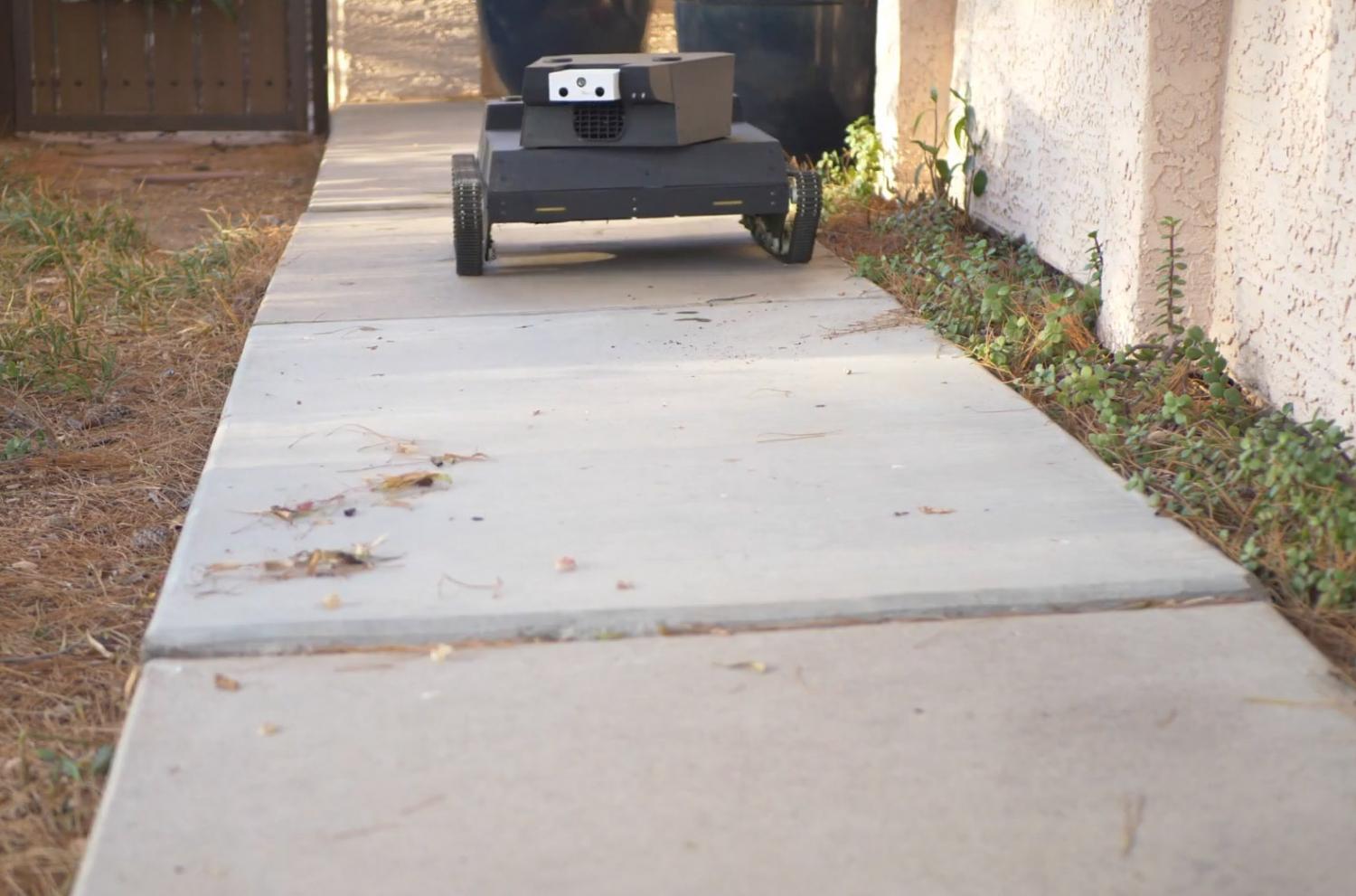 The robotic landscaping robot even comes with a 1 quart tank for holding and dispensing weed killer.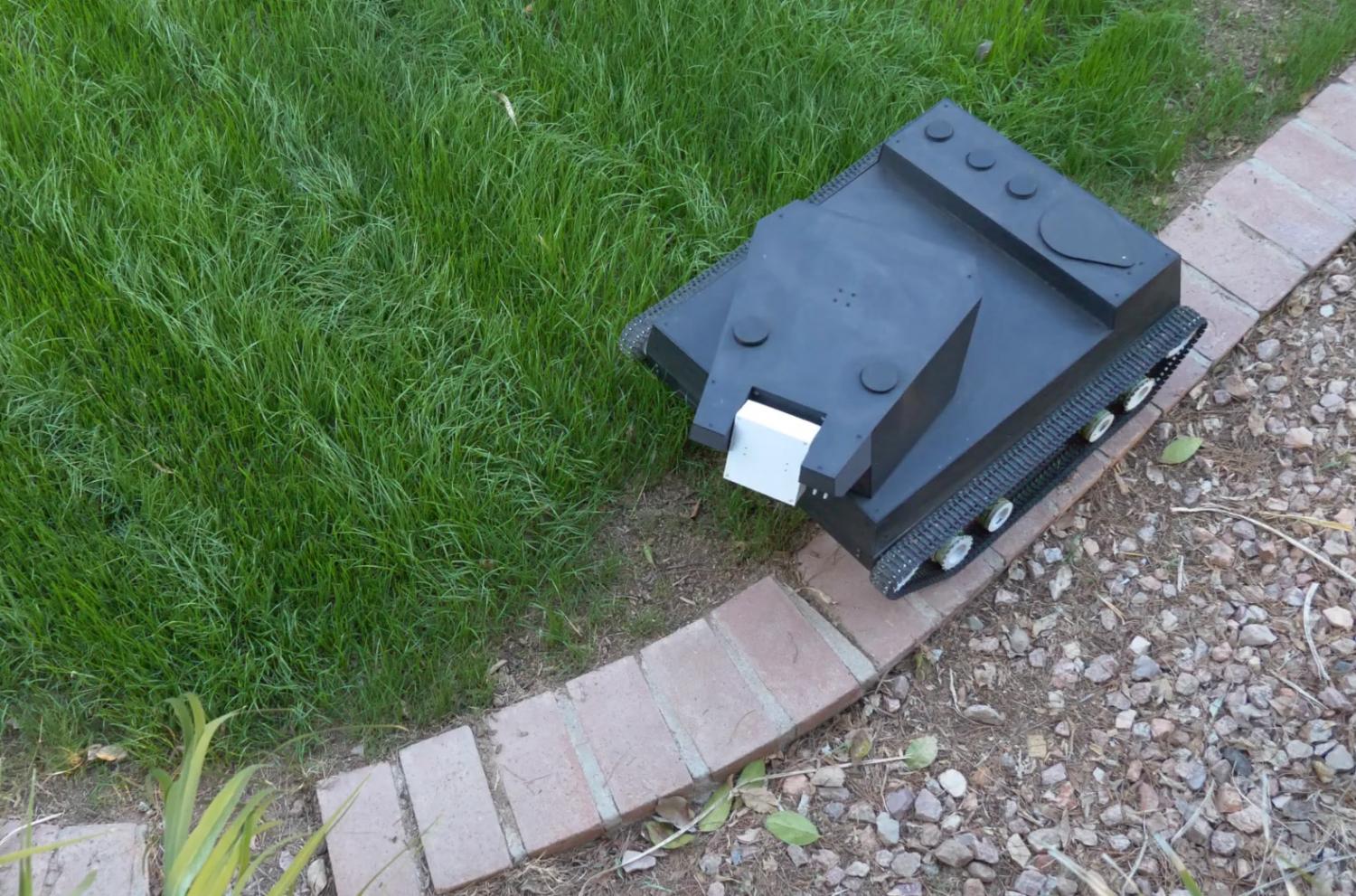 This way as it's doing it's normal duties in your yard and it comes across some weeds, it can spray the weeds with weed killer with pin-point accuracy. They also state that this can "save up to 90% of chemicals compared to conventional large scale spraying".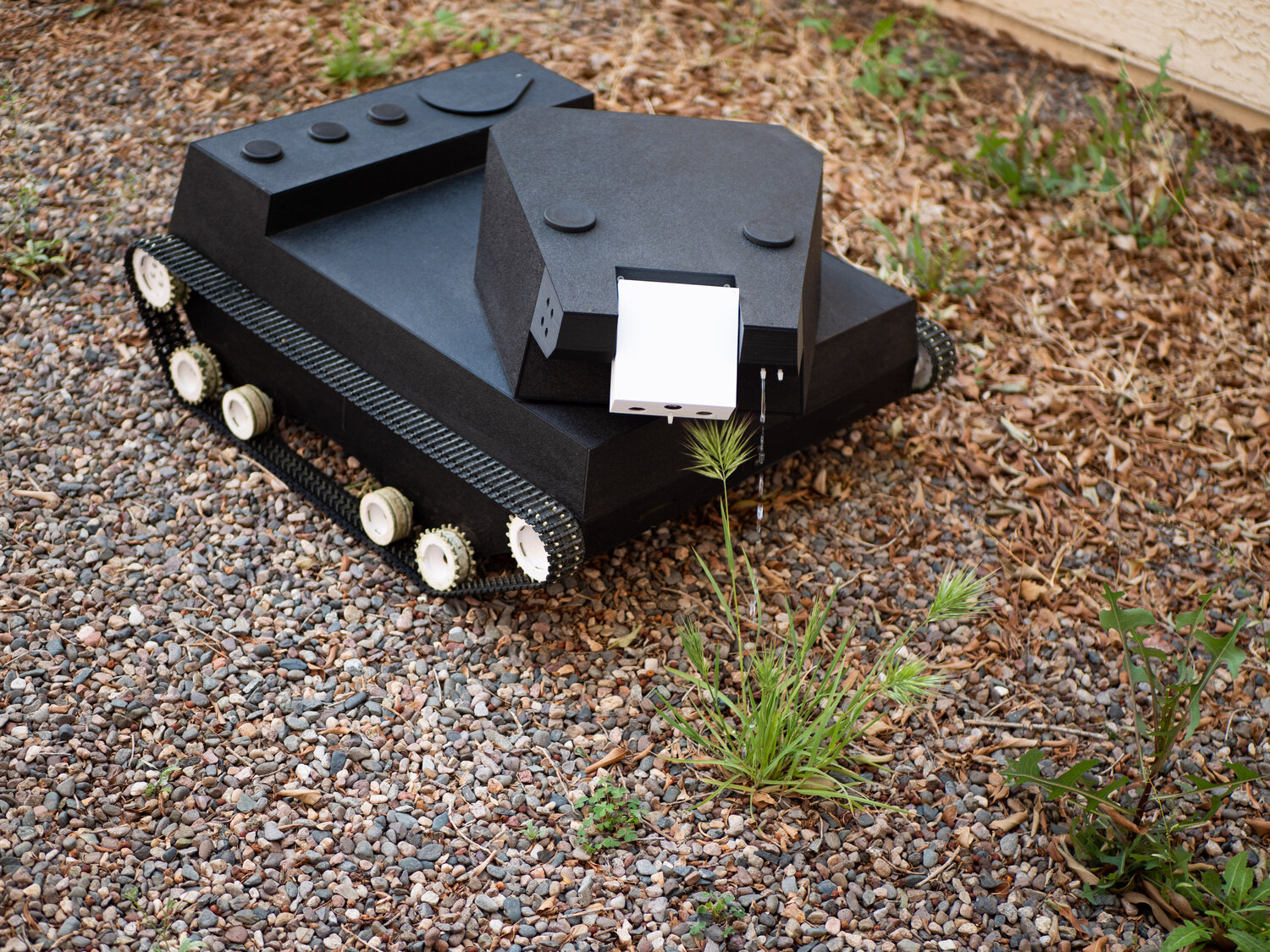 The Yardroid will even take care of your pest control by spraying birds, squirrels, rabbits, cats, etc with water to prevent them from eating seeds, or leaving behind messes!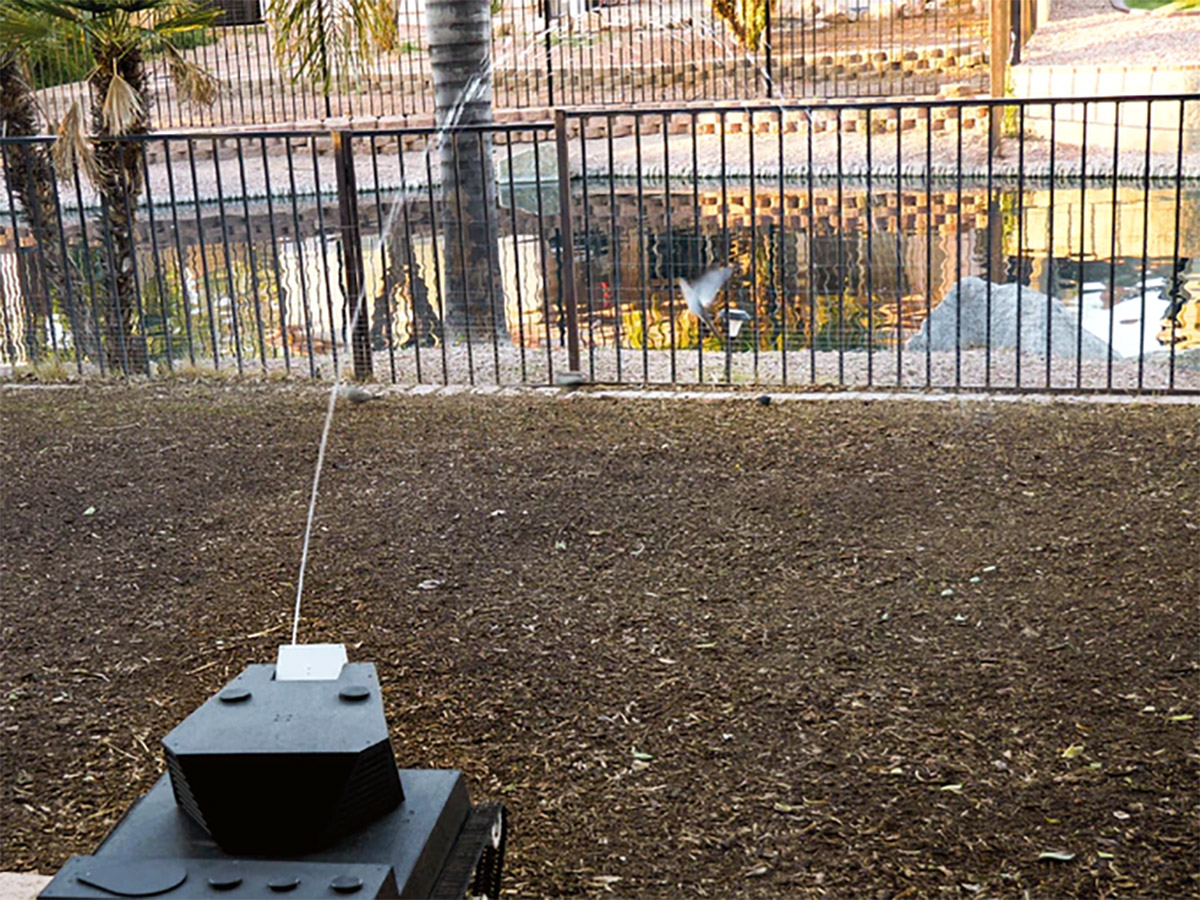 Large insects and creepy crawlers will also get a spray down when met with the Yardroid using it's main water gun!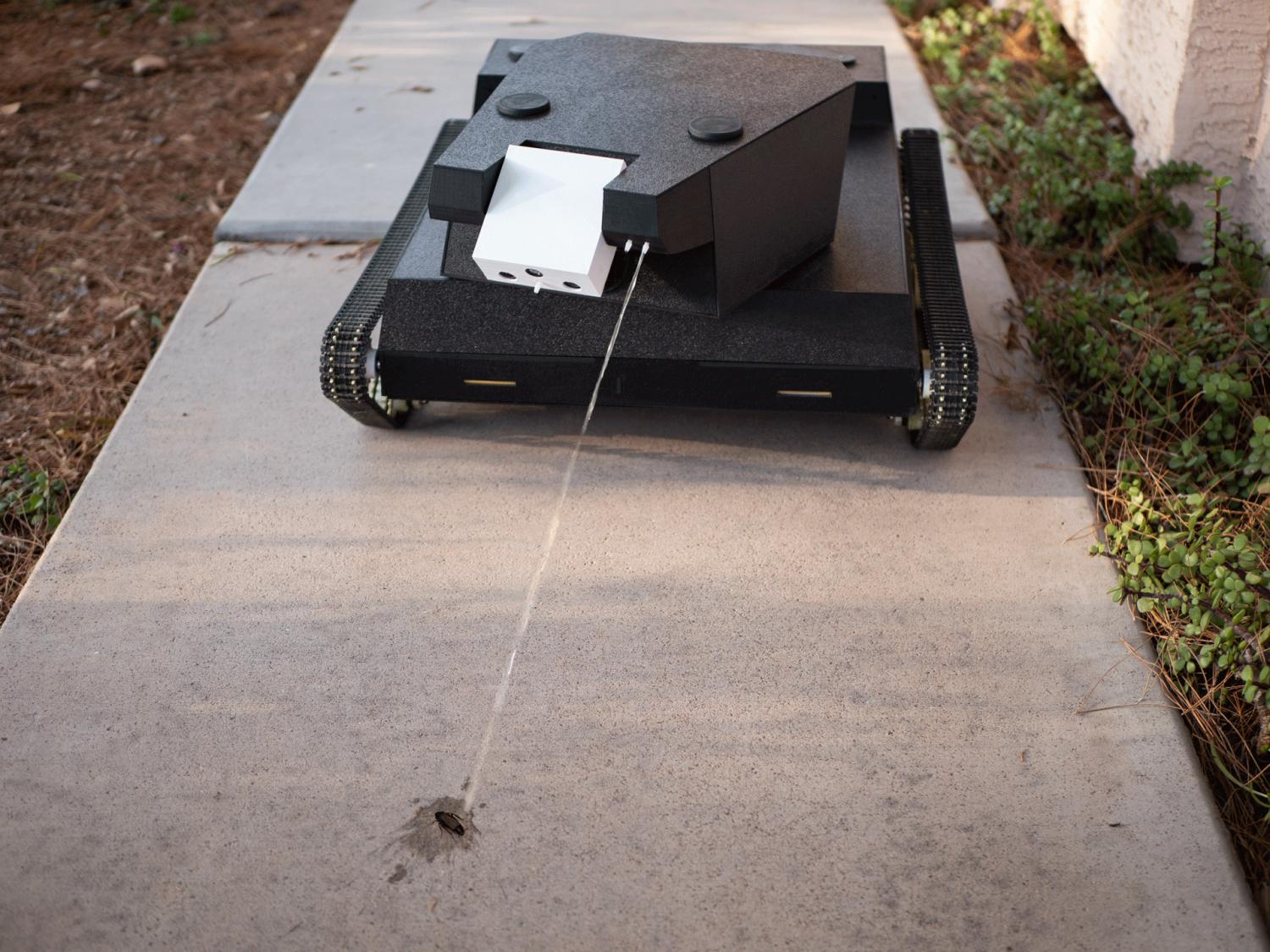 The Yardroid lawn robot even works as a home security safeguard, as it not only warns you of an intruder with a message to your phone, but it'll also distract, delay, and hopefully chase-off would be intruders with a spray of water. An optional snow plow attachment turns the Yardroid into an autonomous snow plow! Although it can't plow too much snow, it can help keep critical areas clear of snow by repeatedly plowing during snowfalls.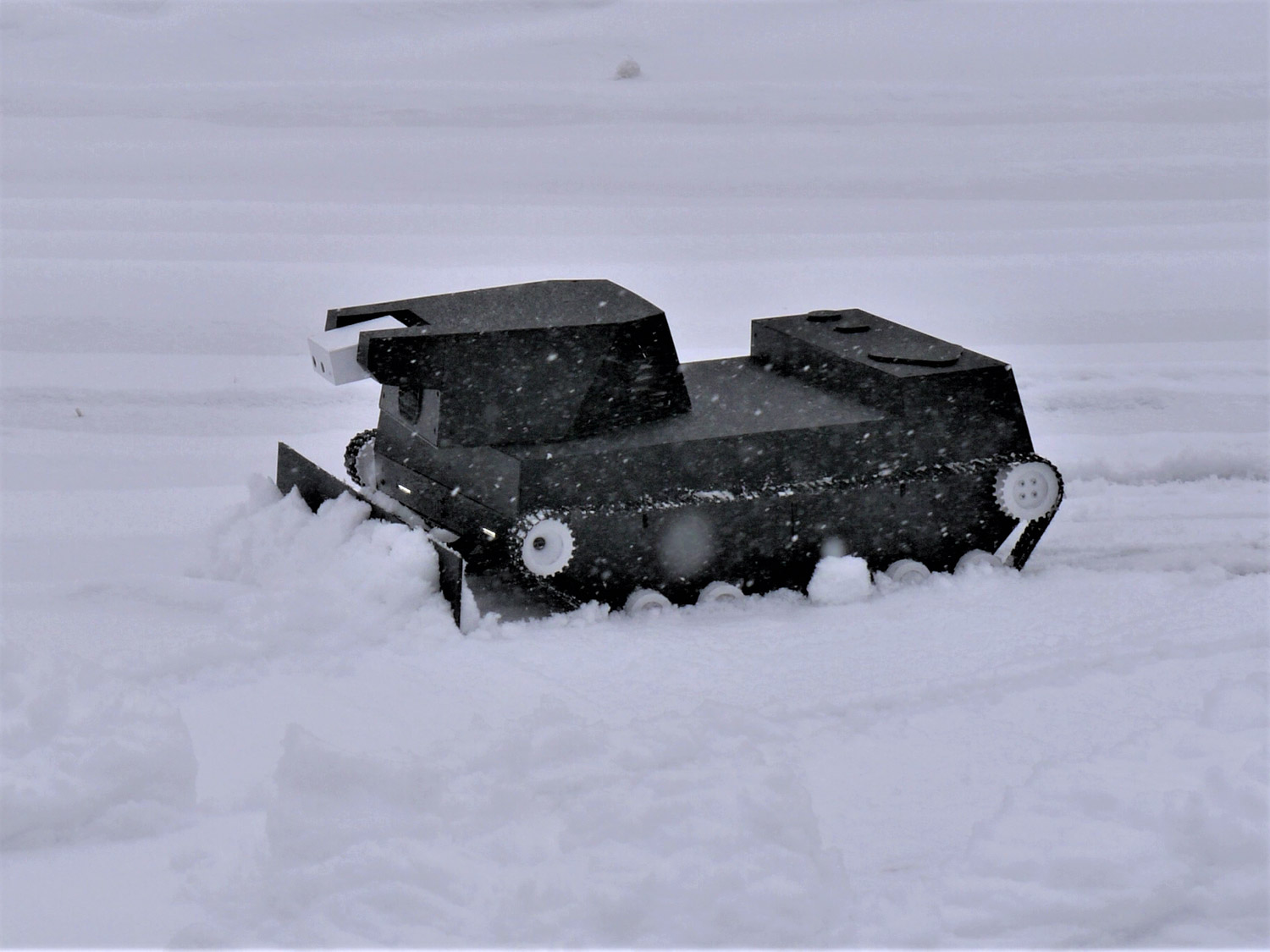 The Yardroid lawn robot is powered by a 12V, 150 Wh internal battery, and it'll automatically go back to its base to charge when the battery reaches a critical low level of charge.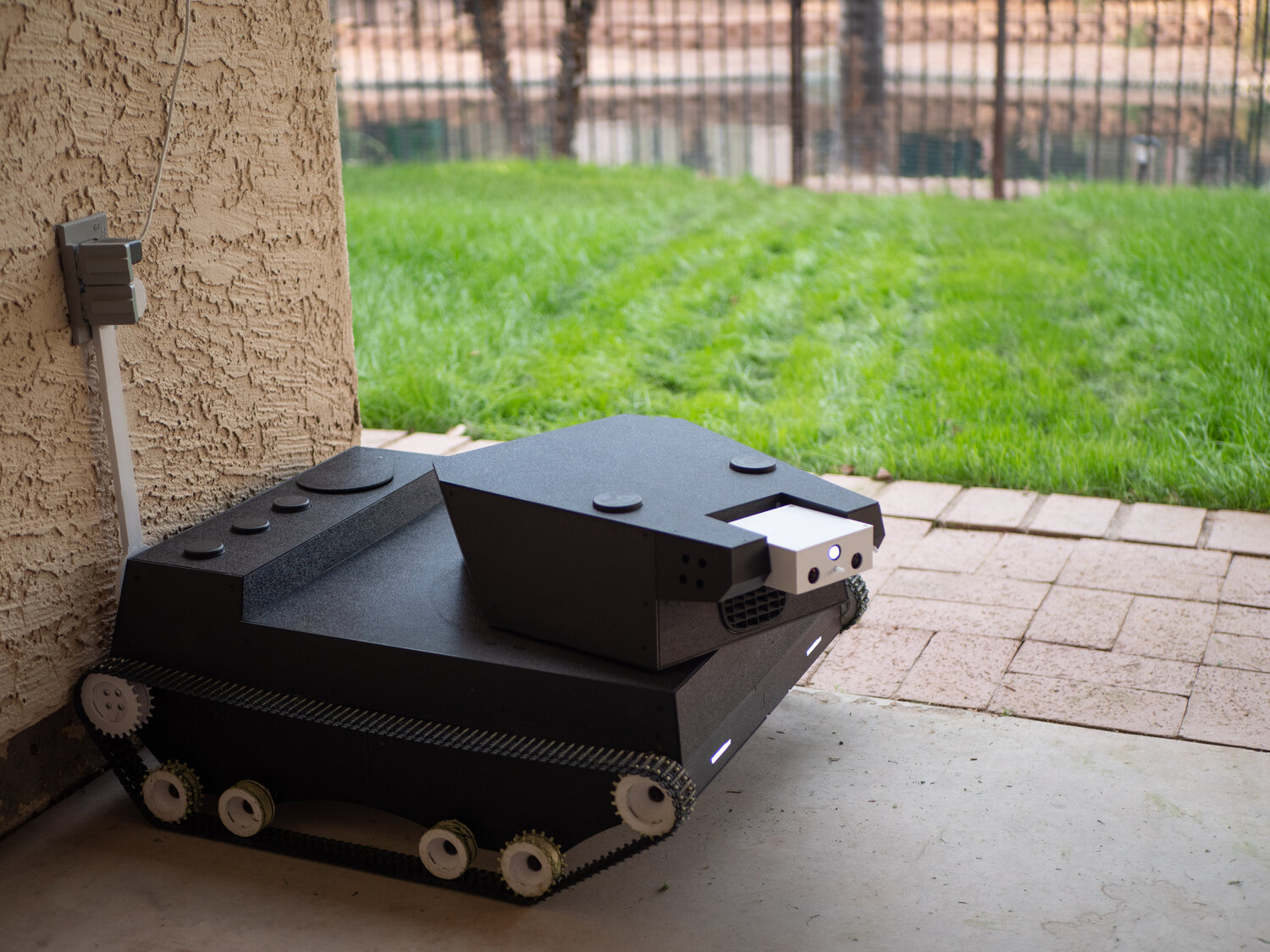 The robotic landscaping gadget can also act as a fun companion and toy for your kids to play with on a hot summer day by acting as a mobile water cannon!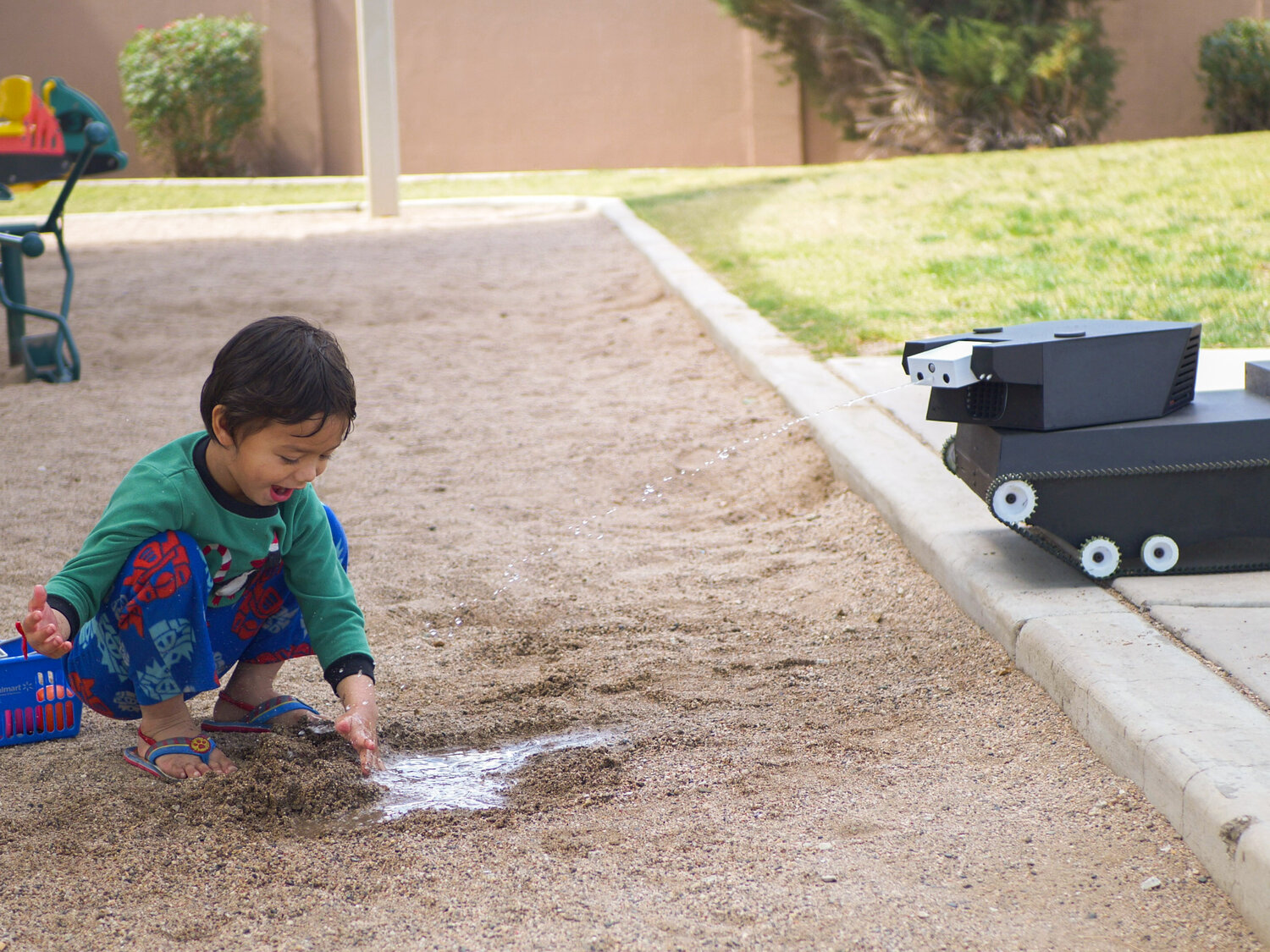 The Yardroid can reach speeds of up to 2.5mph, and has a 7 mile range on a full charge of battery!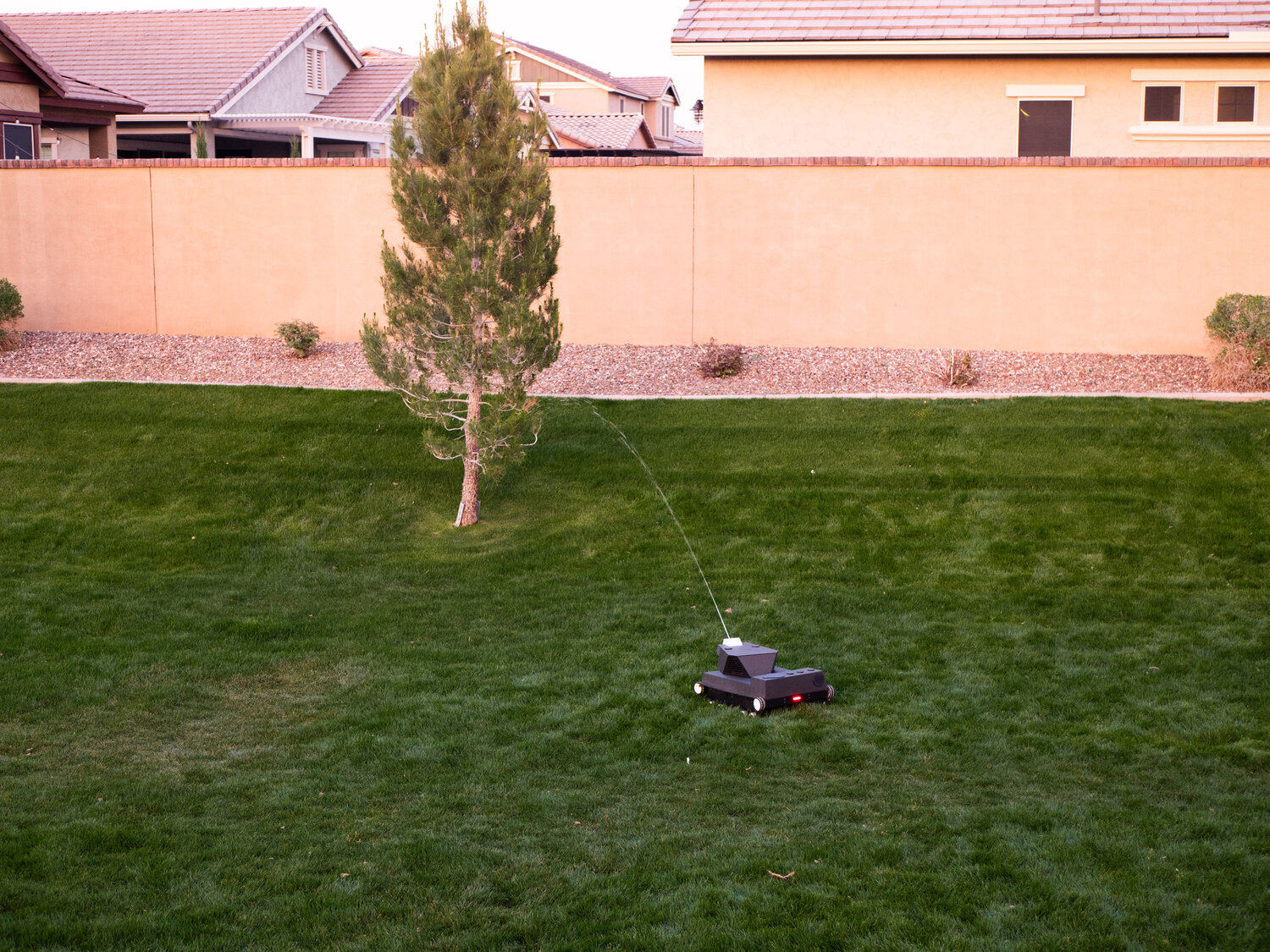 The Yardroid has been in development since 2018, and is scheduled to start selling the robotic yard worker sometime in 2021. You can reserve one on Kickstarter, or on their website.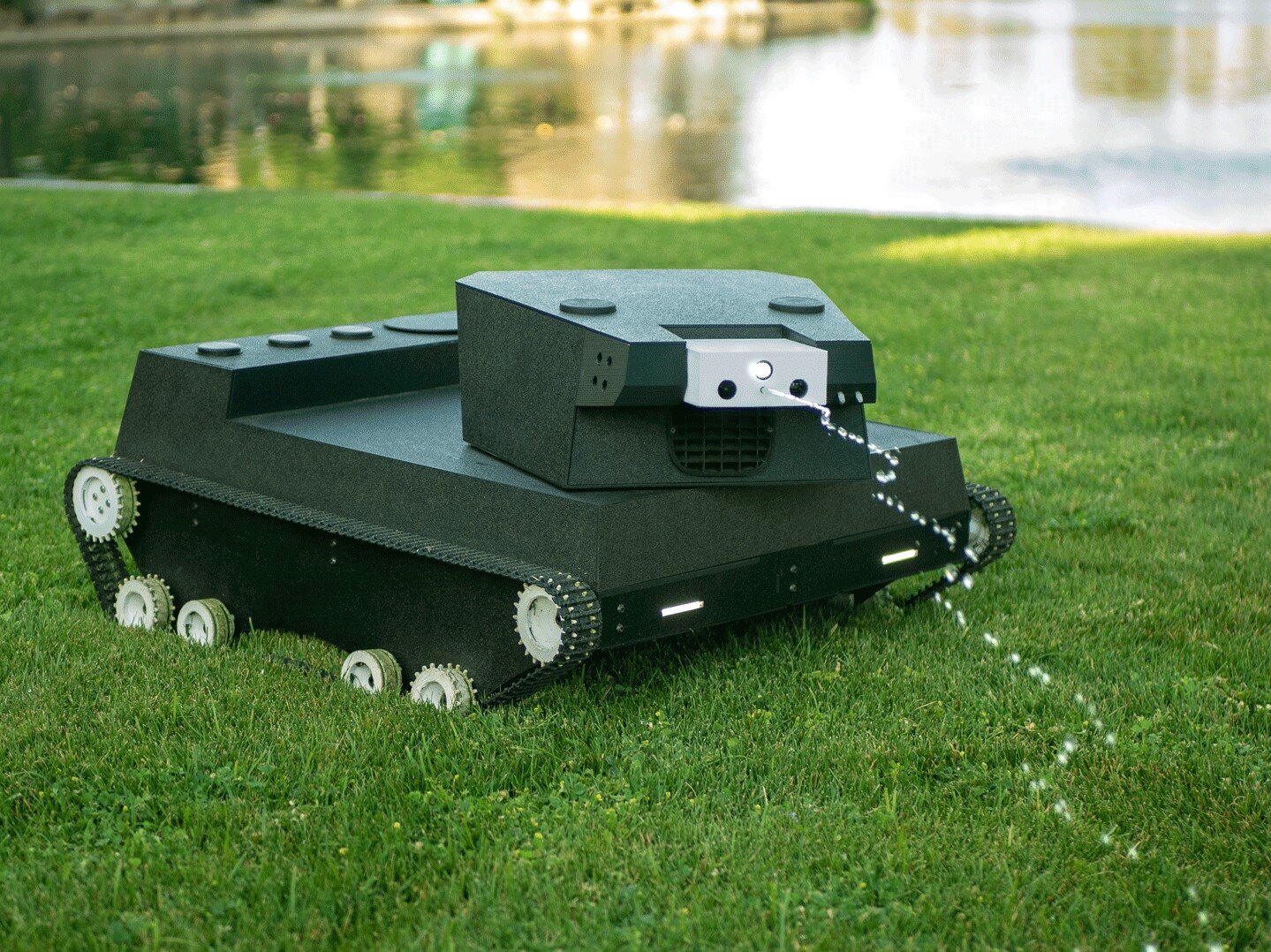 Check out the Yardroid robot lawn mower and landscaping gadget in action via the video below.
Subscribe To Our YouTube Channel