You Can Now Get a 5-Room Cabin On Amazon and It's Surprisingly Affordable
By Ryan on 08/05/2020 10:26 AM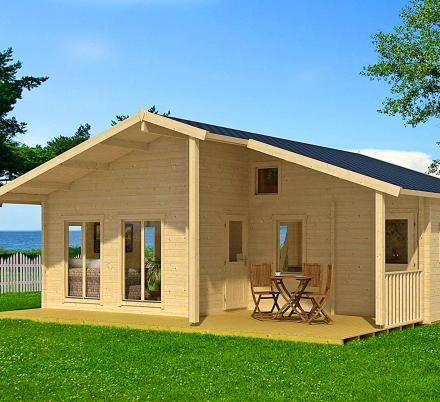 You may remember the pre-fabricated DIY structures we've featured in the past such as the DIY backyard guest house, or the 2 story cabin kit. But now there's a new DIY cabin kit out on Amazon, and it features a massive 5 bedrooms, and it's actually quite affordable given what a real cabin might cost you. It's called the Allwood Avalon Cabin Kit, and it offers 758 square feet of space inside the 2-story structure. If you have some property and are looking for an alternative to a trailer or RV to place on the land, this cheap DIY cabin option might be a good fit for you. Though you can also check out all of their other DIY cabin options here.
You can now buy cars online, so why not homes or cabins as well? That's pretty much what you can do with these Allwood Cabin Kits, except when they get delivered you'll have to put it together yourself, or at least hire a competent handyman or handywoman that can do it. The unique pre-fabricated cabin kits are a great alternative to tiny homes, trailers, campers, or RVs.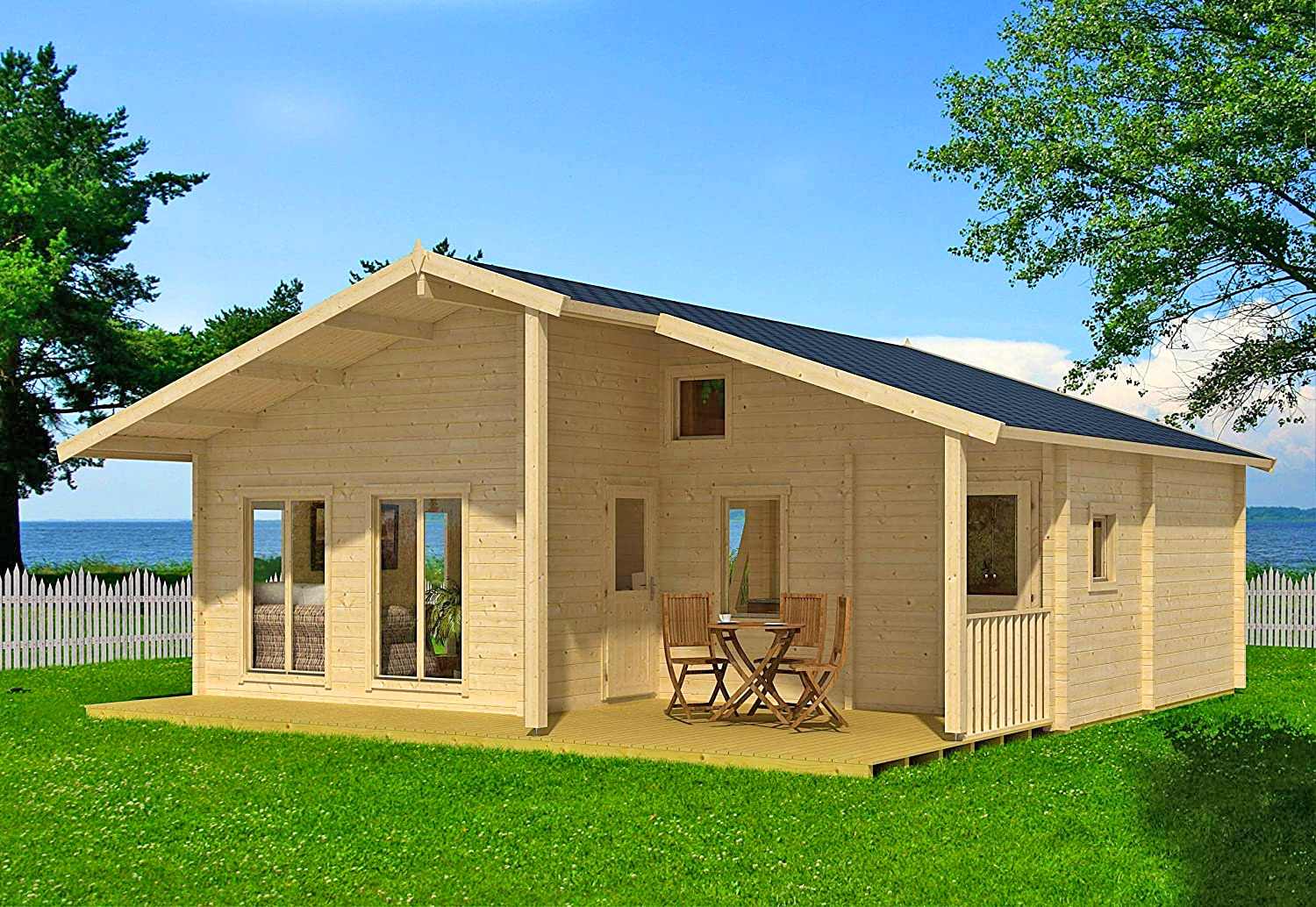 Although the DIY cabin kit is no mansion, it does offer ample space for your general cabin needs. There's 540 square feet of space on the lower level, with an additional 218 square feet of space in the upstairs loft area where there's a bedroom. The unique DIY cabin features a front porch area for relaxing outside, a generously sized living area that can be split up into two separate areas for relaxing, a separated bedroom on the main level along with another upstairs in the loft area, as well as a little kitchen area on the main level. A bathroom is also on the main level, though you'll need to go out the porch to get in and out of it.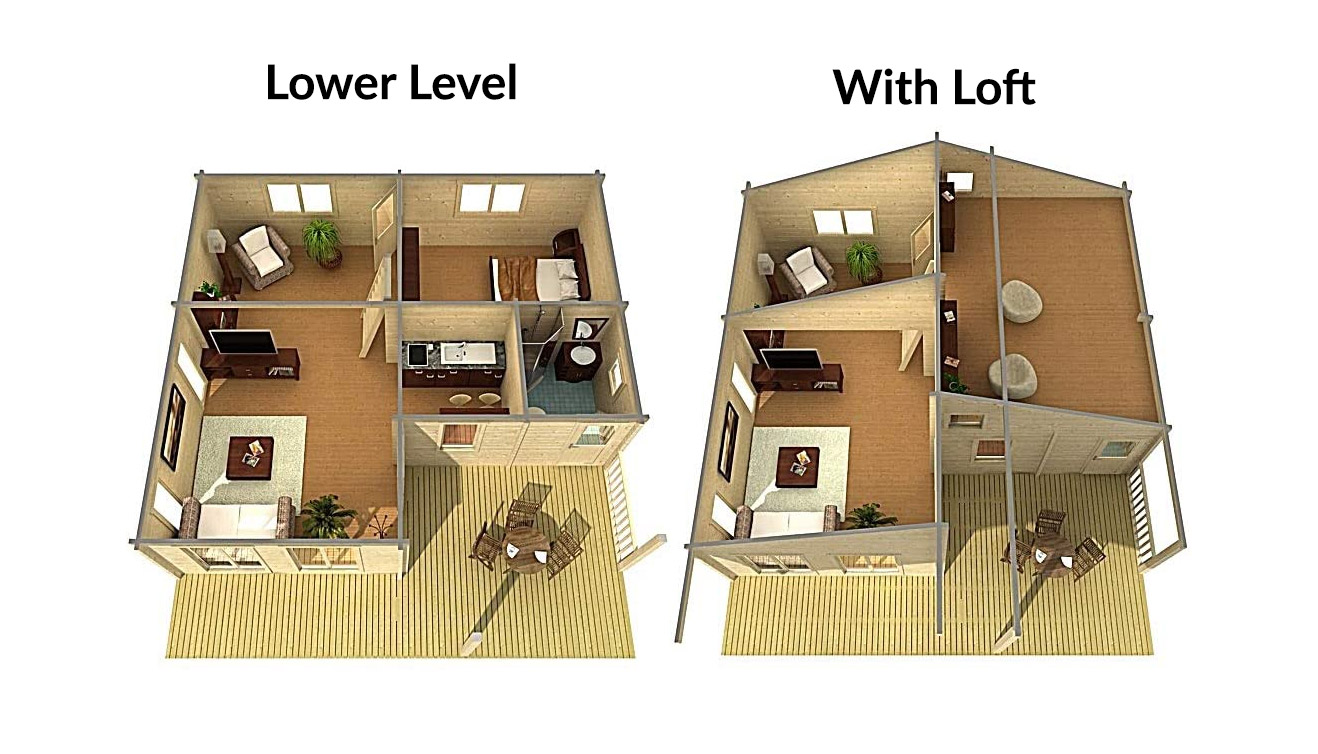 The cabin kit comes with everything you'll need to put it together (other than the roof shingles and foundation materials), and is said to take 2 adults 1 week for assembly. It comes with simple step-by-step directions that come with the kit, though if you don't have the skills to put it together yourself, you could always hire a company to do it, or find a handyman.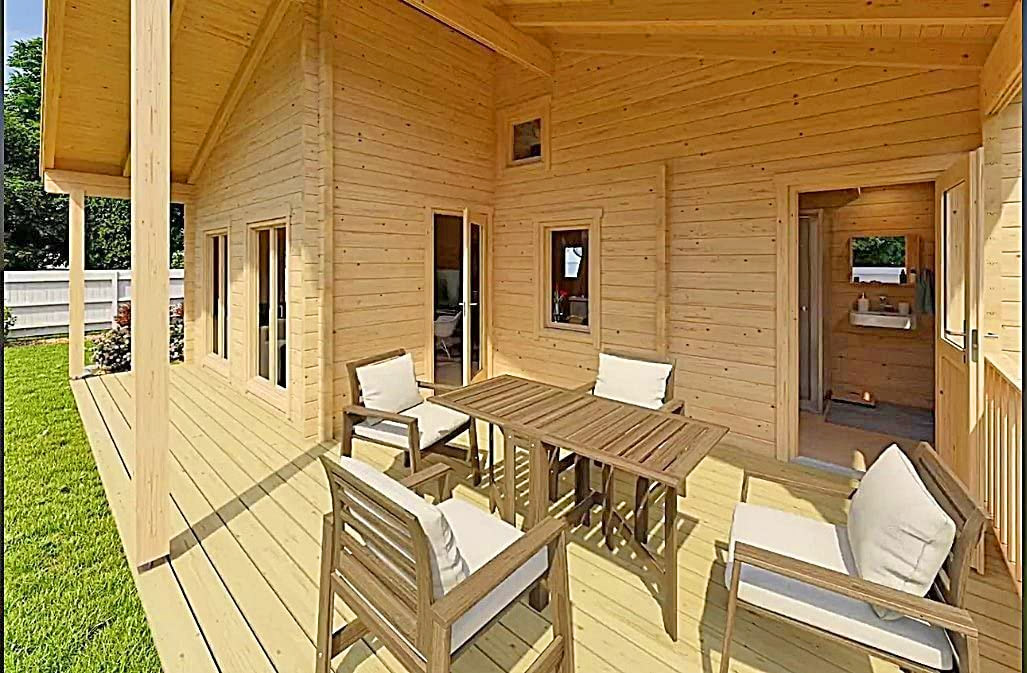 The Allwood cabin kit is made from Nordic wood, which comes in a finished or natural color, and it can also be painted on both sides to customize to your liking. The cabin will have 8 foot 2 inch high walls with a ridge height of 12 feet 11 inches. You can choose between double or triple pane glass for the windows and doors, and it can withstand up to 120 mph of wind, and can withstand up to 46 lbs per square foot of snow capacity on the roof.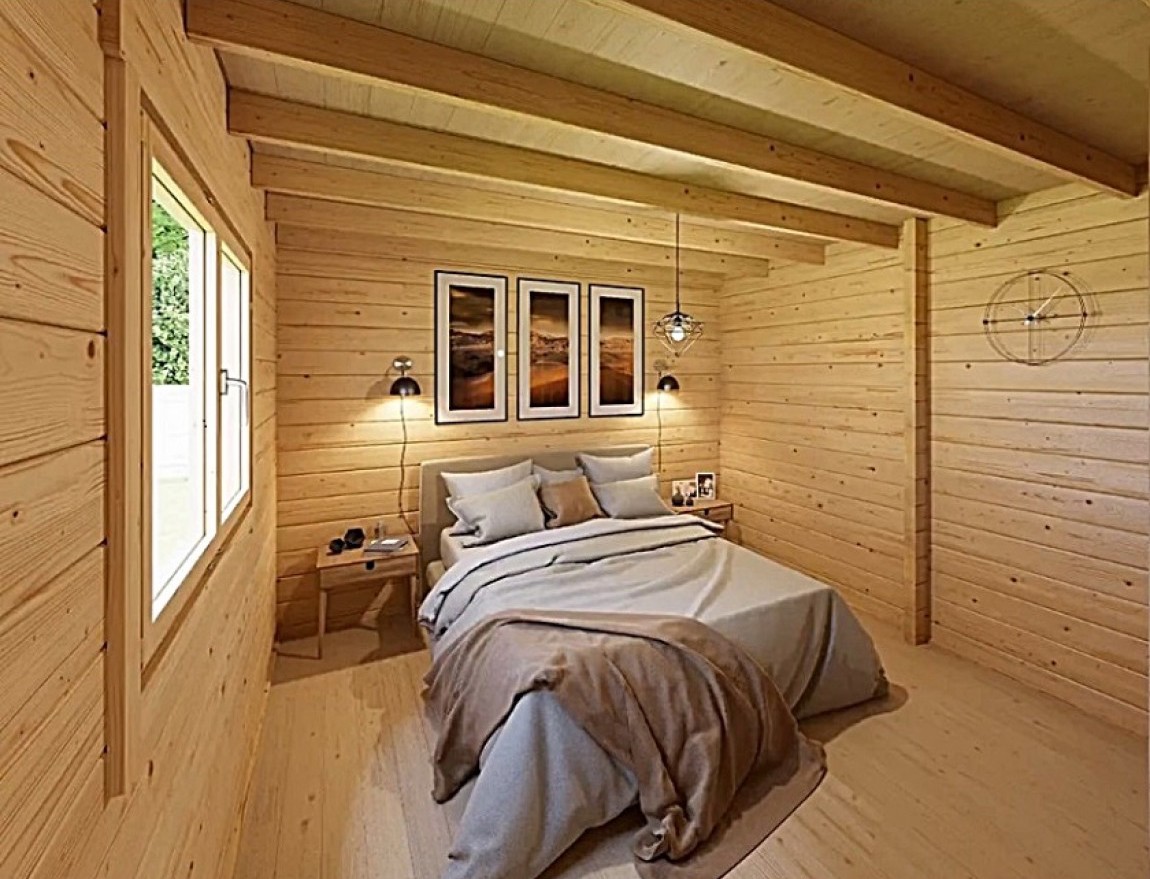 The main living area features a ladder that goes up to the loft area where the second bedroom is located, though you can opt for a spiral staircase if the ladder isn't your style.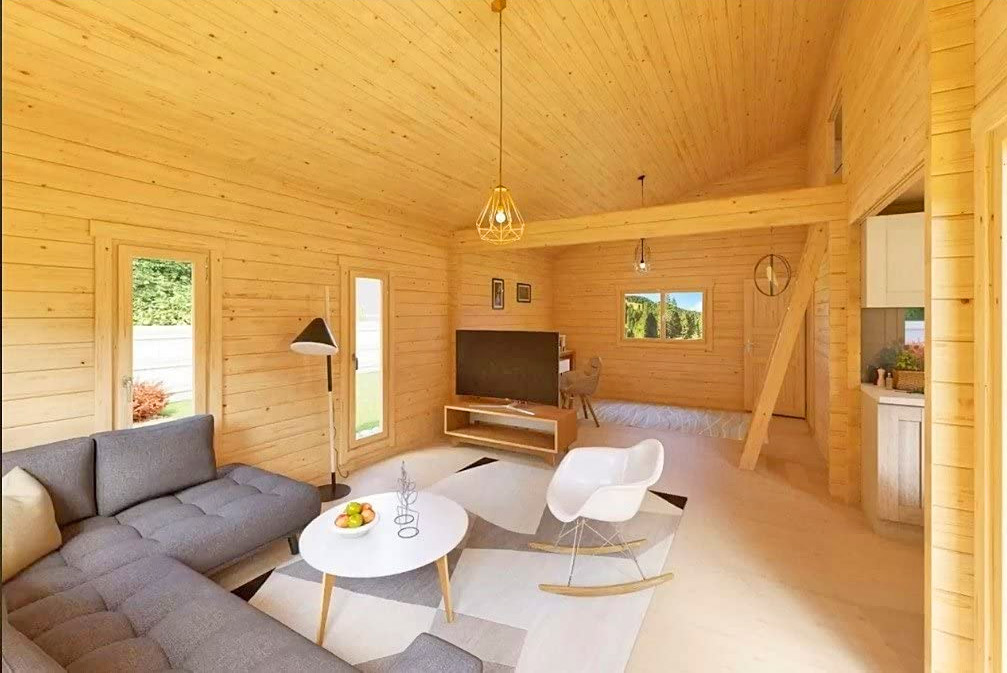 Here's an image of the loft area inside the DIY cabin. Notice the slope doesn't quite allow for use of the entire room, but chances are you'll just be sleeping up there anyway.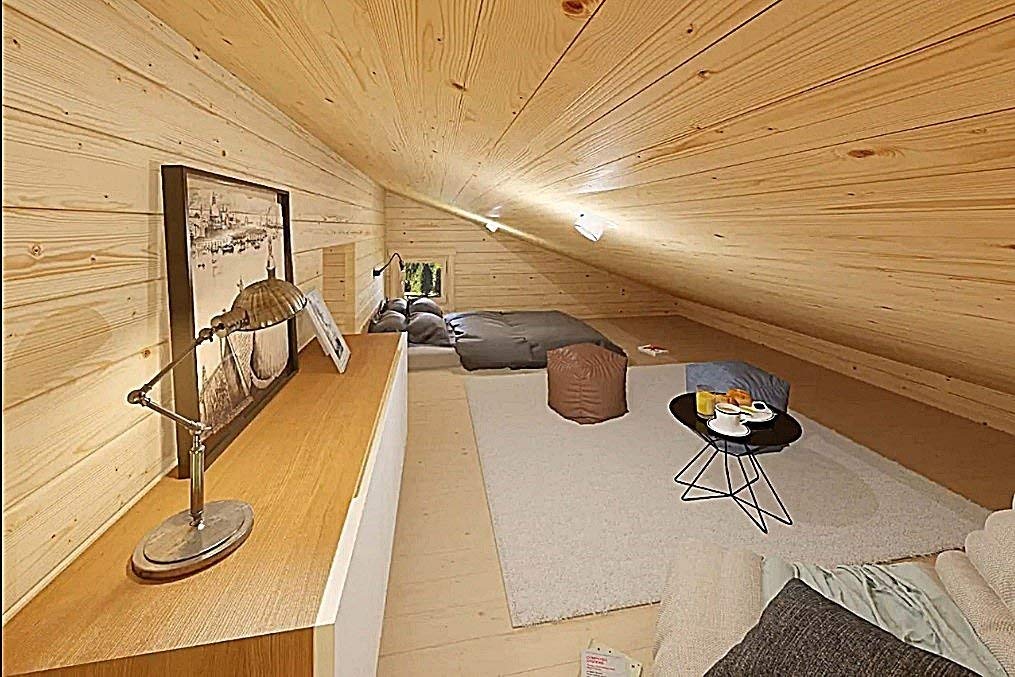 The bathroom inside the DIY cabin kit is like you're own mini spa with a standing shower, toilet, and sink.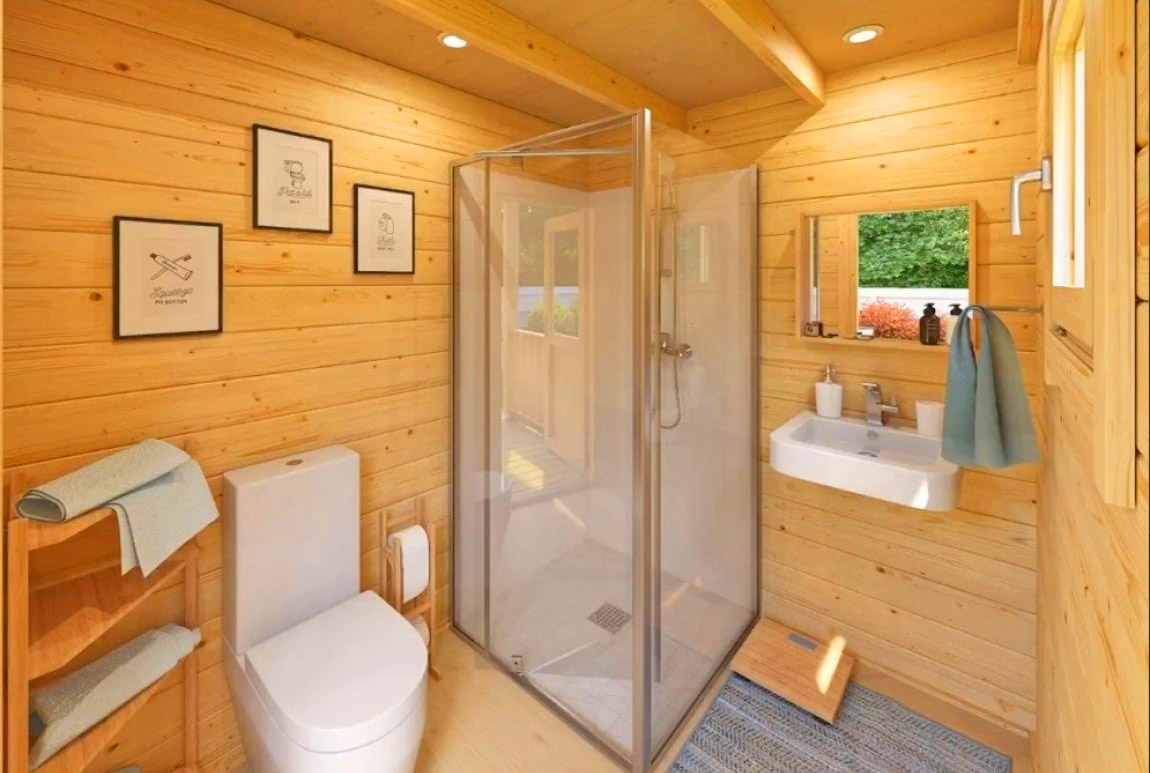 Check out the Blueprints to both the lower and upper level below.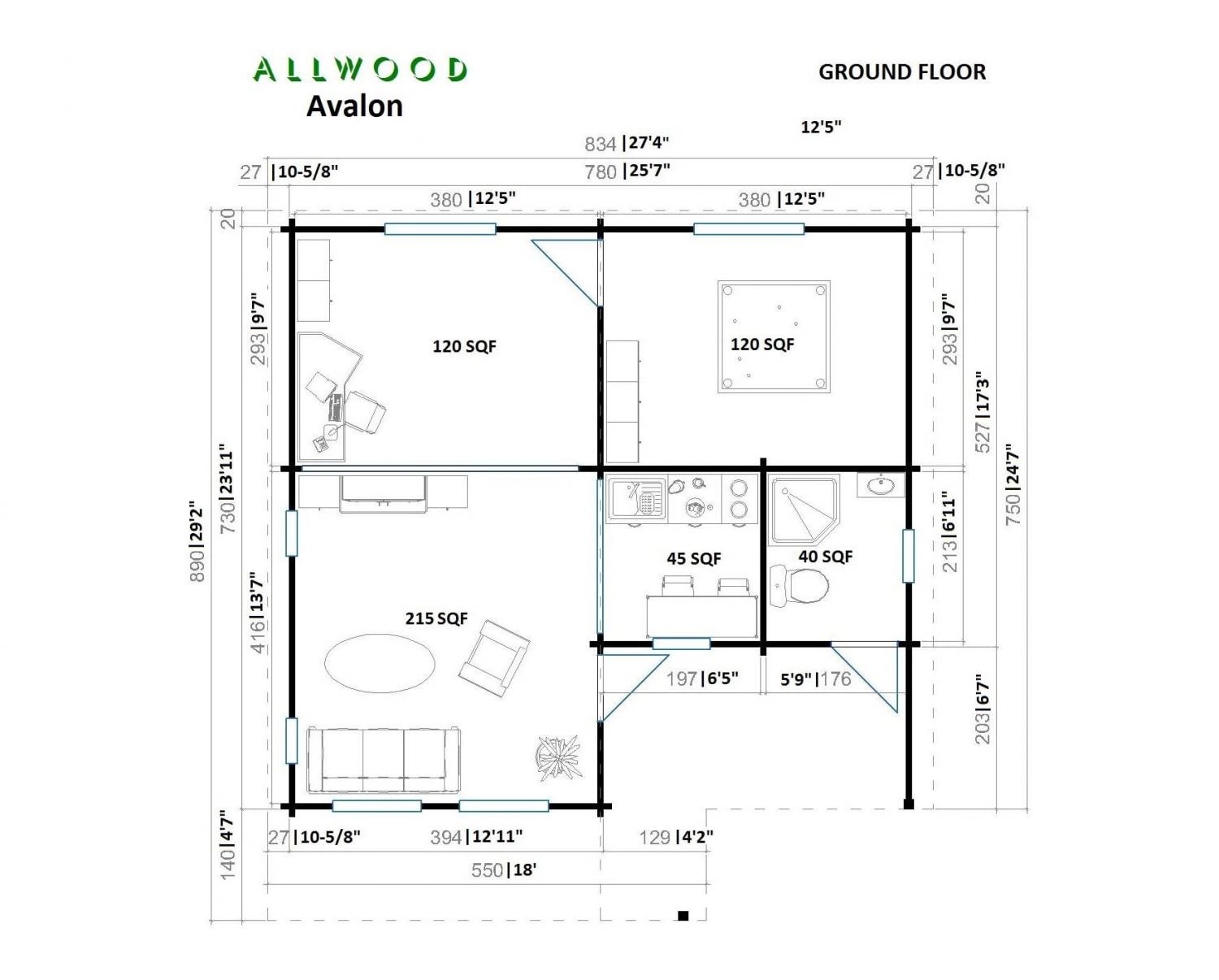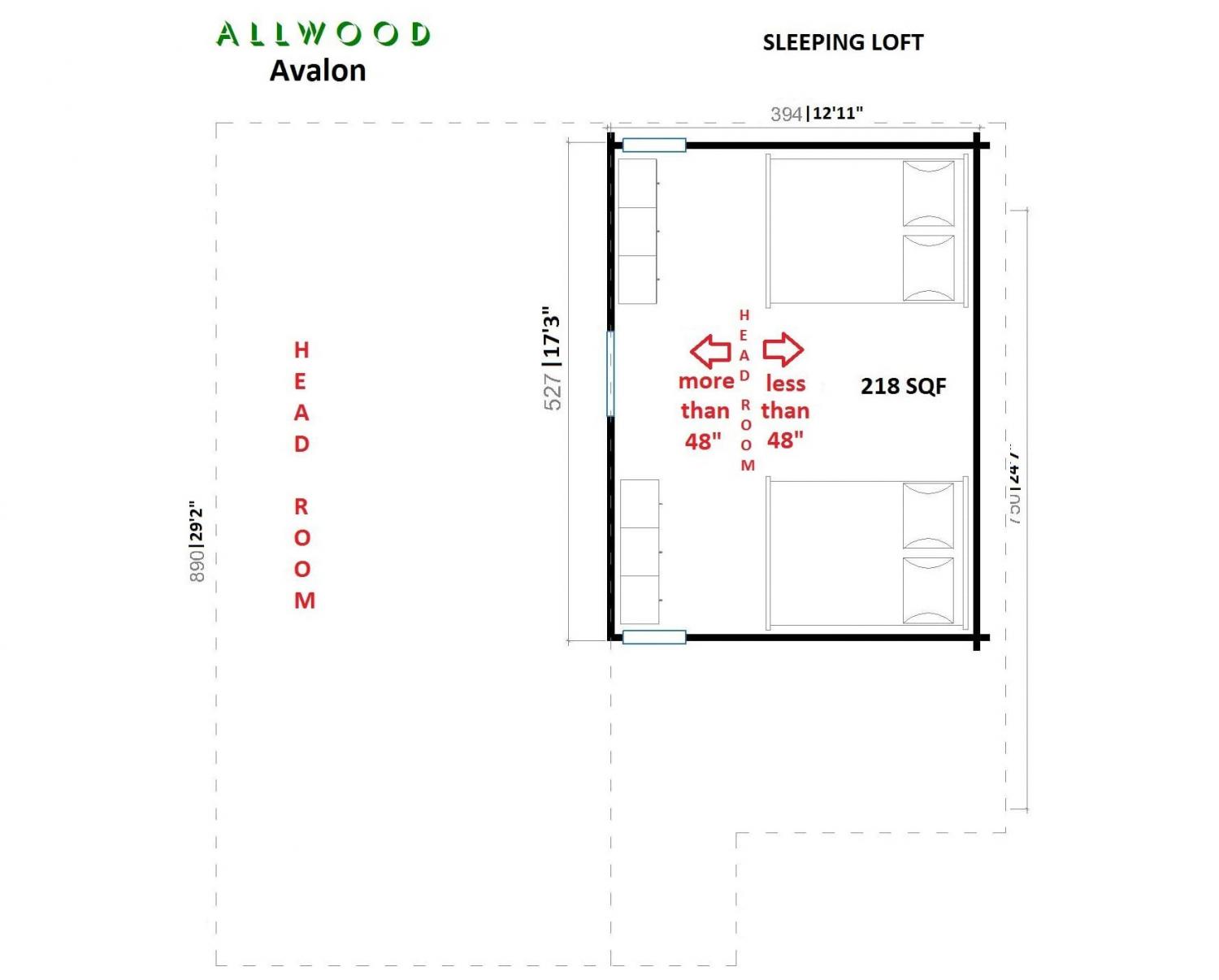 Here's an image of the ladder replaced by a staircase to get up to the loft area, along with an image of the plumbing hookup area.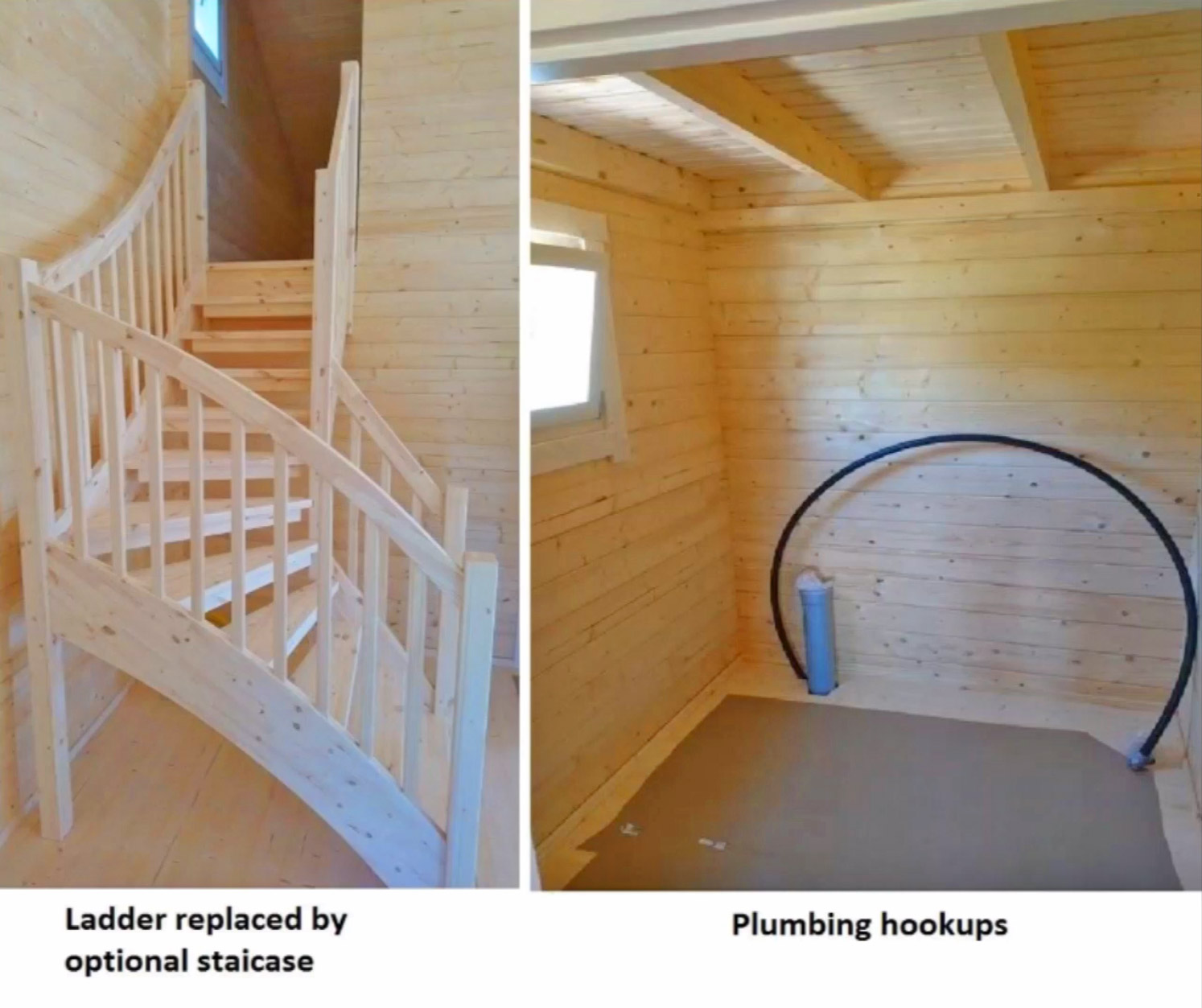 Check out a few of the other DIY cabin kits we've featured below: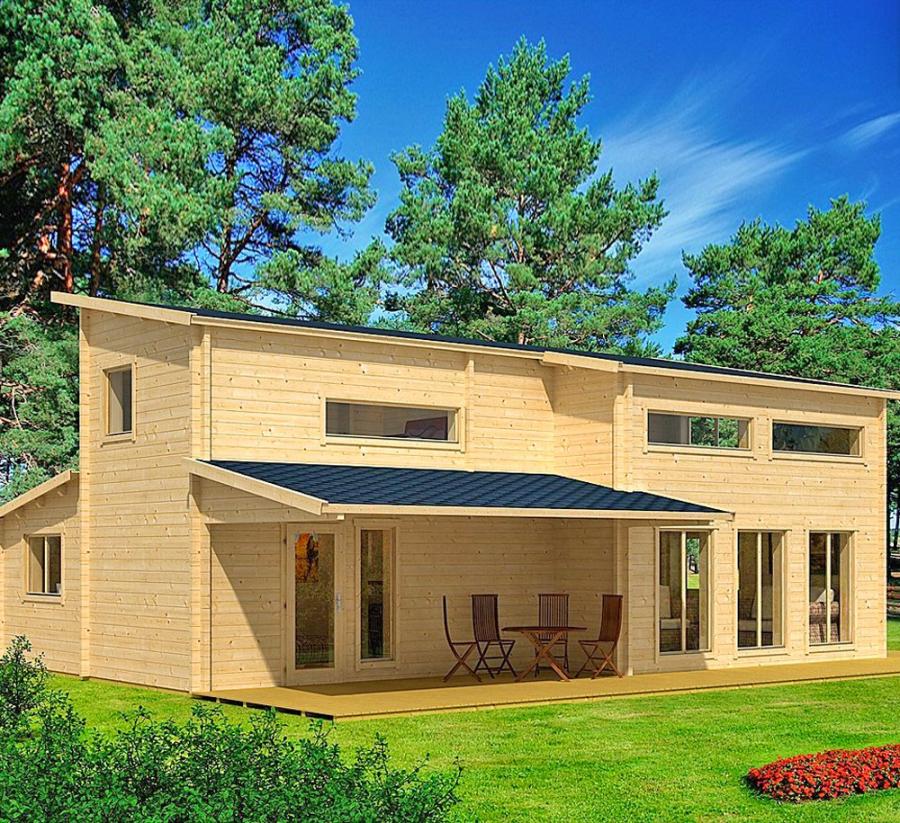 MORE INFO ON THIS ONE HERE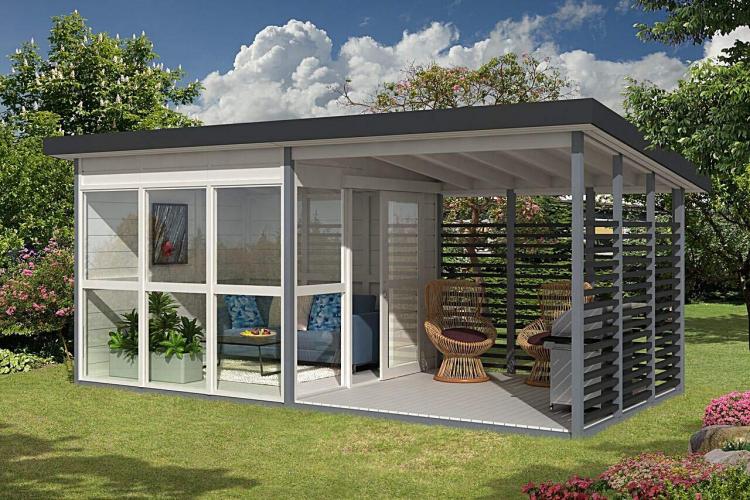 MORE INFO ON THIS ONE HERE
Check out a similar DIY cabin being put together in action via the video below.

Subscribe To Our YouTube Channel