This Dino-Themed Airbnb Features Giant Dinosaurs Built Into Each Bedroom
By Ryan on 08/25/2022 1:09 PM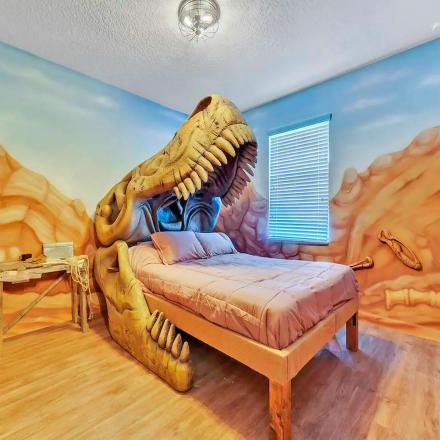 Whether children, paleontologists or otherwise, people who love dinosaurs can appreciate things in a way that few others can. Simply put, dinosaurs are really old and really big, which instantly boosts their cool factor by a lot. But humans who love them also benefit from the cool factor of these ancient reptiles, just because it shows they can appreciate a huge, incredible life form that no longer exists!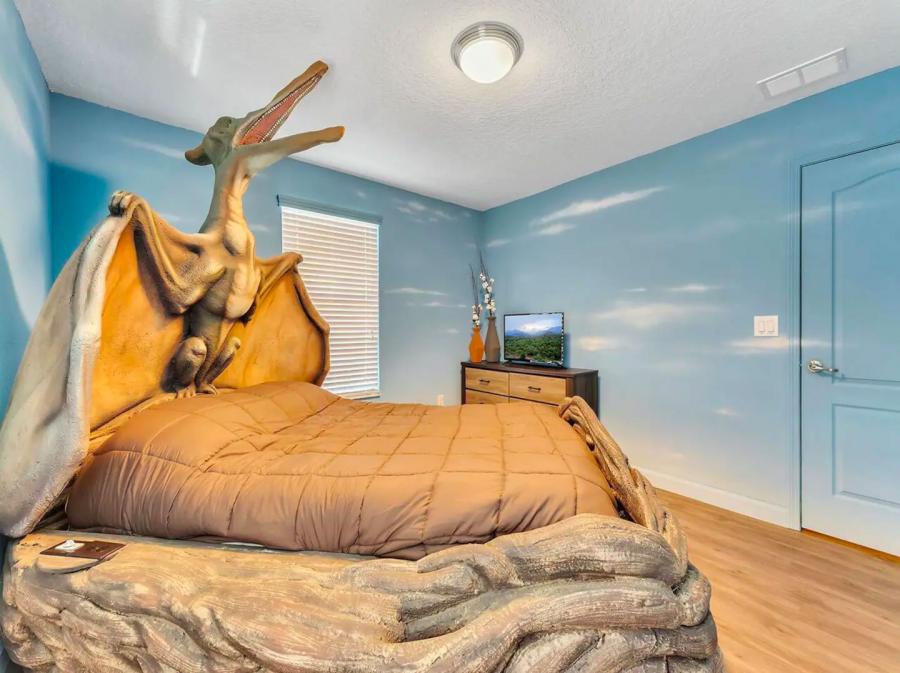 Credit: Loma Homes
If you're one of the people who loves dinosaurs or you know someone who is, you're going to go absolutely cretaceous when you read about this next feature: a dinosaur-themed Airbnb near one of the most popular amusement parks in the U.S.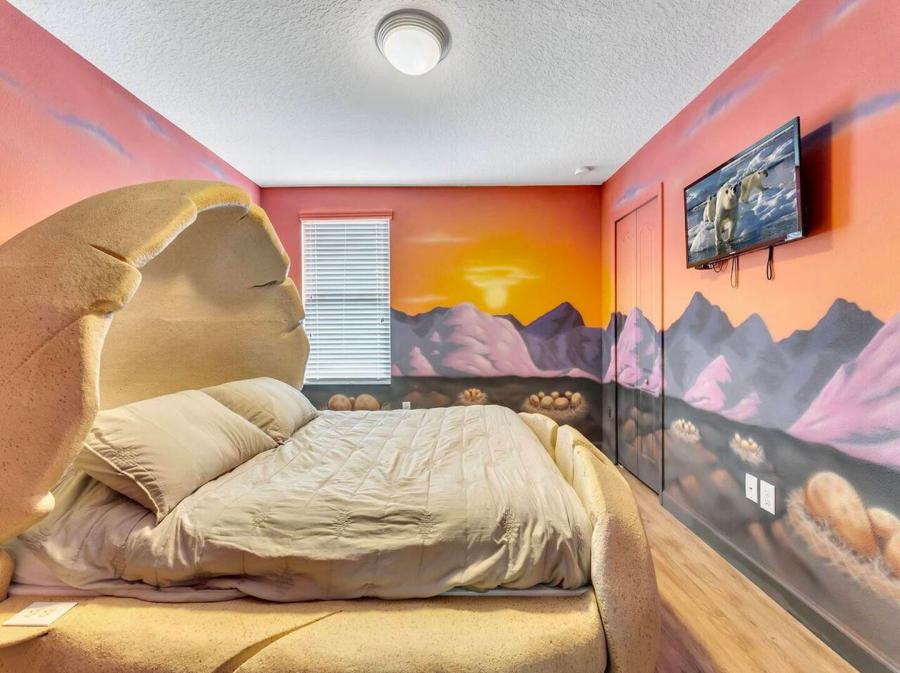 Credit: Loma Homes
This Raptor Retreat Airbnb hosted by Jeff at Loma Homes has eight incredible dinosaur-themed bedrooms to stay in, making it perfect for families and large groups who want to get Jurassic! It's located in the town of Davenport, Florida.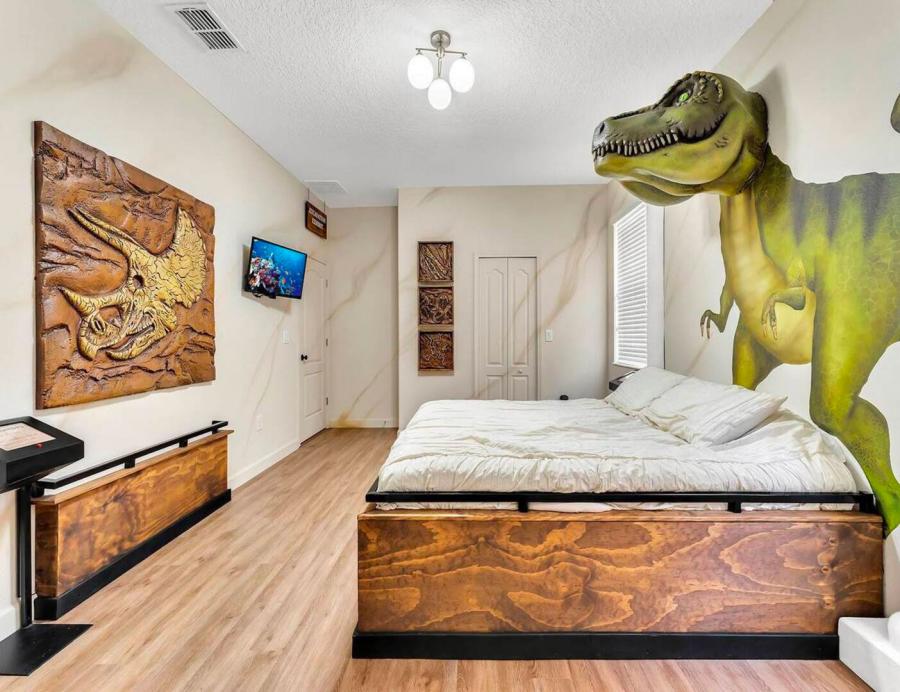 Credit: Loma Homes
Just a 30-minute drive from Disney World, this is the perfect destination for anyone heading down to Florida who wants to add some dinosaurs to the mix.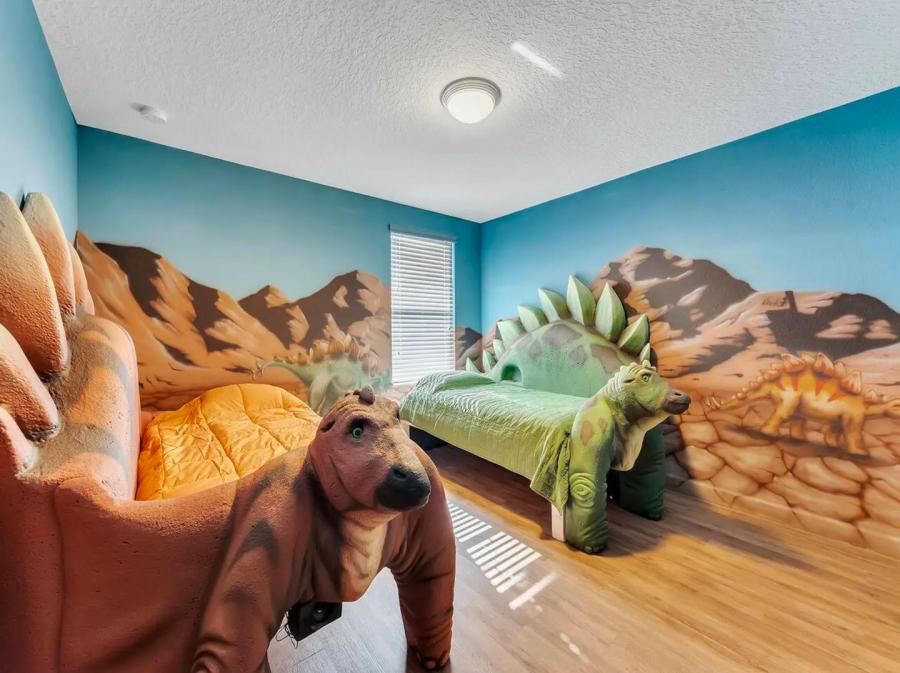 Credit: Loma Homes
The eight-bedroom dino-themed Airbnb can sleep up to 16 people, with each room themed with a different dino vibe.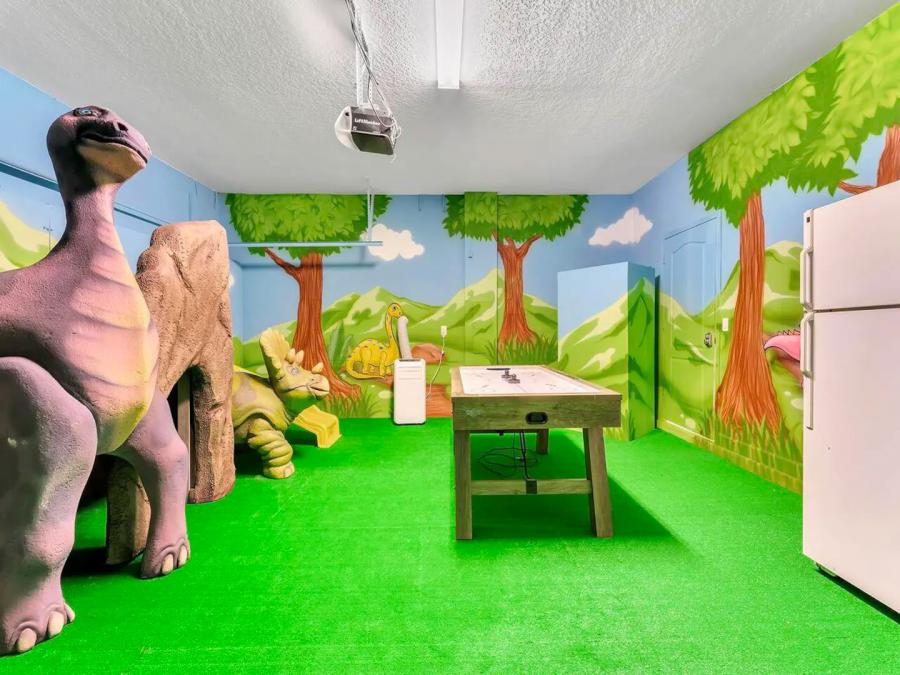 Credit: Loma Homes
It also has a huge common room that's less dino-themed, so you can take breaks from the experience if you need to.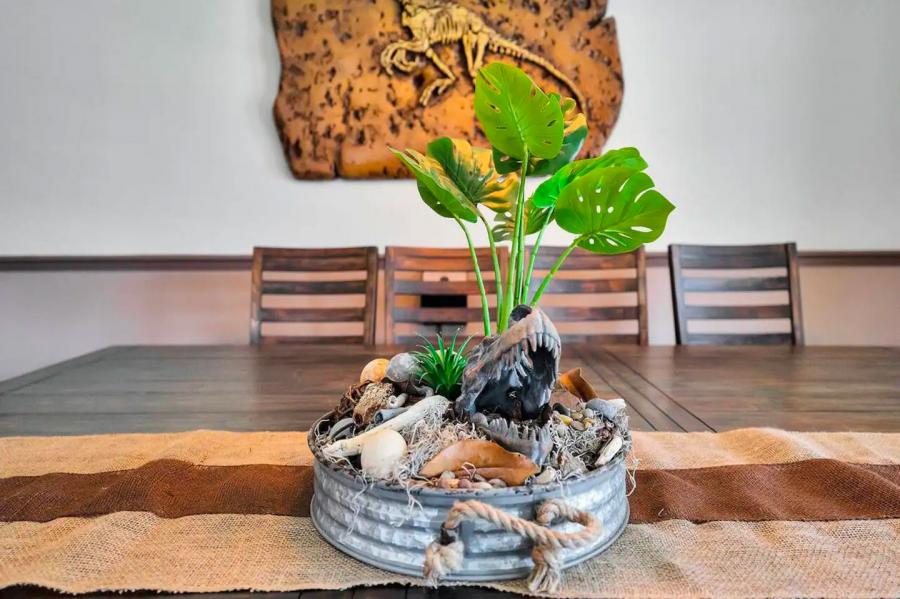 Credit: Loma Homes
The dino Airbnb's common room has a couch, a matching chair, a coffee table, a television, a dining room table and a kitchen with a separate counter for more seating.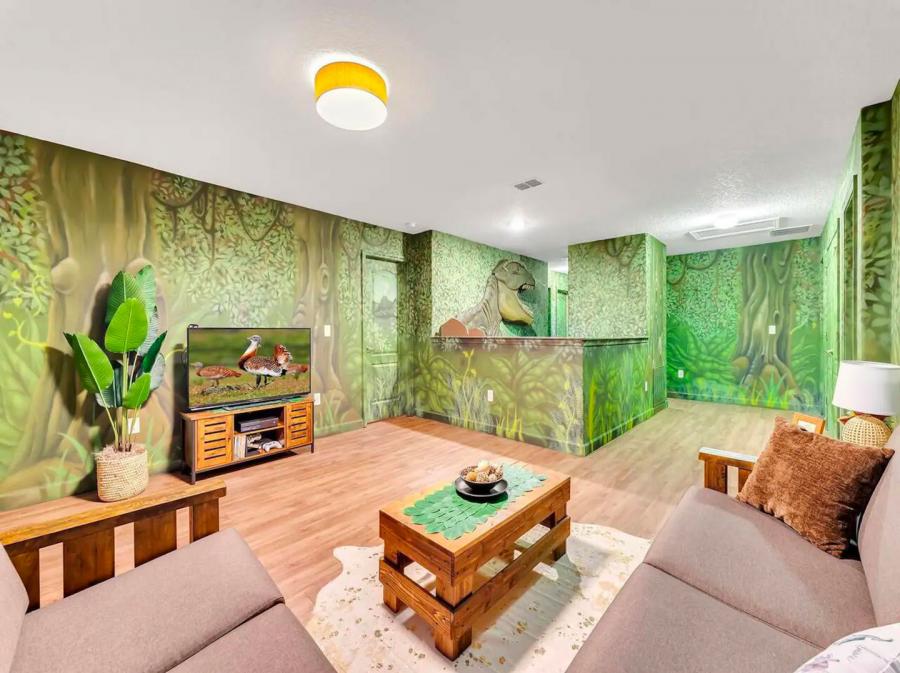 Credit: Loma Homes
The bathrooms at the Raptor Retreat Airbnb also are not dinosaur themed, probably because we all have that instinctual need to feel safe when nature calls — and dinosaurs staring you down may not be the safety you need. Luckily, these ones seem pretty friendly, so maybe they'd just protect you even if they were in the bathrooms.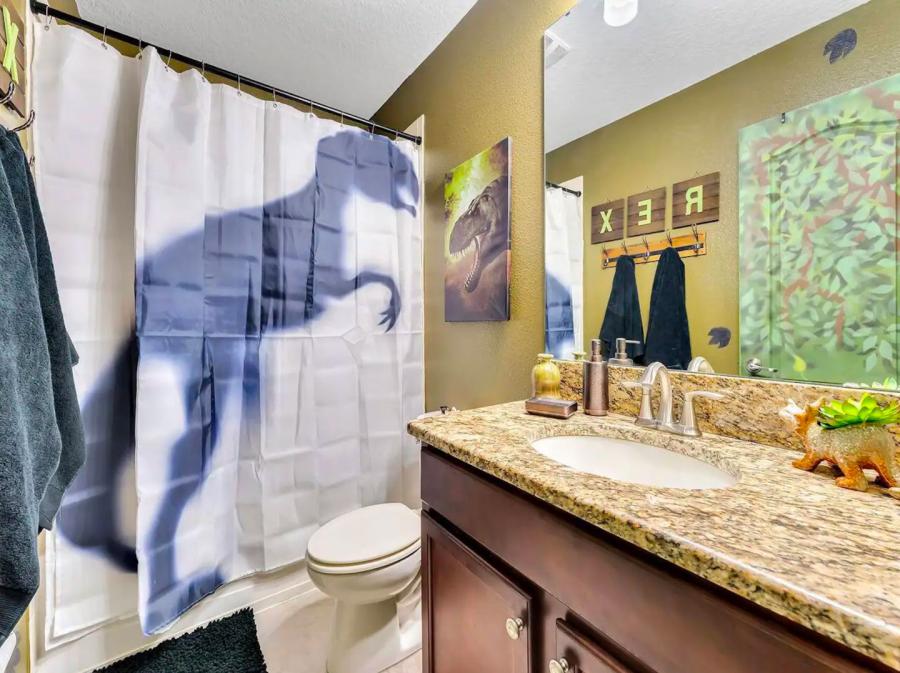 Credit: Loma Homes
These dino bedrooms also feature ambient noise for rounding out the experience, as well as custom mood lighting, special effects and beautiful custom and hand carved beds.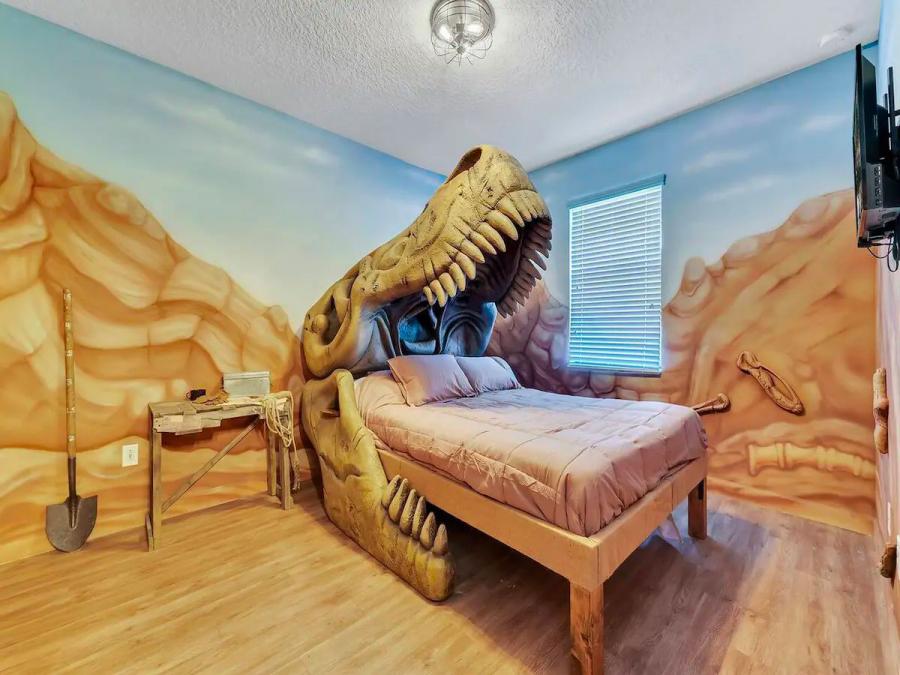 Credit: Loma Homes
Beyond the bedrooms and common areas, the stay has quite the resort for you to enjoy. It's better than a dinosaur-themed hotel, offering the extra space and affordability of an Airbnb and tons of nearby things worth checking out.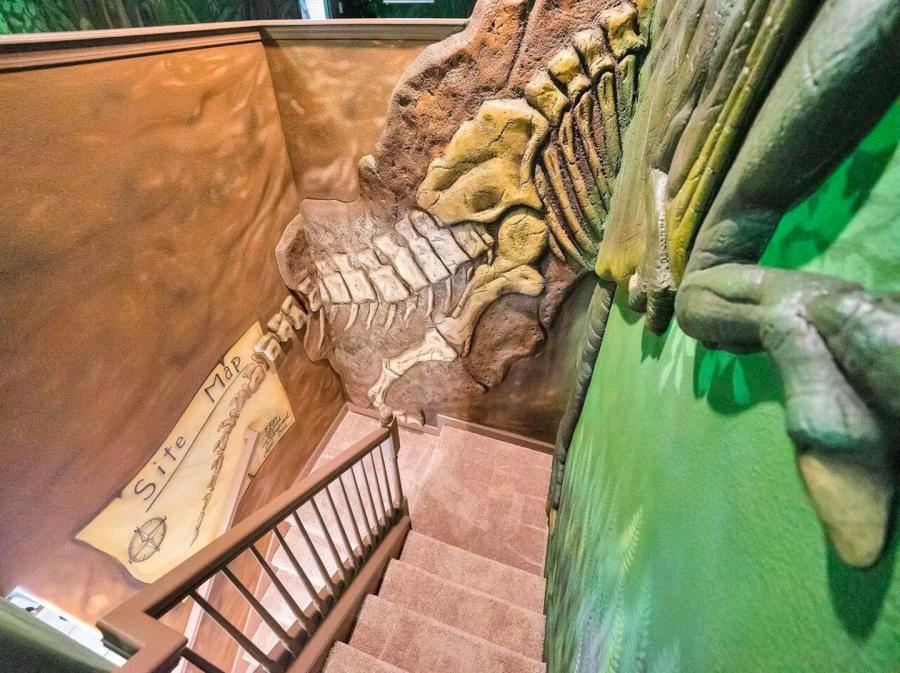 Credit: Loma Homes
The dinosaur Airbnb itself includes a private heated pool and a private movie theater room. It's also located on the Champion's Gate Resort grounds, which has a water park with a slide and lazy river, a gym, a theater room of its own, a game room, a kids' area, a bar, a sand volleyball court and two different golf courses.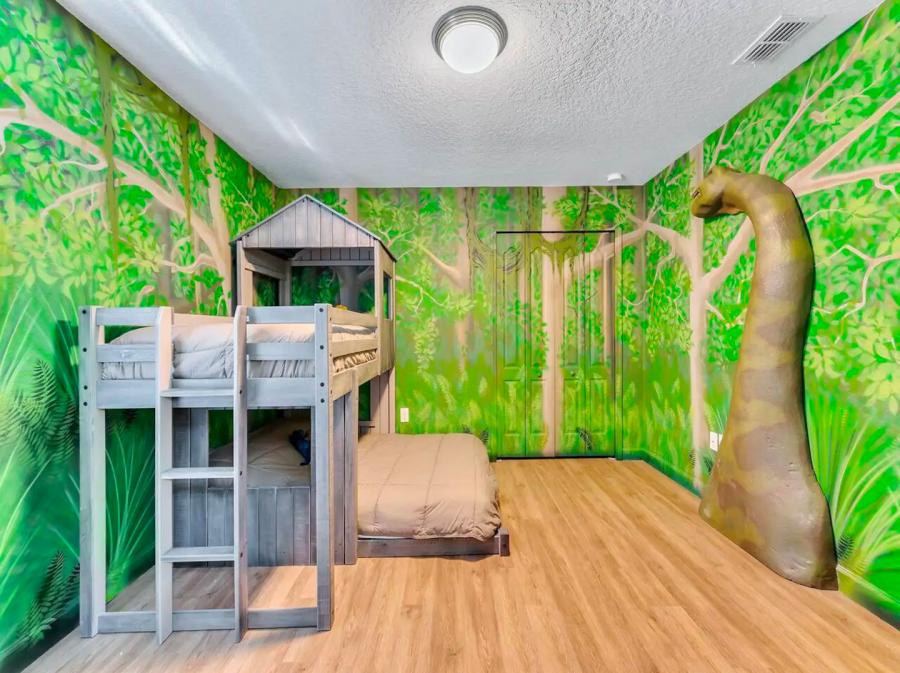 Credit: Loma Homes
Surely there's a little something for the entire family at this Airbnb, not just the dino lovers!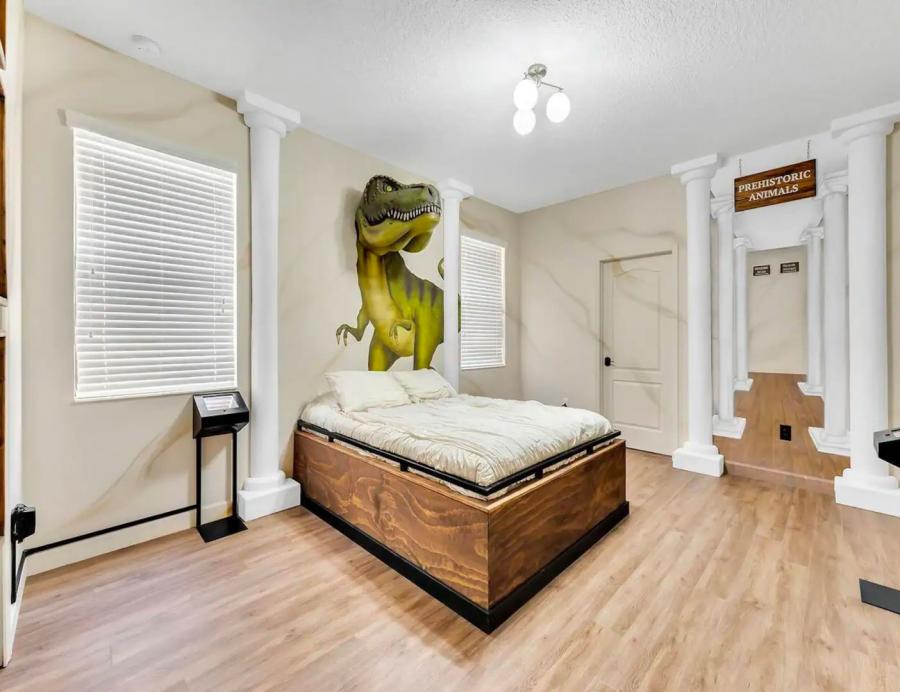 Credit: Loma Homes
The dinosaur-themed retreat has a 4.91 rating on Airbnb, with a handful of high praise in the reviews, so you know it'll be a quality stay!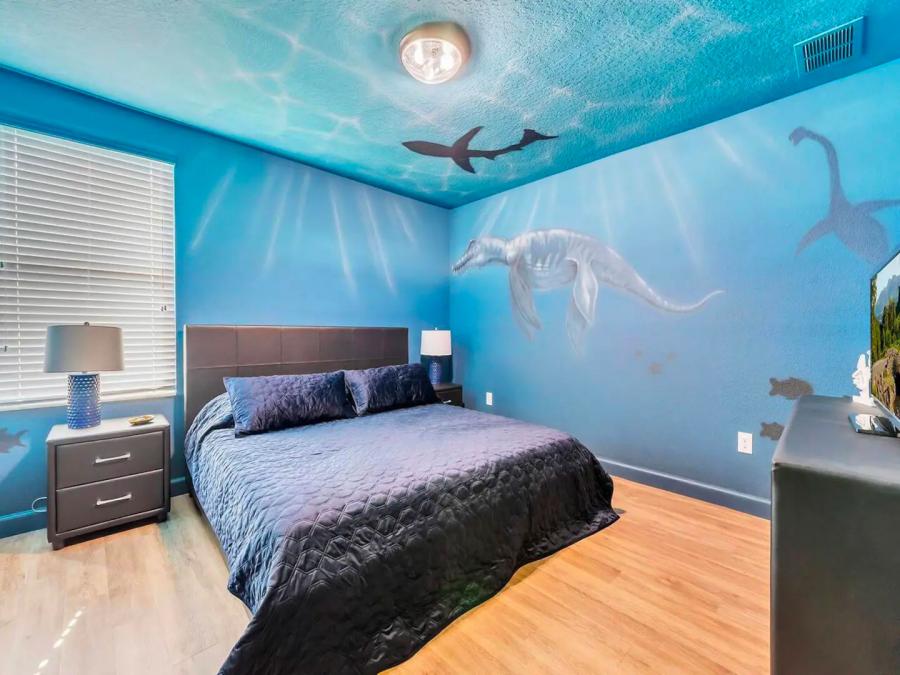 Credit: Loma Homes
In one recent review, Aliyah wrote, "Jeff's place was more than amazing, every single detail in the home was very well detailed I couldn't have picked a better place to spend my sons 4th birthday... Book with him, you won't regret your stay."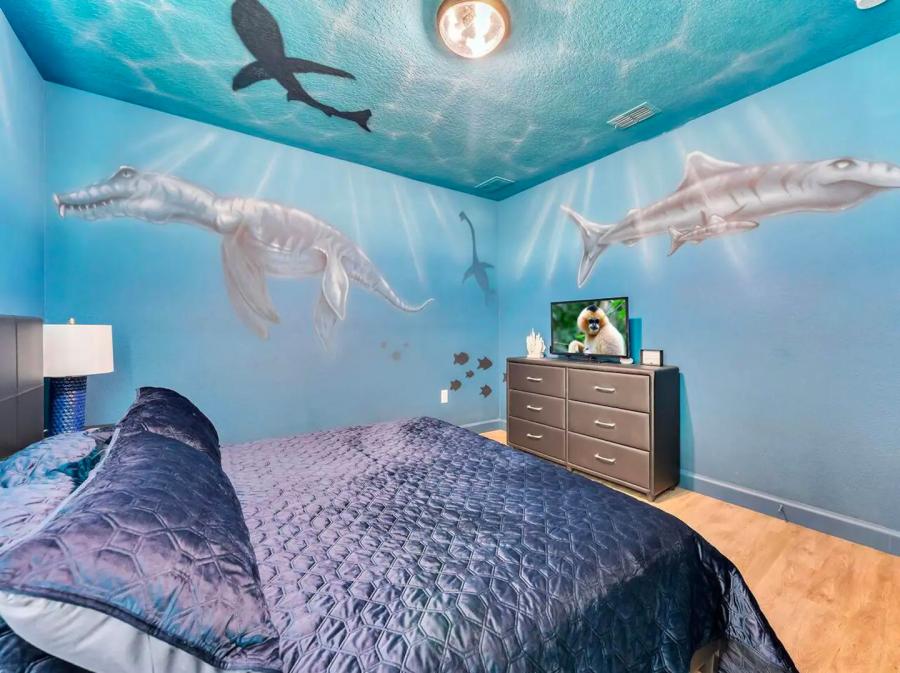 Credit: Loma Homes
If you or your child are the types of people to have things like this dinosaur bursting through a wall decoration, these funny T-Rex mugs or the self-watering dinosaur planters, it might be worth making a pit stop in Davenport on your next trip to Florida.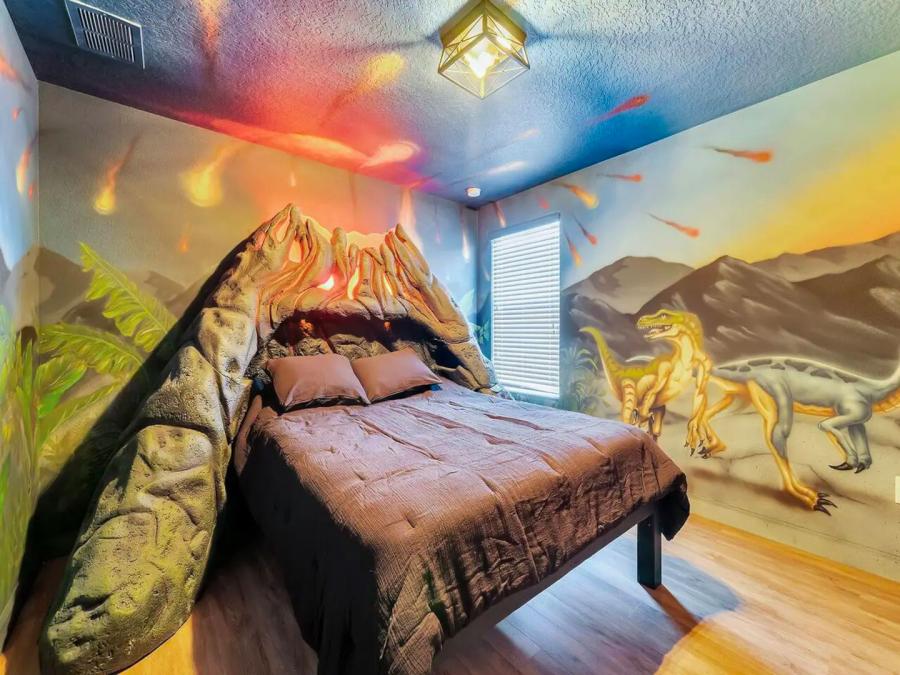 Credit: Loma Homes
Whether you're looking for the perfect way to celebrate your child's next birthday or you're just looking for something unique to check out, this dinosaur Airbnb is an excellent pick. It'll take you closer to Jurassic Park than real life ever could and you'll be glad it did.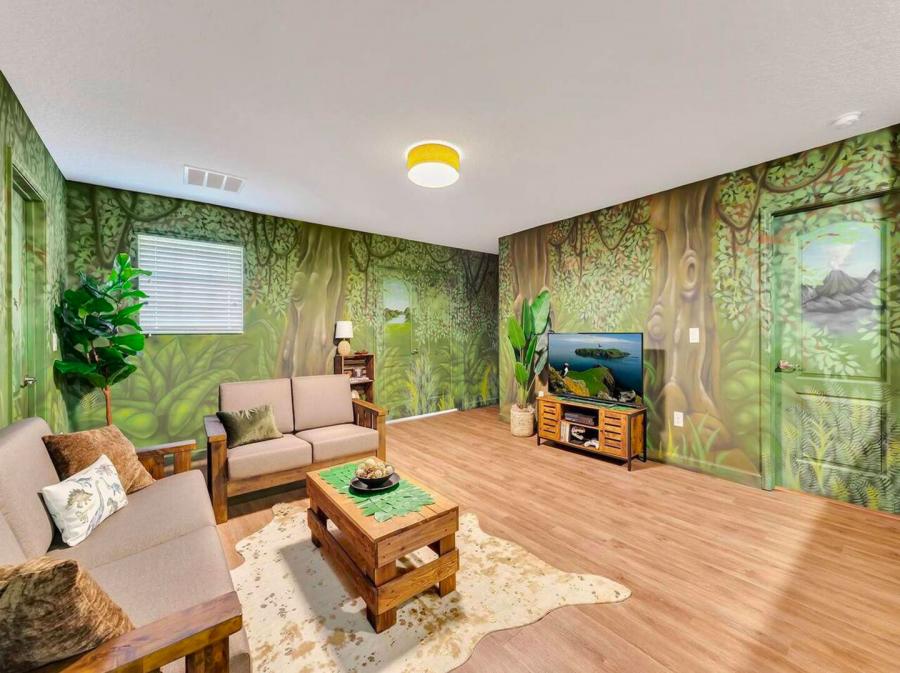 Credit: Loma Homes
You can stay in a room at this dinosaur Airbnb in Florida for $346 per night before taxes and fees.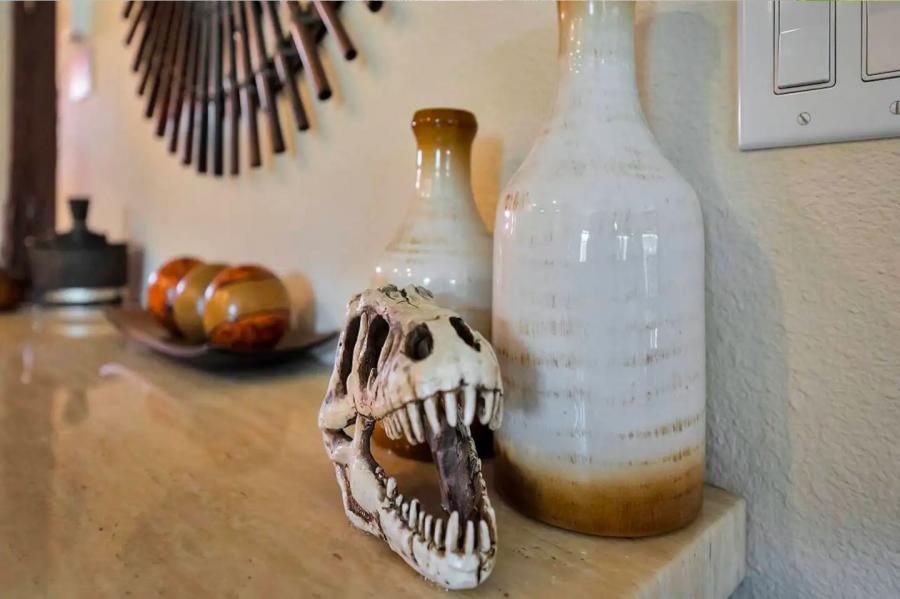 Credit: Loma Homes
Check out the Dinosaur themed Airbnb rental home in action via the video below!
Subscribe To Our YouTube Channel