Disc-O-Bed: An Adult Camping Bunk-Bed, Turns Into a Sofa During The Day
By Ryan on 04/26/2017 1:24 PM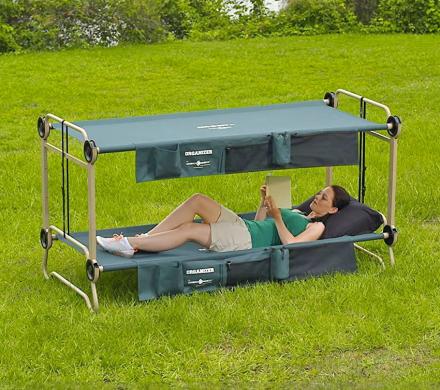 There's nothing glamorous about sleeping on the ground while camping. If you had the choice to sleep on the ground or hover above it on a nice comfy cot, there's no question. The Disc-O-Bed is a portable camping bunk-bed set that's large enough to fit two adults. Plus, the best part? During the day, you can change the layout of the beds to form a sofa to sit on.

Versions: Adult | Child
We featured the kids version of the bunk bed a few months back, so you could essentially get the whole family sleeping in nice comfortable bunk beds on your next camping trip, instead of just sleeping on pads to soften the load between you and the ground. Bunk bed cots will not only make everyone a happy camper, but it'll also save a ton of room in your tent.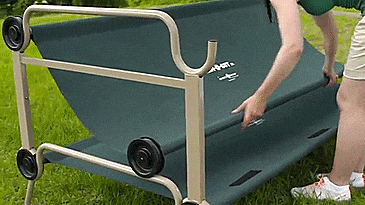 The portable bunk bed set is completely portable, and is super easy to setup in just minutes. Using unique pieces to form the bunk bed, you can assemble it without the need for any tools or screws. The unique rail system of the bunk bed cot also allows for flexibility and stability which allows you to adjust for uneven ground so you'll always be level while you're sleeping.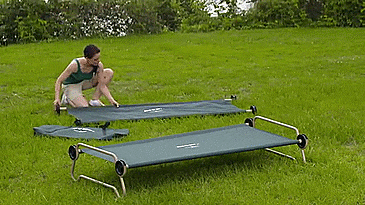 The Disc-O-Bed adult bunk bed is one of the only cots on the market without a mid-bar that jabs into your back, and since it's made from a comfortable fabric, it will provide a natural contouring sleep system with no need for a mattress on top of it.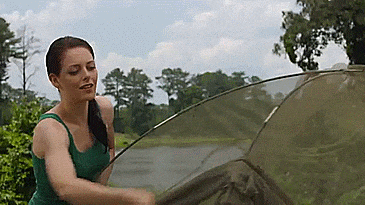 The adult bunk bed cot can be used in a variety of different types and sizes of tents, or it can even be used outdoors. Get the add-on mosquito net to provide some added-security against the bugs that will no doubt be attacking you throughout the night if you decide to use it outside of your tent.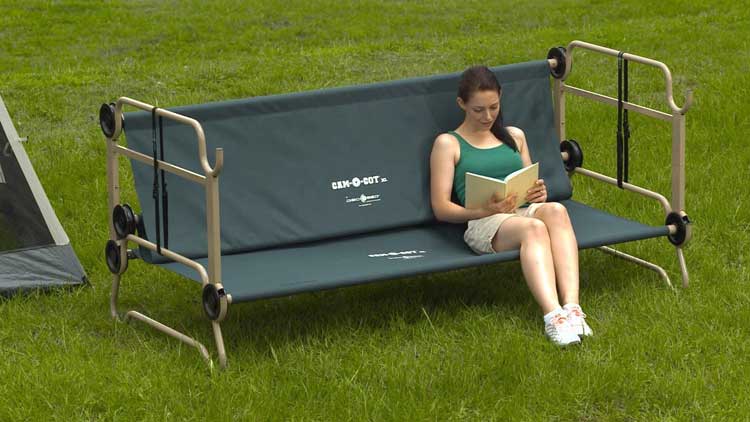 Using a high-quality steel frame, each bed on the bunk can support up to 500 lbs of weight. The bed set sleeps two adults comfortably, and comes with two side organizers that attach to the side of each bed to store personal items. The bottom bed is located 11 inches off the ground, and there's a 21 inch gap between each bed.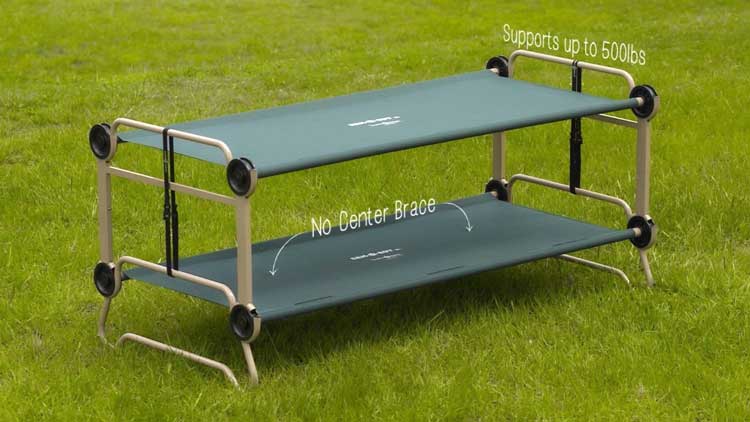 Check out the Disc-O-Bed adult camping bunk bed in action via the video below.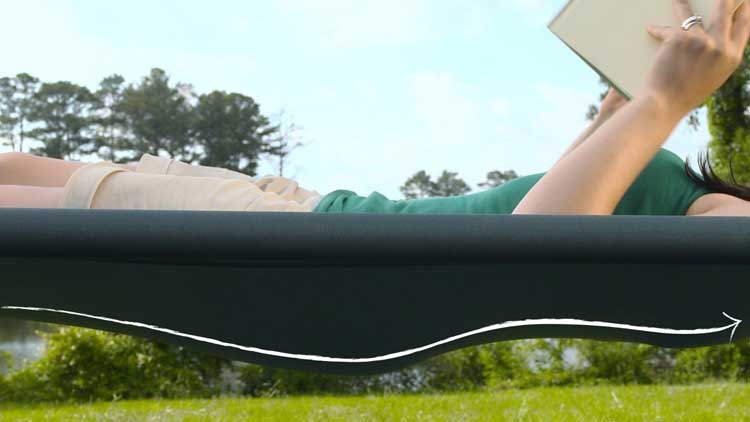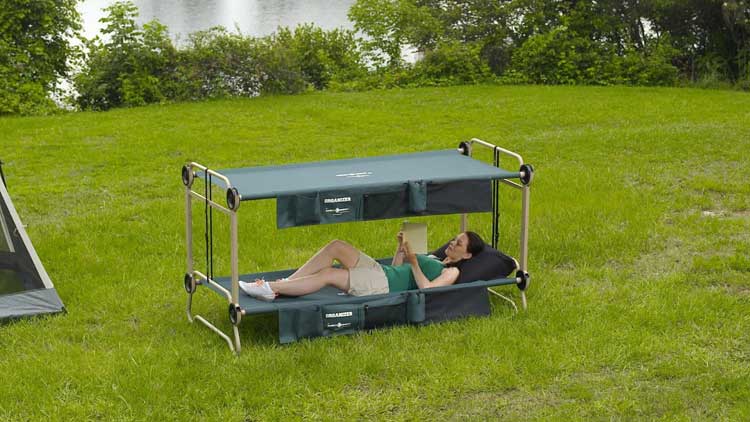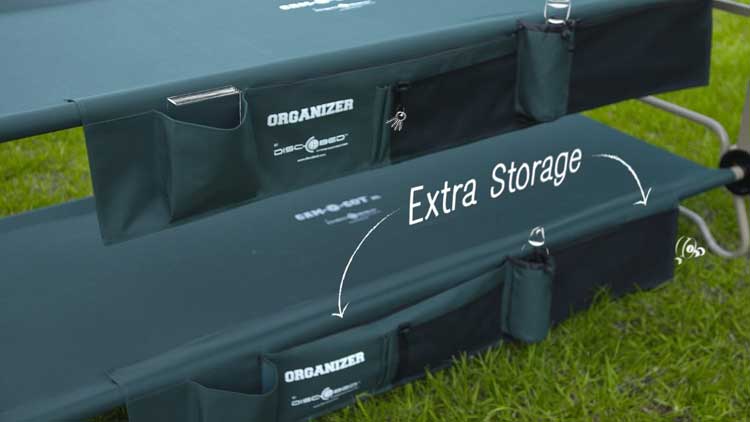 Subscribe To Our YouTube Channel