Kid-O-Bunk: Portable Bunk Beds For Camping, Also Converts Into a Sofa
By Ryan on 12/04/2018 4:16 PM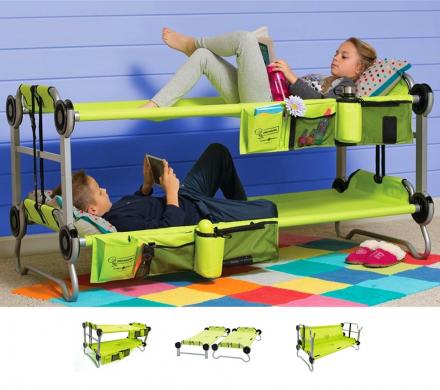 What's the worst thing about camping? Sleeping on the ground, or listening to your children whine about sleeping on the ground? One of these problems is ok to deal with at a time, but two? I wouldn't wish that upon anyone. This thing called the Kid-O-Bunk is a portable bunk bed set that you can bring along when you go camping to offer your children a nice comfortable place to sleep in a tent that's not on the cold hard ground.

Versions: Adult | Child
The portable bunk-beds easily come apart and fit into 2 convenient zippered bags for easy storage and transportation. Best of all, there are no tools needed for assembly or disassembly, as the parts easily just connect to one another and takes just a few minutes to setup.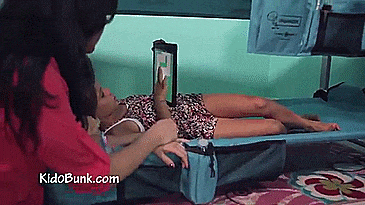 Not just for sleeping, the Kid-O-Bunk camping bunk beds can even be used as other things when not needed for a bed. During the day you can turn the beds into a bench or sofa to sit on, or they can be used completely separately as two separate cots.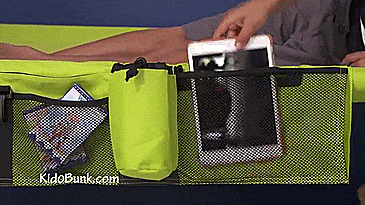 Made and sold by Disc-O-Bed, the portable bunk beds are made in the USA from polyester, are super strong for use both indoors and outdoors, and a high-grade sleeping deck provides a true-contoured comfort that requires no middle back brace or mattress.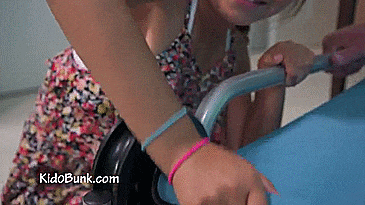 The frame of the bunk beds are made from anti-rust powder coated steel, which allows each cot to have a total weight limit of up to 200 lbs. The camping bunk-beds come in a few different colors to choose from, and even come in an adult version too!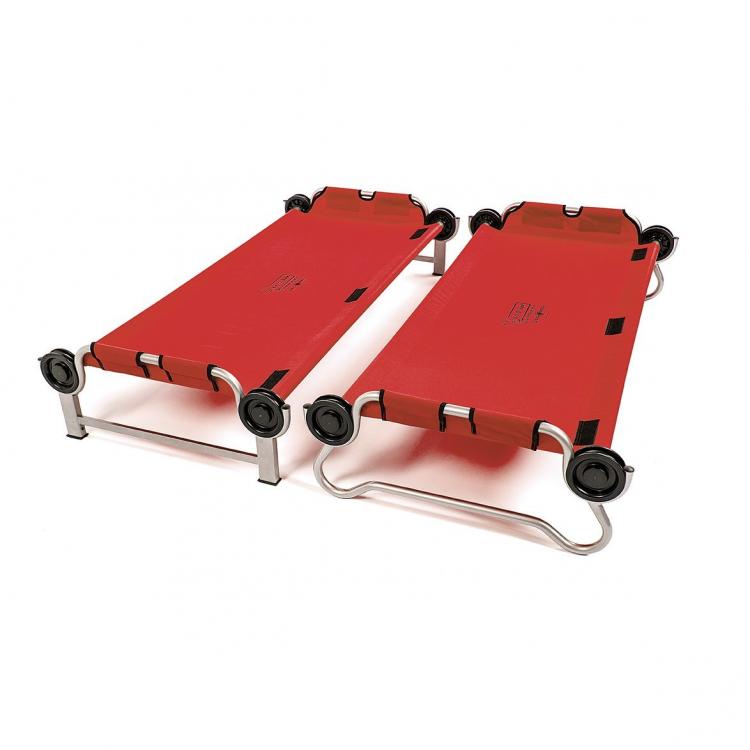 Check out the portable camping bunk-beds for kids in action via the video below.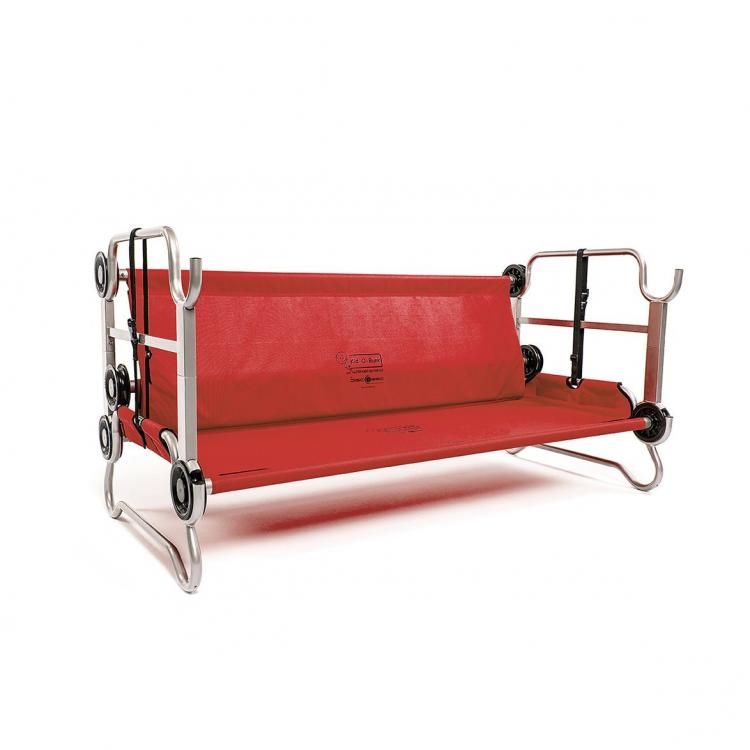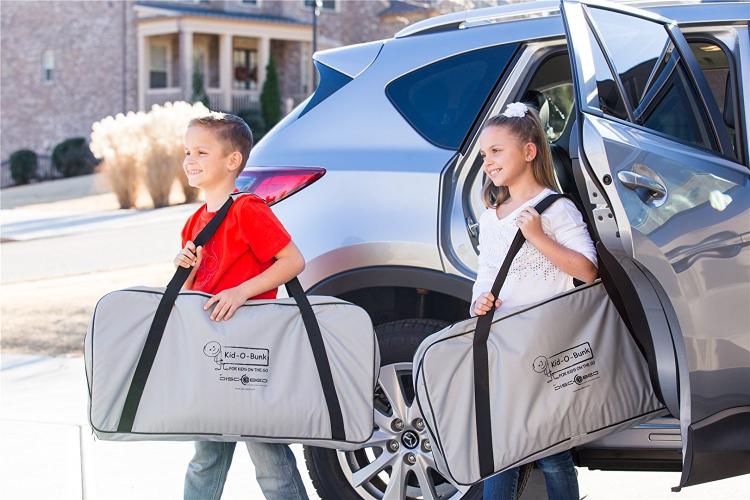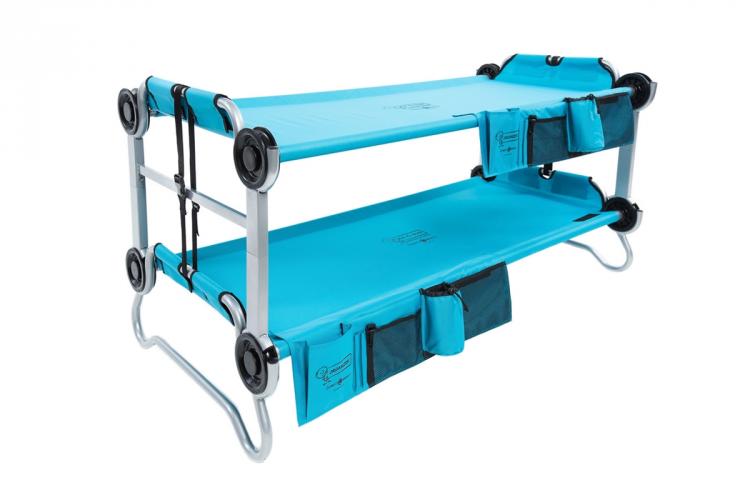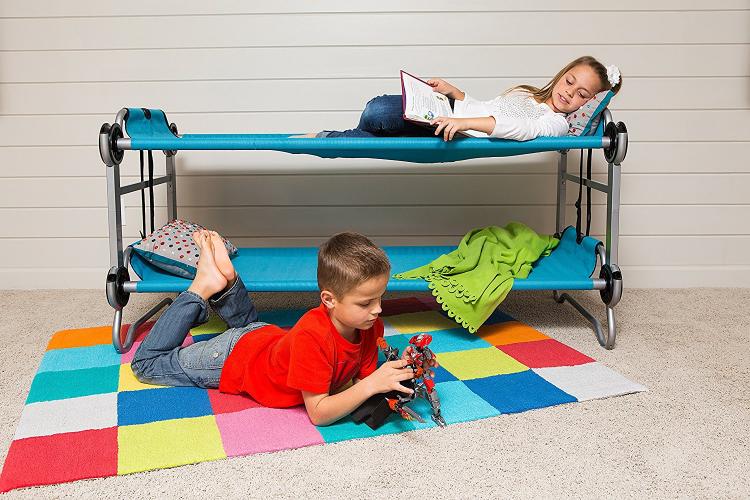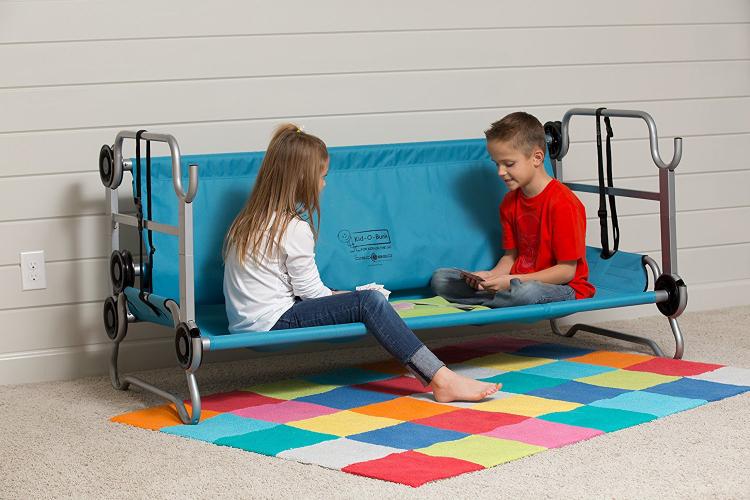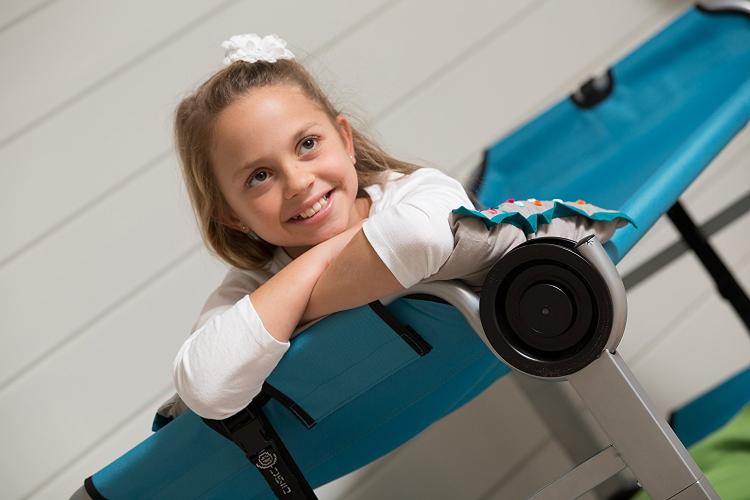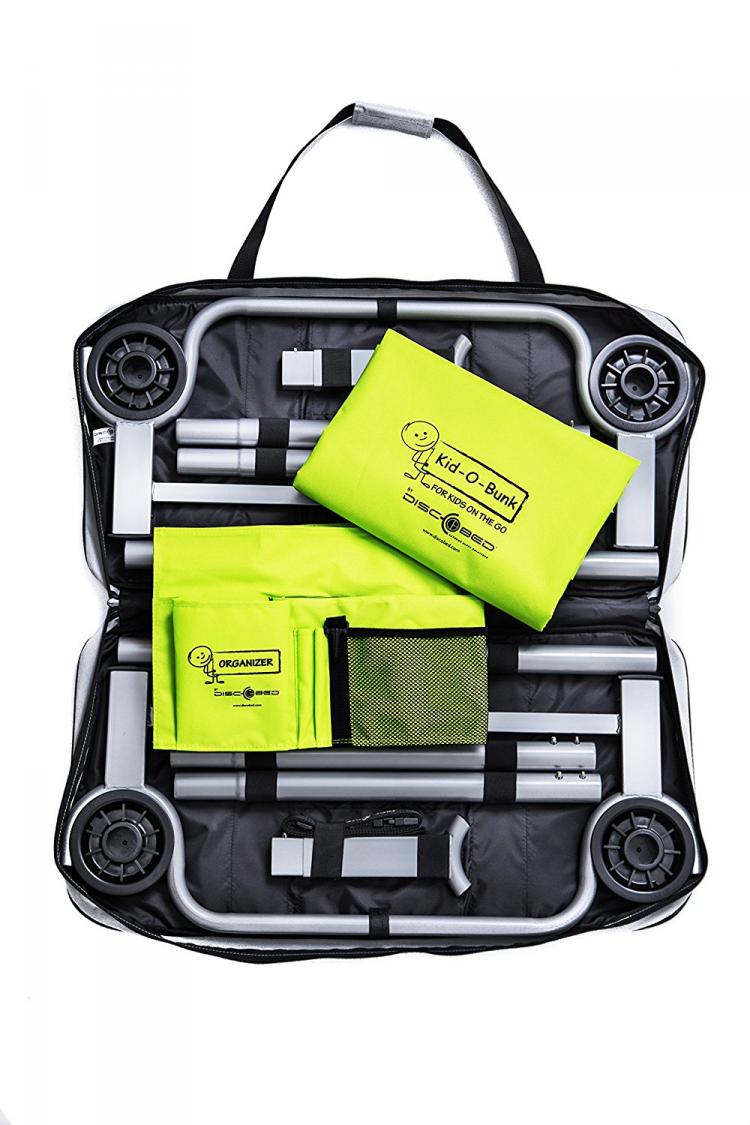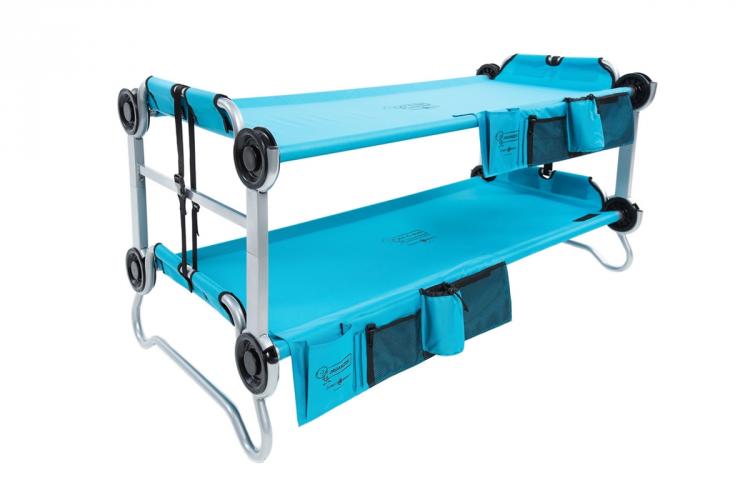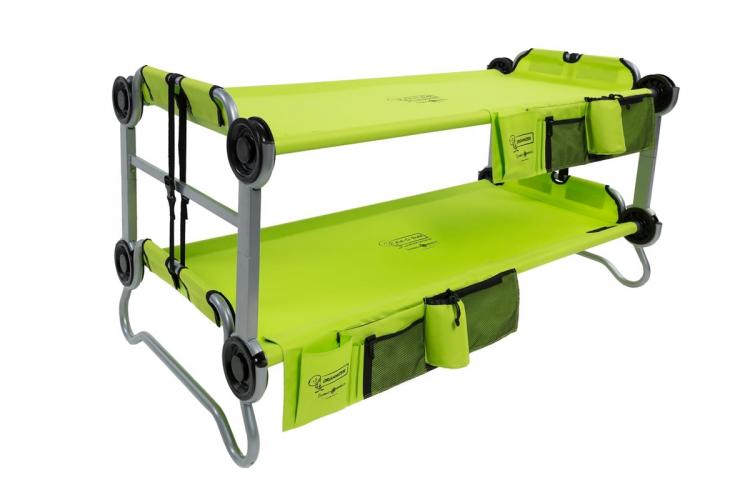 Subscribe To Our YouTube Channel