500 Piece Bob Ross Jigsaw Puzzle
By Ryan on 12/10/2018 9:19 AM (Updated: 04/02/2020 4:21 PM)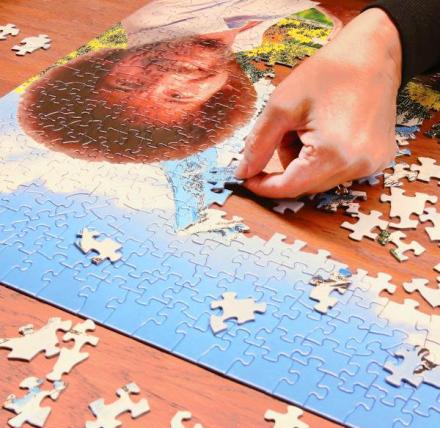 Everyone loves Bob Ross, we can all agree on that! But if you're not much of a painter yet still want to enjoy his delightful scenery paintings, this Bob Ross jigsaw puzzle might be for you. Take your time, and peacefully put together a 500 piece puzzle that turns into a one of his paintings with Bob himself sitting right in front of it.
Put together your very own happy little bushes and trees with each puzzle piece. The painting depicted in the puzzle, is actually the same one featured in the amazing heat changing Bob Ross mug that we featured a while back.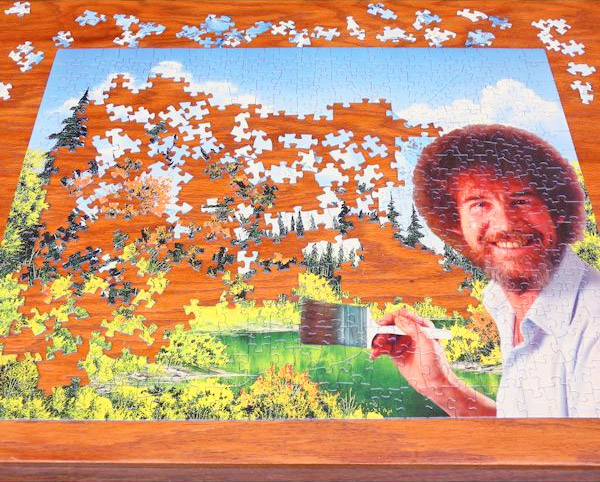 A perfect gift idea for any Bob Ross fan, the Bob Ross painting jigsaw puzzle will give an amazing nostalgic touch to whoever puts it together and remembers watching his amazing painting show back in the 80s.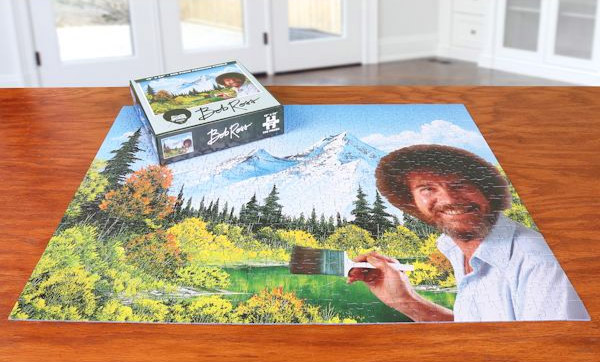 The Bob Ross puzzle comes in a decorative box that's perfect for gifting, is made with premium puzzle pieces, and when fully assembled the jigsaw puzzle measures 18 inches x 24 inches.