Tele 3D iPhone Case Makes Phone Look Like a Retro Rotary Phone
By Ryan on 05/08/2017 10:17 AM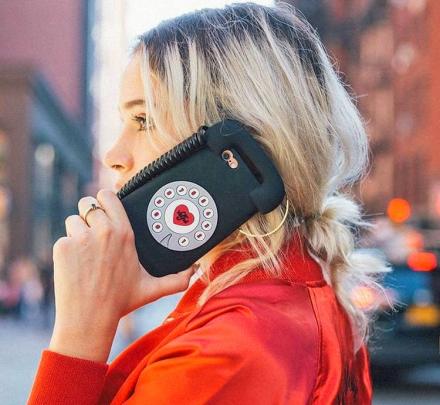 Unless you live out in the middle of nowhere that gets newer technology about 40 years later than the rest of society, you young ones probably have never seen a rotary phone besides in pictures. Basically it conveniently lets you dial a number in around 30 seconds time. Now you can turn your iPhone into a nice retro rotary phone with this unique phone case.

See all available sizes here
There's something quite ironic about wrapping your futuristic bleeding edge phone in an antiquated technology design. This iPhone case makes gives your iPhone all of the loved and nostalgic parts of a rotary phone, including the headset resting on top of the case, the rotary dialer in the middle of it, along with an actual cord that drapes from the top to the bottom of the phone.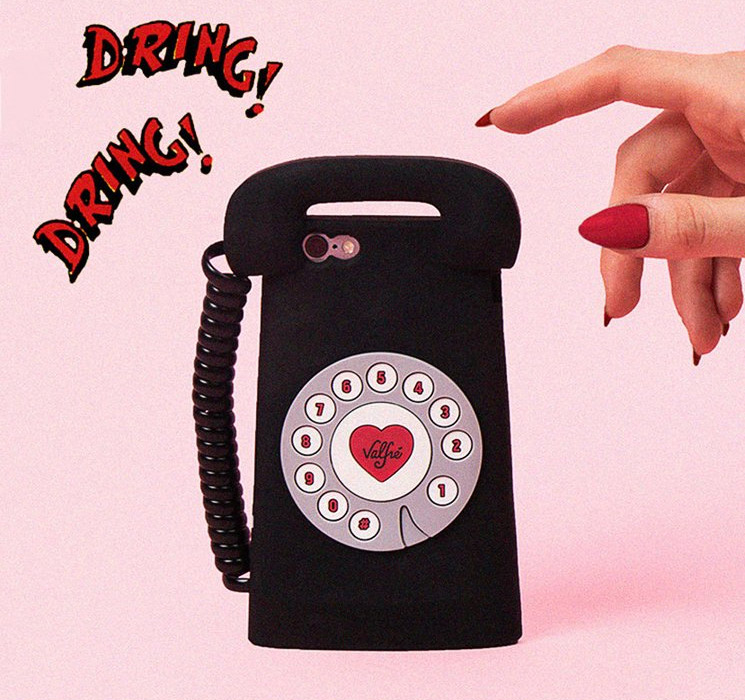 Made by Valfre, the rotary phone iPhone case (known as the TELE) is black in color, comes with a red and white design with the Valfre logo in the center of the rotary dialer, gives access to all ports and cameras on the phone, is made from silicone to protect your phone from drops and scratches, and is 3D in shape.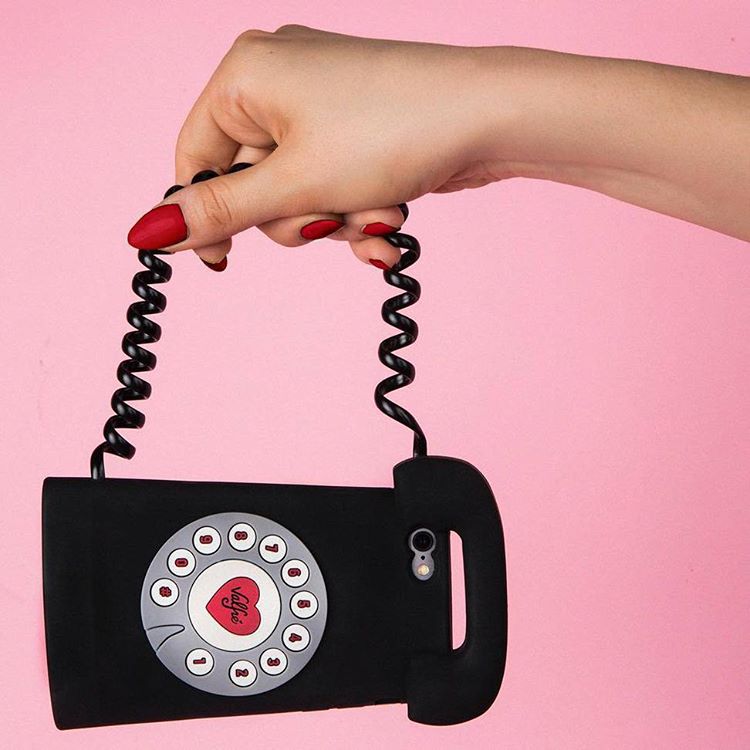 The Valfre rotary iPhone case is compatible with the iPhone 6, 6s, 6 Plus, 6s Plus, 7, and 7 Plus. You can see all available sizes for the case here.