3D Animal Ceramic Mugs
By Ryan on 03/28/2019 2:44 PM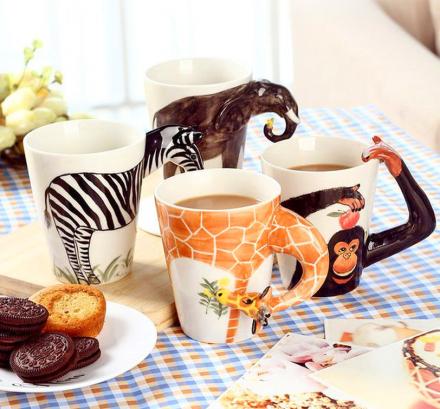 If you're still drinking your coffee or tea from a normal white mug that's not outlandish or unique in any way, you're clearly doing life wrong. If you're not using the knot tie mug, the heat changing unicorn mug, or the self-stirring mug, you should probably get yourself one of these unique 3D animal mugs.

Animal Mugs:
Monkey | Giraffe | Zebra | Elephant | Parrot | Cat | Dog | Deer | More...
The 3D animal mugs come in 4 different options, all of which incorporate part of the animal into the handle of the mug. There's the monkey mug which uses the arm of the monkey as the handle, the giraffe mug which uses the neck of the giraffe as the handle, and the zebra and elephant mugs which both use the the animals heads as the handle.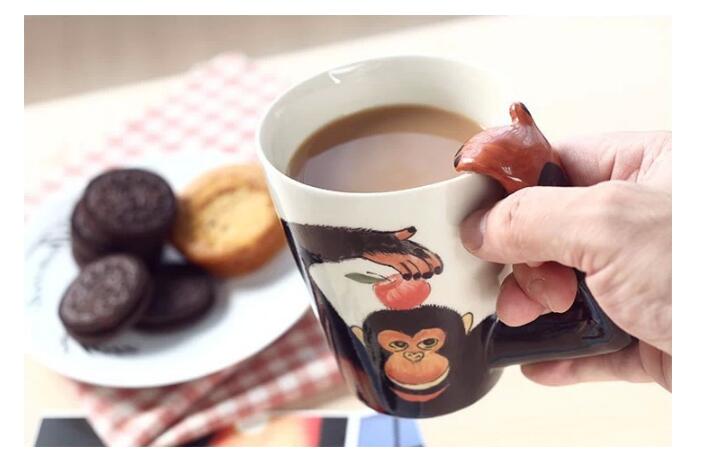 The 3D animal mugs are sold individually, though if you get all 4 of them, you'll transport your coffee mug cupboard straight into the grasslands of Africa. They'll not only help you enjoy your morning brew in a unique new way, but also help you experience nature, vitality, and put you right into the middle of a safari while you sip!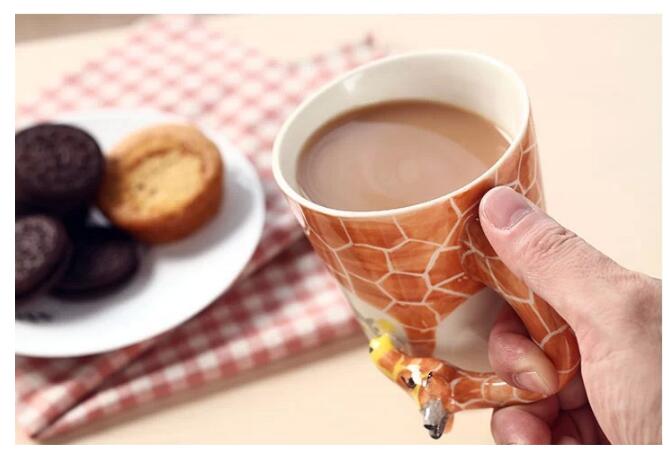 The 3D animal mugs are made from ceramic, measure 4.3 inches tall, can hold up to 11.2 oz of liquid, and each one is hand-painted.