ZYLISS FastCut Herb Mincer Lets You Roll Over Herbs To Mince
By Ryan on 11/24/2018 12:24 PM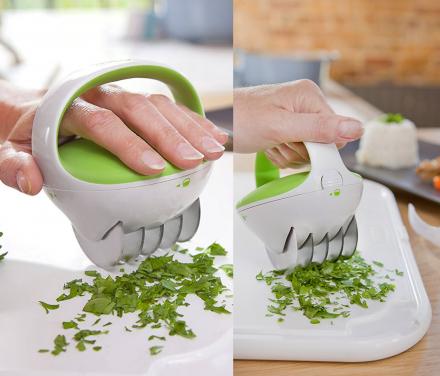 Let's not mince words here. The Zyliss Herb Mincer makes mincing easy. The unique mincing tool features 5 razor sharp stainless steel wheel blades that allow you to roll over your herbs again and again to finely mince them up for any cooking needs. Much like how the rolling knife that we featured a while back lets you chop up vegetables, meats, pizzas, and more, this device is meant specifically for mincing herbs.
This handy herb cutting tool has high grade stainless steel cutting blades, with a soft touch ergonomic handle for comfortable everyday use. The blades rotate 90 degrees for versatility of palm and grip use. That means that you can use it comfortably however you want.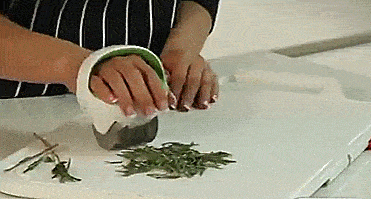 The blade cover on this unique mincing tool protects the blades when you're not using it and also your hands. Also, no worries about cleaning it, as the top comes off and it's top-rack dishwasher safe.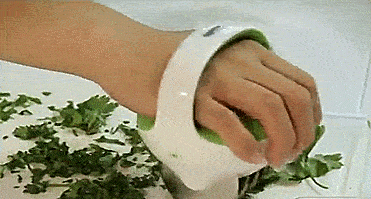 Your herbs won't stand a chance against this kitchen tool. Feel free to use as many herbs as you want, because now mincing them is super easy and hassle free.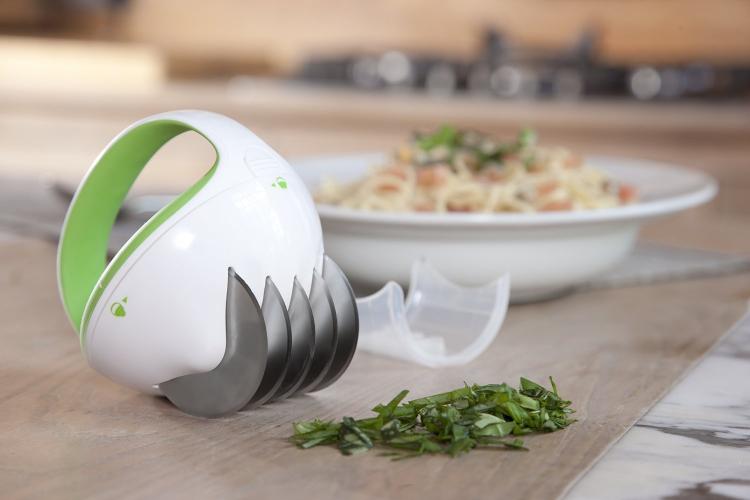 Check out the Zyliss unique herb mincer kitchen tool in action via the video below.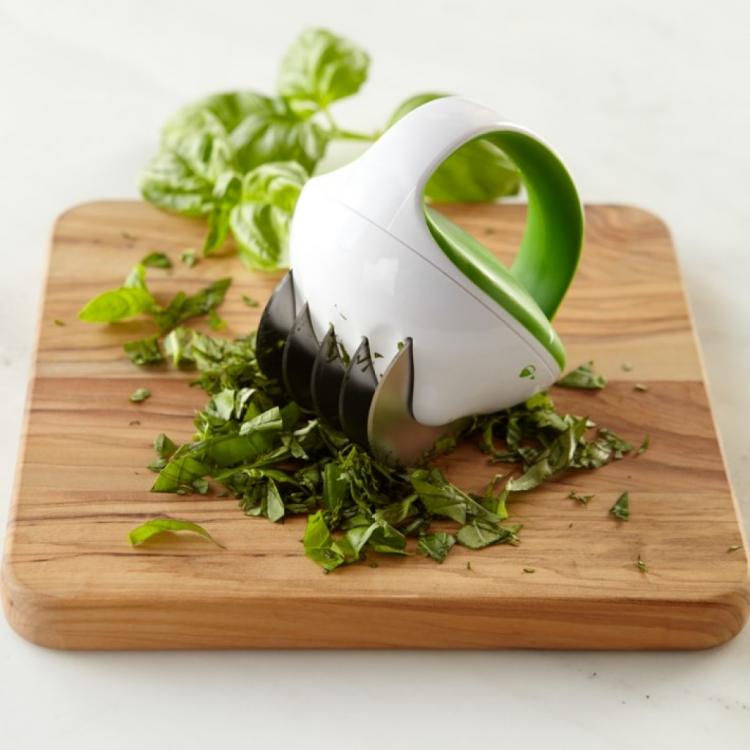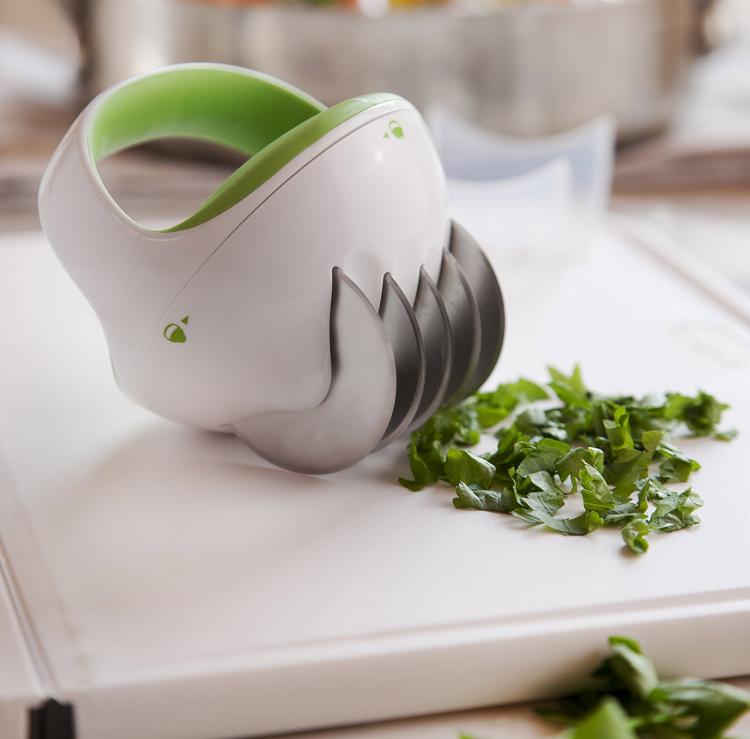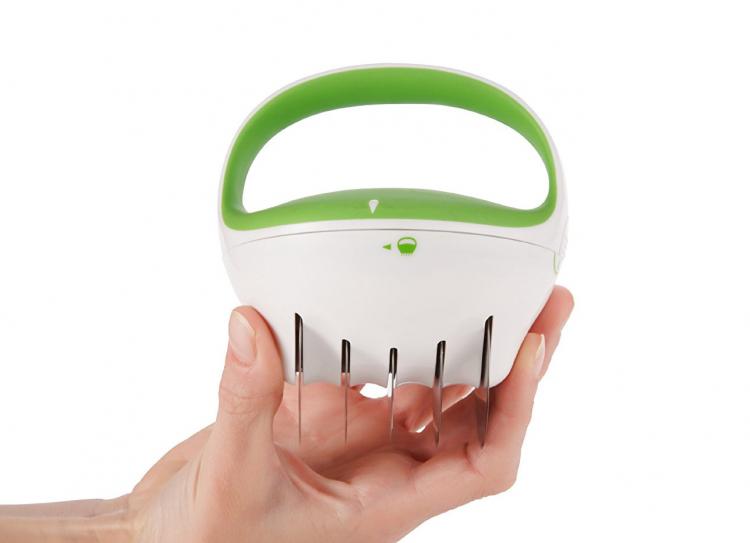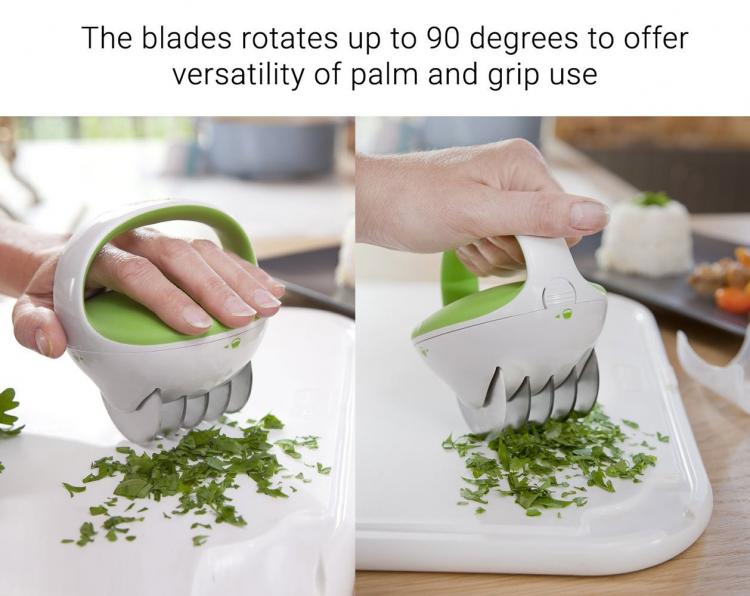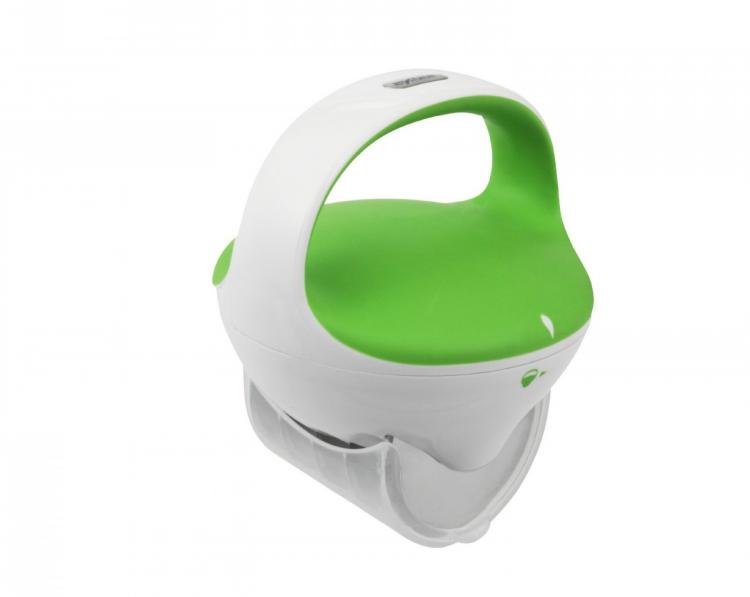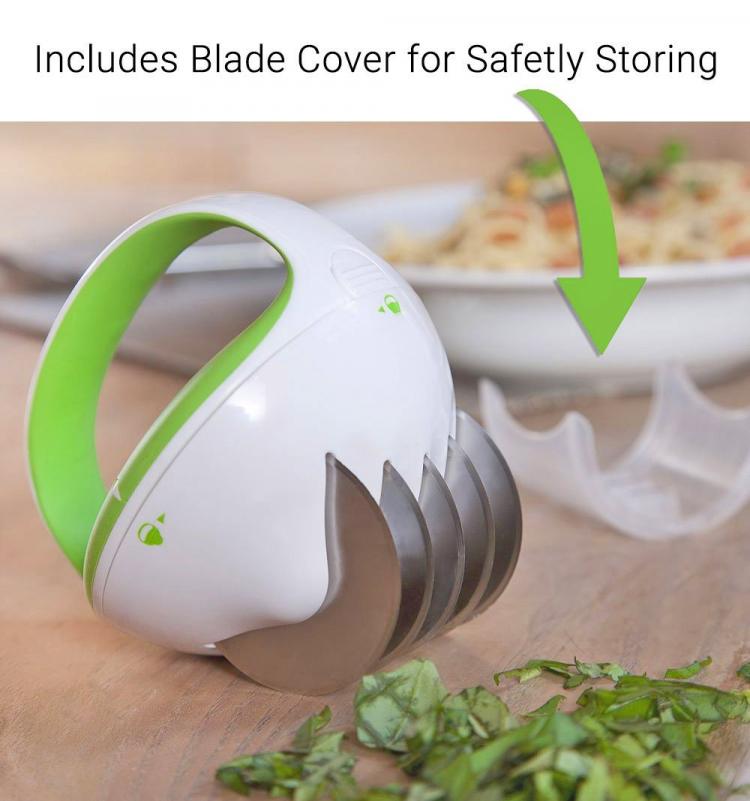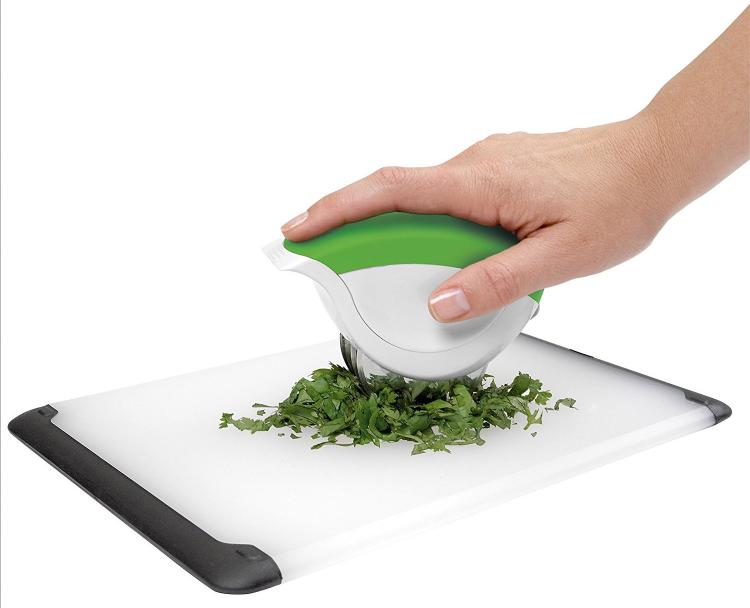 Subscribe To Our YouTube Channel