ZEBag: A Folding Wine Carrying Case Holds 6 Bottles Of Wine
By Ryan on 02/24/2019 11:49 AM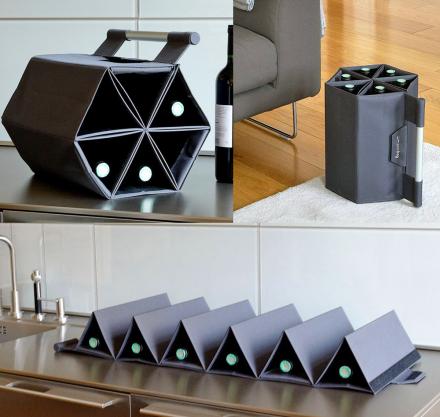 As an elite wine connoisseur, I often find myself carrying around up to 6 wine bottles at a time to show any passerbyers my complete authority in wine knowledge, tasting, sniffing, and more. Though using a garbage bag has lost its status as classy. Luckily, someone that shares my elite wine status has created such a device to carry up to 6 bottles of wine with pure class, dignity, and ease without the need for a trash bag.
It's called the ZEbag, and it uses a unique folding design that instantly creates 6 compartments to hold your bottles of wine. The Folding wine carrying case is perfect for hauling wine home from the liquor store, to a dinner party, or just to show your elitist status while walking down the street.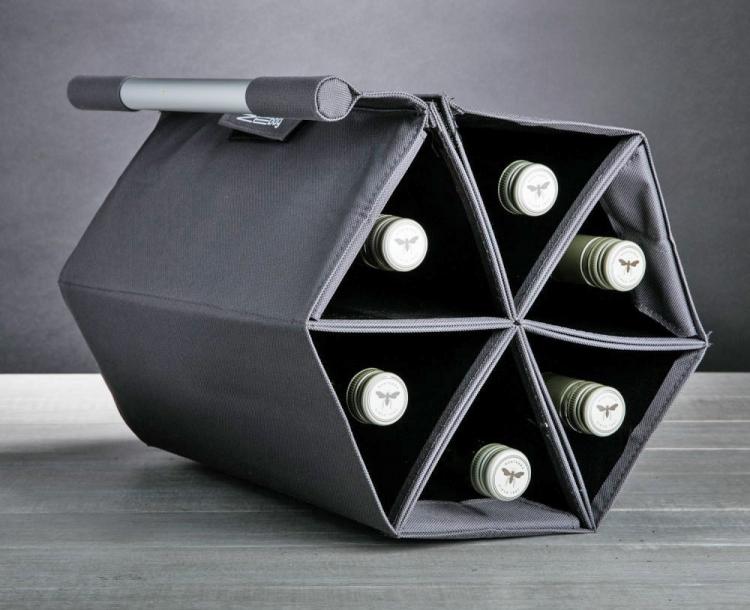 Wine, of course is best when stored on it's side so the cork stays moist, so when you transport wine standing up for even 20 minutes, it's basically ruined and you should probably just throw it in the trash... Or, you could use this carrying case and safely, and intelligently transport your wine to a safe location for consuming.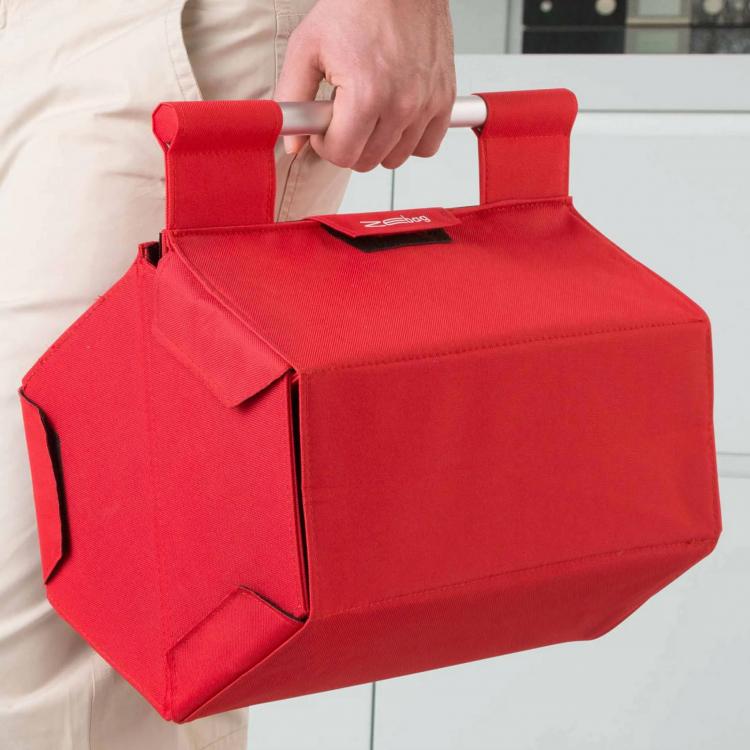 Not only can the ZEbag wine case hold and carry your wine while transporting it to a new location, but it can also be transformed into a hanging wine rack that you can hang on your wall to display your wine. To use the wall hang functionality, just unravel the bag and hang it up on a door or wall using the included hanging accessories.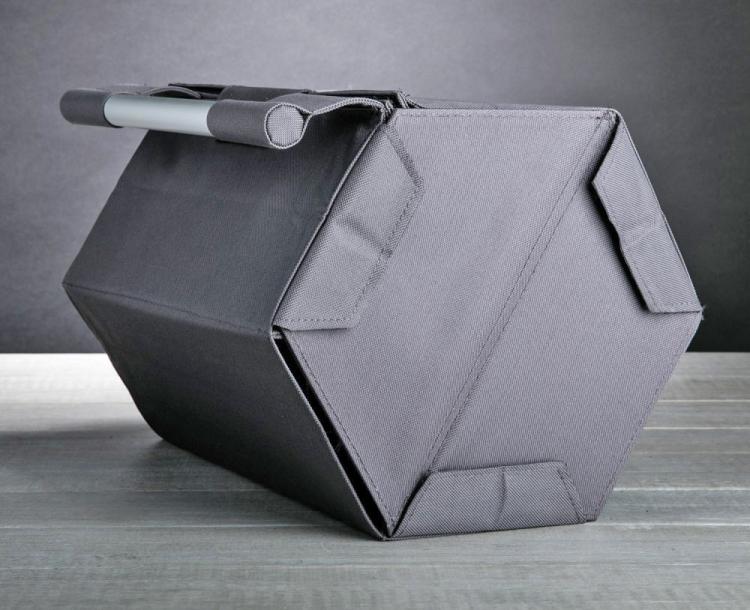 The ZEBag folding wine carrying case comes 4 different colors to choose from, including grey, red, black, and khaki, is made from durable impregnated fabric, has removable side flaps, holds up to 6 bottles of wine or liquor at a time, and measures 13 inches long x 10 inches in diameter when fully closed up, and measures 35.4 inches long x 13 inches long when fully laid out.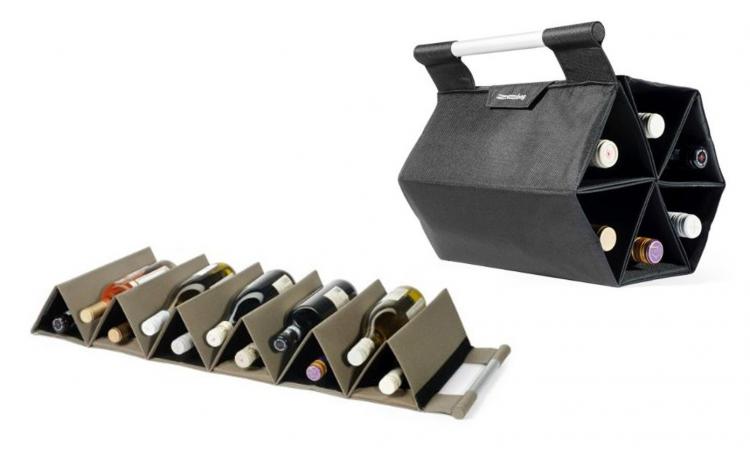 Another cool feature of the ZEBag wine carrying case is that when it's fully laid out onto a flat surface, the unique triangle-design allows you to store an extra 5 bottles in the open angled areas, thus giving you a way to store up to 11 bottles of wine to put on display for parties and gatherings.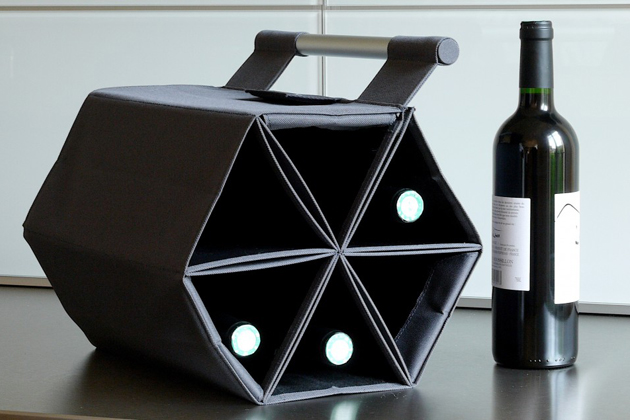 Check out the folding wine carrying case in action via the video below.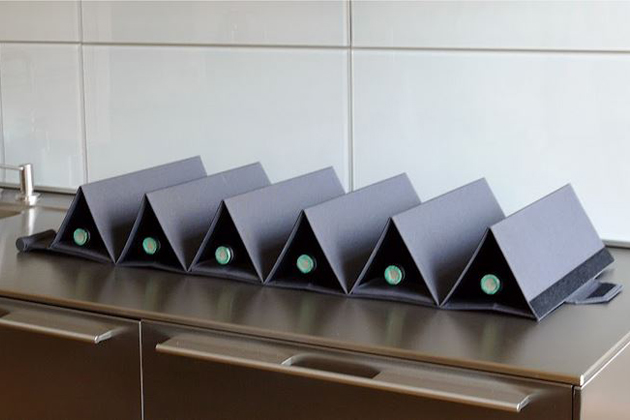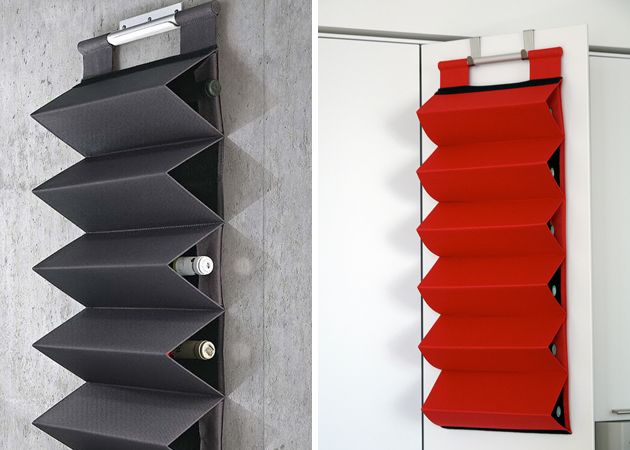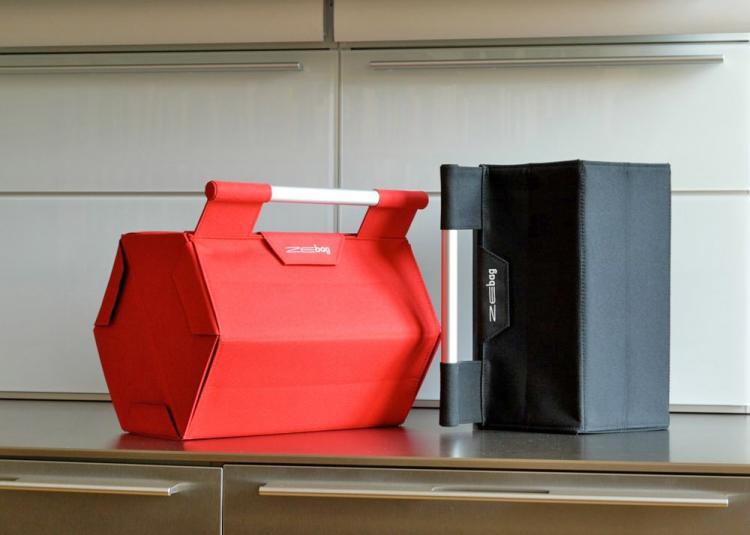 Subscribe To Our YouTube Channel