Yookidoo Baby Bath Toys Makes Bath-Time Fun
By Ryan on 09/21/2017 8:47 AM (Updated: 11/05/2017 7:41 PM)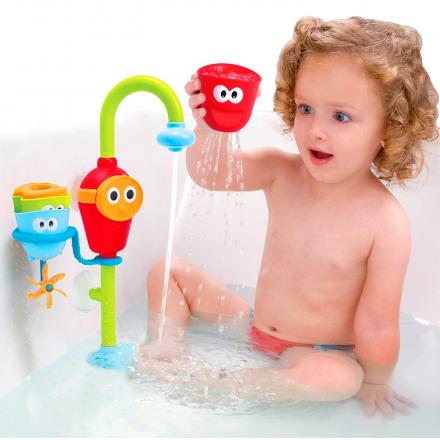 Make America great again? Forget that. Make bath time fun again. That should be the priority. And Yookidoo Baby Bath Toys are doing just that. They make bath time enjoyable for kids with some excellent and colorful toys. These unique bath toys are sure to both entertain and inspire your child. The toys come in a few different varieties, all of which use the water in a fun and unique way that your kids can interact with.

Versions:
Flow N Fill | Submarine | Duck Race
The Flow N Fill Spout has three Stackable Cups and an automated spout. Water is drawn up and through the spout creating a stream through three interchangeable tumblers. Each tumbler has its own spout function.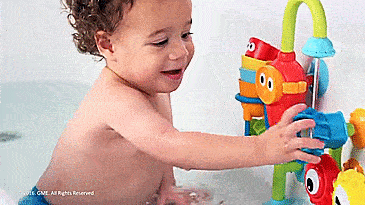 You can use the toys Individually or stack them and let the water run through all of them. The tumblers are held by a swaying arm that can be under the stream or to the side.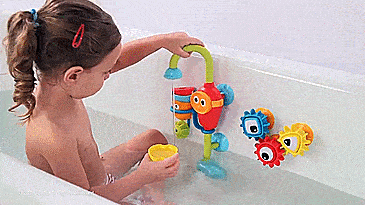 The Submarine Spray Station is a battery operated water circulation pumping system that attaches to the tub. Water passes through the sub to the diver shower head, creating a steady stream. If you direct the water flow into either of the two funnels, you generate a chain reaction that kids will love.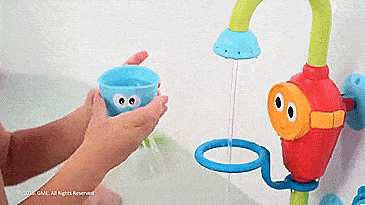 The Musical Duck Race with Auto Fountain is also battery powered and with musical effects. Water goes through the central pump filling a water track and creating a fountain. Four ducks race around the toy as music and sound effects play. It has nine sounds and water effects.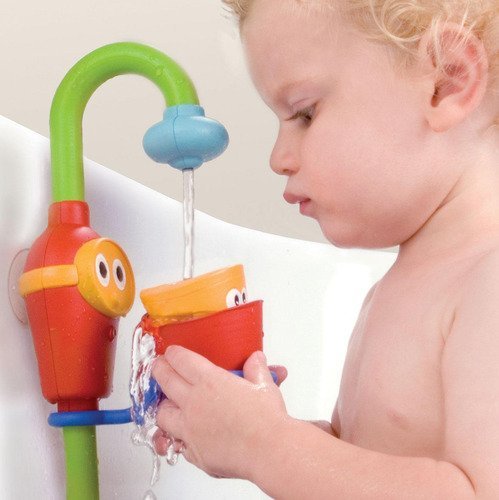 Check out the Yookidoo bath toys in action via the video below.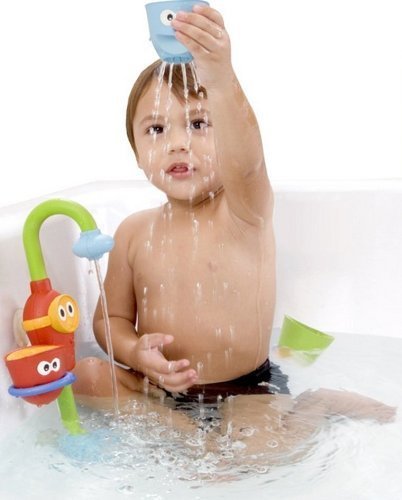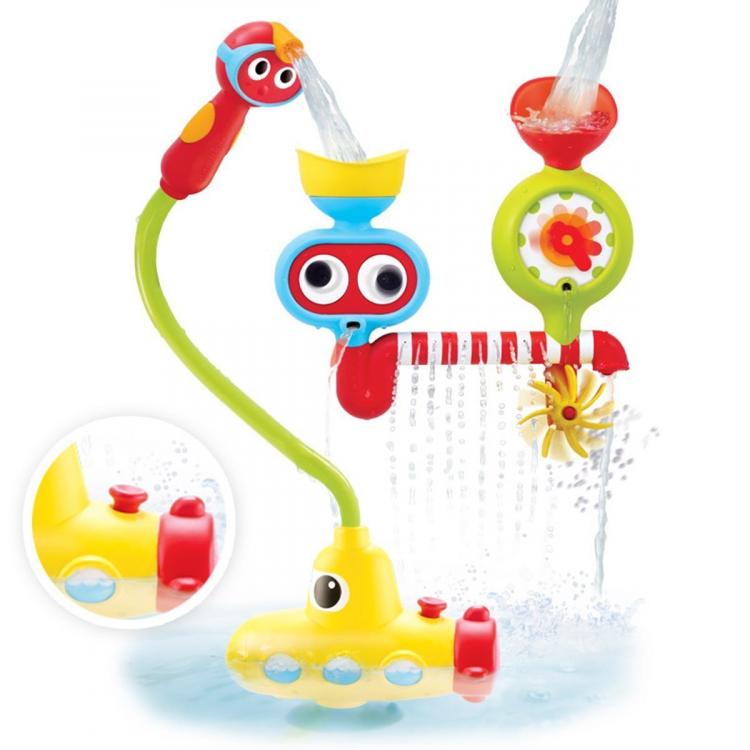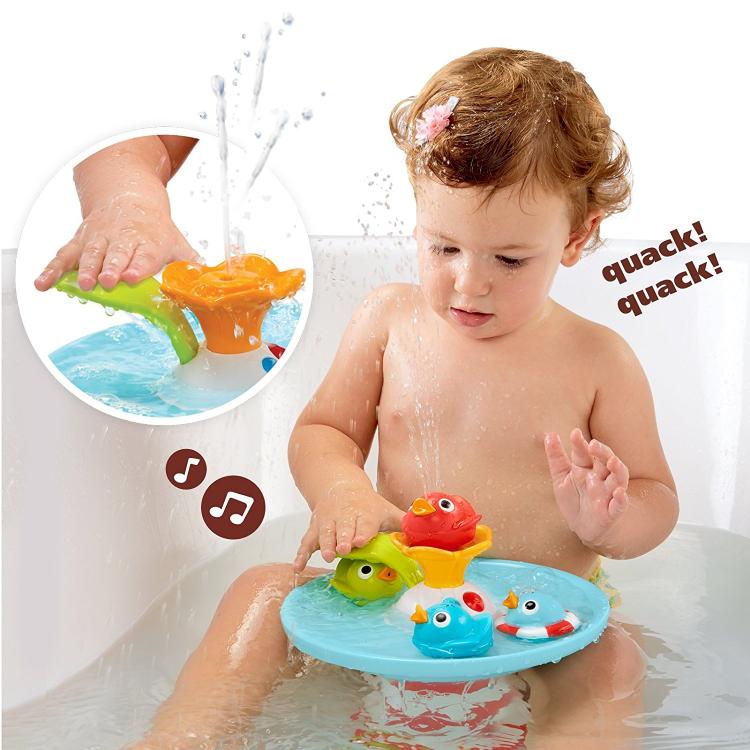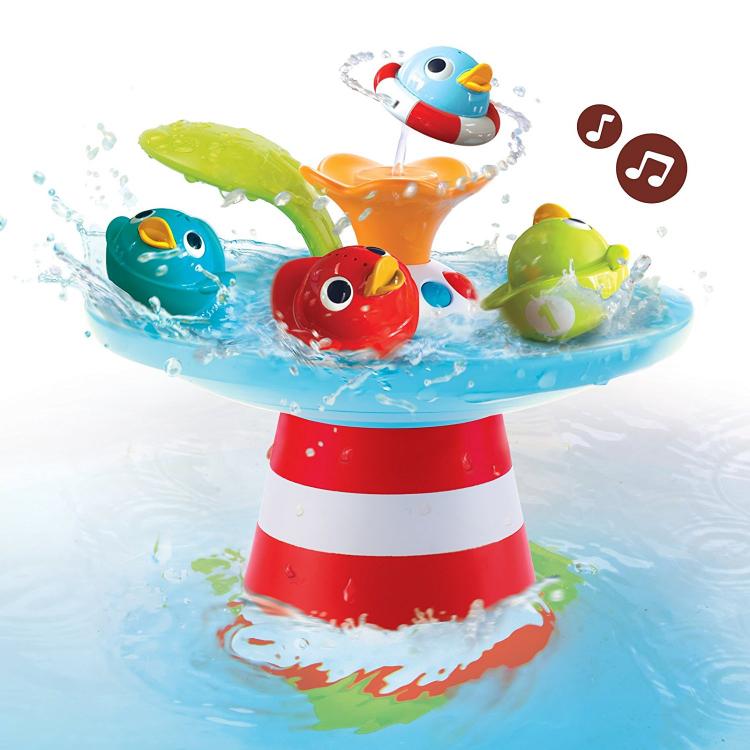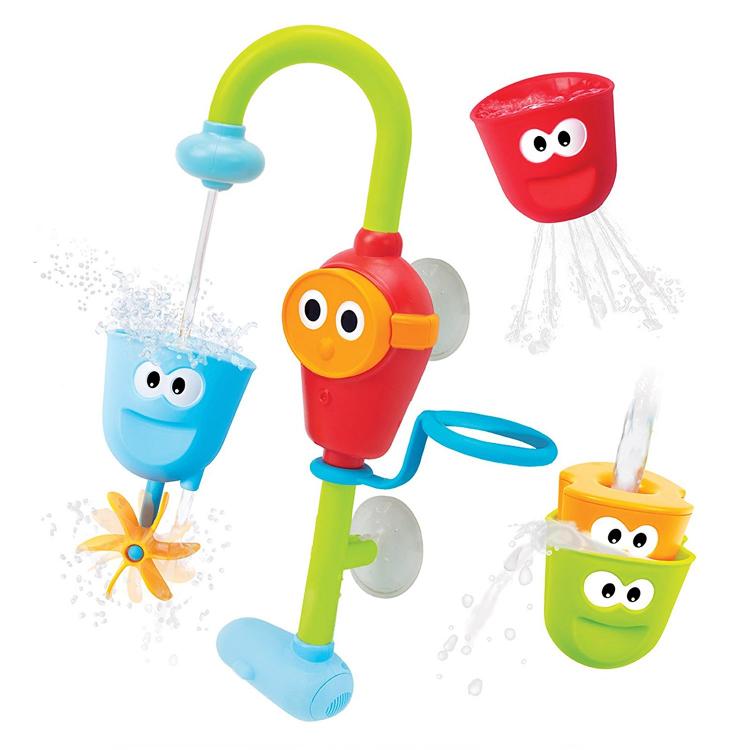 Subscribe To Our YouTube Channel