Wrap-a-Nap Travel Pillow Wraps Around Your Head For 360-Degree Napping
By Ryan on 11/24/2015 6:43 AM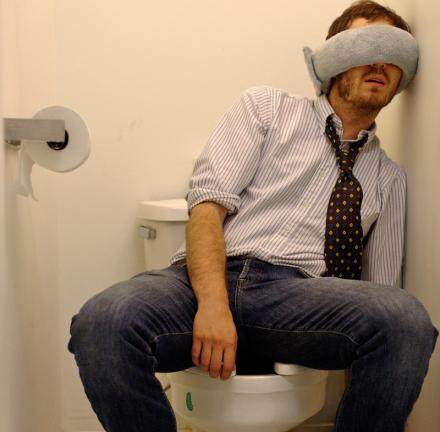 Unlike most travel pillows that just wrap around your head that only allow you to tilt your head left or right to take a nap while sitting, the wrap-a-nap travel pillow allows you to essentially fall asleep anywhere. The Wrap-a-Nap wraps all the way around your head and gives a cushion for you to rest your head on with 360 degrees around you. So you could take a nap on the toilet while resting your head against the stall, take a nap at a table while pointing your head straight down onto the surface, or even just to use as a quick way to take a nap at the office. Not only that, but since the travel pillow wraps all the way around your face, it doubles as a sleeping mask so you can quickly fall asleep no matter what the lighting situation might be.
If you thought that was it, you're wrong. Not only does the travel pillow give you a 360-degree pillow and double as a sleeping mask, but it will also muffle the noises around you as the pillow wraps around your ears as well. Don't feel like wrapping it around your face and looking like a complete weirdo? The wrap-a-nap travel pillow is also able to be used just like a standard travel pillow by simply wrapping it around your neck and keeping your head upright while you sleep while sitting, or just wrap it around your forehead if you don't feel like blinding yourself and muffling your hearing.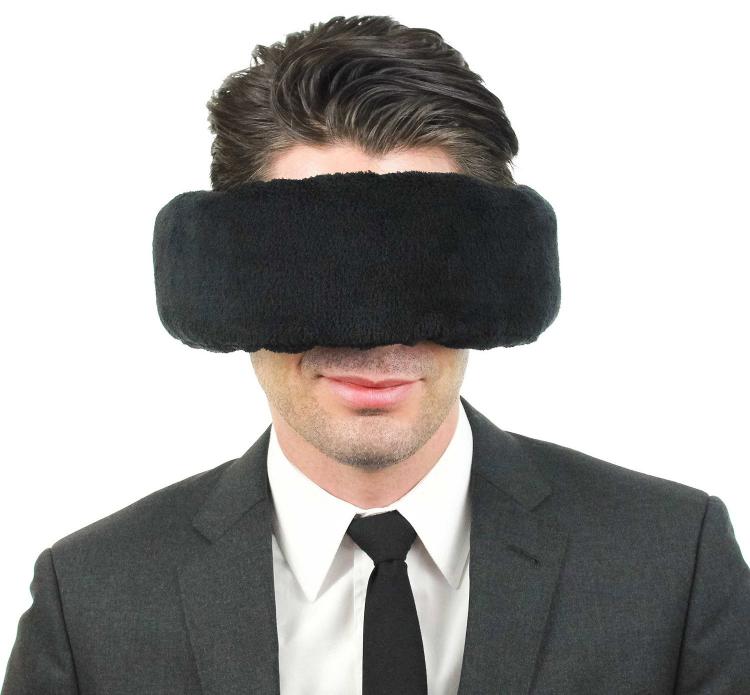 The Wrap-a-Nap is made using a plush minky fleece material along with a down substitute for stuffing which gives it a super comfortable and soft feeling when wearing it. The pillow uses a Velcro fastener which is able to accommodate all human sized heads, comes in a few different colors to choose from, and when completely laid flat the pillow measures 35 inches long x 5 inches wide x 3 inches deep.