Wooden Couch Arm Table
By Ryan on 04/26/2013 10:47 AM (Updated: 10/24/2018 12:04 PM)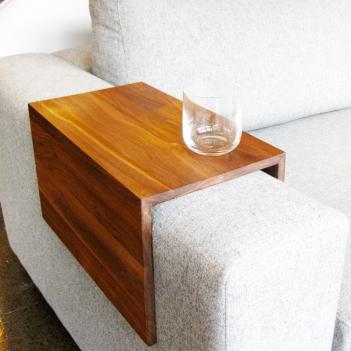 The Couch Arm Wrap is a wooden wrap that you can set over your couch's arm to use it as a table to set a drink onto, hold a plate of food, or set your laptop onto when you don't have a coffee table or side table next to your couch. No longer will you have to play the balancing game of trying to set your glass of red wine on top of your white couch's arm that sits atop your white carpet, this couch arm table gives you a sturdy base to set things onto, granted things can still pretty easily slip right off of it.
Made from a solid wood of your choosing, between cherry, maple, walnut, white oak, or beech, the couch arm table is customizable to any width of your liking depending on the size of your couch's arm.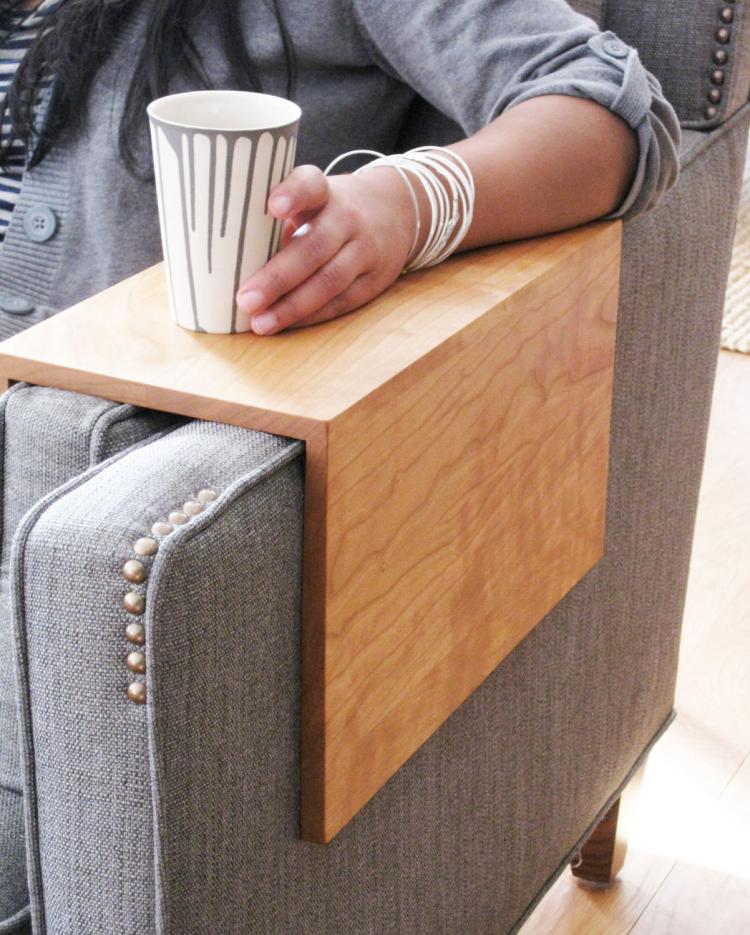 If you don't feel like dishing out $200+ for 3 small pieces of wood screwed together, you could probably build this yourself pretty easily, that is if you can scrape yourself off the couch for about 15 minutes.