Wood Burning Hot Tub Uses Fire To Heat Water
Date Published: 03/07/2019 12:16 PM (Updated: 09/12/2019 9:27 PM)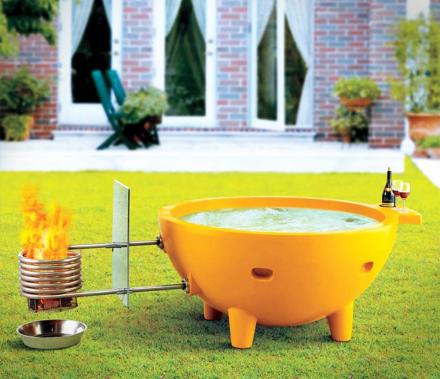 Don't feel like taking care of an actual hot tub with all the chlorine and cleaning you have to do an a regular basis? Sick of shelling out money each month to power a hot tub you rarely use? This wood burning hot tub is so simple to use, even a caveman like you can do it, just turn on your hose and fill up the tub, rub two sticks together to make a fire, and you have yourself a natural hot tub that is powered simply by a fire.
The way it works is the fire is connected to the tub using metal coils that push the water through the tubes and around the wire basket where the fire is housed. The tub includes a stainless steel windscreen that keeps you safe from the fire while you're soaking in the tub.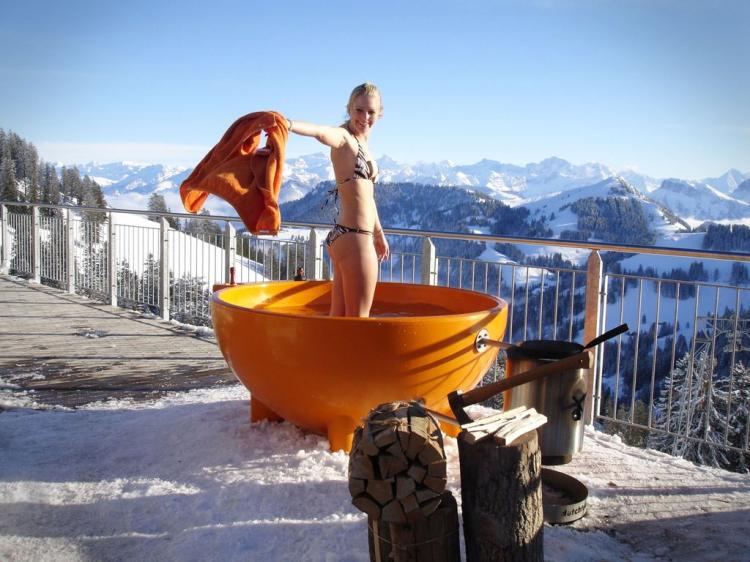 The wood burning hot tub (or dutch tub) also includes a clear top cover to enclose the tub when not in use which has chrome handles, does not need to be plugged in to power or connected to any drain, and it has a ledge to set your drinks on.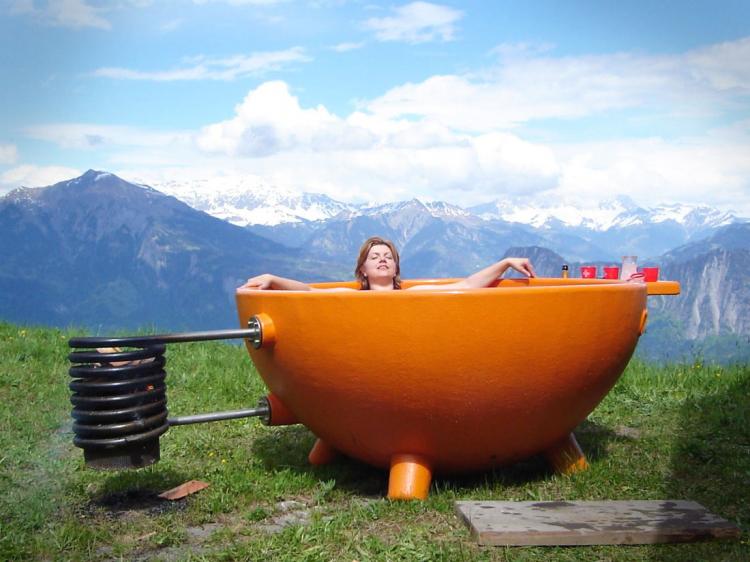 The wood burning hot tub, aka Dutch Tub, can hold up to 200 gallons of water, weighs 330 lbs, is made from fiberglass, and measures 63 inches x 63 inches x 32.3 inches.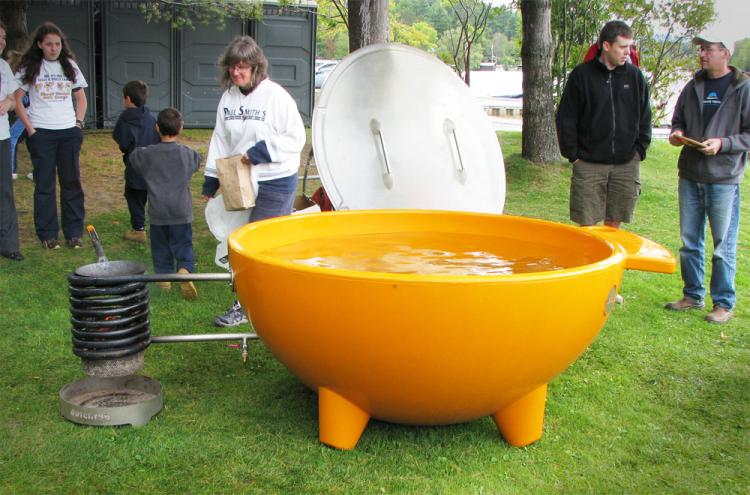 Check out the dutch tub in action via the video below.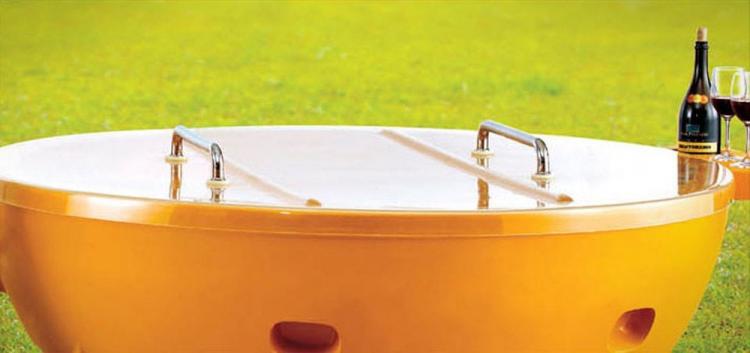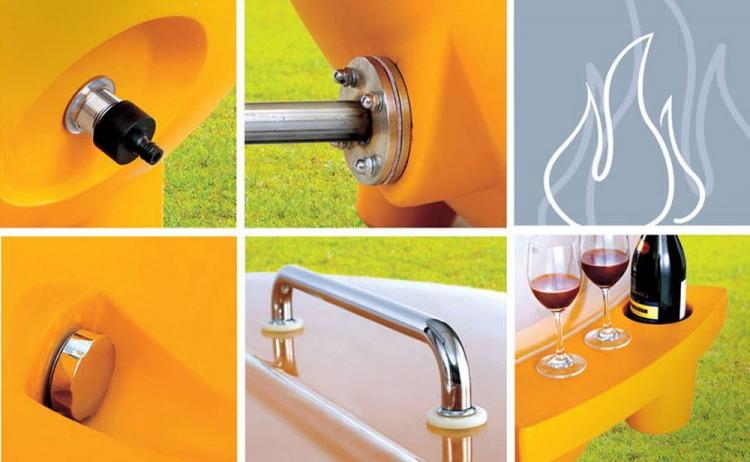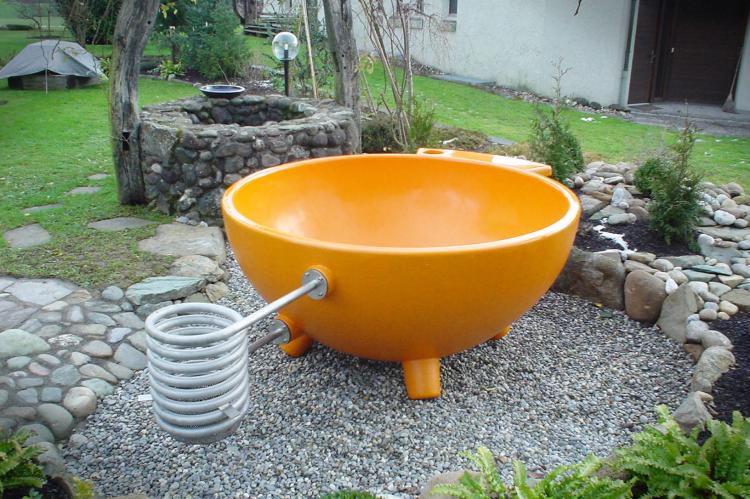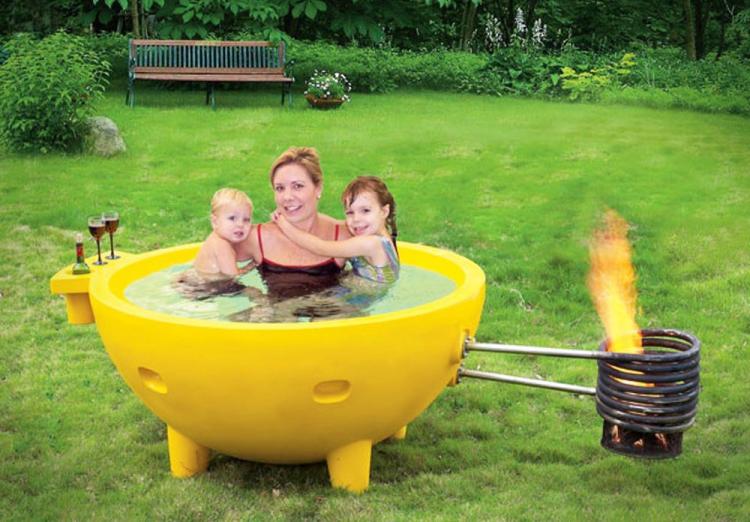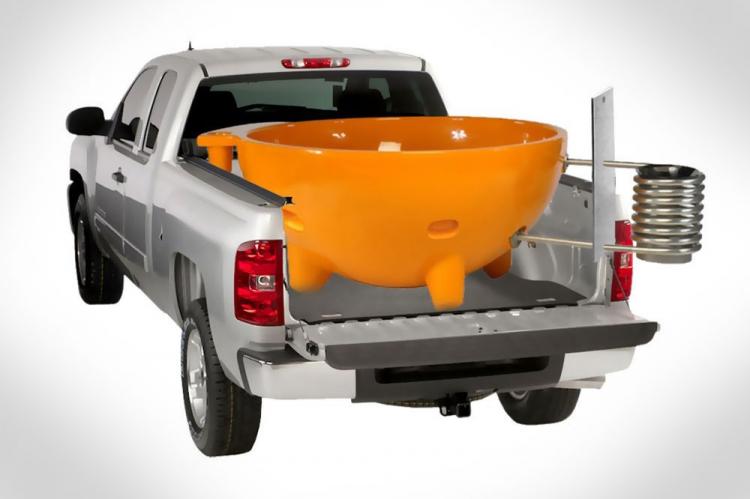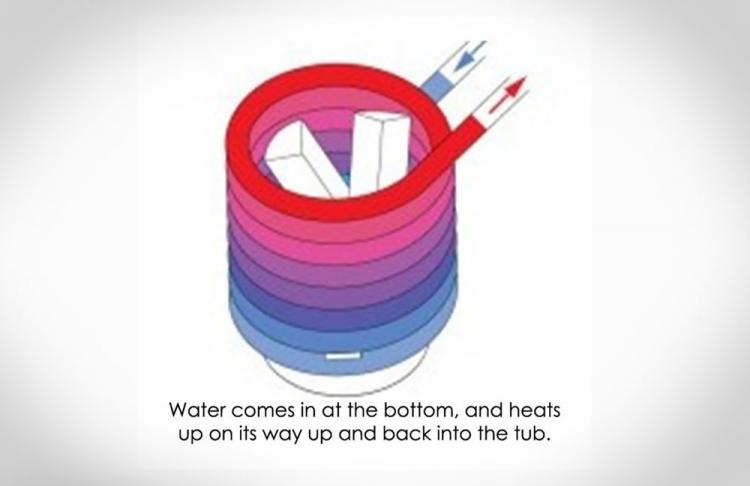 Subscribe To Our YouTube Channel