You Can Now Get 3D Wolf Underwear Because That's Just Where We're At Now
By Ryan on 08/07/2021 12:10 PM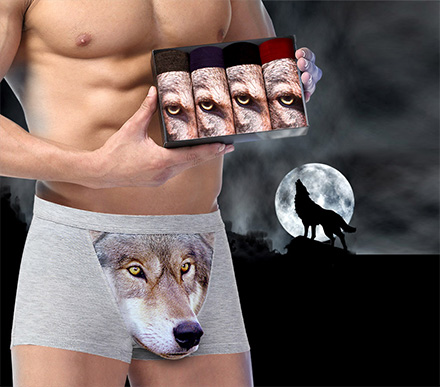 In today's episode of "Yes, apparently this is a thing", we have these wolf underwear, which essentially turns your bulge into the snout of the wolf as it protrudes outward, giving the wolf a 3D look to it. Make your package howl like a wolf as you engage with your lover in relations as you sniff her rear end with your snout. Ya it's getting a little weird, but we're just gonna go with it... No longer will your package be confined to the straight lining of regular underwear, with these wolf underwear you have the room of an entire wolf snout to let your business literally hang out and consume as much room in your briefs as needed.
Truly making you the new leader of your pack, the wolf underwear is just one of many animals you can make your package become, with others including an eagle, a tiger, a cheetah, or if you're a lady, there's always the cat panties.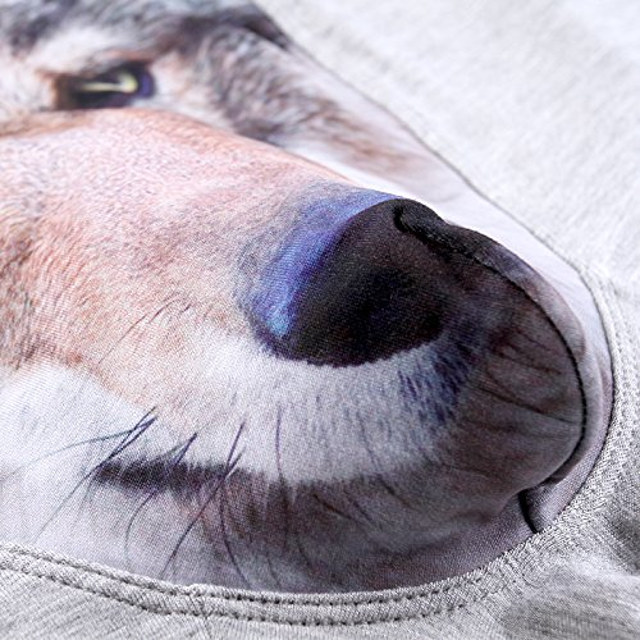 A perfect gift idea for a boyfriend, or a gift for your girlfriend that's actually for yourself, the wolf underwear comes in a pack of three pieces of boxer brief underwear in 3 different colors, are made from super comfortable and quality material, have a wide waist design for extra comfort, gives you extra space and is super breathable, and uses a U-convex design.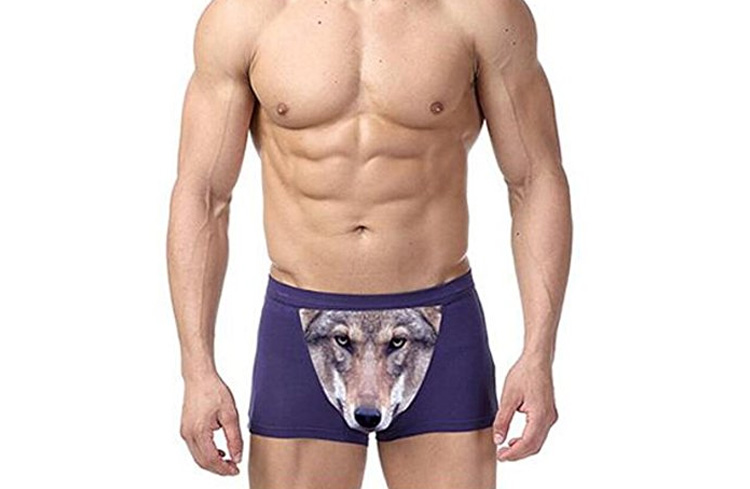 Just be aware, if your package isn't up to snuff, it may end up looking like a pug or an ewok of some sort.