This Wizard Hoodie Lets You Cast Spells With Light and Sounds
By Ryan on 12/18/2015 4:04 AM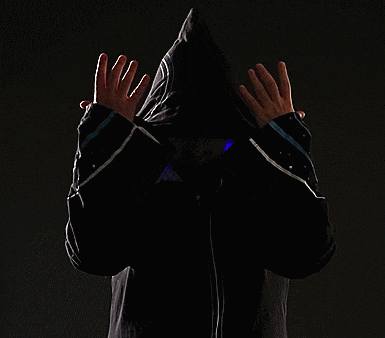 This wizard hoodie has a lights and speakers embedded into the sleeves and hood of the garment that allows you to cast spells which make sounds and flash lights. The hoodie can detect different hand motions and has 9 different spells that you can cast that offer different sound and light effects. If you're not over 40 and still living in your parents basement, the Wizard Hoodie might not be for you, as you actually need to practiced quite a bit to master each spell by keeping your hands in precise locations for a precise amount of time. Perfect for Larpers, Comic Con goers, or a child's Halloween costume, the Wizard Hoodie is sure to creep out everyone around you, all for the wrong reasons.
Aptly named the Technomancer 2.0 Digital Wizard Hoodie, the garment features extra droopy sleeves to see the flashing lights inside (I'll hold off on the Borat joke here), has 9 different spells you can cast including, electroshock, thunderbolt, restore health, fireball, shockwave, energy beam, raise the dead, warp, water bending, plus a couple bonus things you can do.
The wizard hoodie's lining and outer material are made from 100% cotton, contains a speaker and 32 super-bright and multi-colored LEDs that are powered by 6 AA batteries which are not included, is machine washable just so long as you take out all electronics beforehand, and comes in sizes ranging from small to 2XL.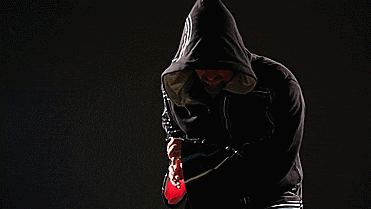 The Wizard Hoodie started off as an April Fools joke from ThinkGeek, but after so much interest, the product actually came to fruition. Check out the Wizard Hoodie in action via the videos below.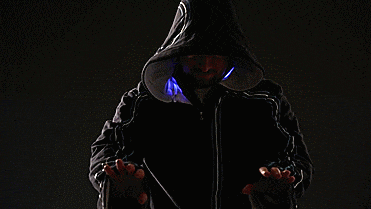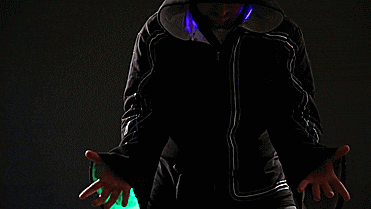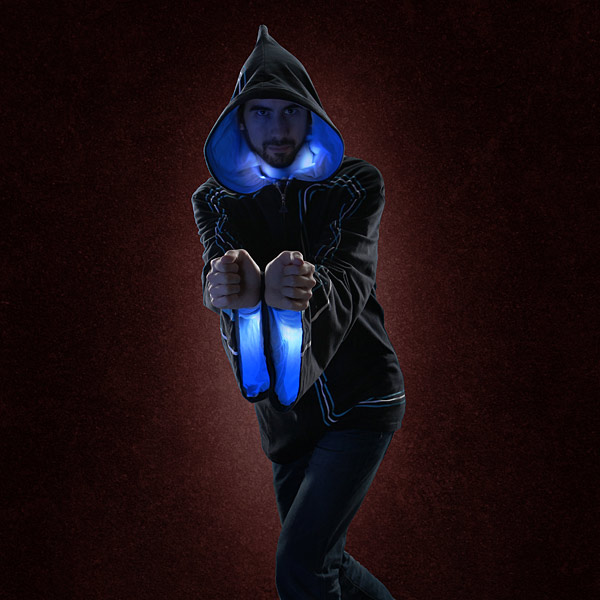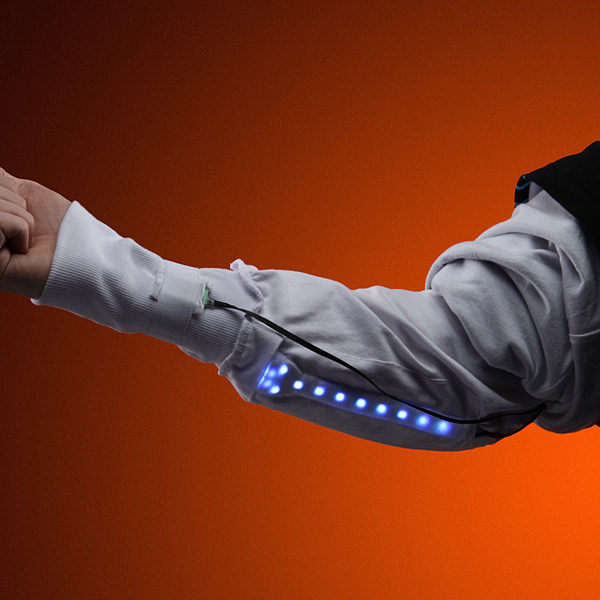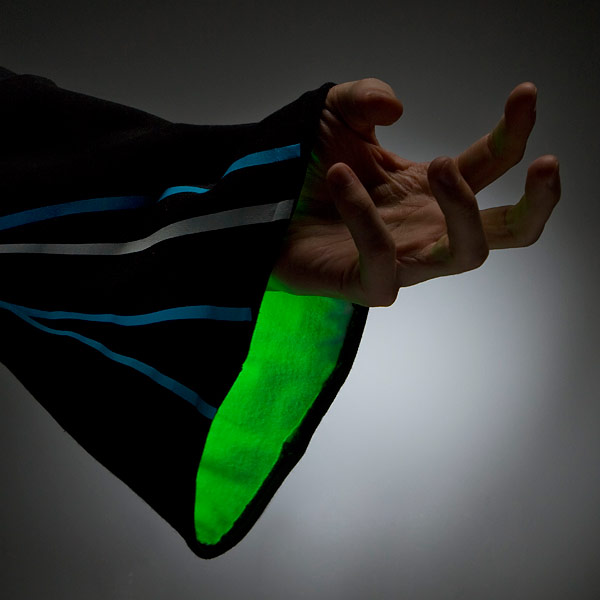 Subscribe To Our YouTube Channel