Wile-E Coyote Car Dent Vinyl Decal
By Ryan on 11/14/2019 11:09 AM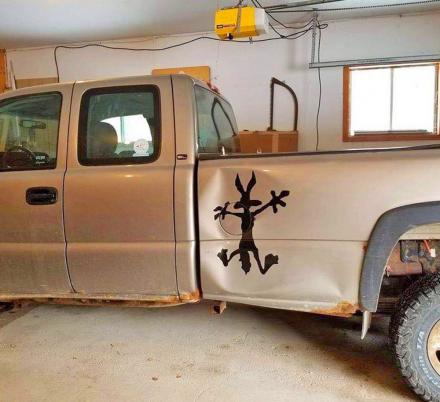 There are two types of people in this world, those that get their car fixed when it gets a dent, and those that just let 'er go. Well, I guess there's also the people that take the insurance money and then never get it fixed. This unique and hilarious vinyl decal is for the latter two categories of people. It's a Wile-E Coyote car decal that'll turn your unfortunate and ugly car dent into a hilarious way to "hide" the damage.
The Wile-E Coyote car decal is made to make it look like Wile-E Coyote has smashed into your car, thus creating the large dent to your car or truck. It makes a great conversation starter, and makes your car look a little less trashy in-between getting your car fixed after an accident, or just for people that'll never get that dent fixed.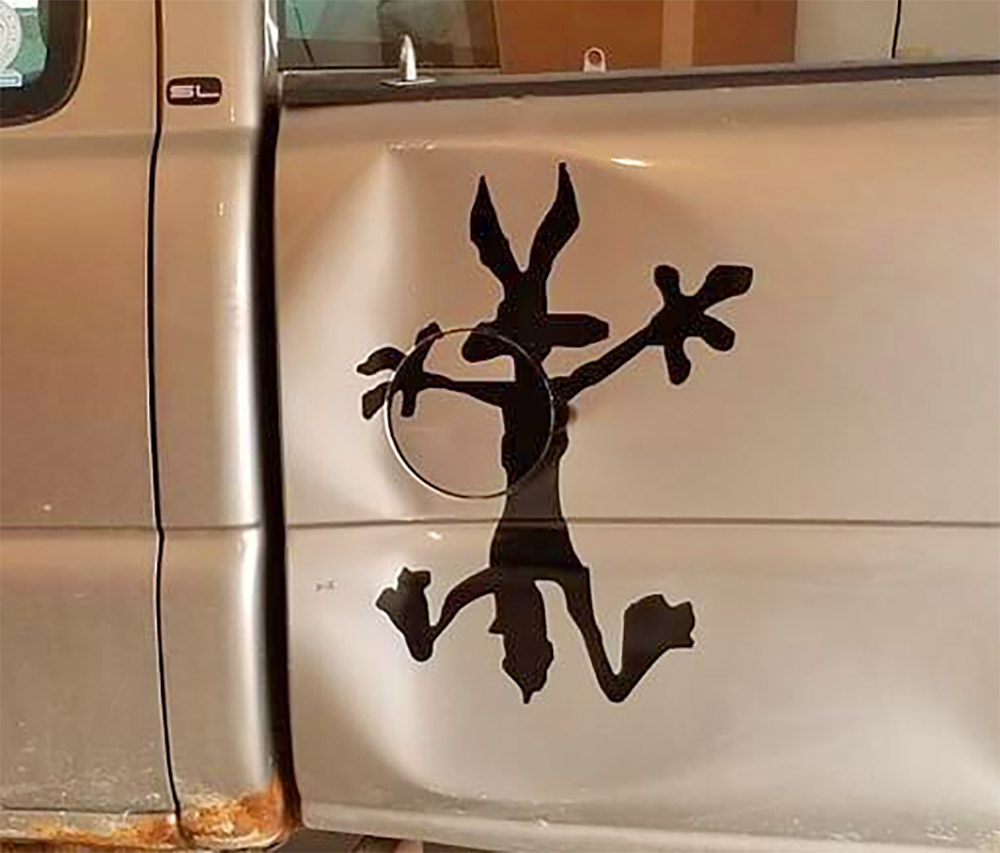 Image credit: HussyHorseDesigns
The Wile-E Coyote car vinyl is available through the Facebook page Hussy Horse Decals, and can be ordered by messaging their page for a custom order. They're selling them for $25 each, though you can custom order larger or smaller sizes that will vary the price slightly. You can also order the coyote car decal in a custom color if you like.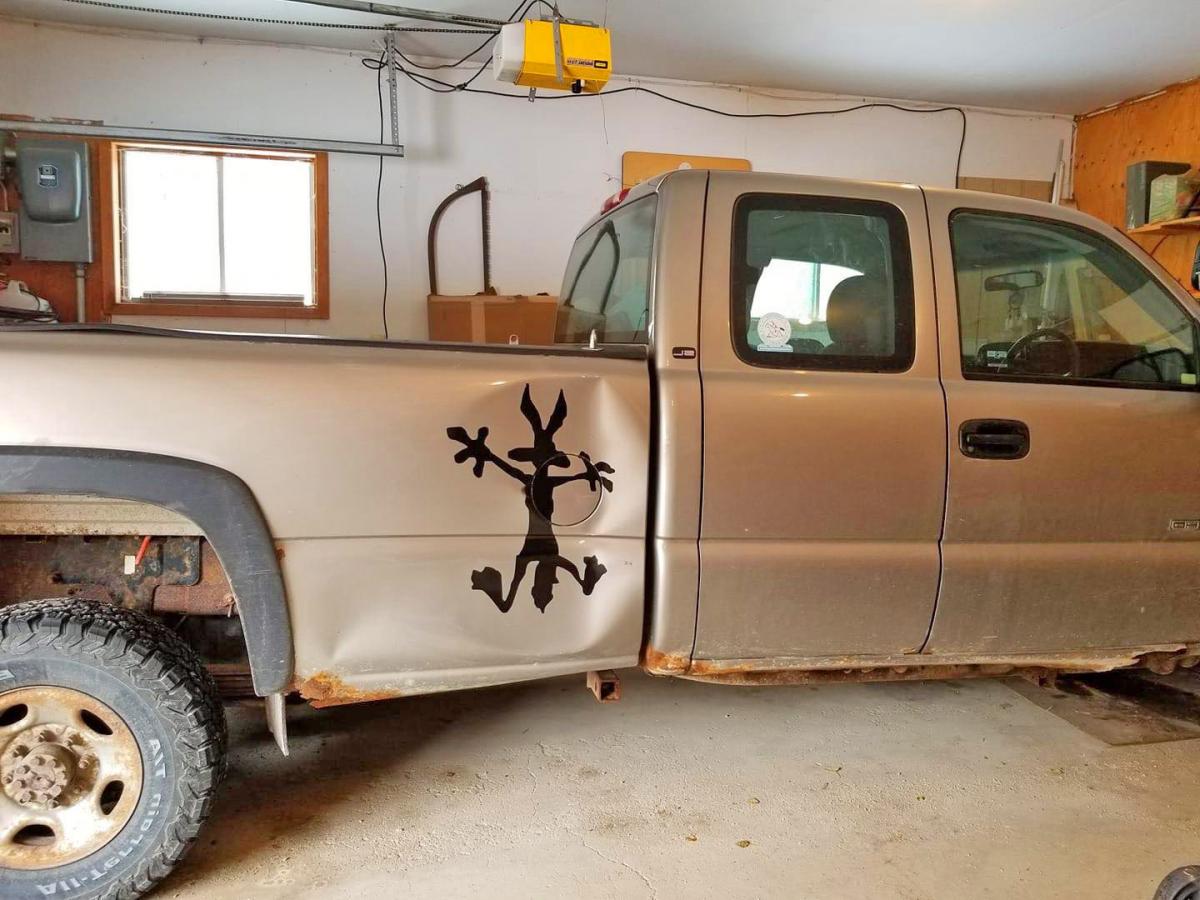 Image credit: HussyHorseDesigns