Whale Tail Coffee Mug
By Ryan on 07/14/2016 4:49 AM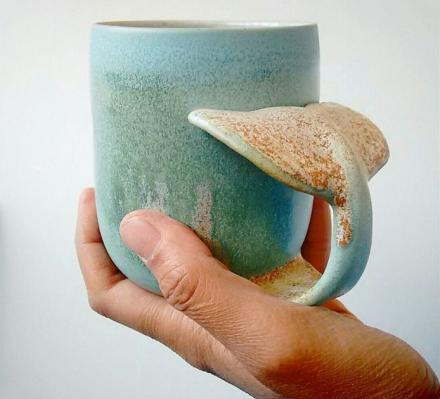 I've said it before, and I'll say it again. Either we love whales too much, or this site is just becoming a shill for the whale product industry, yeah, there's an industry for that! None-the-less, this beautiful ceramic coffee mug is made to look like a curling whale's tail is the handle of the mug. Sure, we've features a similar one a few months ago that even holds your cookie, but this one is much more artsy and cool looking, plus I bet a lot more work goes into each one!
Created and designed by Annick Galimont, a whale loving ceramics artist based out of Barcelona, the whale tail mug comes in a few different variations, which she works on mainly 'on request', but you can view her past creations here.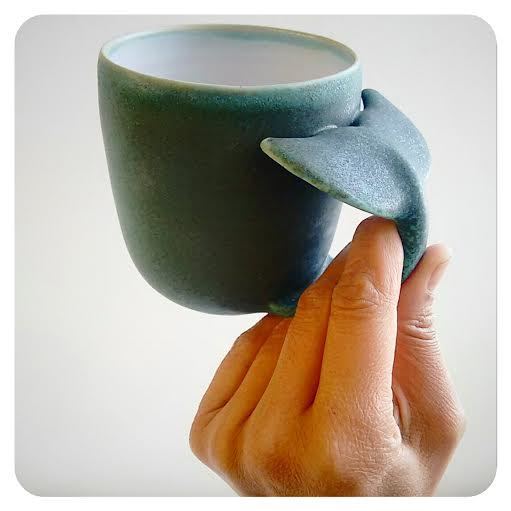 You can also find similar whale tail mugs on Etsy, but not nearly as great looking as these made by Annick!