This Sad Man Adjustable Wooden Lamp Is How We All Currently Feel
By Ryan on 01/12/2022 1:14 PM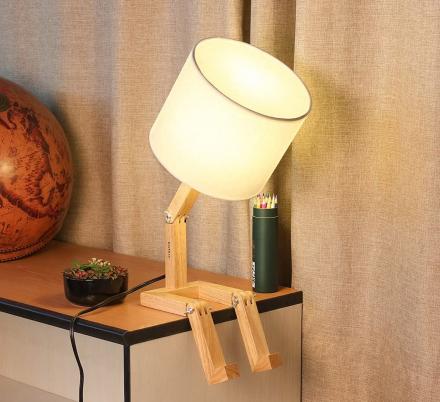 We may have a problem with lamps, we just love weird and uniqye lamps so much that we can't get enough. For example there's this lamp made from a log, a nuclear explosion lamp, and this incredibly designed lamp that lets you adjust light either up or down. There's unique lamps that are designed incredibly, there's lamps that are impressivley detailed, and then there's lamps like this depressed lamp that's just silly and funny. It's called the HAITRAL Swing Arm Desk Lamp, and it's made to resemble a person with no arms and it has an adjustable back and legs that you can position however you want.
The human-like wooden lamp comes with three different areas where you can adjust it, including in the middle of the back piece, along with 1 in each leg along the knee area. The most likely use for the lamp is probably to slouch the back and place him on the edge of your desk or table to make him look a little glim or depressed. It's surely the best addition to any angst teenagers room.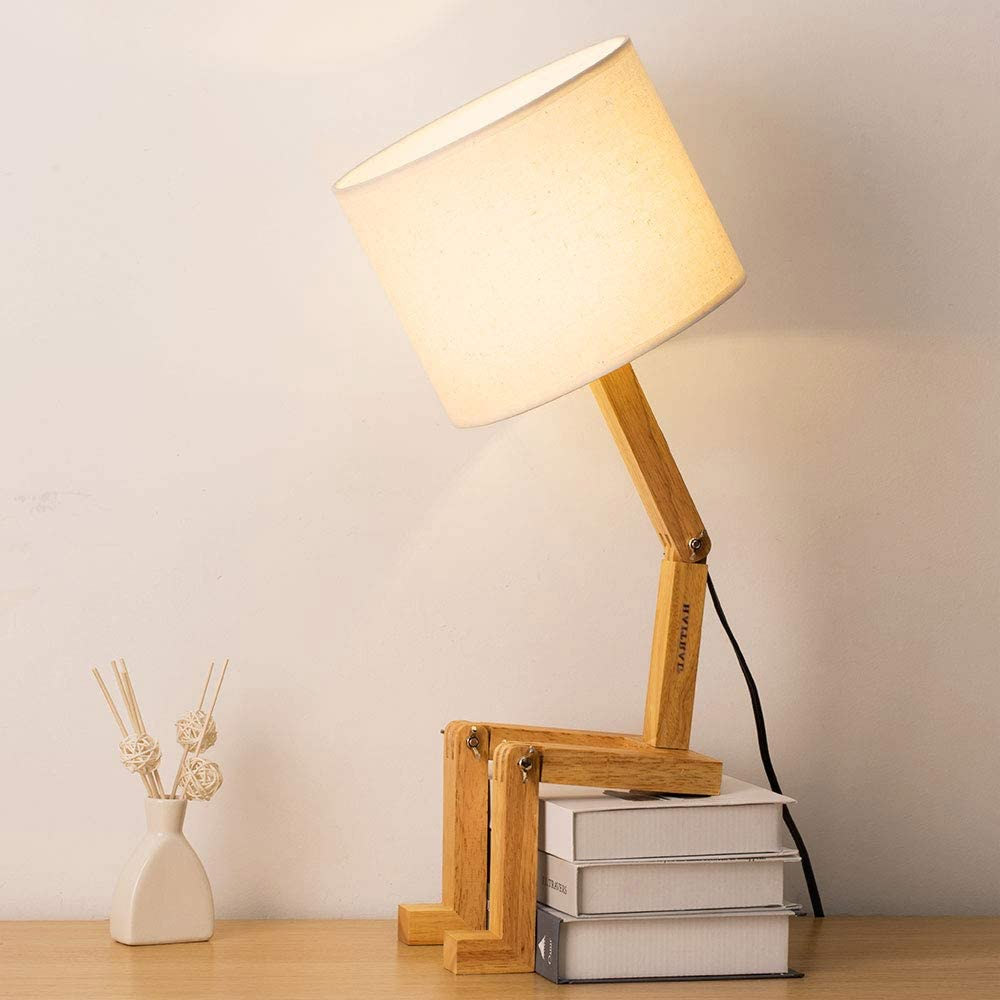 The depressed man lamp is compatible with any e26 light bulb (U.S. standard) which is not included, and works with a variety of incandescent, halogen bulbs, LED or CFL light bubs. Though you should note the wooden man lamp is compatible with bulbs 40W or less (LED bulbs max of 15W).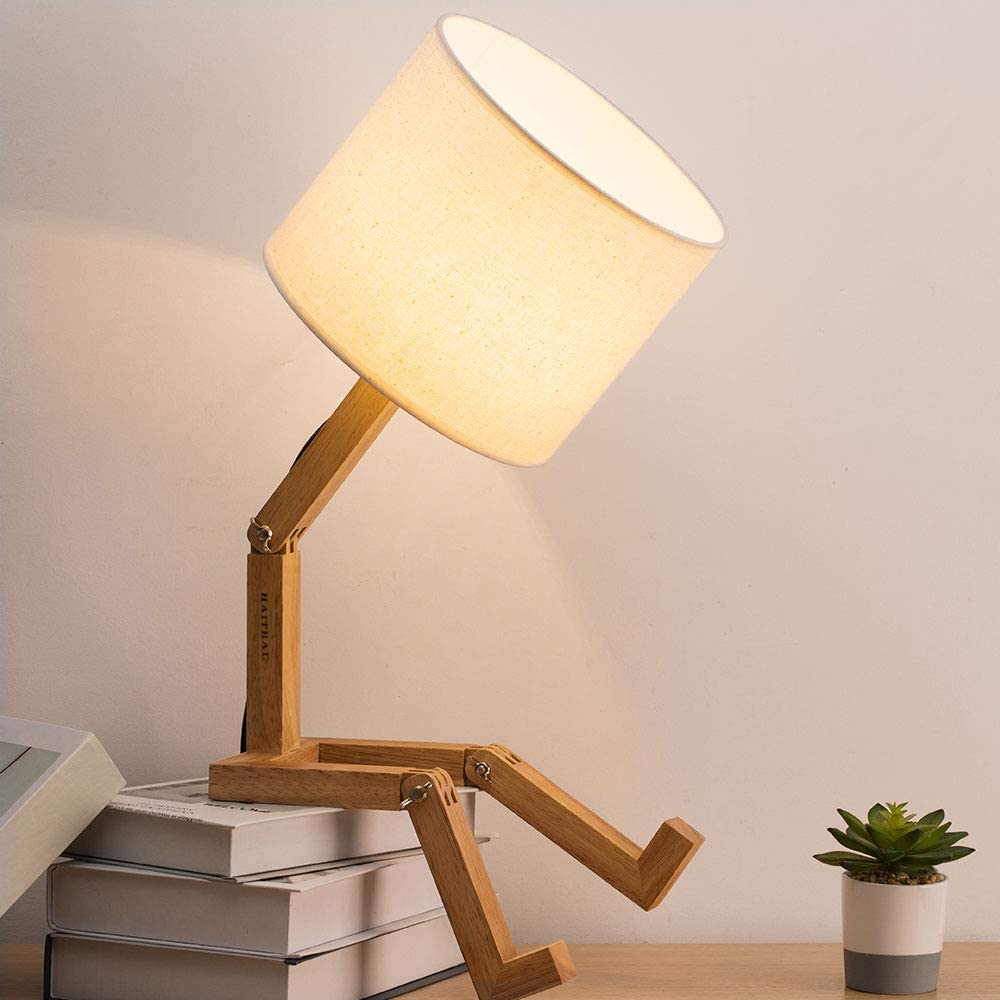 If you're looking for something a little less glim and even more adjustable Amazon has a few other human-like wooden lamps that let you adjust more than just three spots, including ones with arms, and more. You can check them all out on Amazon here, and view examples below.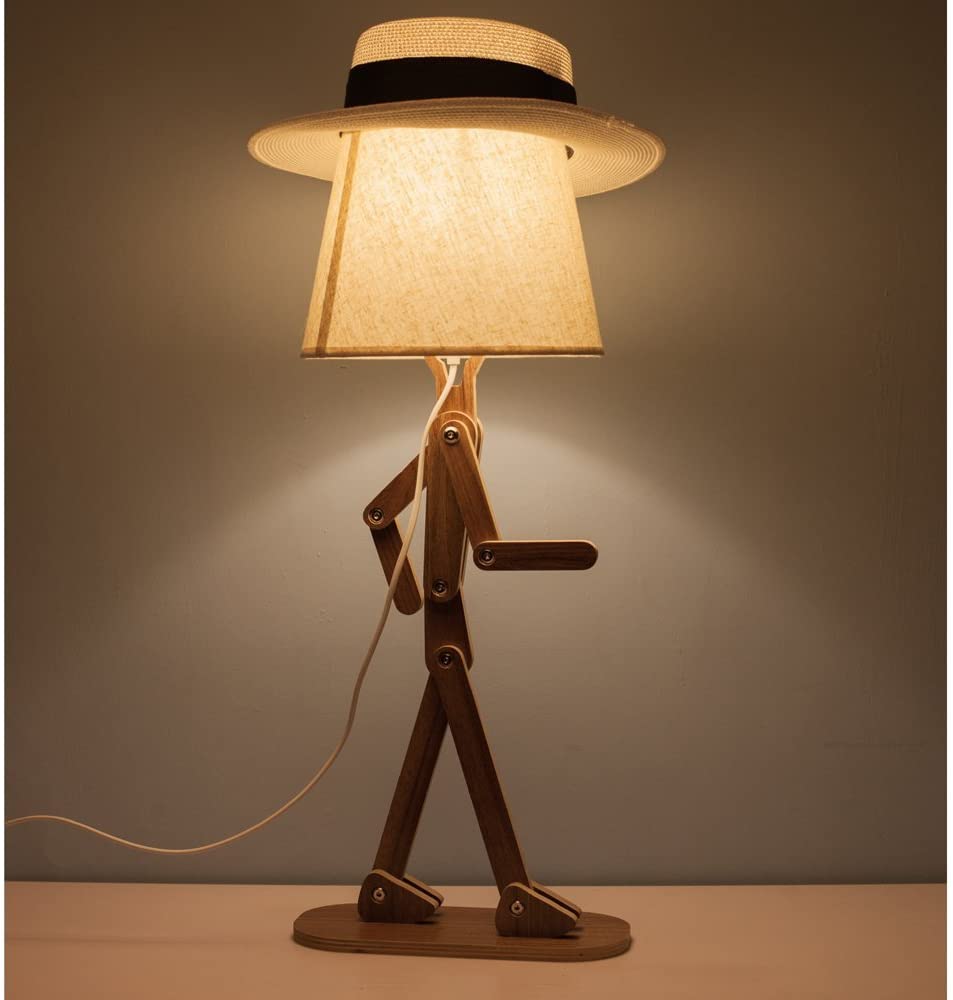 GET THIS ONE HERE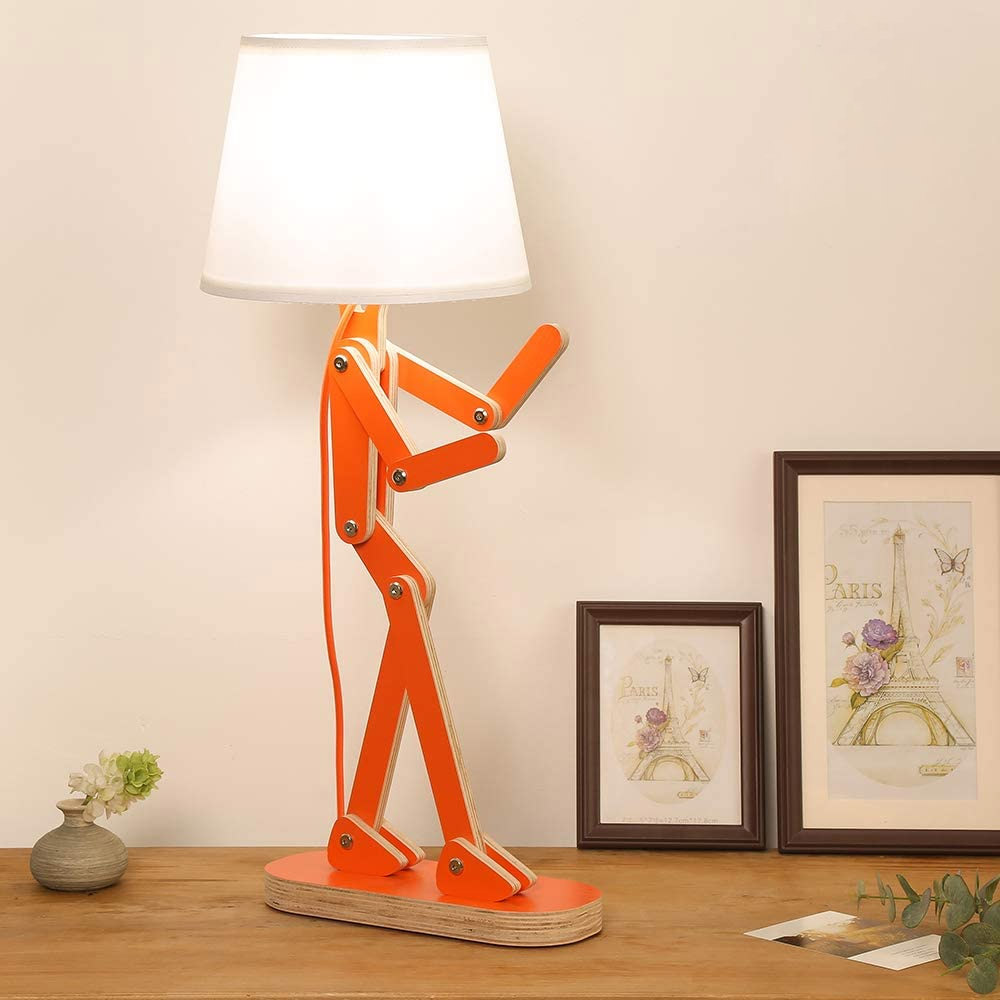 GET THIS ONE HERE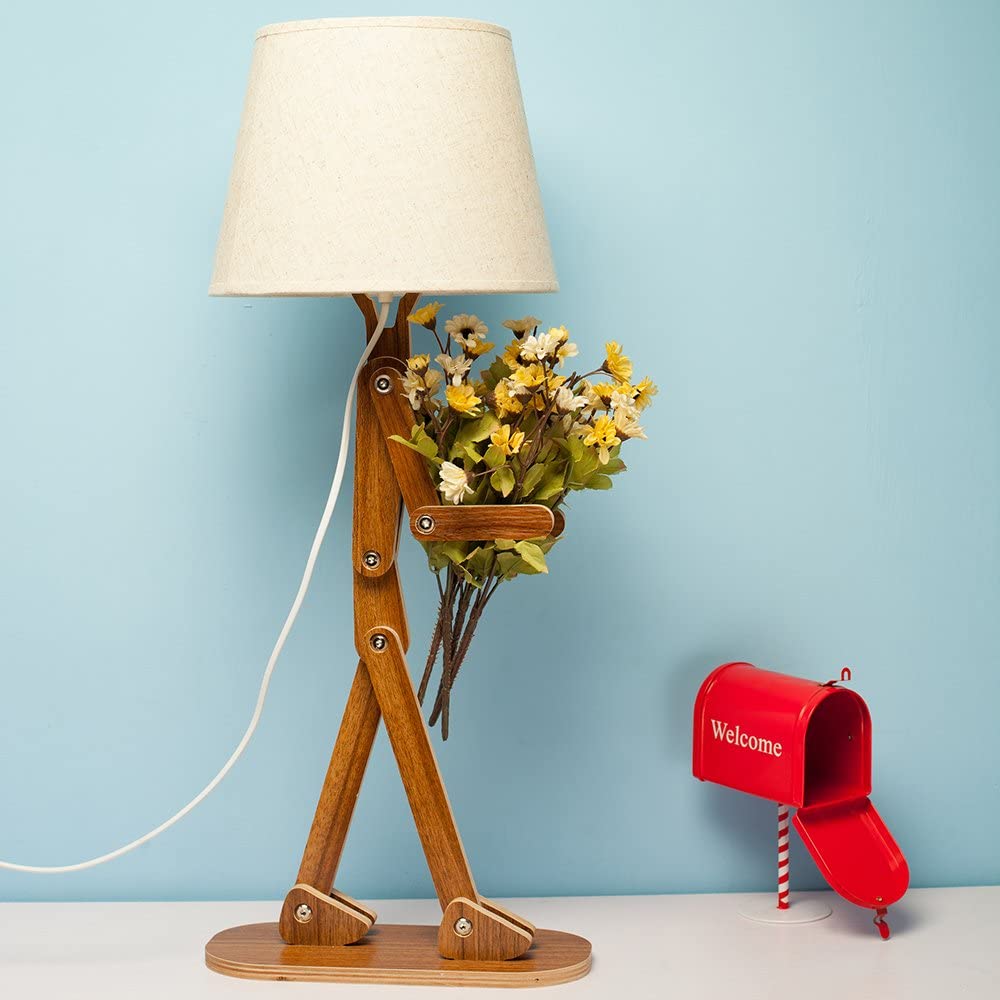 GET THIS ONE HERE
There's even a wooden adjustable lamp that's made to look like a dinosaur! Check it out here.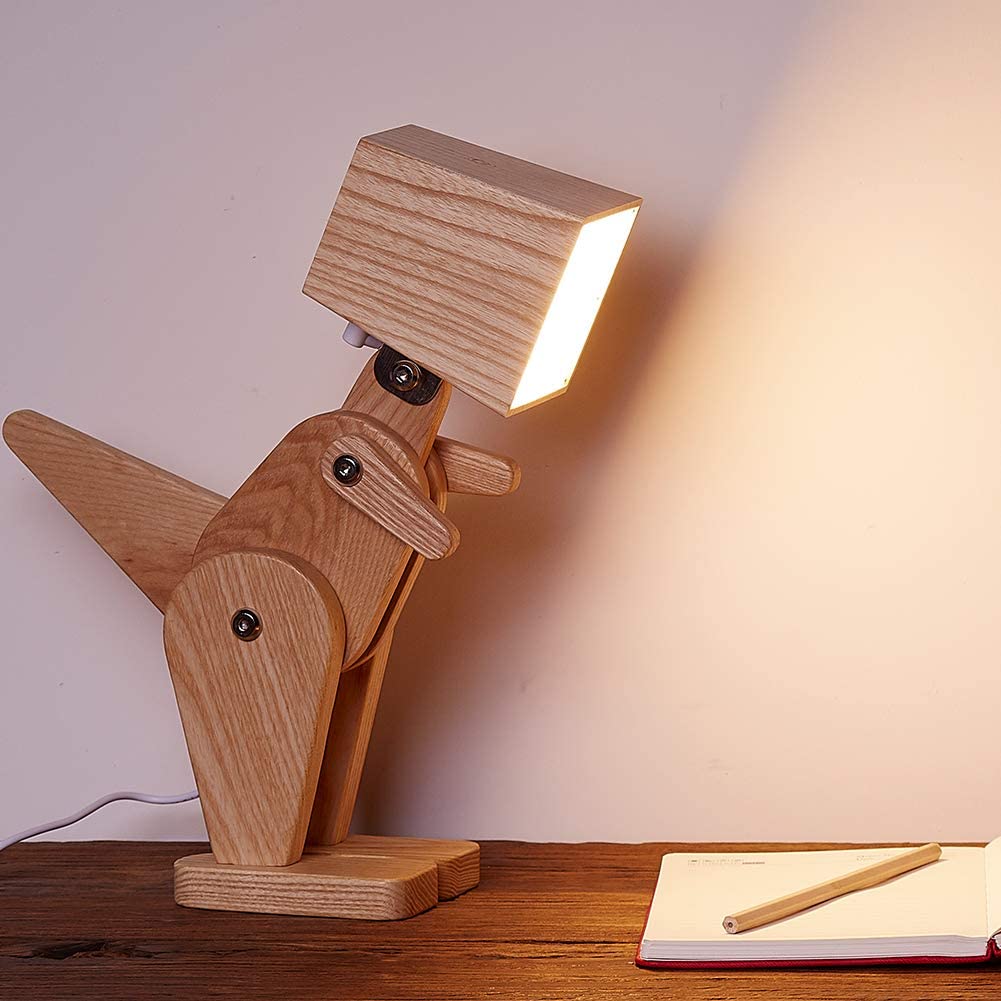 GET THIS ONE HERE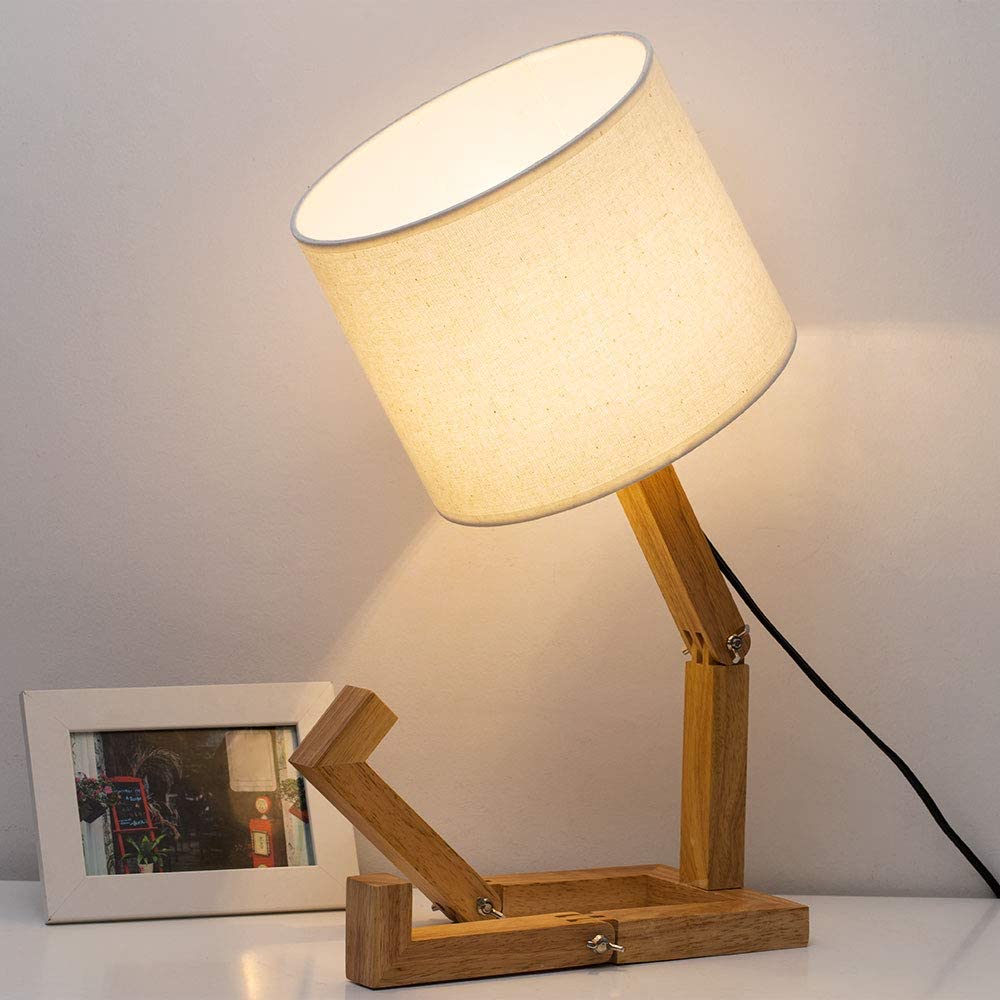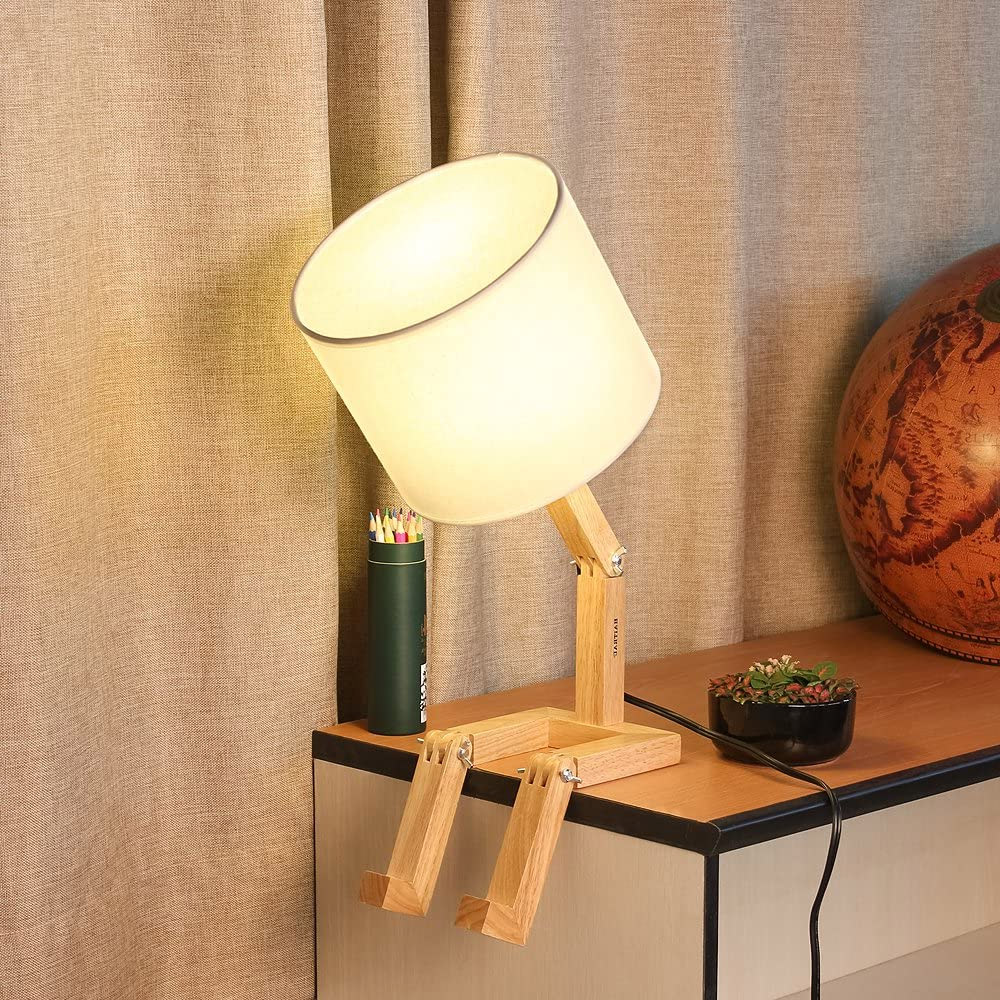 Upon delivery you'll need to assemble the depressed man lamp.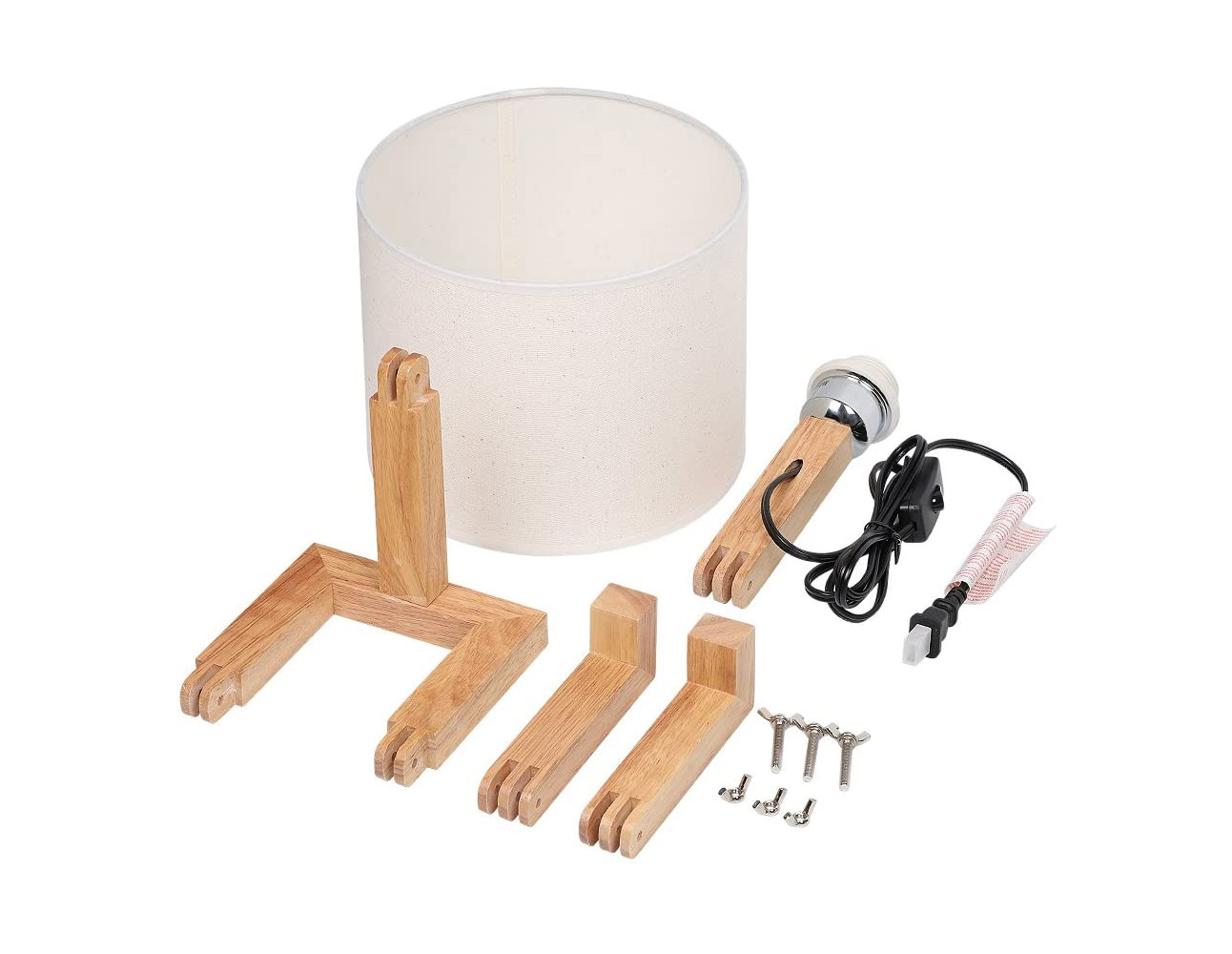 The adjustable man sad lamp is made from an ivory linen lampshade, a natural wood base, and adjustable metal knobs. Another cool feature is that you can place a few books right on his legs for a super cool and unique bookshelf.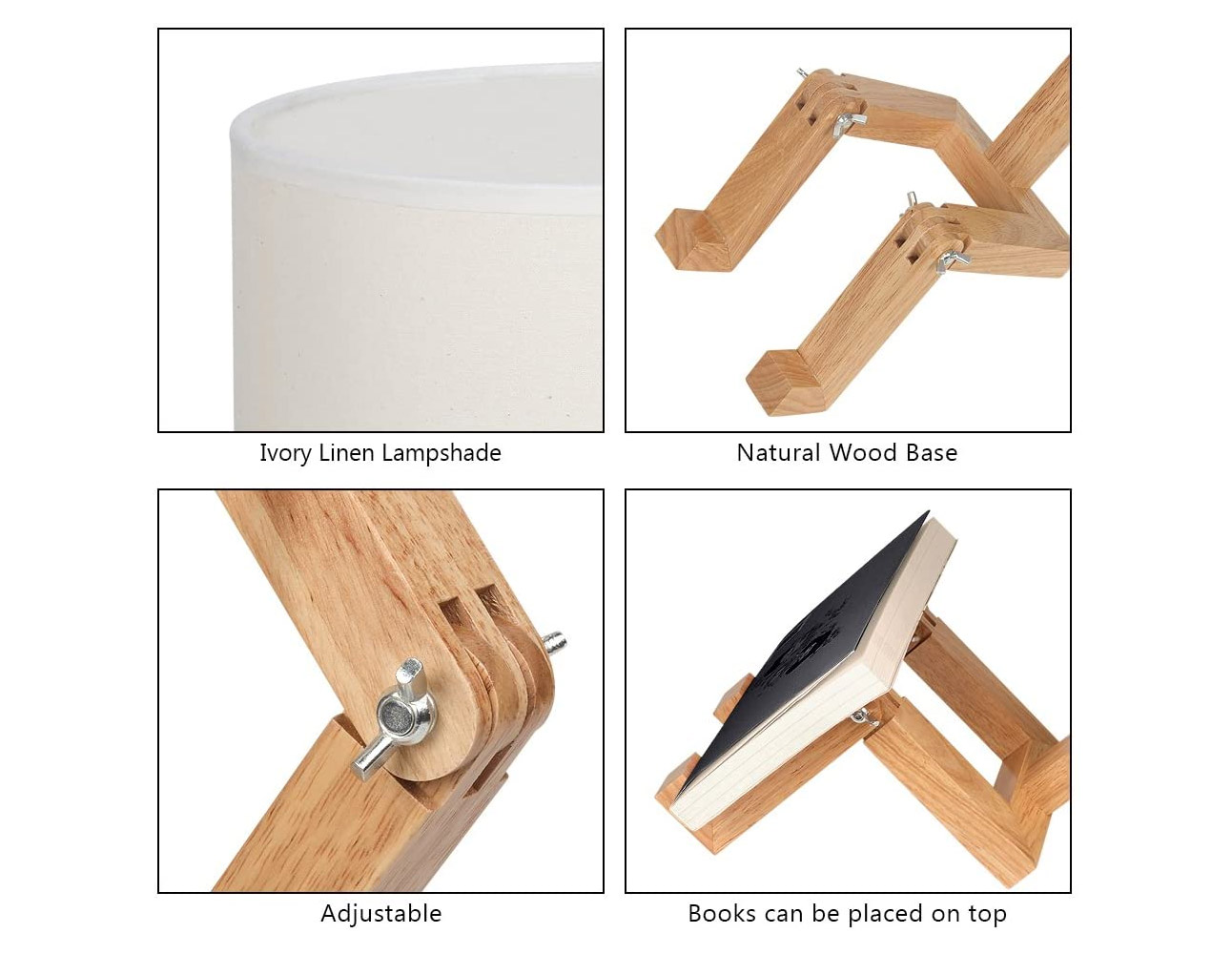 In total the sad man lamp measures 18.8 inches from the top of the lampshade to the butt of the base where it sits. Each leg of the man lamp measures 10.4 inches long, and the lampshade measures 8.8 inches wide x 7 inches tall. The power cord has an easy on/off switch and measures 67 inches long.