This In-Pool Table And Chairs Set Is Perfect For Hot Summer Days At The Pool
By Ryan on 07/15/2021 9:45 AM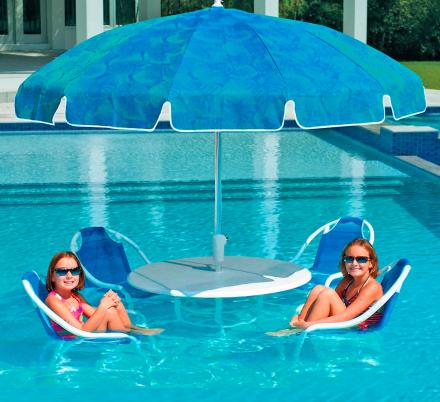 We're pretty much pool party experts here at OddityMall. We have shared everything from the floating bar to the floating grill. We've tripped you out with the floating projection light and freaked you out with the floating poop thermometer. You can count on us to be the best at recommending unique, helpful, and wacky pool products (and we're apparently pretty good at finding products that float too). That's why we're pretty pumped up to share this awesome Pool Party Seating Set from Frontgate!
Rust-proof, with powder coated aluminum and a classic blue and white design, this table and chairs set that's made specifically to go into the pool is sure to take your pool party to the next level.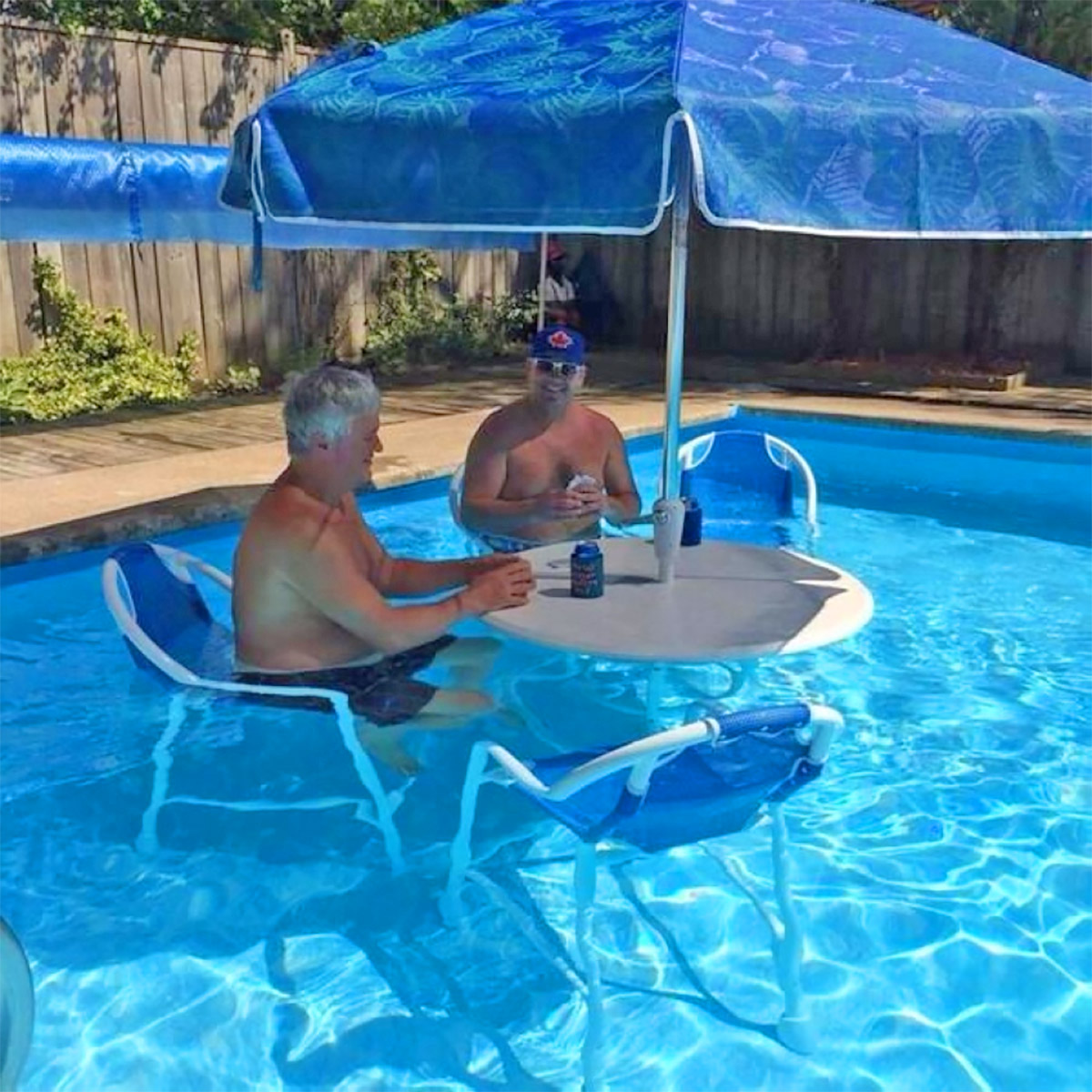 The in-pool seating set is perfect for actually sitting or eating in the shallow end of your pool, which, by the way, is typically around 36 inches (or 3 feet) deep.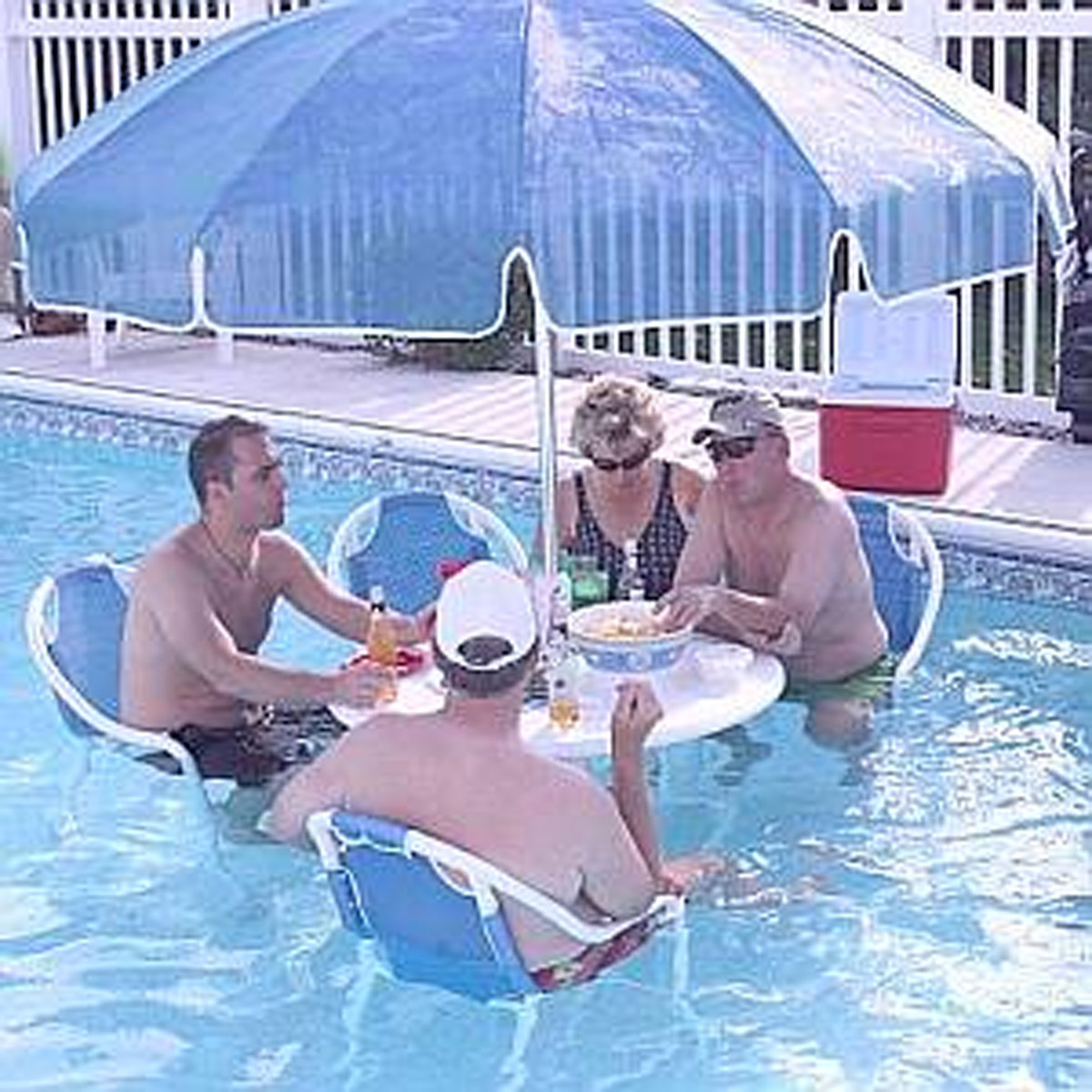 The frames are hollow and have holes to let in the pool water, thus weighing down the seating set so it doesn't drift around when you aren't using it! Each piece of pool friendly furniture has padded feet to protect the floor of your pool, in addition to giving the seating set some extra grip.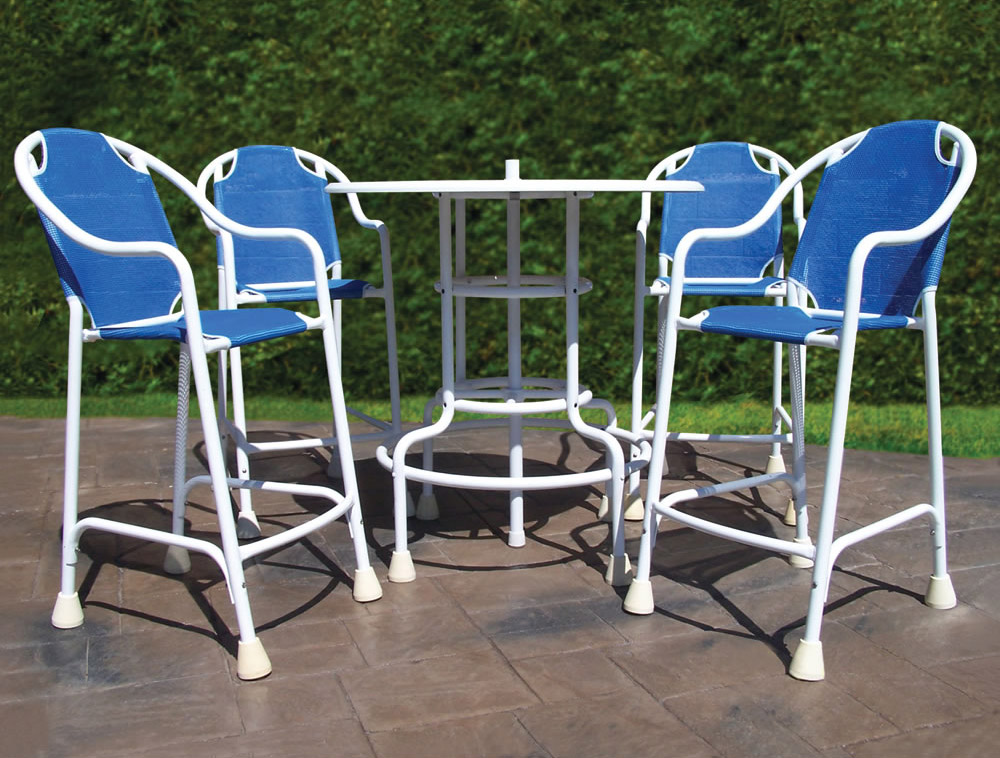 The in-pool dining table has a diameter of 42 inches and is also 42 inches tall, perfect for submerging the lower half of your body in the cool water while your arms and shoulders get a nice tan.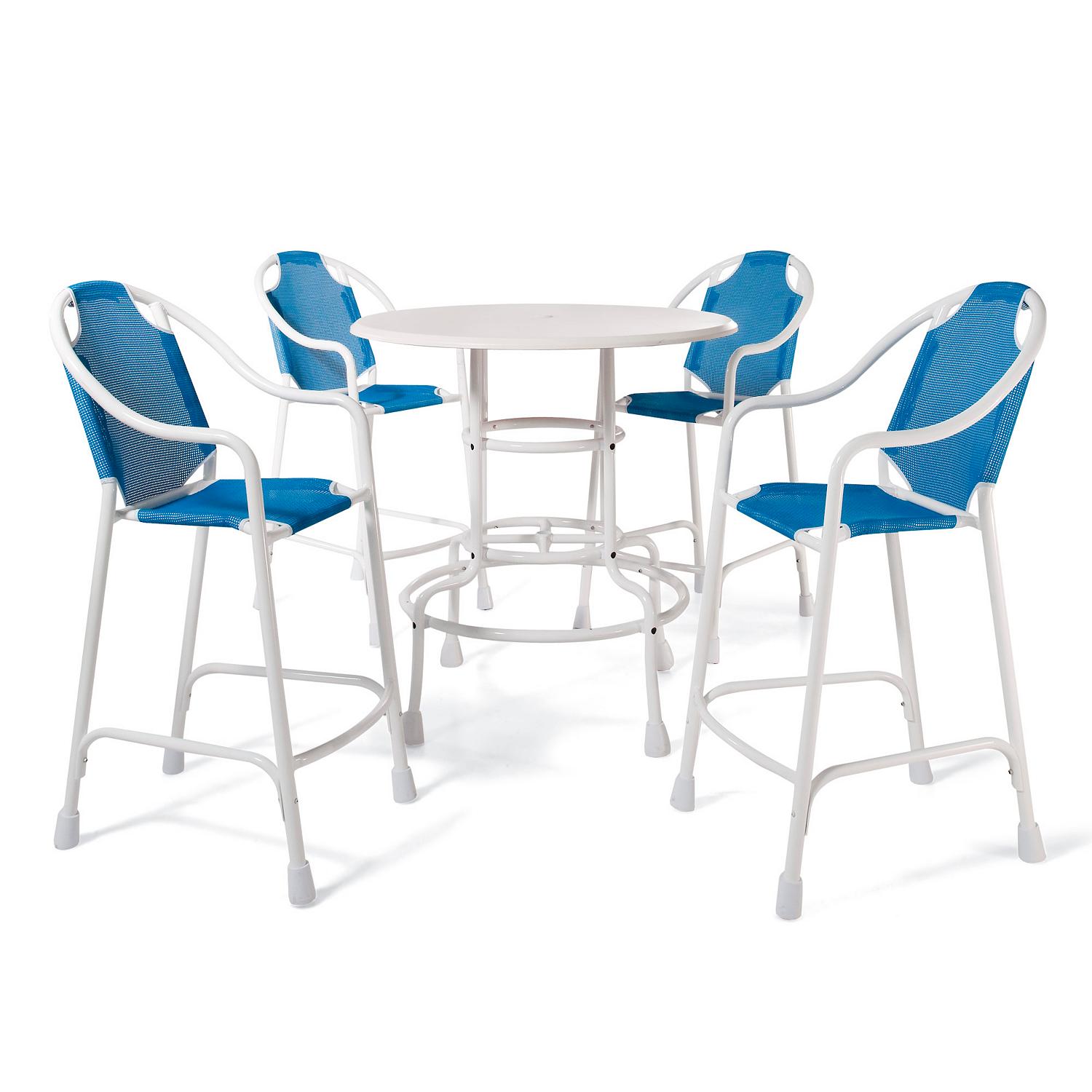 The chairs are 21 1/4 inches wide with a depth of 28 inches, while they stand at a considerable 47 1/2 inches tall.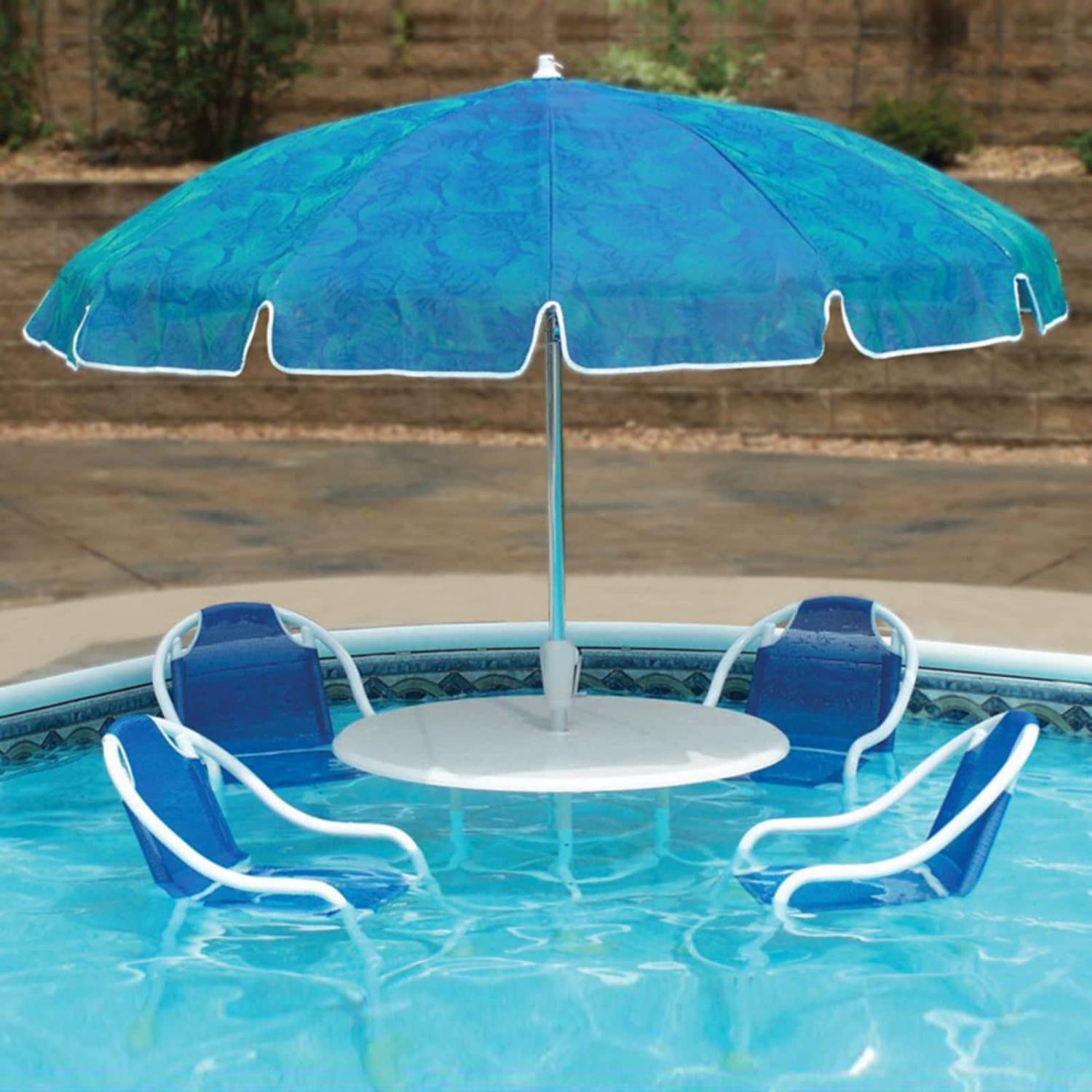 The powder coated aluminum means the submergible table and chairs for the pool won't lose their vibrant blue and white hues, even after a long summer baking in the sun.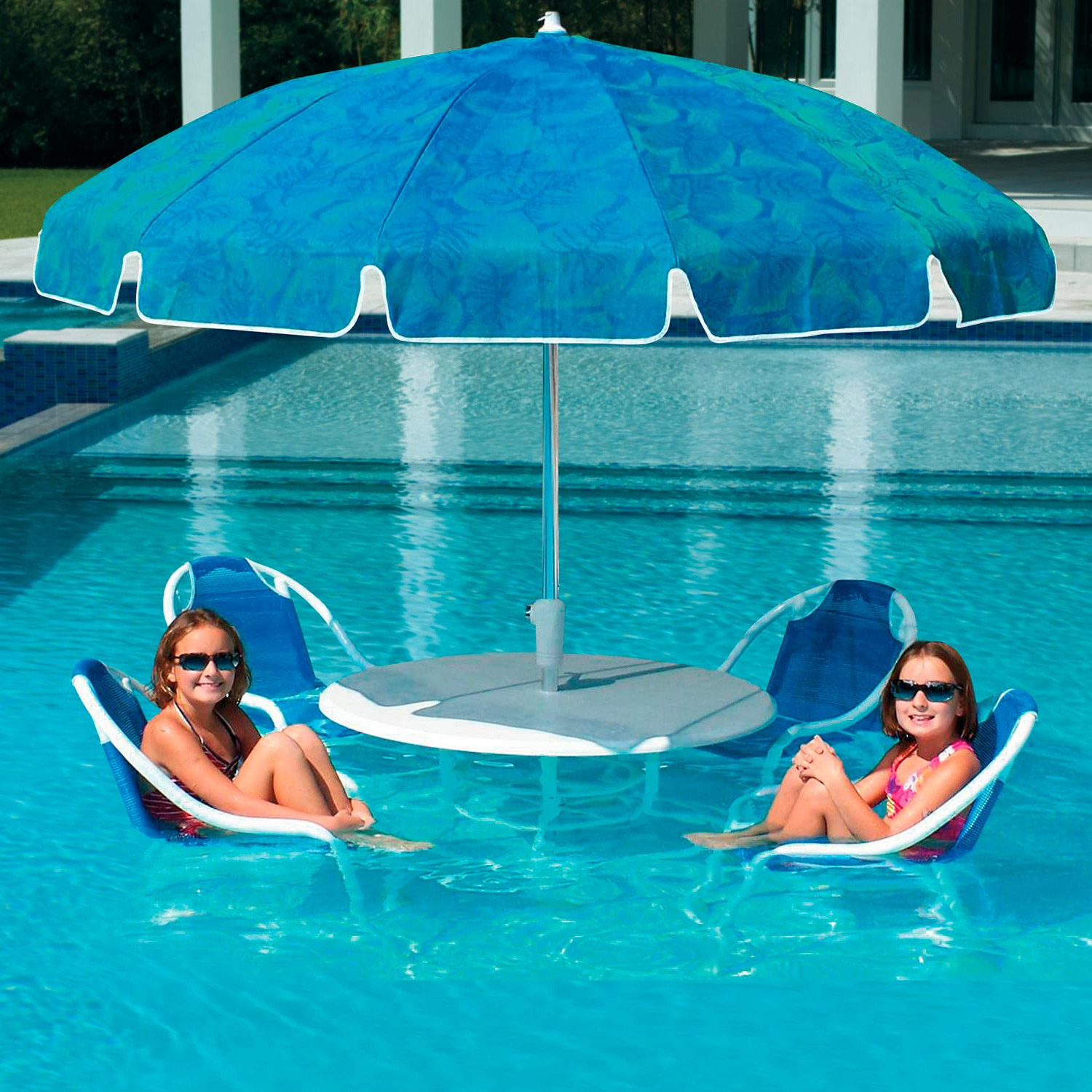 Frontgatealso offers a 9 foot tall umbrella that can be inserted into a hole at the center of the in-pool dining table, so you can also choose to relax in the shade.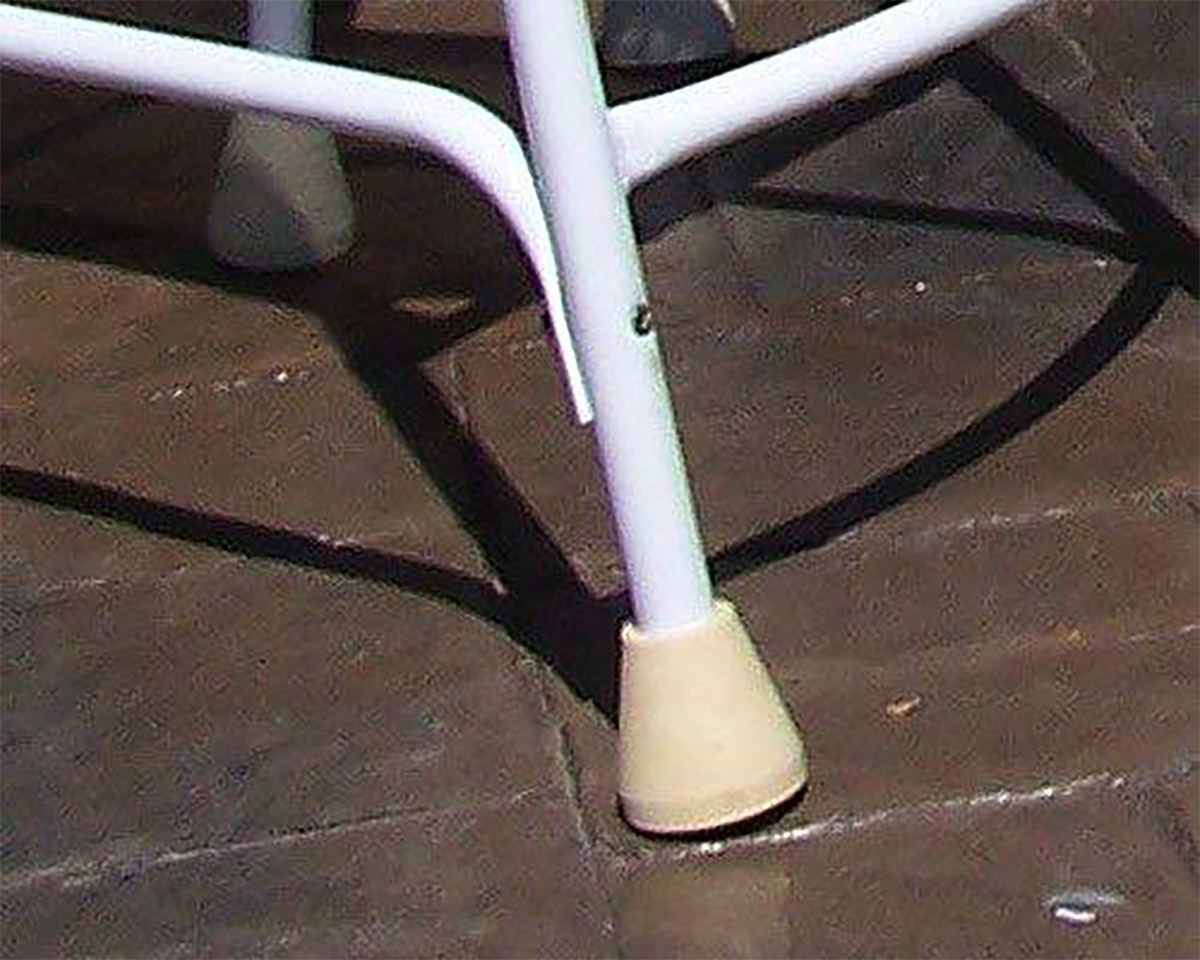 Just imagine spending those long, hot summer days chilling at a dining set that is actually sitting in your pool - you'd probably never leave!