This Floating Projection Light Turns Your Pool Into an Aquarium
Date Published: 05/11/2021 11:07 AM
If you have a pool and you don't have at least 3 children, chances are your pool sits unused for the most part, so why not try to make it as cool as possible when not being used. Sure you could just illuminate your pool with its existing built-in pool light, but why not turn your pool into an extravagant aquarium with this unique floating projection light. It's called the Rainbow Reef Aquarium Pool Light, and it's a battery-powered lamp that floats around your pool and projects silhouettes of fish (and a shark) onto the bottom of your pool.

Versions: Fish | Stars | Other
Perfect for pool owners with kids who love to swim at night or or for those just looking to enjoy their pool area at night, the fish projecting floating pool light will make it appear the fish are swimming around as the pool light bounces up and down and moves around within the water.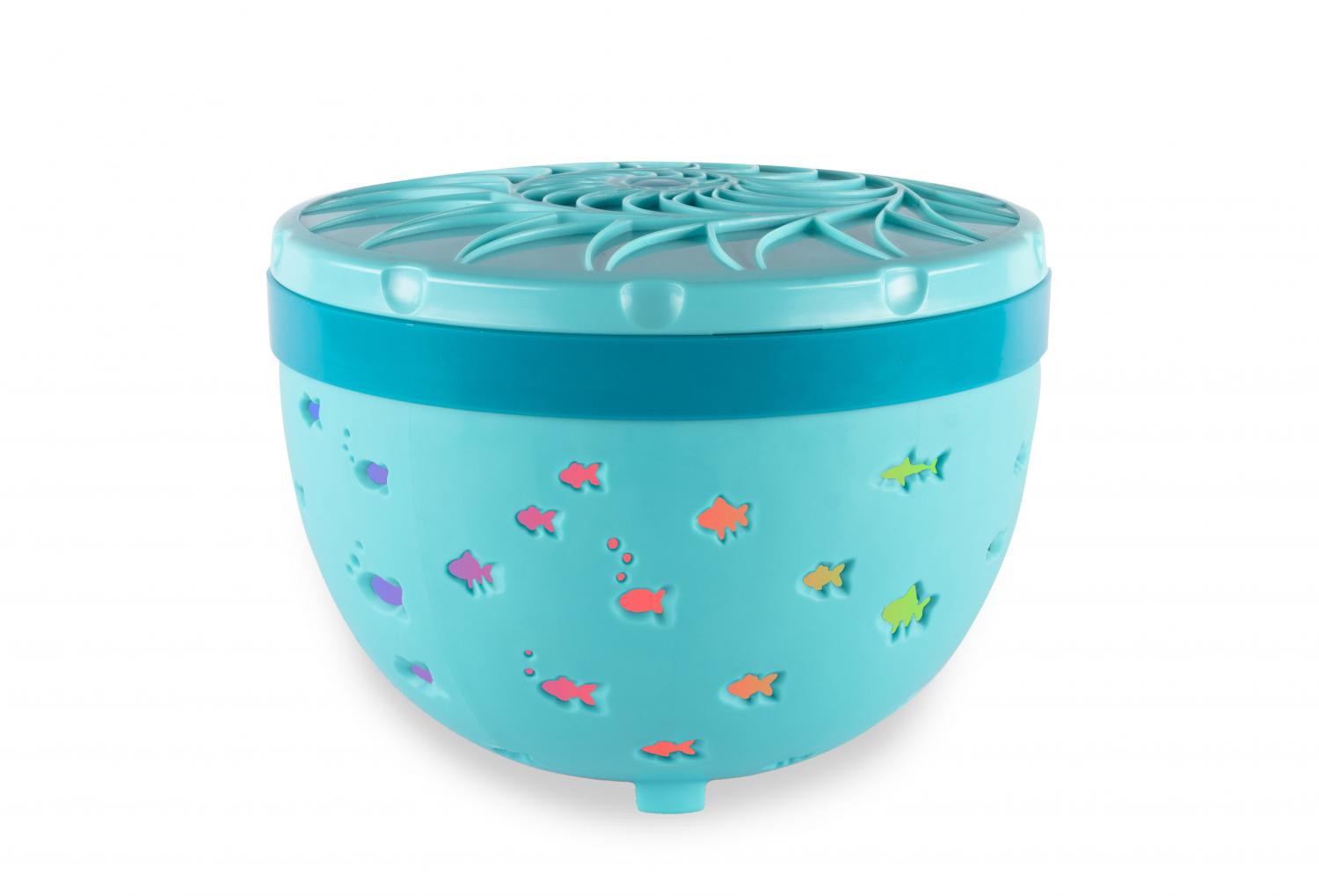 Powered by 4 AA batteries that are sealed water-tight inside the device, the unique fish pool light gives you instant aquarium ambience in any pool of any size and shape. You can even switch between 3 different light modes, including, white lights, color lights, and color changing mode. In total the pool projection light measures just 7.25 inches in diameter x 5.6 inches tall.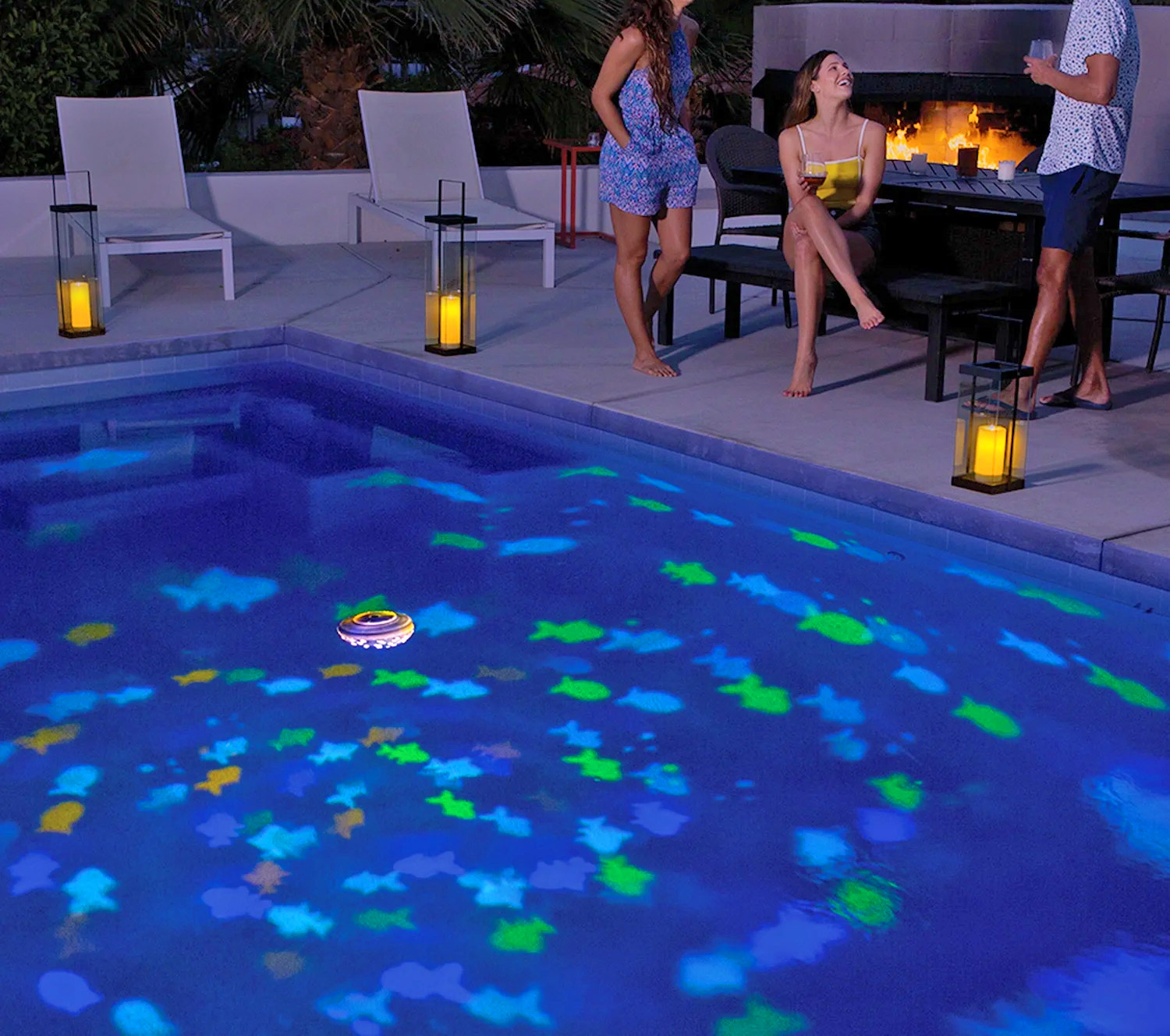 Besides just a projection light that shows fish at the bottom of your pool there's also a version that just display stars. You can get that one on Overstock here.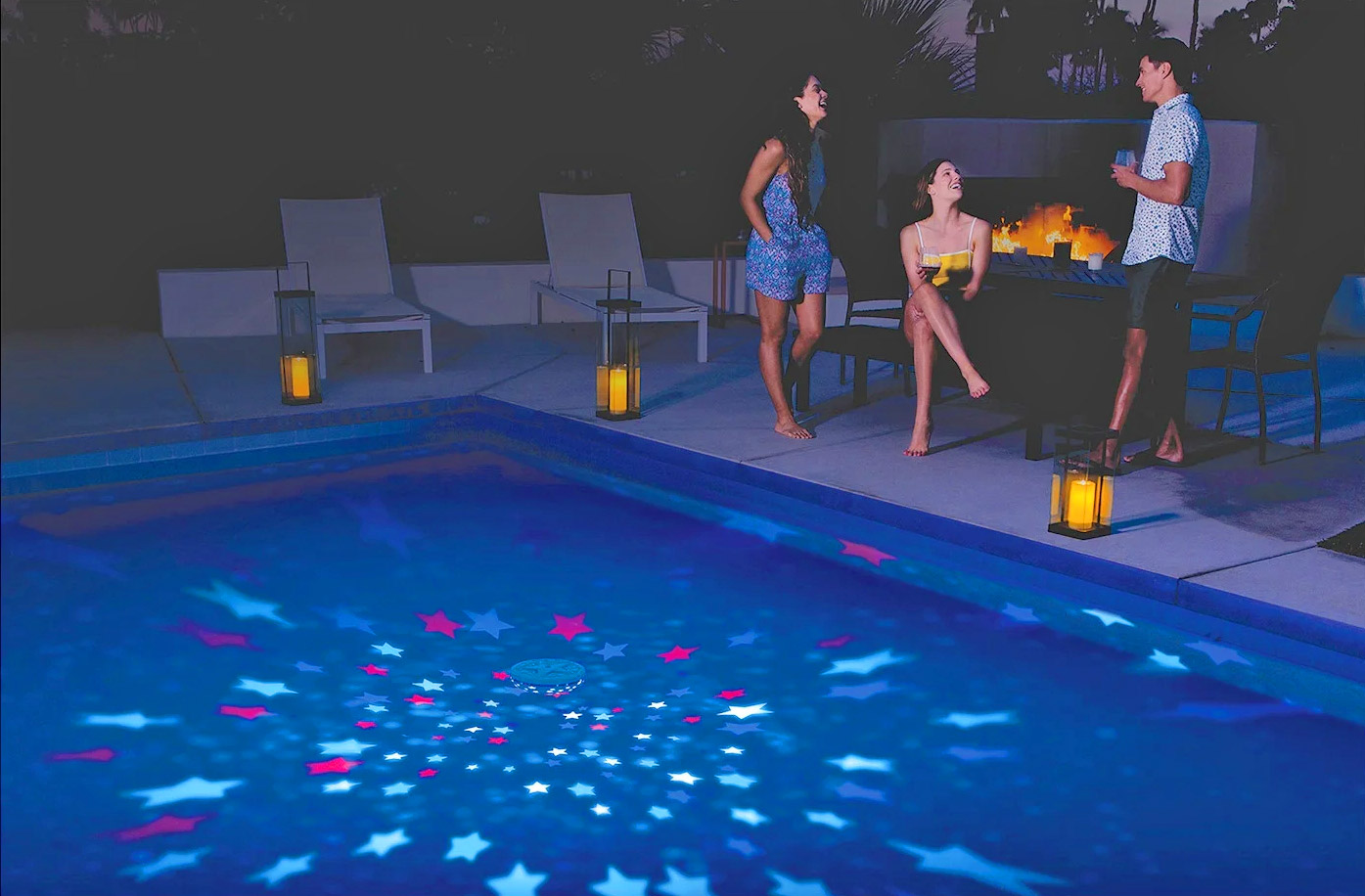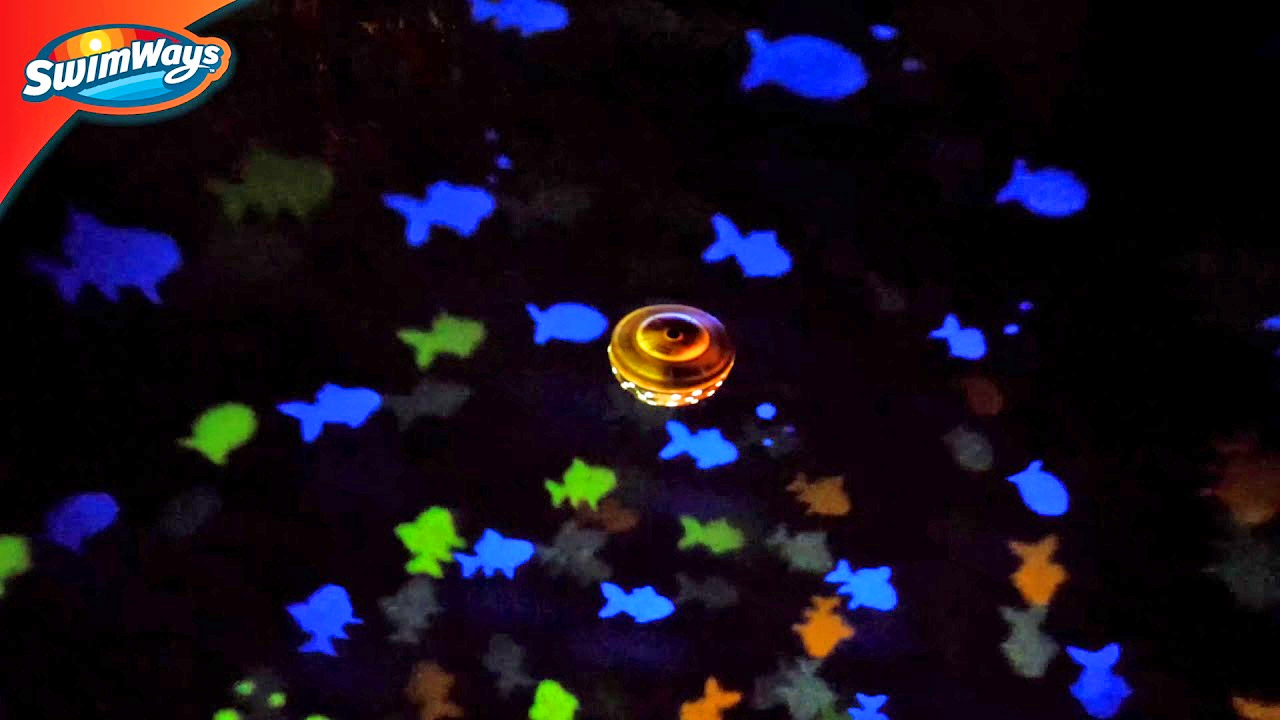 Check out the Swimways Rainbow Reef Aquarium Pool Light in action via the video below.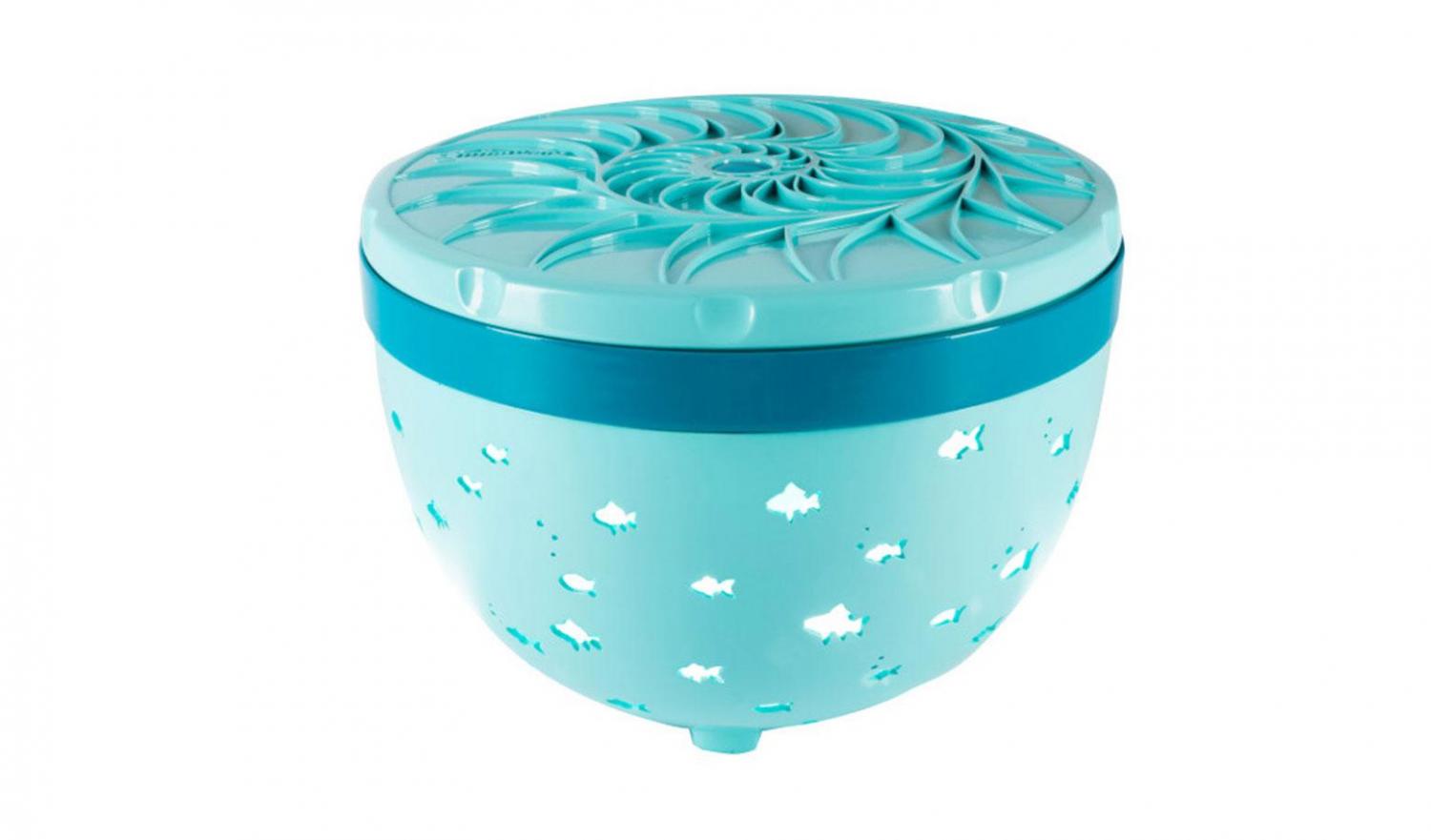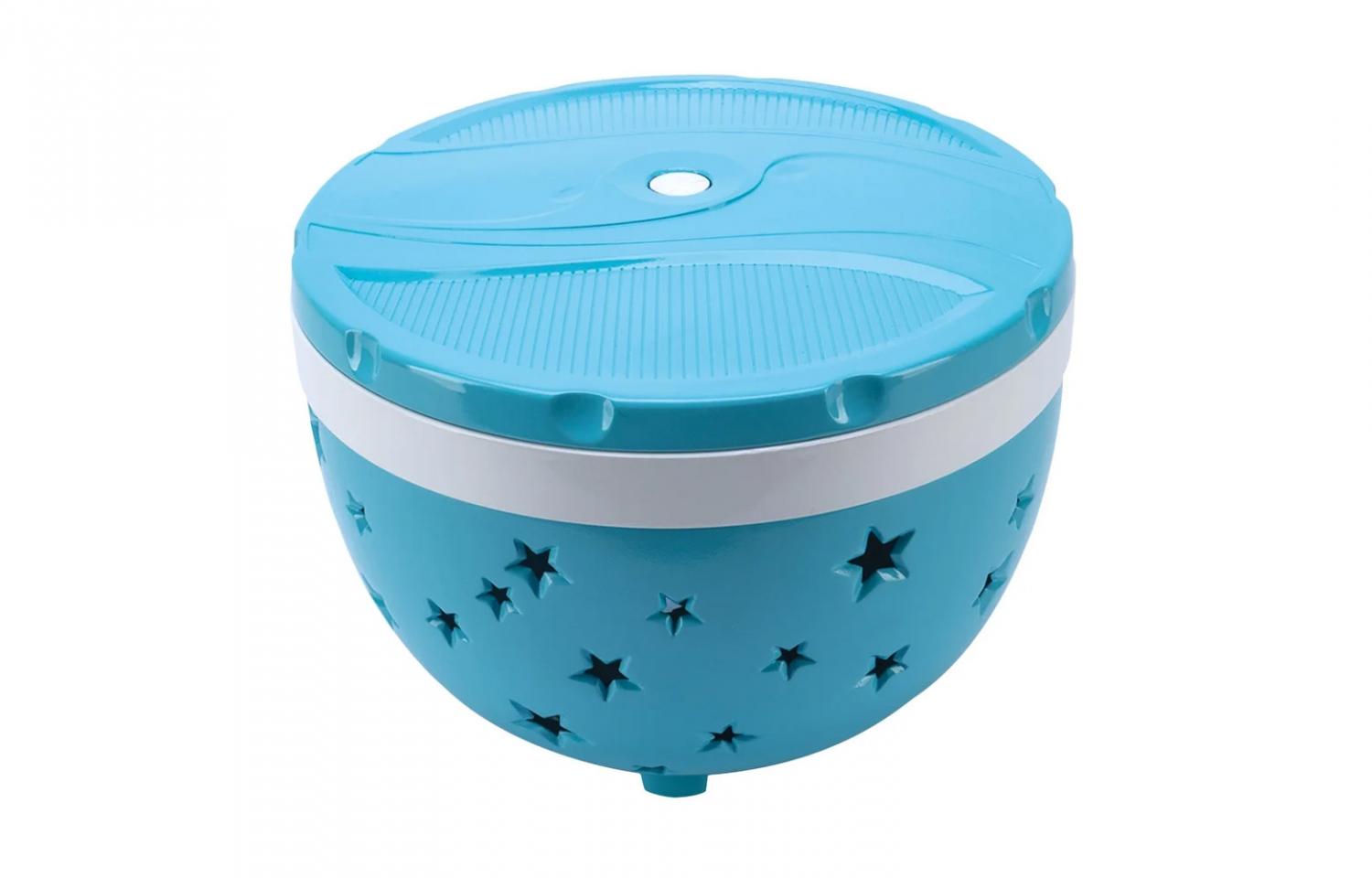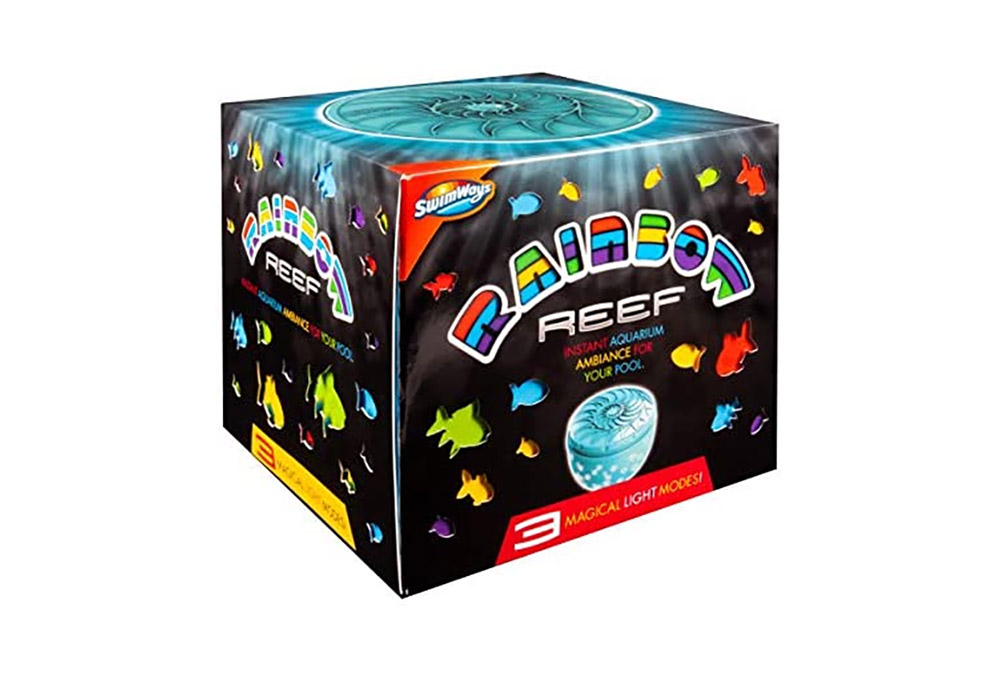 Subscribe To Our YouTube Channel