This Incredible Motorcycle Tent Lets You Camp Out Anywhere While Out On The Road
By Ryan on 08/28/2019 9:31 AM (Updated: 08/29/2019 9:25 AM)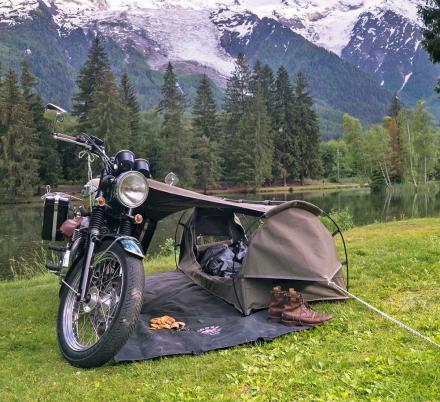 Bikers love the open road and don't like to be bogged down hauling a bunch of stuff...otherwise they'd be driving an SUV like the rest of us chumps. But if you're also someone who likes to camp along your journey, this becomes a bit of a quagmire...how do you pack a sleeping bag, tent, and mattress and still keep things light?! Wingman Of The Road has created the Goose motorbike tent to keep you comfy at night while not weighing you down during your travels - the whole system rolls up into an easy to carry and easy to haul duffel bag size package that fits right onto the back of your bike.
Unlike other tents that take forever and two people to set up, this tent is easily set up and taken down in less than five minutes. The tent and cover are made of UV-resistant coated, breathable ripstop canvas so you can use this tent no matter the weather conditions.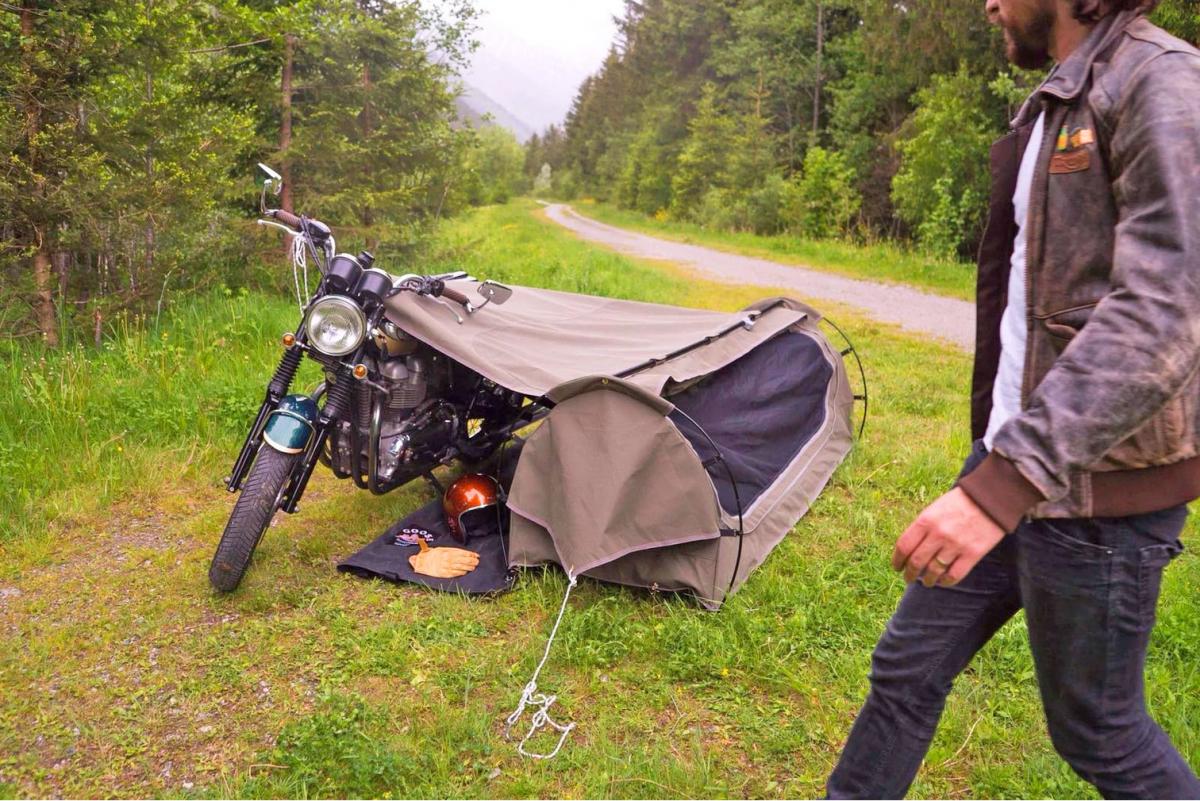 The motorcycle tent system is designed to attach to and cover your bike so you can keep your seat clean and dry along with other items you may be traveling with. But, if you'd rather just use the tent and not attach to your bike that is okay too! The tent features a floor made of PVC to help prevent tears so you don't have to worry too much about where you set up for the night. And if you do happen to set up on a bed of rocks, you won't feel them because this system also comes with a sleeping bag and foam mattress!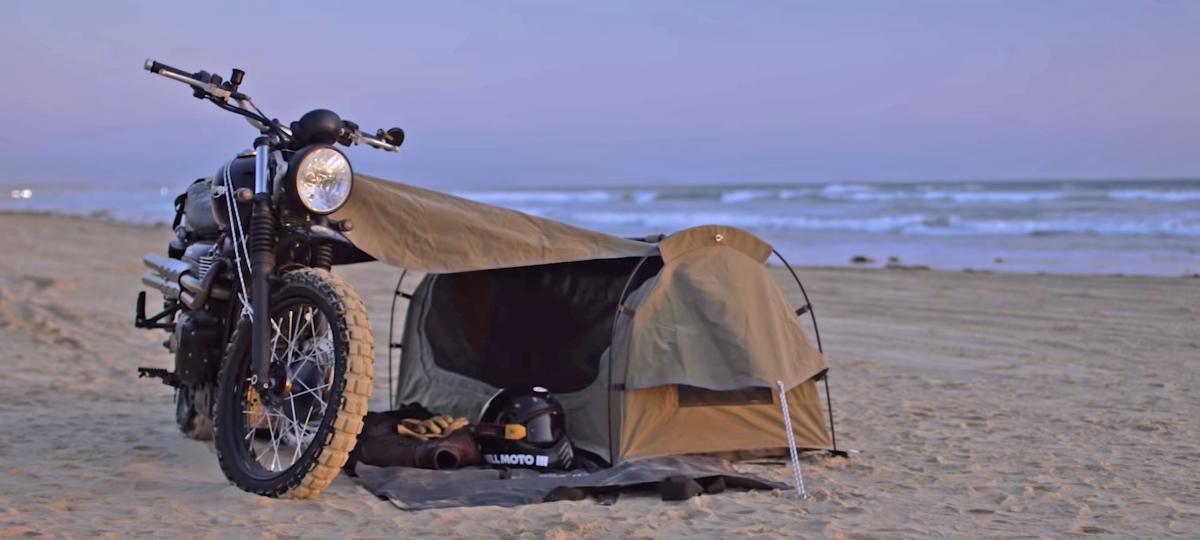 The motorbike tent features two doors and two windows and all have fly screens to make sure no pesky bugs bother you while you get your beauty rest. With options like this on all sides you're sure to find just the right set up to keep you cool no matter the weather.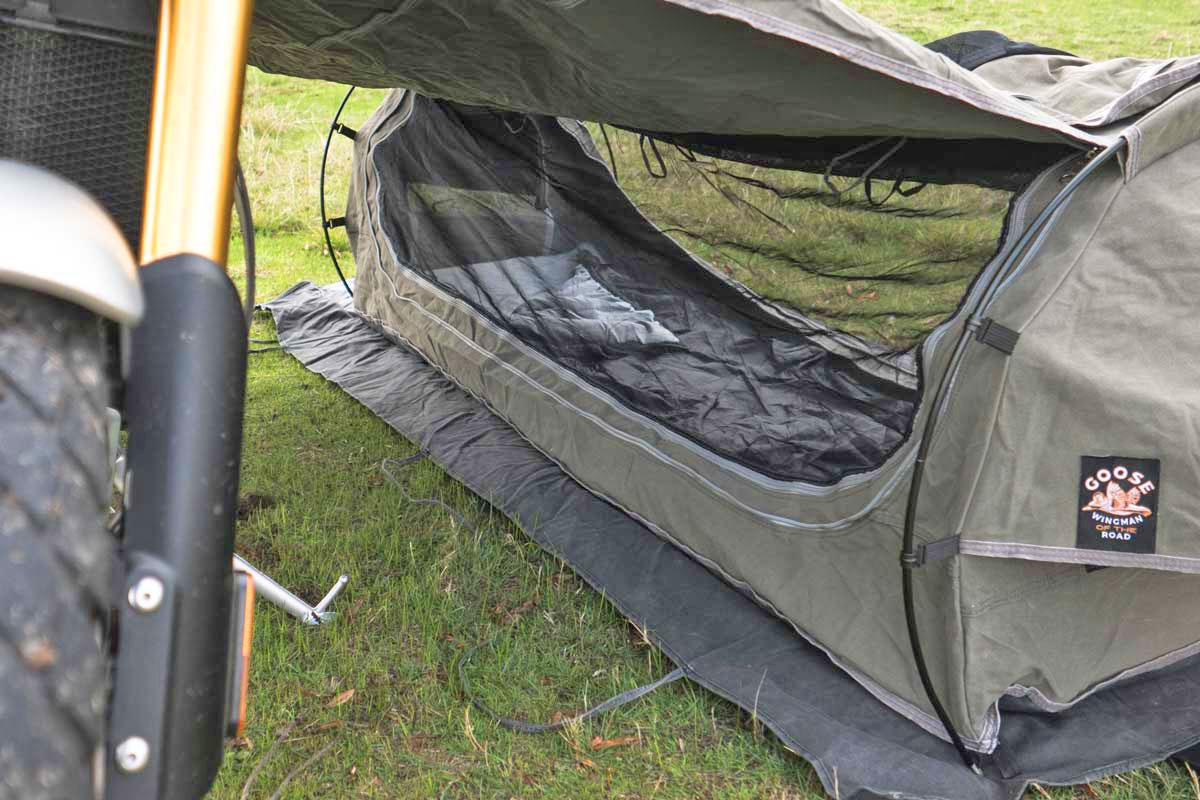 What Do I Get With The Motorcycle Tent?
Canvas tent
Thick foam mattress
Sleeping bag
Cover/Blanket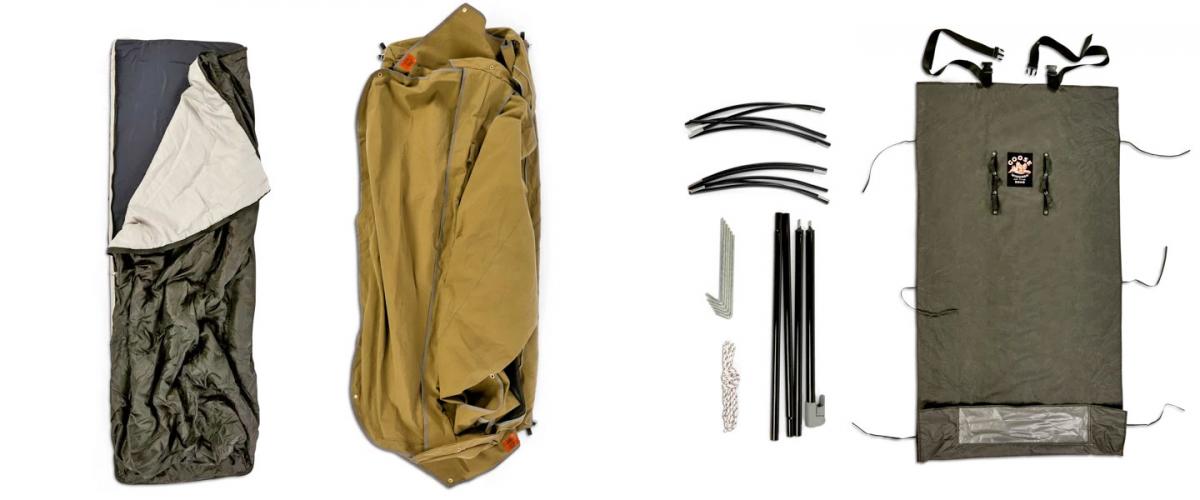 How Big Is The Goose Tent?
When set up, the tent measures 78.7 x 29.5 x 27.5 inches.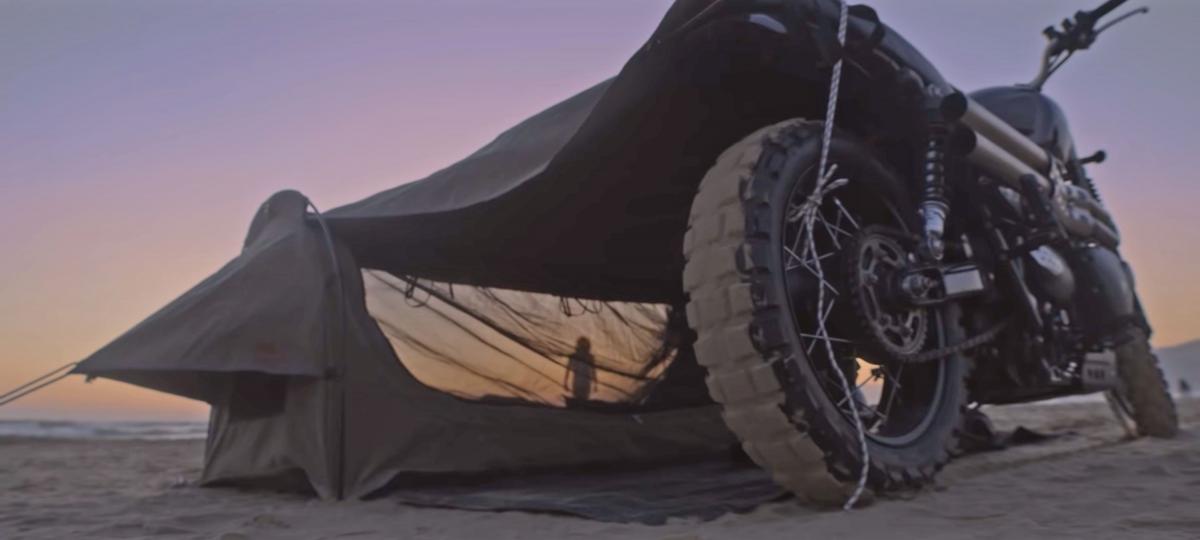 When rolled up, the motorcycle tent measures 24.8 x 13.4 x 13.4 inches and weighs about 22 pounds. It then fits perfectly right on the back of your bike.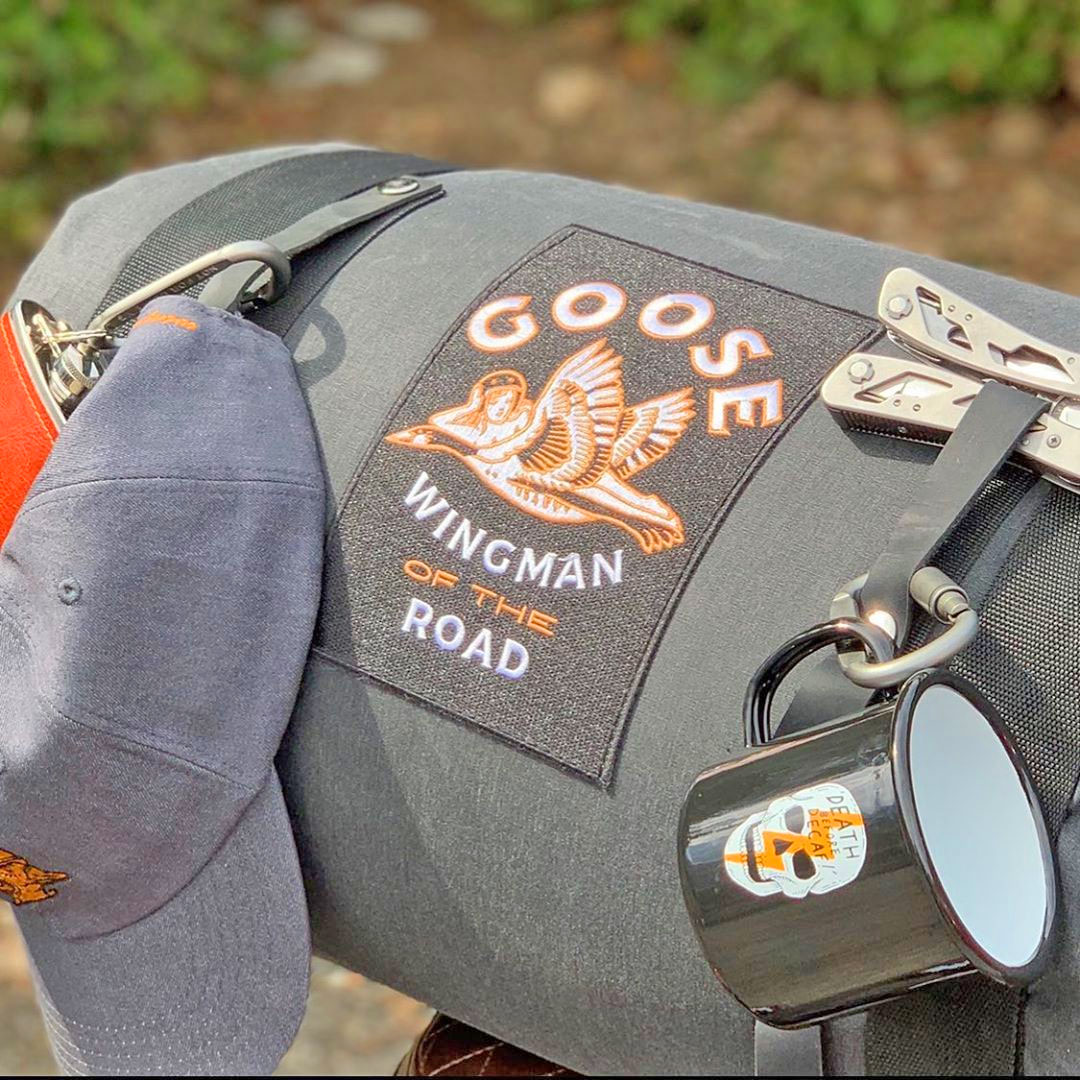 Can I Clean My Goose Tent?
Yes! The cover and sleeping bag can be tossed in your washing machine to make sure they are fresh and clean for your next riding adventure.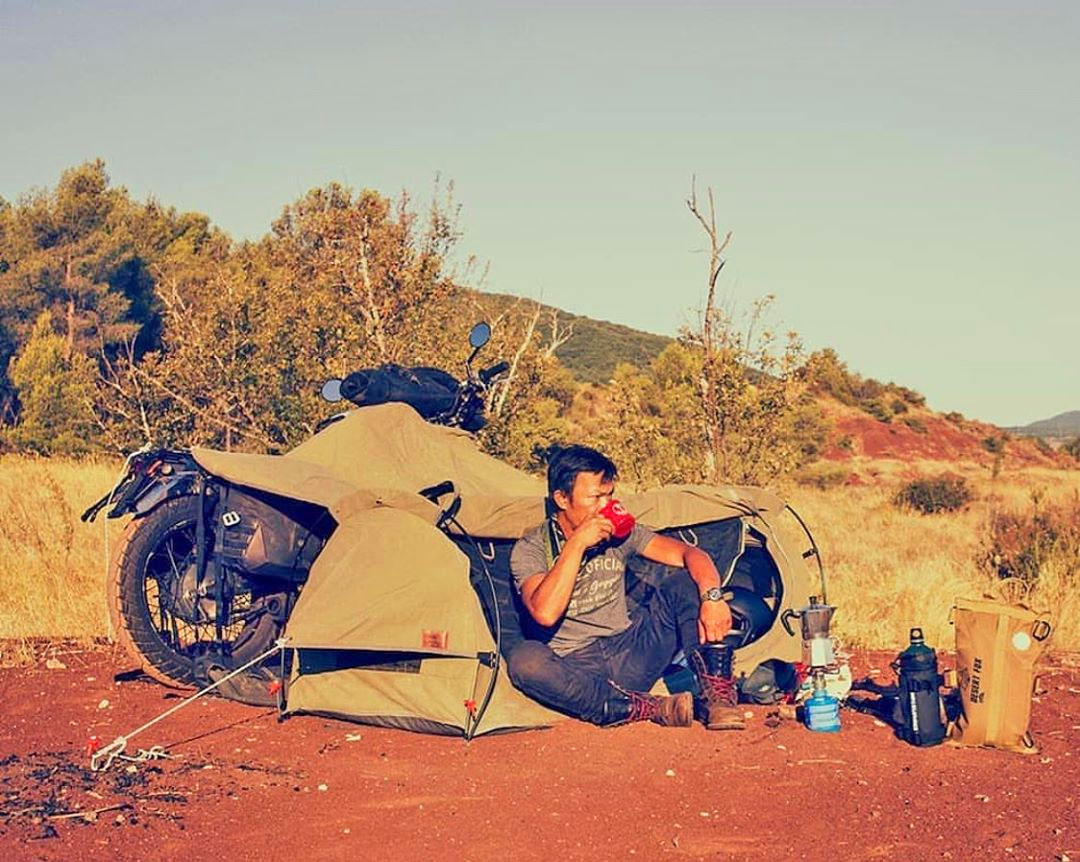 Check out this sweet tent in action in the below video!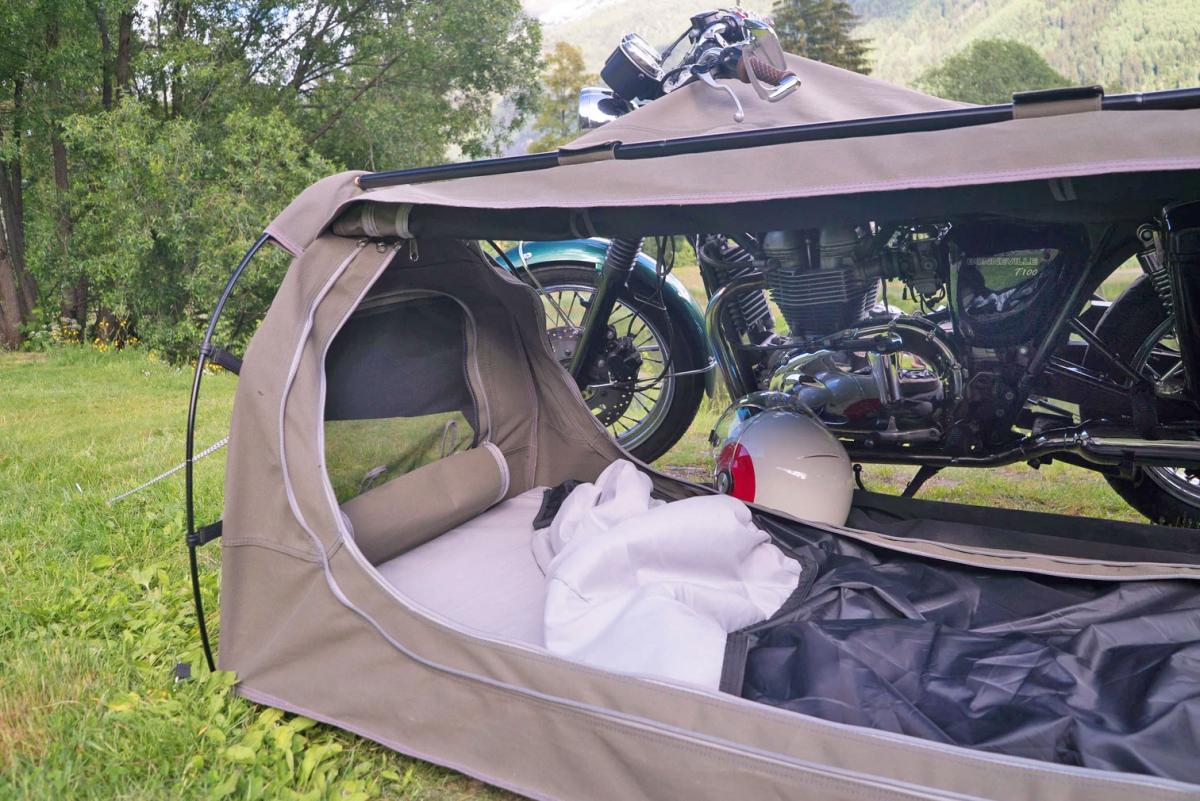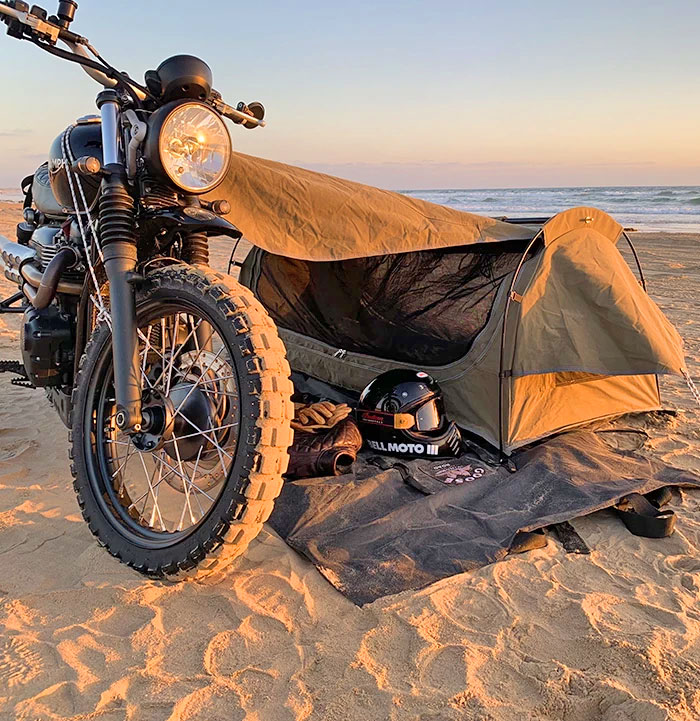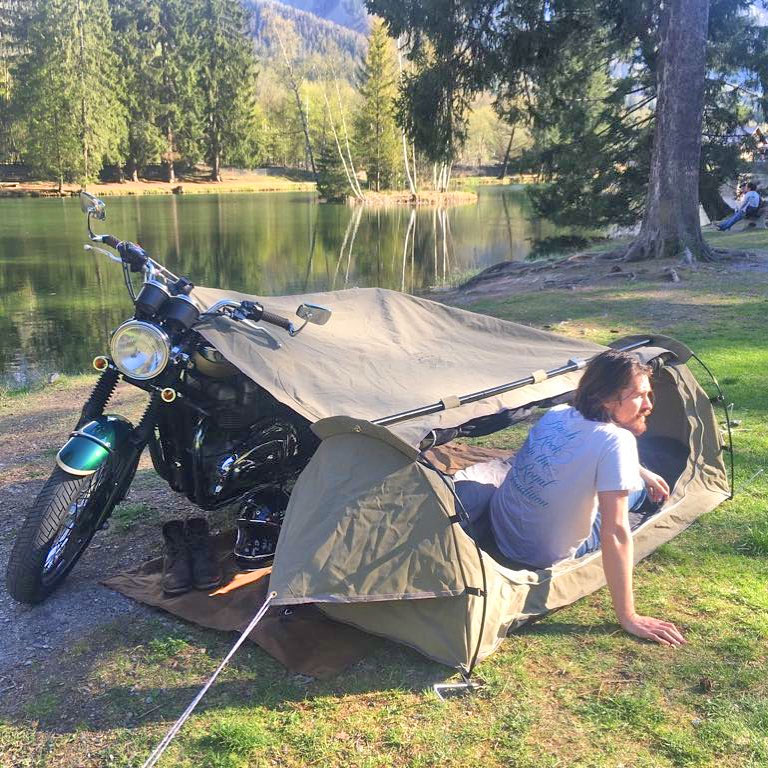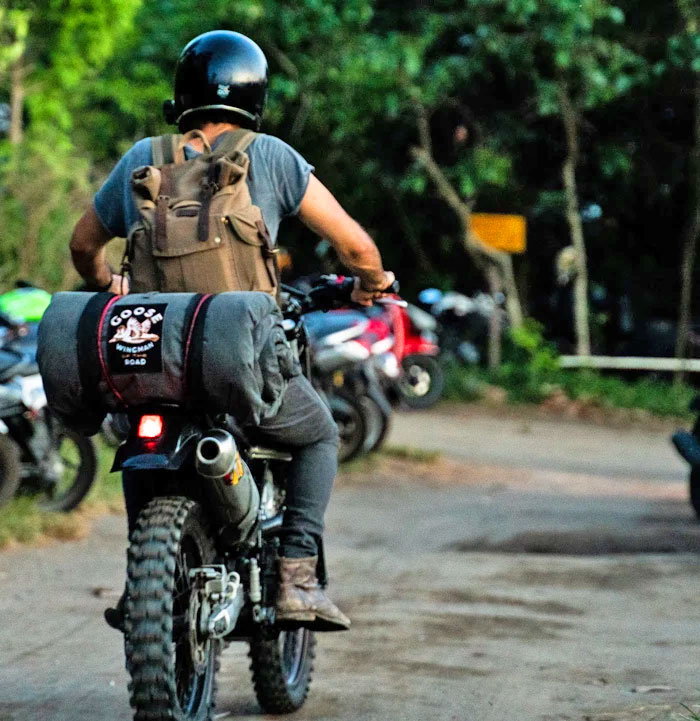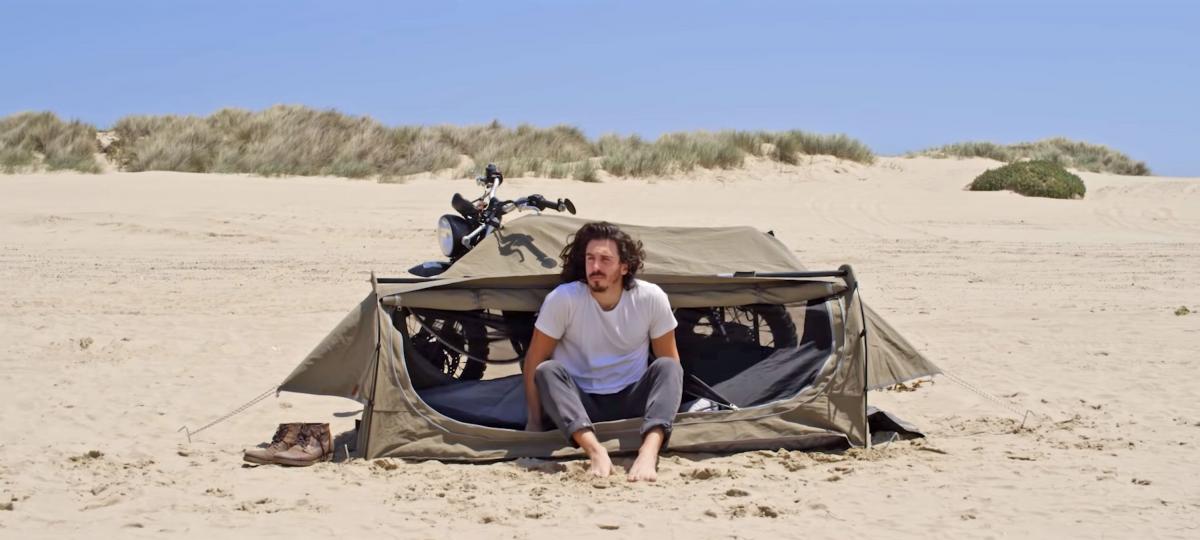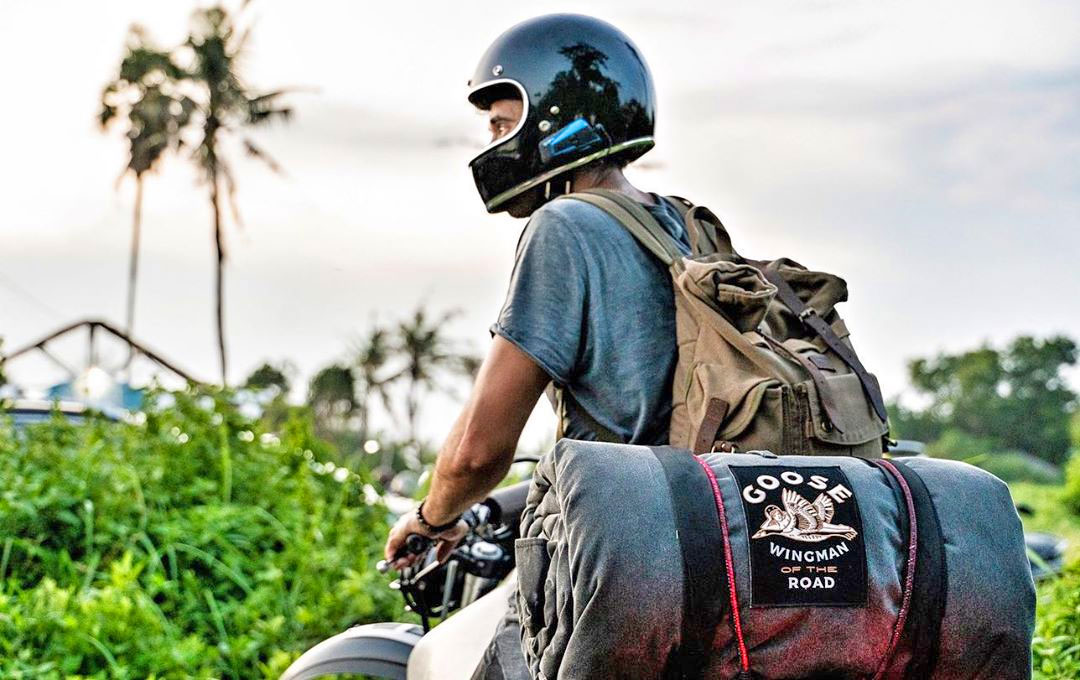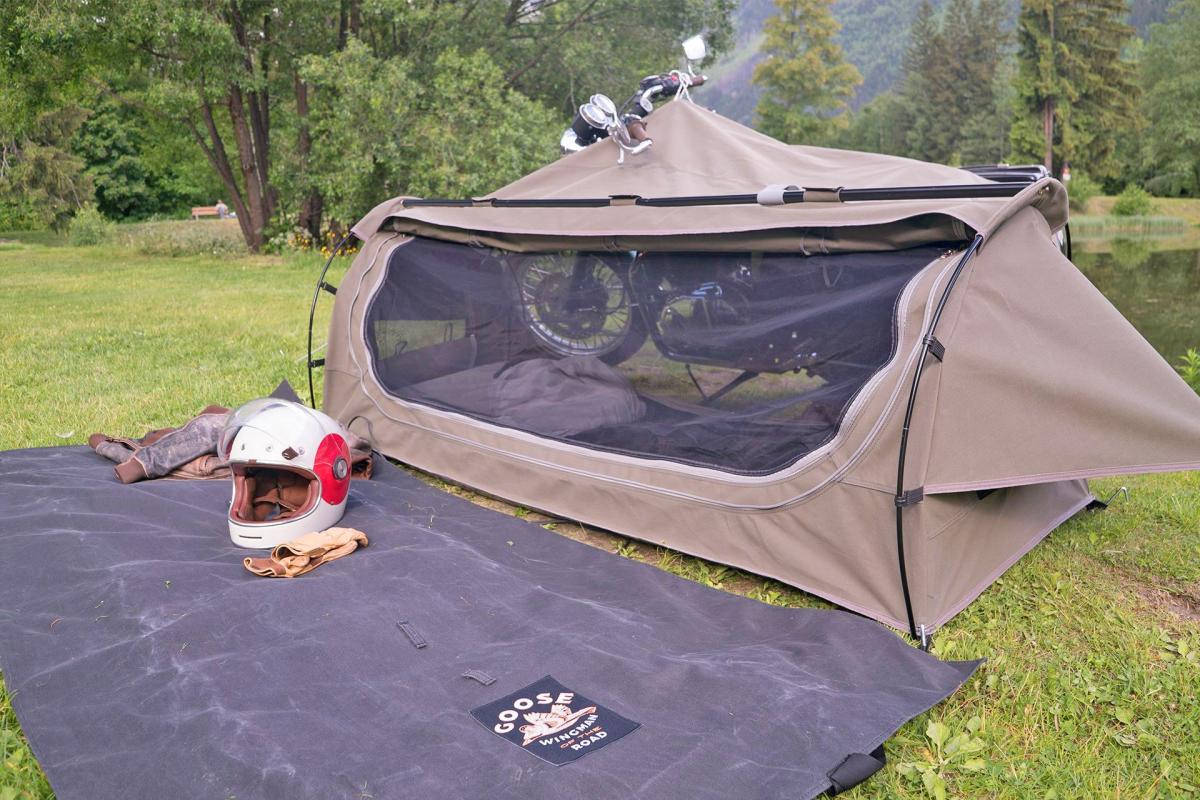 Subscribe To Our YouTube Channel