Stikkan: A Wall Mounted Log Splitter For Cutting Up Kindling
By Ryan on 01/08/2015 2:01 AM (Updated: 11/05/2018 2:00 PM)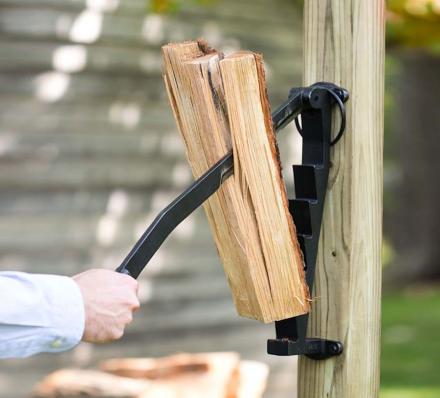 The Stikkan Wood Splitter is a wall mounted kindling wood splitter to use with your indoor fireplace. The wall mounted wood splitter is used by simply inserting a log into the splitter and lowering the steel cutting wedge with your wood starting at the bottom level and working your way up as the wedge gets further through the log.
The leverage you get with the cutting wedge will allow you to easily slice through a log of wood like it's butter. Invented back in 1982 by a Norwegian named Tormod Lie, the wall mounted log splitter is perfect to place by an indoor fireplace, next to your wood burning stove, or near a shed where you store your wood for the long winter ahead.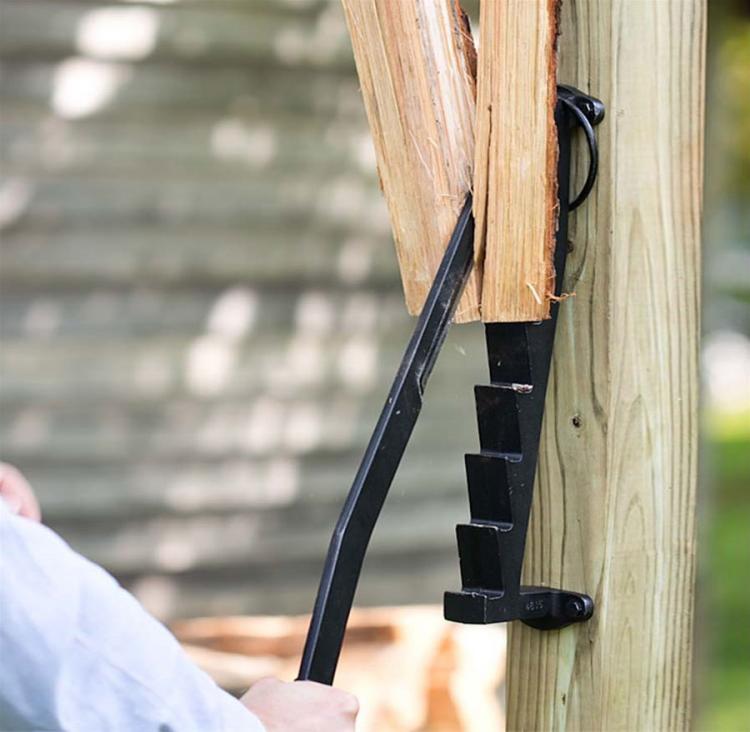 No longer will you need to split your wood using an axe like some sort of savage and accidentally chop your big toe off by over swinging, the elegant and quality European design of the Stikkan will surely keep you safe as well as last you a life time.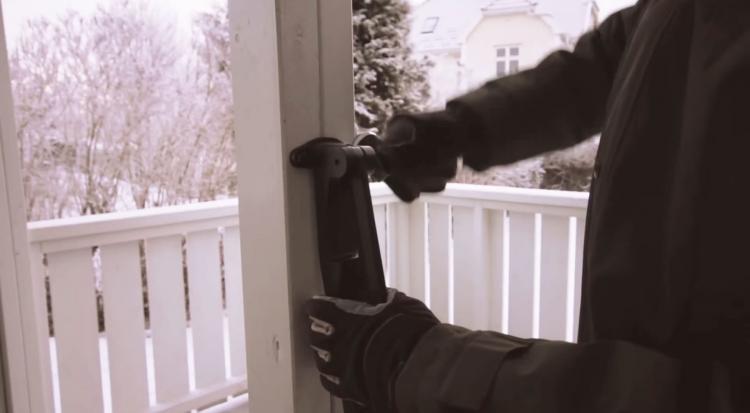 The Stikkan wall mounted log splitter is manufactured in Sweden, is made from cast-iron, comes with a safety lock to prevent children or intoxicated adults from injuring themselves, and measures 23 inches long x 3.25 inches wide x 5.25 inches deep. Check out the log splitter in action via the video below.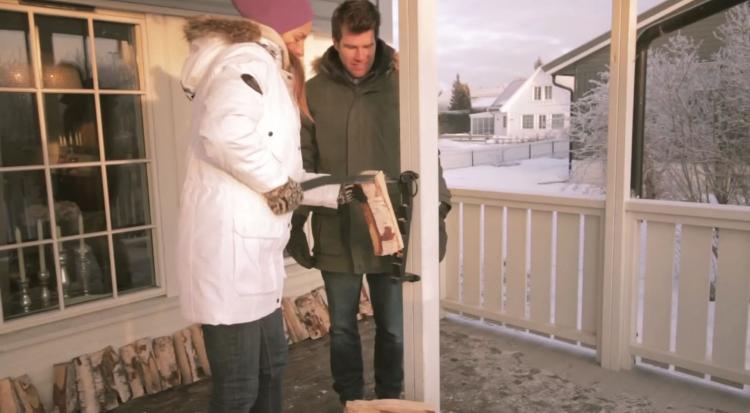 Check out the wall mounted log wood splitter in action via the video below.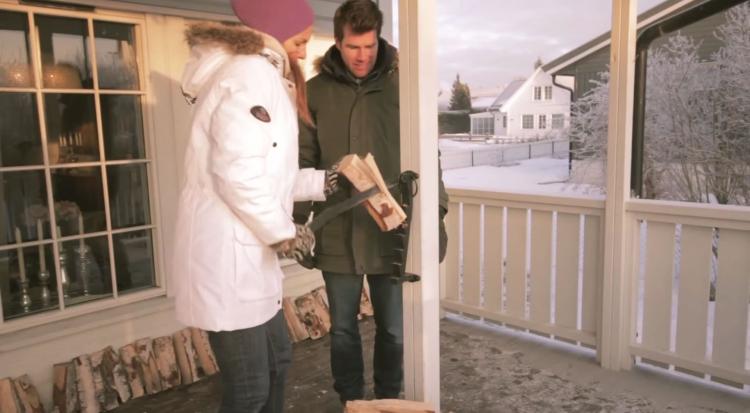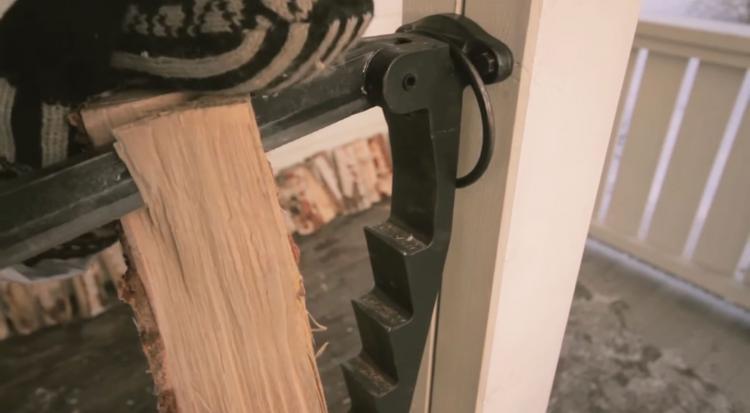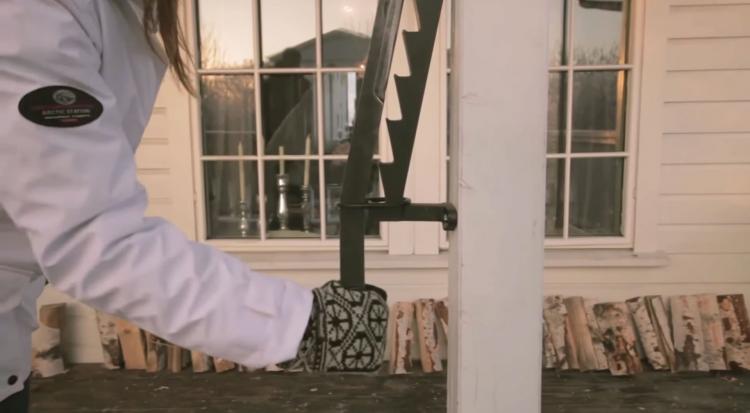 Subscribe To Our YouTube Channel