Vladimir Putin Riding a Bear Action Figure
By Ryan on 04/19/2016 6:19 AM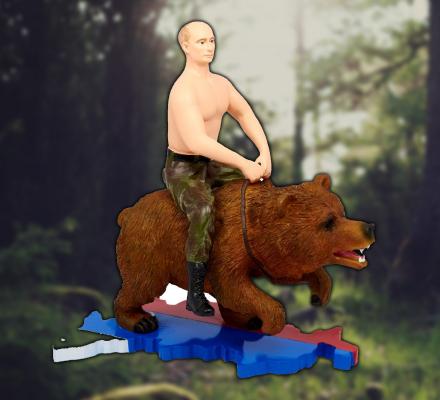 We've seen the Bernie Sanders action figure, along with the Hillary Clinton Nutcracker, and now we have Vladimir Putin with his very own action figure doing what comes normal to him, and that is riding a bear shirtless while wearing camouflage pants. Using the best mode of transportation available in Mother Russia, Vladimir majestically jaunts around from town to town across the country on his Russian bear making sure things are in order. Although Putin never actually rode a bear, he did go horseback riding while shirtless back in 2009, and no doubt pridefully displays his shirtless body any chance he can get.
The Vladimir Putin riding a bear action figure is made from high-quality resin material and is hand painted, comes displayed on a base that's shaped just like Russia along with its colors, is not formally endorsed or affiliated with Vladimir Putin, and measures roughly 8.5 inches tall x 8 inches long x 4 inches thick.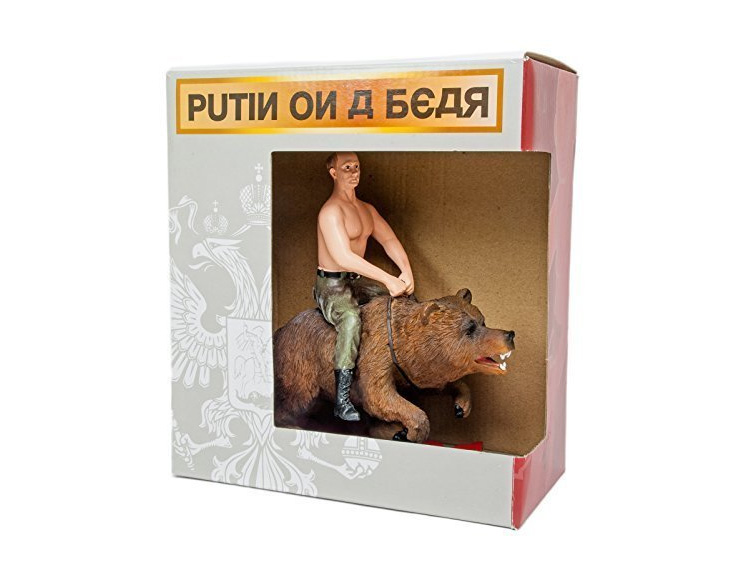 The Putin riding a bear action figure makes for a perfect gift idea for a military friend, a politician, collectors of weird things, or just lovers of Mother Russia. If not a gift for someone else, surely it could be a gift for yourself. Anytime you'd like to mean business while at work, simply display it prominently on your desk and people will know that you will overcome all obstacles to take them down, and they will most likely submit to you immediately.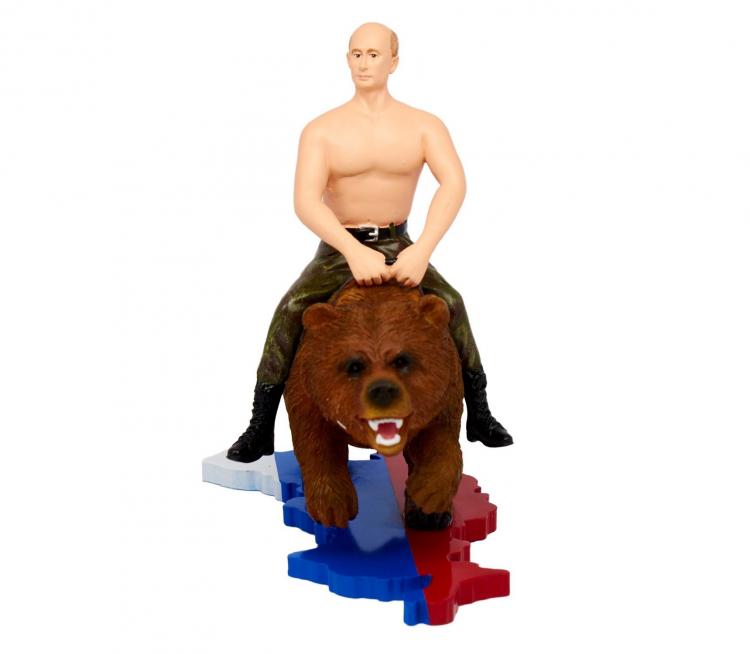 Check out the Vladimir Putin riding a bear action figure in action via the video below.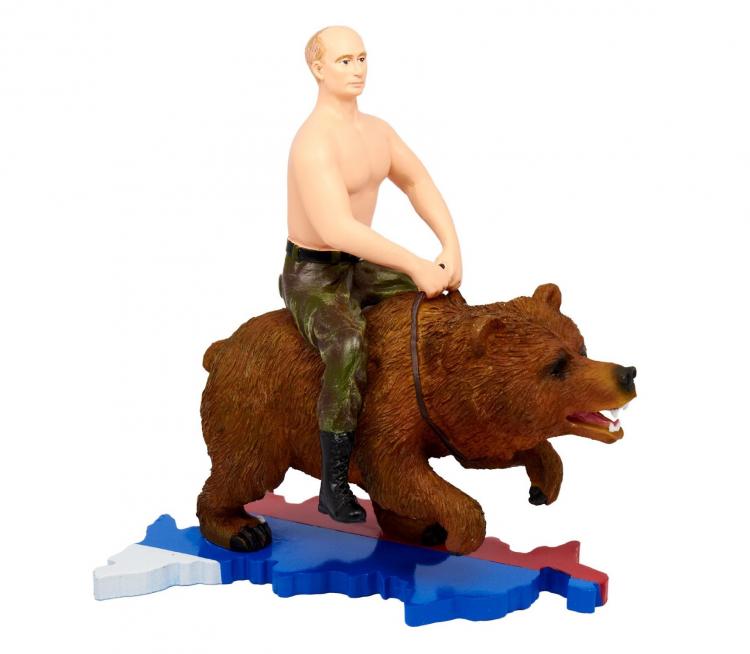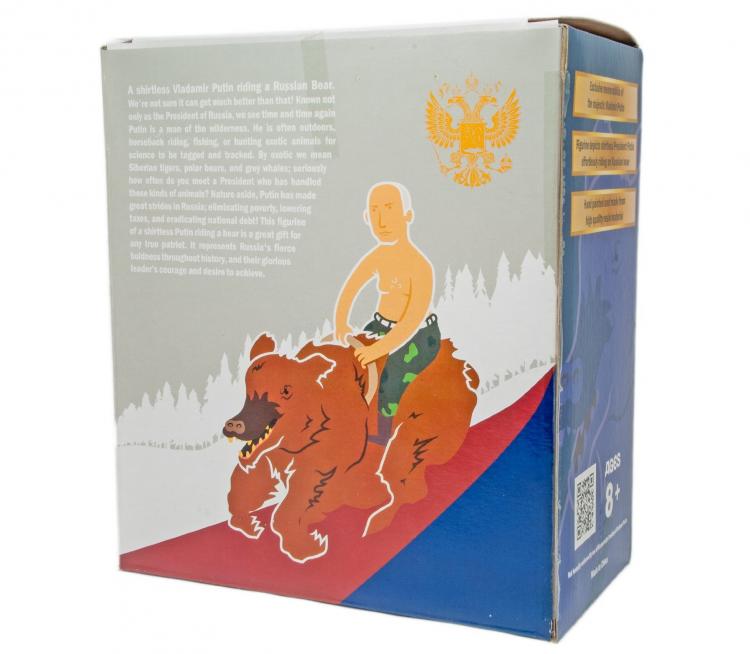 Subscribe To Our YouTube Channel