This Amazing $1.8 Million Ultra-Luxury RV Has Its Own Garage In The Back
By Ryan on 07/12/2021 11:39 AM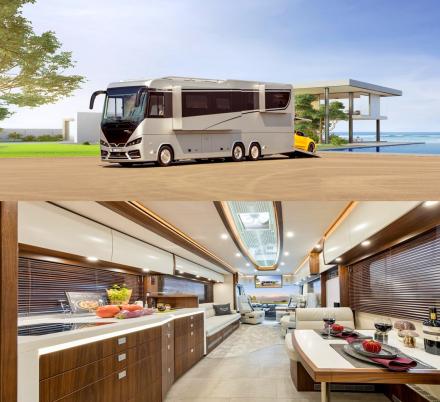 You may recall the $1.7 Million Luxury Motorhome that we posted about a while back, well, now there's another similar RV on the market that also holds a car in it! It's called the VARIO Perfect SH + Platinum edition motorhome, and depending on the version you select it measures between 26-39 feet long. The unique thing about their new flagship RV is that it's built onto a triple-axle Mercedes chassis, and contains tons of features that turns it into a mobile place of pure luxury which we'll get into below.
To start, the luxury RV has an XXL garage right in the back of the RV where you can park your luxury sports car to drive around once you reach your final destination. Unlike the Volkner Mobil RV that has an automatic garage that opens from the side of it, the VARIO Perfect has a ramp that comes right out of the rear of the RV which allows you to drive in and out of it to stow an retrieve your car. Not only does it have a garage in the back, but it also features an optional e-bike slide loader and charging station if you'd rather get around on 2 wheels.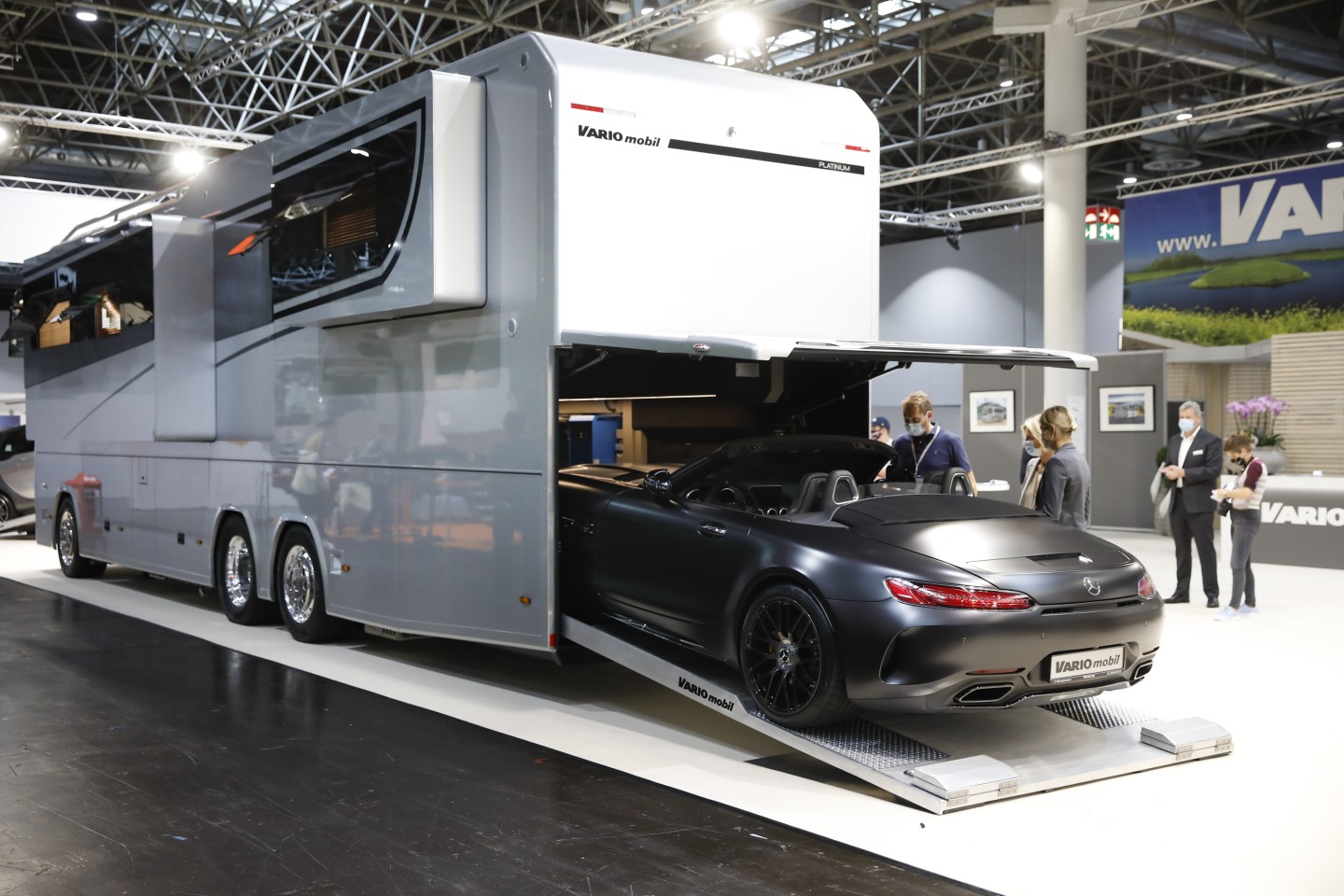 The massive luxury RV has three slide-out compartments that automatically come out from the sides to further expand the living area and the master bedroom. With the slides open the living area provides massive amounts of room for a kitchen area, dining area, a wide walkway in the middle, a 6-person lounge area, and more. You can customize the slides you want or need when you purchase the RV, including 1 slide-out in the living room, a slide-out in the living room and master, or 2 slide-outs in the master bedroom, and 1 in the living area.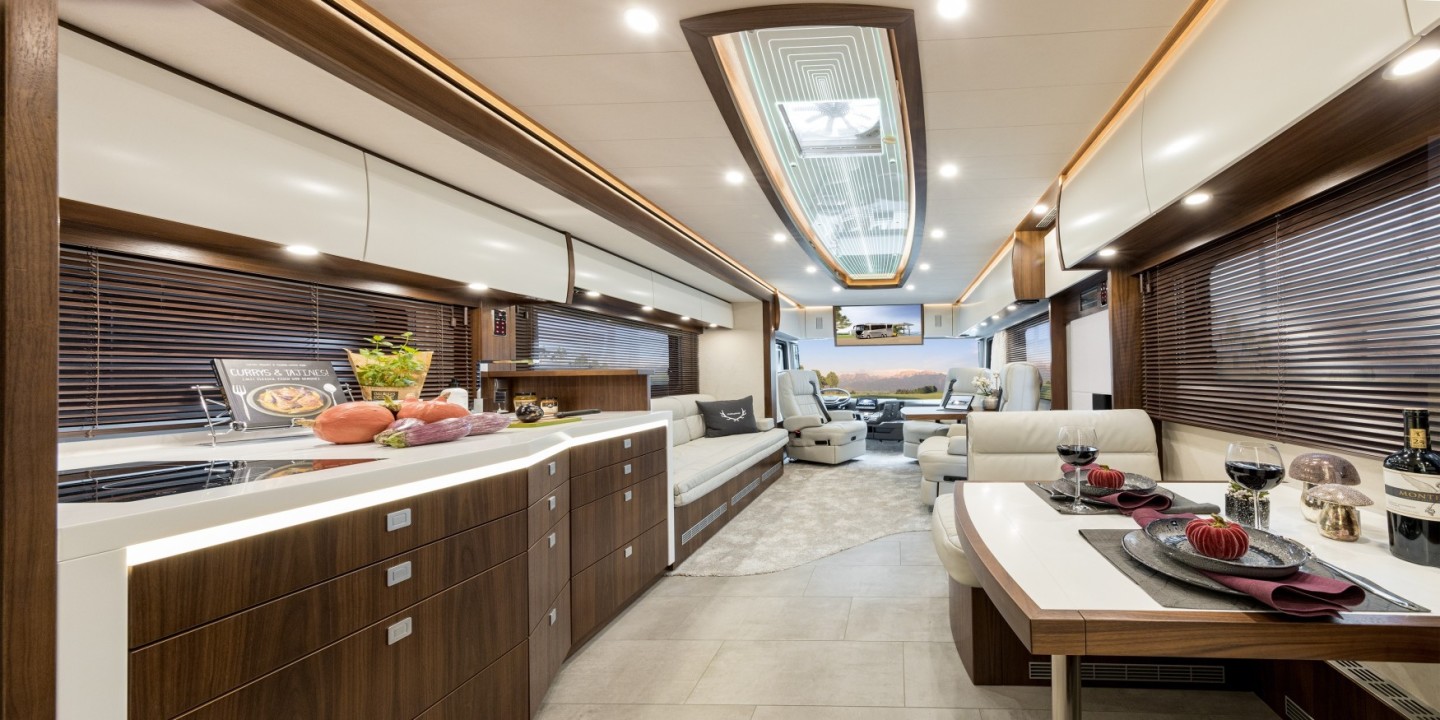 The kitchen area has everything you'll need to be a culinary artist while on the road, including a dual-burning gas stove-top, a modern design faucet and sink area, a large counter-top area for preparing meals, and tons of drawers, cabinets, and storage area to put everything away in when you're done cooking and cleaning up. Behind the kitchen area lies a standard 195-L Kissmann KT210 compressor refirgerator that's topped with an optional oven if you decide you need on on the road.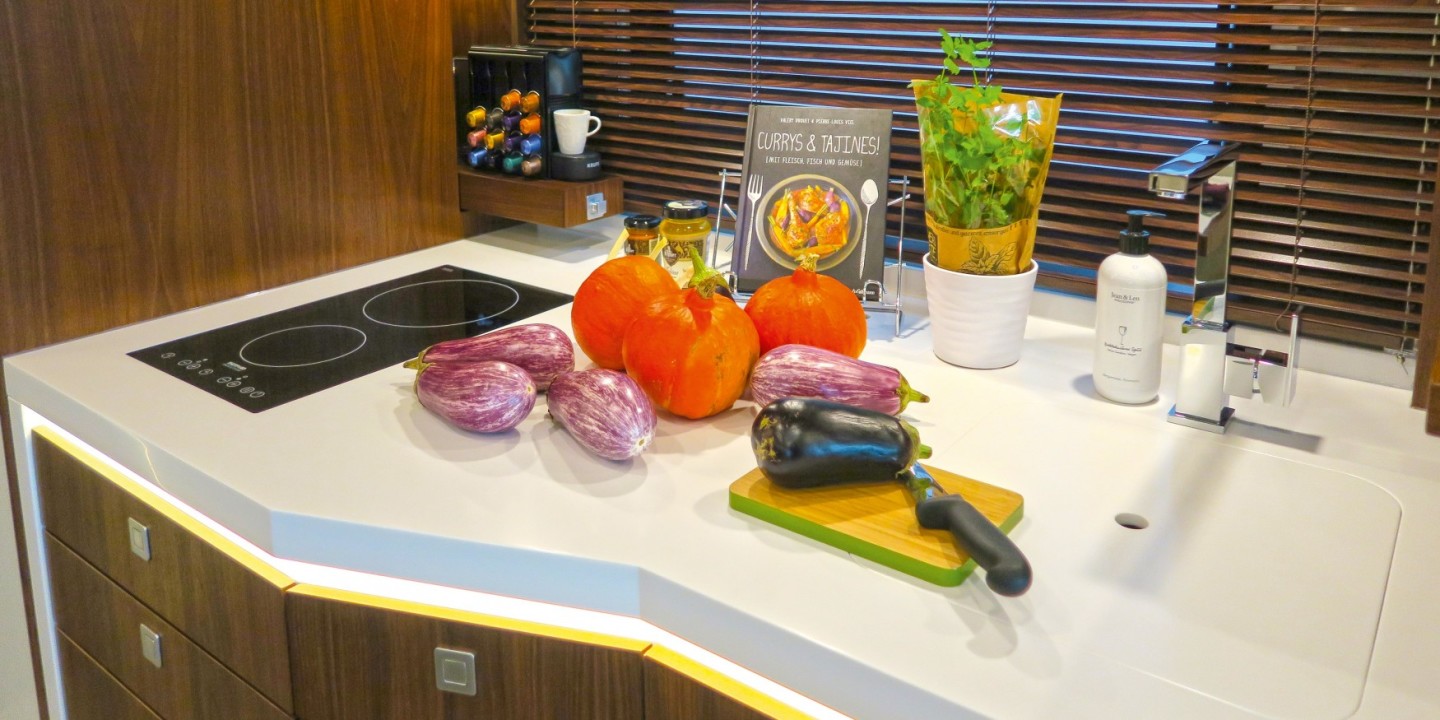 Just past the kitchen are a few stairs that lead up to the bathroom and master bedroom. Just after you pass the luxury light-up glowing-green glassware case on the right, you'll have an entrance to the bathroom on the right where you'll be met with a legitimately sized bathroom that looks like that of a bathroom you'd find at an expensive restaurant. The bathroom has a full-size shower that'll put most other RV showers to shame, a toilet with plenty of room around it, and a modern design sink and faucet with mood lighting around the wood backing of the faucet.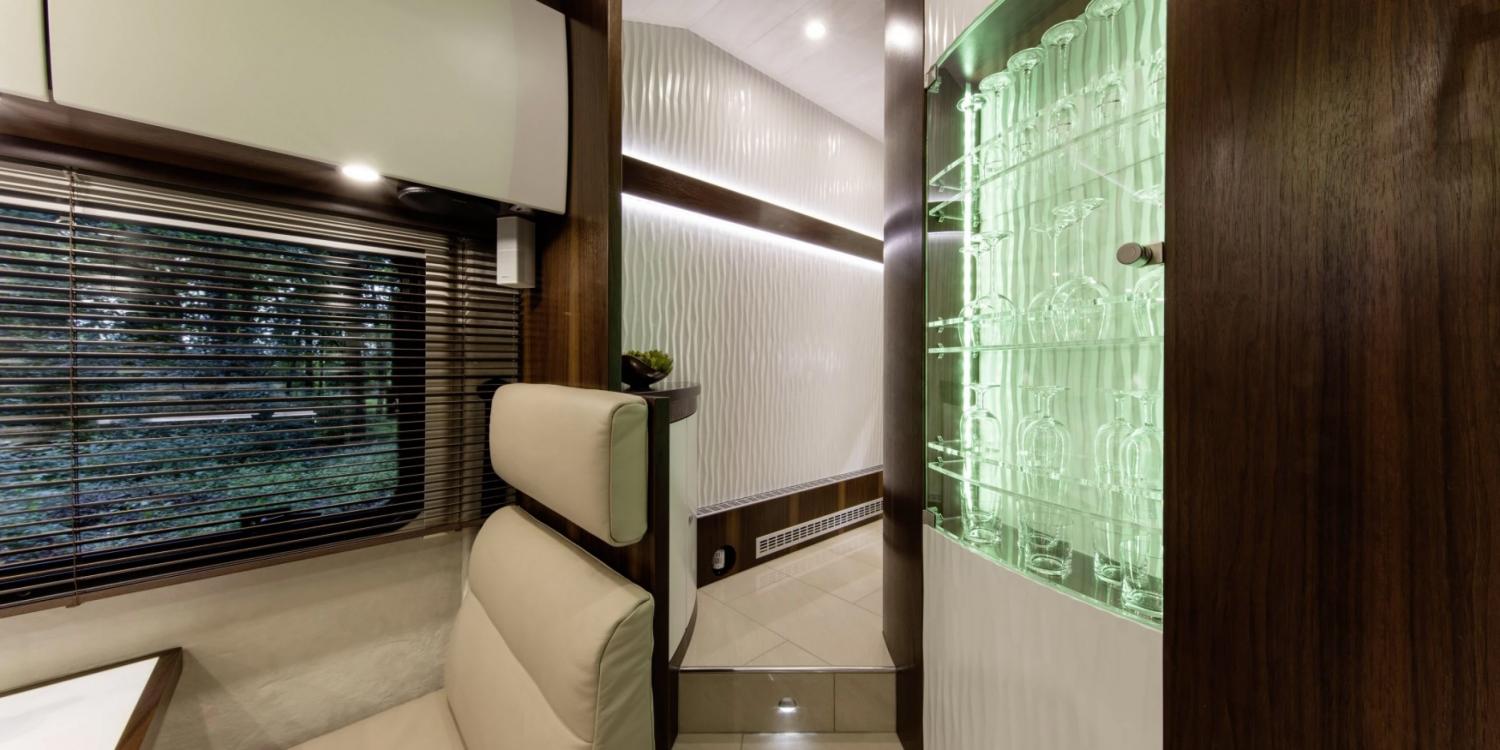 If you opted for the double slide-outs in the master bedroom, you'll have tons of room in the bedroom with plenty of storage space, closet space, and plenty of room beside the bed to still walk around. On the opposite side of the bed is also a small seating area where you can sit down and put your socks or shoes on without having to disturb someone still sleeping on the bed. The master bedroom also features ambient lighting throughout, and dangling reading lights. Back towards the front of the luxury RV is a spot for additional sleeping for 2 more guests, as a drop-down bed stores above the driver and passenger seat.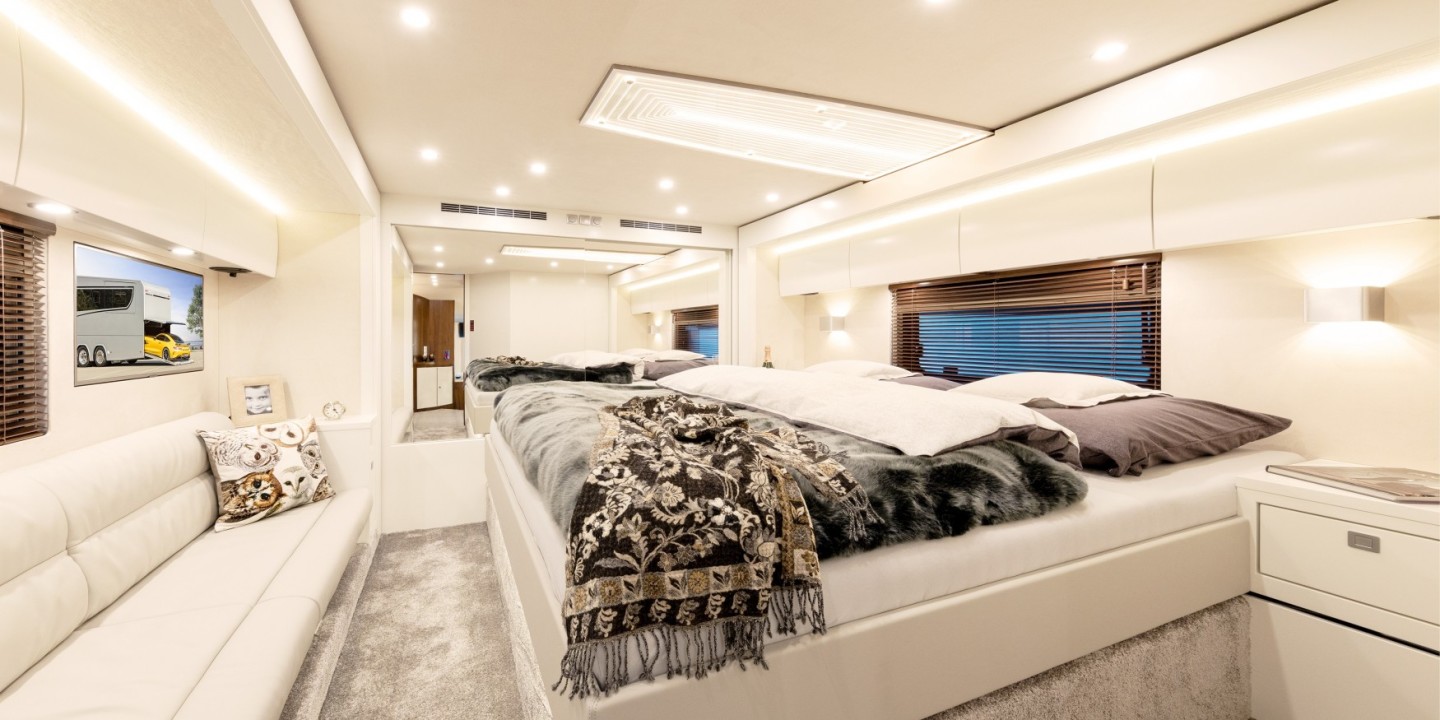 Additional add-ons and features for the Vario Mobil Perfect 1200 include:
A dual 170-Ah gel battery system
A 17,000-W diesel water boiler/cabin heater
A 132 gallon fresh water tank
A 105 gallon grey water tank
A 79 gallon black water tank
A command center with tons of LCD screens and information at your fingertips
A "Platinum" lighting system (has various illumination patterns and dimming capabilities complete with a memory function)
Lithium batteries, solar charging, and back-up generator options
An air-conditioner
A washer and dyer
A variety of television options with a Bose sound system, 4G connectivity, onboard Wi-Fi, and an Apple TV
An air suspension
12 wheels with three different axles
A self-steering trailing axle which improves maneuverability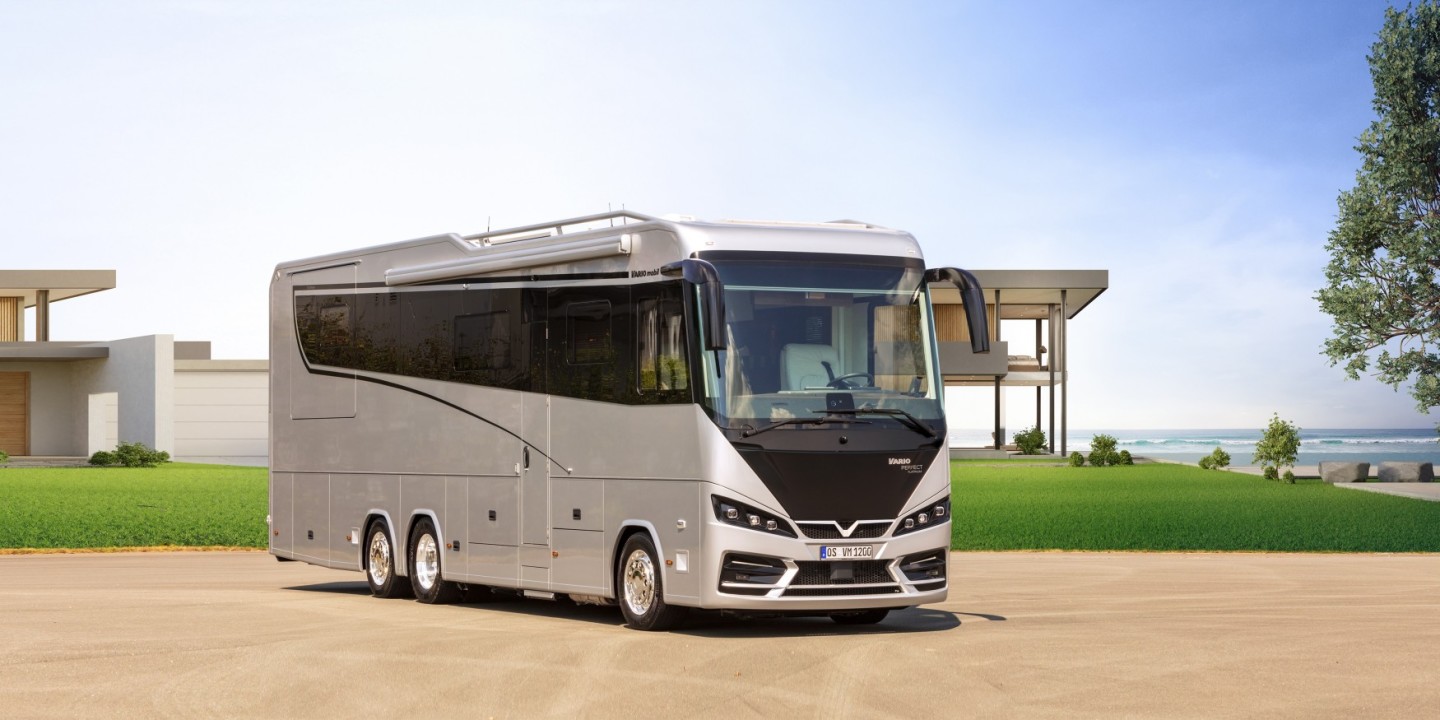 Check out the 2021 Vario Mobil Perfect 1200 Platinum Motorhome in action via the video below.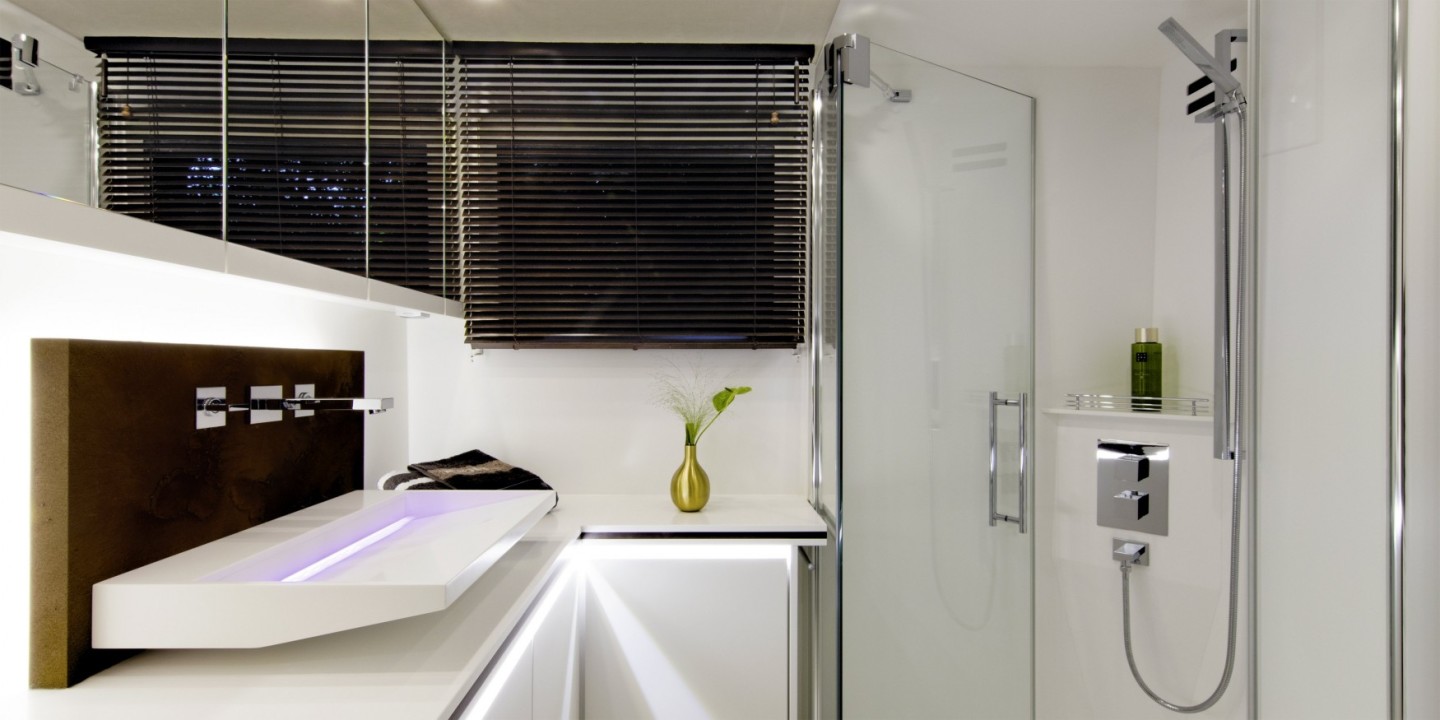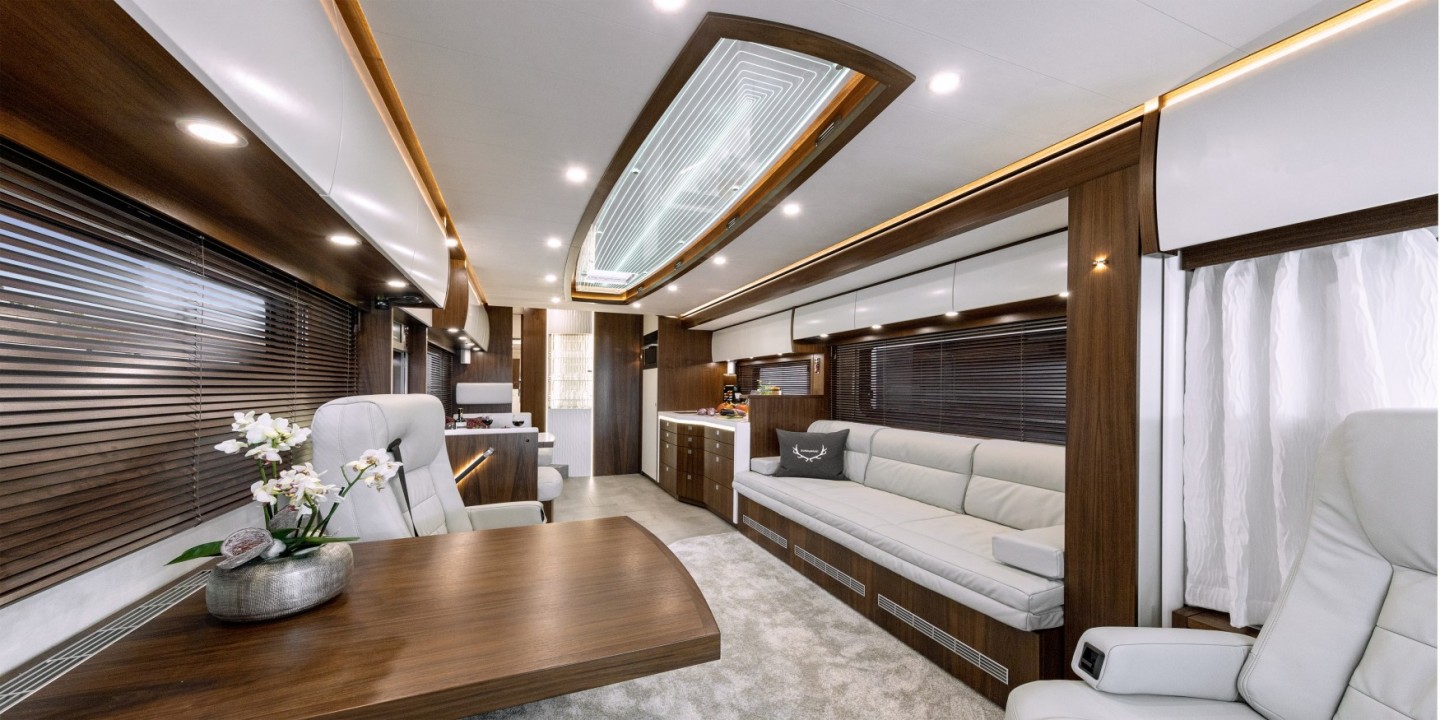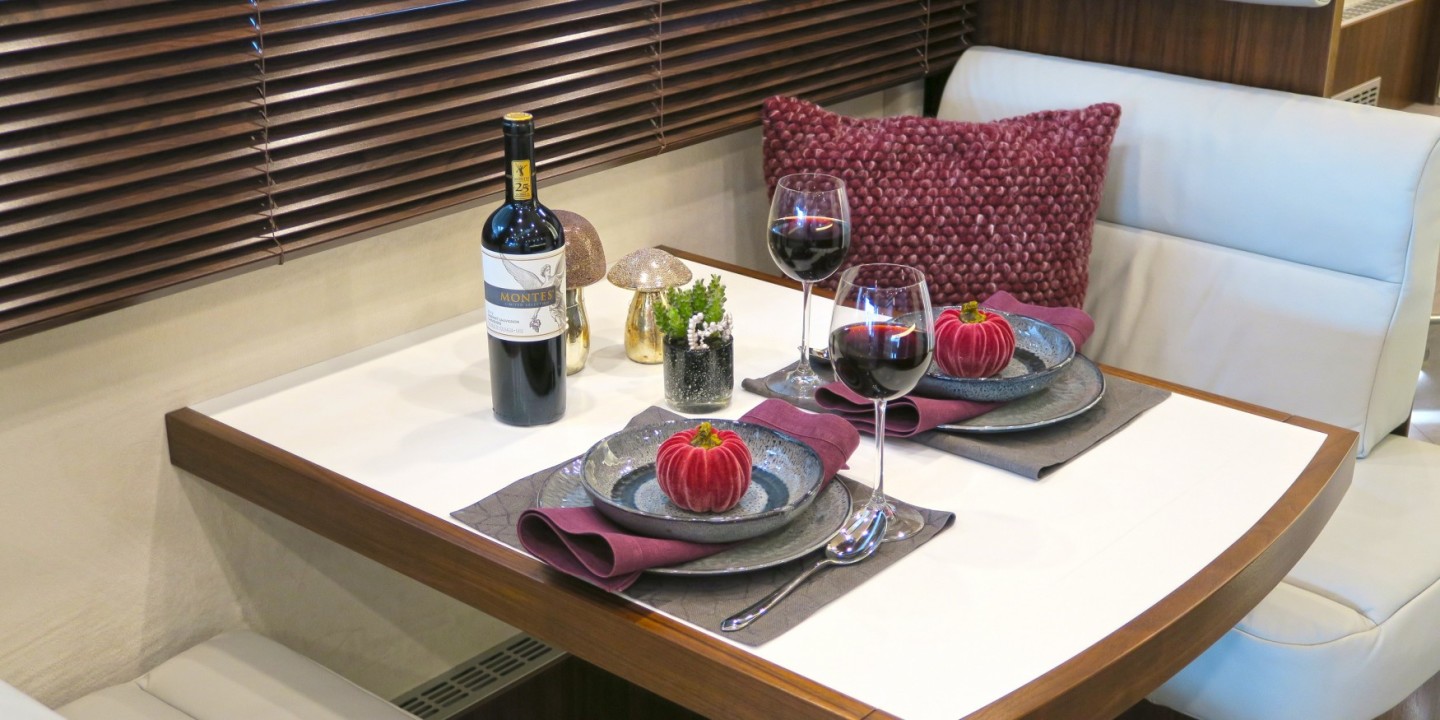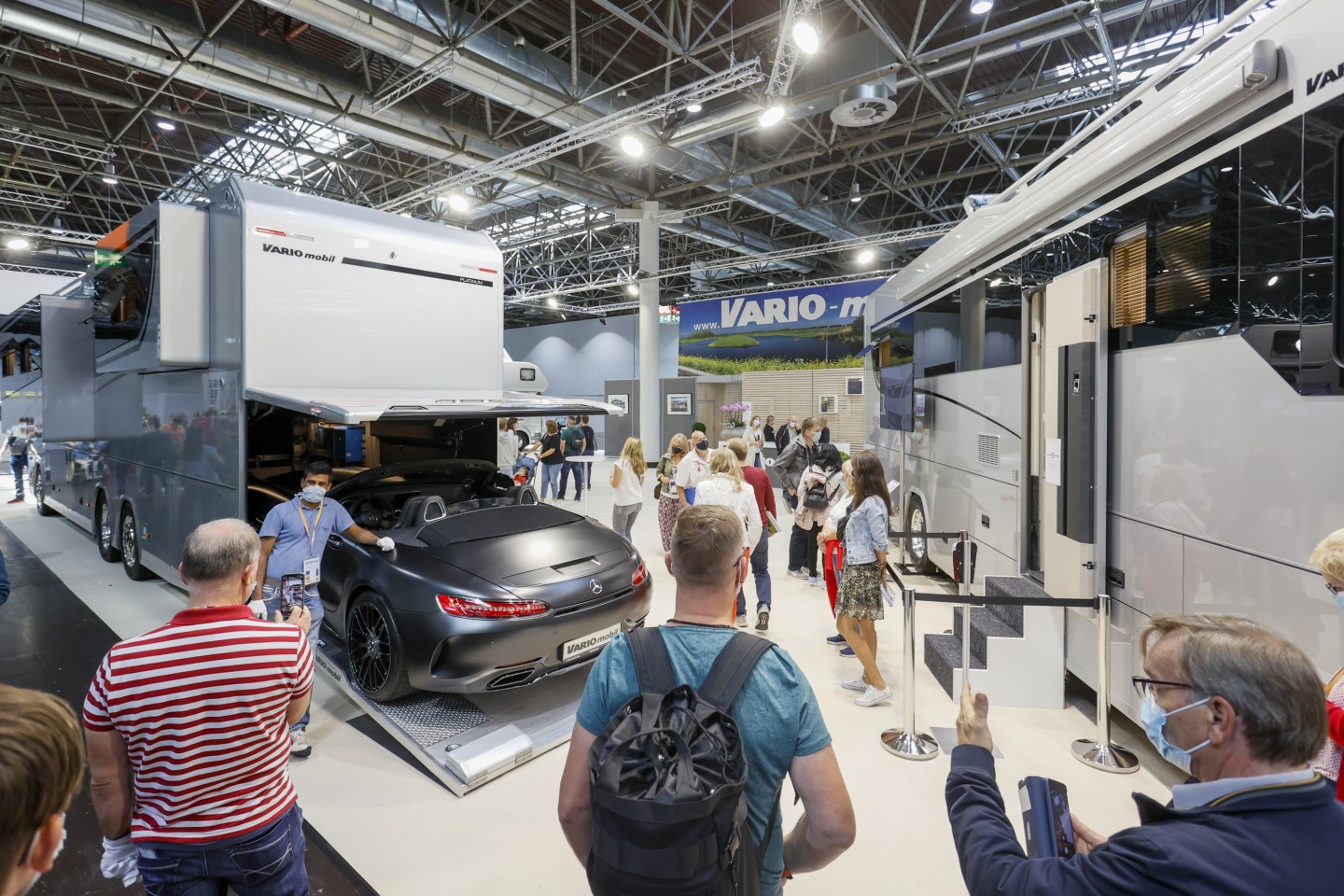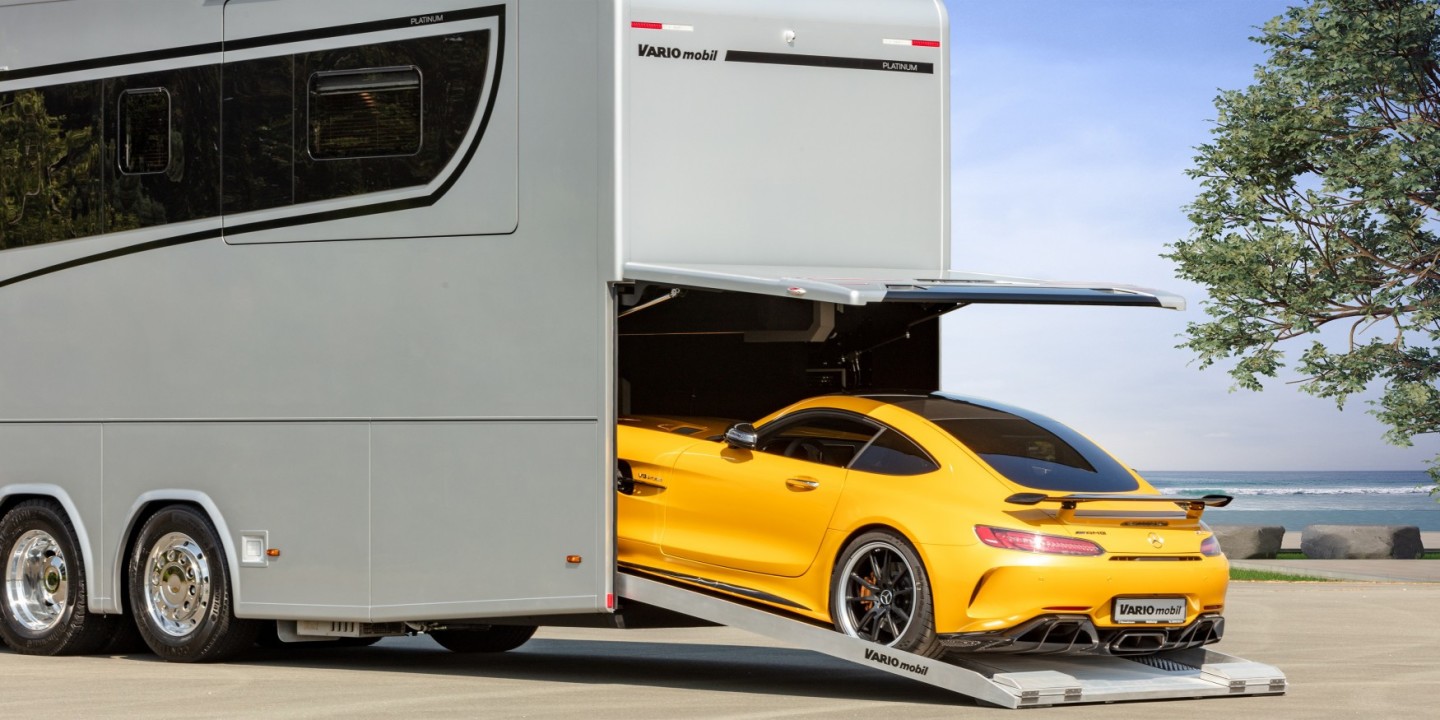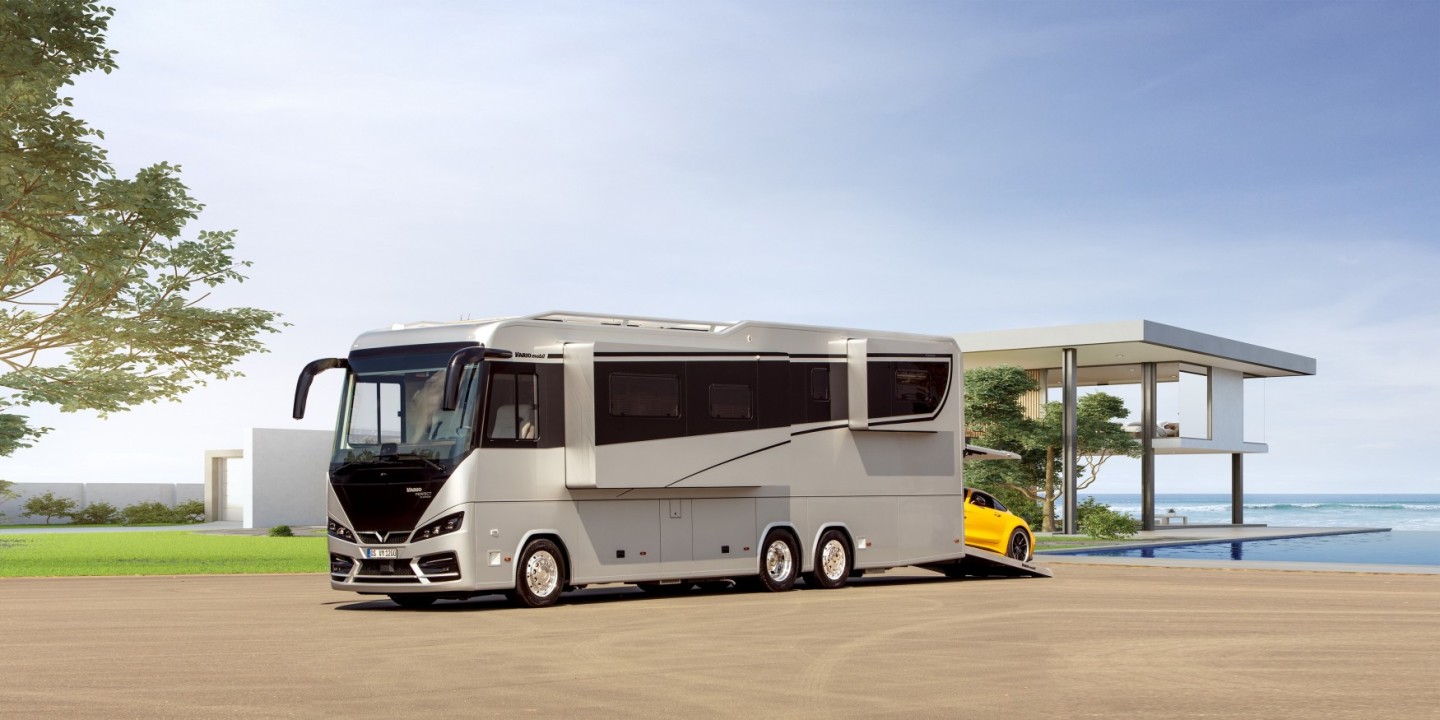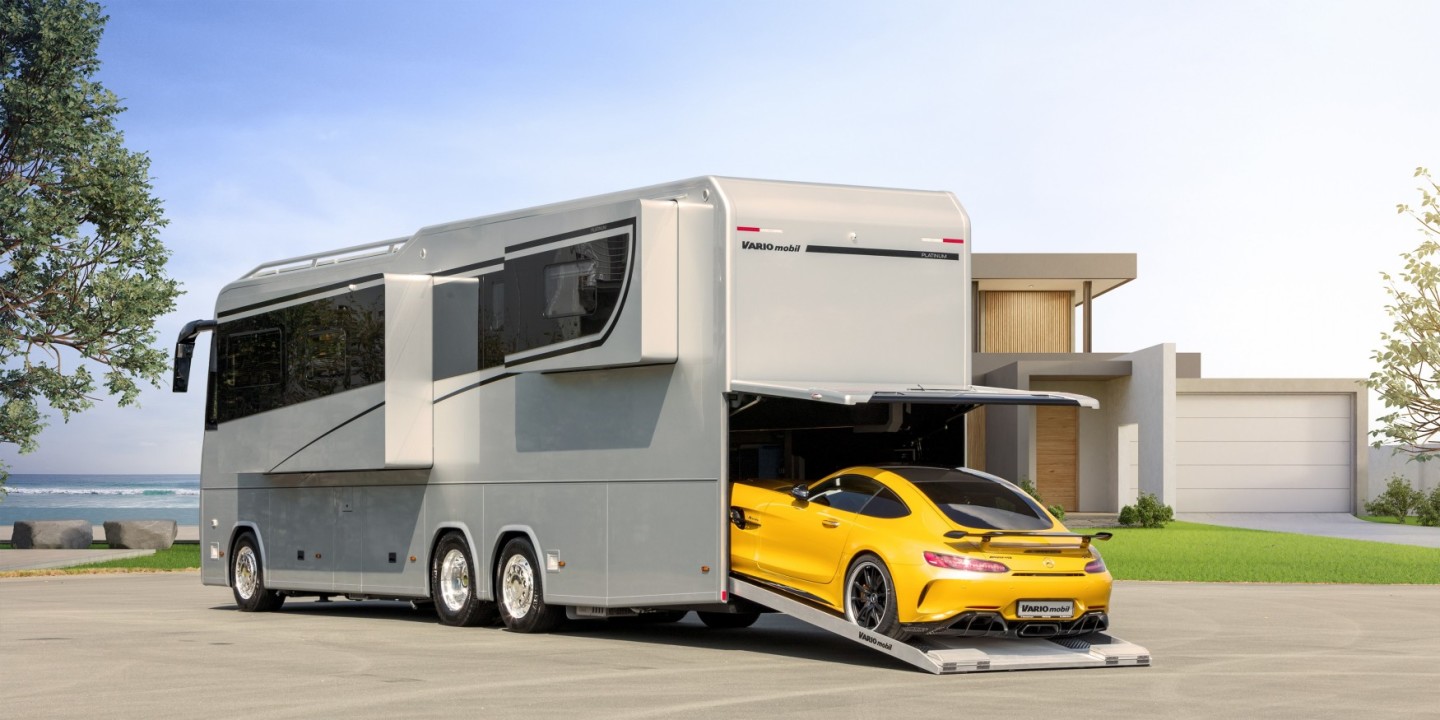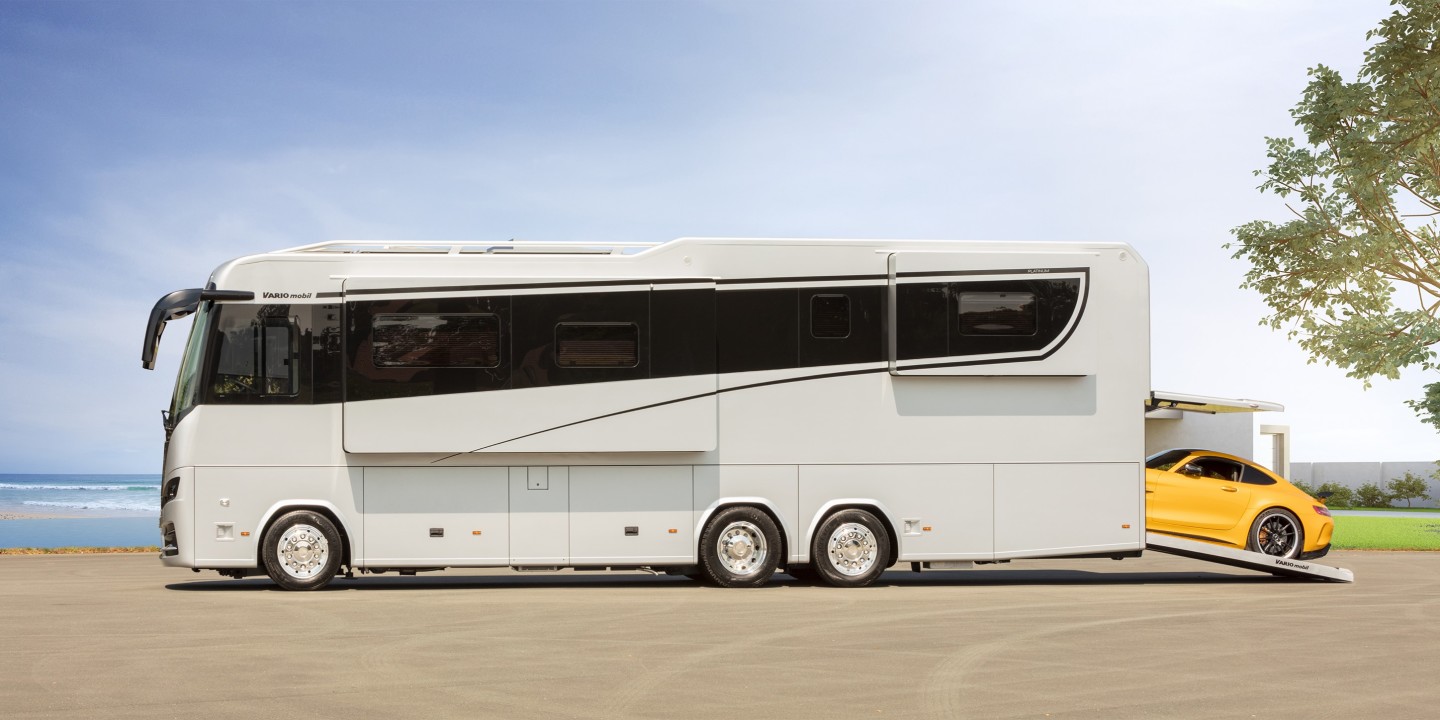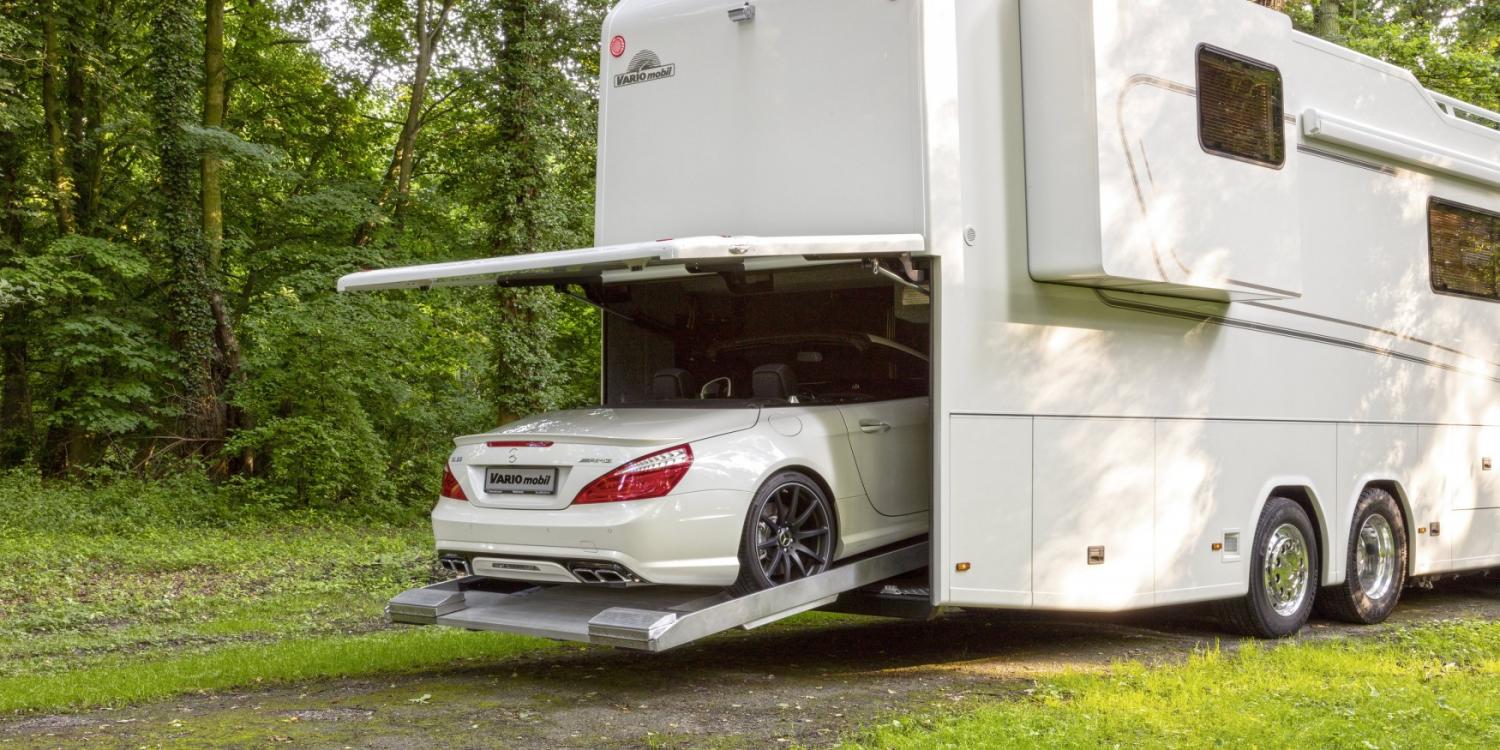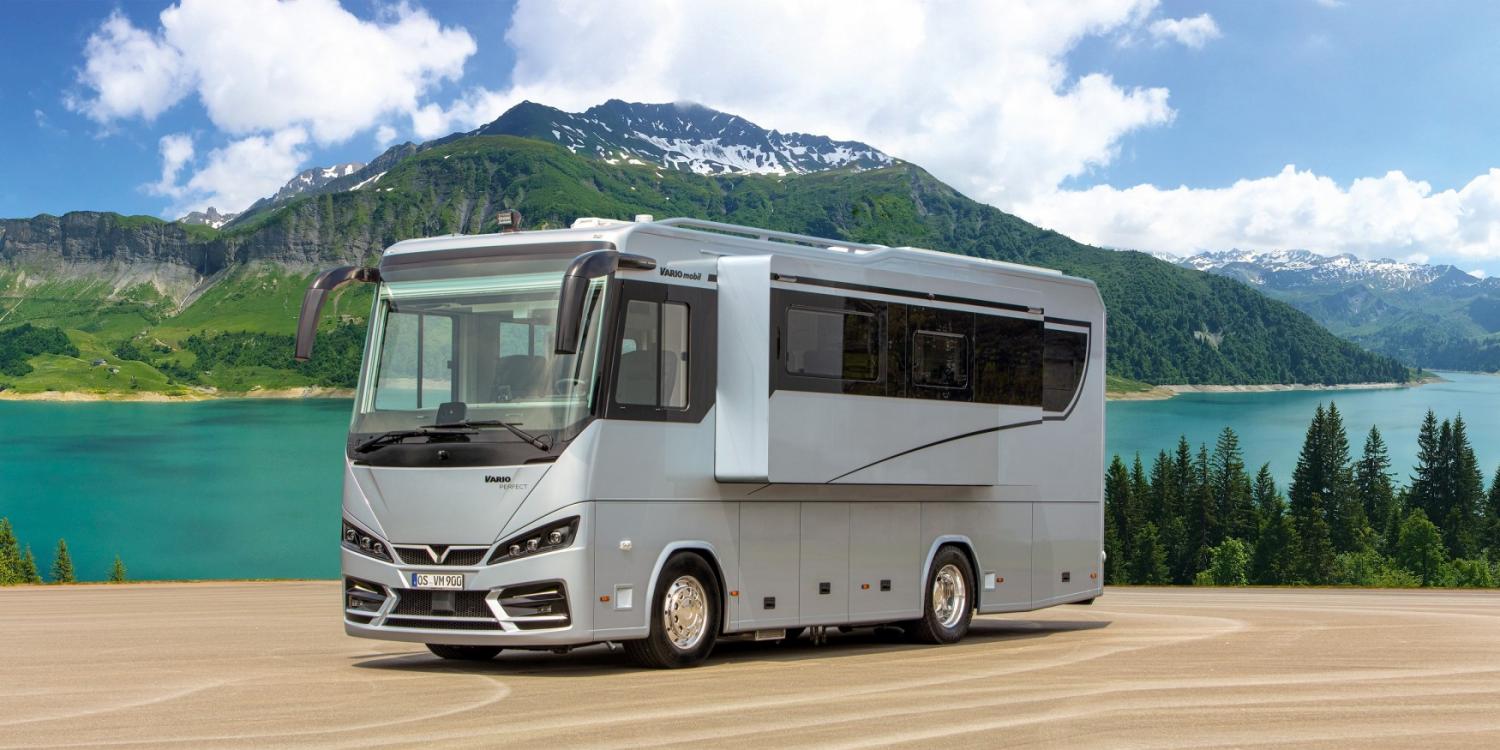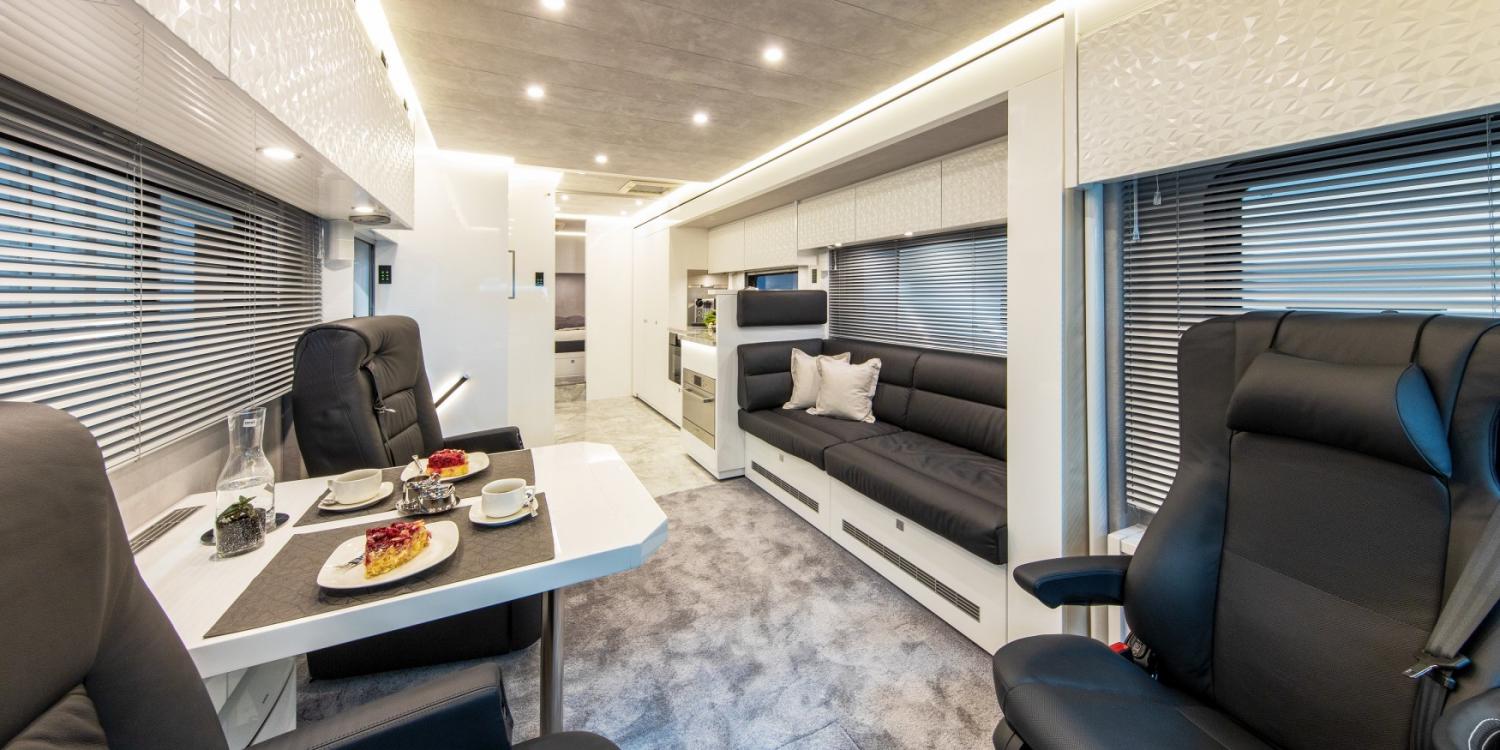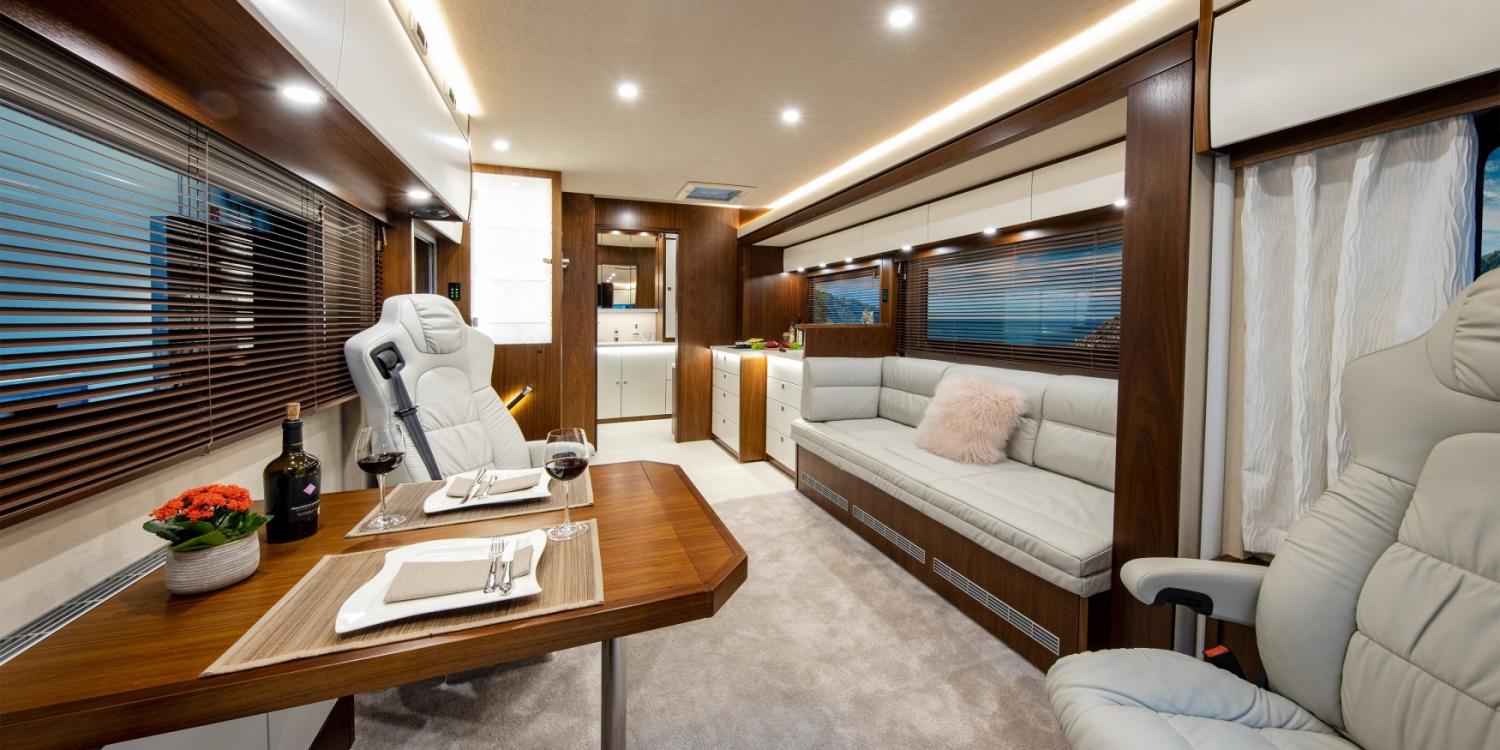 Subscribe To Our YouTube Channel