This Office Chair Seat Cooler Is a Brilliant Solution To Hot Offices
By Ryan on 08/12/2021 8:56 AM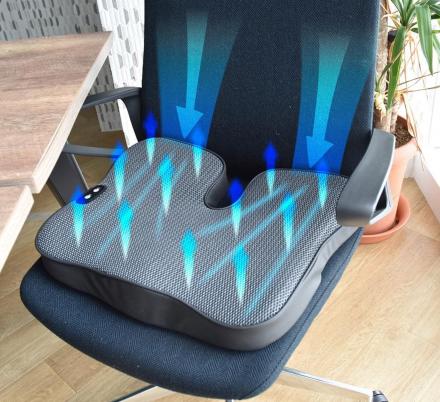 As a society, I think we can all agree that we spend a little too much time sitting down. Why else would there be an entire industry devoted to improving seat cushions and encouraging better posture? I'm sure you've seen some of the other seat and posture-related products that we've shared over the years. Posture-improving hand shaped head holder, anyone? That's a mouthful. Butt-warming bleacher seat? Brilliant! Now innovators in Japan have introduced a new kind of memory foam cushion, this time with built-in USB powered fans!
You know the feeling: it's the middle of summer and you have to sit in the same spot for an interminable eight-hour shift. After a while, the connection of butt to cushion becomes miserably hot and stuffy, and a comfortable sitting position becomes nearly impossible.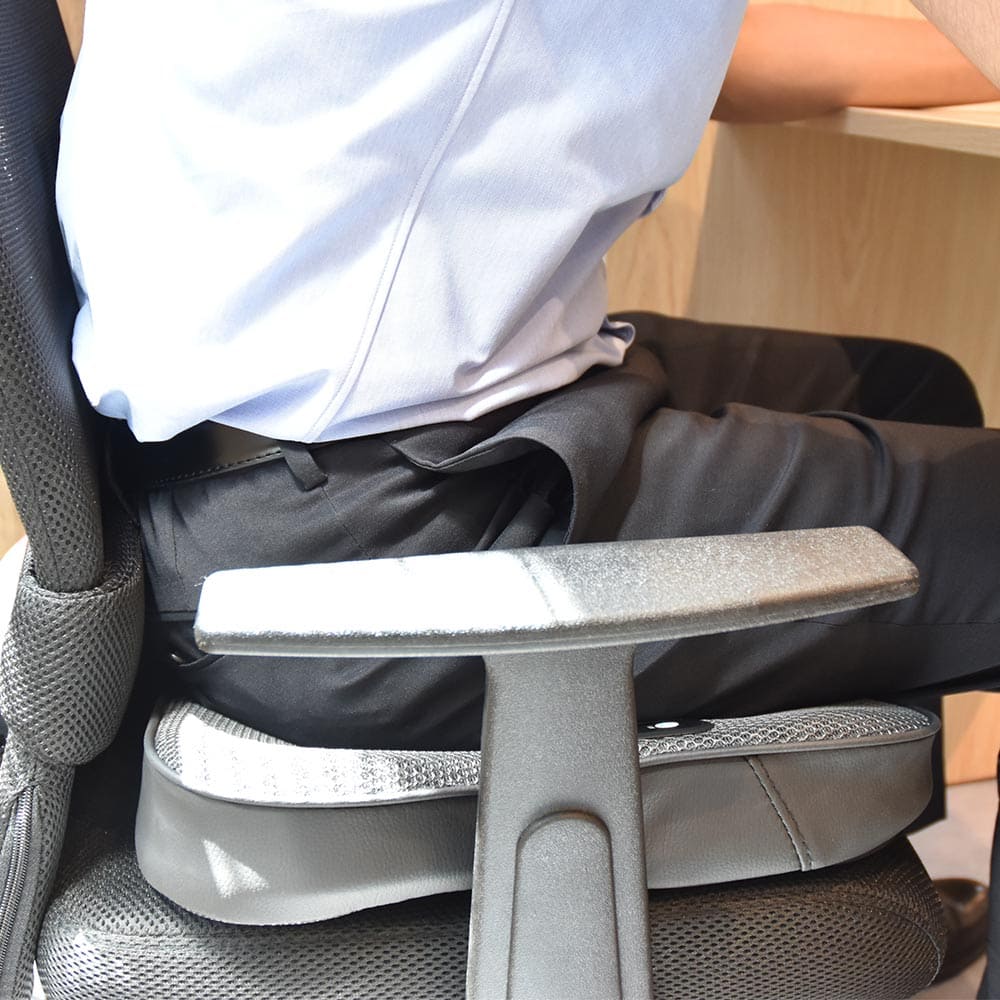 Like the After-Market Carseat Cooler, this memory foam cushion uses fans and ventilation to keep your butt fresh and cool all day long.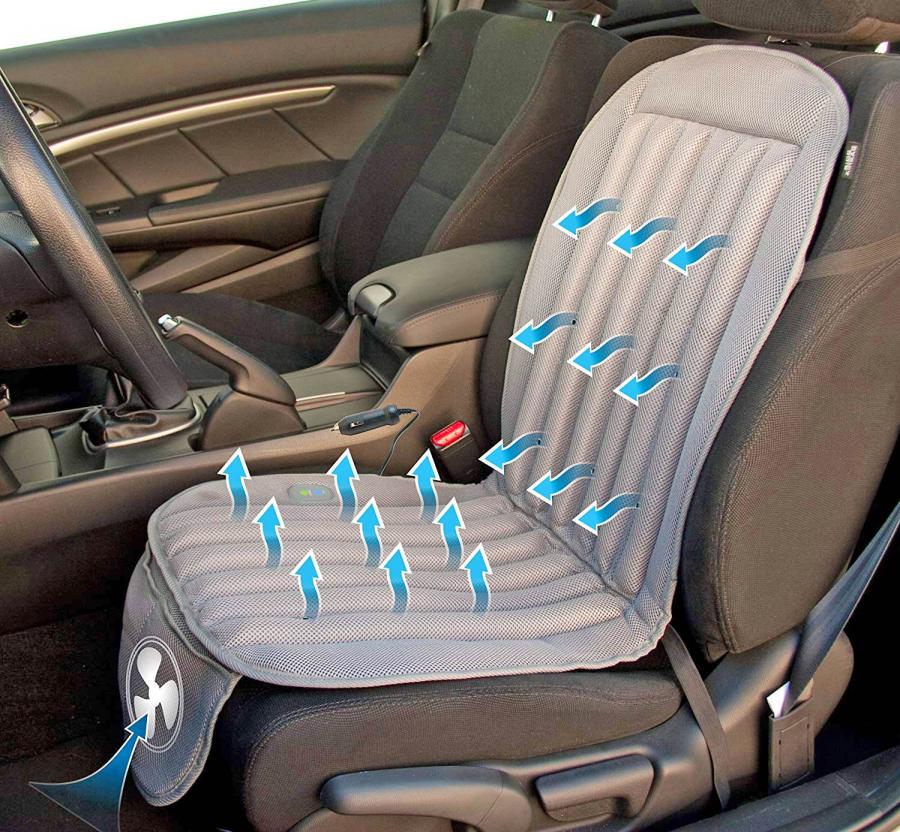 The office chair cooling cushion comes with two fans and light knitted cloth, which makes it porous so air can pass through easily. No more stuffy butts!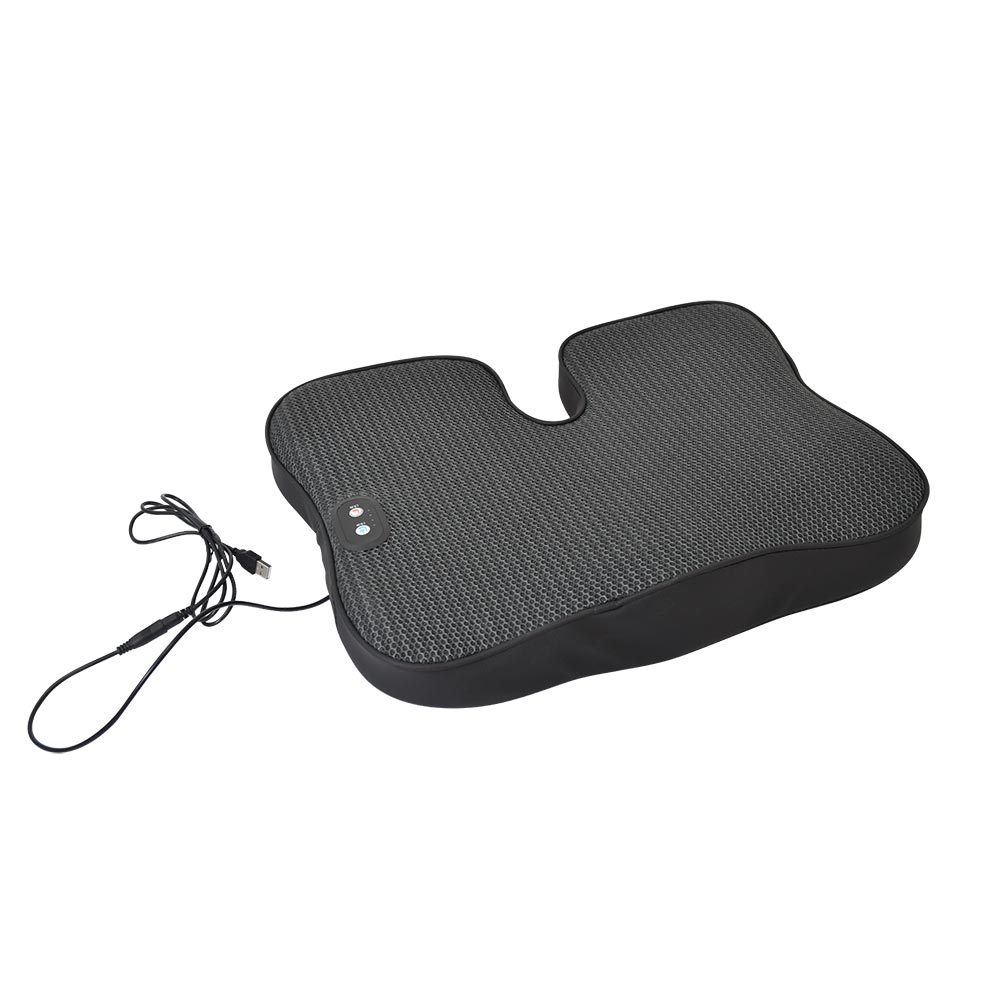 The supportive cushion also uses ultra light memory foam to properly distribute your weight and improve posture.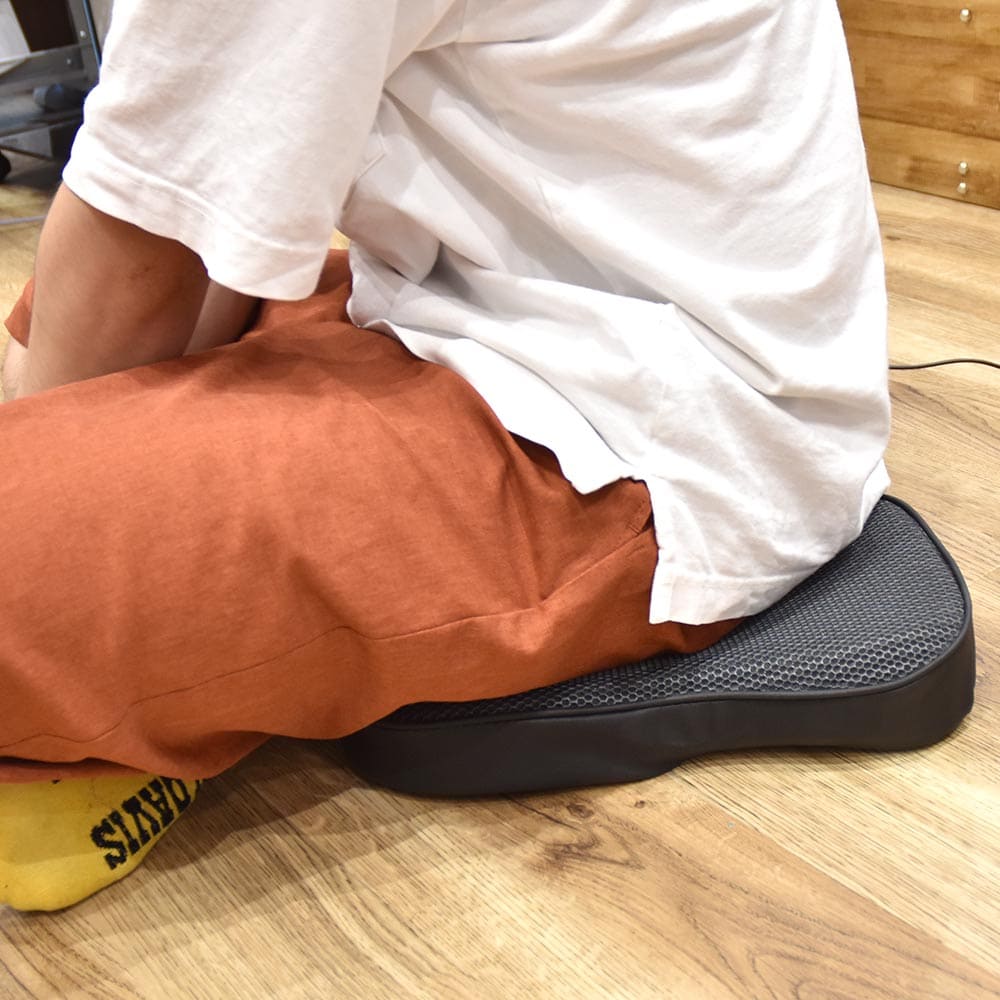 The cooling cushion includes an operation panel that can be used to adjust the fan's power. There are three different fan power settings to maximize your comfort, control, and convenience.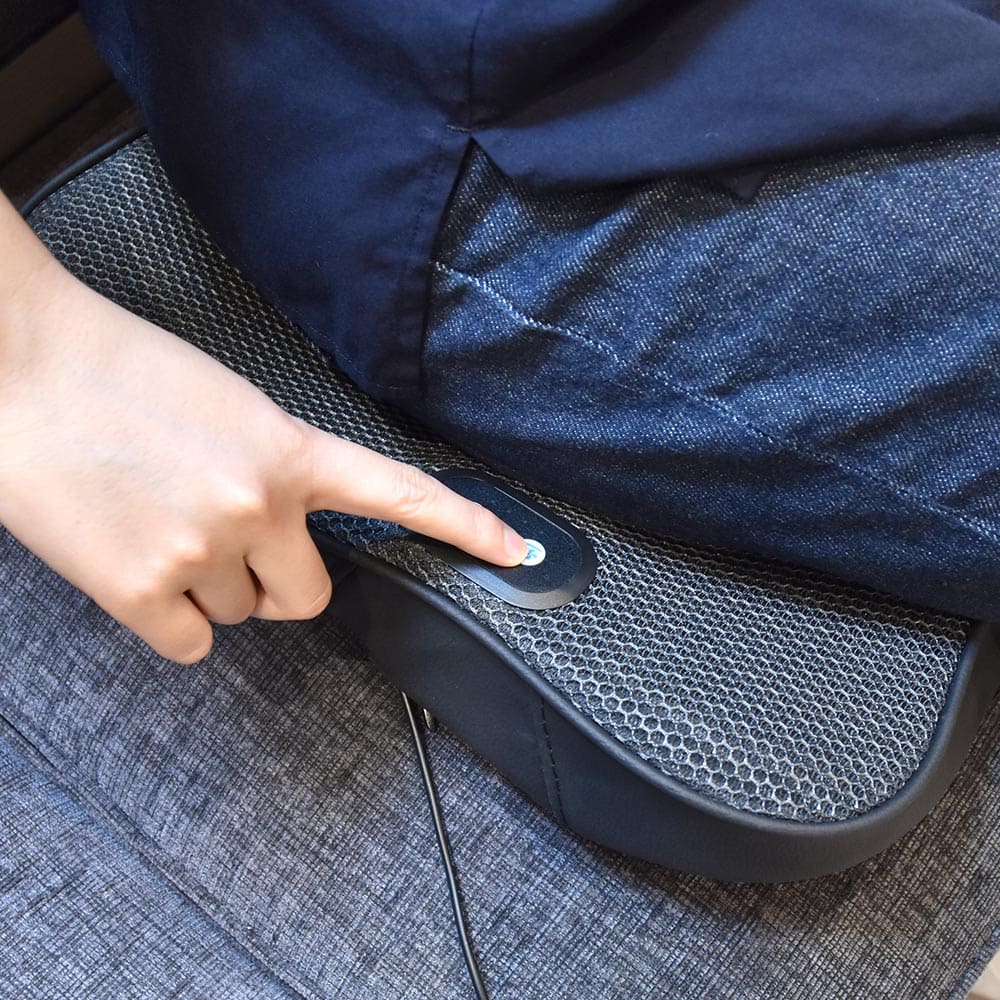 Unlike other cooling seats that are thin and uncomfortable, this USB-powered cushion is a commendable 6cm (or 2.6 inches) thick. The fan-powered cooling cushion can even be placed behind your back for additional support!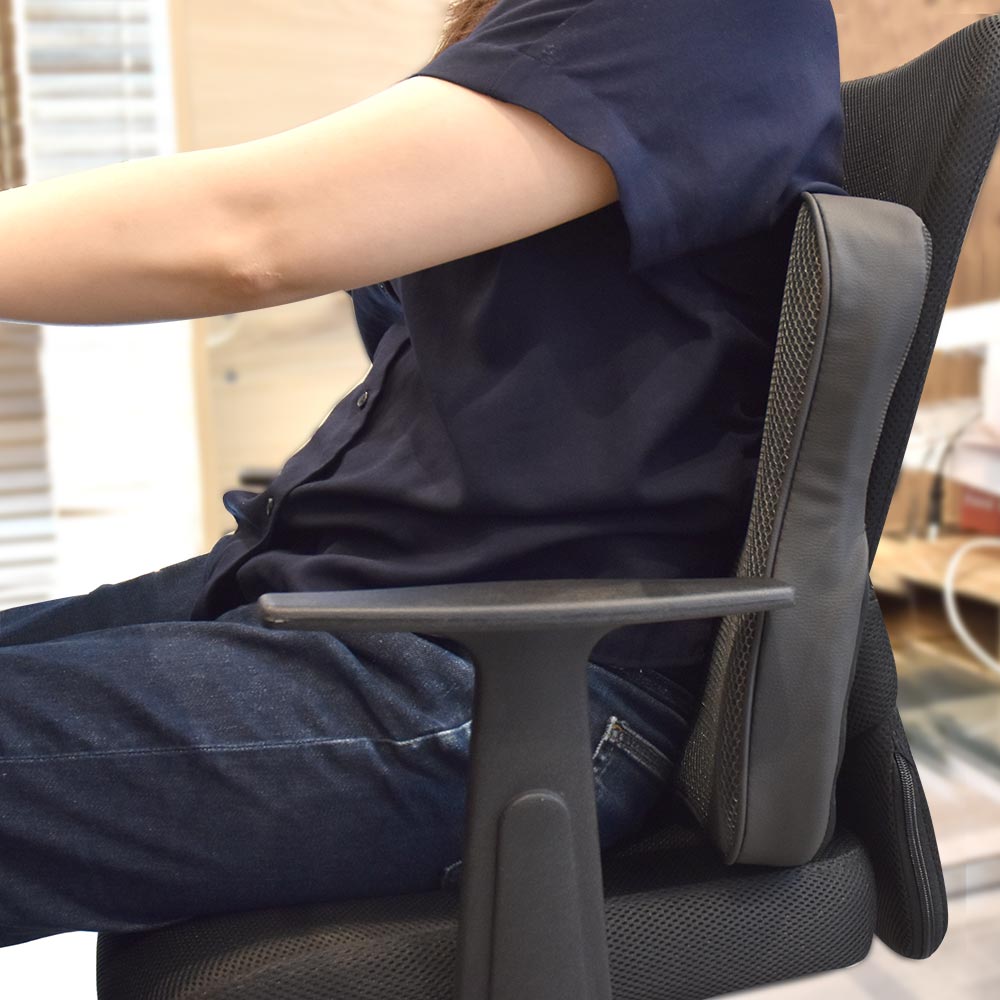 Since the product is USB-powered, you can take it anywhere - from your office to a campsite. You can charge it from a computer, power outlet, car, even your smartphone!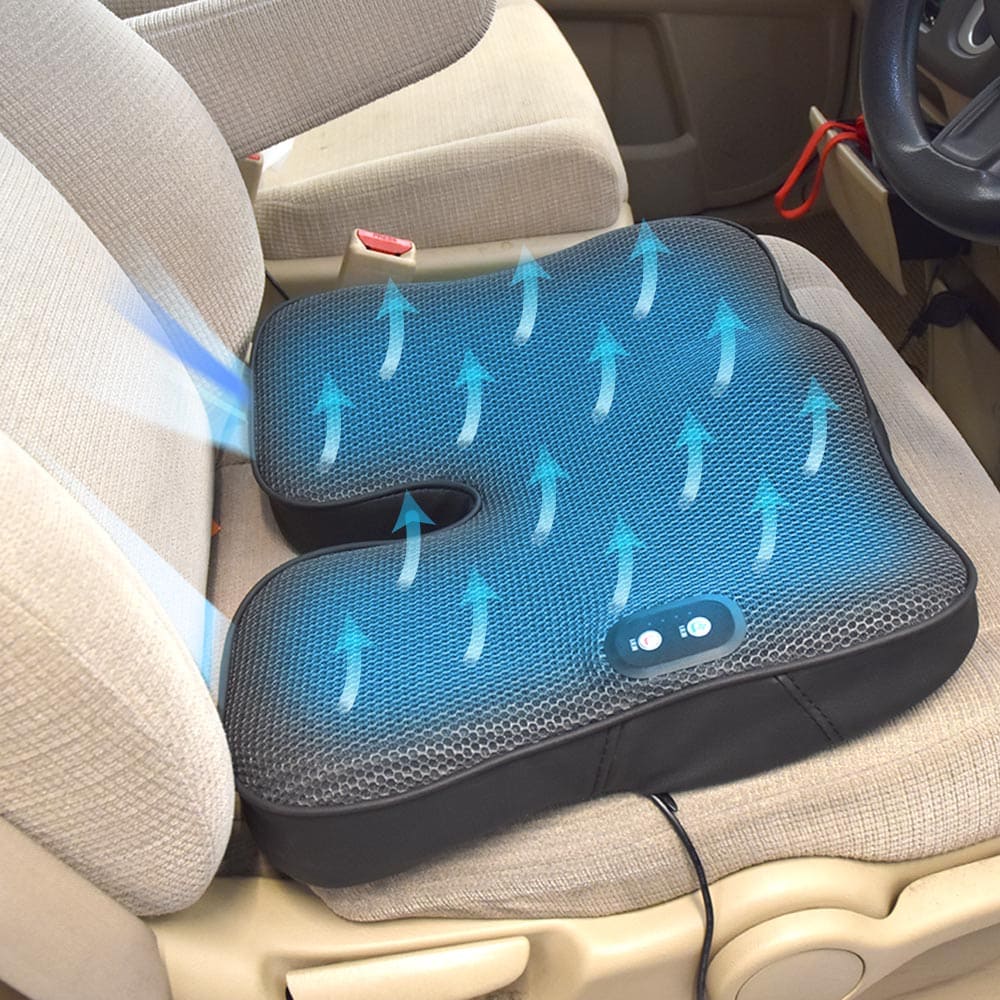 Worried that your cooling cushion will become useless once the weather cools down? This versatile memory foam cushion even has a built-in heater for the winter months! The operation panel lets you adjust the cushion to three different temperature settings: 28 degrees Celsius, 32 degrees Celsius, or an extra toasty 42 degrees Celsius.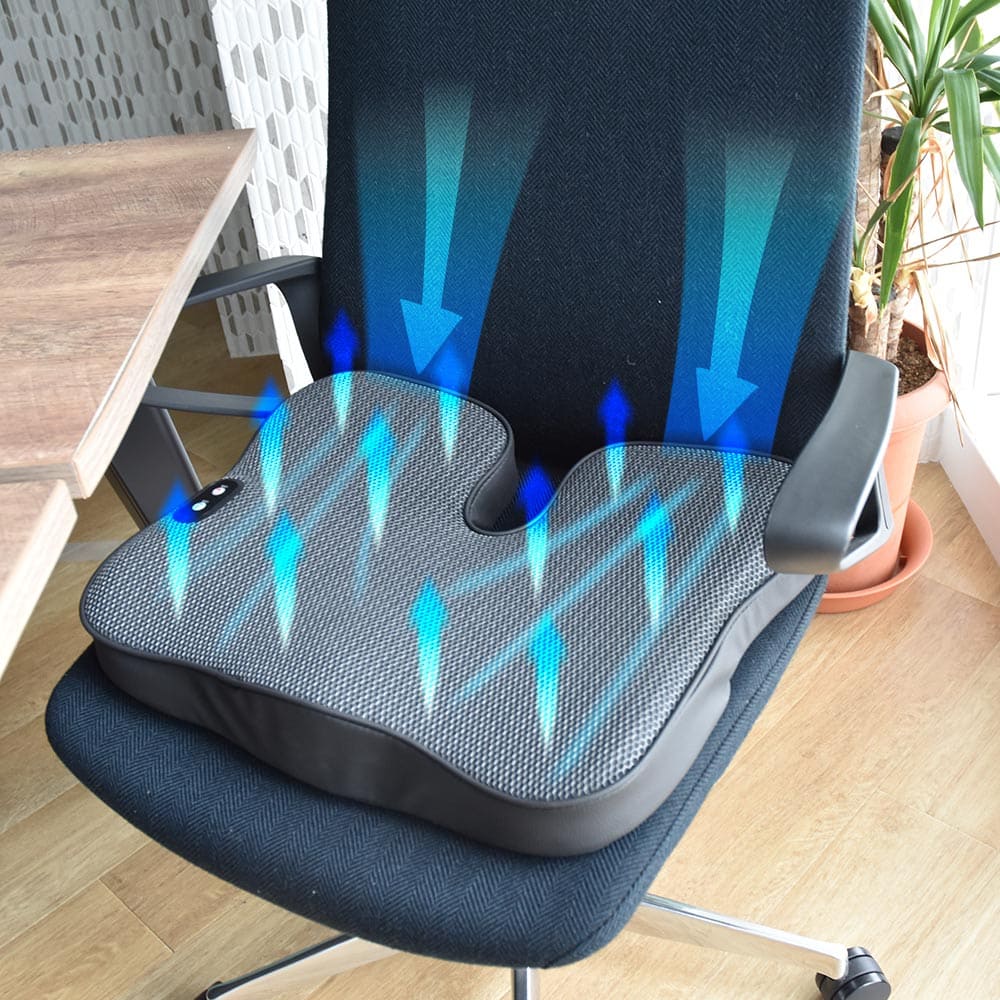 Measured in millimeters, this cushion is 490mm wide, 360mm, deep and 60mm tall. Weighing at only 2 pounds, this versatile cooling cushion is also extremely portable.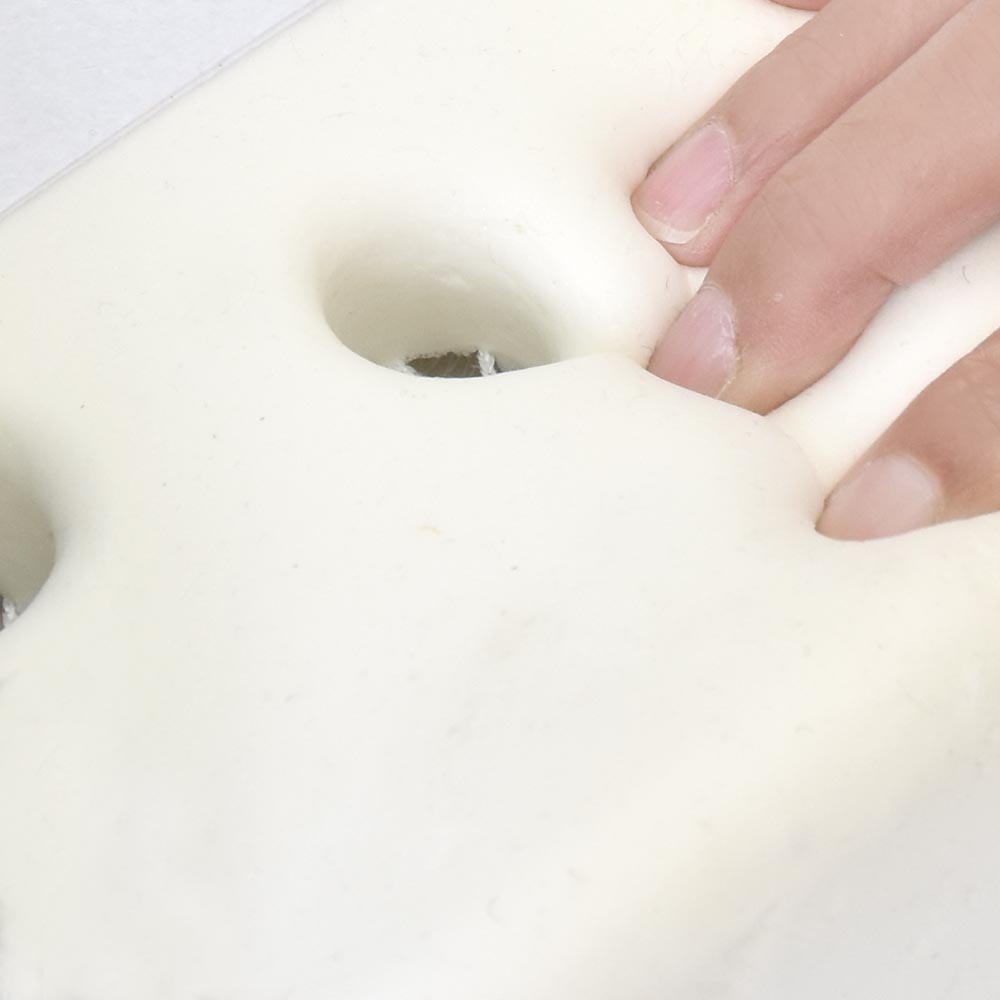 The office chair cooling cushion automatically shuts off after two hours, just in case you fall asleep at your desk!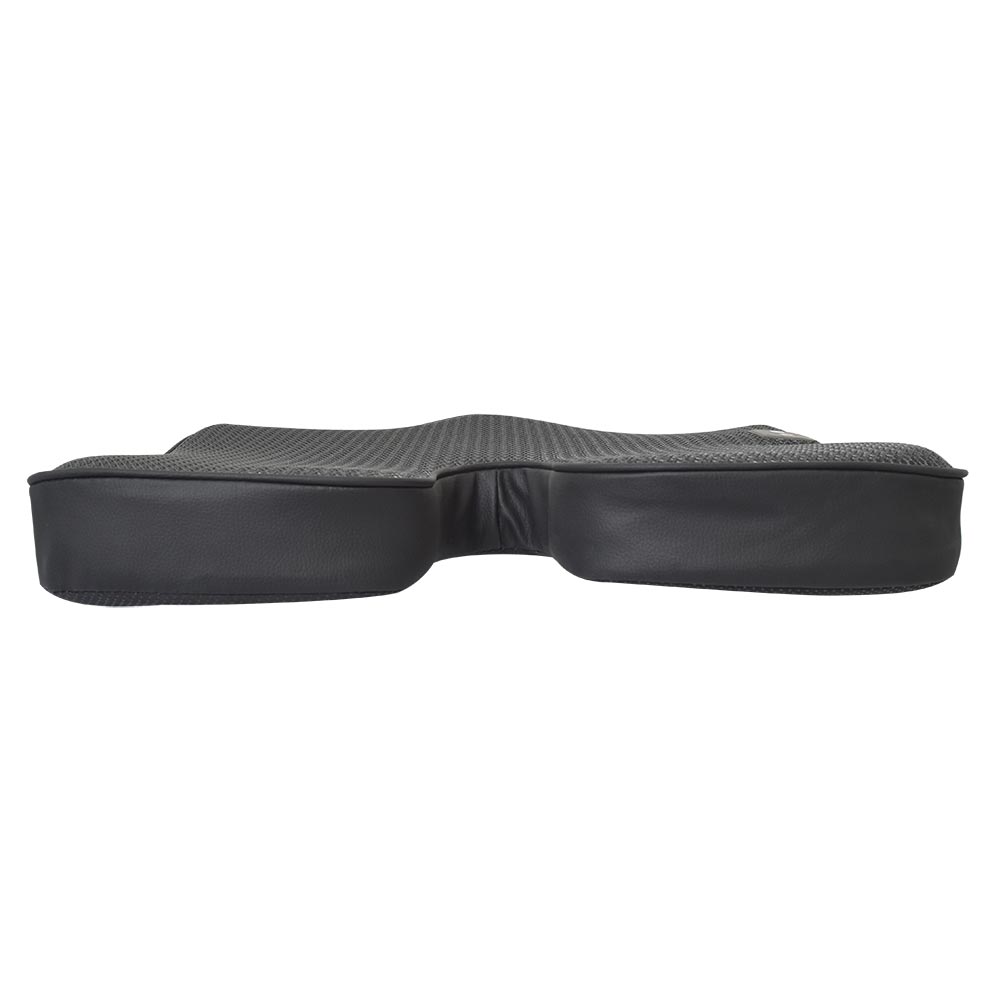 Check out the electronic office chair cooling chair in action via the video below.
Subscribe To Our YouTube Channel