You Can Get An After-Market Car Seat Cooler To Chill Your Cheeks On Hot Summer Days
By Ryan on 07/16/2019 9:08 PM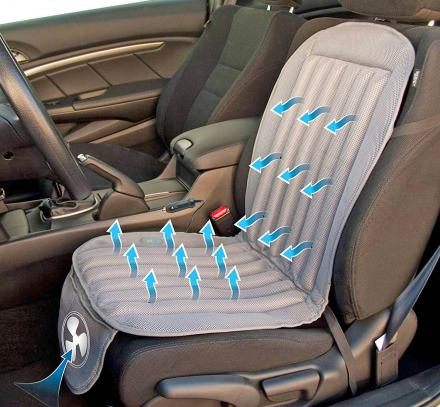 If there's one thing that every car needs, it's a seat cooler! I recently bought a car with an integrated seat air-conditioner, and I can safely say I'll never buy another car without one. There's just something about getting some nice cool air pumped up the caboose on a hot Summer day, that really gets my jimmies jingling. This after-market seat cooler lets you put an air-conditioned seat into your car without paying the exorbitant prices of actually having it installed into the car pre-market.

Get the adapter to use it in your home or office
The after-market car seat cooler lays right over your existing seat, and plugs into your cars 12v outlet to power itself. A powerful intake fan than distributes cool air to 18 different ventilation holes distributed throughout the seat.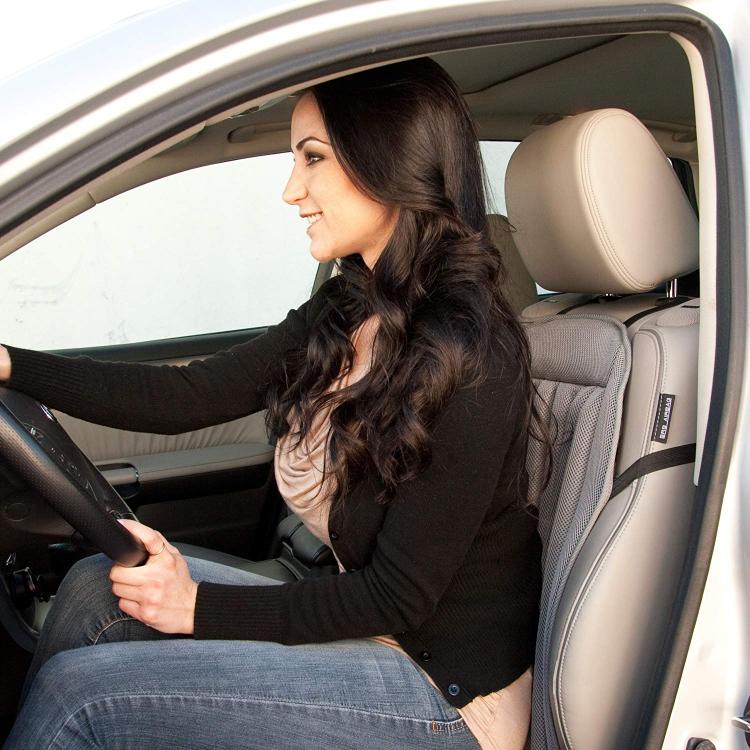 The cooling car seat cushion will help cool down the back half of your body that's usually plastered against a leather seat, which usually sees no air-flow until you get out of the seat. At which point you're drenched in sweat on the back half of your body, or you're peeling your skin off the leather.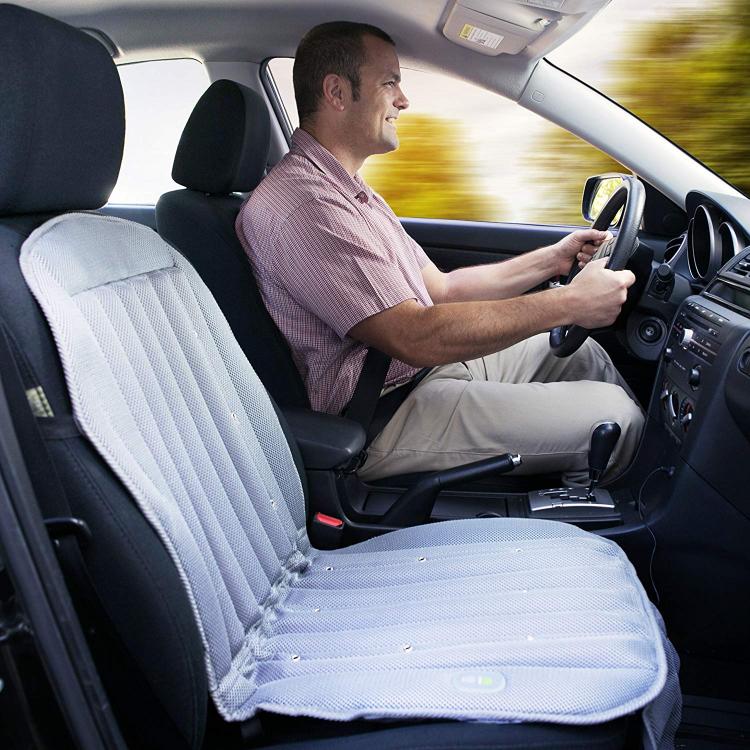 The after-market cooling car seat cushion has a high or a low air-flow setting depending on your needs, provides full air-circulation to your back, butt, legs, and thighs, and is made from a polyester mesh material.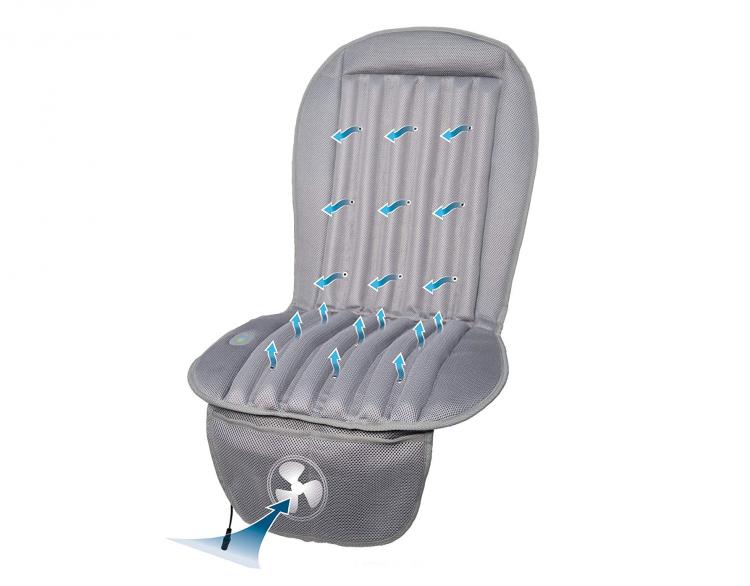 Check out the air-conditioned car seat cushion in action via the video below.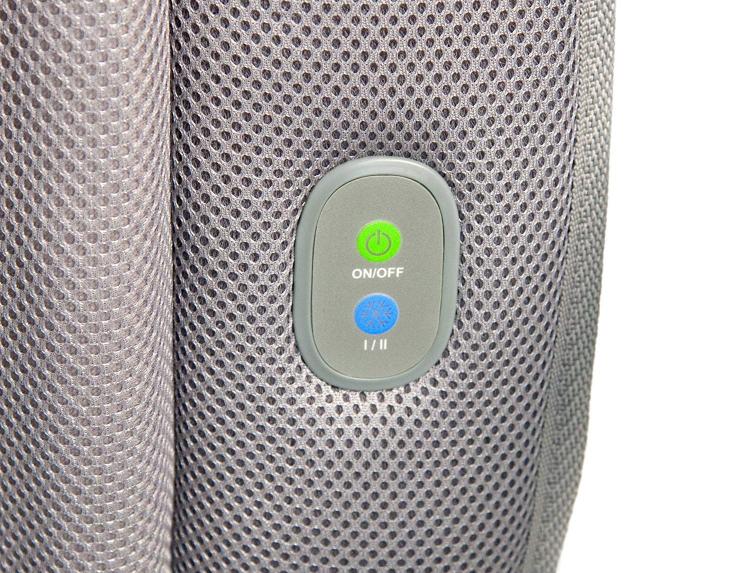 Not only can you use the seat cooler in your car, but you can also use an adapter to use the seat air-conditioner on an office chair in your home or office. It's a perfect way to keep cool at work on hot Summer days when the office air-conditioning might be set a little too low.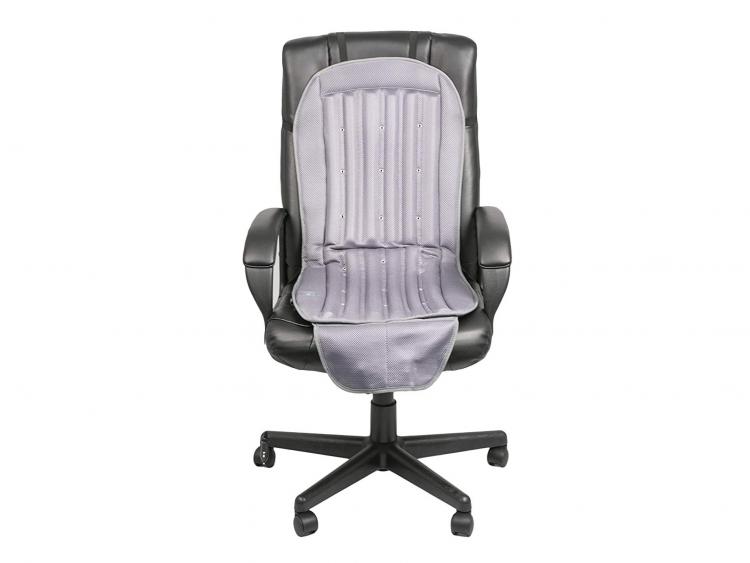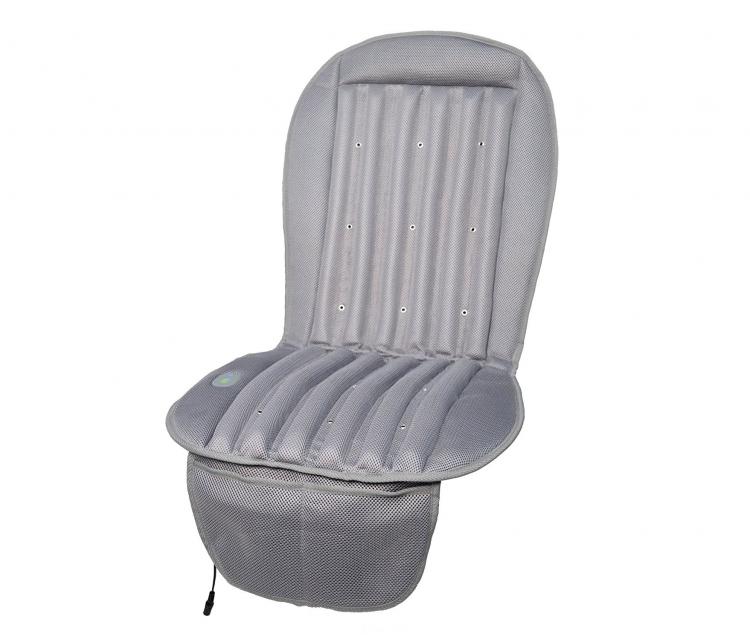 Subscribe To Our YouTube Channel