This Car Shaped Tent Is Perfect For Urban Camping and Holding Parking Spaces
By Ryan on 05/14/2021 4:56 PM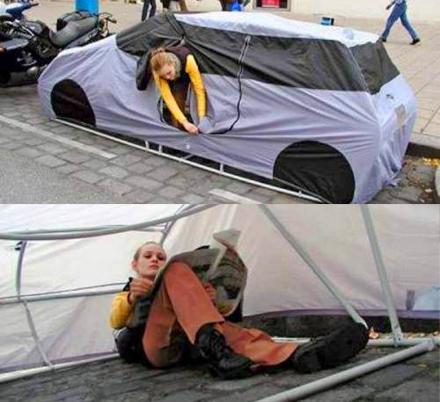 If there's one thing George Costanza taught us, it's that finding a parking spot in New York City is damn-near impossible. What if there were a way to keep your gem of a parking spot safe while you're away at work or at the store? This ingenious car shaped tent will do just that. Just set it up and people will just think that your car is parked in the spot with a protective cover over it.
Much like how Joey from Friends tried to fake like he had a Porsche when in reality it was just a bunch of boxes under a car cover, this car shaped tent will make everyone believe you have a car as well. If you're not using it to save a parking spot, you can also use it for urban camping, or perhaps you just need a place to sleep for a night.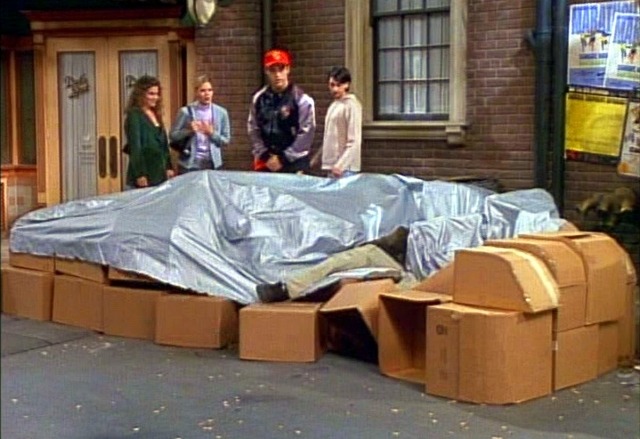 The car shaped tent was actually just an art piece created by artist Michael Rakowitz back in 2004 for a project called (P)lot which was a way to "Democratize Public Space through Art". The project was a way to imagine new functions like gardens or outdoor dining for parking lot spaces in city streets. He designed car-shaped tents that could perfectly fit in parking lots in order to, as he wrote, encourage reconsiderations of "legitimate" participation in city life.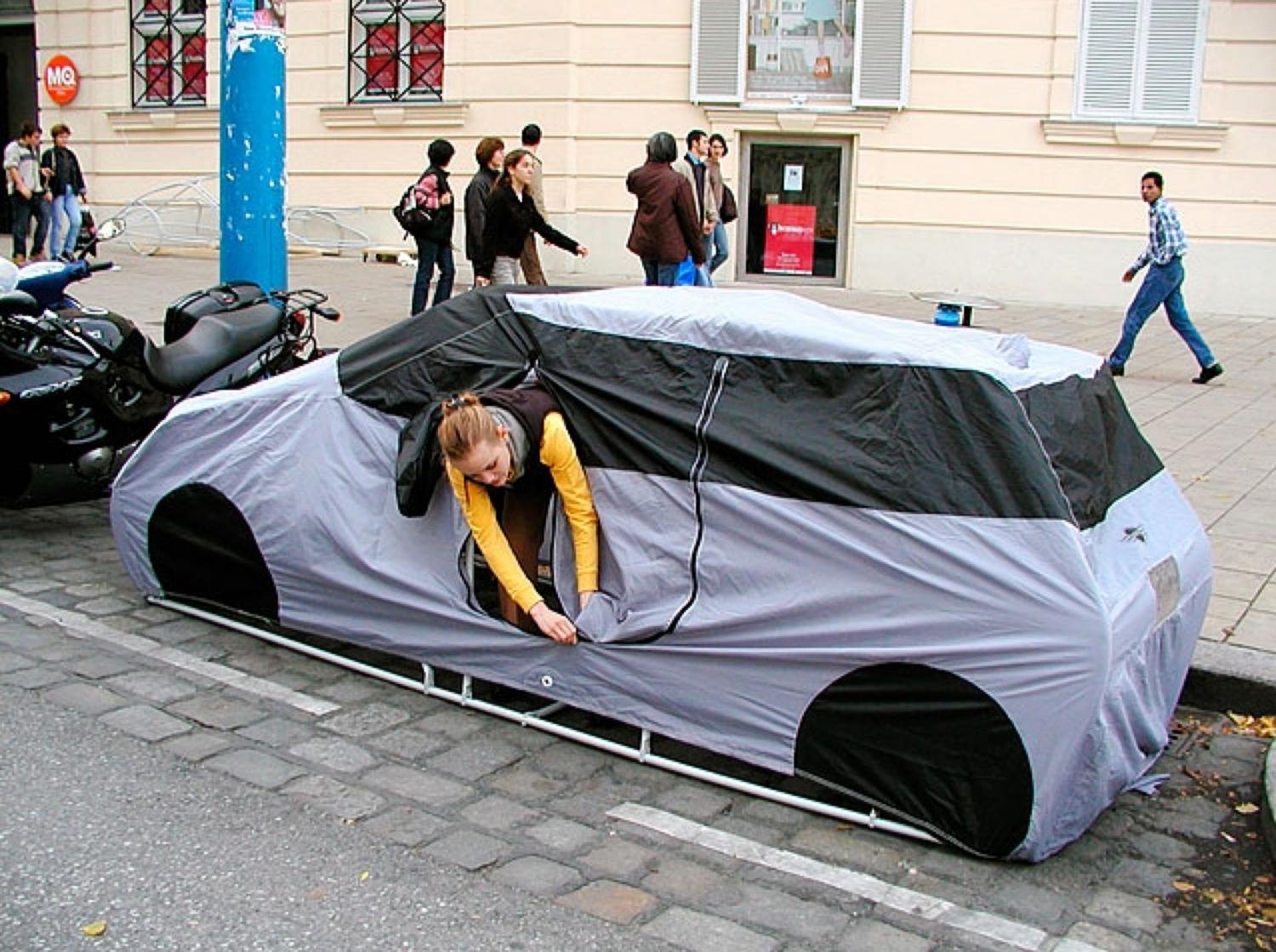 When camping in the car shaped tent on a street, the only thing you'll really have to worry about is getting a parking ticket, or a large gust of wind if you didn't weigh it down or tie it down to something. The funny urban camping tent is the pefect idea for someone who loves the idea of camping, but just can't seem to get away from the concrete jungle!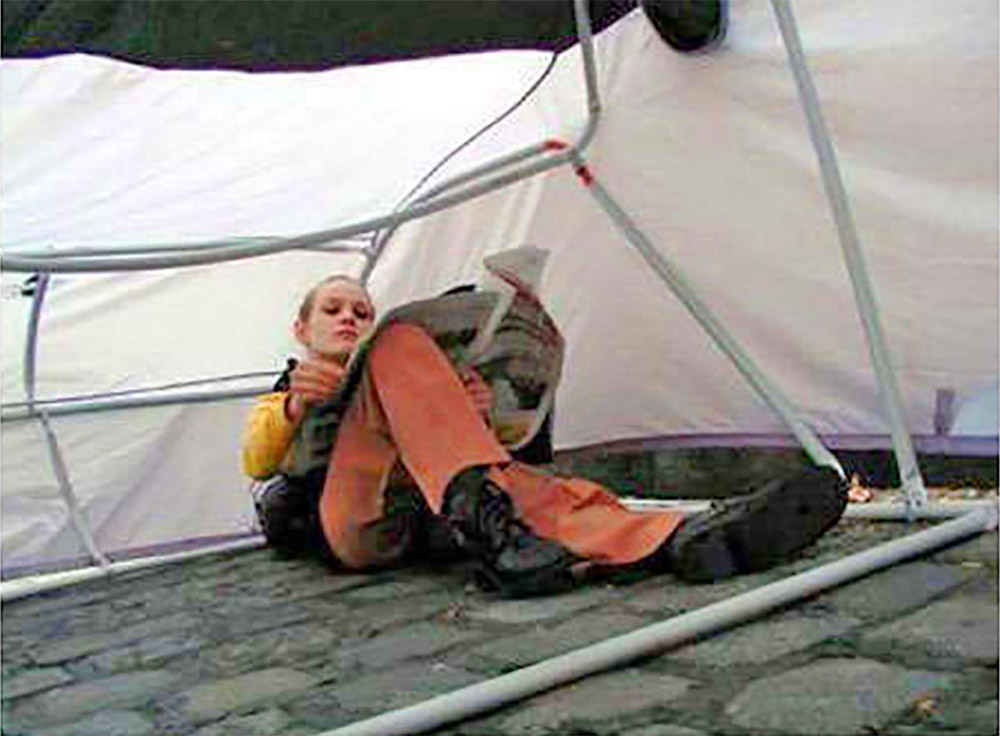 Here's an image of Michael Rakowitz in one of his car shaped tents.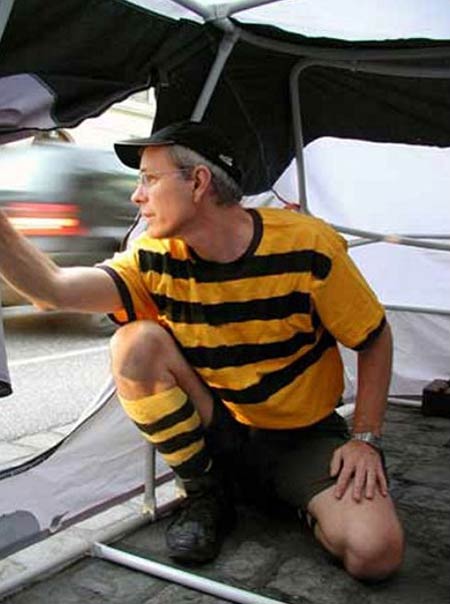 Another example of one of the car shaped tents for urban camping: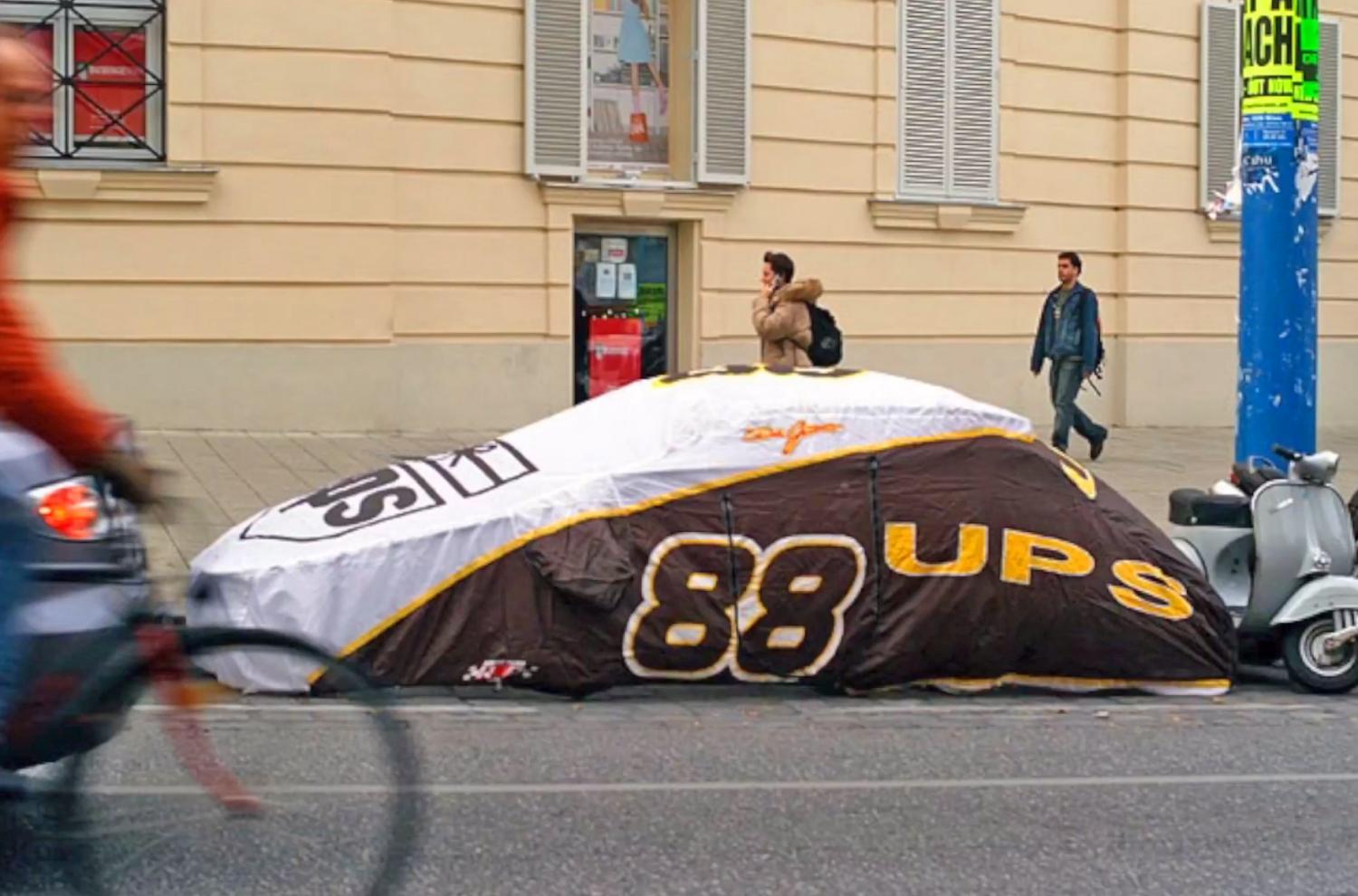 Here's a sketch-up of the original idea that eventually went on to create the car shaped tent.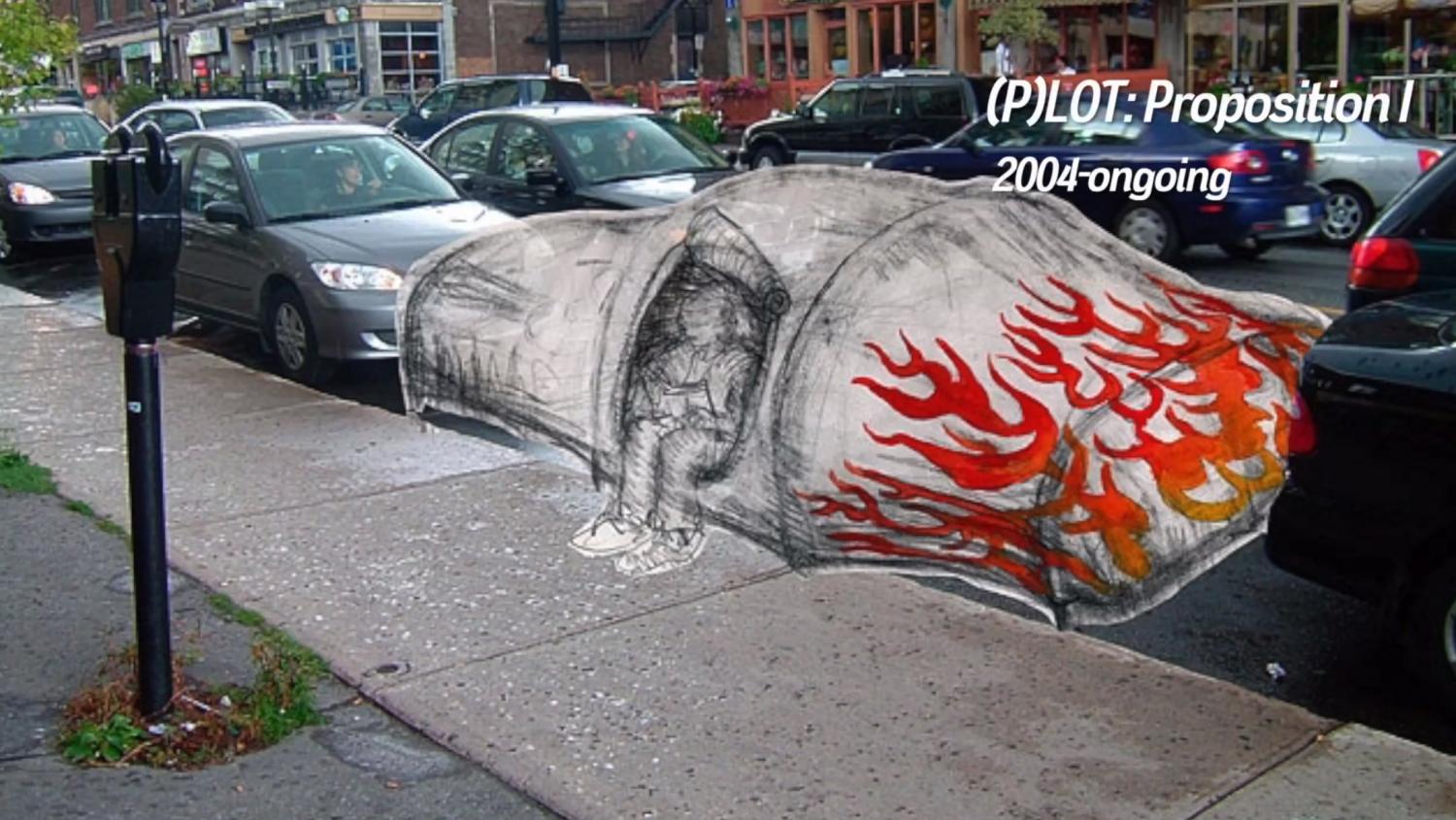 Another example of one of Rakowitz's car shaped tents.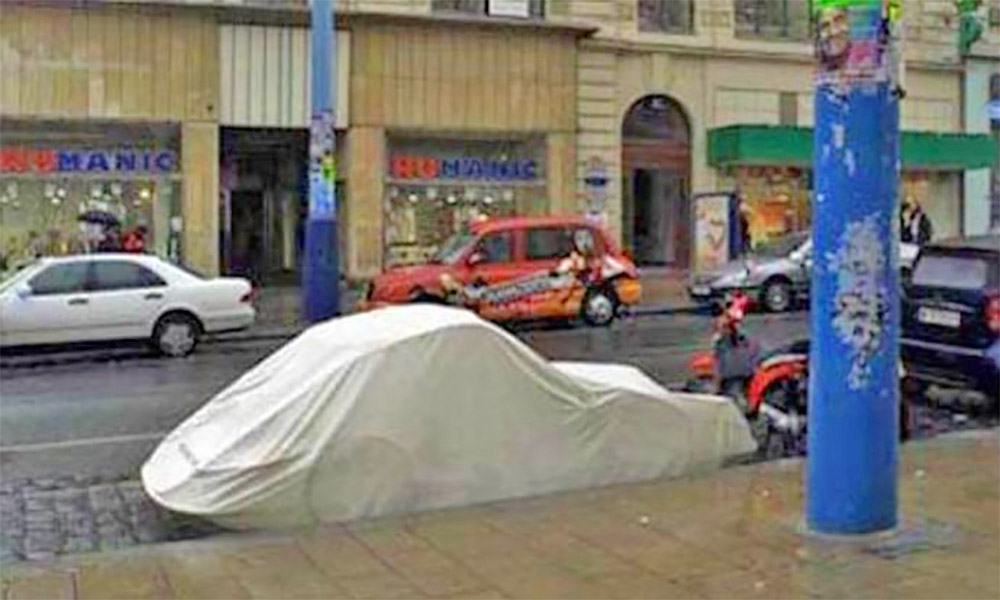 If you really are looking for a car shaped tent to do some urban camping, this one's not actually available anywhere, but there is a Volkswagen hippy bus tent that you can actually buy.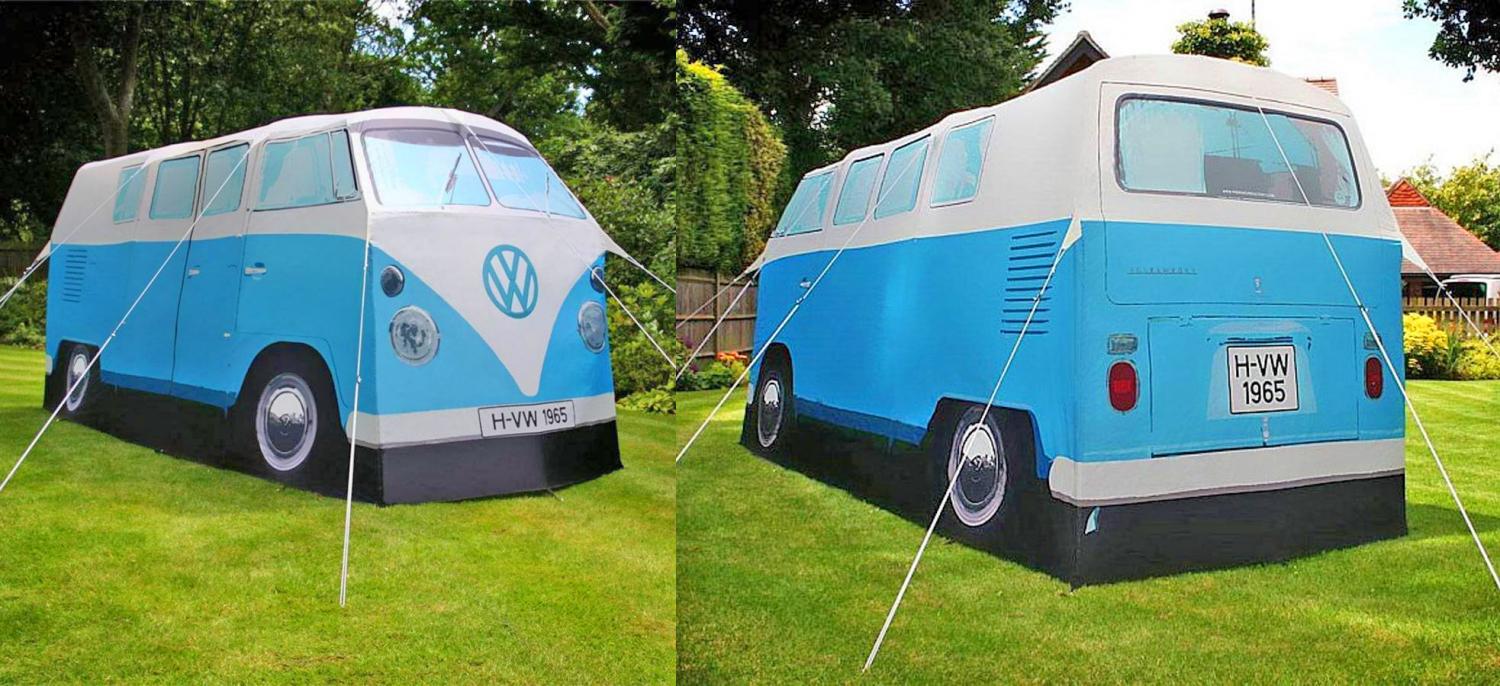 Or if you're looking for some more laid-back urban camping right in your car, you may want to check out the TailVeil SUV tent that attaches right to the back of any SUV or minivan.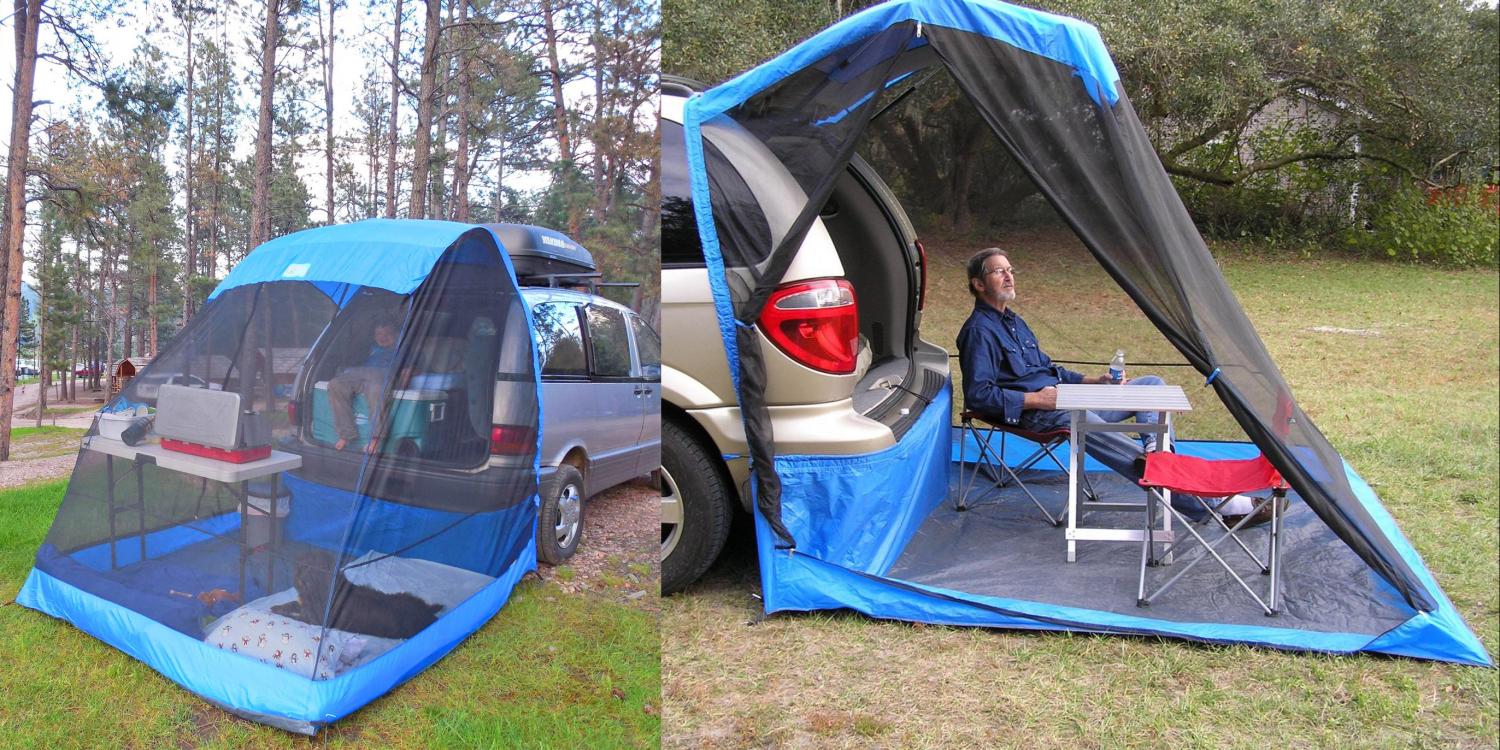 Or how about an inflatable mattress that fits right into your backseat for quick, easy, and comfy sleeping right in your car.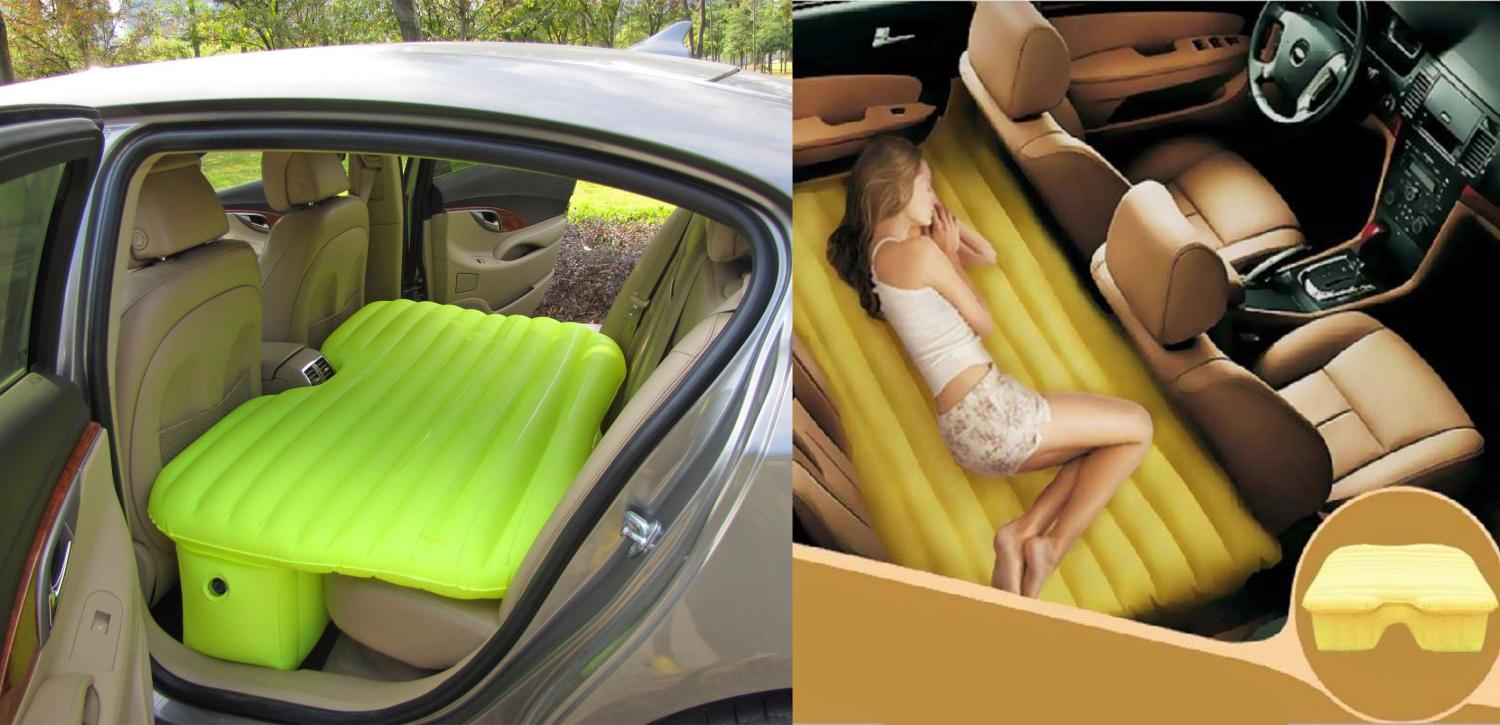 Check out more info on the car shaped tent art project via the video below.
Subscribe To Our YouTube Channel