Upscaled Lego Coffee Mug
By Ryan on 10/09/2015 8:57 AM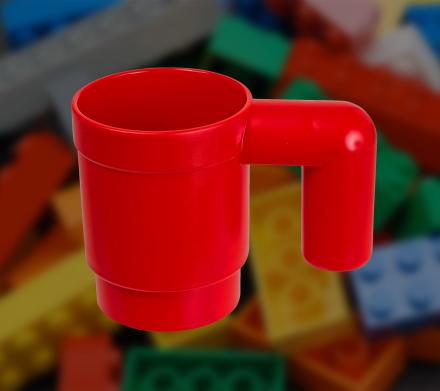 The Upscaled Lego Coffee Mug is a usable mug that is 10x scaled up from a regular tiny actual toy Lego coffee mug and is built for real human beings, rather than tiny yellow people with clamps for hands. A bit different than the Build-On Brick coffee mug we posted in the past, as you could essentially shrink this upscaled coffee mug down 10x its size and attach into the the Build-On brick coffee mug. Perfect for any Lego enthusiast who also might enjoy a cup of Joe or tea, or for kids to just drink some juice from, the upscaled Lego coffee mug allows you to feel like you've actually jumped inside the Lego universe. Well, minus the yellow clampy arms.
The Upscaled Lego coffee mug comes in either red, blue, or transparent purple colors to choose from, is made from plastic, are stackable to save room in your cabinets if you have more than one, and measures 5 inches tall x 3 inches in diameter, and 3.8 inches wide with the handle.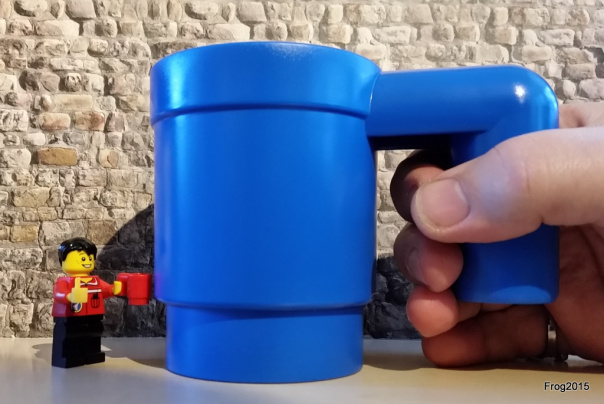 [Image Source: frog101]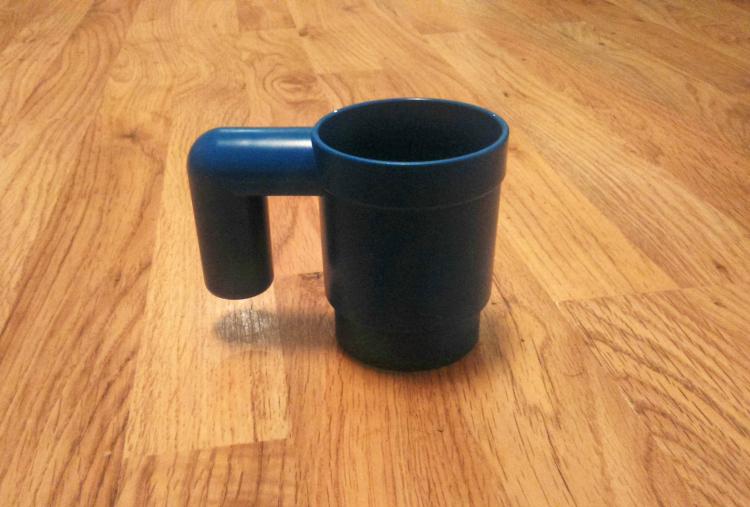 [Image Source: Imgur]
Banana For Scale...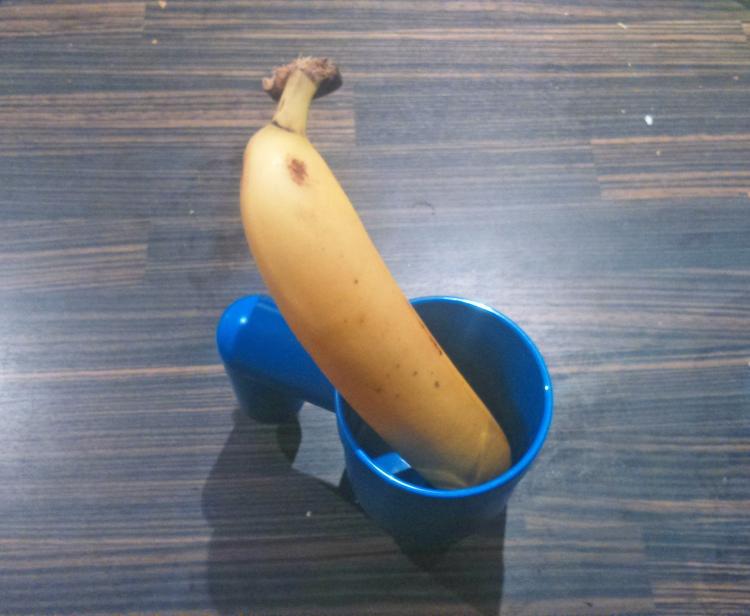 [Image Source: Imgur]