Your Dog Can Be A UPS Canine Courier This Halloween
By Ryan on 09/27/2019 11:23 AM (Updated: 09/27/2019 1:55 PM)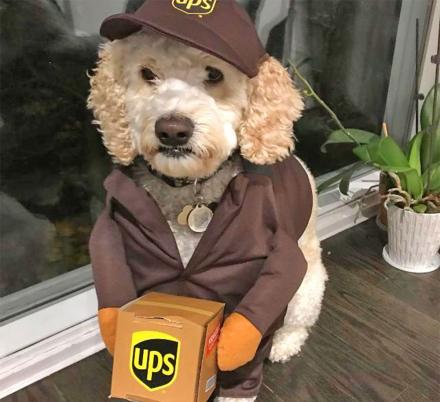 Do you have a dog that freaks out every time the UPS driver delivers a package? Do you think the do that because they wish they could have such a sweet job - delivering everyone's wants and needs right to their front door? Well, with this UPS Pal costume your dog can now become their favorite thing - a UPS delivery person! This costume not only includes the trademark brown uniform, but your dog will also have their very own package to deliver!
The costume has a brown shirt that goes over the dog's front legs and fastens around their neck. There are stuffed arms on the front of the shirt so when the dog is walking it looks like s/he has arms extended out. The arms have Velcro on them to help your canine courier hold on to the package they need to deliver.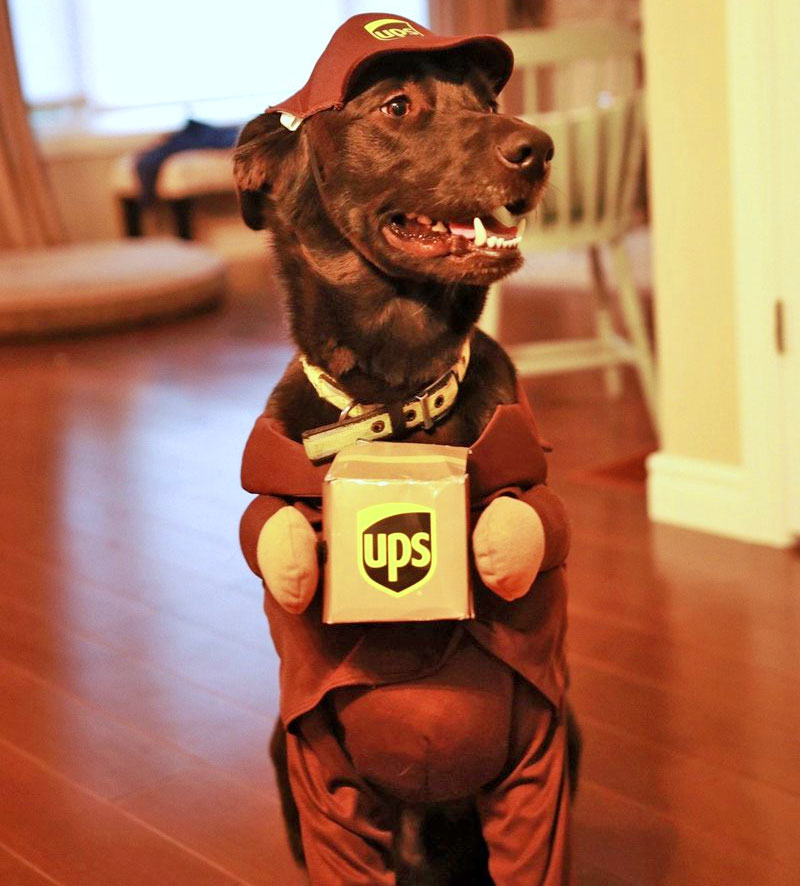 Also included is a brown UPS hat. The hat has an elastic chin strap to make sure Fido doesn't lose this uniform staple.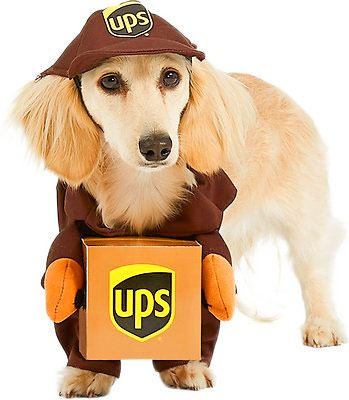 This costume is made of 100% polyester fabric and fiberfill and 100% polyurethane foam.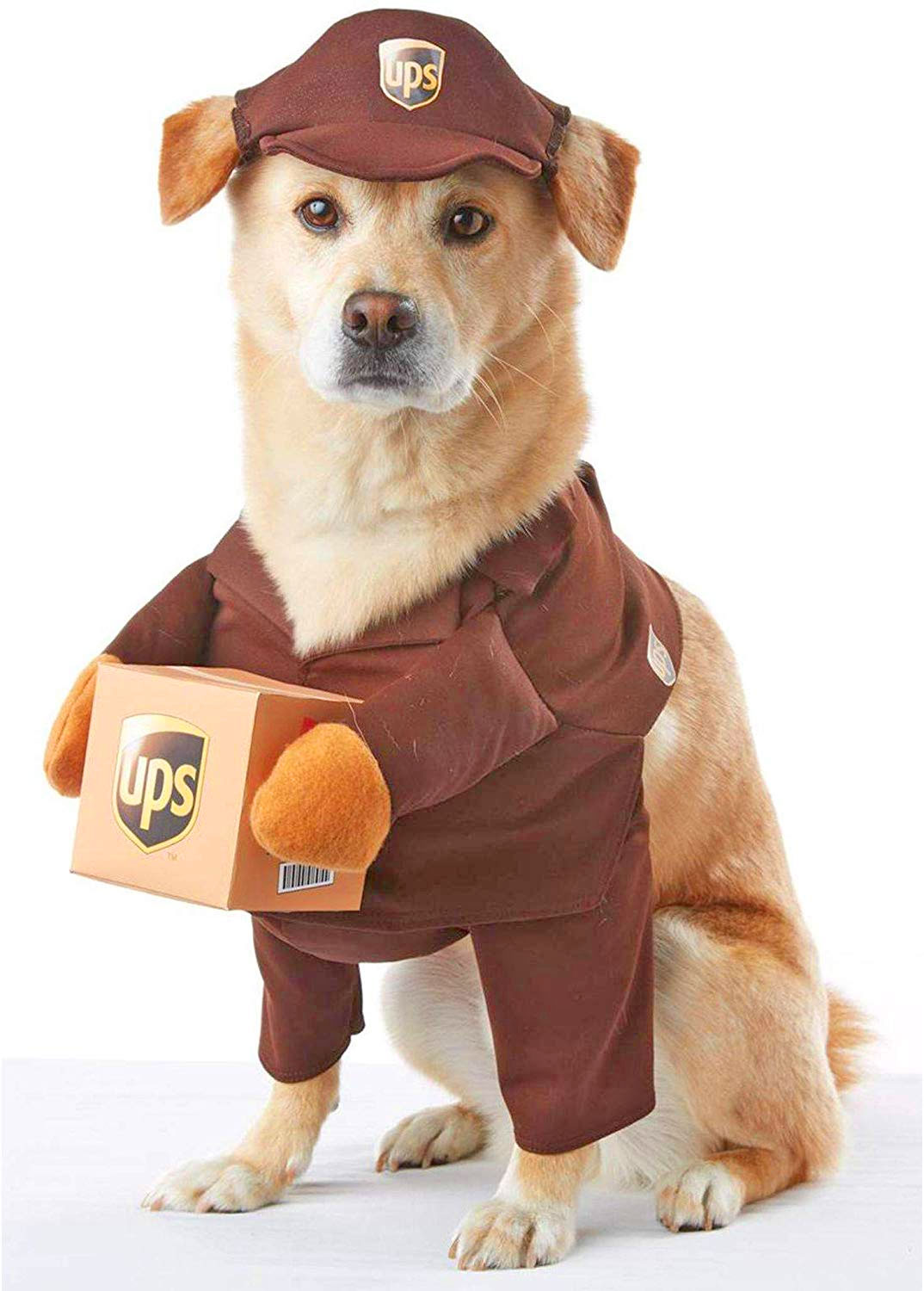 As the dog walks, the package swings back and forth - it's adorable and you can see it in action in the below video!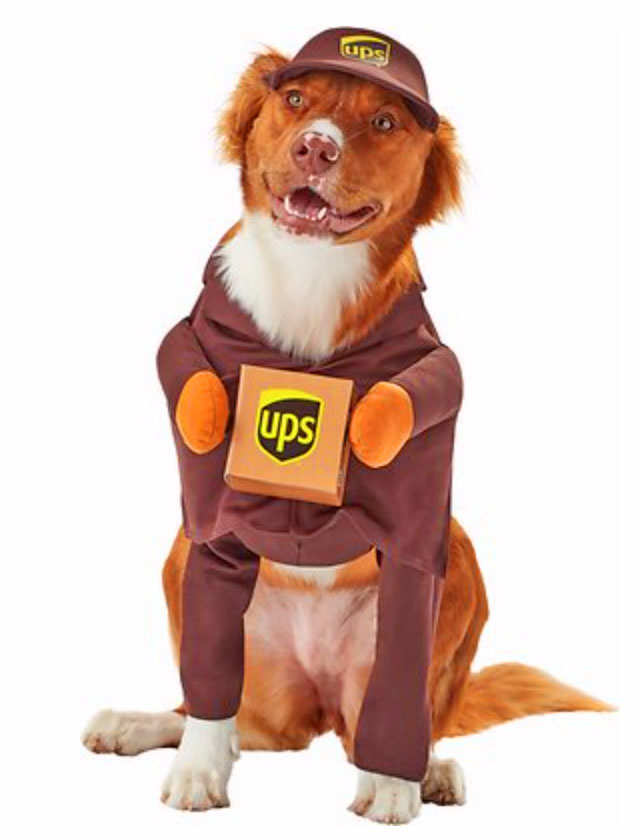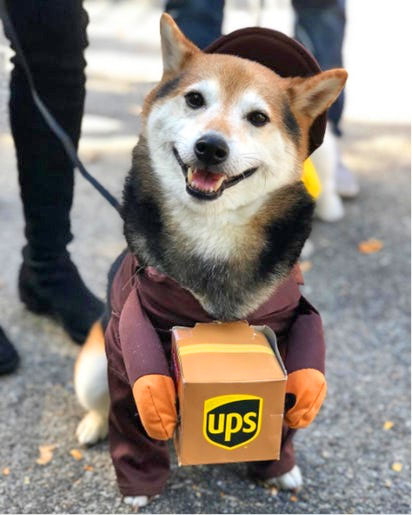 Subscribe To Our YouTube Channel