Santa Toilet Cover And Rug Set With Integrated Tissue Box Holder
Date Published: 12/24/2017 9:40 AM
Buy Now

@Amazon
Find on Ebay

Now you can give your sweets to Santa this year in a different way, just pop open that toilet lid and plop down one of your special treats for Santa to enjoy. The Santa Toilet Cover and Rug Set is a decorative set that you can put on your toilet so that your child's memories of Santa are even creepier than they normally would be.
Not only does Santa creep into your house at night and give your children gifts, but now he's making them pee in his mouth. Things are getting weird.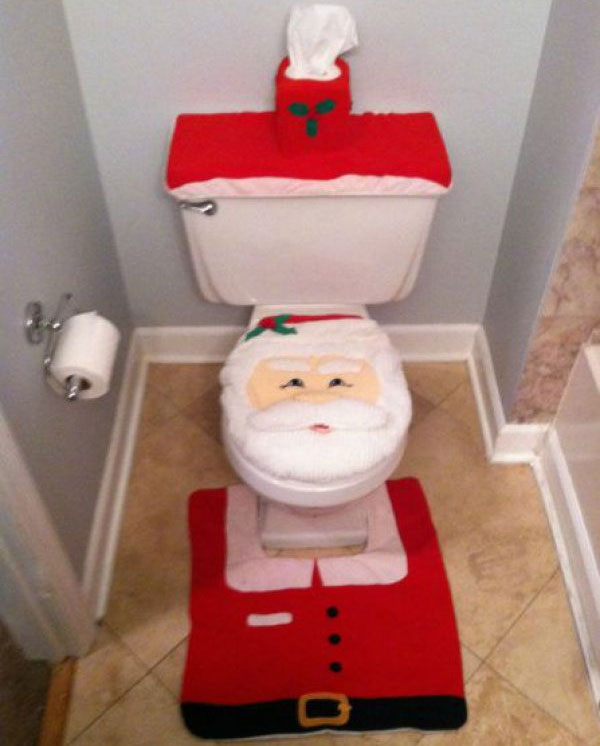 The Santa Toilet Cover and Rug set features a toilet seat cover, a tank cover, plus a floor rug that resembles Santa's coat.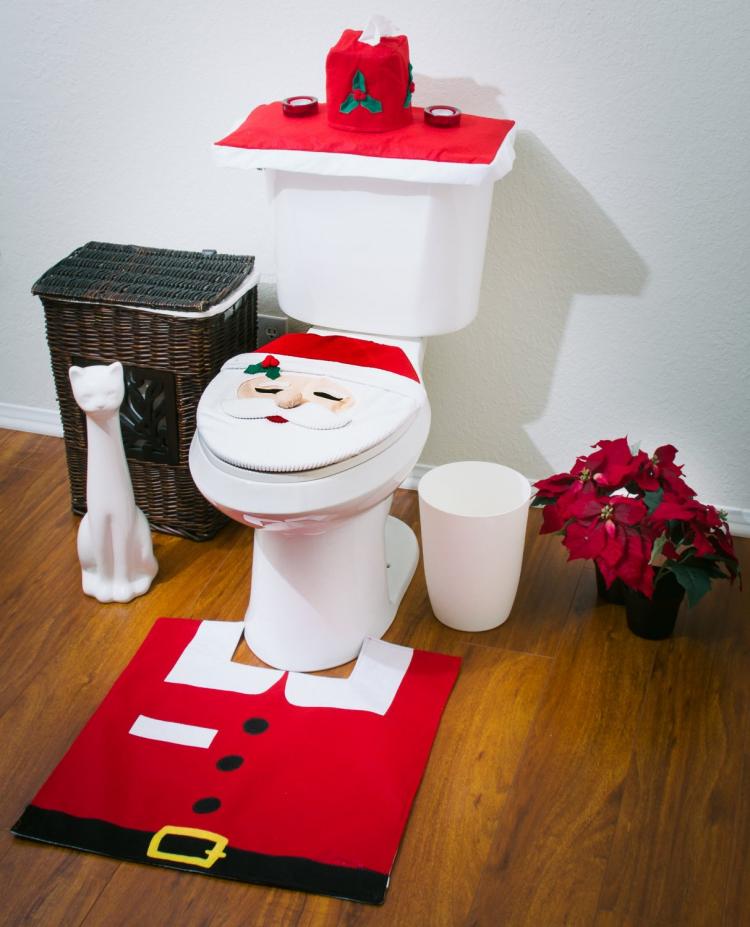 The Santa toilet tank cover even includes a tissue box holder on top of it, and both the tank cover and the toilet seat cover have elastic edges for a snug fit.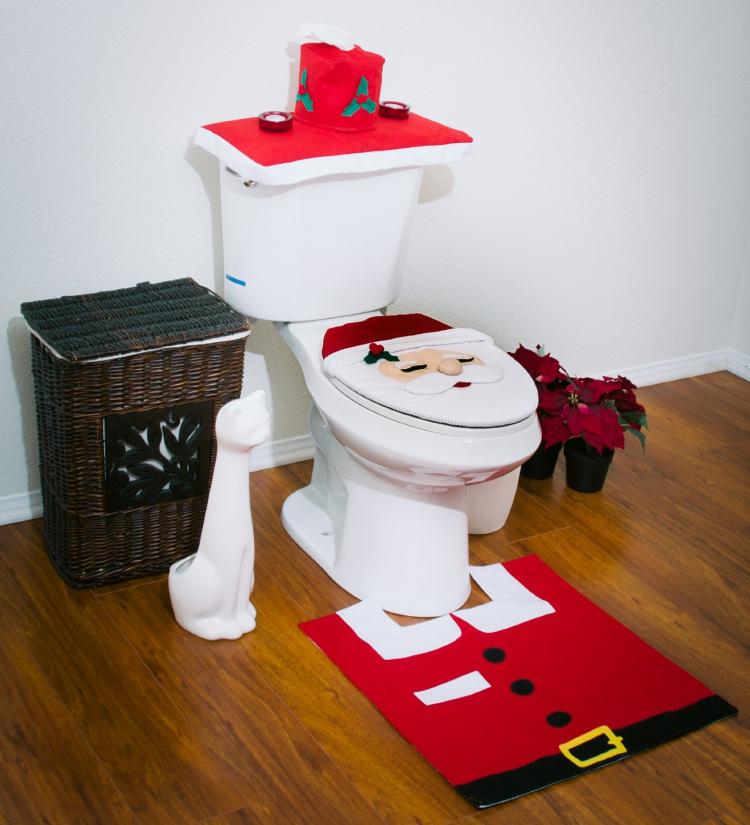 The Santa Toilet Set is made from polyester and is machine wash.