This Incredible UP-Inspired Table Is Made To Look Like Balloons Are Holding Up The Glass Tabletop
By Ryan on 04/22/2022 3:09 PM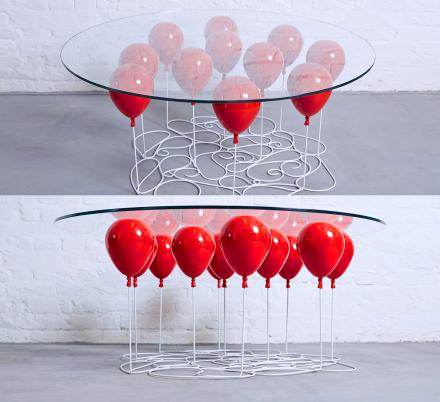 Sure there's coffee tables that look like a retro cassette tape, the Nintendo 64 Logo, and yes a row boat, but if you're looking for something really eye-catching, and dare I say, artsy, this unique coffee table that's made to look like floating balloons might be for you. It's called the UP Balloon Table, and it uses a bunch of balloons on strings that are made to look like they're holding up a glass table-top.

View all versions of the balloon tables here.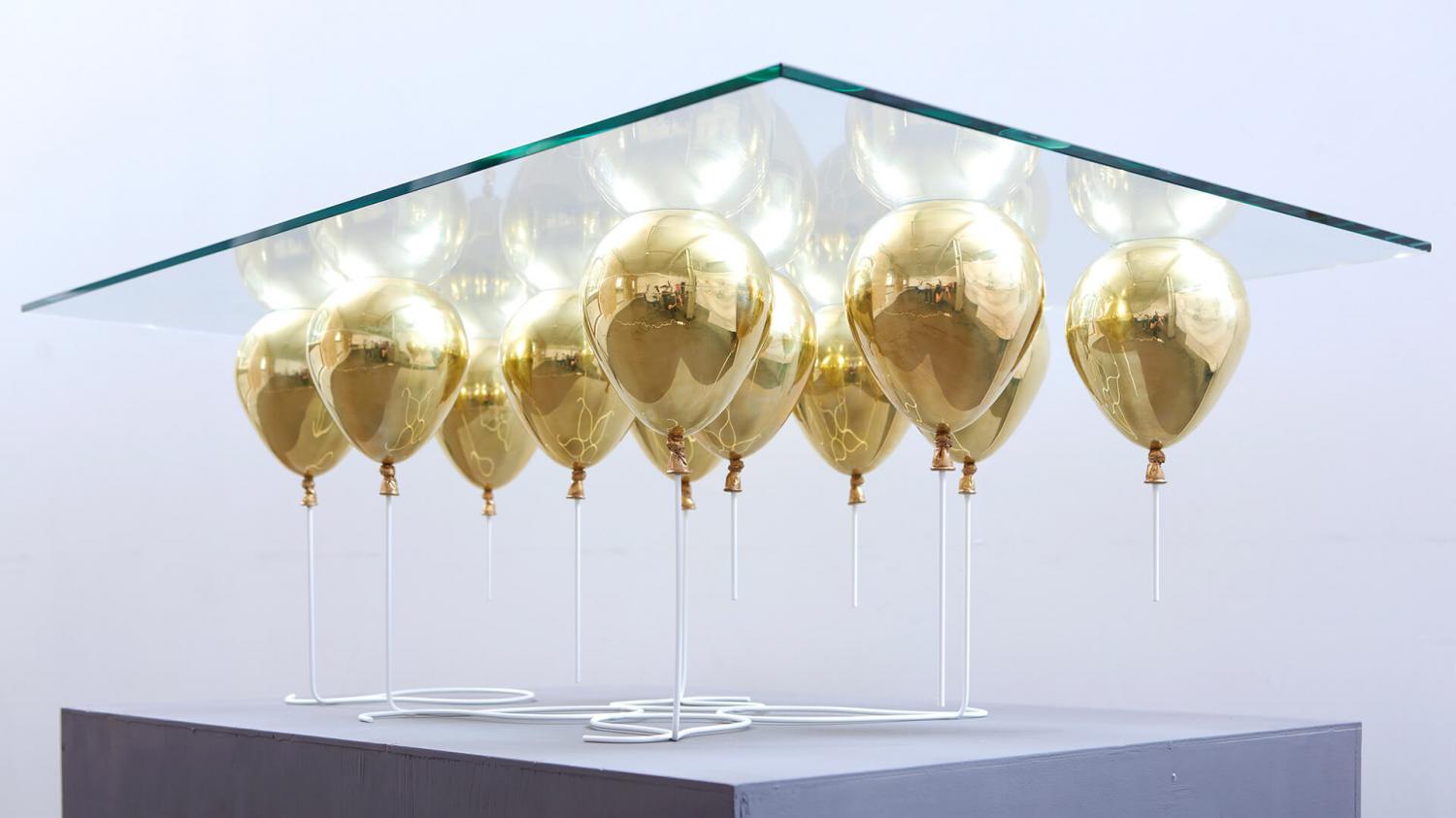 Designed, created, and sold by Duffy London, who also brought you the millipede chair, and the swing conference table that we featured a while back, the unique balloon coffee table puts a playful design on otherwise boring wooden coffee tables that you see far too often in most homes.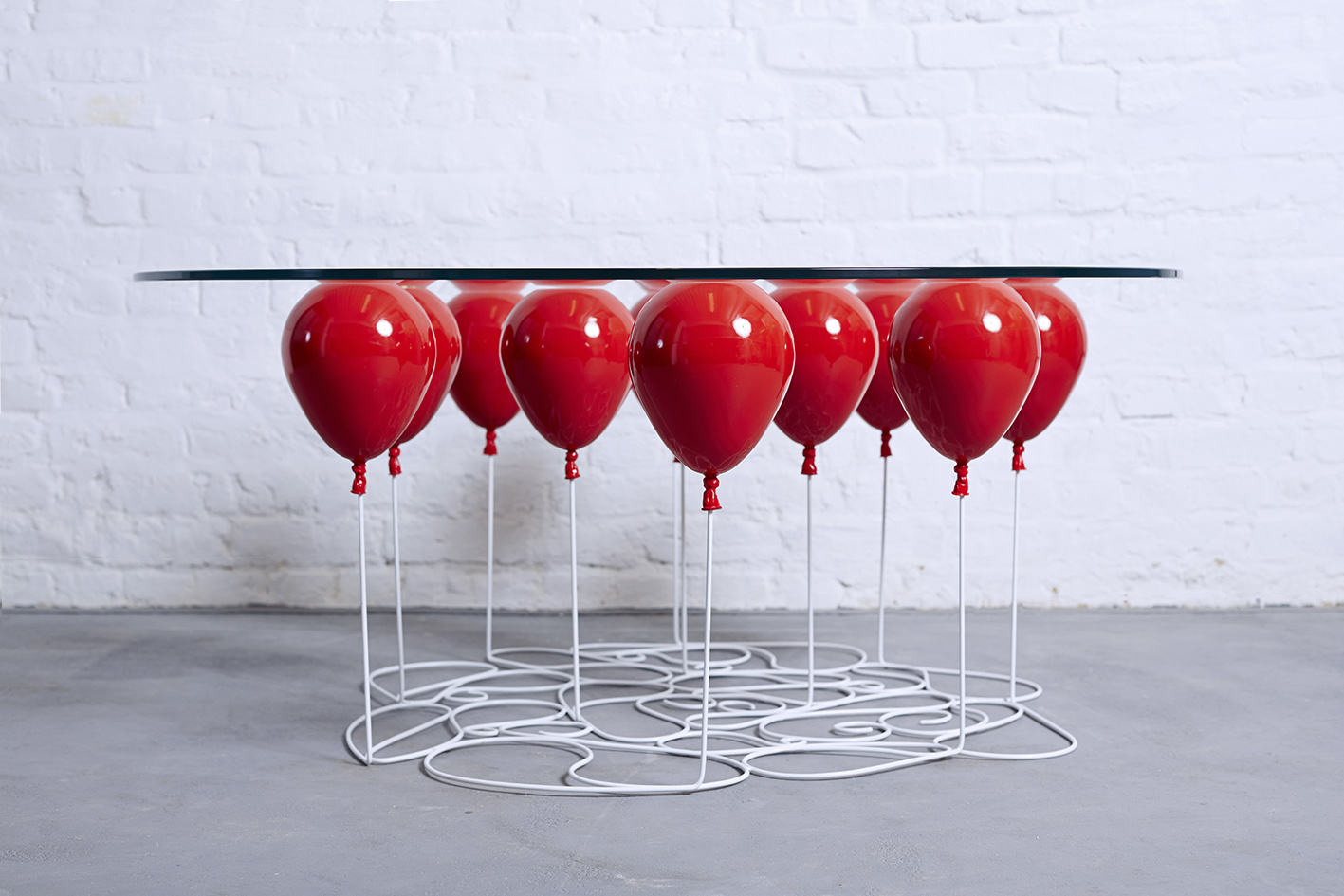 It makes for a perfect table for a formal living room, hotel lobby, art studio, place of business, and more. Plus, it's sure to be an instant conversation piece for anyone who sees it.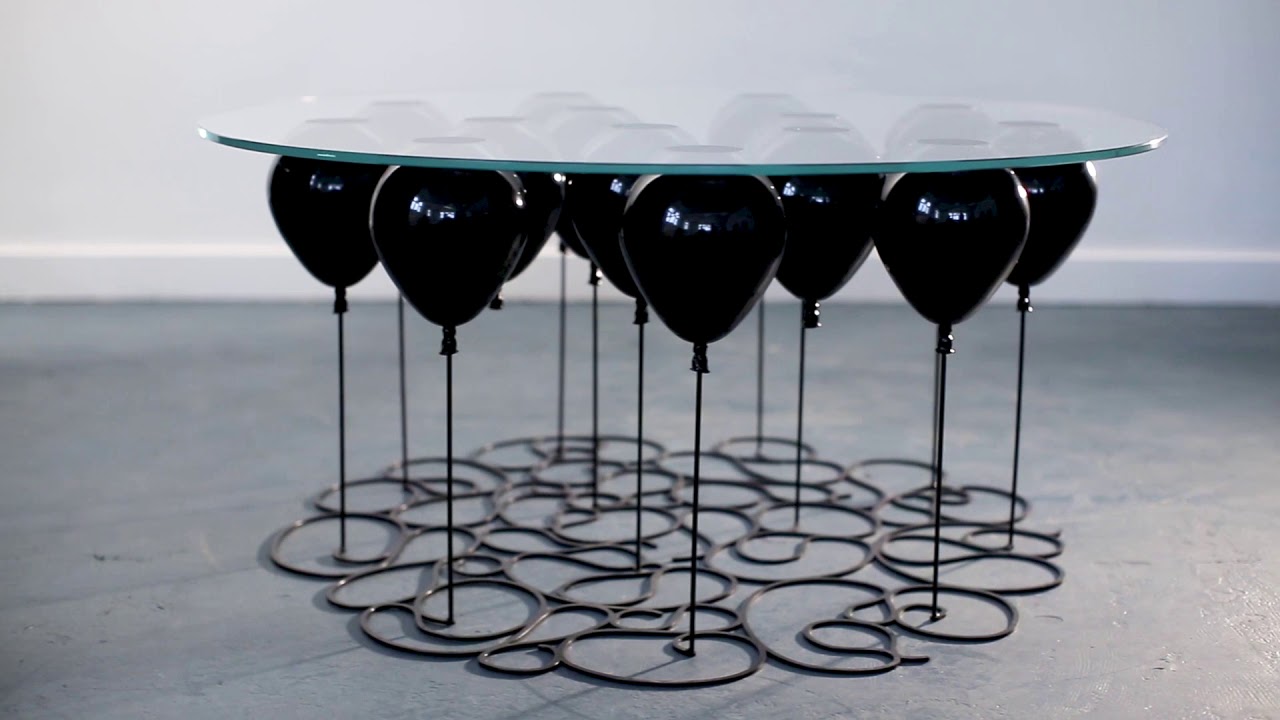 "Growing old is compulsory, growing up is optional" -BOB MONKHOUSE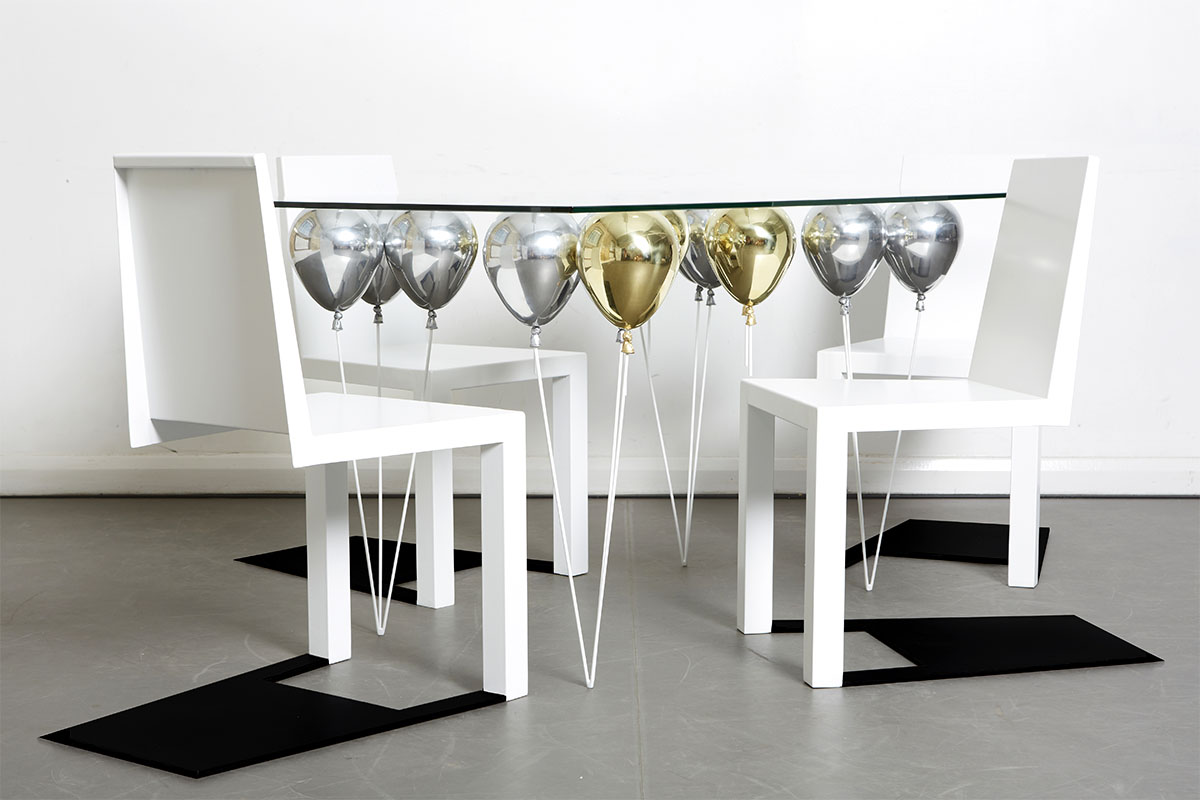 The UP Balloon coffee table uses 5 strings that come down from a few of the balloons to keep the table up as they act like legs for the table. Meanwhile the rest of the balloons have a much shorter string attached to them that don't reach the ground.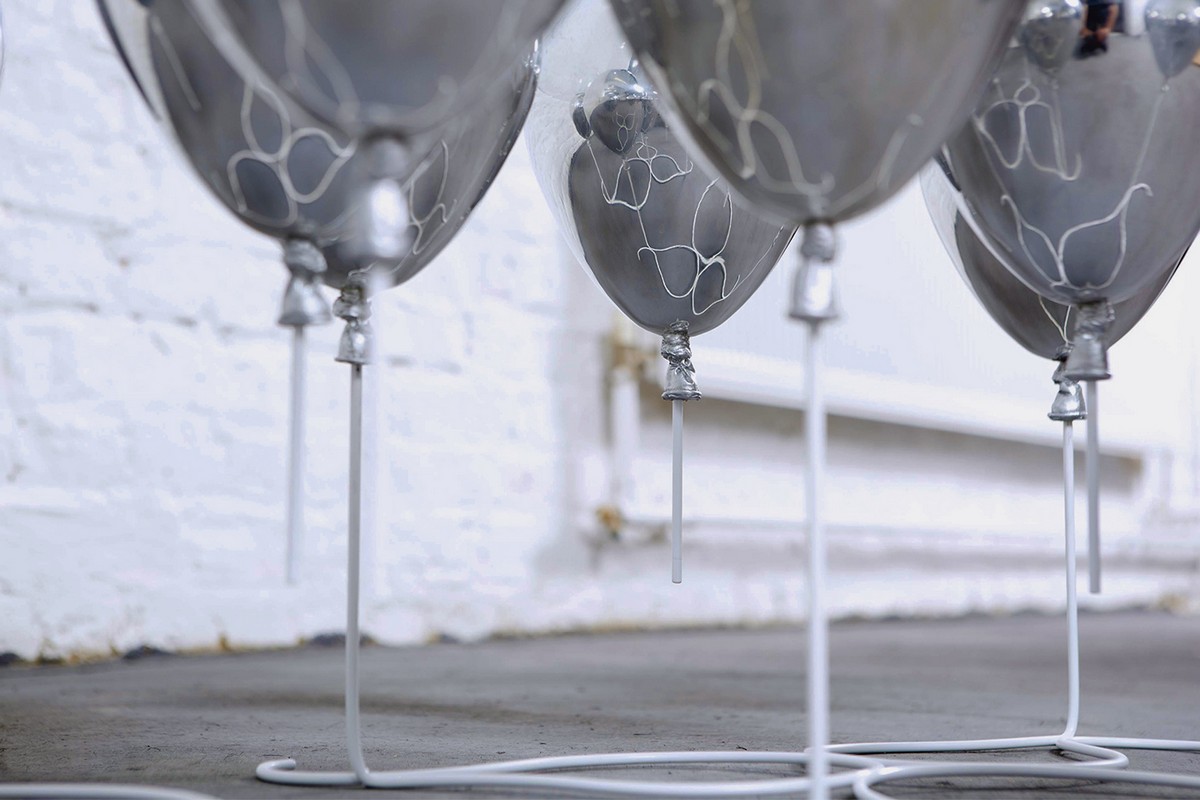 The unique balloon coffee table features a square piece of glass that sits atop the balloons, though there's also a round version that you can get as well.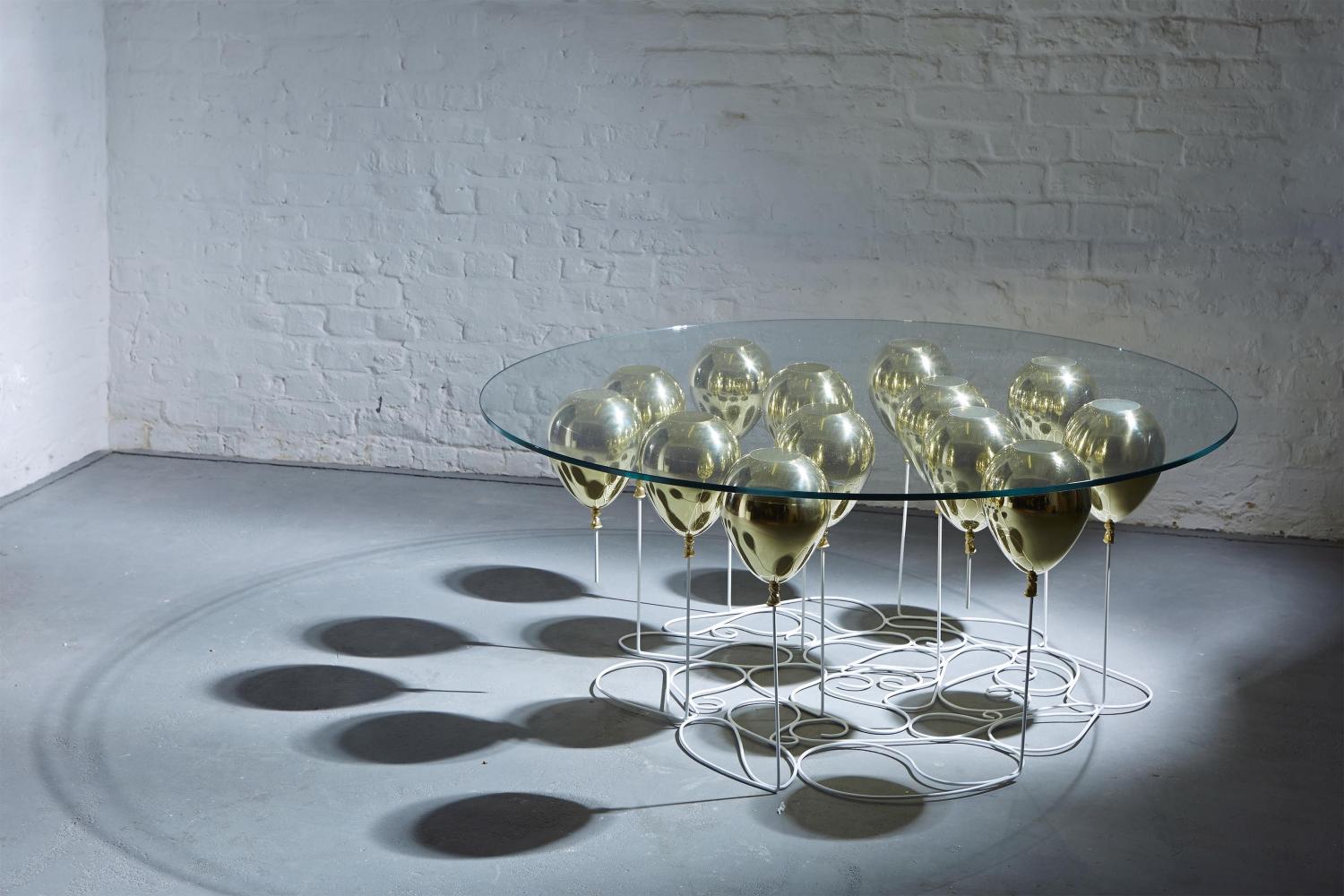 The UP Balloon Table is a playful trompe l'oeil, the gold and silver balloons impress the illusion of a levitating glass table top. This piece captures the imagination and celebrates nostalgic creativity.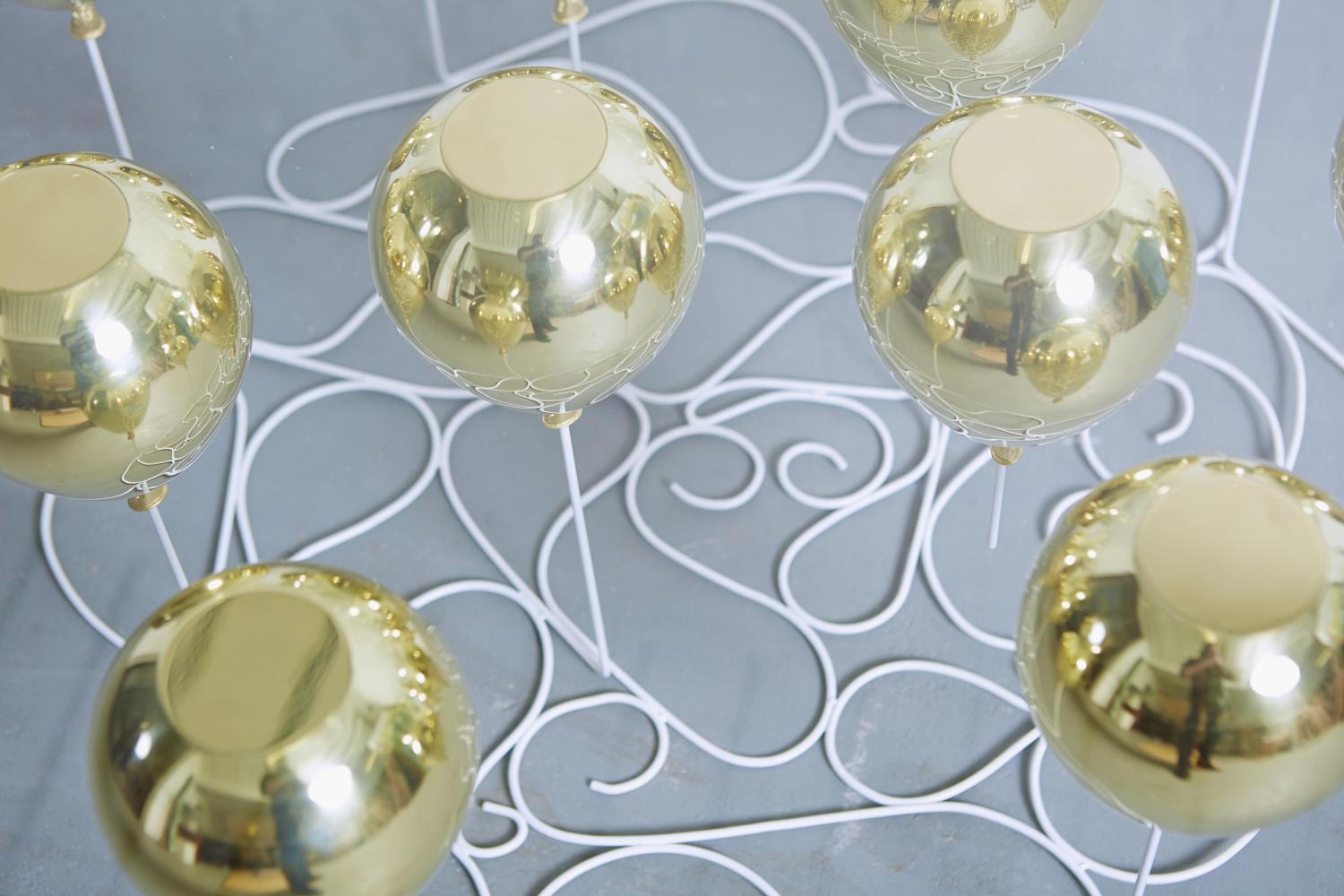 Made from toughened glass, metal resin composite, along with toughened steel rods. hidden inside the strings of the balloons, the UP Balloon coffee table is completely made to order, so expect around 8-12 weeks for delivery of the table.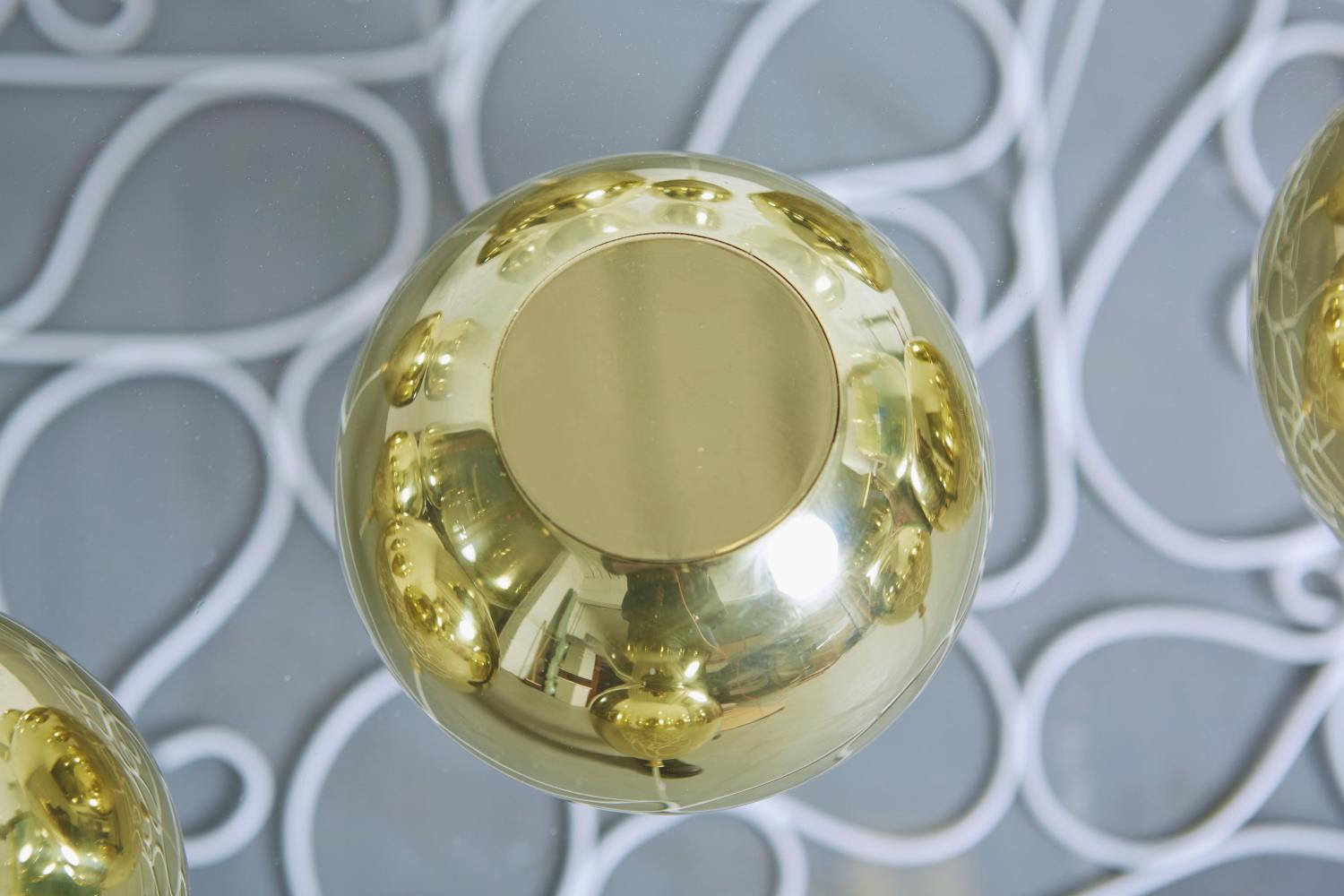 In total the table measures 47.2 inches long x 31.5 inches wide x 15.7 inches tall. You can also choose between an array of color options for the balloons, including gold, silver, a mixture of gold and silver, and bronze.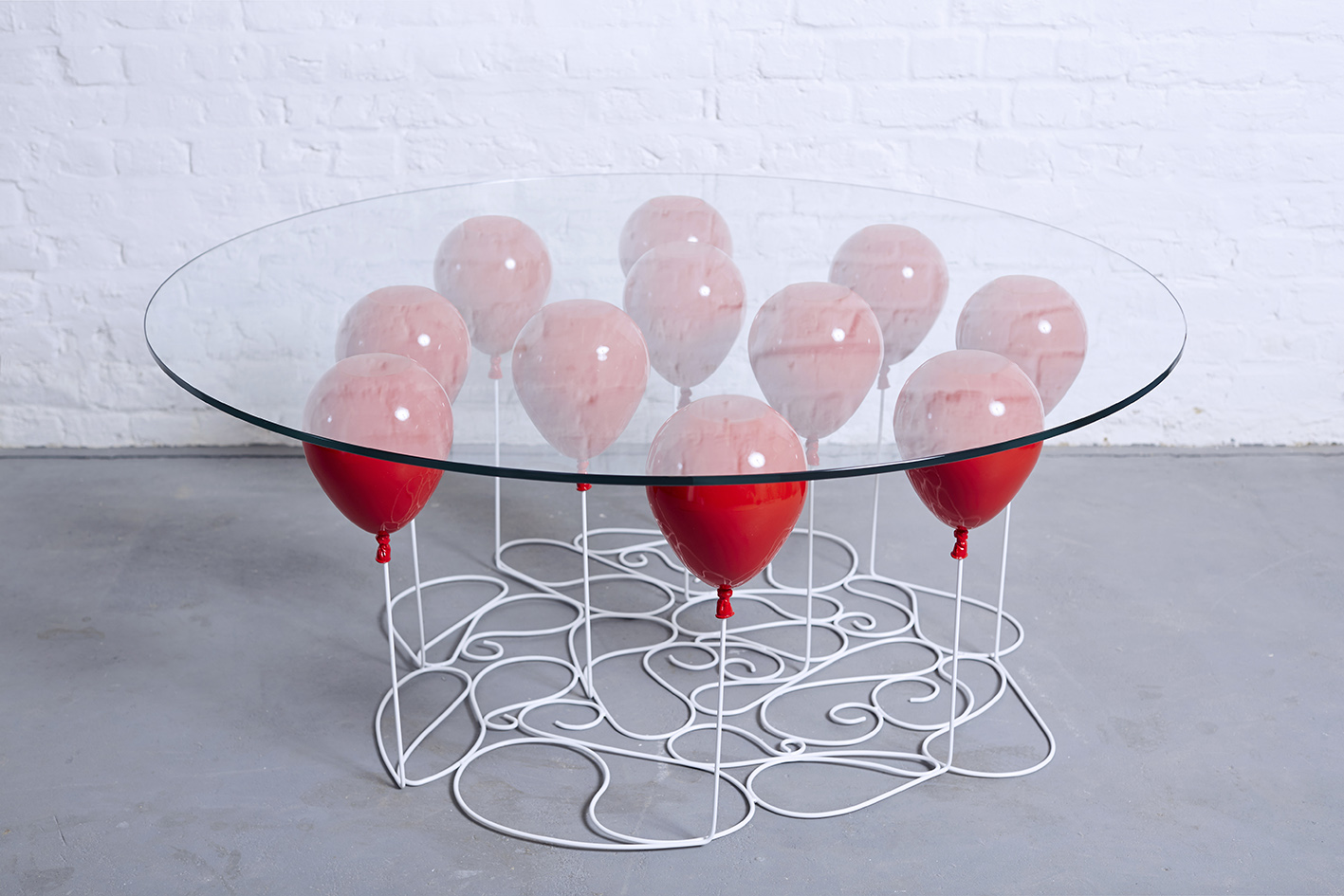 "This uplifting design was imagined by Christopher Duffy, with the concept of levitation and buoyancy."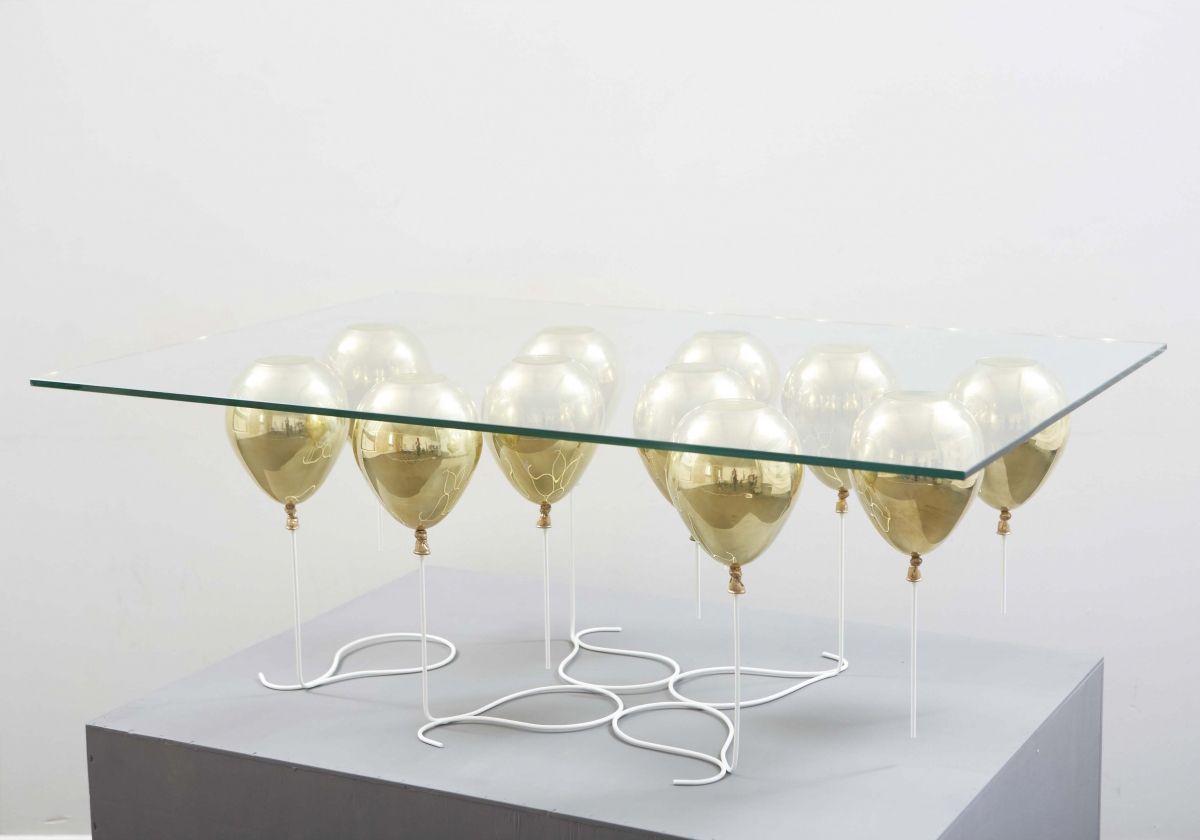 Duffy London offers a few different versions of the balloon table, including a dining table that's taller and comes in two different sizes, a black balloon version of the coffee table, both a rectangle and circular version of the coffee table, along with smaller side tables that have 3 balloons per table.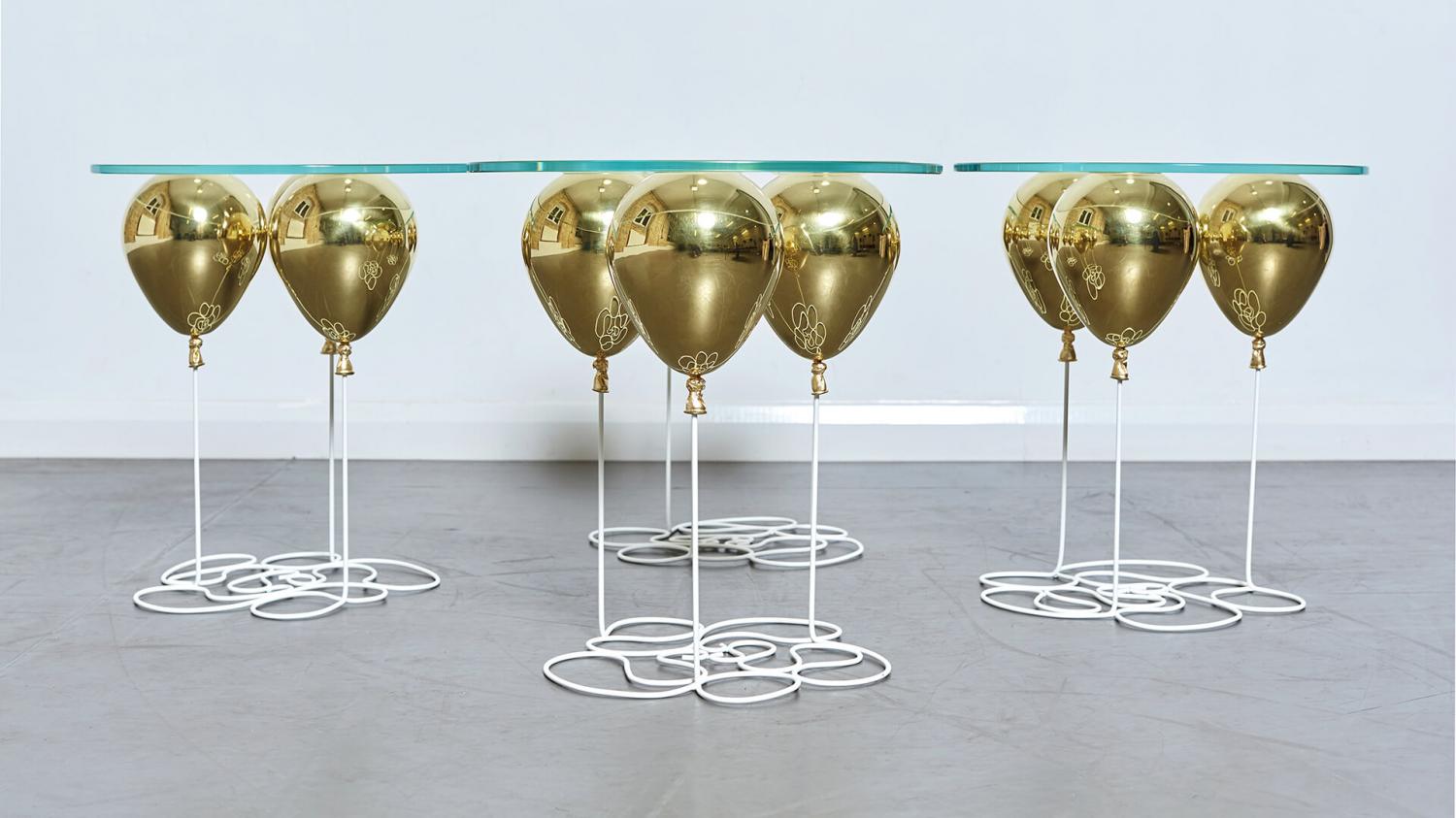 You can check out all of their unique balloon table designs here.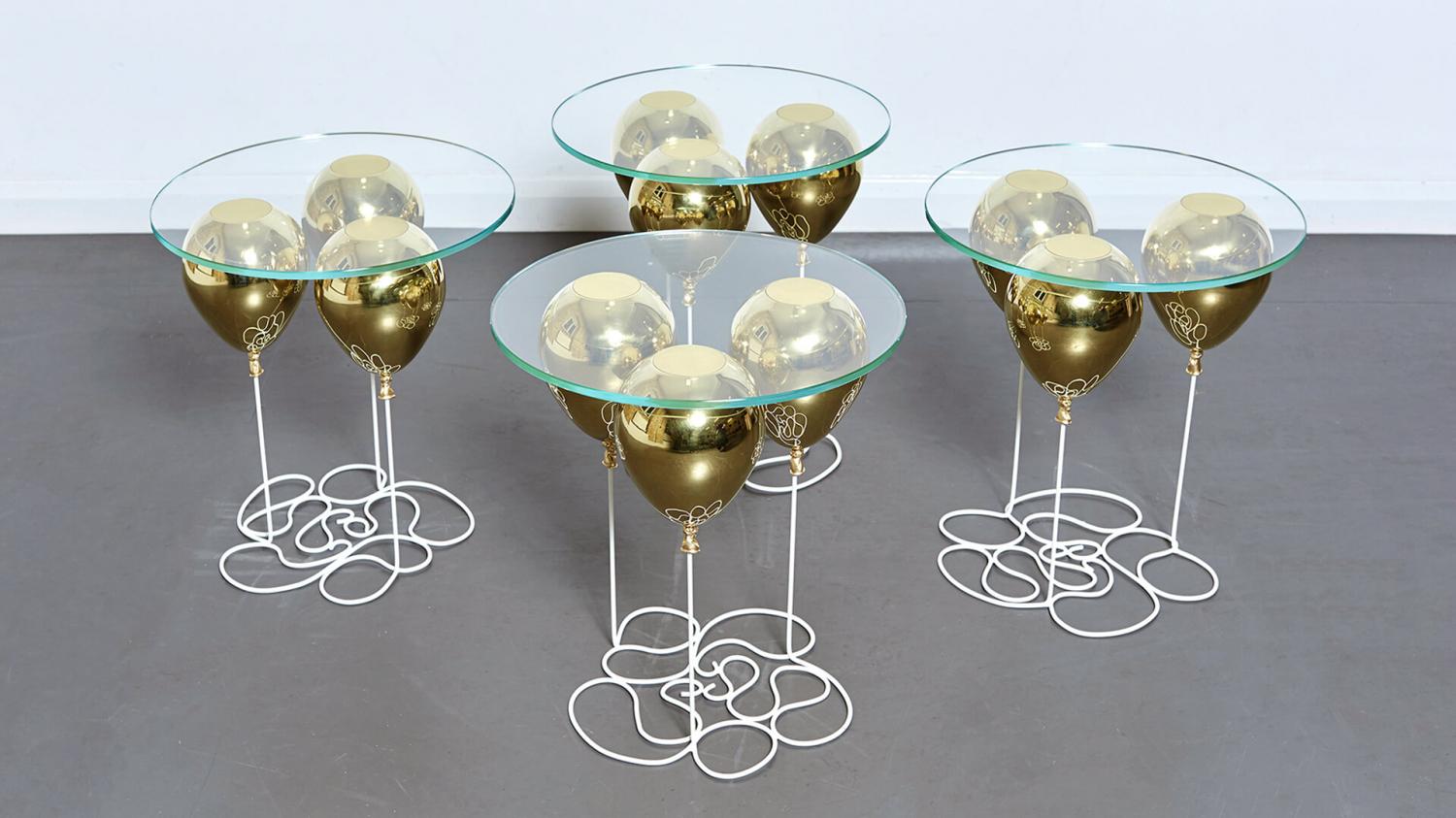 You can snag one of these balloon tables from their website for around $2,100 for a side table, or around $11,300 for a coffee table!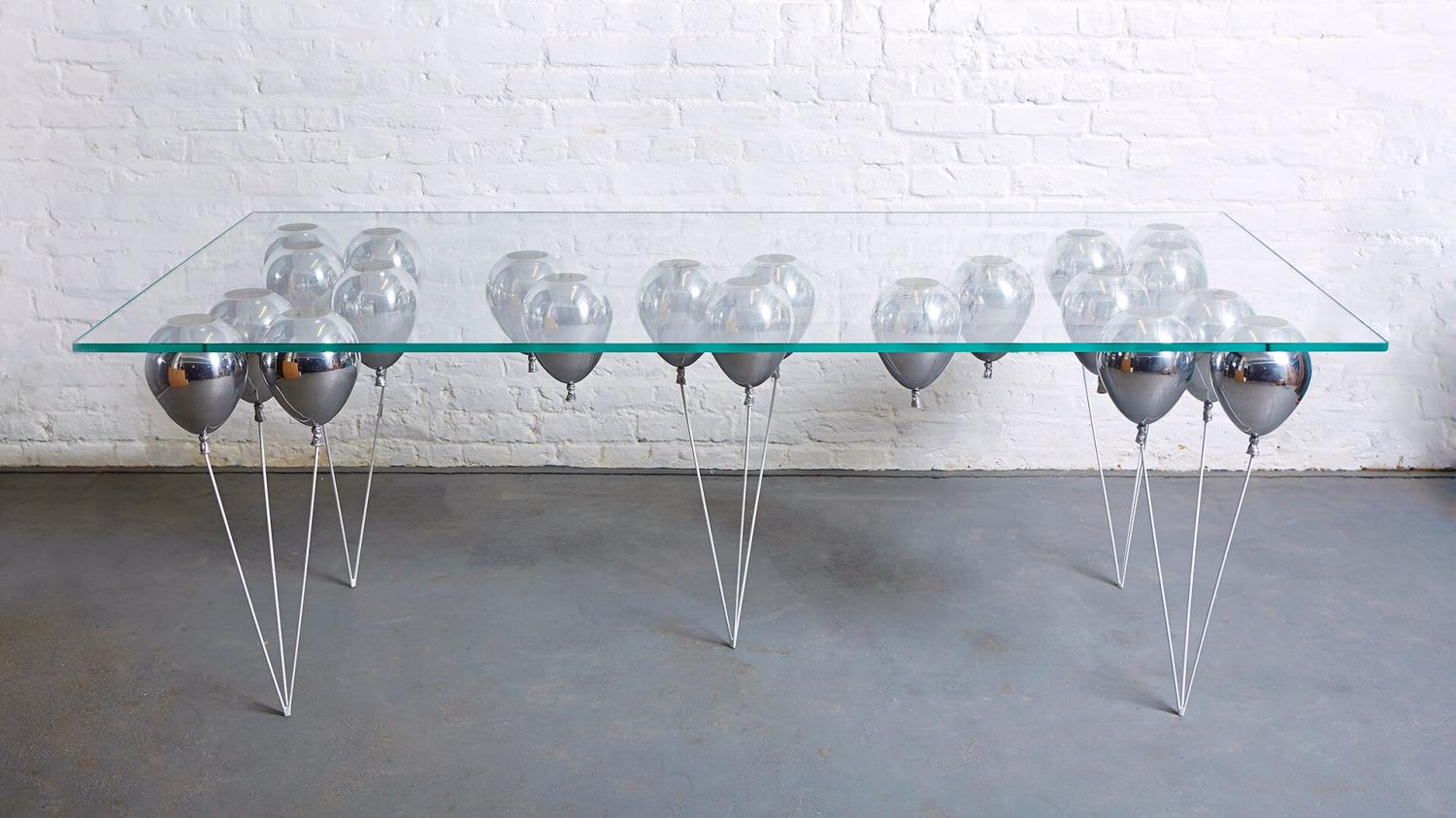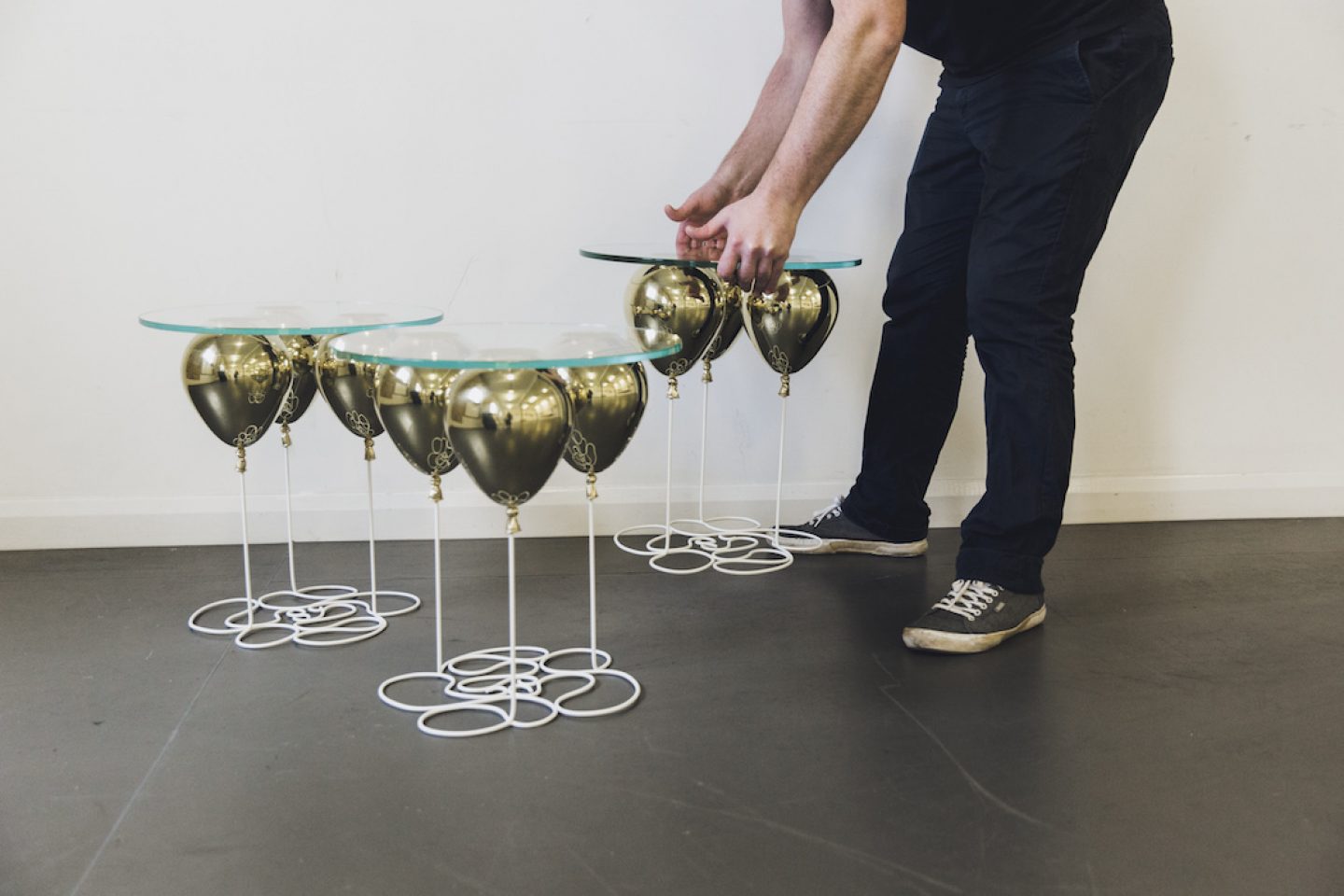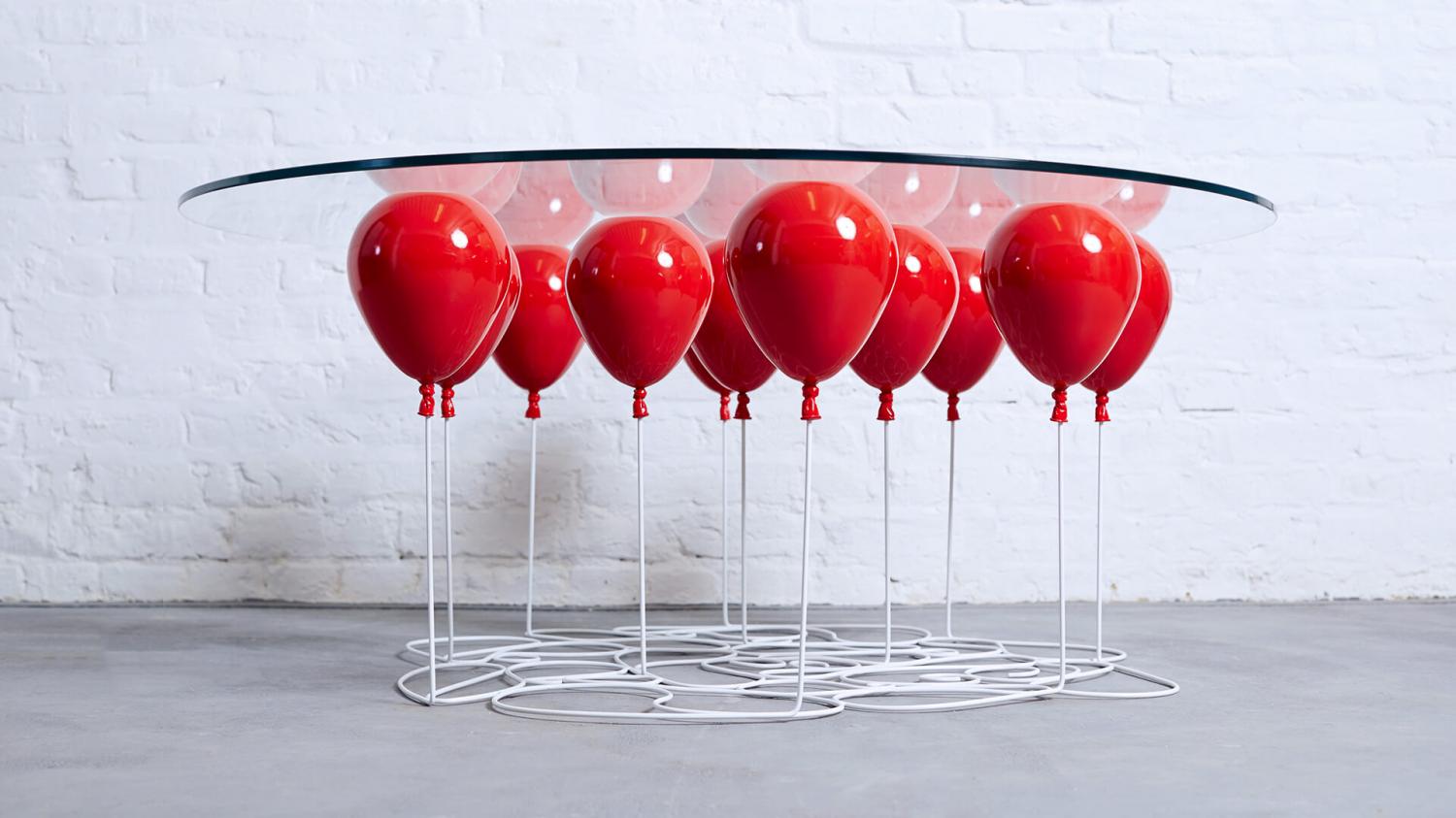 Check out the UP floating balloons coffee table in action via the video below.
Subscribe To Our YouTube Channel