This Outdoor Cat Tent With Tunnel Lets You Kitties Safely Play Outside
By Ryan on 06/13/2022 11:02 AM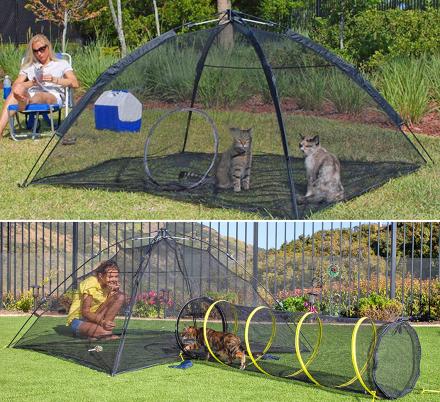 One of the worst things about having an indoor cat is the sad feeling that you're limiting them from being able to enjoy the outdoors – their natural and original habitat (before the thousands of years of human domestication, of course). If only there was some kind of mesh outdoor space in which you could keep your cat outside, without letting them run the length of the entire neighborhood… And guess what? There is!

Versions: With Tunnel | No Tunnel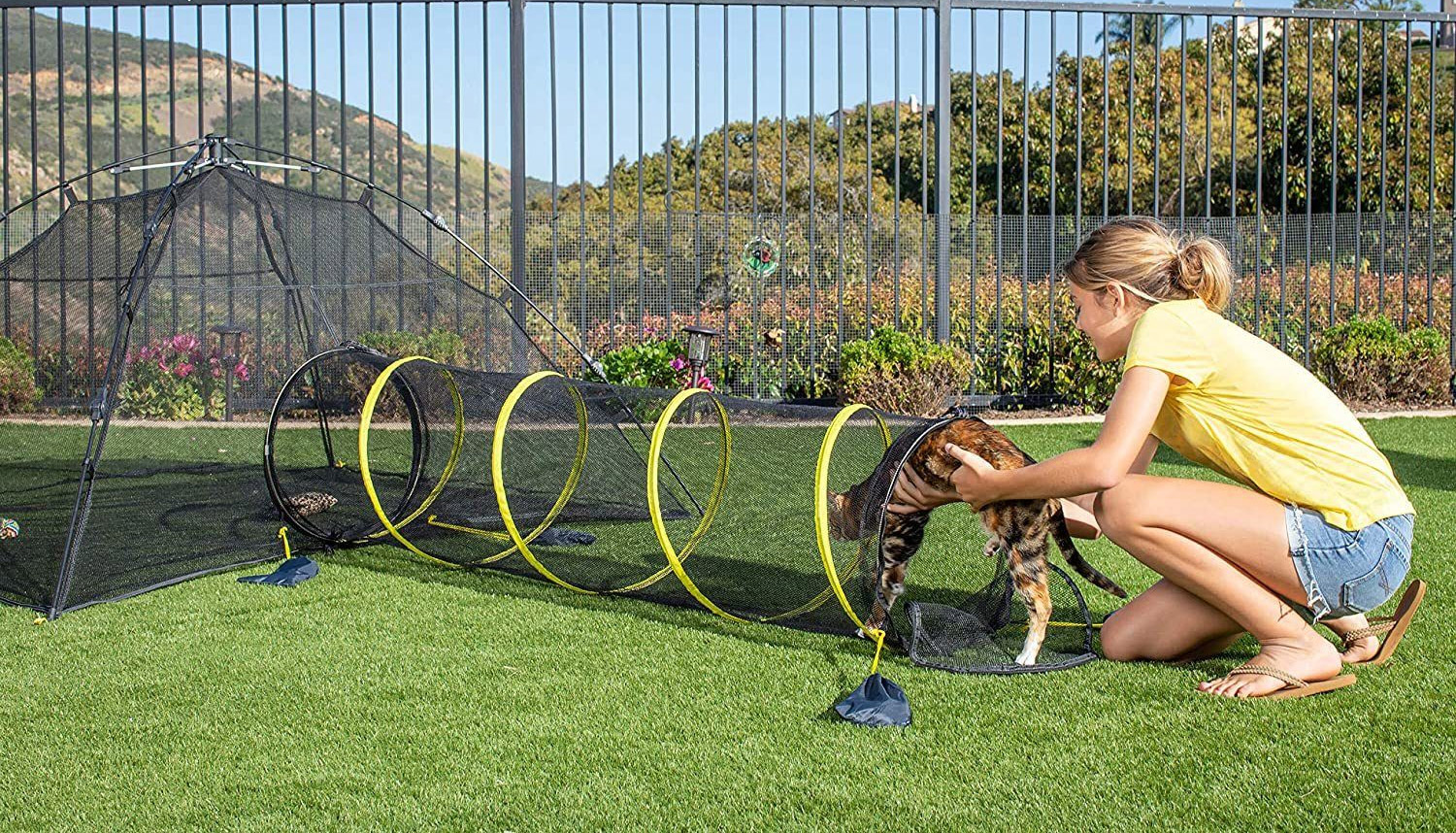 This outdoor cat tent offers your feline the same fun in the sun you get to experience, without risking them being hit by a car or eaten by a coyote! House cat summer, baby! There's even a version with a tunnel that allows your cat to have even more fun outdoors! You can even connect the tunnel to your house so you cat can come and go as they please!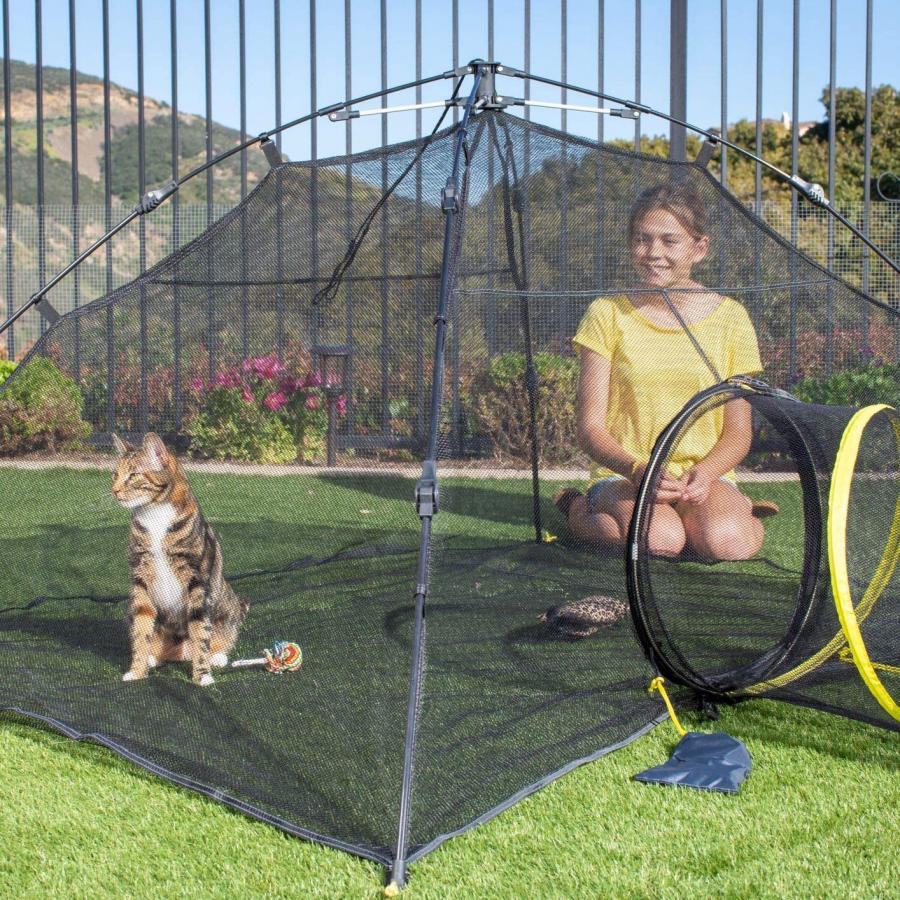 The happy habitat outdoor cat tent is a high-quality, see-through mesh tent for animals, and any cat, rabbit, ferrets, guinea pigs, mice, rats, or other small animals will love to lay around in the warm sun all summer, as you pop up next to them on a blanket or folding chair. The small animal tent also features a circular zipped entrance door, which makes it easy to let your cat or other animals in and out when it's time. The outdoor cat tent features 2 tent pegs to let you stake the tent down to keep it from blowing away in the wind, and 4 rods for pitching the tent. The cat tent itself measures 74 inches by 63 inches by 36 inches, and weighs only 4 pounds, offering a total of 30 square feet of internal space.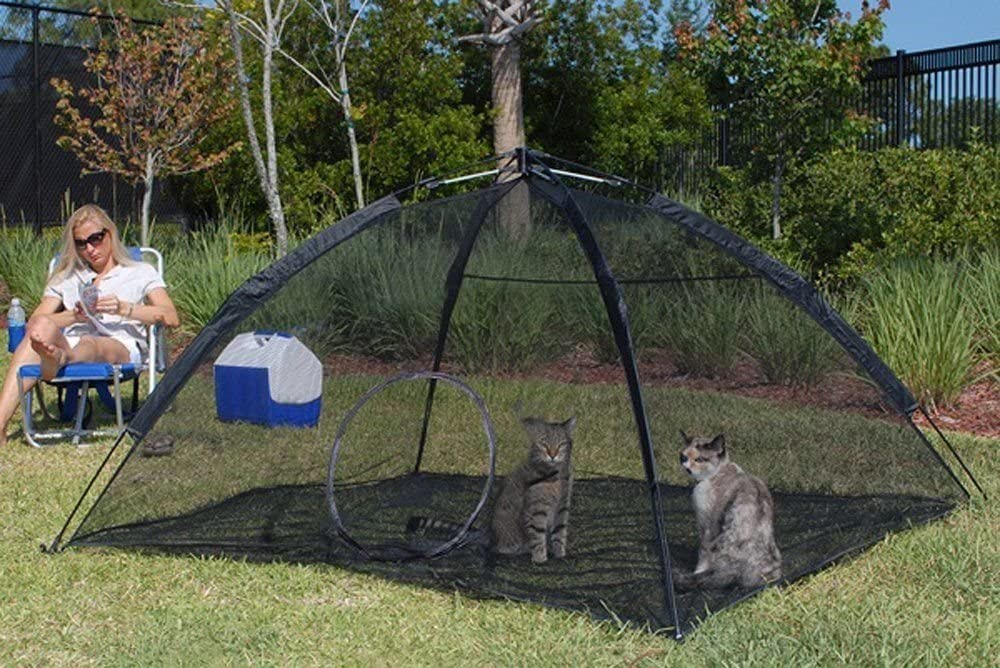 Not only great for cats, the cat tent can also be used with other little critters such as bunnies, guinea pigs, hamsters, and even dogs. Just throw in some snacks into the tent any any little critter will love lounging outdoors munching treats while the wind blows through their little fur.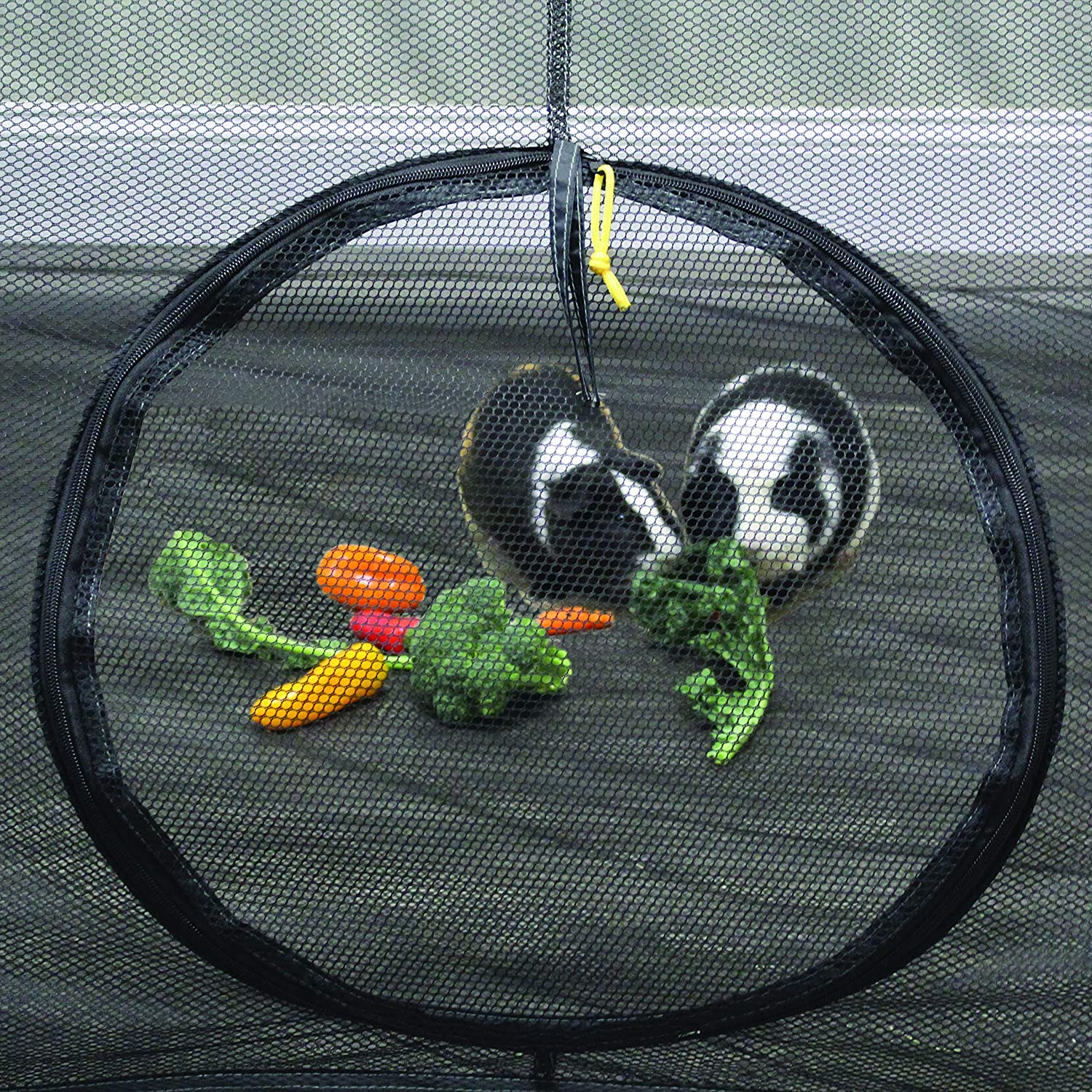 The cat tent is super lightweight, portable, and fur-friendly, with an easy animal tent setup process and bag that both make it simple to put up, take down, and store when not in use.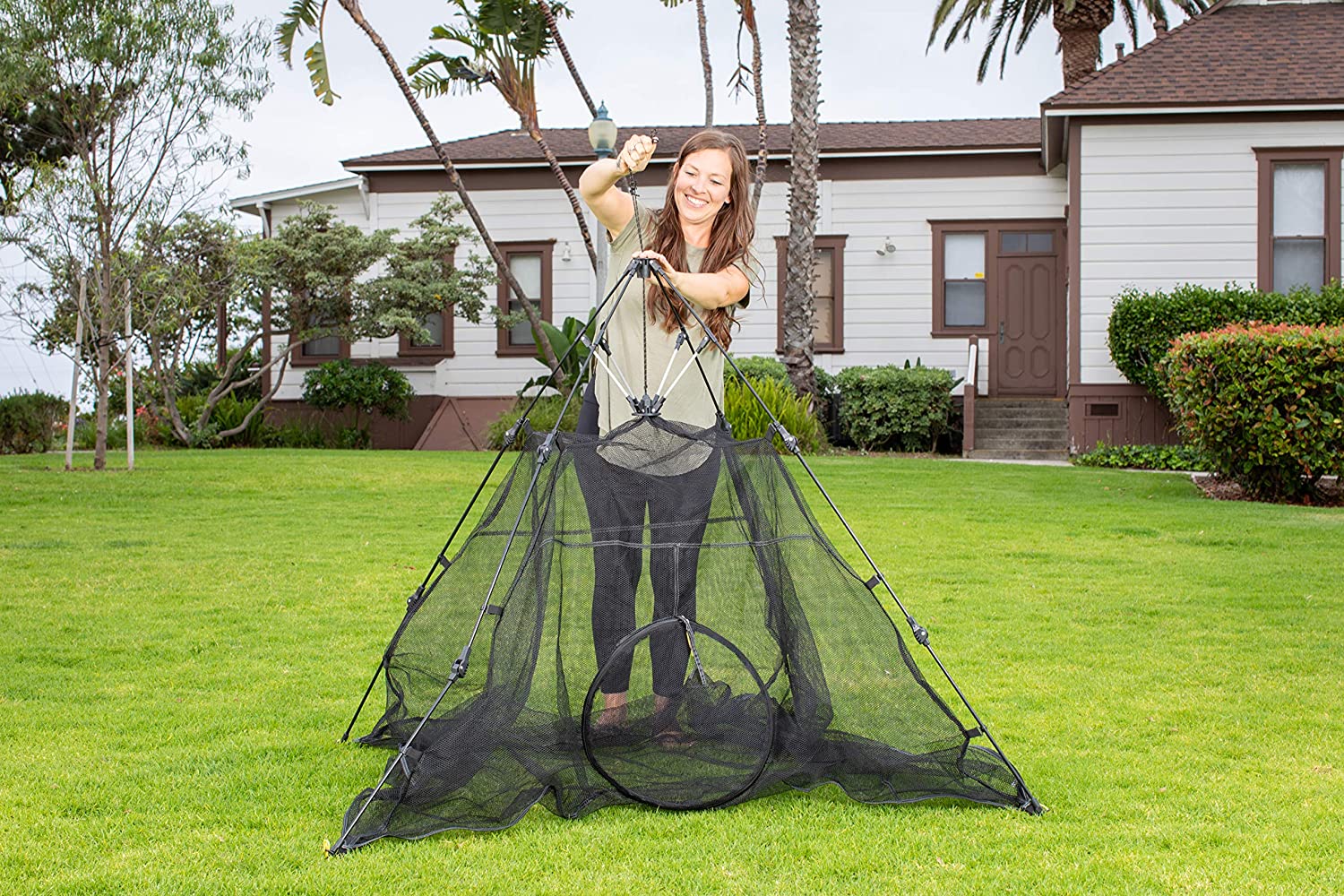 If you're feeling like a super pet owner, you can also buy the fun run cat tunnel, which measures 62 inches by 17 inches, and is a simple mesh tube for your animals to play in. Alternatively, you can also bundle both items to create the ultimate kitty compound playhouse!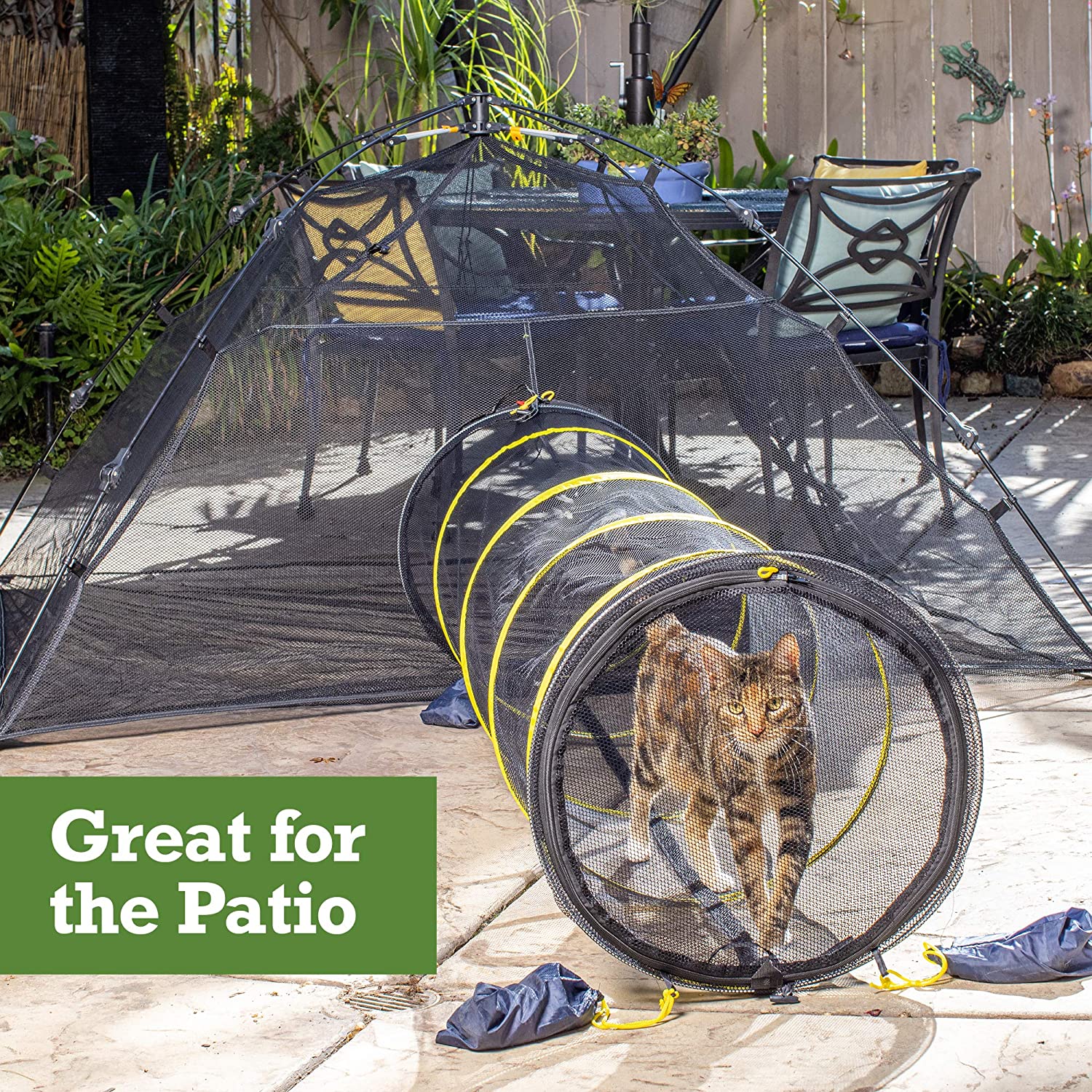 This cat tent would also probably work for a chicken, so you don't have to leave them in the chicken stroller all day.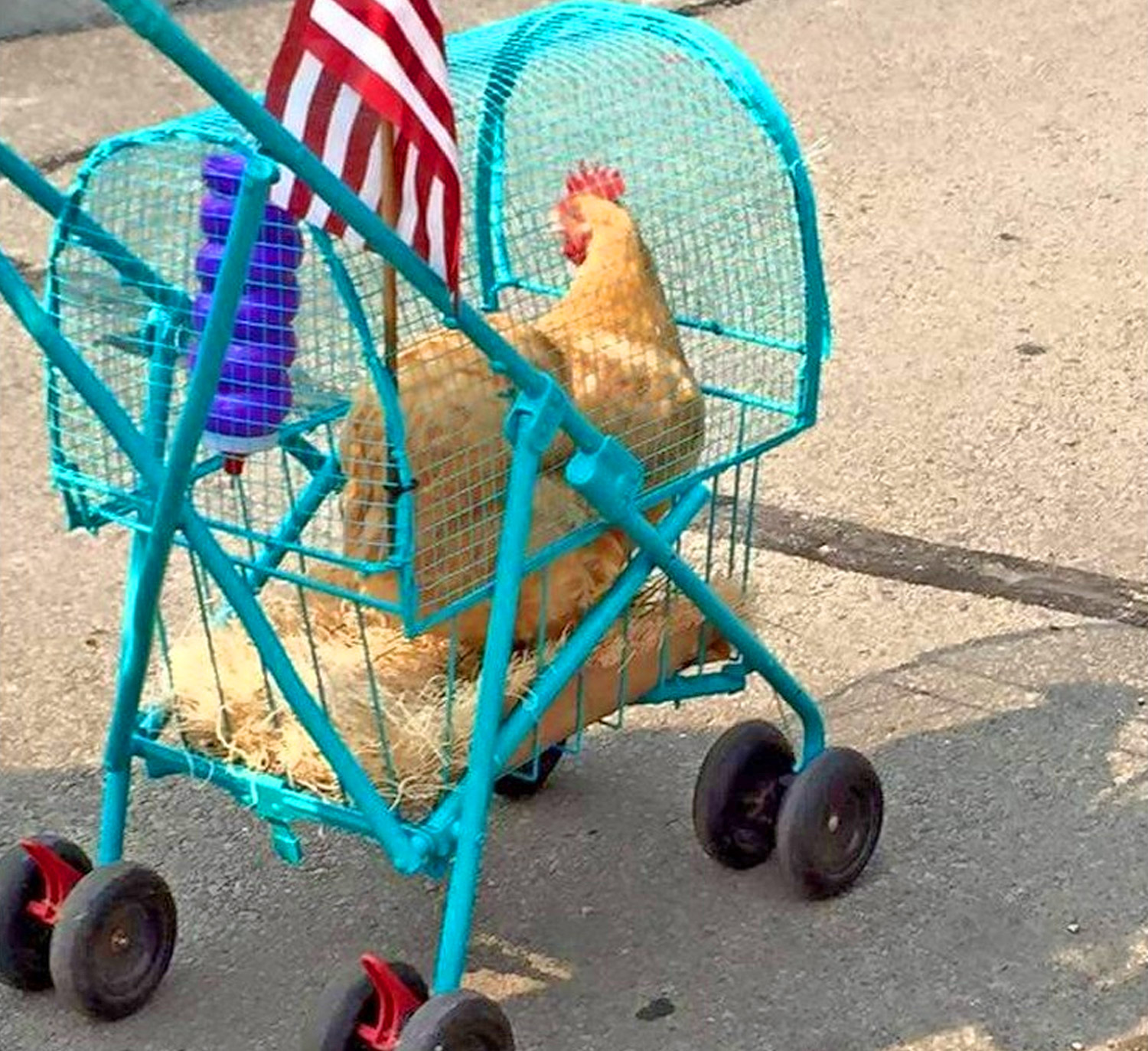 If you'd prefer to hang outside with your cat, you may be able to get away with this screened-in outdoor porch instead – just be sure that you keep the front tent zipper doors closed and sealed so your animal can't escape!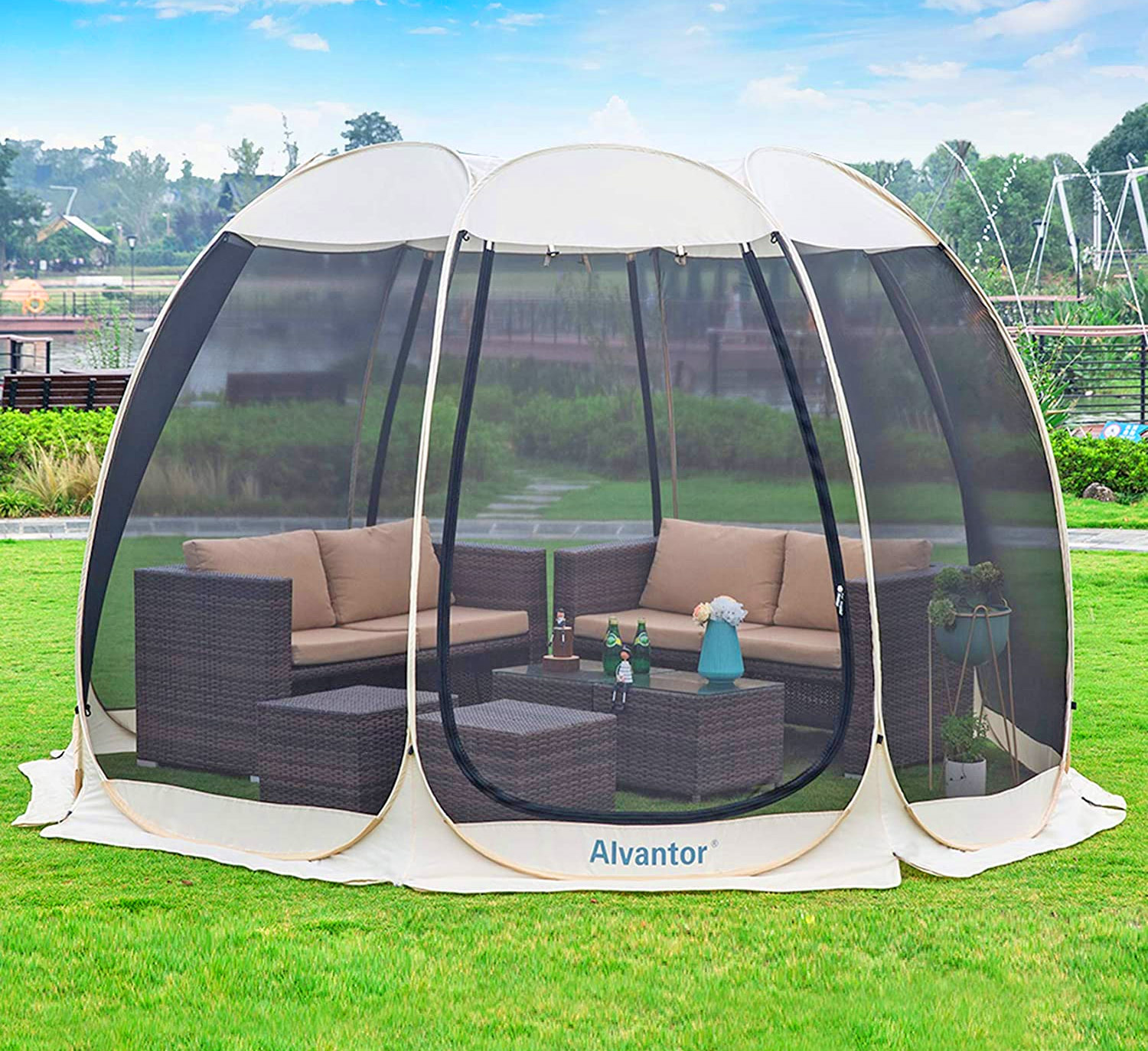 One customer loved the outdoor cat tent so much, they went on to say it is "the most important thing ever made." In a 5-star review with rave reviews, one buyer wrote, "This product is the pinnacle of human ingenuity. The young cat overlords can sit in the backyard sun and enjoy the wind in their fur with no risk at all from things that might hurt them or let them get lost. A dog could probably chew through the mesh if it really tried but the kittens accept that it is impenetrable and haven't tried."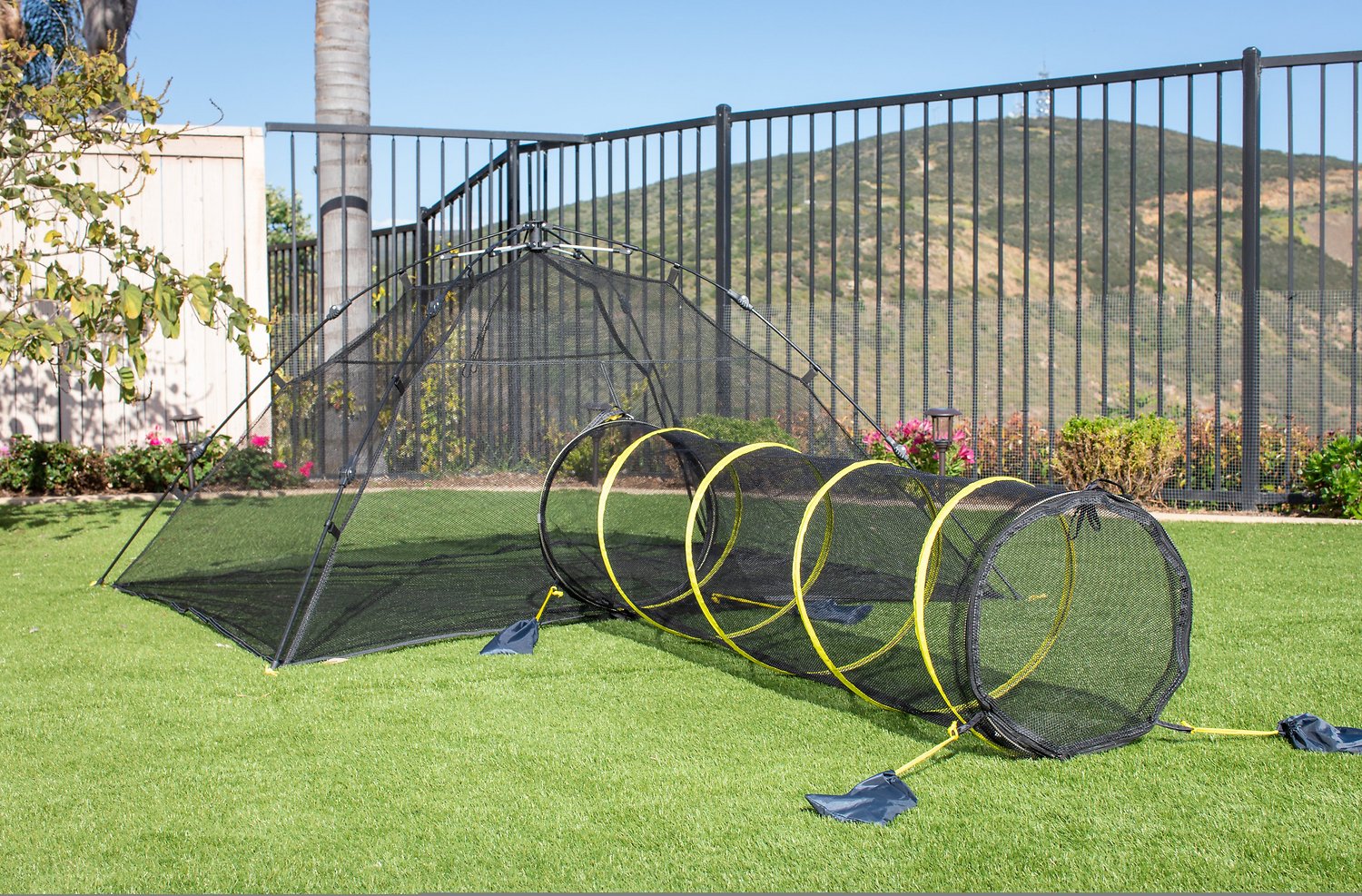 Whether you plan to take your kitties to the park, beach, camping, or elsewhere this outdoor cat tent is perfect for helicopter cat parents who just can't bear to take their eyes off their little furry friends.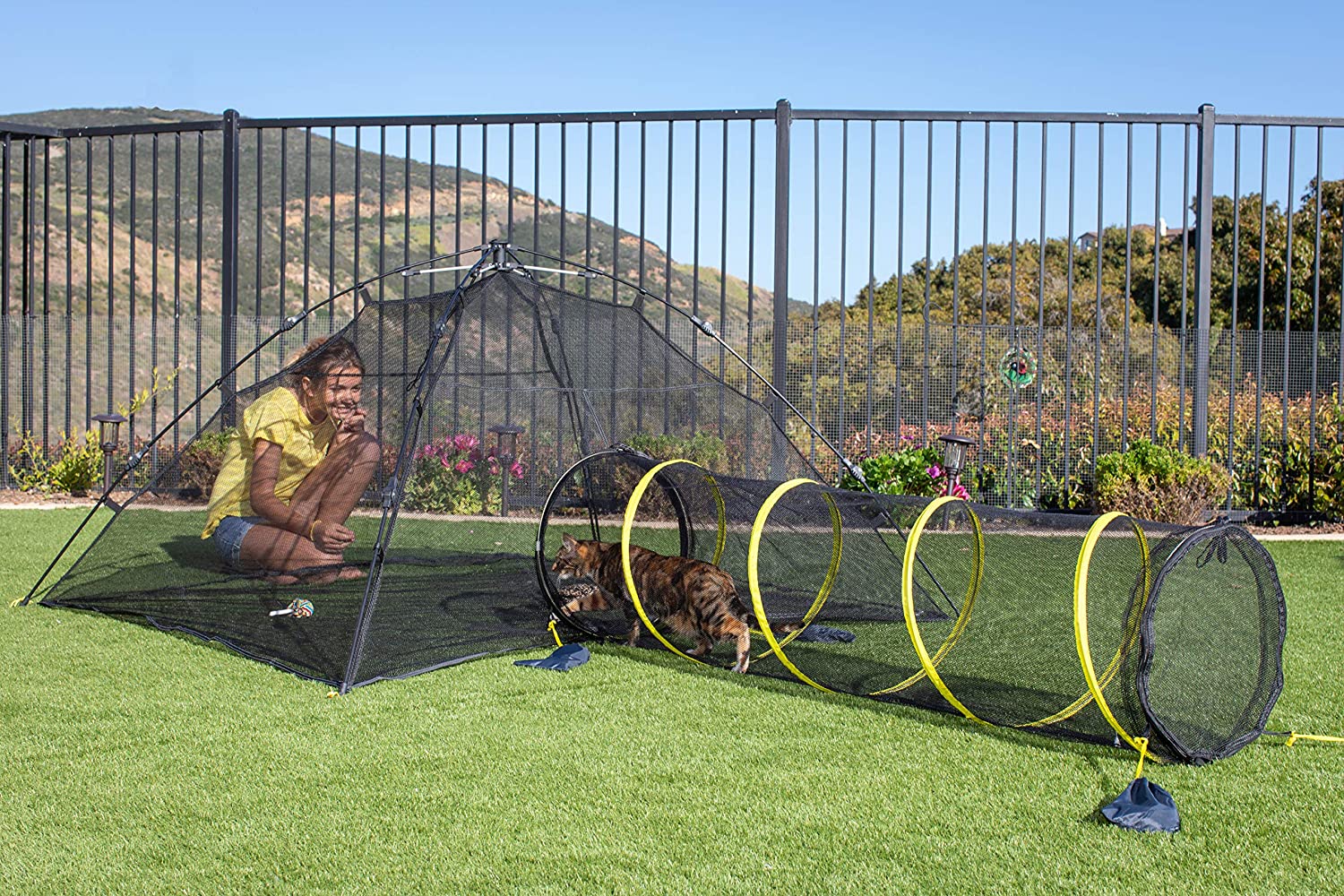 You can attach a giant cat tunnel to the tent to create an incredible indoor/outdoors jungle gym for your kitties!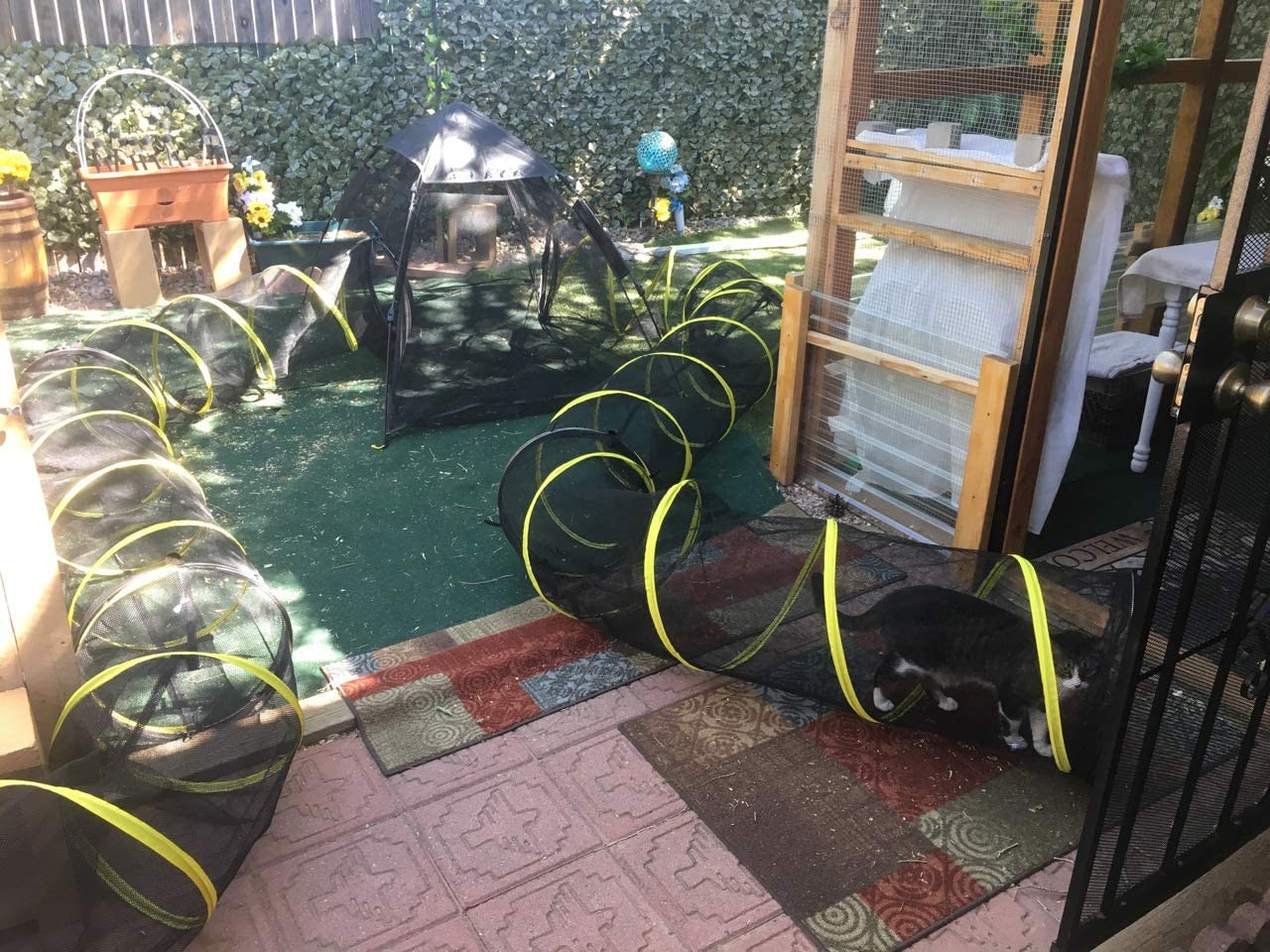 Easy open zipper access windows let you easily place your kitty inside the tent, remove them, or just reach in for quick pet or some back scratches!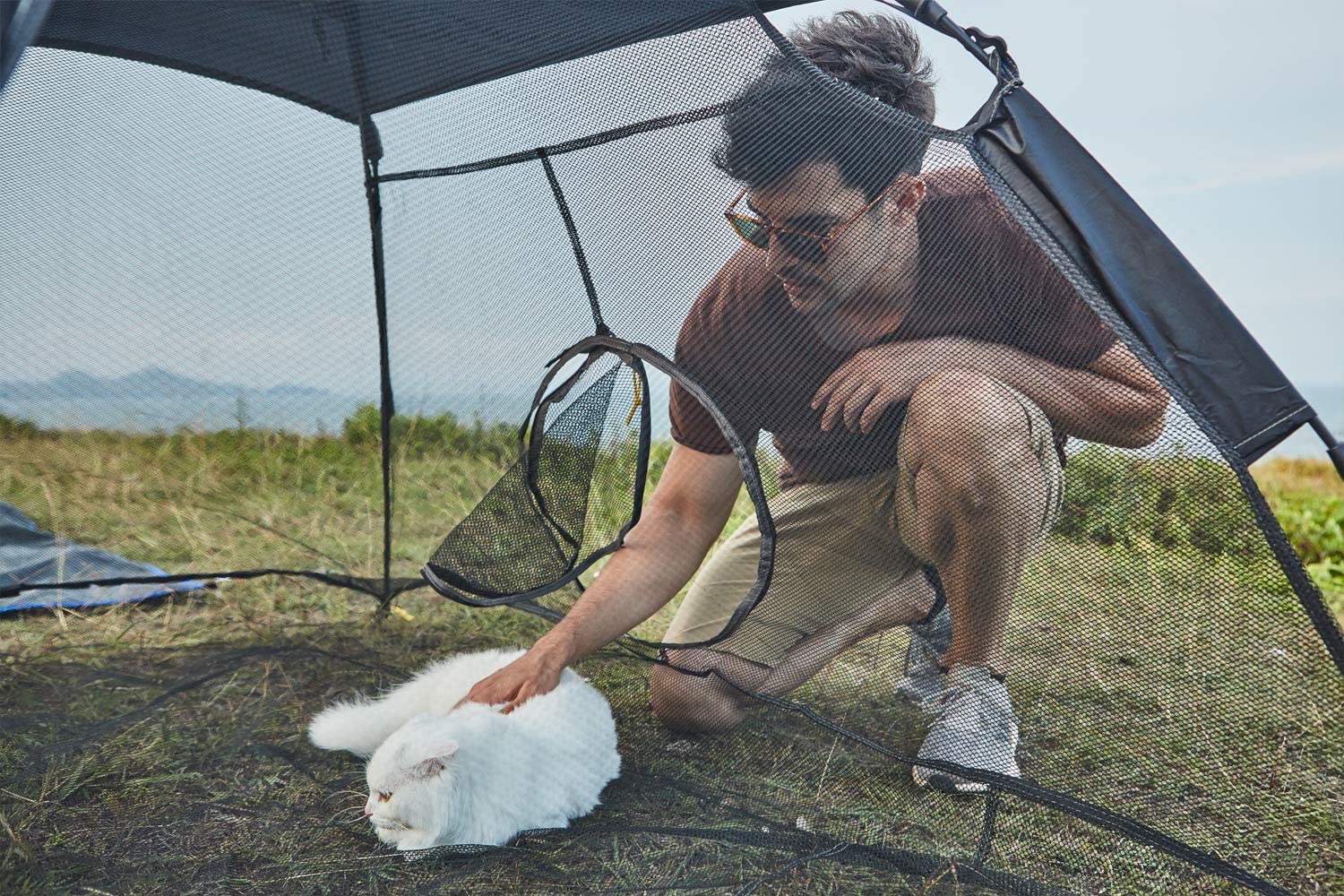 A perfect way to bring your cat out for a lovely picnic by the beach!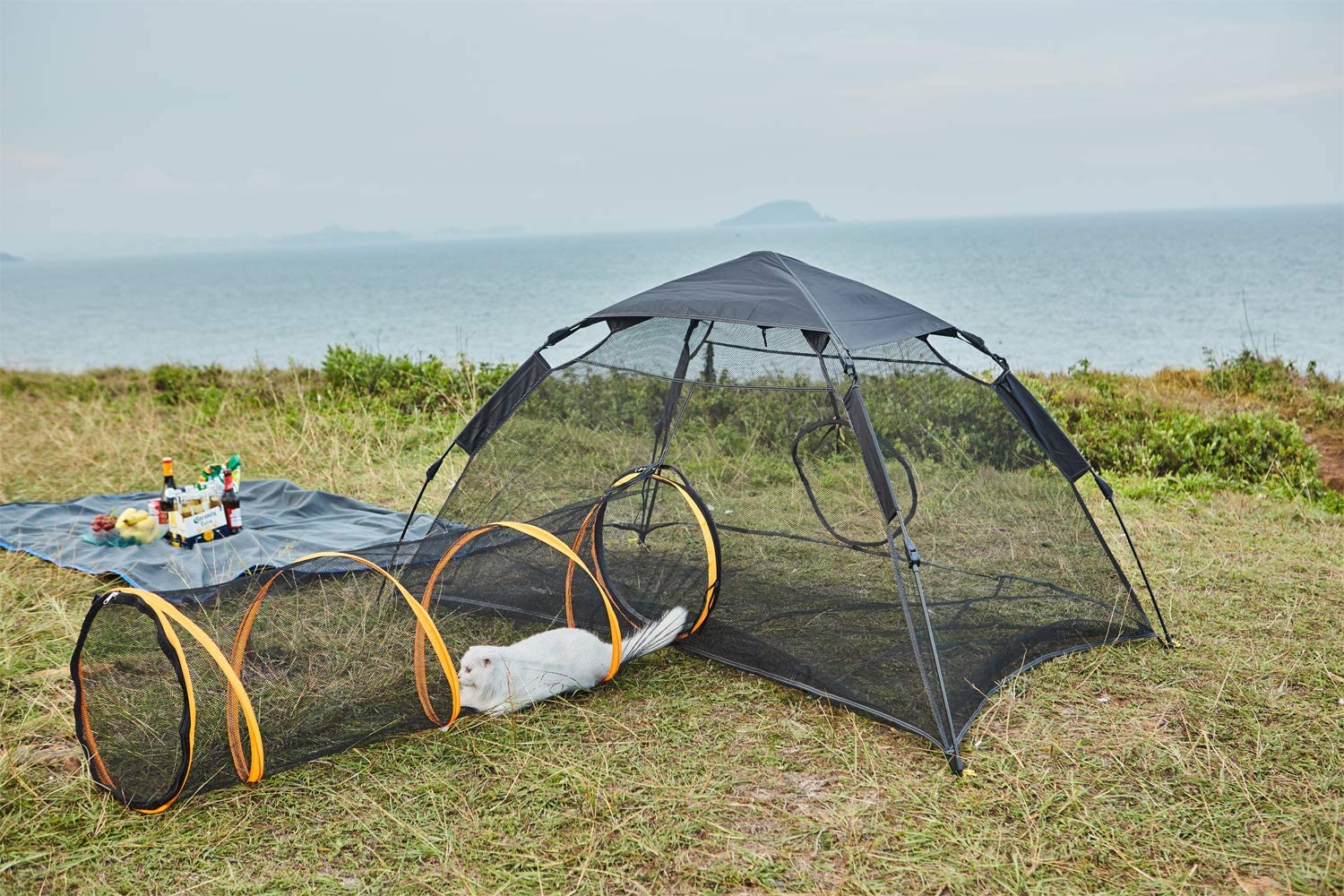 Not only great for cats, the outdoor cat tent is also great for dogs, hamsters, guinea pigs, hedgehogs, lizards, snakes, turtles, and more!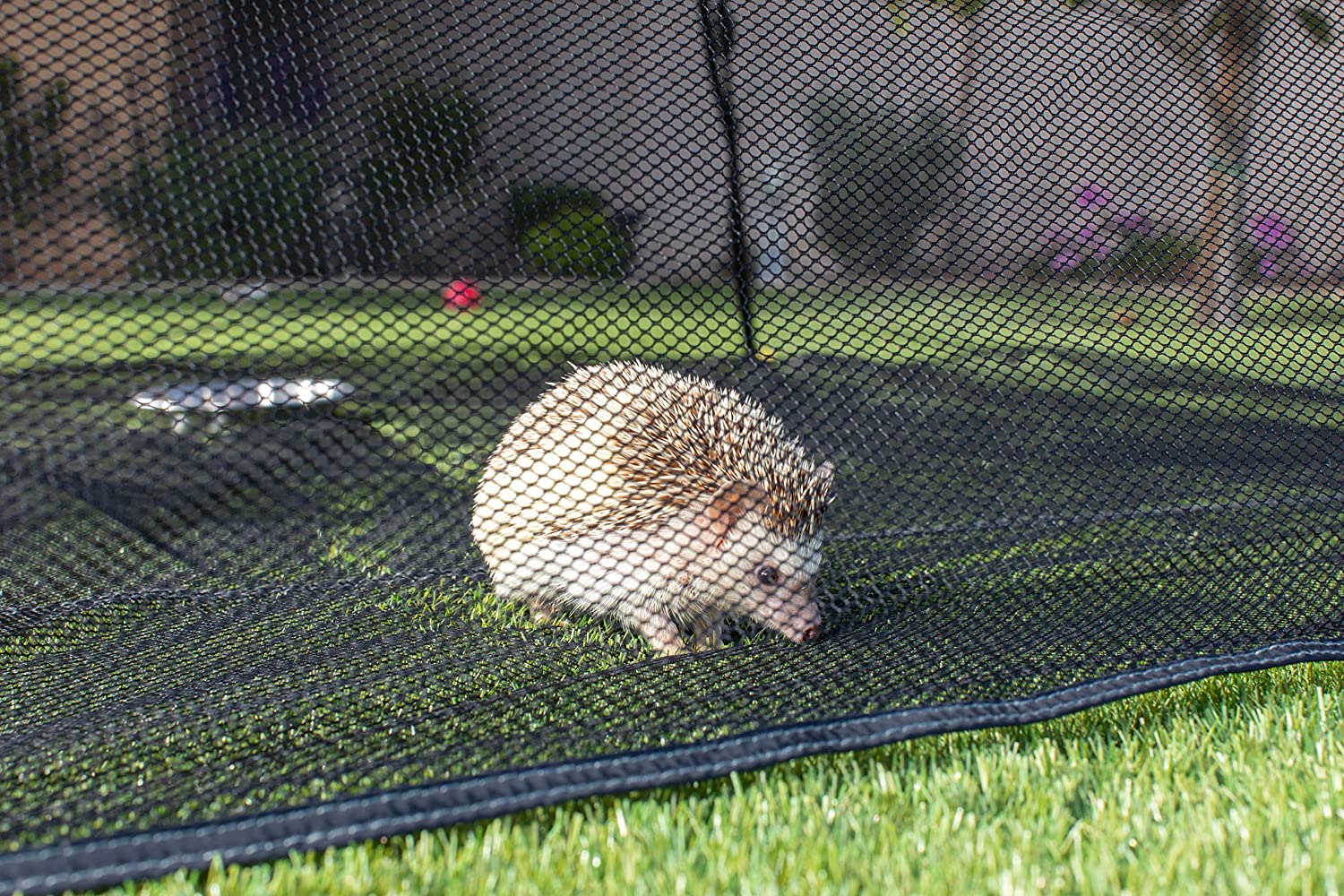 The cat tent is even great for pet bunnies!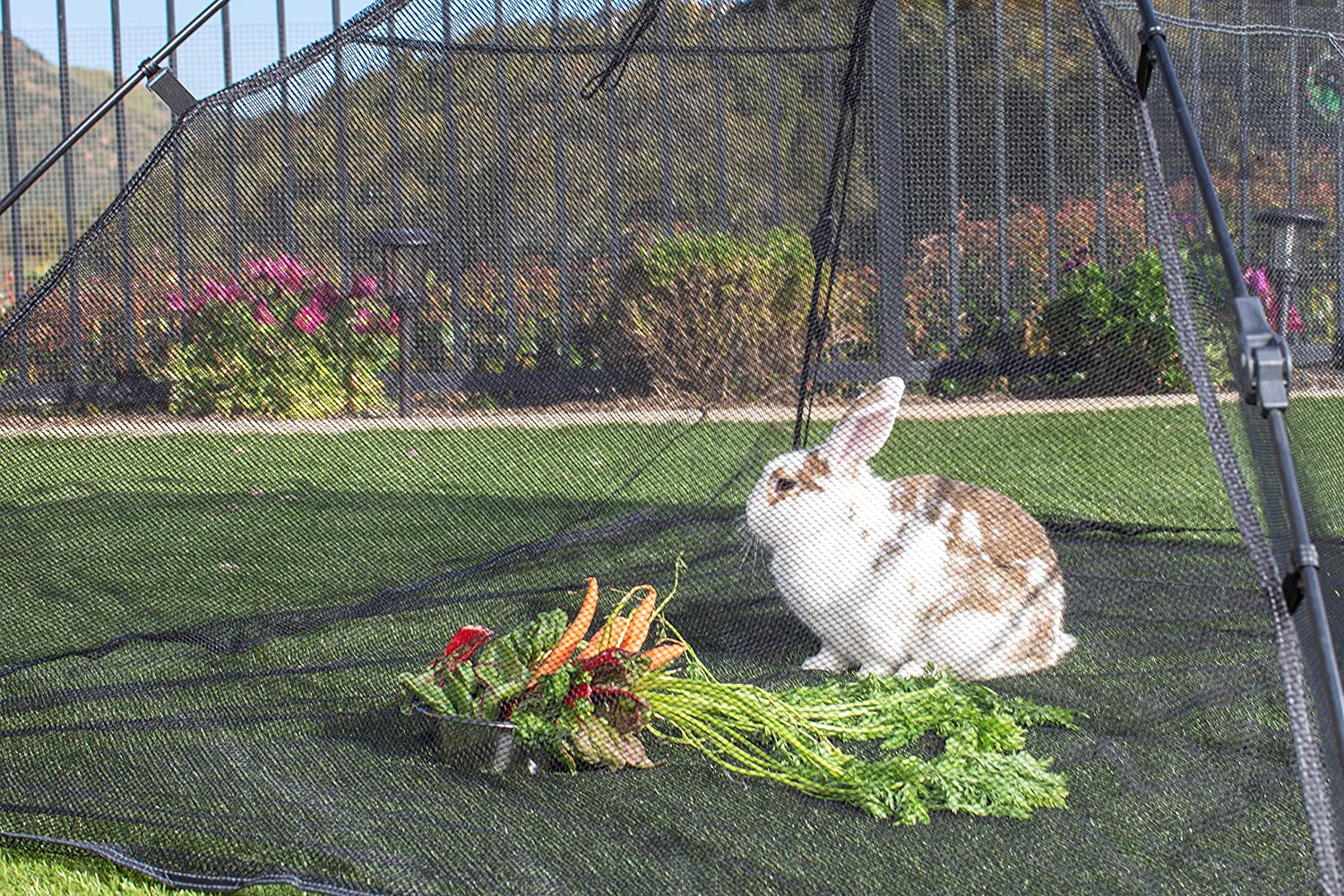 Using sandbags you can even secure the cat tent on hard surfaces like a patio or driveway!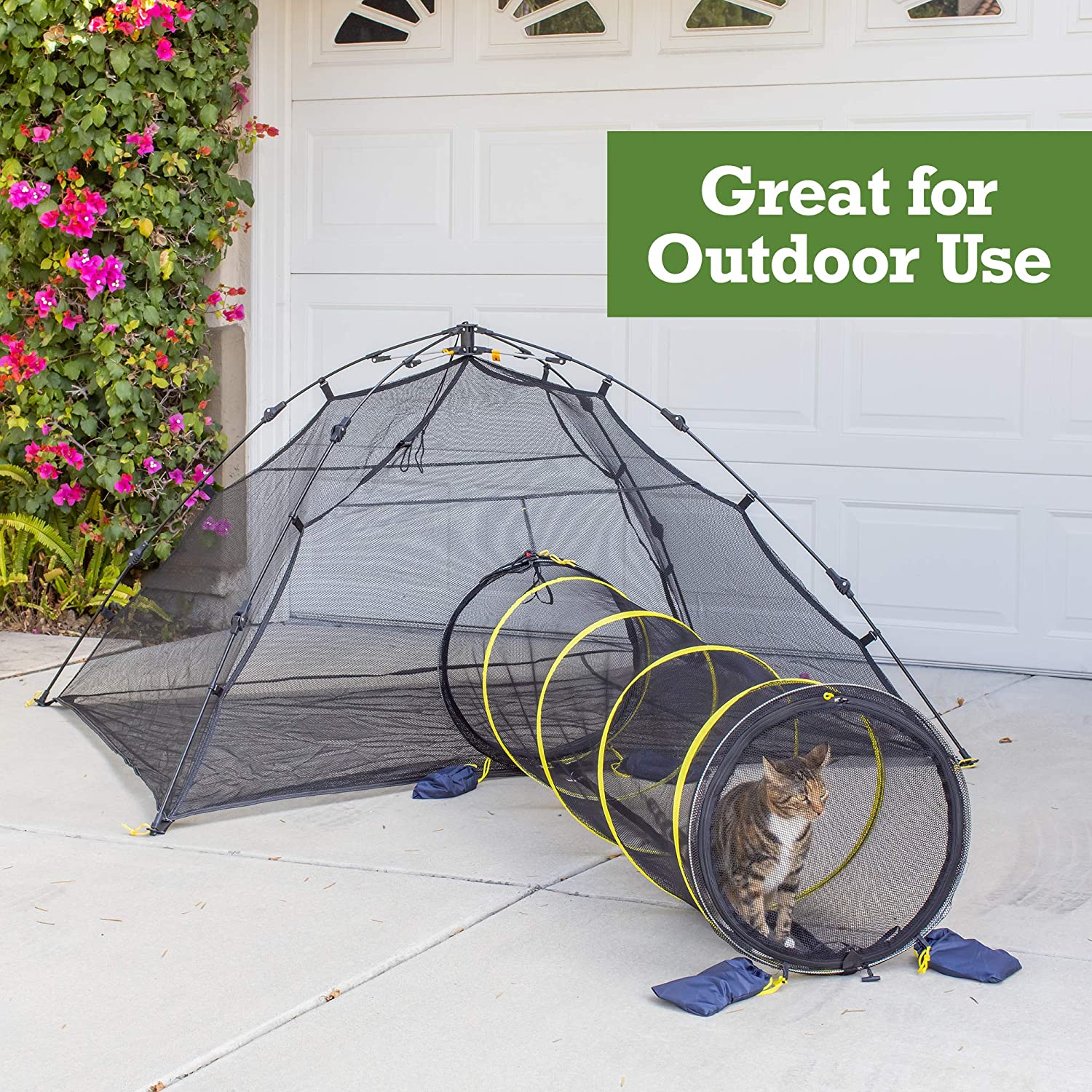 It's also just a great way to bring your cat out on the porch if your cat's one to runaway quite easily. This way they'll enjoy the outdoors while keeping them fully secure!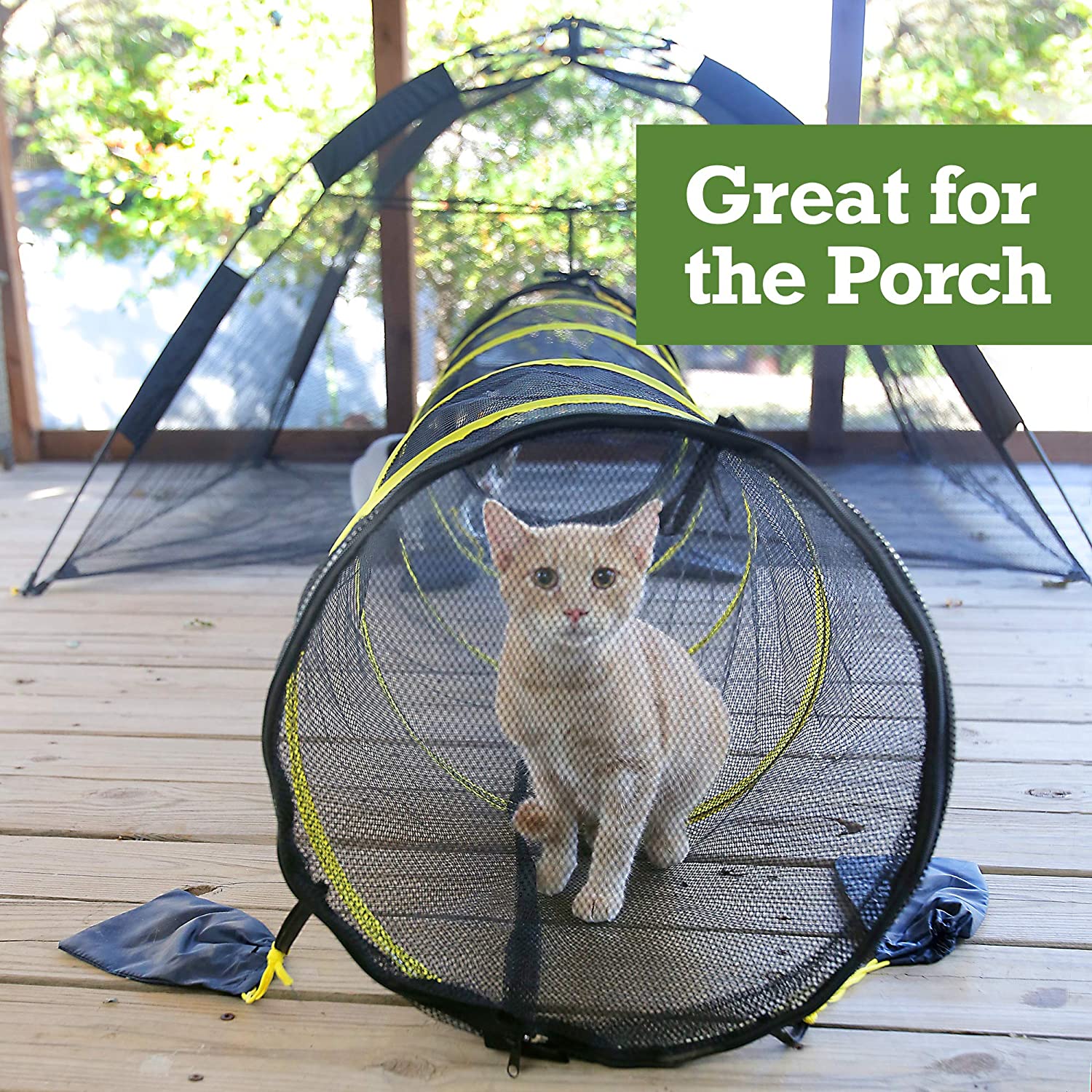 The inside of the cat tent has 30 square feet of activity space, so it's plenty of room for multiple cats to play inside of at the same time!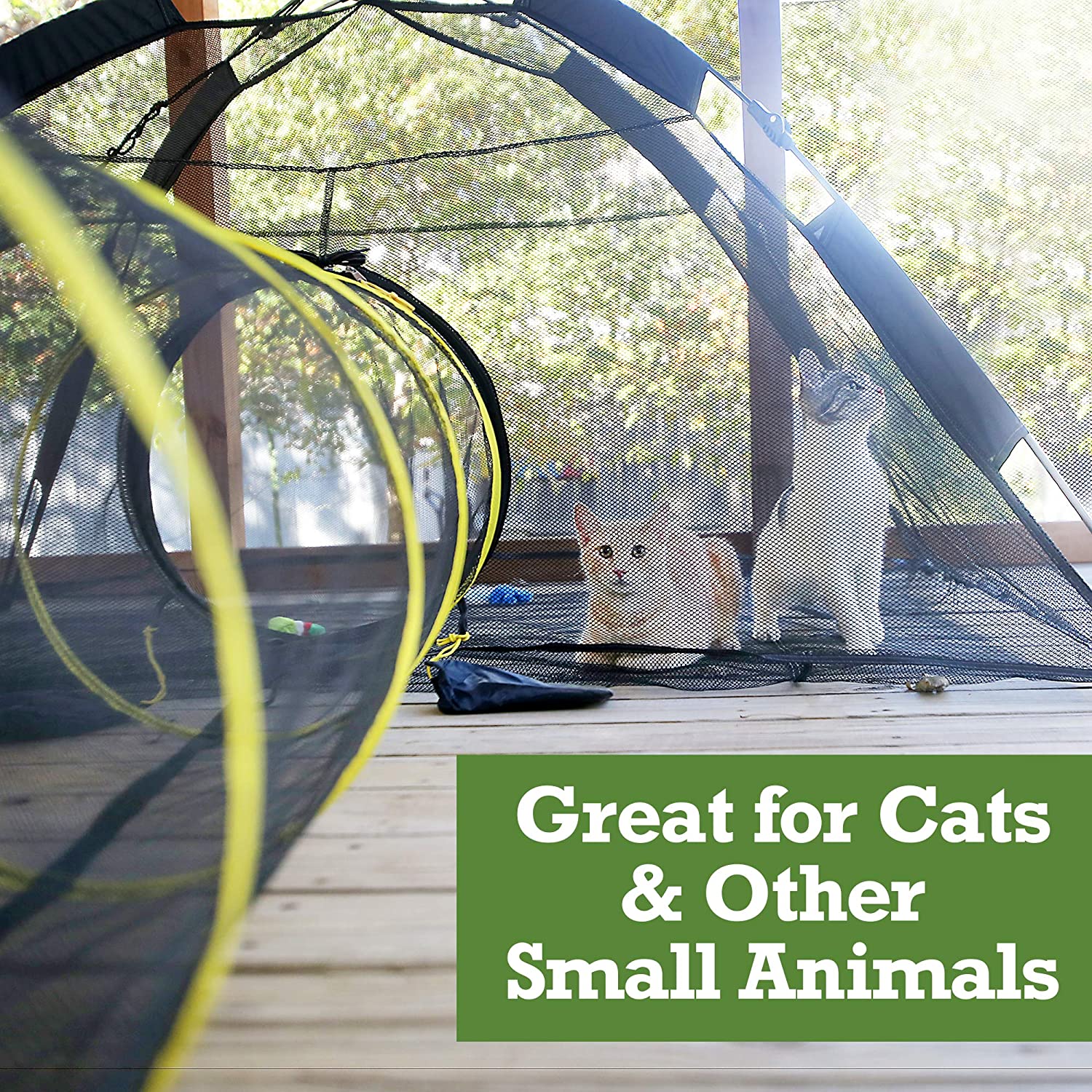 The tent folds away and stores in a handy carrying bag to easily bring it with you on picnics, road trips, and more!