This Pop-Up Portable Screened-In Porch Sets Up In Just Seconds
By Ryan on 02/26/2022 2:16 PM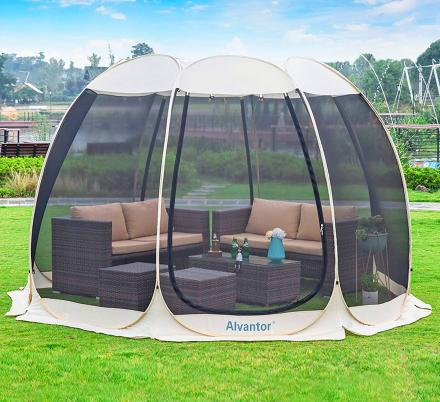 There's really nothing better than sitting out on your porch on a nice sunny day to catch a cool breeze while you read a book and sip a cold drink! But what if you don't have a porch? Is life really worth living if you don't have a screened-in porch to go to at the end of the day? For some the answer might be no, and for those that don't have one, there's now a portable screened-in porch that you can get for your yard, and it's especially ideal for mosquito-ridden wastelands like where I live!
It's called the Alvantor Screen House Room Outdoor Camping Tent Gazebo, and it's essentially a giant 4-10 sided screened-in tent (depending on the size you choose) where you can place patio furniture in and live a good life without bugs destroying your night outdoors. It also provides ample shade for when you need it for use during the day.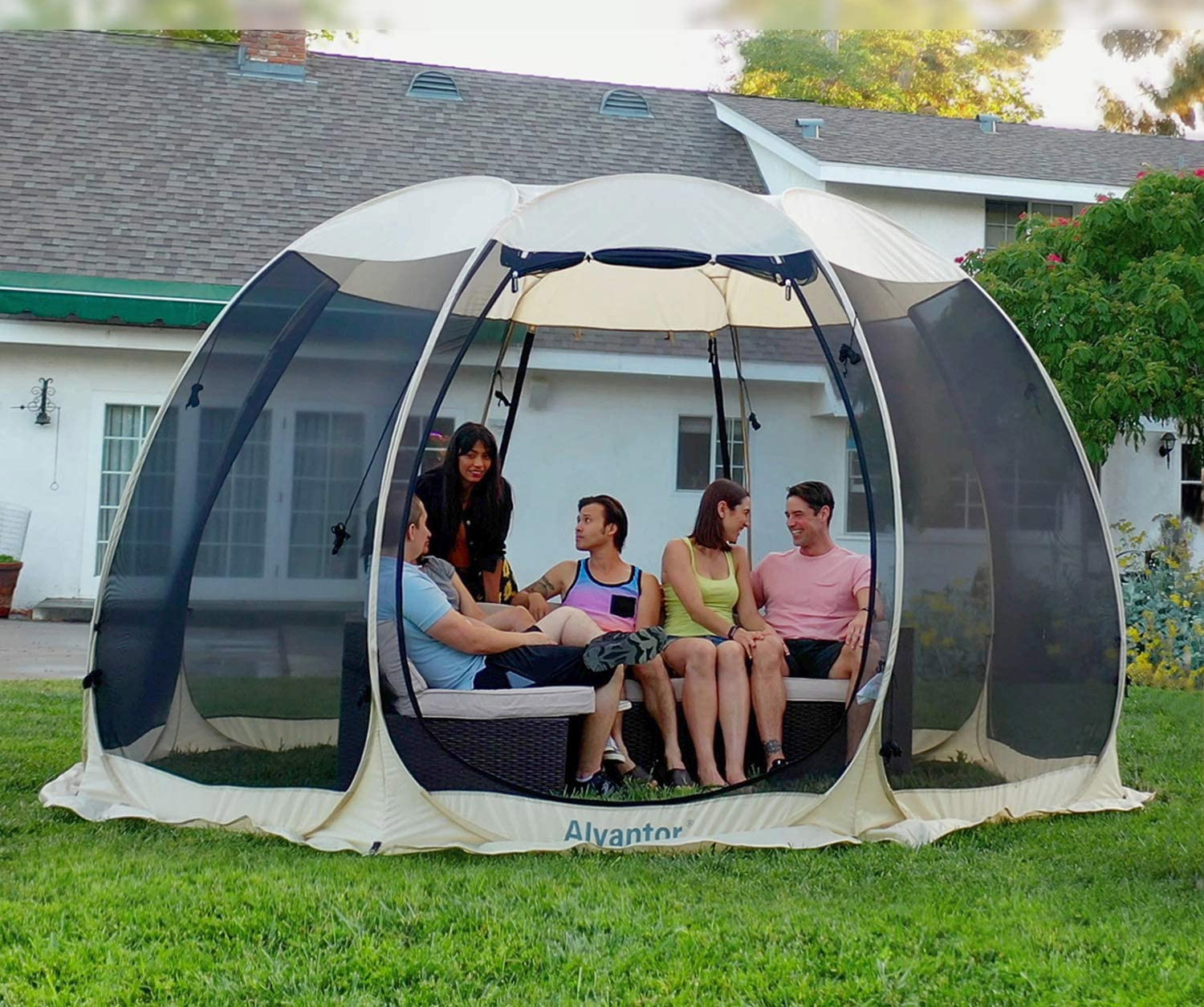 Credit: Alvantor
The portable screened-in porch comes in 5 different sizes depending on your needs, ranging from a small 6 foot diameter version, to an extra large 15 foot diameter version. The smallest version is great for up to 4 people, whereas the giant 15 foot version is great for use up to 15 people at a time! The smallest version can fit a small table or bench inside, whereas the largest version can fit a large set of outdoor patio furniture inside along with a coffee table.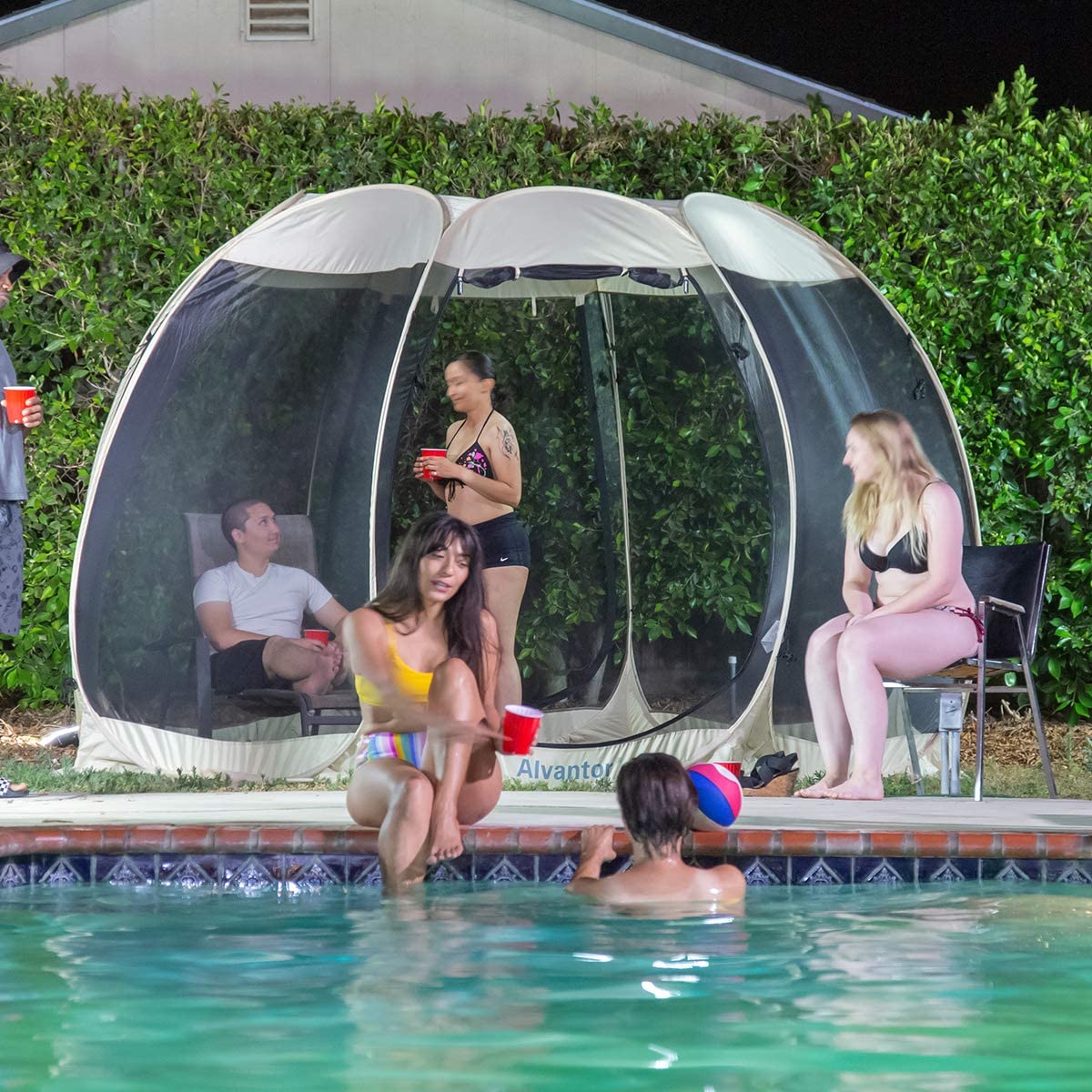 The portable porch is perfect for use by the pool!
The giant portable screened-in porch is surrounded by mesh netting that provides tons of air-flow, and contains 2 zipper entries/exits on both sides of the tent for easy entry and exit without clogging up the doorway.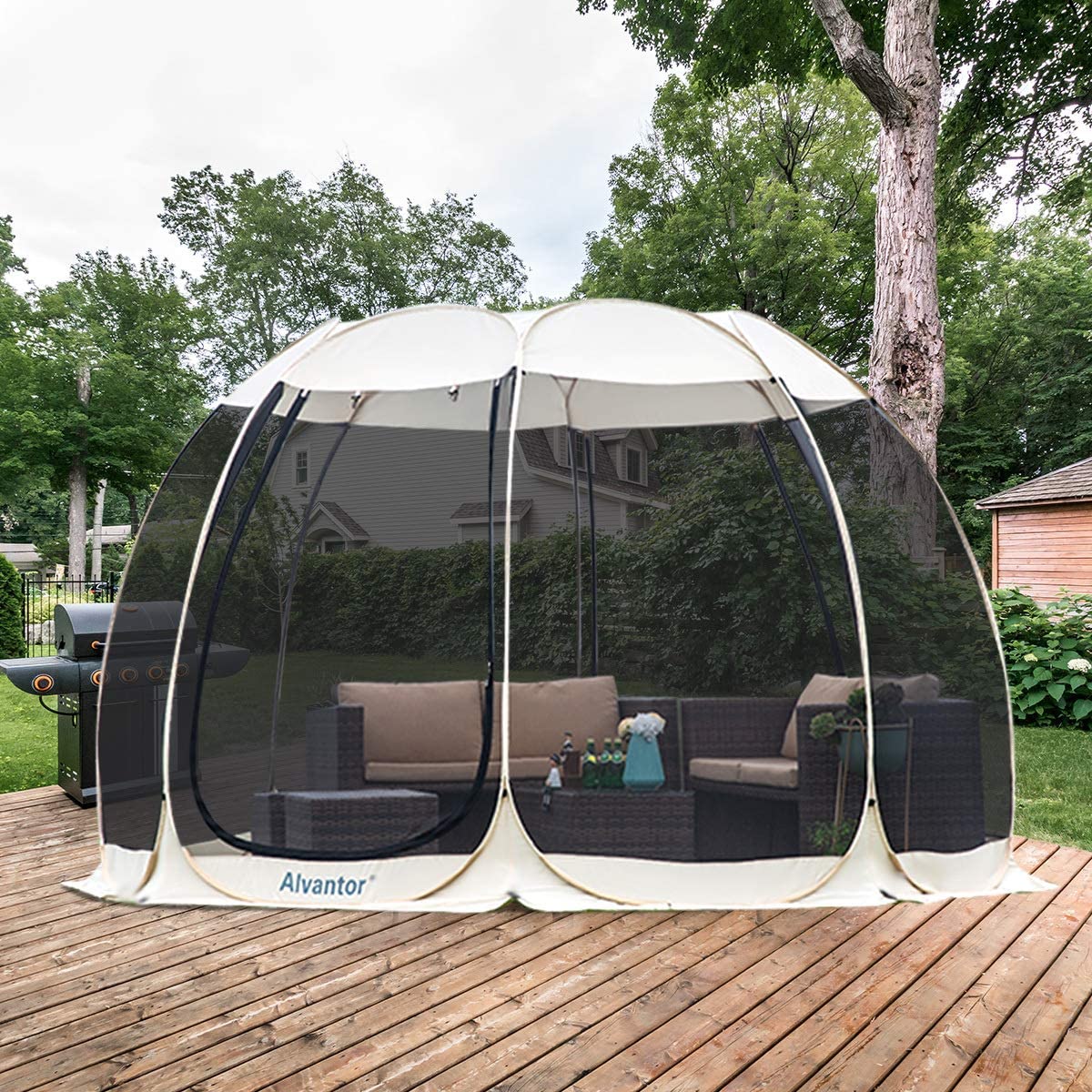 Credit: Alvantor
The large portable porch weighs 26.5 lbs, whereas the smallest model weighs just 9 lbs so it's super easy to haul around and setup anywhere!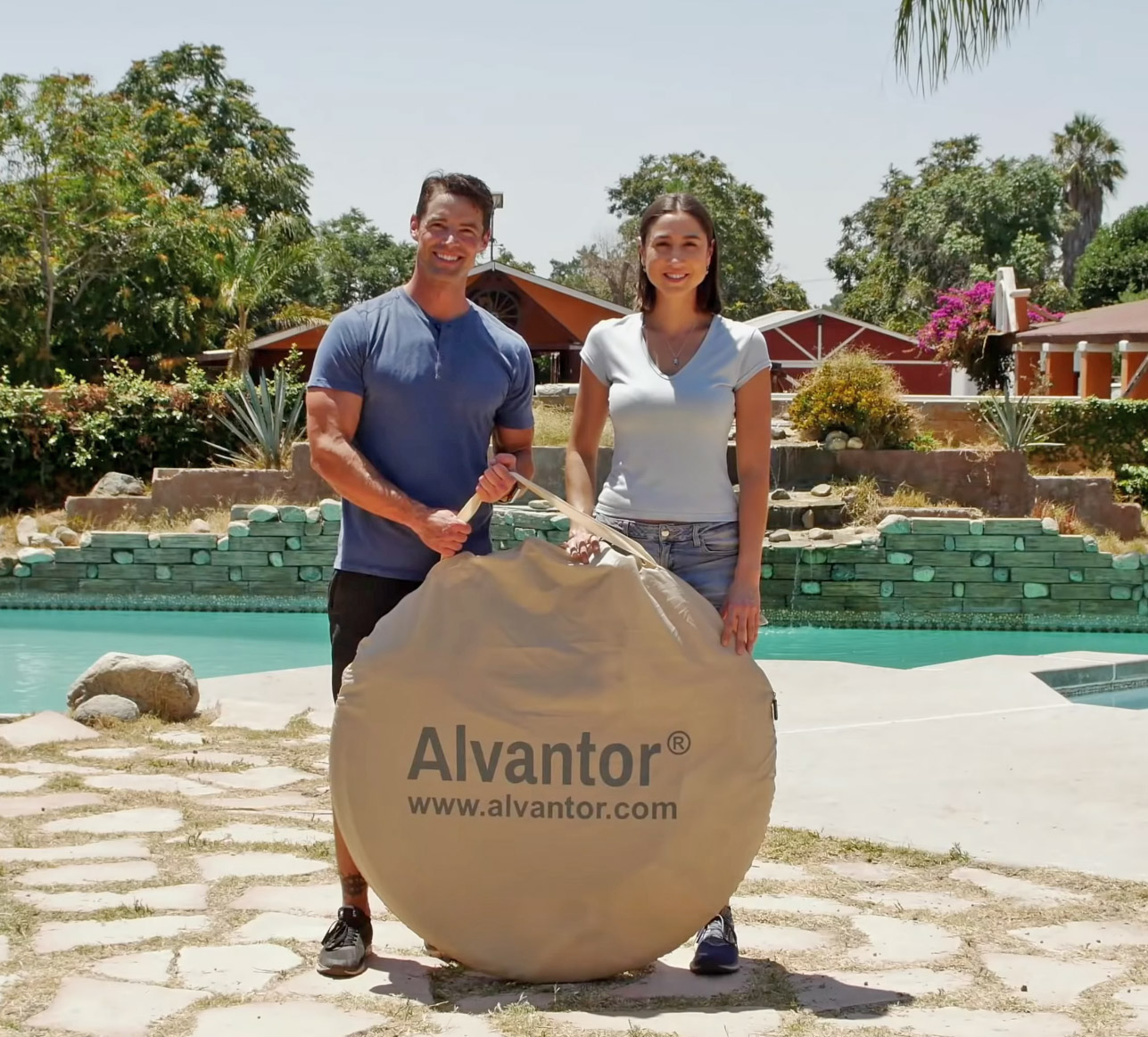 Credit: Alvantor
The portable screened-in tent is perfect for use for camping, in the backyard, by the pool, and more!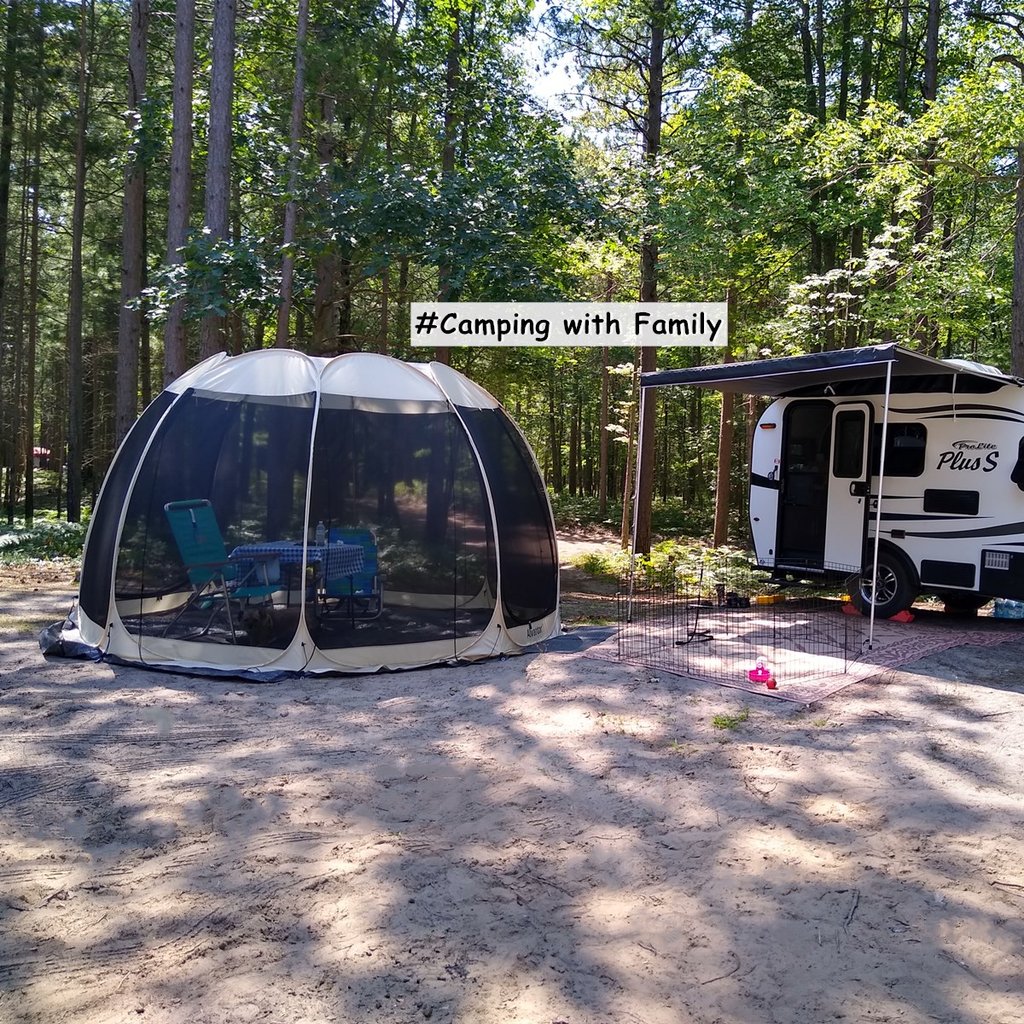 Credit: Alvantor
It's also great for tailgating, and you can even bring your own TV inside the porch to watch the game!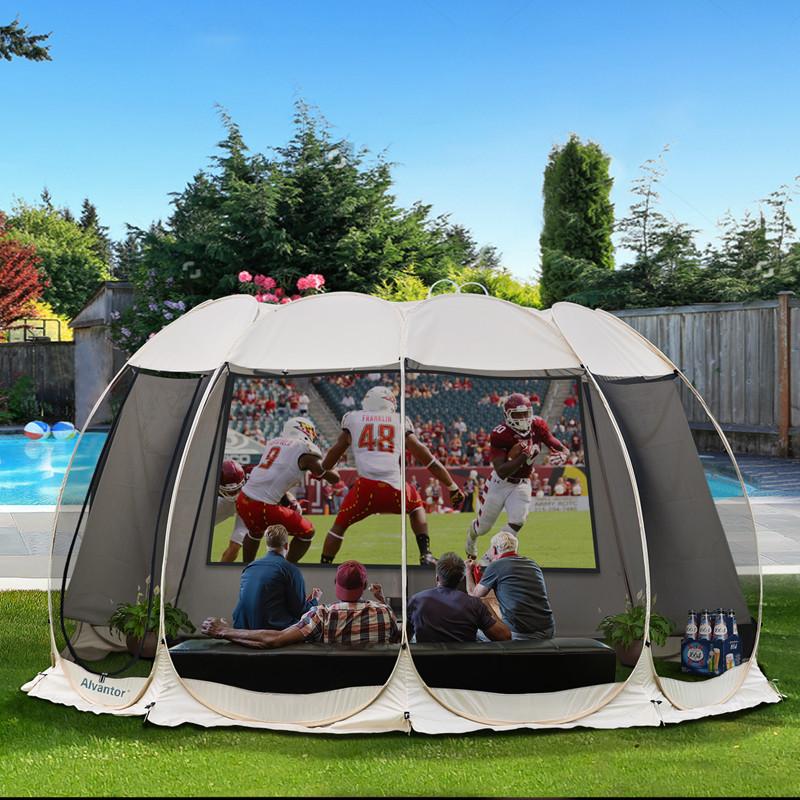 Credit: Alvantor
You can even put the portable gazebo right over your hot tub to keep the bugs away while you take a soak!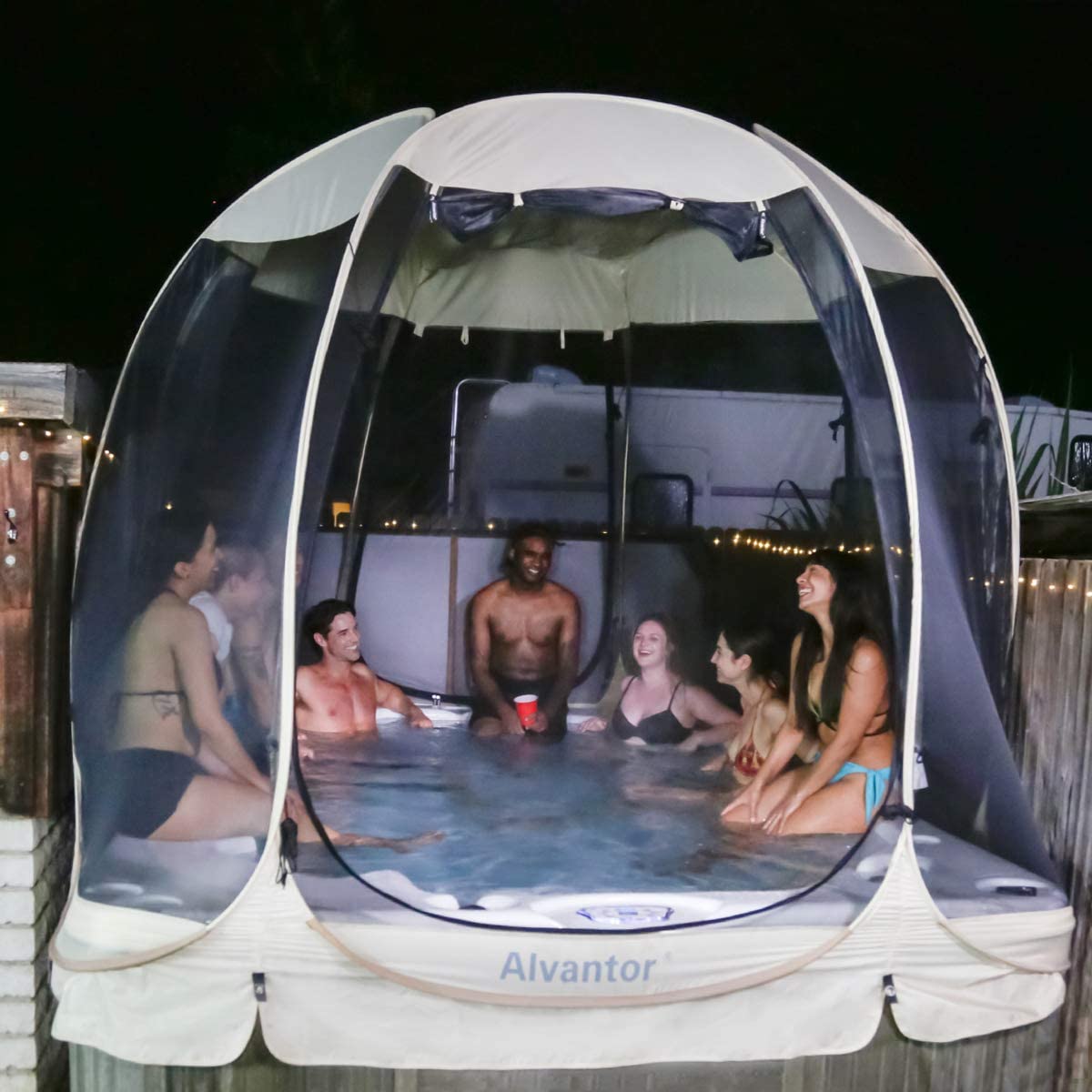 Credit: Alvantor
Some people have even added LED string lights tot he portable porch for an awesome effect at night! (the lights do not actually come with the tent)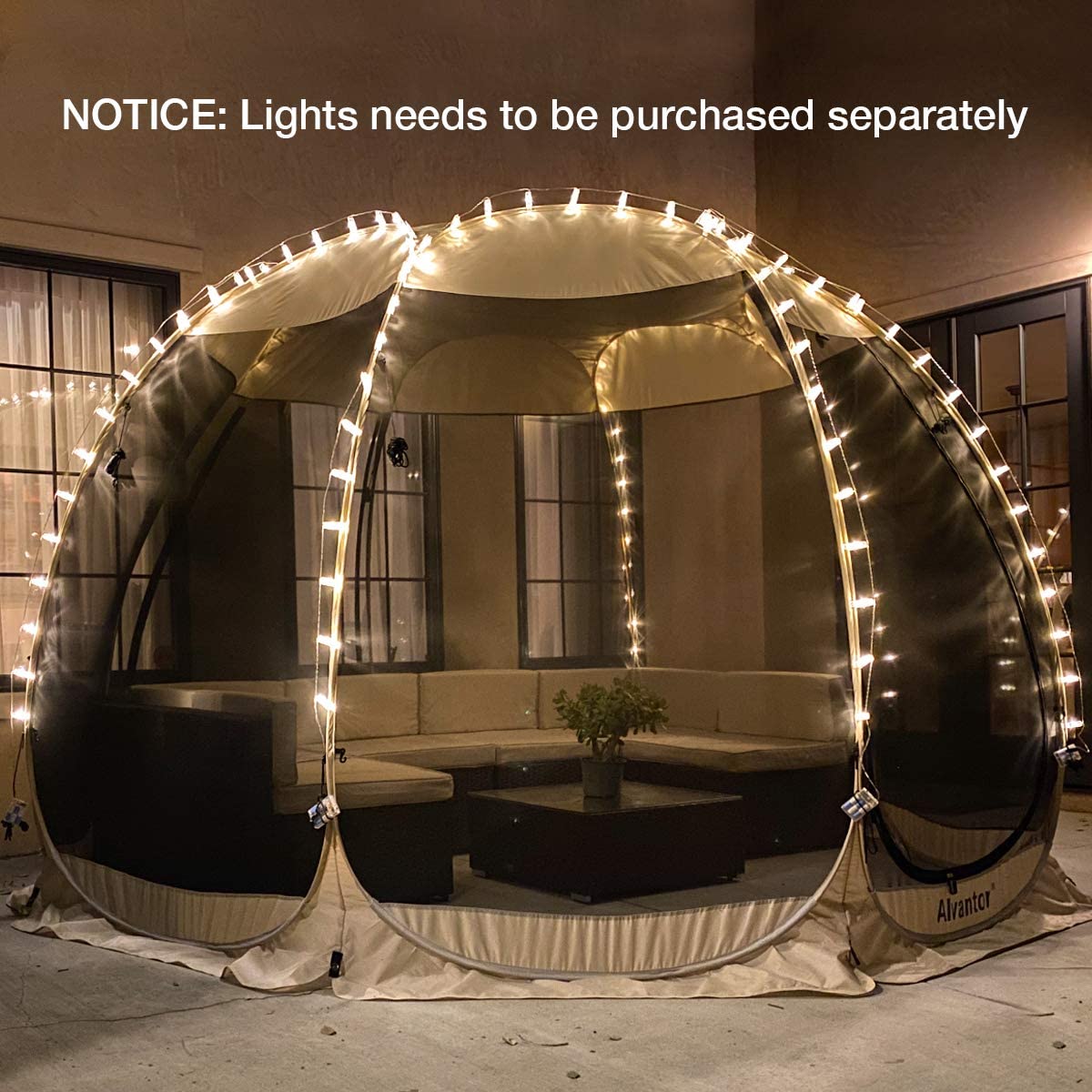 Credit: Alvantor
The portable porch easily fits right in the back of your car, truck, or SUV when fully folded up!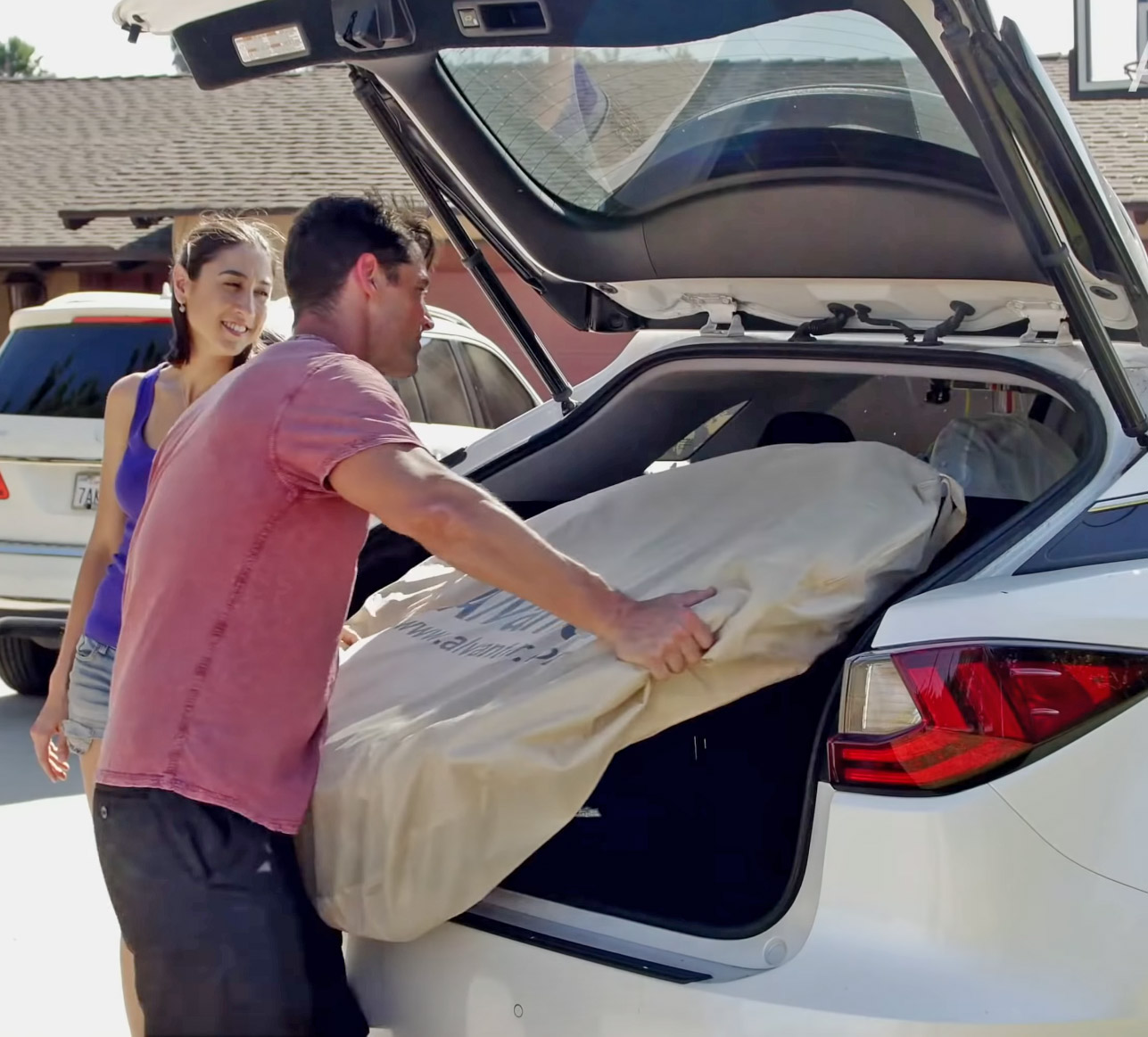 Credit: Alvantor
The portable porch tent instantly pops-up and open so you won't have to spend any time setting it up at your destination!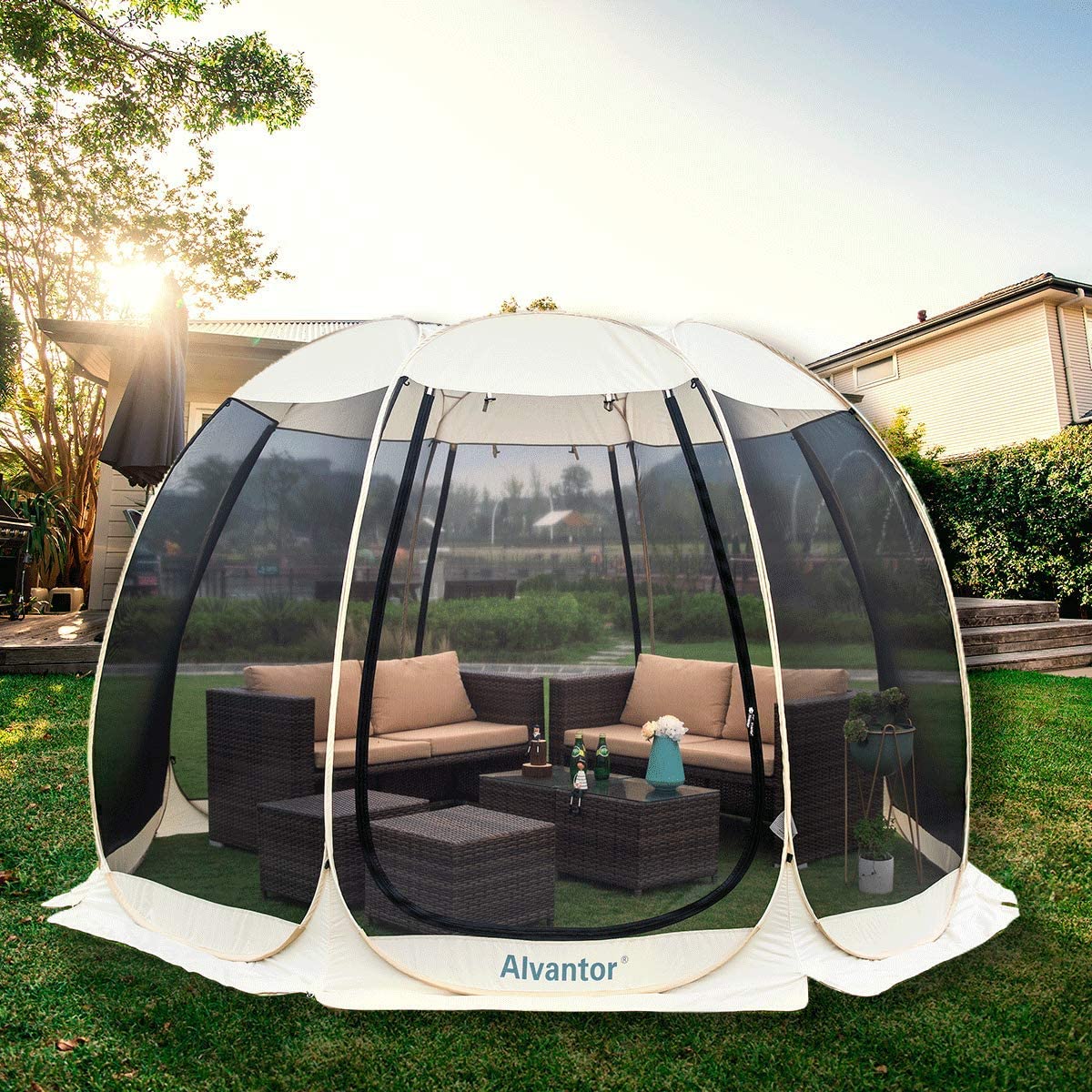 Credit: Alvantor
The biggest version of the portable gazebo can fit up to 15 people!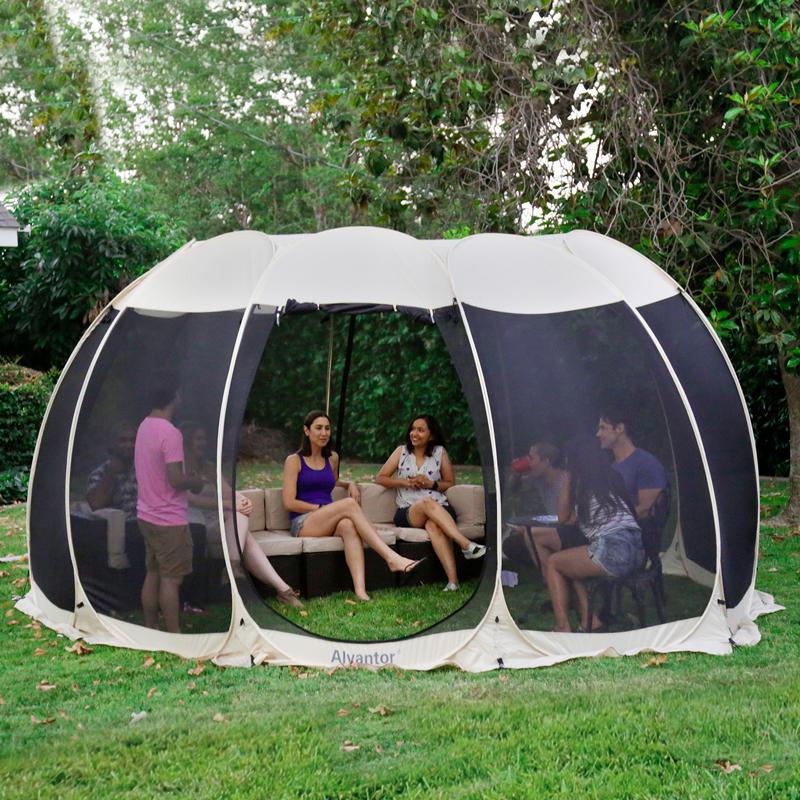 Credit: Alvantor
It comes in 4 different sizes to accommodate pretty much all of your needs!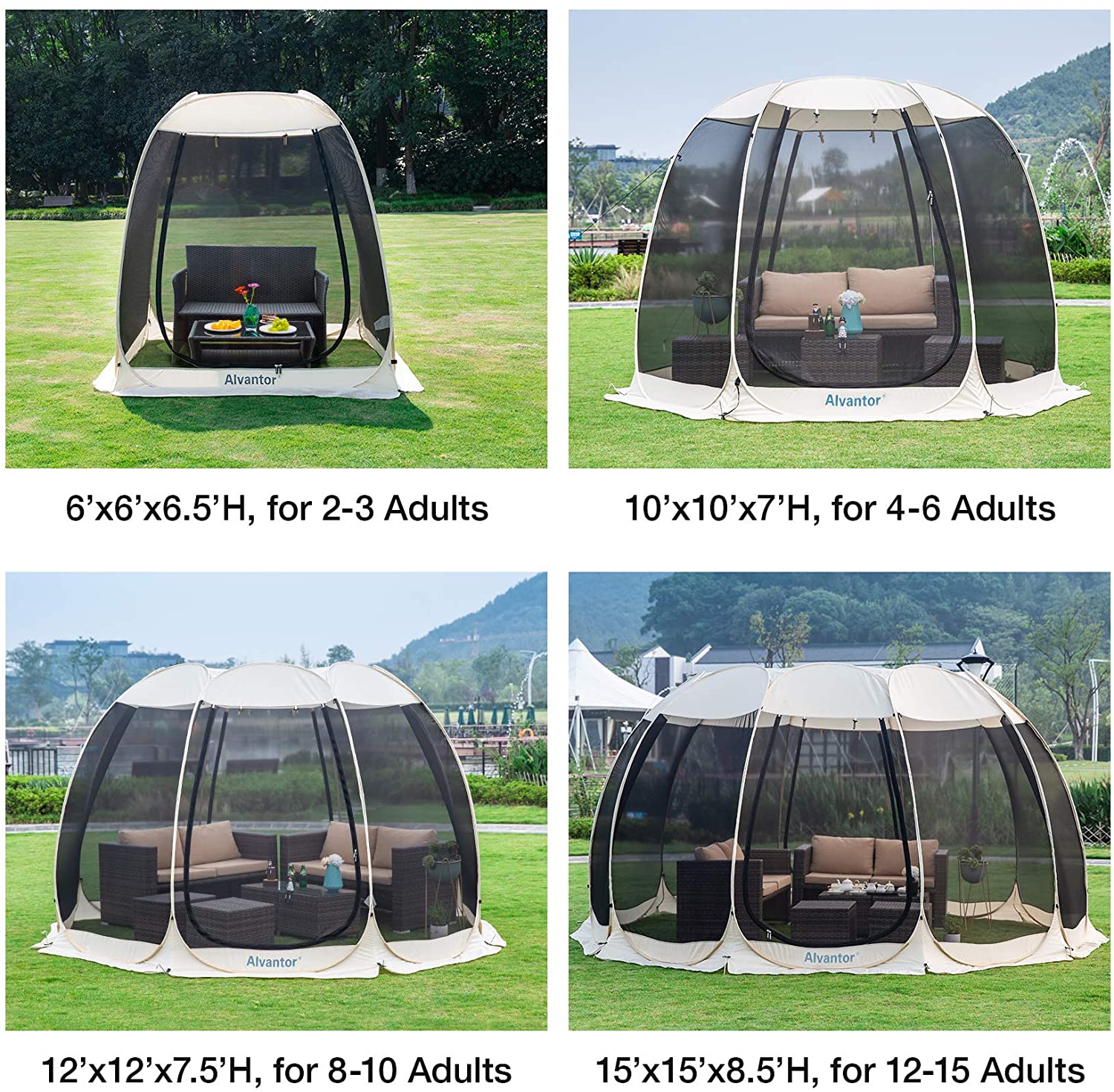 Credit: Alvantor
The portable screened-in porch comes with two zipper doors for easy entry/exit!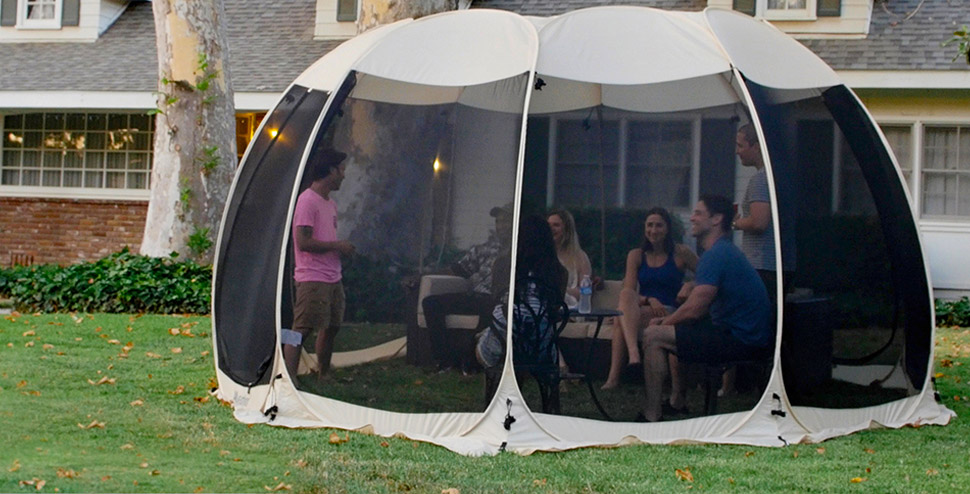 Credit: Alvantor
If you're throwing a backyard get-together and are worried about the bugs, sun, or heat, you may need one of these instant pop-up screened-in porches! You can snag one on Amazon for around $120 bucks!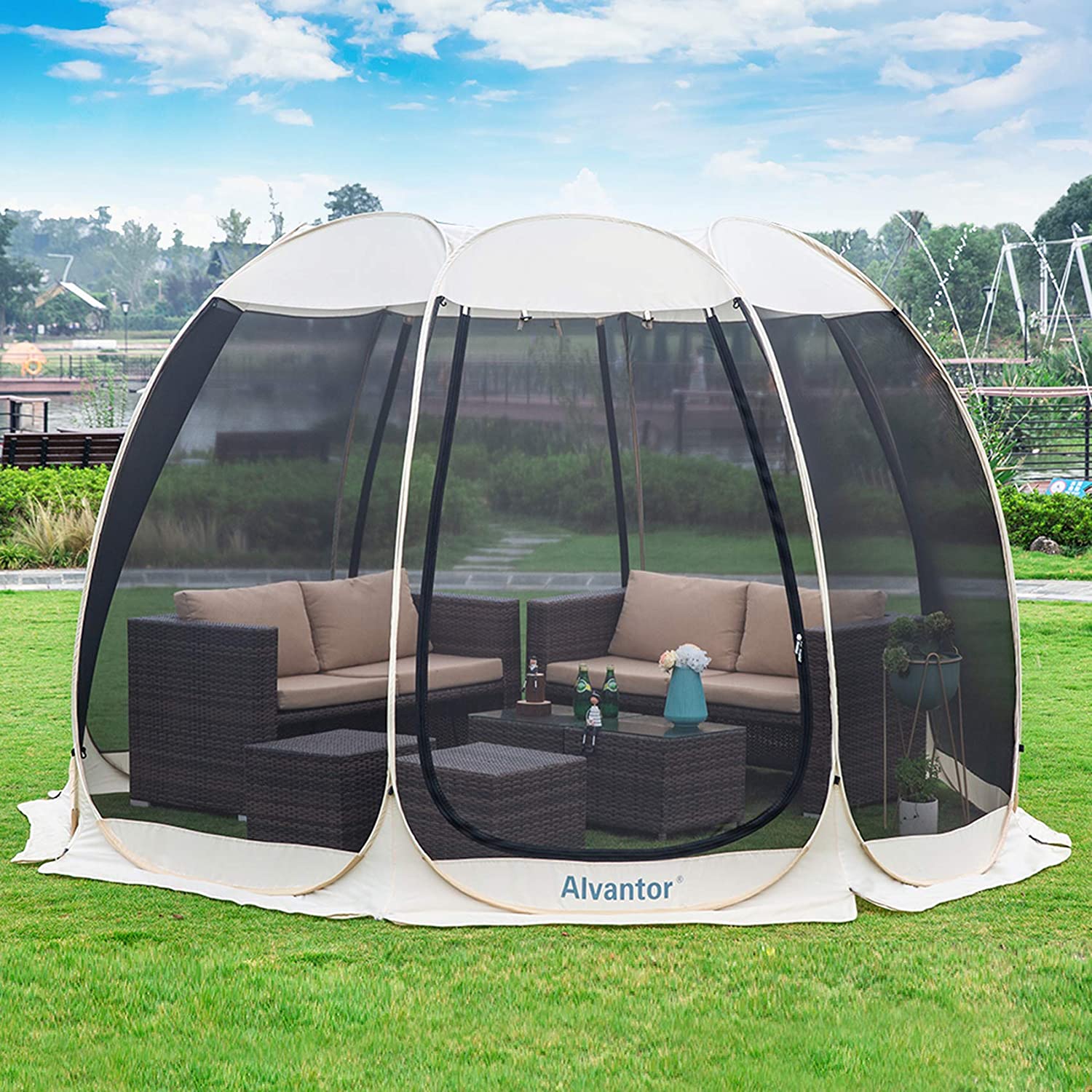 Credit: Alvantor
Check out the portable screened-in porch in action via the video below.
Subscribe To Our YouTube Channel