Universal Bottle Handle Adds Handle To 1 and 2 Liter Bottles
By Ryan on 11/21/2018 10:07 AM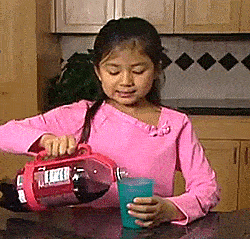 Sure, it's the epitome of every infomercial accident you've ever seen, but holding onto 2-liter bottles is hard! They're slippery, shaped awkwardly, and you always have to take into account the guzzle factor when pouring! This 2-liter bottle holder puts a handle right on the side of the bottle, making it super easy to pick up, pour, and set back down without dropping it.
The universal bottle handle adds a handy little handle to most standard 1, 1.5, and 2 liter bottles, and turns it into a pitcher so you can easily grip it and pour it without accidents and spills. It's great for kids and seniors who have a hard time gripping onto the larger bottles, and lets them hold and pour with just one hand.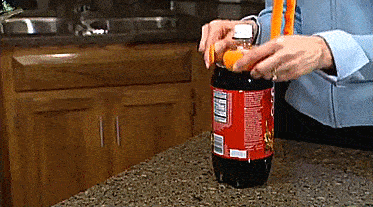 Designed and created by Cooks Innovations, the 2-liter bottle handle attachment easily attaches to bottles by clipping the top part around the skinny part of the necks bottle, and wrapping the larger arms on the bottom around the wider part of the bottle. You can then pick the bottle up and start pouring without it slipping off.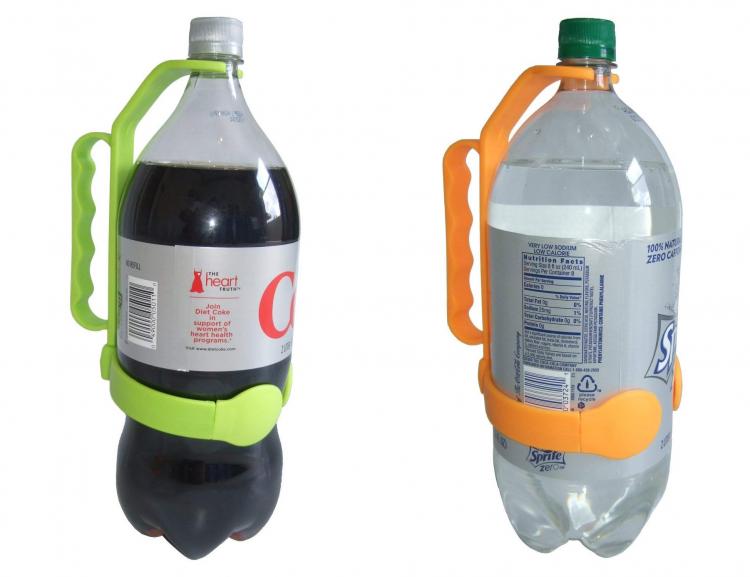 The Universal Bottle Handle fits easily in the fridge and takes up little none extra space, is lightweight yet quite sturdy, and measures 7.8 inches tall x 3.9 inches wide x 0.9 inches thick.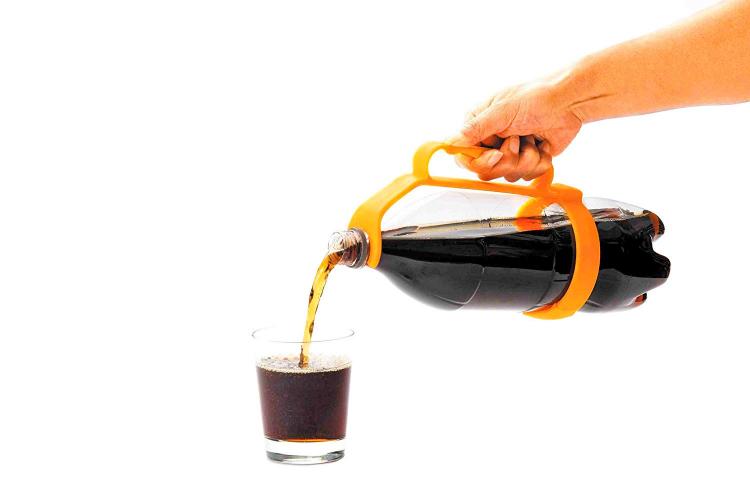 The unique 2-liter bottle attachment that adds a handle to the side of the bottle is perfect for kids, seniors, or anyone with arthritis or joint problems. Check out the universal bottle holder in action via the video below.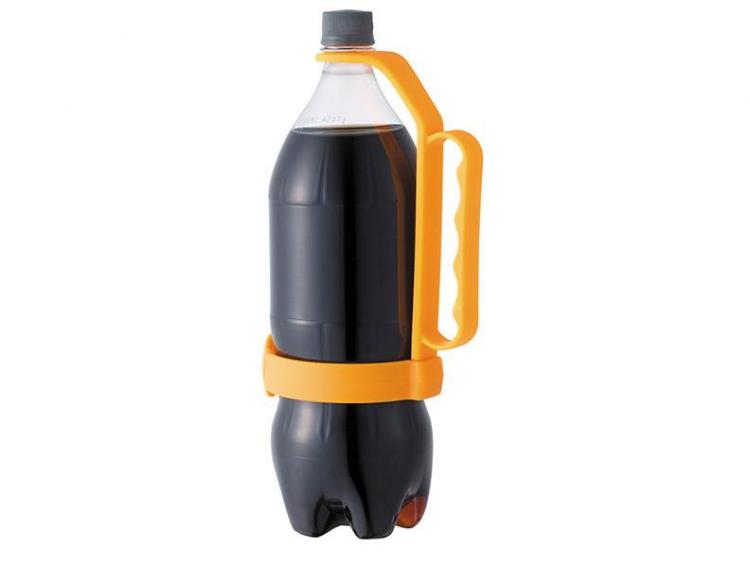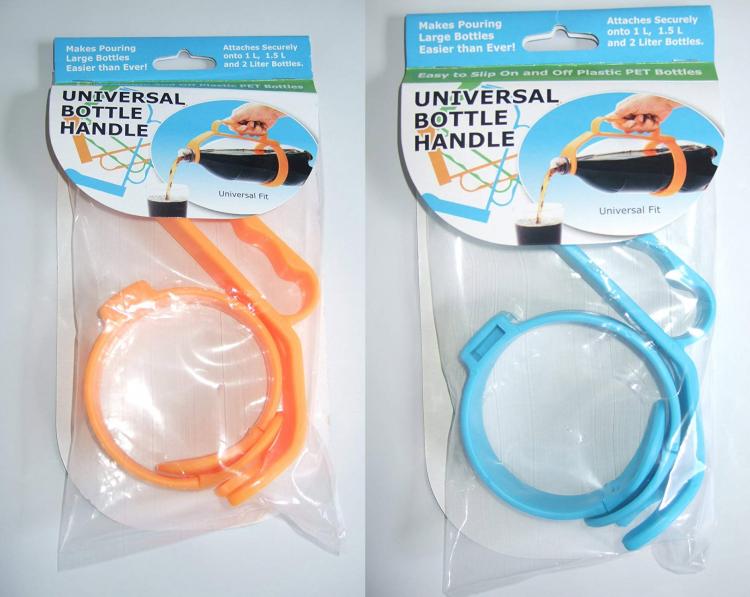 Subscribe To Our YouTube Channel