This Ingenious Umbrella Flask Lets You Sneak Booze Into Stadiums, Concerts
By Ryan on 06/23/2021 10:22 AM
As Americans, we have had to get more and more creative in order to conceal our beverages due to oppressive liquor laws. When considering the act of publicly drinking whilst maintaining secrecy, the shameful, wrinkled, brown sack wrapped around a bottle immediately comes to mind. But this day in age, it's too easily recognizable. How then, are we to get loose without getting in trouble? Please, allow me to introduce you to this Rain or Shine Umbrella Flask. Now, we Americans can hide our beverages in a manner more cunning and much more likely to confuse our friends.

Versions: 2-Pack | More Colors
This secret Umbrella Flask includes two convincing, hidden umbrella flasks, one black, and one navy, that hold 12 ounces each. So, one for you and one to shut up your friend who's watching you incredulously take swigs from the end of an umbrella.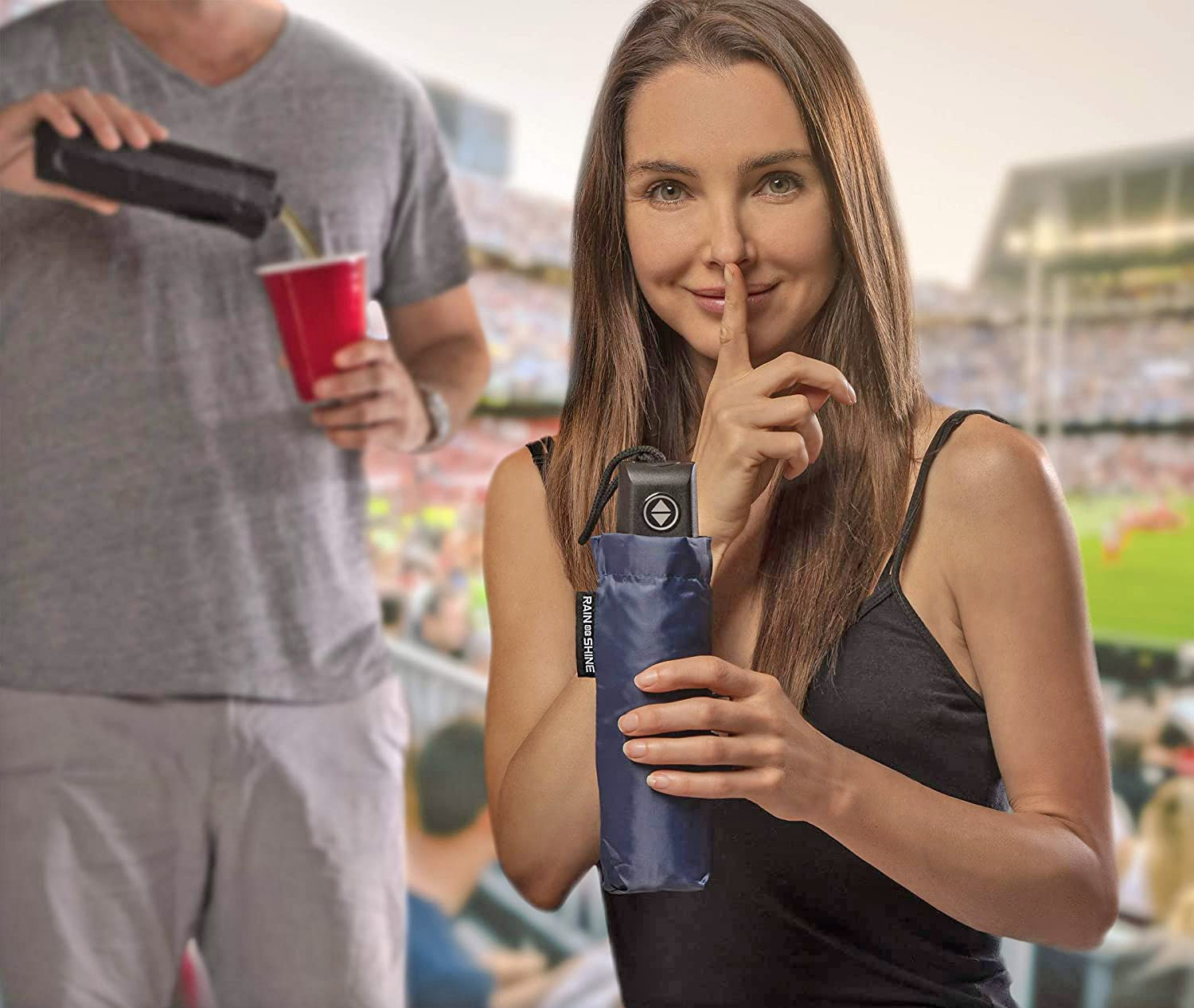 What can one put in this ingenious invention? The possibilities are endless, but let me to suggest a couple. A standard bottle of wine is 25 oz, so split a bottle between the two umbrellas and you'll be completely set to chug in the bathroom at your sister-in-law's baby shower. Or a four-star restaurant, I'm not judging. Going to the movies? A cautionary umbrella tucked into a purse is innocent enough. Spiking a jumbo sprite with 16 shots while watching Hollywood's latest release is also innocent enough, but not everyone sees it that way. Other places where these flasks have proven themselves useful are cruises, airplanes, stadiums, beaches, and parks.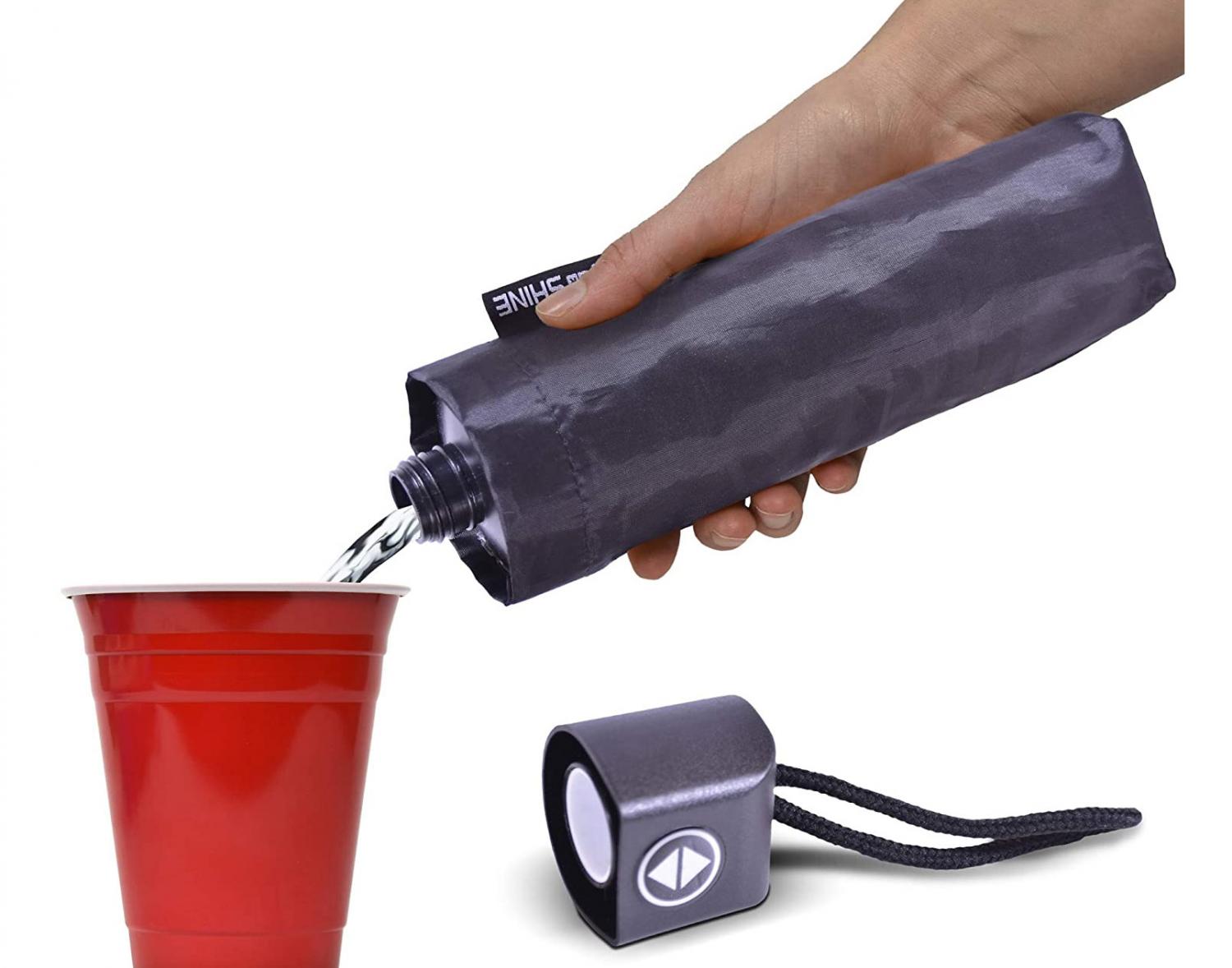 GoPong's Rain or Shine Umbrella Flask features a twist-off cap as well as BPA-free, food-grade material so you can be sure your drinking experience is secure and safe. This item also includes a mess-free pouring spout which makes refilling your umbrella flasks that much faster and easier. They practically pay for themselves after the first use. The only improvement I can suggest is if it actually also functioned as an umbrella.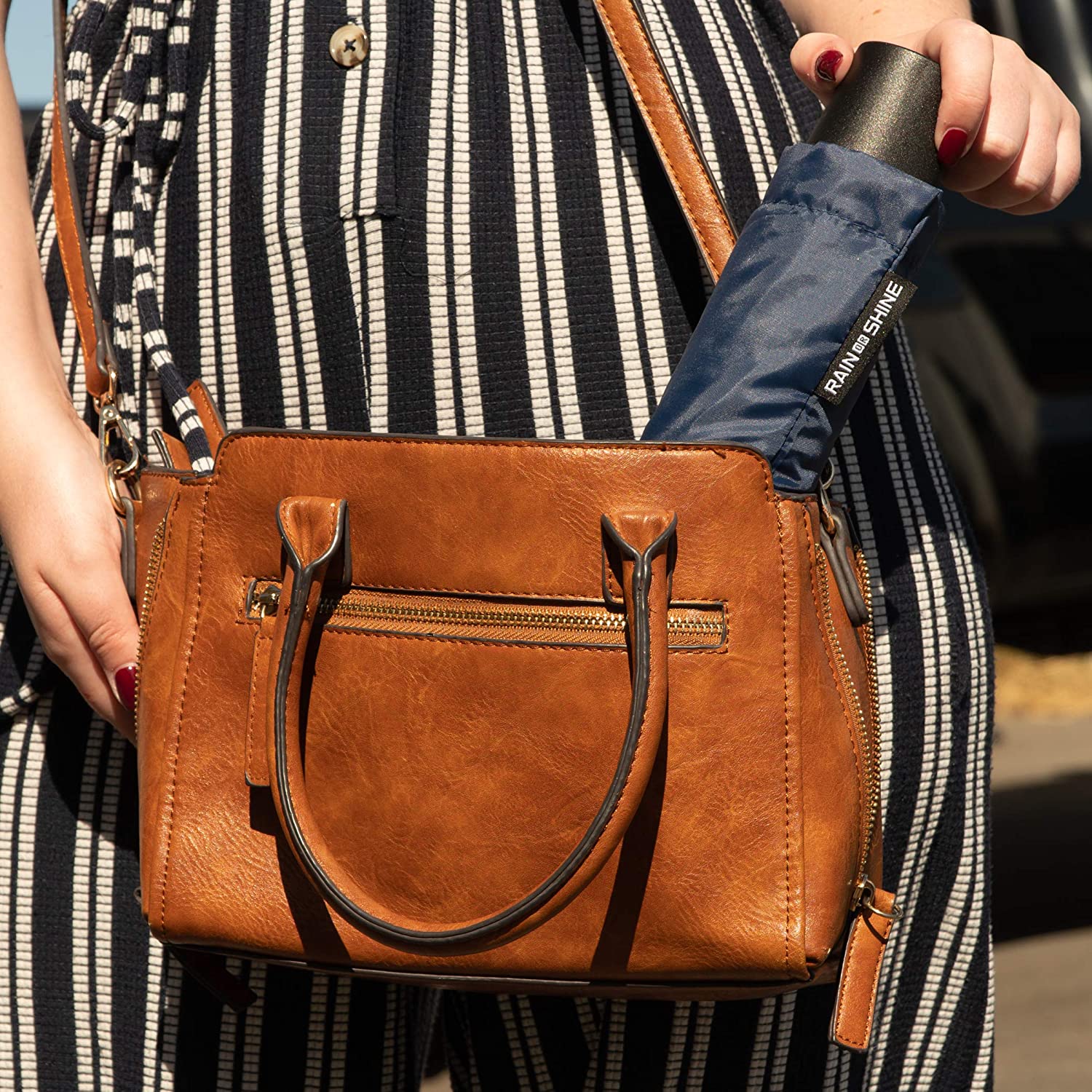 If I haven't convinced you, maybe the glowing reviews will. GoPong's Rain or Shine Umbrella receives 4.7 out of 5 stars on Amazon. One user by the name of CoComplexion wrote "Didn't want to get the usual shampoo/conditioner or sunscreen bottles because read reviews that said they leaked or were confiscated. Glad I got these umbrellas instead. They really look like an umbrella. These passed with flying colors and didn't leak. Holds a decent amount."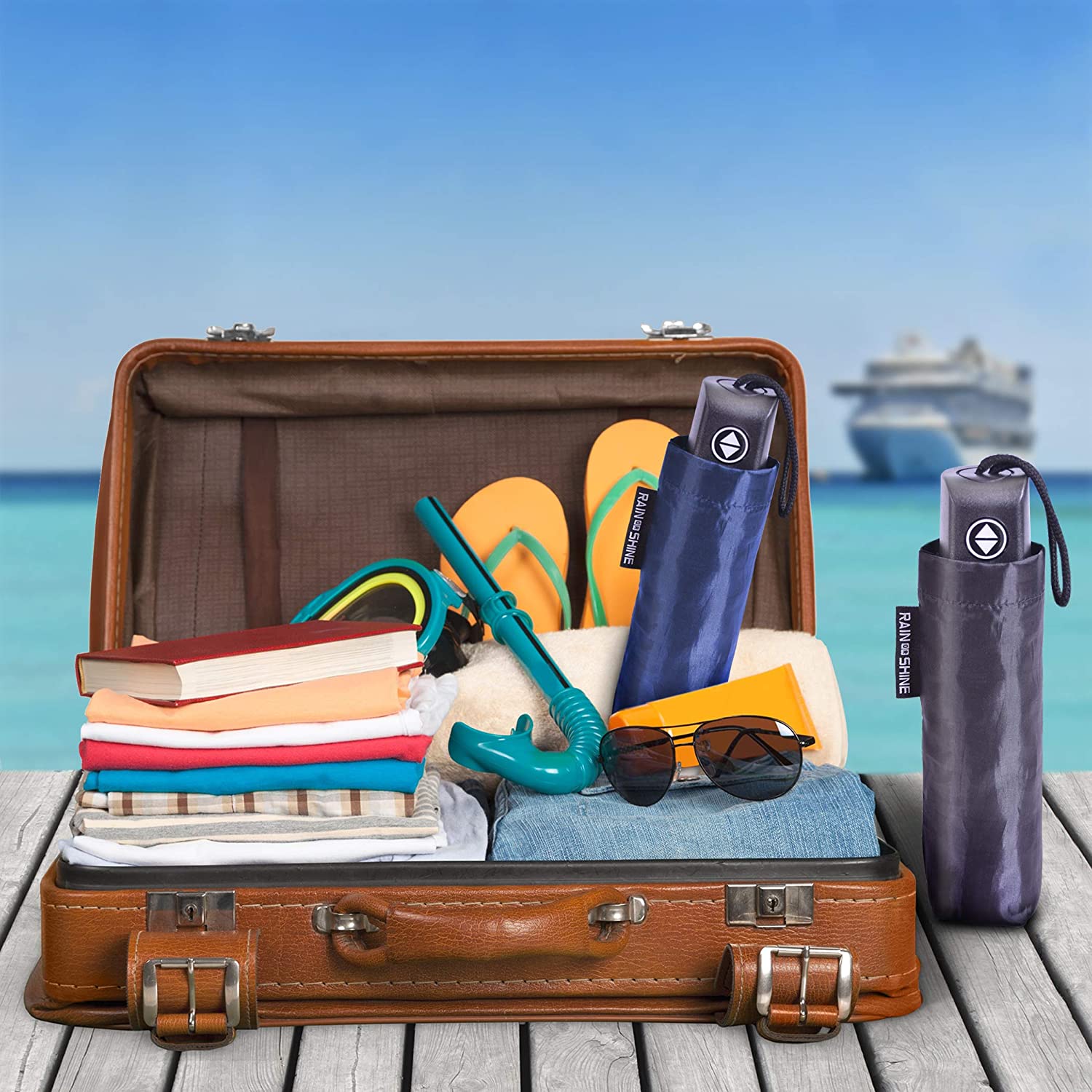 Another user, Mercy Garcia, tooted GoPong when they said, "Definitely worth the buy if you are trying to save money on drinks when going to a festival or any event. Being from Florida I attended a 3 day festival which happened to rain on the first day so this was pretty believable. Security never questioned it all three days."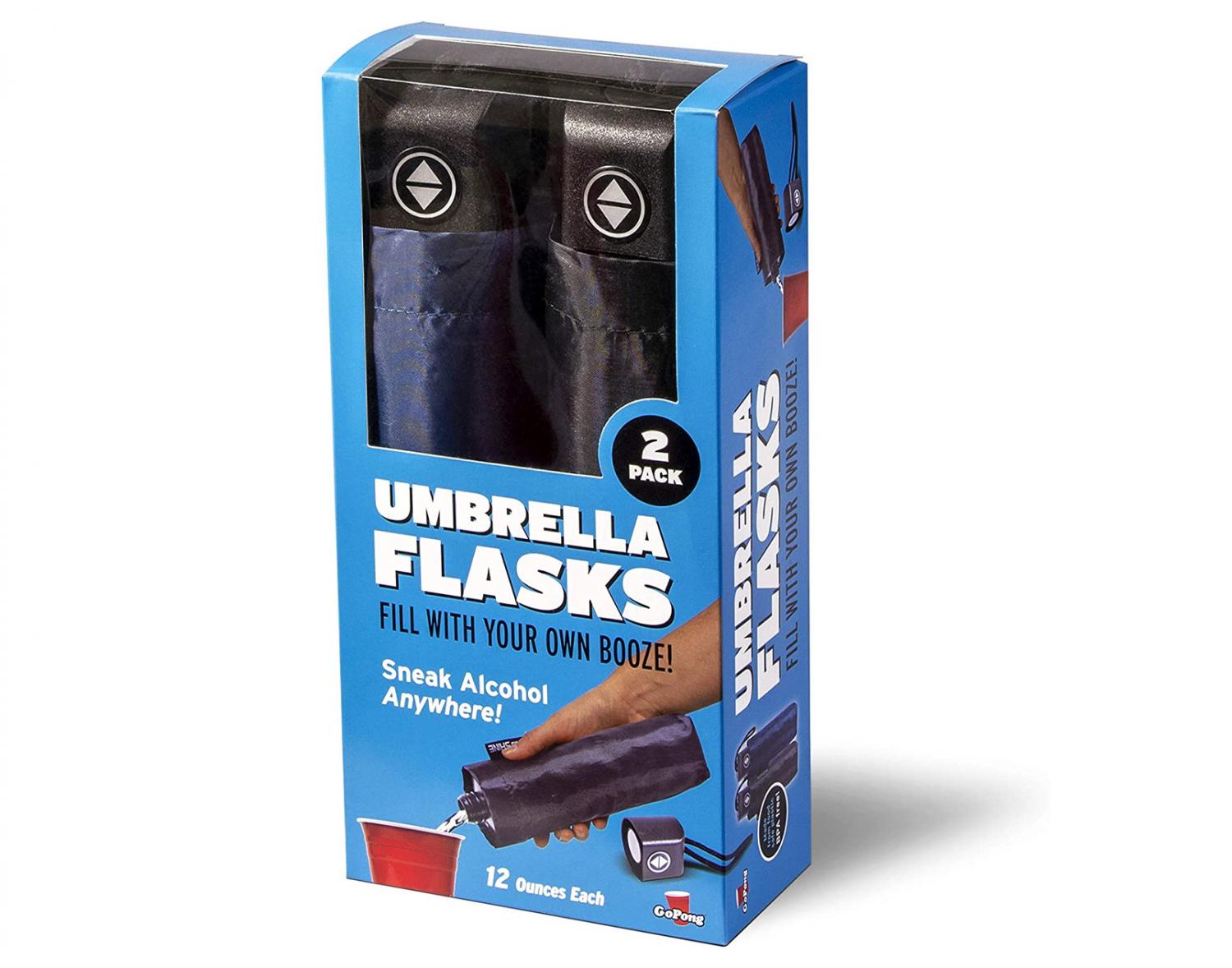 Rain or shine, it's clear GoPong's umbrella flask is the best way to keep your drinking habits on the DL.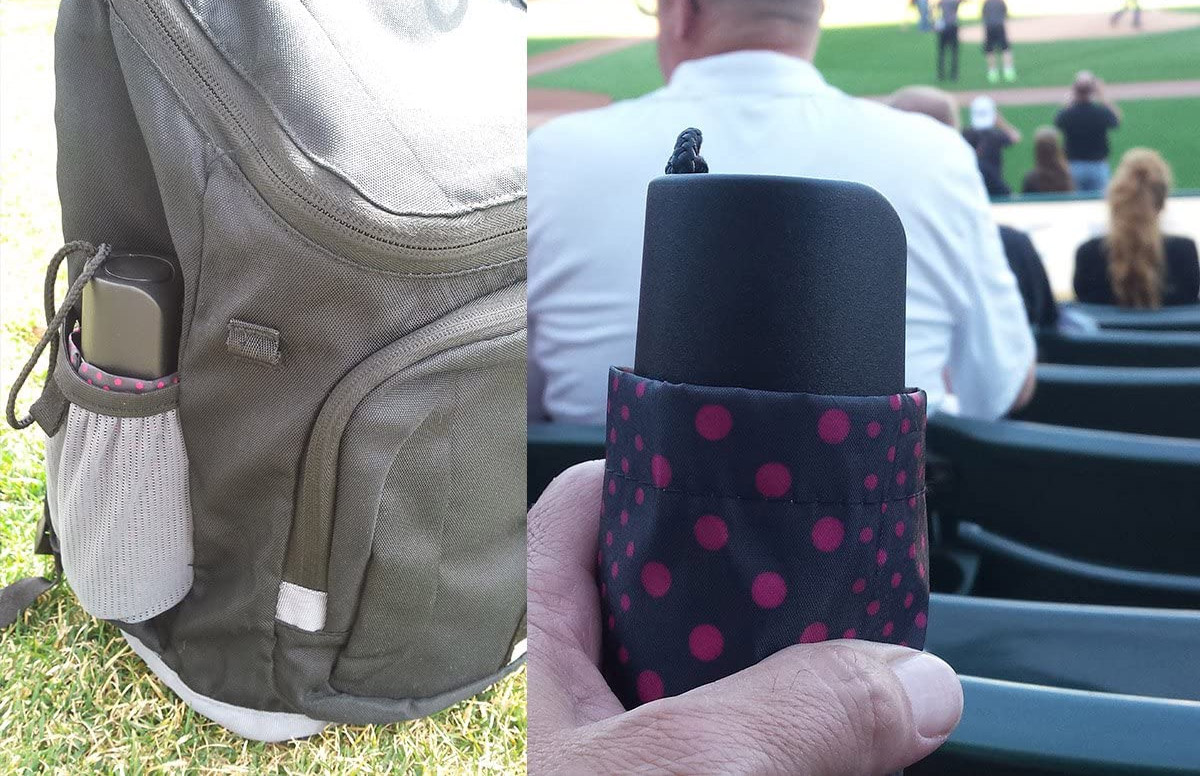 If you'd like to go the other way and look like a booze-hound, when in reality you're just protecting yourself from the rain, you may want to check out the wine bottle umbrella!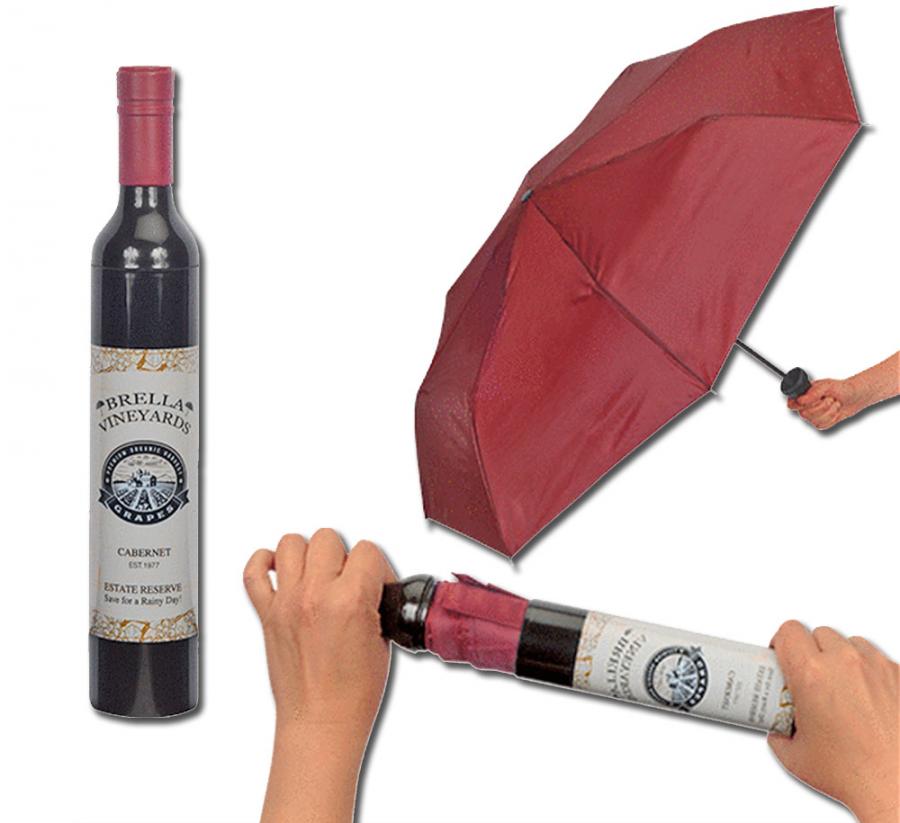 Get this one here
Another seller on Amazon offers umbrellas flasks with a wider variety of colors and designs to choose from. You can check them out here.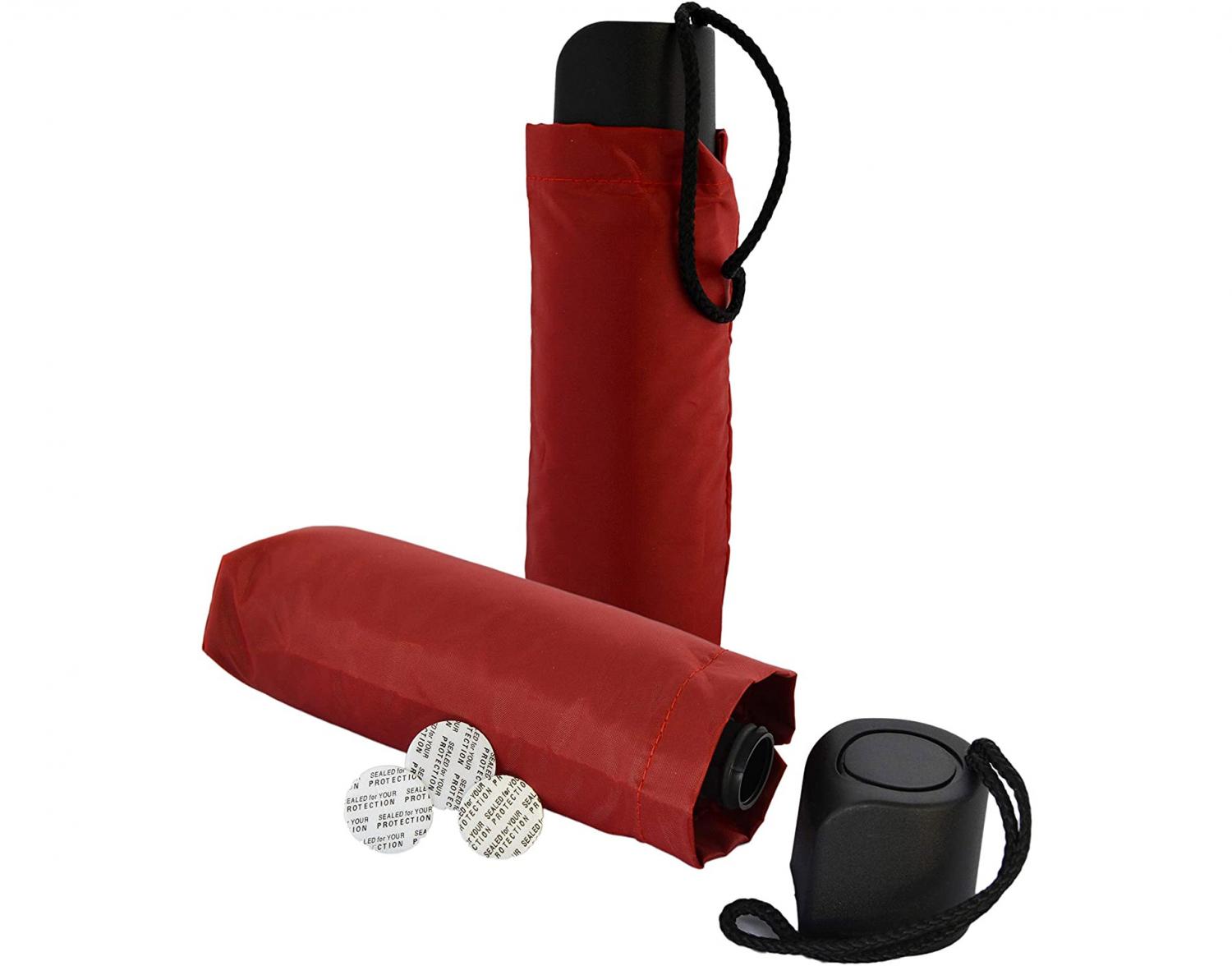 Each umbrella flask can hold up to 9 oz of liquid!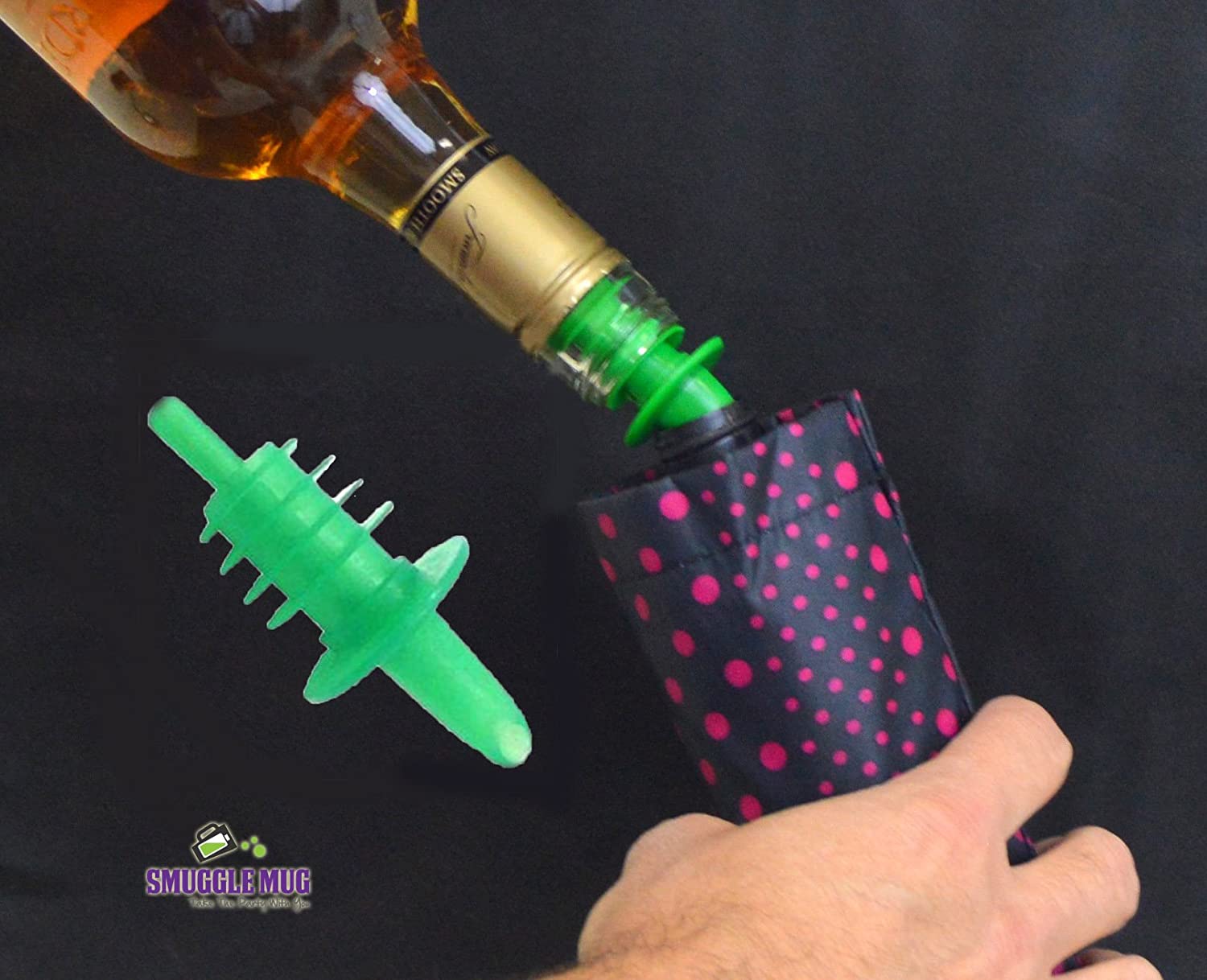 The screw-on lid for the umbrella flask will ensure no leaks or spills will happen when it's in your pocket, backpack, or purse!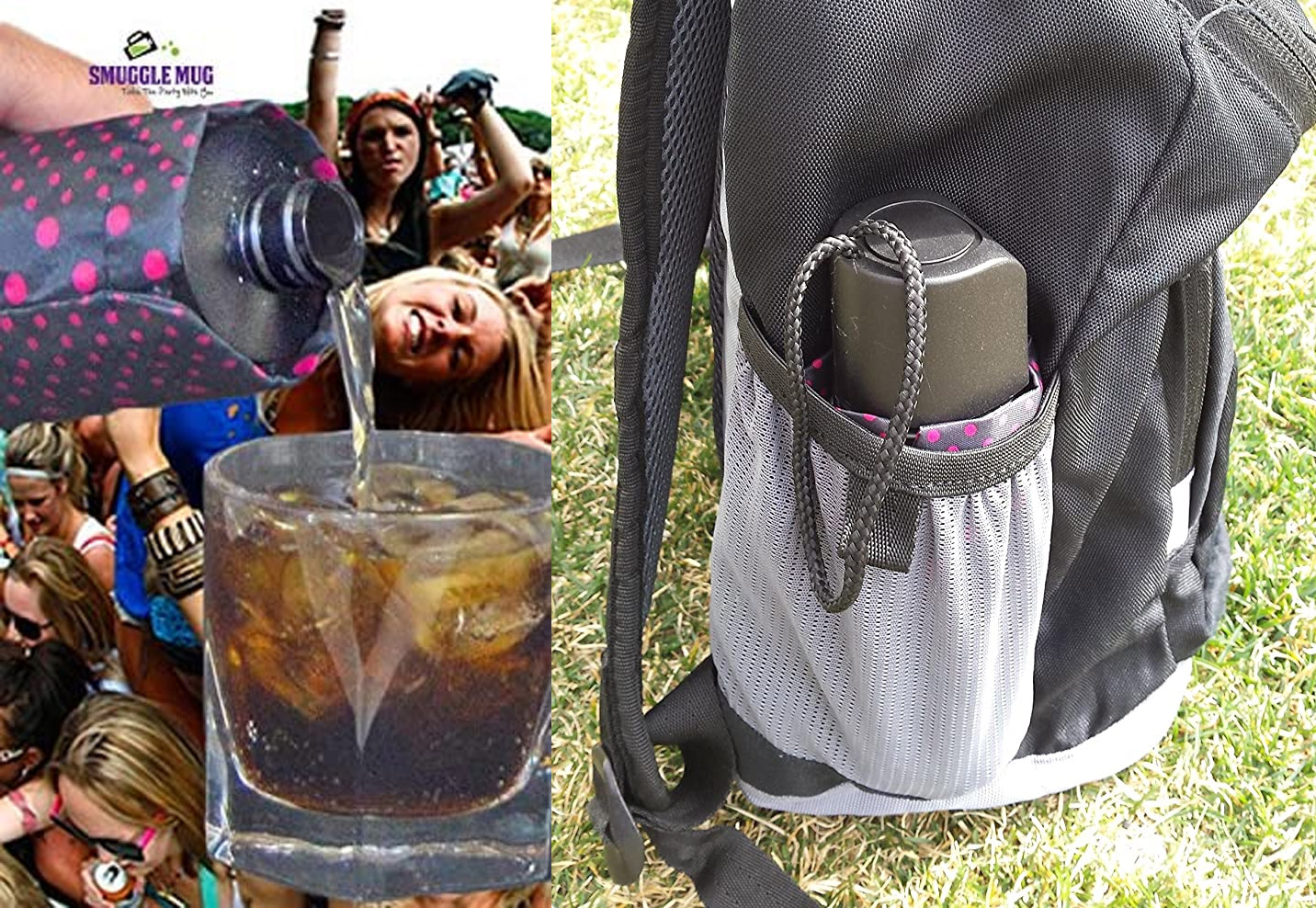 The umbrella flask is a perfect way to smuggle booze into a sports stadium, music concert/festival, fairs, and other places that doesn't allow outside beverages inside!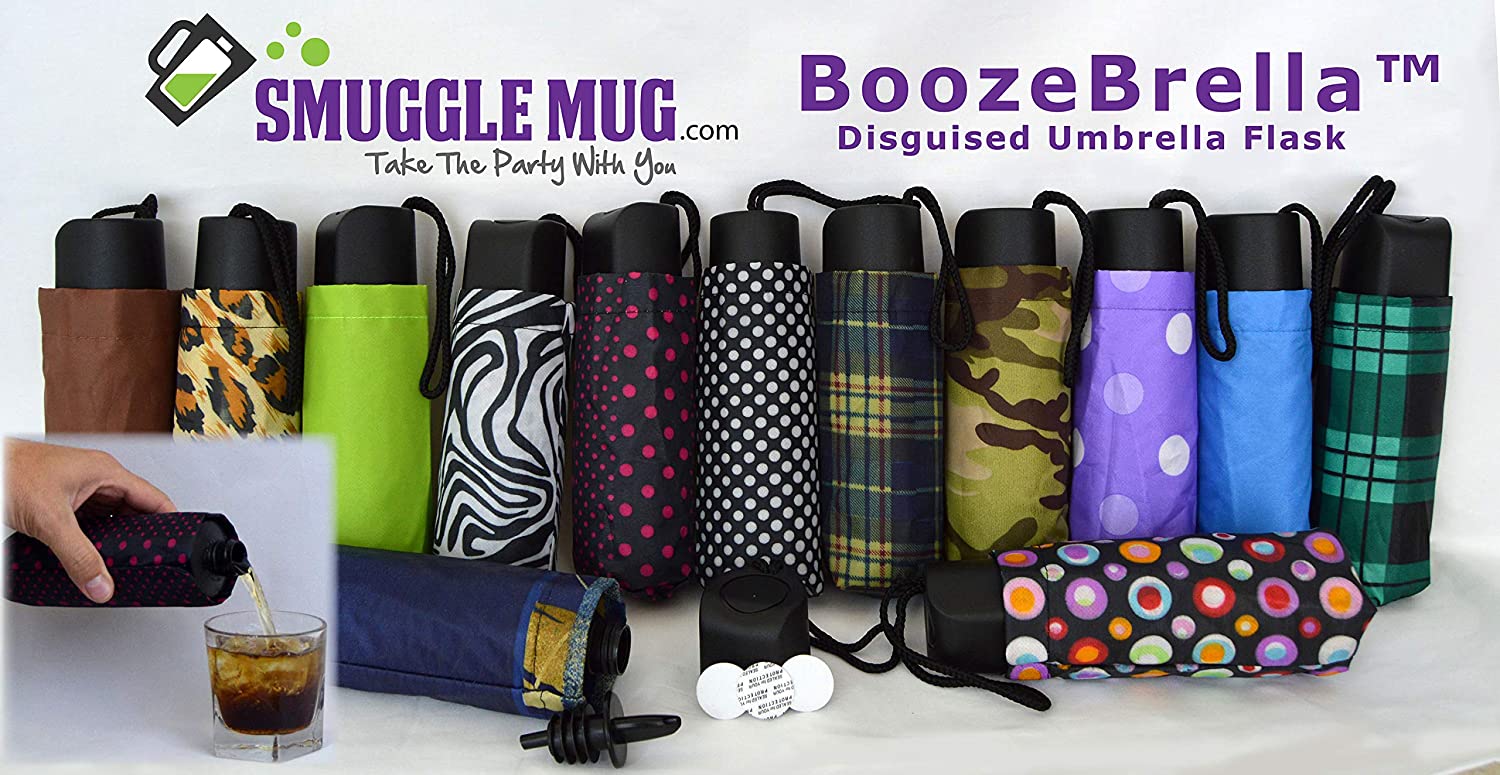 Get this one here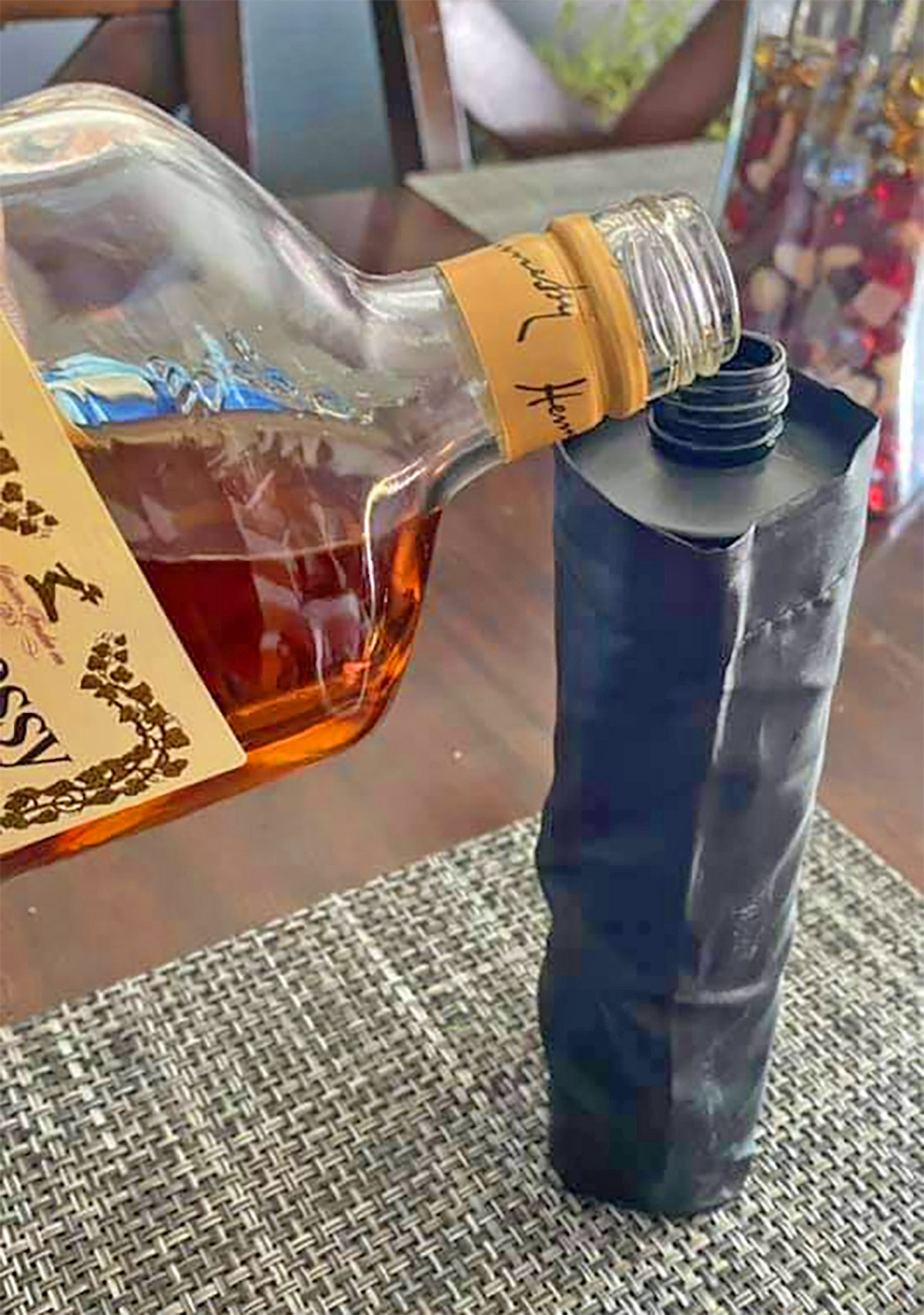 Credit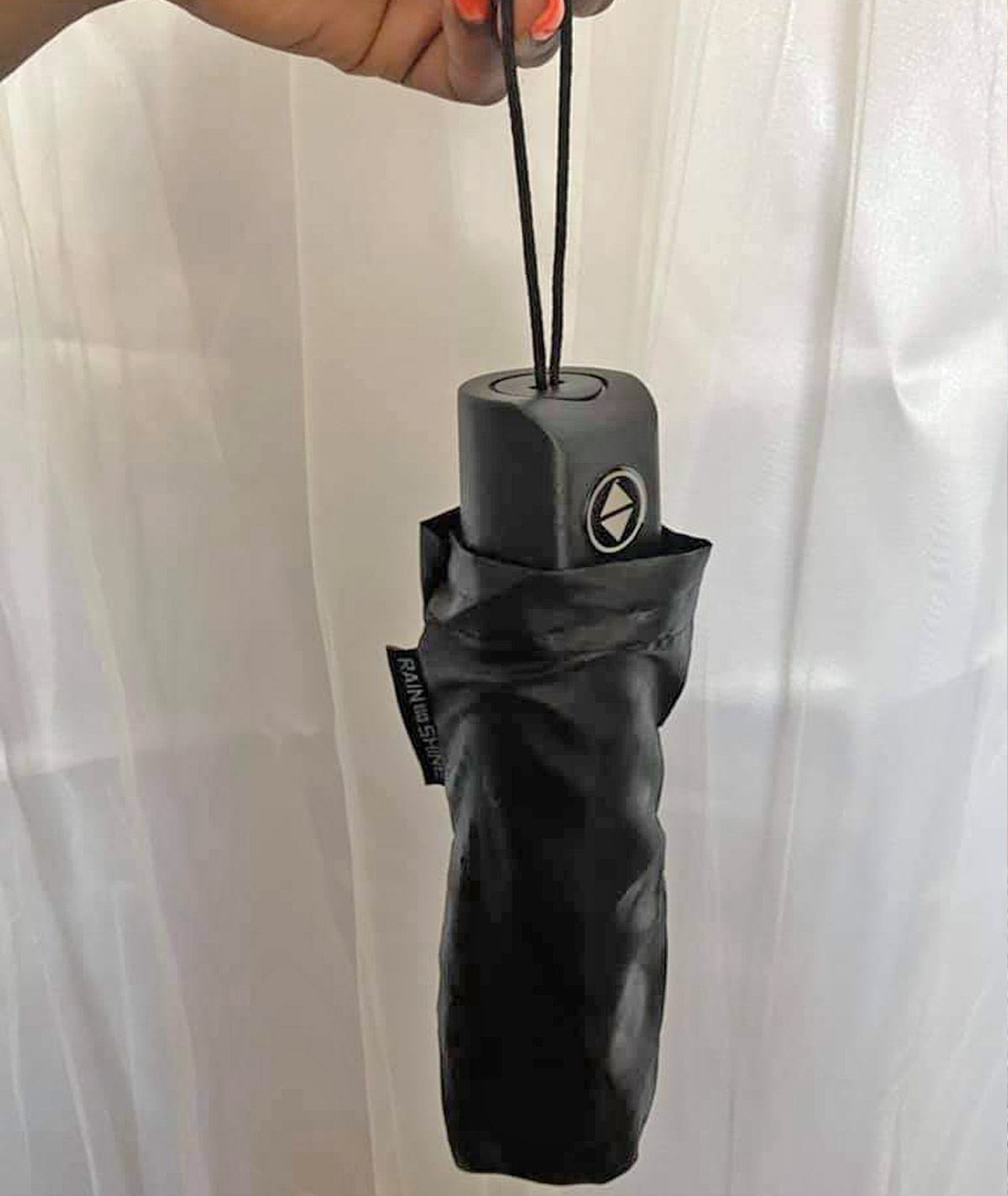 Credit