This Trash Bin Has an Integrated Vacuum So You Can Sweep Directly Into Its Base
By Ryan on 05/04/2015 3:18 AM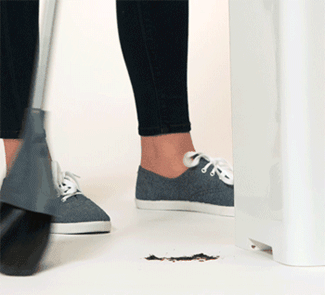 Hoping to get away from the dustpan, "Bruno" as it's called is a so-called smart trash can that allows you to sweep your floor into a hole on the bottom of the trash bin that has a vacuum attached to it which sucks it into the trash bin. Not only does it vacuum, but it comes with a whole list of other features which truly makes it a smart trash can, including being able to connect to your phone to tell you when it's low on trash bags, reminding you to take out the trash before trash day arrives, and a motion sensing lid that will open with the wave of a hand. The "smart trash can" is powered by an 18-volt battery that will last for 30 days on a single charge. Simply open a little flap on the trash can to reveal a charging port and access to the filtration system.
Bruno's vacuum system works by using a sensor system that knows when you are sweeping something into it and will automatically turn the vacuum on, as well as sense when you are done sweeping and turn the vacuum off. Best of all, the vacuum delivers the dust directly into the bag within the trash can so that there's not a second container that you need to empty when you're done sweeping.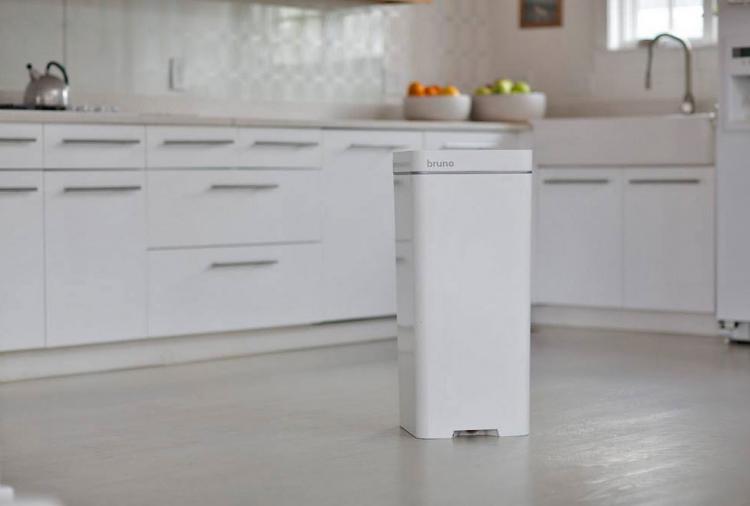 The Bruno smart trash bin comes in a plethora of different colors to choose from including white, gray, blue, red, or stainless steel, contains a trash bag storage pod on the inside of it to easily get a new bag out when you are ready for a new one, and measures 29.5 inches tall x 13.5 inches wide x 13.5 inches long.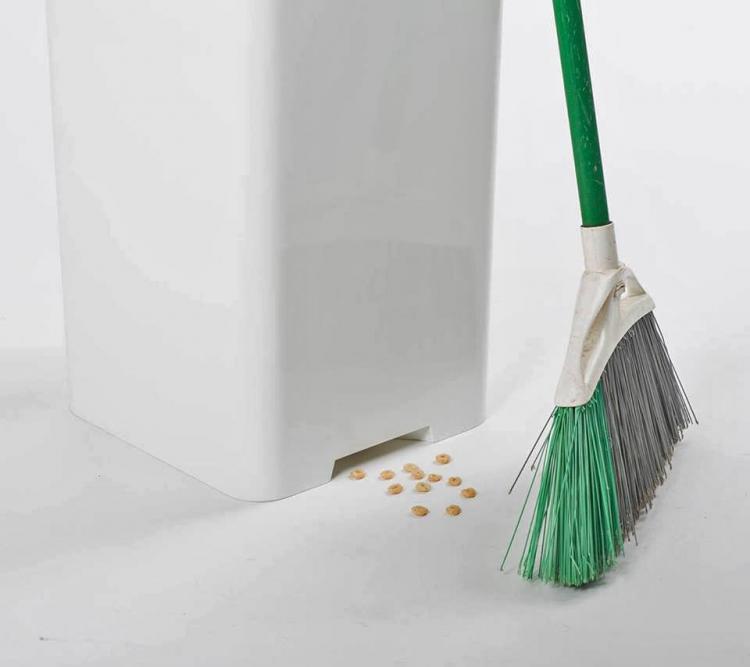 This vacuuming trash can is currently in a successful funding phase on kickstarter with an estimated delivery date of October 2015, so go reserve yours now, and be sure to check out the smart trash bin in action via the video below.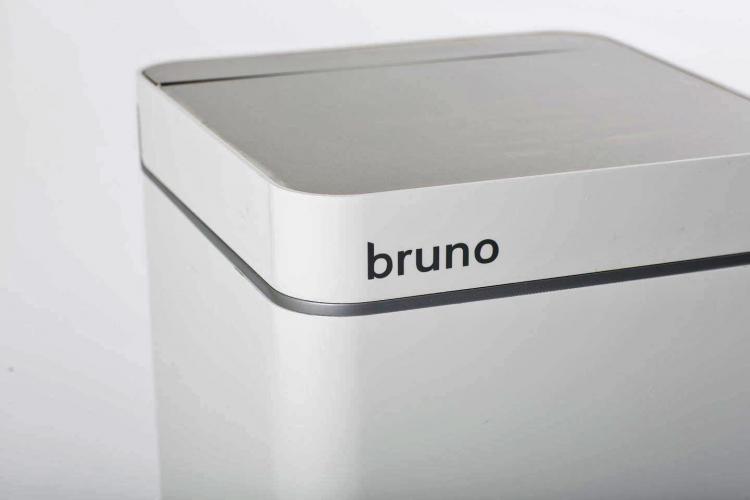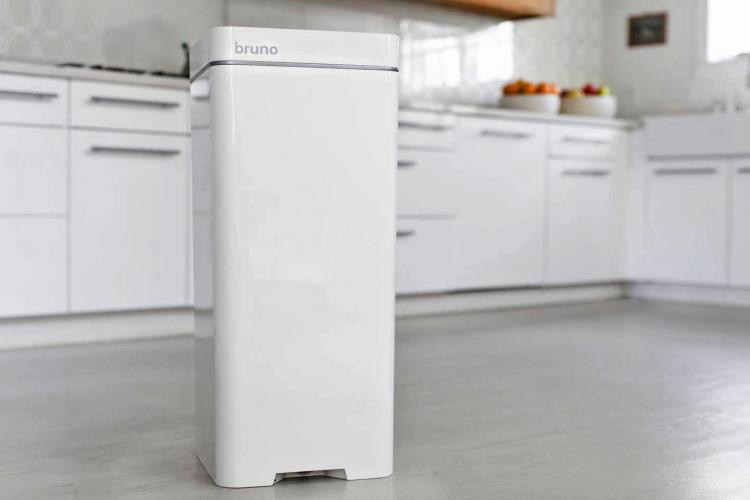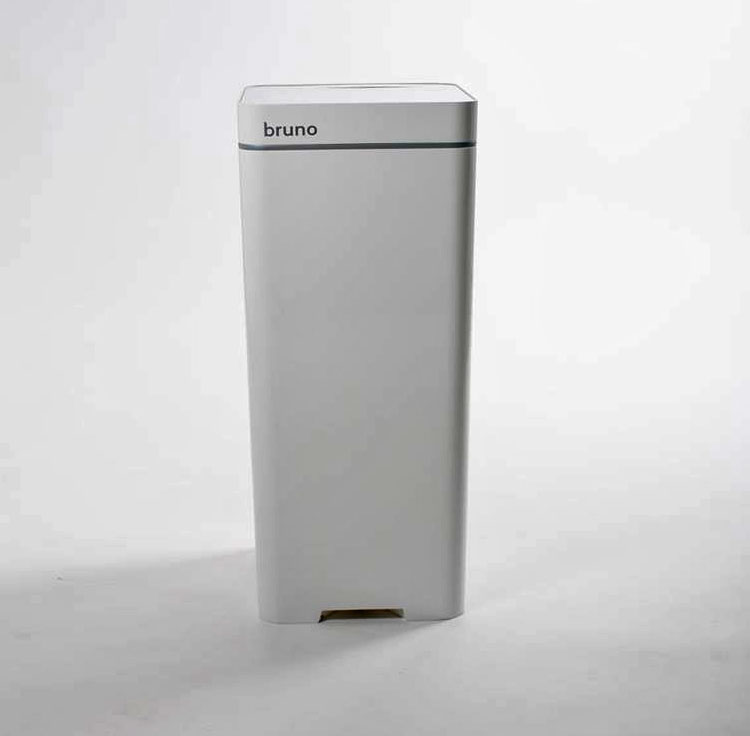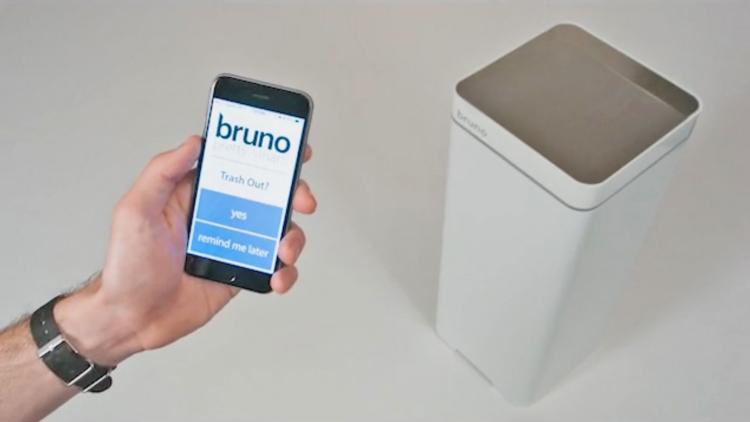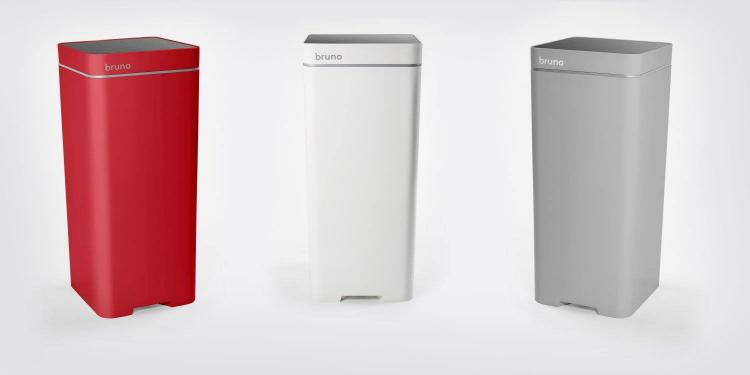 - via GearHungry
Subscribe To Our YouTube Channel