Tom Hanks T.Hanks Thank You Card
By Ryan on 11/30/2016 12:05 PM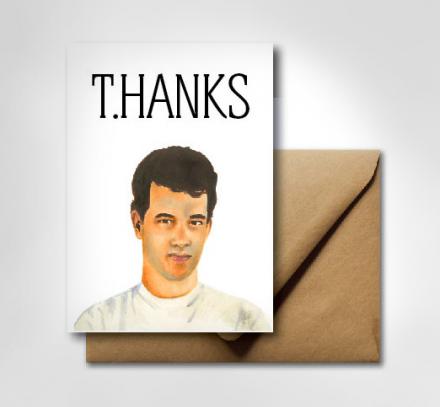 Tom Hanks has the distinct abitlity to simply give his first name initial along with his last name to give thanks to someone. So obviously someone took advantage of this amazing opportunity and turned Tom Hanks into a hilarious thank you card.
Designed and created by the Etsy store ECTOPLASMICprints, who seemingly take their pop-culture based greetings and holiday cards to a whole new level. From Ron Swanson, to Dwight Shrute, to Arrested Development, all the way to Netflix's Stranger Things, you certainly won't be short of incredibly creative holiday and greeting cards again.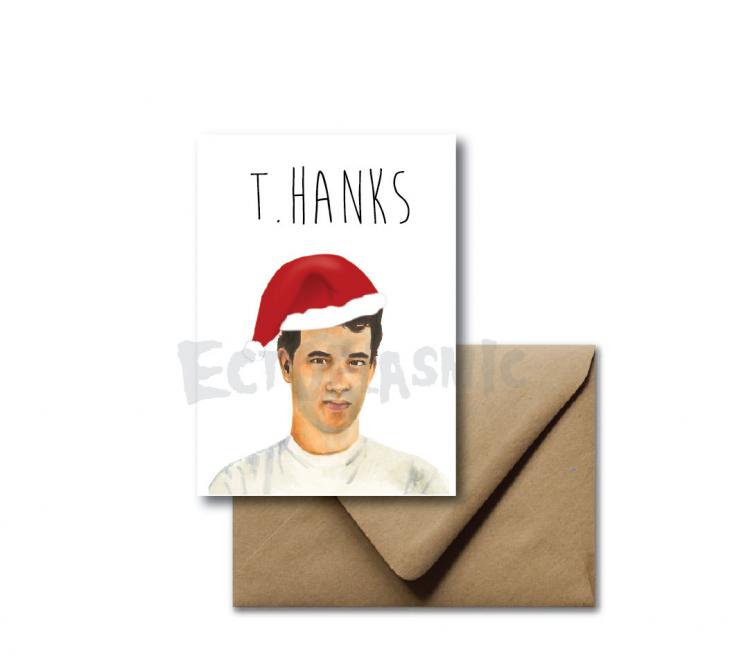 Each unique greeting card is handmade and hand-drawn, is printed onto 60 lb polar matte paper, comes with an envelope, are sold individually, and will measures 5 x 7 inches.